Search for your ideal Cruise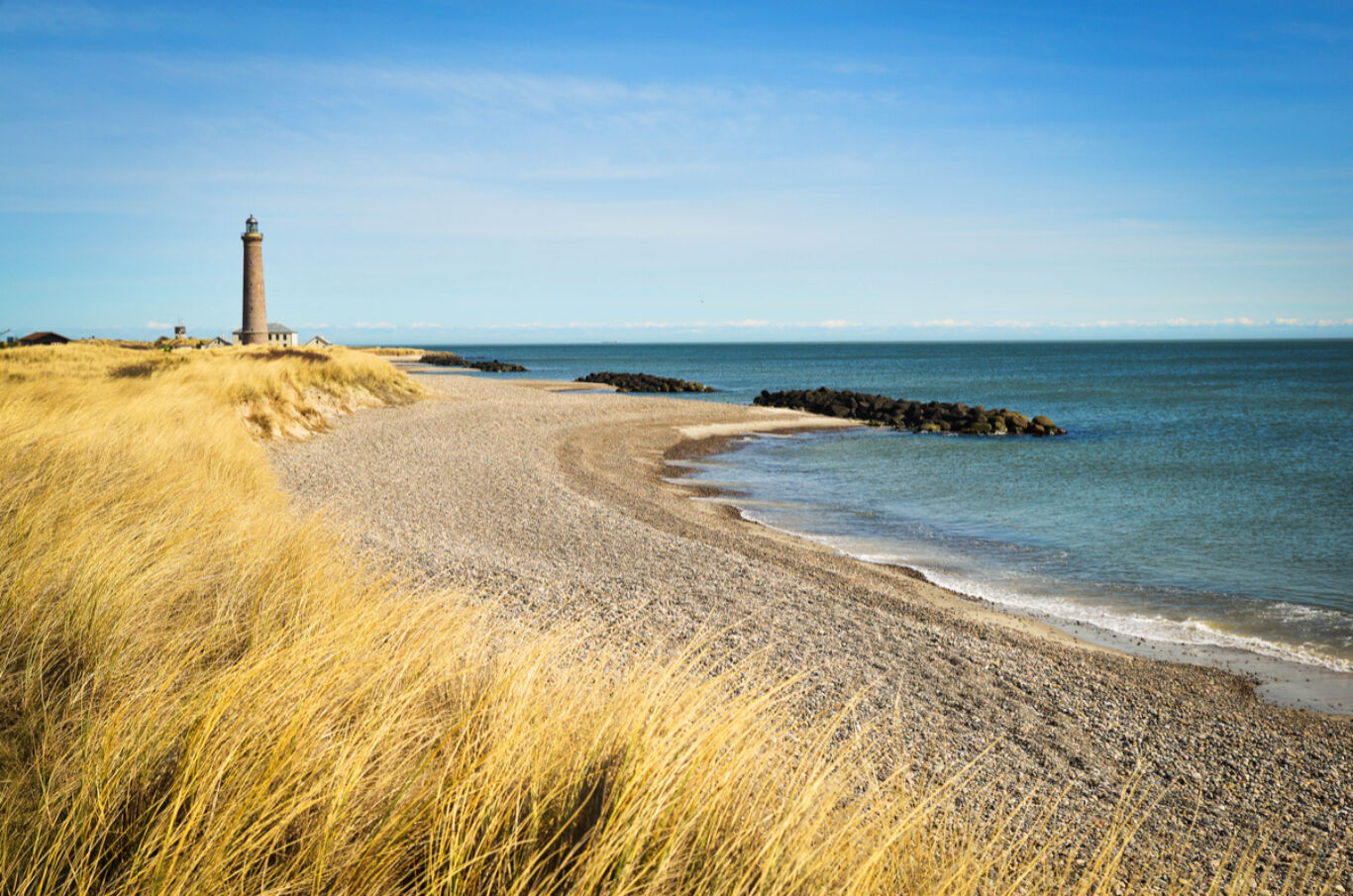 Top 10 Baltic cruises
From unspoiled islands to vibrant cities – with some of the greatest art and architecture on the planet – a Baltic cruise offers it all. Can you imagine a holiday where you visit a whole clutch of capital cities without ever having to re-pack your case? That's the beauty of cruising the Baltic, a shimmering
From unspoiled islands to vibrant cities – with some of the greatest art and architecture on the planet – a Baltic cruise offers it all.
Can you imagine a holiday where you visit a whole clutch of capital cities without ever having to re-pack your case?
That's the beauty of cruising the Baltic, a shimmering sea with a meandering coastline broken by some of Europe's great historic and cultural landmarks.
Almost every cruise includes an overnight stay in St Petersburg, Russia's treasure trove of art and architecture, but the Baltic is also brimming with green islands, dune-fringed beaches and quaint little towns that form a pleasing contrast to the grand sights that line your route.
There is a great choice of departures, both from the UK and from ports around the Baltic if you prefer to save a bit of sailing time. May to September is the best time to go, when the weather is warm and the long hours of daylight are perfect for both sightseeing and relaxing on deck. Here are 10 suggestions…
1 – CLASSIC CIRCUIT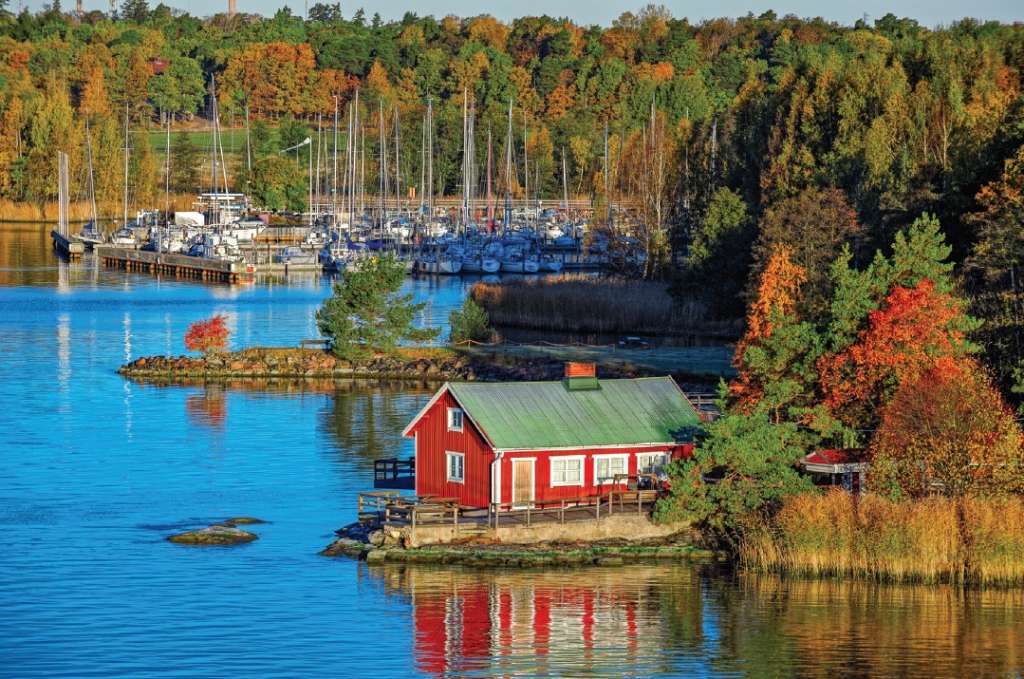 For first-timers, a cruise that takes in the key cities of Copenhagen, Stockholm, Helsinki, St Petersburg and Tallinn is ideal.
Each city offers something different. Copenhagen has Nyhavn, a canal lined with restaurants that are always buzzing with life; Stockholm dips and dives across 14 verdant isles; Helsinki is a laid-back place surrounded by boat-filled harbours; St Petersburg fully deserves a two-day visit, while Tallinn is postcard-perfect in its medieval glory.
Princess has a 13-night Baltic Heritage round-trip from Southampton that takes in these classic destinations, along with Zeebrugge (a short hop from glorious Bruges) and Warnemünde on the German coast. The ship is the 2,700-passenger Sapphire, with oodles of dining and entertainment options including a giant outdoor cinema screen.
Departs July 7, 2018, from £1,699pp
2 – MEDIEVAL MARVEL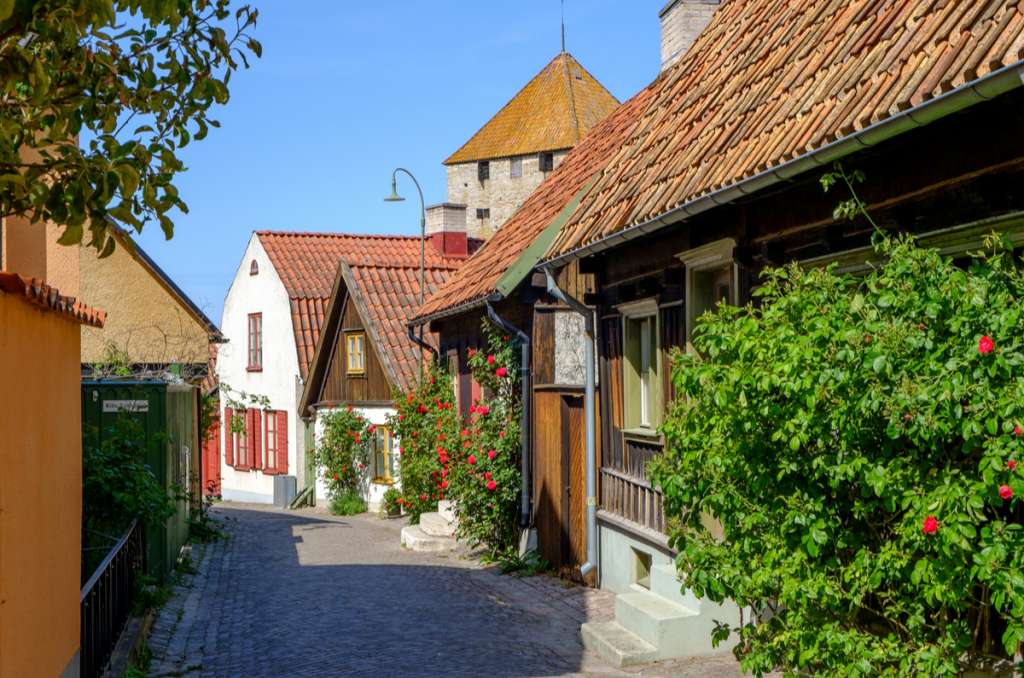 Battling knights, costumed parades, ancient music and dance… each summer the World Heritage-listed city of Tallinn in Estonia takes itself back 500 years for its Medieval Days festival.
Fred Olsen times its 13-night Authentic Baltic round-trip from Dover to coincide with this colourful event, so you get a full day to join in the fun.
Other ports visited by Boudicca – a smaller, more traditional ship – include Travemünde, close to picturesque Lübeck in Germany; the beautiful Danish island of Bornholm; and Visby, a wonderfully preserved medieval city that is a popular holiday choice for Swedes.
There's also a glide through the Kiel Canal, which cuts a narrow swathe through the German countryside, and last but definitely not least there are calls at both St Petersburg and Stockholm.
Departs June 30, 2018, from £1,699pp
3 – HOMELAND HERITAGE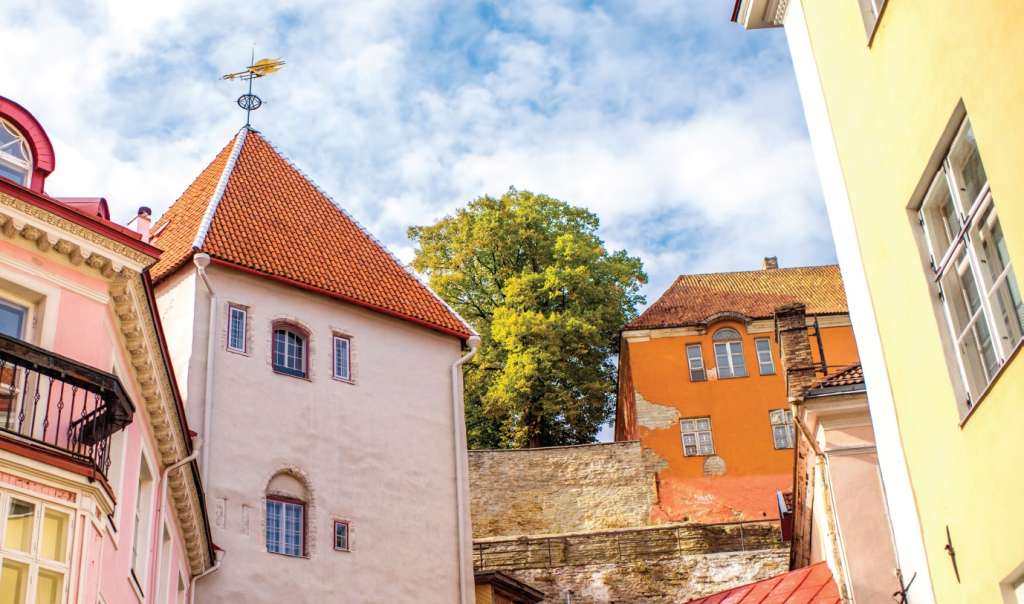 Viking Ocean Cruises has its roots in Scandinavia, so it's natural that the company should sail in home waters.
Viking's Baltic voyages – on its two new ships – also have the big advantage that they take in a slice of the Norwegian fjords, so you get a healthy dose of natural wonder along with the immersion in history.
The 14-night Viking Homelands itinerary kicks off with an overnight stay on board in Stockholm and concludes with an extended stopover in Bergen, so unlike on many cruises you actually get to explore the bookend ports (well worth doing in both cases).
There's an overnight in St Petersburg in the middle, too, as well as calls at Helsinki, Tallinn, Copenhagen, Aalborg in Denmark, Gdansk in Poland and the Norwegian village of Eidfjord.
Departs June 2 and June 9, 2018, from £4,590 (deluxe veranda) including flights
4 – NORTHERN DELIGHTS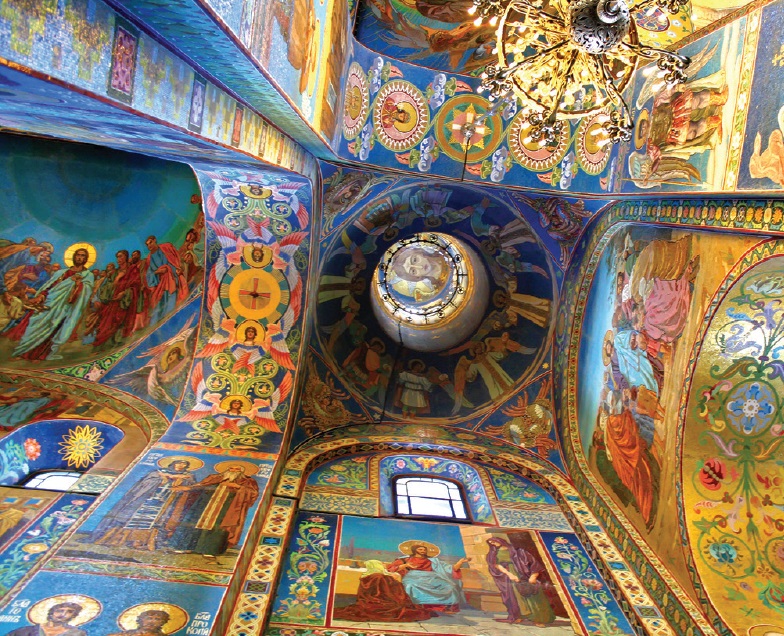 Travellers from the north of England will welcome the chance to visit the Baltic without having to journey down to the south coast.
A 12-night Cruise & Maritime Baltic Cities voyage departs from and returns to Hull, first calling at Warnemünde. This port is billed as the gateway to Berlin, but the German capital is quite a trek on the coach so you may prefer to wander round the town itself, which has old timber-framed buildings, or go to the beach nearby.
Marco Polo, a traditional smaller ship, also spends two full days in St Petersburg so you'll have ample time to visit one of the magnificent royal palaces as well as the city-centre attractions. The sights of Helsinki, Stockholm and the Kiel Canal are among the other highlights of your itinerary.
Departs July 7, 2018, from £1,080pp
5 – SMALL IS BEAUTIFUL
Kotka is a small city nestled on an island in the Gulf of Finland that offers old and new architecture, a fascinating history and – somewhat surprisingly – the opportunity to go white-water rafting.
It is a maiden port for Saga on its new 14-night Majestic Baltic itinerary, a round-trip from Dover. Diminutive Saga Pearl II makes the most of her compact dimensions to visit here and other places such as Karlskrona in Sweden, a naval base for more than 300 years that overlooks a chain of pretty islands.
During the night's stay in St Petersburg, you have the chance to visit the incredible Hermitage art museum after hours, while the seafaring city of Kiel, exquisitely restored Gdansk, delightful Visby and Tallinn (do check out the towers around the medieval walls) complete a well-thought-out route.
Departs May 22, 2018, from £2,293pp
6 – OFF THE BEATEN TRACK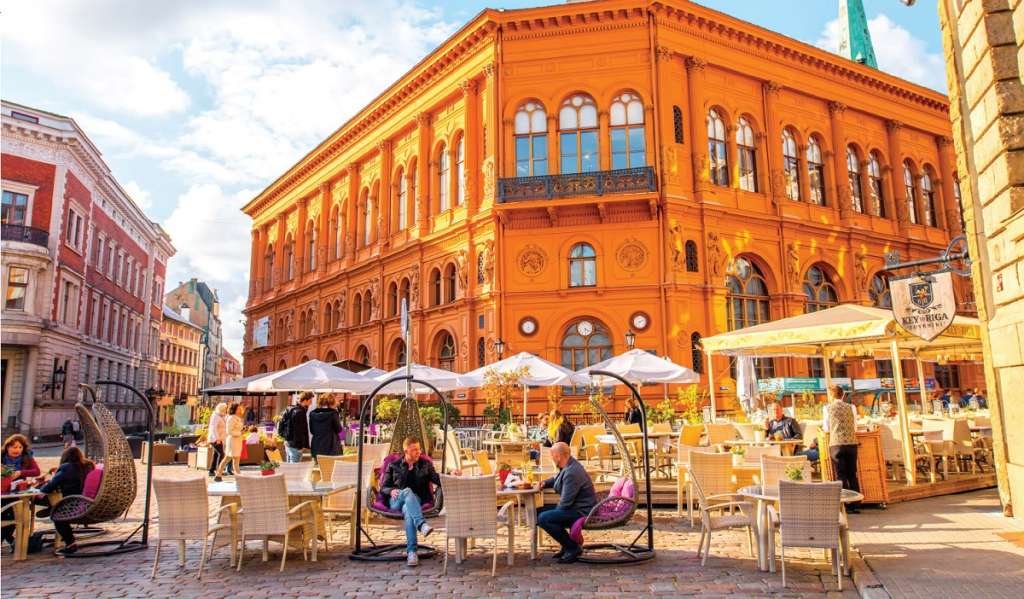 Kalundborg, Ronne, Fredericia – ever heard of them? Perhaps not, but you'll be glad you discovered these Danish delights on an unusual 13-night cruise with Marella Cruises.
If you can't wait for next year, Celebration – one of Marella's smaller ships – makes this Baltic Classics journey from Newcastle in late August, so be quick to book a berth.
Kalundborg has narrow streets of ancient buildings, Ronne is on the rugged isle of Bornholm, and Fredericia has a long military history and fine beaches. Other calls on this trip include Riga in Latvia – known for its Art Nouveau architecture – Klaipeda in Lithuania, Tallinn in Estonia, and a two-day stay in St Petersburg.
Departs August 29, 2017, from £1,109pp
7 – FLY THE FLAG
If you don't mind starting and finishing your cruise in Amsterdam – and why not add a weekend break there? – you can sail around the Baltic on one of the latest larger vessels, Holland America's flagship, Koningsdam.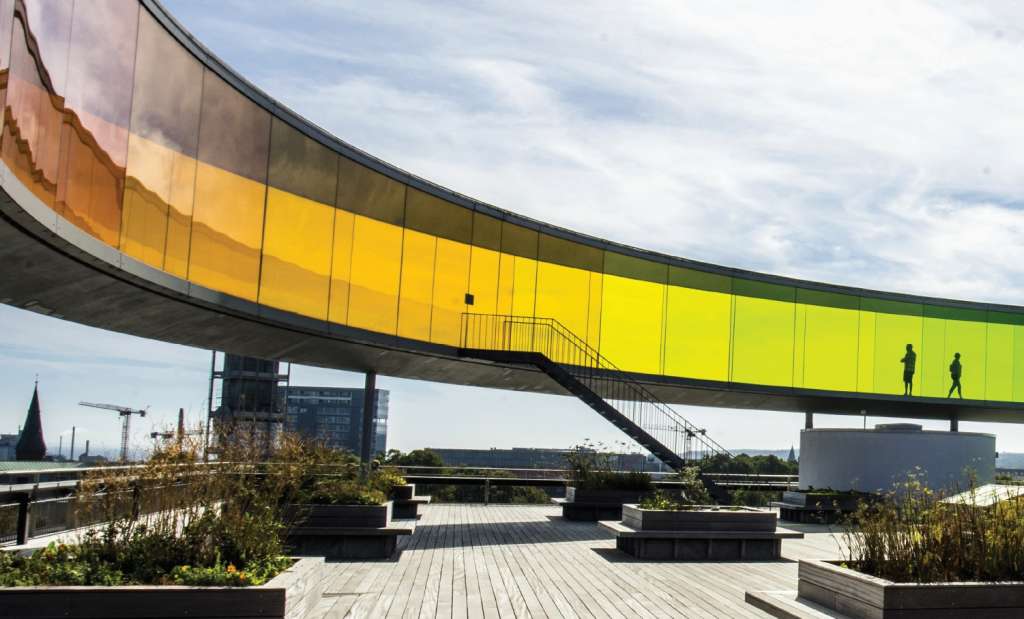 This 2,650-passenger giant has all the delights you'd expect, including a cooking school, extensive spa and innovative theatre with wraparound movie screens.
On a 14-night Jewels of the Baltic itinerary, you can cover all the essential sights in Copenhagen, Tallinn, St Petersburg, Helsinki and Stockholm, with calls at Warnemünde and Kiel too.
A more unusual destination is Aarhus in Denmark, an attractive small city that is one of this year's European Capitals of Culture. Must-sees here include Den Gamle By, a recreated old town, and the ARoS art museum with its panoramic rooftop walkway.
Departs May 20 or September 2, 2018, from £2,199 excluding flights
8 – SUPREME CUISINE
Oceania has a reputation for serving up some of the best food on the seven seas, so guests on a nine-night Baltic Bliss voyage aboard Marina may need to watch their waistlines.
This sophisticated mid-size ship offers a clutch of gourmet restaurants with no supplement, including Italian, French, Asian and steakhouse, as well as speciality coffees. Various shore excursions will also have a gastronomic focus.
A welcome bonus on the itinerary, which starts in Southampton, is a call at Oslo – consider visiting Vigeland park with its 200 sculptures. Copenhagen (a canal-boat trip is recommended) and Warnemünde come next, followed by the walled Hanseatic city of Visby. Then it's on to Helsinki, St Petersburg, Tallinn and Stockholm, where the cruise ends – and the diet begins.
Departs June 2 or August 9, 2018, from £2,289 including flight
9 – SPIRIT OF ADVENTURE
The Gulf of Bothnia is the long stretch of Baltic Sea that penetrates Scandinavia all the way to Lapland.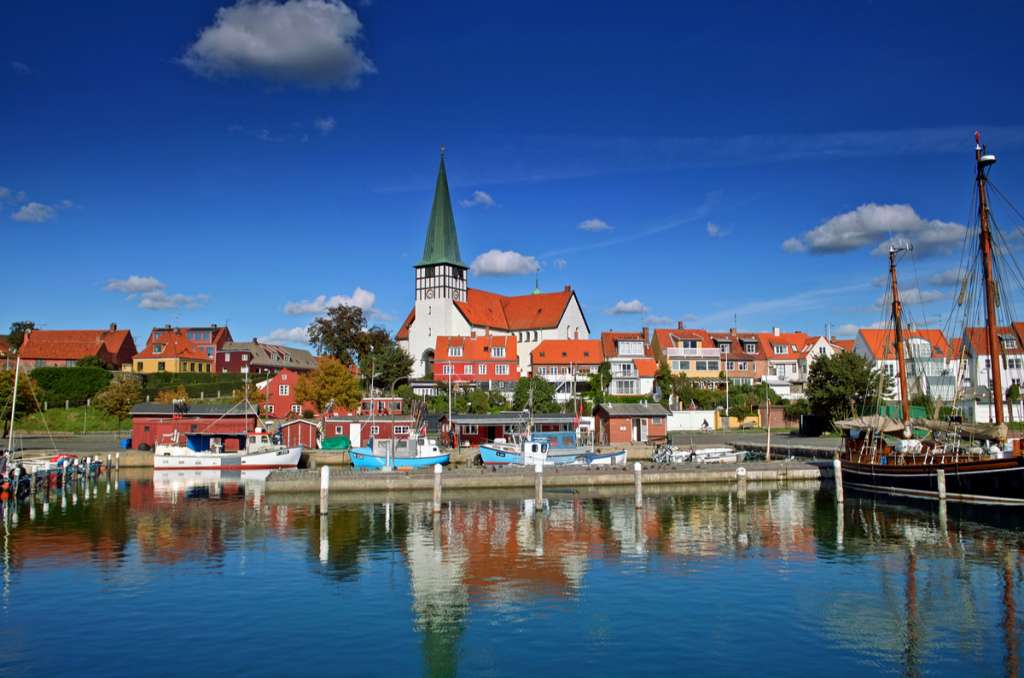 Few cruise ships make it this far – but Silversea does, and in considerable style because the 540-passenger Silver Spirit is an all-inclusive, all-suite haven of luxury.
The nine-night trip starts in Copenhagen, from where the ship sails to Bornholm in Denmark and Borgholm in Sweden, on an island dominated by a 12th-century fortress. Visby comes next, before arriving in lively Turku, the oldest town in Finland.
Heading north, Vaasa is an appealing university town, then three maiden ports beckon. Kemi is on the fringes of an unspoilt archipelago, Lulea boasts ancient forest, and Sundsvall offers wild scenery. All invite exploration in the sparkling summer light close to the Arctic Circle. An overnight stop in Stockholm at the end will give you a big-city fix.
Departs July 24, 2018, from £5,085 excluding flights
10 – BEST HOLIDAY IN HISTORY?
You'll gain a greater understanding of the destinations you visit with Cunard's Baltic Highlights voyage, thanks to a team of expert onboard lecturers.
The 14-night cruise is a classic round-trip from Southampton aboard Queen Victoria, a ship known for its elegant interiors and refined entertainment including ballroom dancing.
Hamburg comes up first (you can even take a Beatles tour), then the varied pleasures of Copenhagen, Visby, Helsinki, St Petersburg and Kiel.
The last port before returning to the UK is Gothenburg. An attractive alternative to Stockholm, this clean, green city has museums, parks, cafes and boat trips on its canals – plus a fish market that looks like a church.
Departs July 6, 2018, from £2,099pp