Search for your ideal Cruise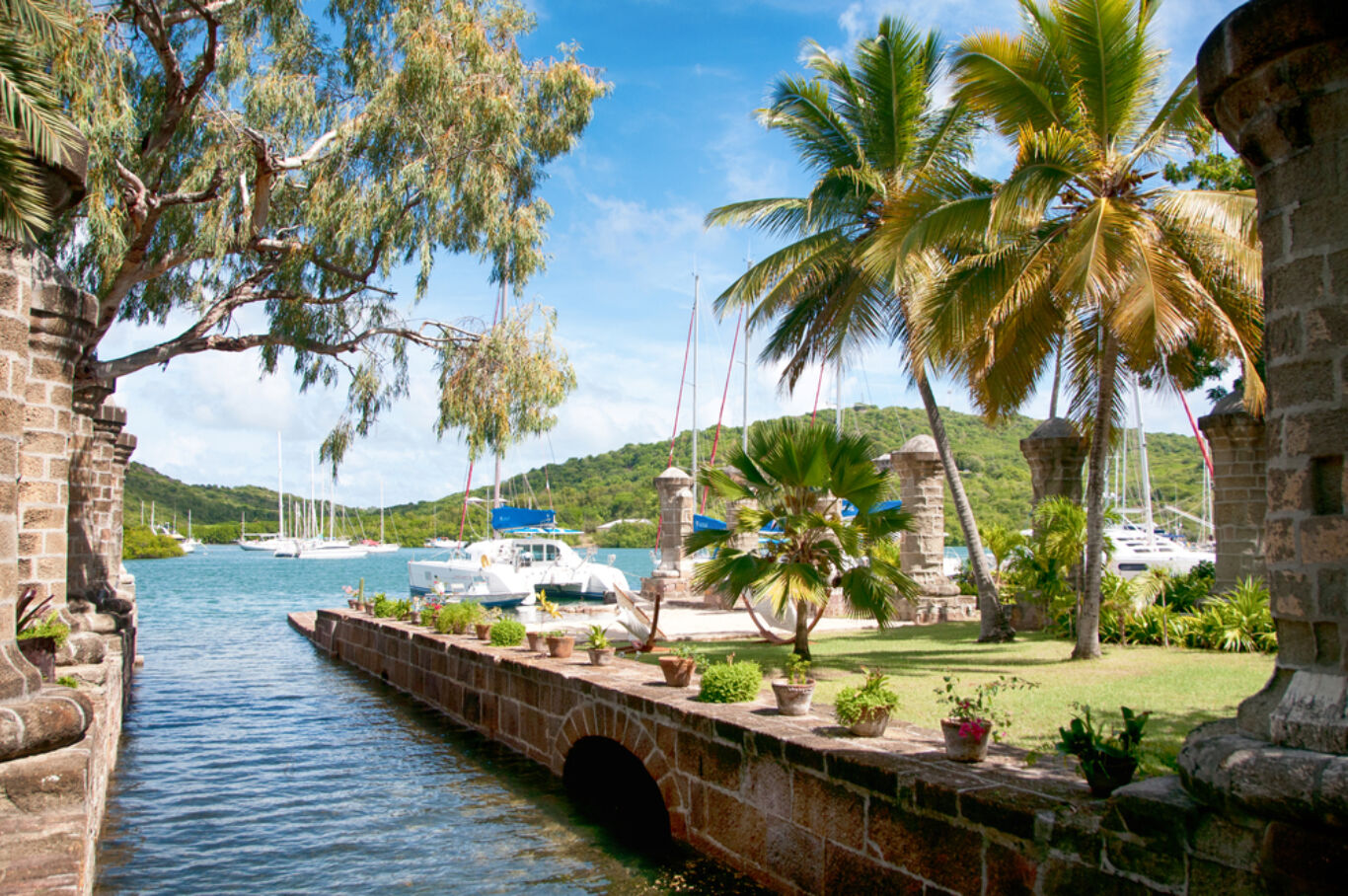 Top 10 Caribbean paradise islands
A cruise is the best way to discover the Caribbean islands. On some itineraries you could catch as many as 10 in one voyage. Florida and Barbados are popular embarkation points, but there are also round-trip cruises from the UK for those who prefer not to fly. 1) Antigua Join an afternoon yoga class on
A cruise is the best way to discover the Caribbean islands. On some itineraries you could catch as many as 10 in one voyage. Florida and Barbados are popular embarkation points, but there are also round-trip cruises from the UK for those who prefer not to fly.
1) Antigua
Join an afternoon yoga class on Darkwood Beach, go snorkelling at Stingray City or lay back on any of Antigua's 365 beaches to watch flotillas of sailing boats in this winter capital of the yachting world.
A trip to Nelson's Dockyard is a treat for maritime history lovers; this cultural heritage site and marina in English Harbour is the world's only continuously working Georgian dockyard. It has been restored to its 19th century splendour and features a delightful museum in the Naval Clerk's House.
Try it: Take a helicopter ride over Montserrat to see the former capital Plymouth, now a modern-day Pompeii after the eruption of the Soufrière Hills volcano in 1995.
2) Barbados
Barbados celebrates the 50th anniversary of its independence this year so expect an even greater party atmosphere in 2016! To enjoy the buzzing nightlife visit St Lawrence Gap, near Bridgetown, for excellent Bajan restaurants and lively open-air Margarita bars.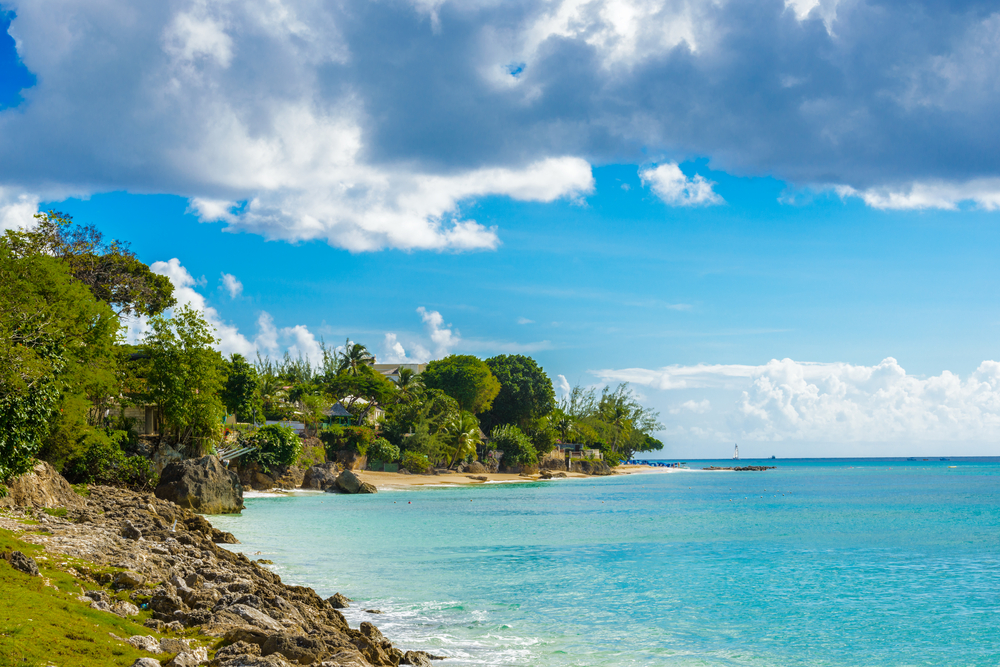 The island has 700 miles of beaches so hire a car and drive on the left to explore the rugged east coast where surfers ride 15ft Atlantic waves. For calmer seas and celebrity spotting go west to the Platinum Coast where A-listers fly in on their private jets to lap up the life of luxury in the Sandy Lane resort.
Concorde was once the jet-set's preferred choice on the 4,250-mile route in three hours from London and the island celebrates its supersonic history at the Concorde Museum, near Grantley Arms Airport.
Don't Miss: Bajans love the sport of kings and the Garrison Savannah racetrack is one of the oldest in the Americas. At nearby Pebbles Beach, about two miles from Bridgetown, grooms take their horses down to the sea for a swim at dawn.
3) Cuba
Nobel Prize winner and author Ernest Hemingway loved Cuba and made it his home for 20 years.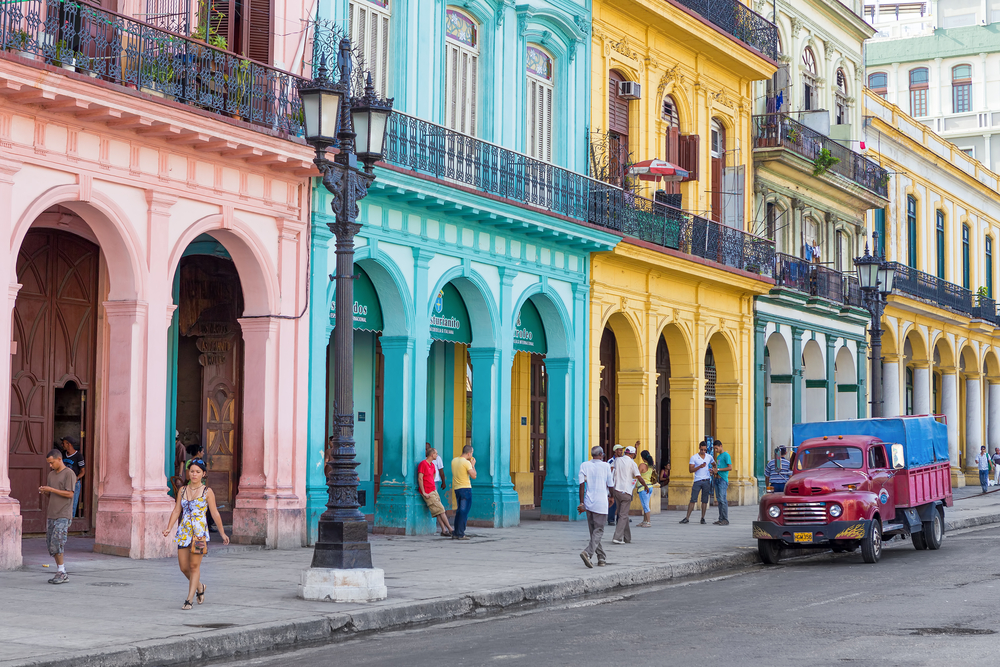 With most cruise ships offering overnighters, passengers can visit his old haunts and immerse themselves in the culture of Havana, catching the waft of cigar smoke in cafés and bars which pulsate with Cuban music.
Visit La Terraza de Cojimar which serves the Don Gregorio cocktail, a blend of blue curaçao and maraschino liqueur which Hemingway enjoyed as much as his Daiquiris, or put on your party best at the Tropicana nightclub and cabaret where the sensual Cuban rhythms get everyone dancing under the stars.
Don't miss: The historic Bay of Pigs, where Fidel Castro's revolutionary regime saw off the 1961 invasion which was at the core of the Cuban Missile Crisis of October 1962 or Varadero, the final resting place of Che Guevara.
4) Bequia
This little piece of paradise has been protected from mass tourism because it is not that easy to reach – unless you arrive by cruise ship. Smaller vessels anchor near the island for guests to take a tender ashore but most cruise ships dock at St Vincent. Here friends and families can share the cost of a speedboat for the nine-mile ride over the 6,000ft deep rolling sea and they can expect a glistening guard of flying fish to race alongside to Admiralty Bay on the edge of the capital-cum-village of Port Elizabeth.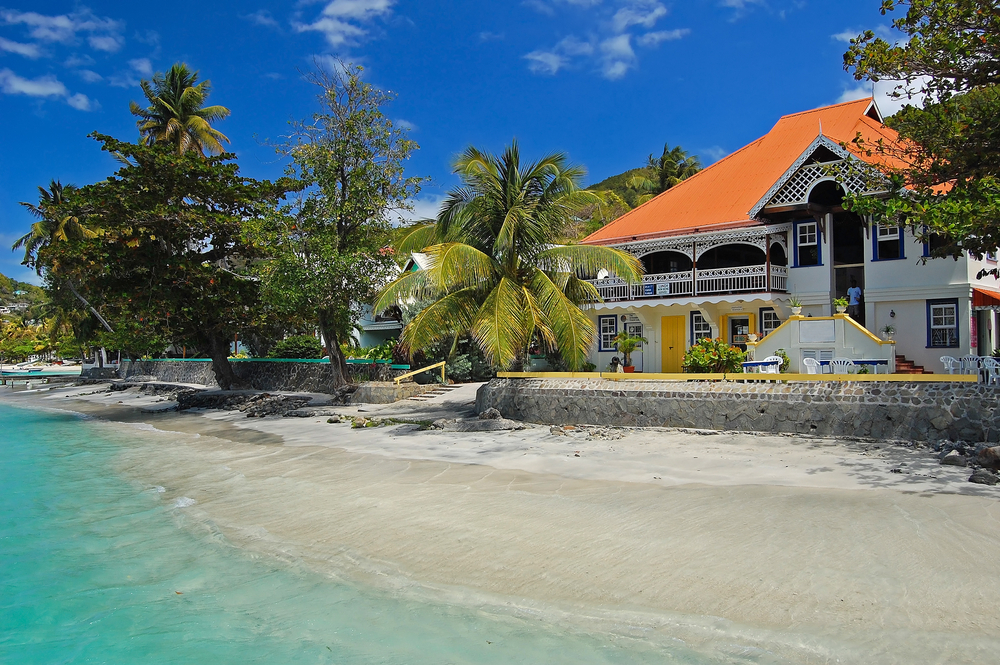 HRH Princess Margaret used to take a yacht from Mustique to this heavenly hideaway, hence the palm-fringed beach that bears her name. Recline on the ribbon of white sand, swim in the turquoise waters or dive into Bequia's underwater jewel box of tropical fish with PADI-certified instructors who take boats to the coral reefs.
Try it: Eat lobster pizza on the deck at Mac's Pizzeria while midnight blue hummingbirds hover within arm's reach.
5) St Kitts
Ottley's Plantation Inn is an elegant 35-acre estate at the foot of Mount Liamuiga, just 15-minutes' drive from the port. The sunshine yellow Great House has been restored to its 18th century glory while the former sugar factory is now a top-class restaurant with views to the sister
island of Nevis. Dine by the poolside and work off a sumptuous lunch with a walk around this dreamboat estate.
For those who want to venture further, many cruise ship tours include the UNESCO-listed Brimstone Hill Fortress and the scenic railway, once the sugar train which transported cane to the mills. The island's sugar trade came to an end in 2005 when the EU halted preferential pricing arrangements between Britain and St Kitts.
Don't forget: Azamara Quest includes an overnight stay in St Kitts and a further mooring to visit to nearby Nevis
6) Grenada
Head to Grand Anse Beach! This long, long curve of powder-white sand, shaded by palms and almond trees, is a showstopper and it's only a
15-minute cab or boat ride from the cruise port. Better still, the beachfront Umbrellas Bar serves rum cocktails that pack a serious punch (don't drink and swim!).
Just along the coast, take a kayak from Moilinere Beach to snorkel over artist Jason deCaires Taylor's underwater sculptures. Exploring the 65 pieces of art on the seabed is all the more memorable for the company – shoals of colourful fish which prove a delightful distraction.
Don't Miss: A tour of the capital St George's with its mini San Francisco hills and tuna-fishing port which give an insight into every day life on this charming island.
7) St Lucia
Marigot Bay, a picture-postcard cove where filming of the Dr Dolittle movie took place, is a favourite meeting place for the yachting set butcruise passengers can also enjoy this idyllic resort that is a 25-minute drive south from Castries. On arrival, jump aboard Captain Bravo's Marigot Ferry (a small boat and a small fee) which takes visitors to the palm-fringed beach and waterfront restaurants.
For active cruise tours in St Lucia, consider an aerial tram ride through the rainforest canopy to look for wildlife or splash out on a private speedboat to see the volcano, take a mud bath, snorkel and enjoy the beach.
Try it: St Lucia still has working cocoa plantations where guests can make their own chocolate
8) Trinidad
Home of the carnival and steel bands, do not forget Trinidad also has tropical rainforests and wetlands which are home to 2,300 plant species and 470 bird species, including the island's national emblem the Scarlet Ibis.
Watch the sky turn red when hundreds of Scarlet Ibis fly in to roost at the Caroni Swamp and Bird Sanctuary; like clockwork every evening, the birds cover the mangroves where cruise tour guests sit on flat-bottomed boats to watch the spectacle.
Don't Miss: The Trinidad & Tobago Carnival, an explosion of music and colour.
9) Martinique
Christopher Columbus sailed to Martinique in 1508 and declared it 'the most beautiful country in the world'. The island now has a very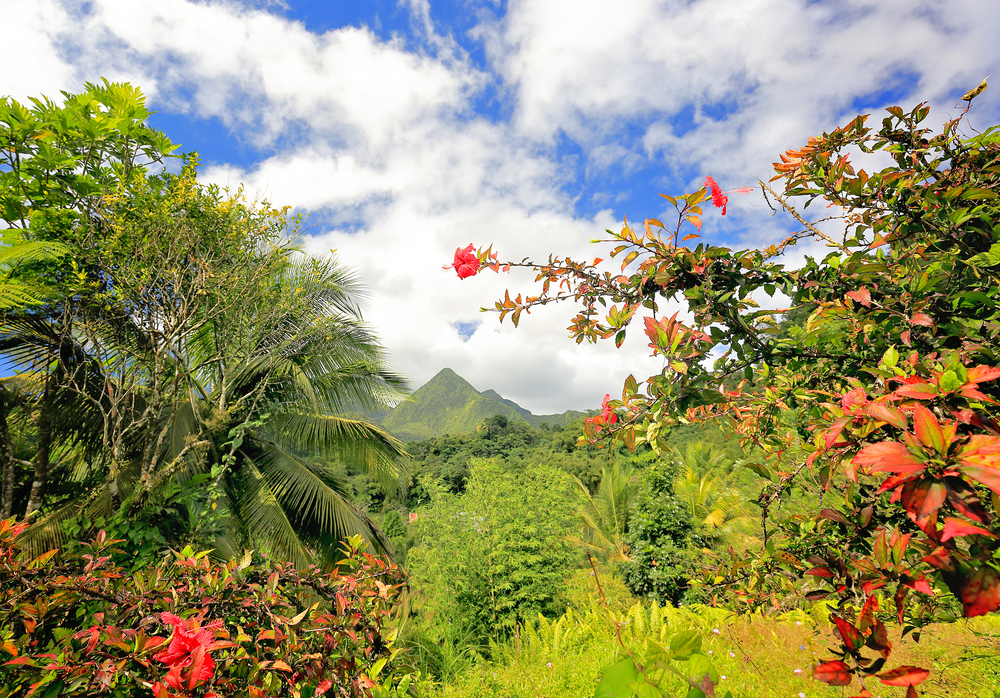 French feel; most people speak French and the currency is Euros so when walking along the streets of the capital Fort de France visitors can be forgiven for thinking they are in Paris.
Boats near the harbour make snorkelling tours an easy option and guests can swim with colourful fish, turtles and if they are lucky, dolphins. Two-thirds of the island is protected parkland and cruise tours include air-conditioned all-terrain vehicle rides to explore the island, driving past miles of banana and sugarcane fields and into a tropical rainforest.
Don't forget: Buy fresh vanilla and nutmeg in Fort-deFrance's spice market
10) St Maarten
Sun-kissed St Maarten is the smallest island in the world to be shared by two nations, the Netherlands and France, so visitors enjoy aEuropean-vibe twinned with Caribbean flair.
Cruise passengers who dream of sailing a racing yacht can do so on a '12-metre challenge' shore excursion; guests are assigned a crew position and receive training before heading off to the racecourse to grind a winch and trim a sail on the cool tradewinds. Thrill-seekers also head to Maho Beach where planes landing at the Princess Juliana airport skim the waves, and jets taking off blast holidaymakers foolhardy enough to get too close.
Did you know? St Maarten is the Caribbean's culinary capital and boasts more than 350 restaurants. Try the conch and dumplings.