Search for your ideal Cruise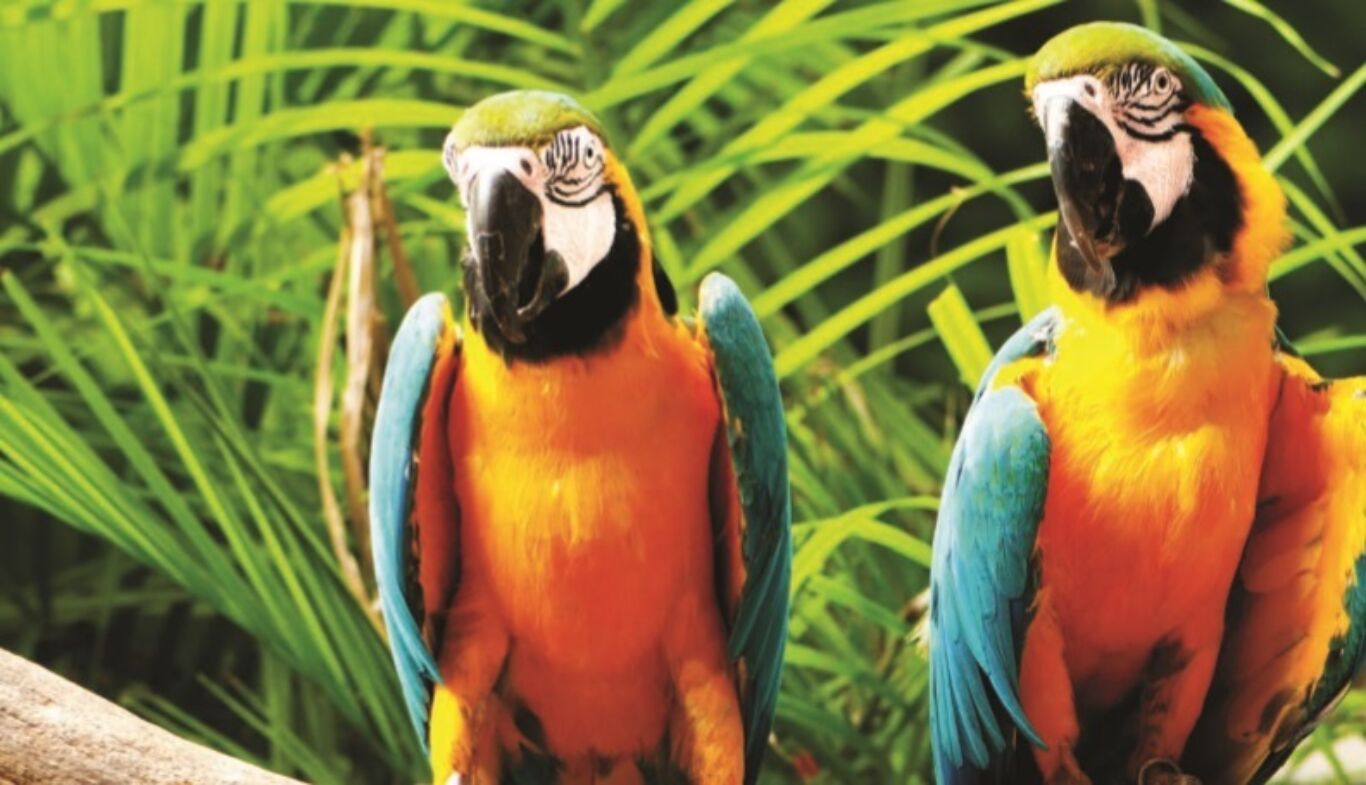 Top 10 cruise destinations to spot Wildlife
Want to see brown bears? Most cruises start in Seattle or Vancouver, which means a day at sea cruising the beautiful Inside Passage. This string of islands and forested coastline stretches from Washington State via British Columbia to Alaska, and if you keep your eyes on the shore you may glimpse bears foraging on the beaches.
It's incredible what you can see from a cruise ship. Spectacular wildlife is there to be discovered from the comfort of your deckchair – but if you venture ashore, and choose your route and season wisely, you'll be treated to the most amazing sights nature has to offer. by Sue Bryant
1/10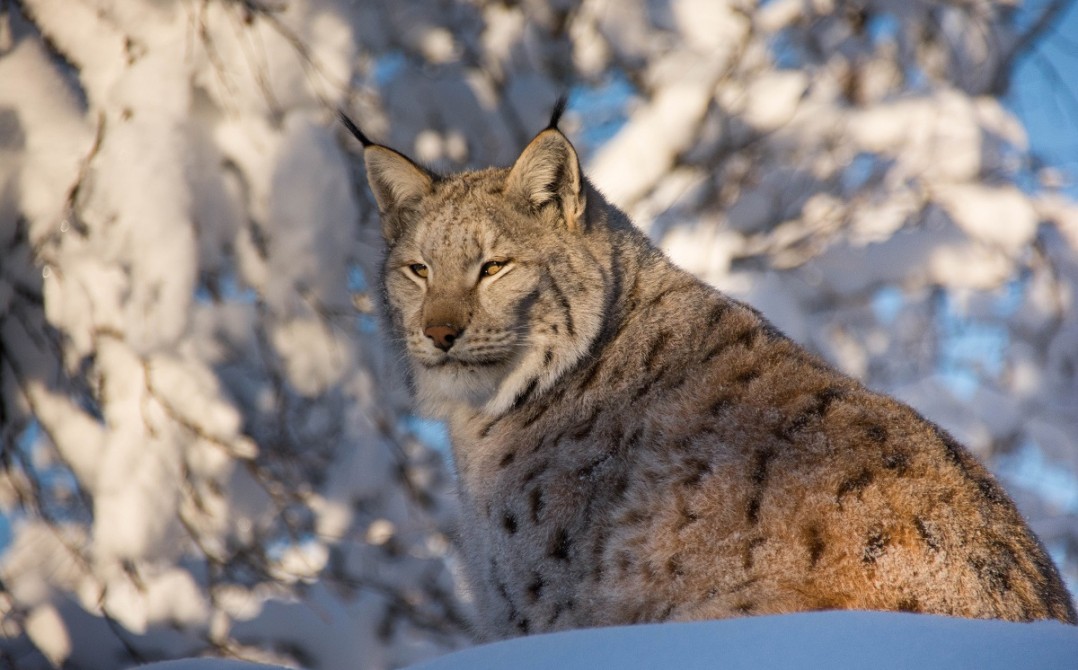 NORWAY
The icy, monochrome landscape of Arctic Norway may not seem a likely place for wildlife-spotting but in winter the waters are rich with marine mammals. Orcas migrate here to feed, while harbour porpoises – like dolphins but smaller – will often play around the ship. Ashore, there are chances to drive teams of husky dogs and spot wild reindeer. In Narvik the wonderful Polar Wildlife Park is home to lynx, bear, Arctic fox and wolves. Saga cruises to northern Norway in winter, with volunteers from the marine conservancy organisation ORCA aboard. As well as giving talks, they invite passengers on deck to help them record sightings of whales and dolphins.
From £2,899 for a 15-night cruise, round-trip from Southampton on Saga Pearl II, departing February 28, 2017. Price includes tips, taxi to the port, wine with dinner and a Northern Lights excursion (0800 300 400, travel.saga.co.uk).
1 of 10
2/10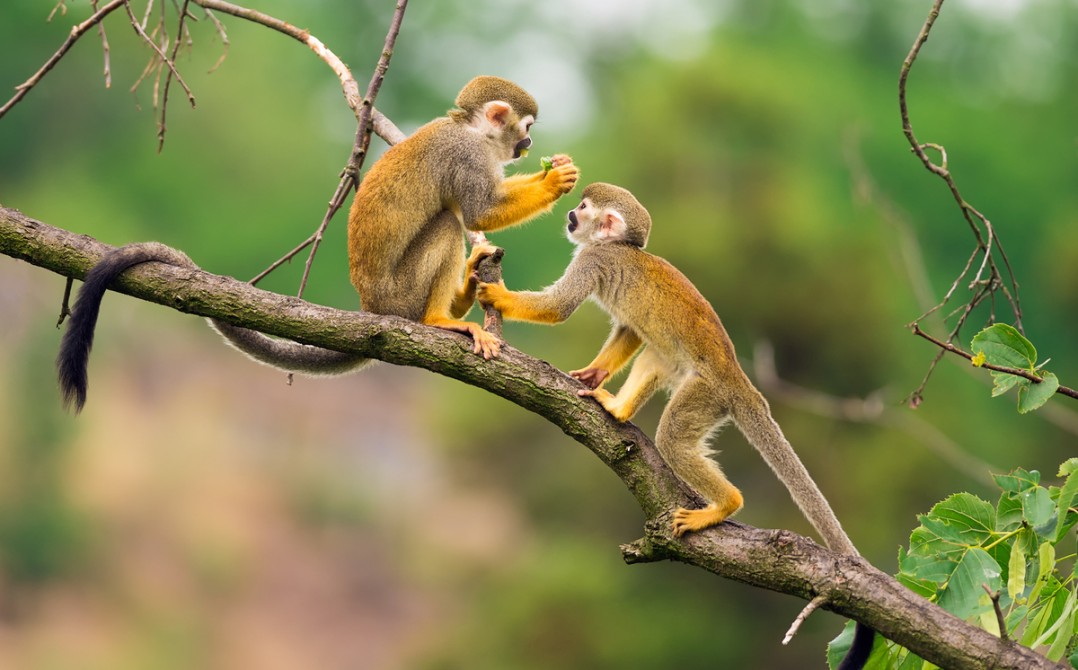 THE AMAZON
Ocean cruising isn't the only way to see spectacular wildlife by ship. Last year Avalon Waterways launched the 44-passenger Amazon Discovery, sailing the Peruvian Amazon with all-suite accommodation and expert naturalists on board to help you spot and identify the amazing flora and fauna of the region. The trip is essentially a cruise-tour; you get three nights in Lima, one at the Sacred Valley, one at Machu Picchu and one at Cusco, with just three nights on board. But don't worry - there is ample time for wildlife encounters. Included in the programme is a visit to a manatee rescue centre; a trip to an island colonised by iguanas; and a chance to fish for piranha (exercising due care to avoid the teeth). You'll keep a lookout for grey and pink freshwater dolphins, and you can join a night expedition on a panga (a small boat) in search of caiman and other nocturnal wildlife. By day, you'll see monkeys and sloths in the trees as dazzling macaws fly over the jungle canopy.
Departures throughout the year from £3,834 including flights (0800 668 1843, avaloncruises.co.uk).
2 of 10
3/10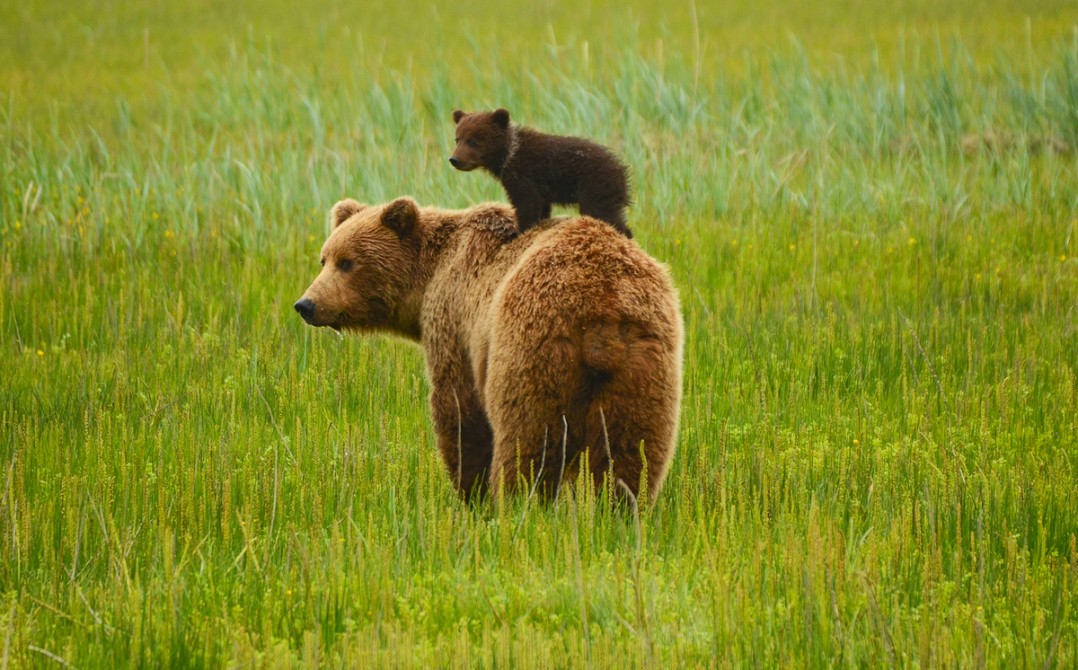 ALASKA
Want to see brown bears? Most cruises start in Seattle or Vancouver, which means a day at sea cruising the beautiful Inside Passage. This string of islands and forested coastline stretches from Washington State via British Columbia to Alaska, and if you keep your eyes on the shore you may glimpse bears foraging on the beaches. You're pretty well guaranteed to see whales and dolphins from the ship, and once in Alaska proper, wildlife sightings could also include frolicking sea otters and the majestic bald eagle (which isn't bald at all, but black with a white head).
From £1,002 for a seven-night cruise on Holland America Line's Nieuw Amsterdam, round-trip from Vancouver, departing August 13; flights extra (0843 374 2300, hollandamericaline.com).
3 of 10
4/10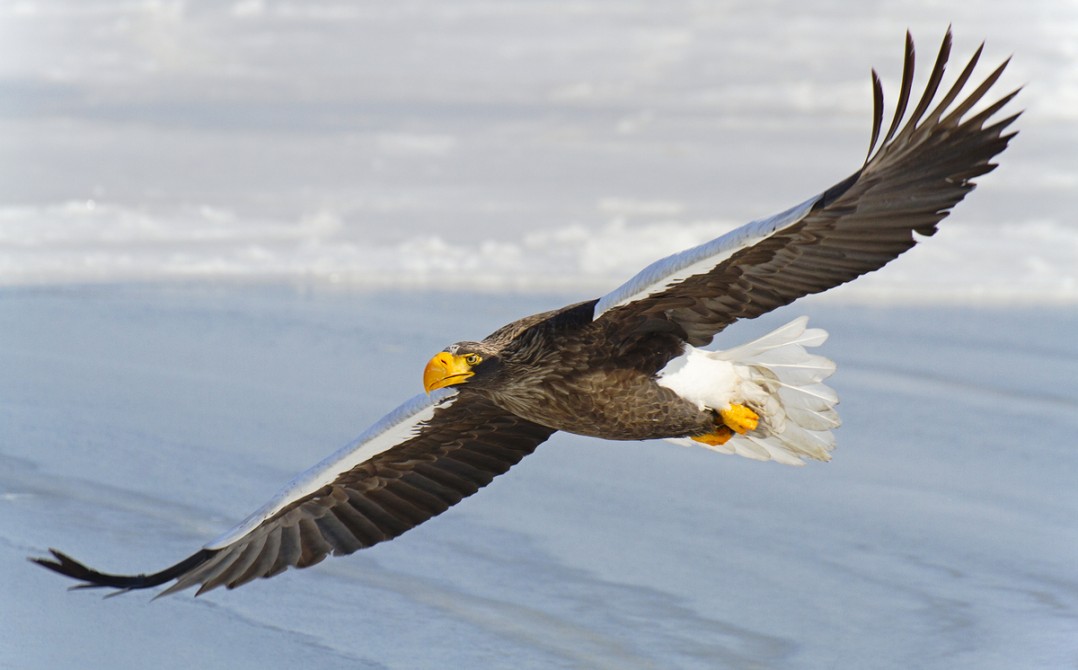 RUSSIAN FAR EAST
Cruising to one of the world's most remote areas is never going to come cheap – but despite its price tag the Russian Far East is enjoying a surge in popularity. The reason? It's one of the last wildernesses on Earth, and Silversea Expedition's 120-passenger Silver Discoverer will spend part of summer 2017 in the region, cruising past smoking volcanoes, pristine tundra, empty beaches and exploring the Kuril Islands, home to vast colonies of seals and whales that feed in the waters close to shore. You can expect to spot grey and minke whales, orca, puffins, Steller's sea eagles, brown bears (possibly with their cubs), sea otters and foxes. Exploration with highly qualified naturalists is by Zodiac inflatable, with chances to hike through this beautiful wilderness, meet the local people and discover how they live.
An 18-day expedition, round-trip from Otaru, departing August 29, 2017, costs from £7,965 excluding flights (0844 251 0837, silversea.com).
4 of 10
5/10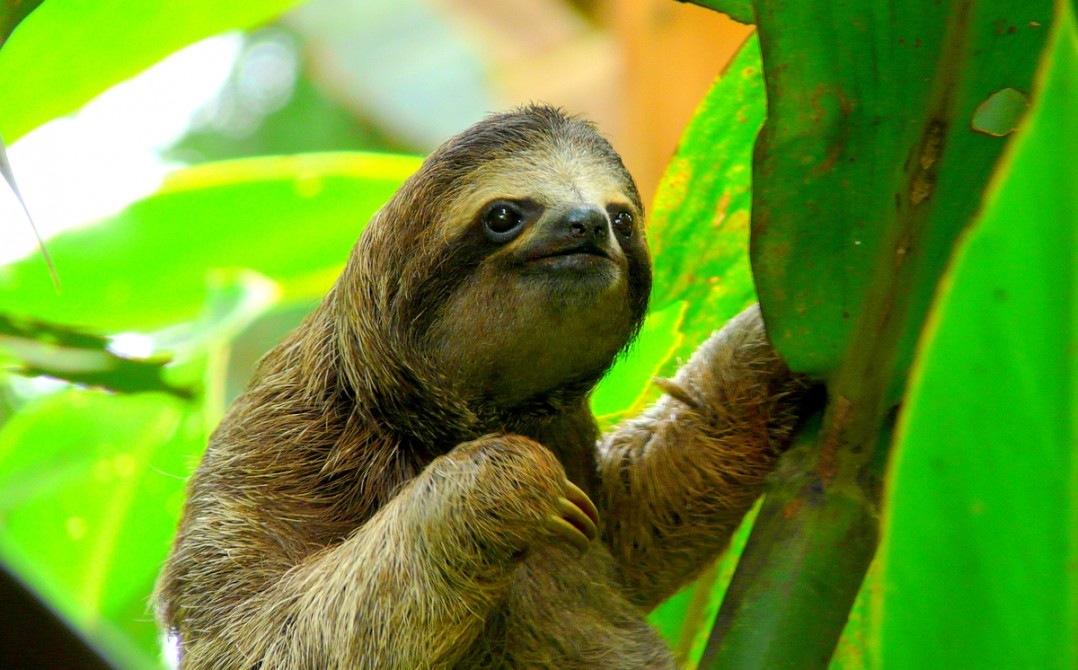 COSTA RICA
Plenty of cruises call at Costa Rica's ports but the only way to get really close to the wildlife is to visit on a small ship. Windstar bases one of its yachts in Costa Rica for the winter, with visits to the Curú National Wildlife Refuge and hiking in Manuel Antonio National Park, where you can step out of dense rainforest on to exquisite beaches. Wildlife here includes capuchin and howler monkeys, raccoons, anteaters and sloths, while just offshore there is spectacular marine life just beneath the surface (dolphins often race the ship, just for fun). As well as wildlife-spotting, there are opportunities to learn surfing at San Juan del Sur in Nicaragua; to try ocean kayaking; and to experience ziplining over the rainforest canopy.
From $2,199 for a week on the 212-passenger Star Breeze (formerly Seabourn Spirit), round-trip from Puerto Caldera, departing Jan 14, 2017 (+1 877 466 1494, windstarcruises.com). Flights not included but British Airways flies direct to Costa Rica (ba.com).
5 of 10
6/10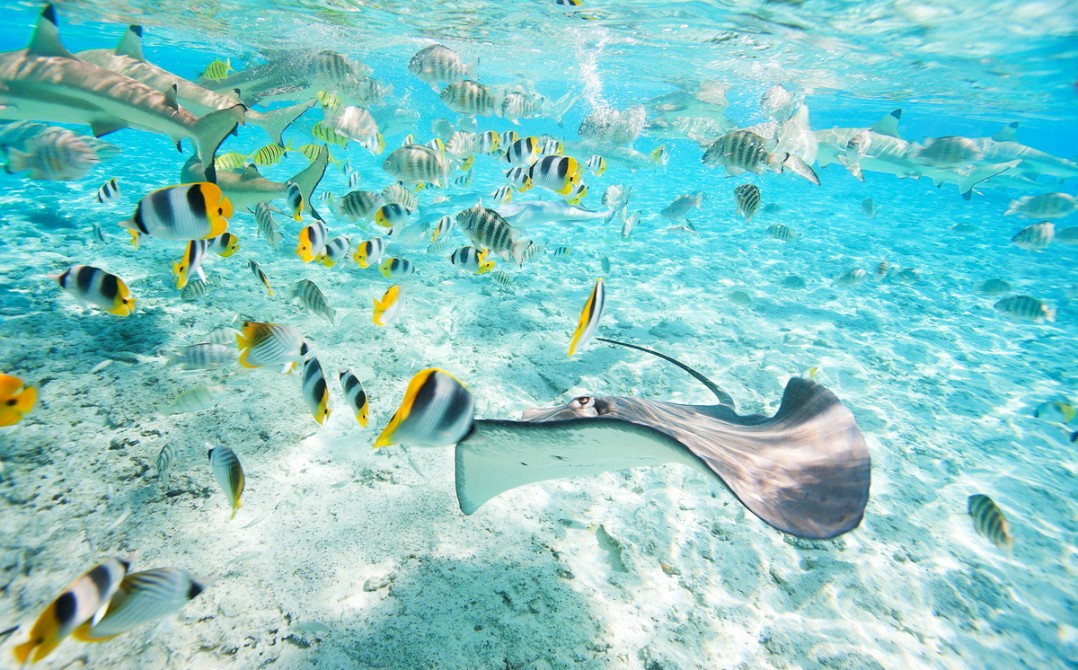 POLYNESIA
Where better to learn to dive than in the crystal-clear lagoons of French Polynesia? Scuba courses are available on Paul Gauguin Cruises' eponymous ship, even for those with no experience, and there's a good chance of spotting several different kinds of shark, as well as moray eels, sea turtles, barracuda and all manner of dazzling tropical fish, flitting in and out of the coral. The legendary Jean-Michel Cousteau, son of Jacques and one of the world's best-known marine conservationists, joins several cruises a year.
From £5,202 including flights, one night in Los Angeles and seven nights on board, including drinks and tips (020 7399 7691, pgcruises.com).
6 of 10
7/10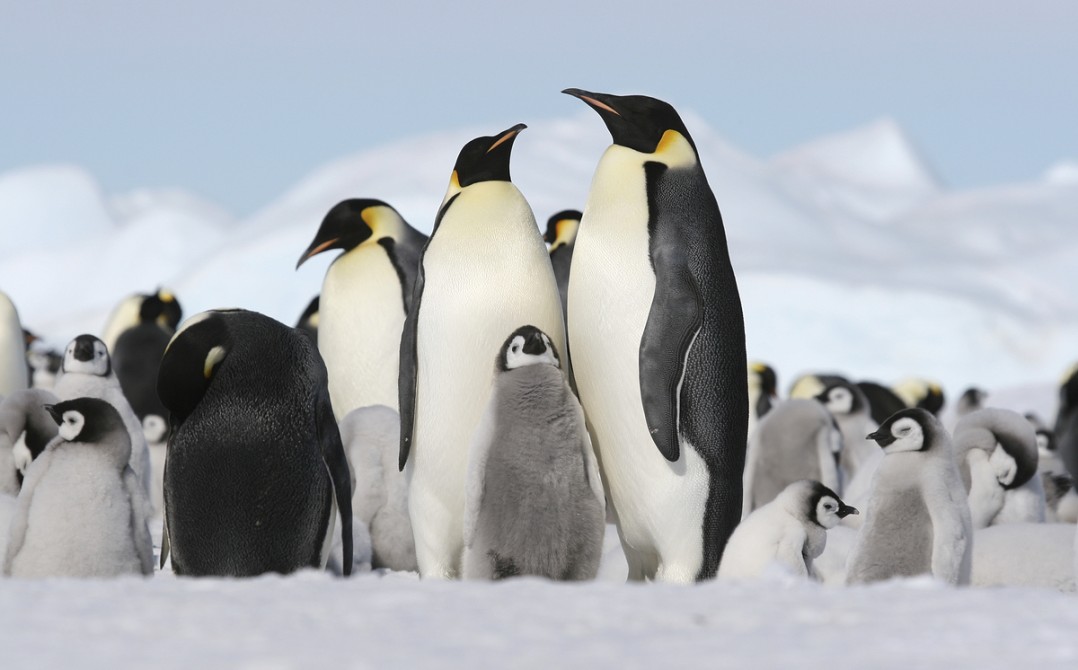 ANTARCTICA
Antarctica is naturally unpredictable but dazzling sightings of marine mammals are almost a certainty. Sailing round-trip from Ushuaia and departing December 9, Ponant's very comfortable Le Soléal will attempt to land passengers at four or five different sites, where you will encounter whales and dolphins, penguins, seabirds and leopard seals, all against a constant vista of towering, blue-white icebergs. There are visits to research stations, and experts accompany the expedition to provide inside information about this incredible environment.
From €6,960 per adult plus €540 port tax; flights to Ushuaia extra (0820 225050, en.ponant.com).
7 of 10
8/10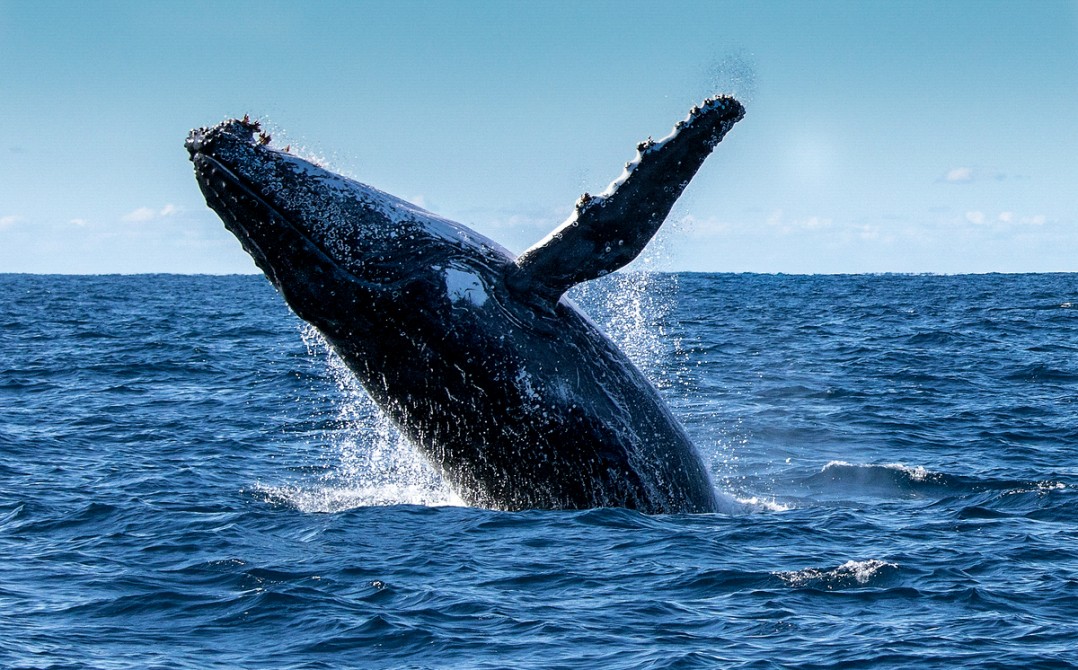 THE BAY OF BISCAY
Finally, spectacular wildlife could be closer to home than you think. One-third of all the world's whale, dolphin and porpoise species can be seen in the Bay of Biscay, from harbour porpoises to striped dolphins and even the occasional blue whale. Any cruise leaving Southampton and heading for the Mediterranean will cross the bay so you could simply station yourself on deck, or for a mere £170 per person, Brittany Ferries offers a two-day whale and dolphin-watching cruise from Portsmouth to Santander to Plymouth, with time ashore in Santander and an en-suite cabin on the cruise-ferry. There's whale watching on board in the company of volunteers from ORCA, as well as presentations on the wildlife of the region.
Departures from June to September (0330 159 7000, Brittany-ferries.co.uk).
8 of 10
9/10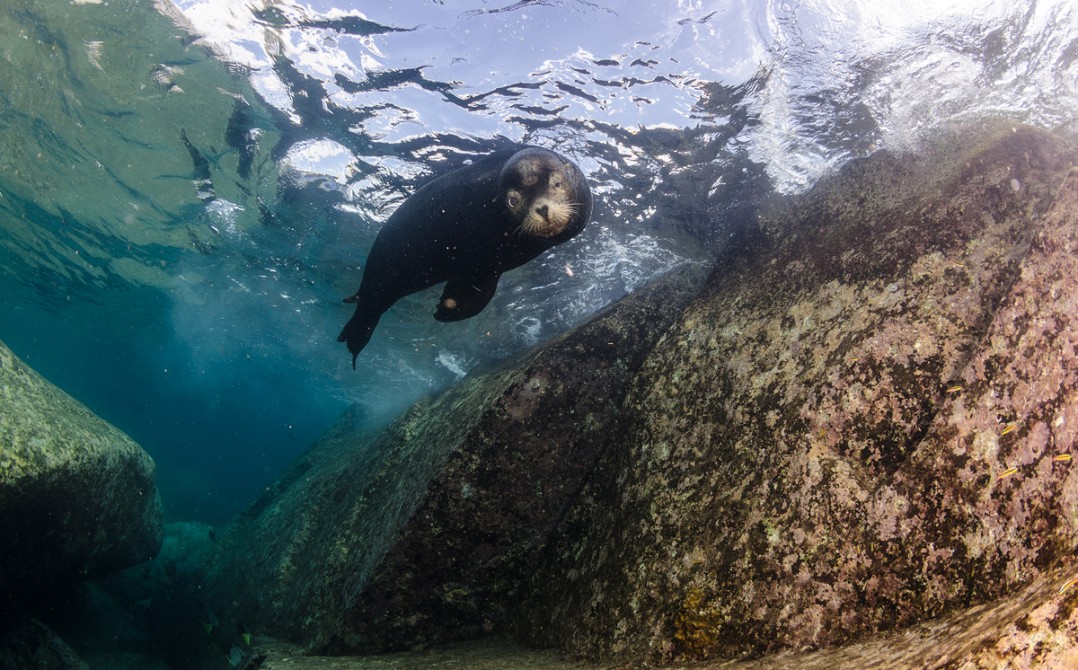 THE SEA OF CORTEZ
The great naturalist Jacques Cousteau called this gulf between the Baja California peninsula and the Mexican coast "the world's aquarium", and he was right; every day brings new, jaw-dropping sights, from hundreds of dolphins around the ship to humpbacks tail-slapping and rays flipping across the water like pancakes. You can get so close to the grey whales in Magdalena Bay that you can touch them, and there's a chance to don a wetsuit and swim with sea lions. The small-ship cruise line Un-Cruise Adventures carries marine biologists and naturalists on every voyage to teach guests about the environment, and keeping a tally of your sightings is all part of the fun.
From £3,935 per person, including flights, departing February 10, 2017 (book through Mundy Adventures, 020 7399 7630, mundyadventures.co.uk).
9 of 10
10/10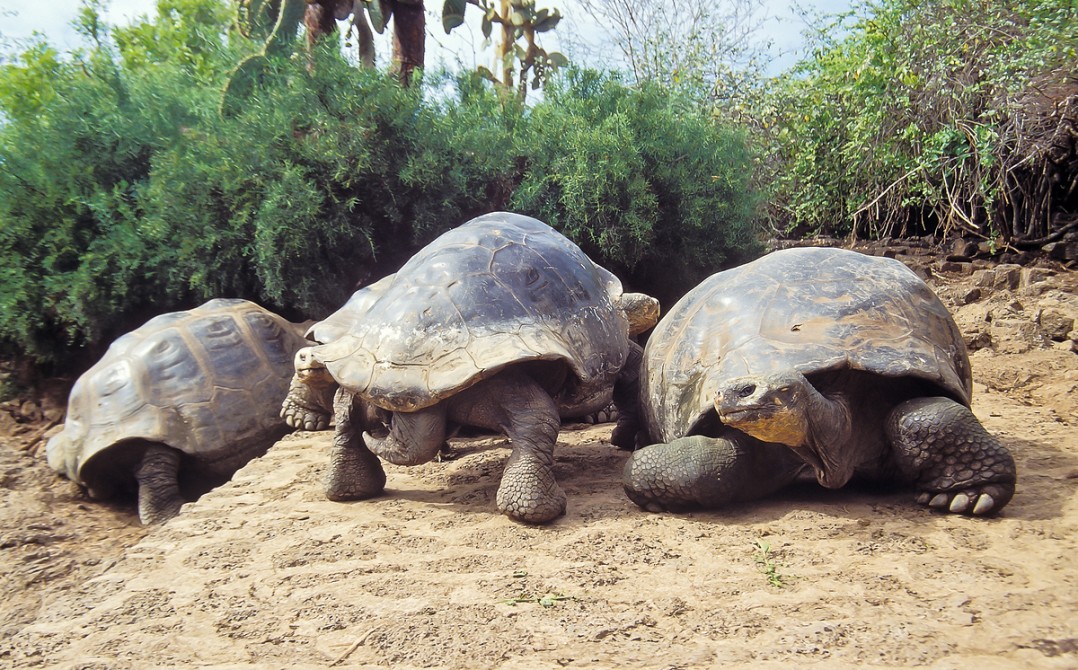 GALAPAGOS
These famous Pacific islands are a wildlife spotter's dream; infact the unique fauna – and the chance to get incredibly close to it – is many people's sole reason forcoming here. In this precious and carefully protected environment you can expect to see iguanas, sea lions, rays, sea turtles and multiple species of bird including the famed blue-footed booby, as well as pelicans and penguins.
An 11-night fly-cruise on Celebrity's small ship Xpedition costs from £4,694 including pre and post-cruise accommodation and a week's full board on the voyage (0800 441 4054, celebritycruises.co.uk).
10 of 10