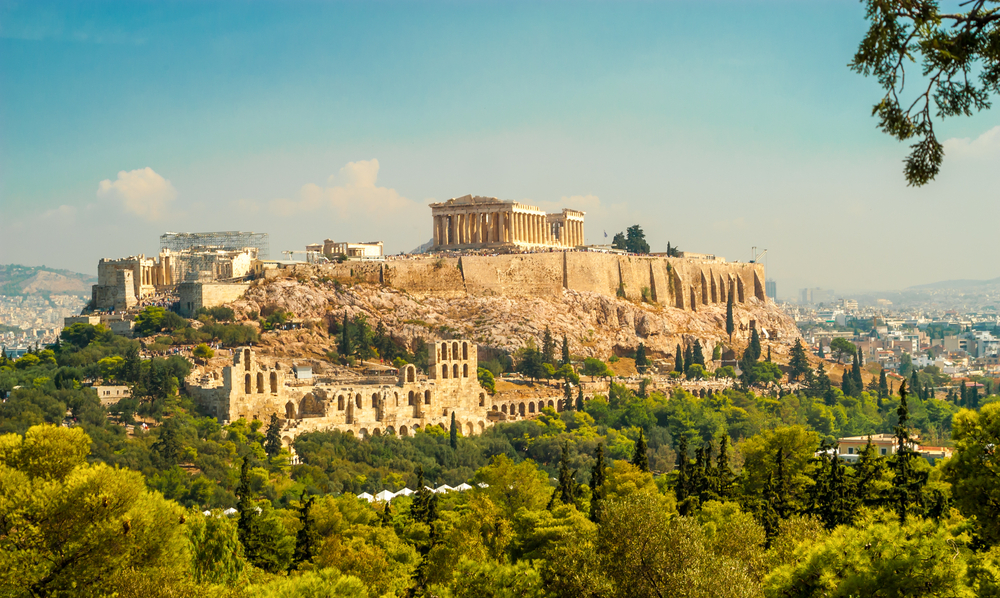 Top 10 destinations to discover national treasures
There's no better way to get in touch with your arty side than sailing into cities which hold some of the greatest art treasures in the world. Athens, Greece National Archaeological Museum – A treasure trove of Greek art and history which includes pottery, sculpture, jewellery and frescoes all wonderfully displayed in a cavernous 19th century
There's no better way to get in touch with yourarty side than sailing into cities which hold some of the greatest art treasures in the world.
Athens, Greece
National Archaeological Museum – A treasure trove of Greek art and history which includes pottery, sculpture, jewellery and frescoes all wonderfully displayed in a cavernous 19th century building. Artefacts have been collected from across Greece and arranged by theme to make for a visit that should be not be rushed.
Don't Miss The gold Mask of Agamem non, discovered at Mycenae by Heinrich Schliemann in 1876. He believed he had discovered the body of Agamemnon, the hero of Troy.
The Acropolis Museum – This huge museum beneath the Acropolis tells a story of the life and times of the Acropolis and Parthenon, which were built in 5BC.The ground floor gallery houses historic finds from the ancient slopes and a glass floor gives visitors a chance to walk over history and view the excavations.
Don't Miss The Parthenon frieze, mounted on a structure with the same dimensions as the Parthenon's cella which allows every detail to be viewed. Some of the sculpures are the real thing; others are casts of the Elgin Marbles which Greece would like the British Museum to return.
Rome, Italy
Vatican Museums – The Sistine Chapel ceiling, painted by Michelangelo at the beginning of the 16th century, is so magnificent that six million people a year visit the Vatican Museums to see this celebrated work. The trick for cruise passengers is to jump the seriously long queues by booking early and splashing the cash on a private tour. Ship excursions' teams can arrange this or guests can consider a third party operator such as Viator (viator.com), part of the Tripadvisor family, which offers a small-group tour to 'skip the lines' and an after- hours visit to the Sistine Chapel.
Florence, Italy
Galleria degli Uffizi – See the finest collection of Renaissance paintings on the planet including The Birth of Venus, painted by Sandro Botticelli between 1482-1485. This large canvas (172.5cm x 278.9cm) is rich in allegorical references to antiquity with the goddess Venus portrayed naked on a shell. Winds caress her hair with a shower of roses while a handmaid waits to dress her.
Don't miss: Botticelli's other masterpiece Primavera, also known as Allegory of Spring, which hangs in the same halls 10-14. It was painted for Lorenzo di Pierfrancesco de' Medici, a member of the Florentine banking family.
Oslo, Norway
The Kon-Tiki Museum – Remember how Norwegian adventurer Thor Heyerdahl (1914-2002) crossed the Pacific Ocean on the Kon-Tiki to prove his theory that South Americans originally populated Polynesia? The Kon-Tiki raft and reed boats Ra and Tigris are complete works of art, on display alongside artefacts from his expeditions. The oscar winning Kon-Tiki documentary is shown everyday at noon. Heyerdahl eventually settled in tenerife and became a great sailing friend of Fred. Olsen Snr.
Don't Miss the next-door Norwegian maritime Museum which houses marine paintings and everything that is shipping and fishing. If there's time call in at the triangular shaped Fram Polar Museum which is more Artic than arty – but why not? That's the joy of cruise shore days.
St. Petersburg, Russia
State Hermitage – With more than three million pieces of art it takes some planning to make the most of a visit to the State Hermitage.Some cruise lines. including Crystal and Saga, offer exclusive evening tours to enable guests to enjoy the collections when the museum is closed to the public and this includes the Small Hermitage, where Catherine the Great held musical receptions. as well seeing Italian art collections in the Old Hermitage.
Don't Miss Feast in the House of Simon the Pharisee by Rubens. When Admiral Lord Nelson was a ju nior officer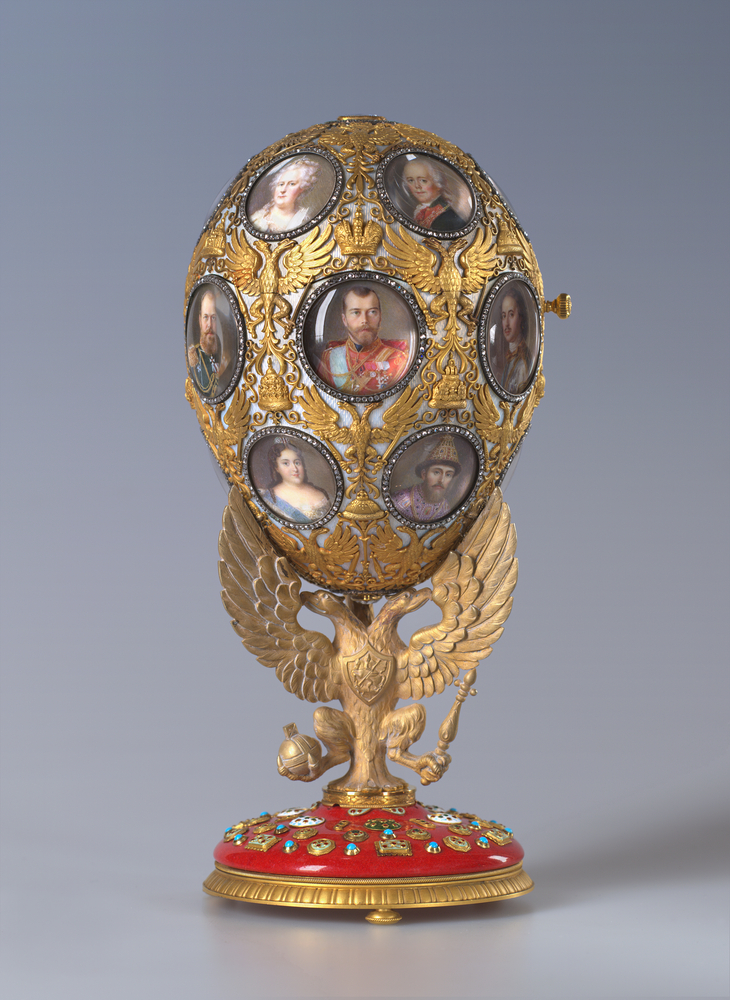 he wrote to a young governess. Jane Arden. telling her about this painting which he had seen at Houghton Hall in Norfolk. It is the only record of Nelson admiring a piece of art. Perhaps he was showing off l Houghton Hall was built by Prime Minister Sir Robert Walpole to house his art collection but the works were sold to pay debts after his death in 1745. Catherine the Great made an offer of £40,550 for the best 200 works and they were transported to the Winter Palace.
Fabergé Museum – Crystal Cruises offers an insider tour to see the Romanov family exhibits and Brothers Karamazov art collections. A curator takes guests through Russian billionaire Viktor Vekselbe rg's private collection of imperial Faberge, which includes 15 of the world's remaining 50 eggs signed by Peter Carl Faberge.
Bilbao, Spain
Museum of Fine Arts – While the Guggenheim Museum is Bilbao's poster boy, just along the road is the Museum of Fine Arts which is easier on the feet and a great alternative if guests have already visited Frank Gehry's magnificent building. The Museum of Fine Arts houses a heady collection of works by international and Spanish artists; they include Celso Lagar, who led the 20th century Spanish avant-garde movement. and local artist Adolfo Guiard whose evocative paintings The Ship's Boy and The Girl with a Red Carnation are just waiting to be enjoyed.
Don't Miss Lucretia, painted in 1534 by Lucas Cranach the Elder, bought by the museum for 1.4m euros in 2012 .
Seville, Spain
Picasso Museum – Azamara Club Cruises offers a private tour of the museum dedicated to Pablo Picasso, a native of Malaga, who transformed the modern art world. The 16th Palacio de Buenavista was opened as a museum in 2003 with works principally donated by Picasso's family and the tour visits areas of the building which are not open to the public. Guests can also enjoy a drink in the gardens or courtyard.
Amsterdam, Netherlands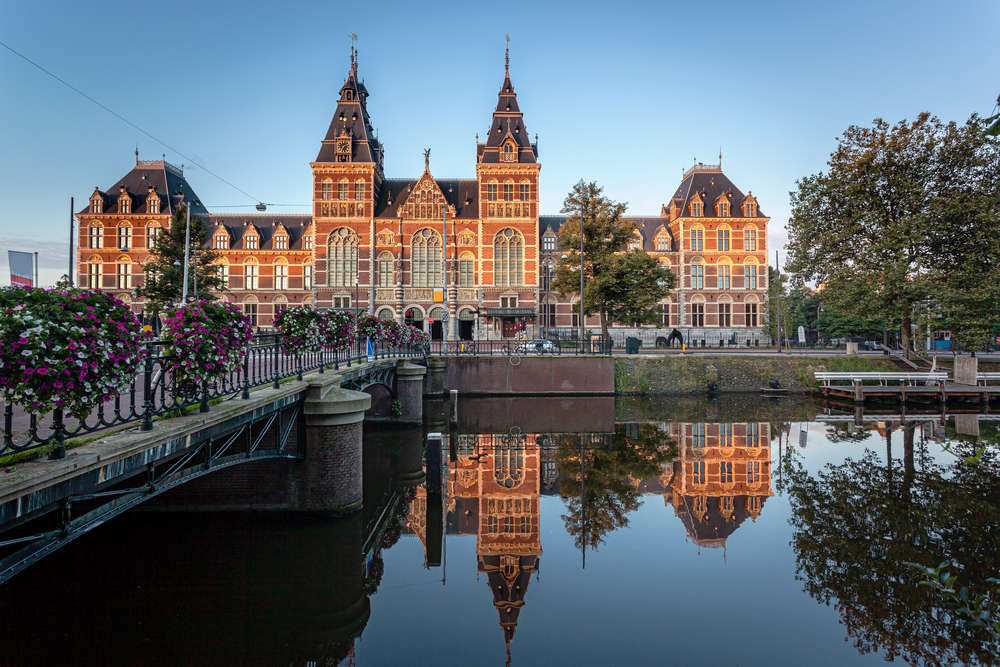 Rijksmuseum – After a 10-year renovation, all was forgiven when the dazzling refurbished museum opened in 2013. It houses about 900,000 objects including paintings by 17th century Dutch masters Frans Hals, Johannes Vermeer and Rembrandt van Rijn. It houses about 900,000 objects including paintings by 17th century Dutch masters Frans Hals, Johannes Vermeer and Rembrandt van Rijn. Cruise visitors who are watch ing the clock will find collection highlights displayed in the Philips Wing.
Don't miss The Night Watch Gallery, designed to showcase Rembrandt's civic guard portrait The Night Watch, the best example of his creative genius.
New York, USA
The Metropolitan Museum – On the edge of Central Park, the Met is one of the world's great treasure houses and its founding is featured in Edith Wharton's New York novel The Age of Innocence. It's also the place where Barack Obama first dated Michelle.
Don't Miss Five paintings by Johannes Vermeer, in particular Young Woman with Water Pitcher. Only 34 paintings are universally accepted as Vermeer's so this is a huge haul.
Museum of Modern Art (MoMa) – MoMa acquired its first art in 1929 and the collection now contains almost 200,000 works spanning the last 150 years. To make the most of a visit Crystal Cruises offers a private after-hours' tour with an art historian, and see their top choices from Van Gogh, Matisse, Picasso, Warhol, Lichtenstein… and the list goes on.
Don't Miss Gustav Klimt's Adele Bloch-Bauer II (left) in the Alfred H. Barr Jr. galleries. She was the wife of a wealthy industrialist in Vienna, where Klimt lived and worked. The painting was completed in 1912 but in 1938 the Nazis took many of the family's works of art and they were not returned to the Bloch-Bauer heirs until 2006.
UAE
Dubai – Avoid the mainstream crush and head for hipster Al Quoz, where Dubai meets Dalston. Here a cluster of warehouses around Alserkal Avenue has been growing into an independent artsy scene of galleries, live music, food trucks and film nights.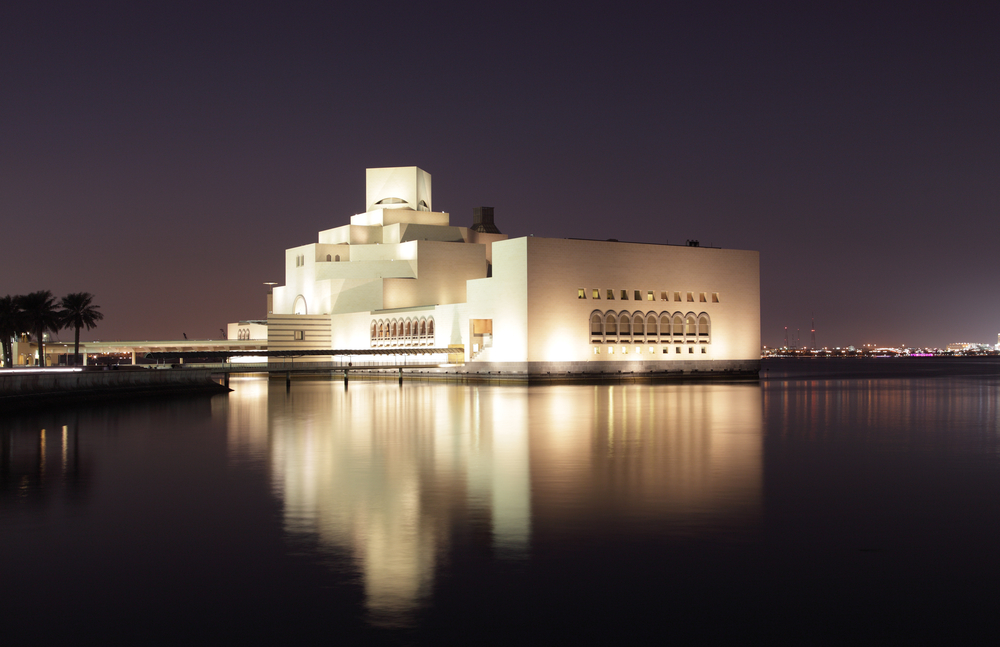 Don't miss The work of Tunisian calligraffiti artist e Seed at Tashkeel (right)
Qatar – Doha's Museum of Islamic Arts' collection spans 1,400 years. The cubist pyramid building, designed by architect I.M. Pei who created the Louvre's glass pyramid, stands proud on the waterside against a backdrop of historic dhows and dazzling 21st century towers. Inside, the beautifully lit collection of calligraphy, ceramics, textiles and glass is utterly remarkable.
Don't Miss The blue gilded flask etched with golden birds from 12th century Raqqa, in Syria
Abu Dhabi – Make a cruise diary note that Abu Dhabi's much-anticipated Louvre should open at the end of 2016 and Frank Gehry's Guggenheim is planned for 2017.