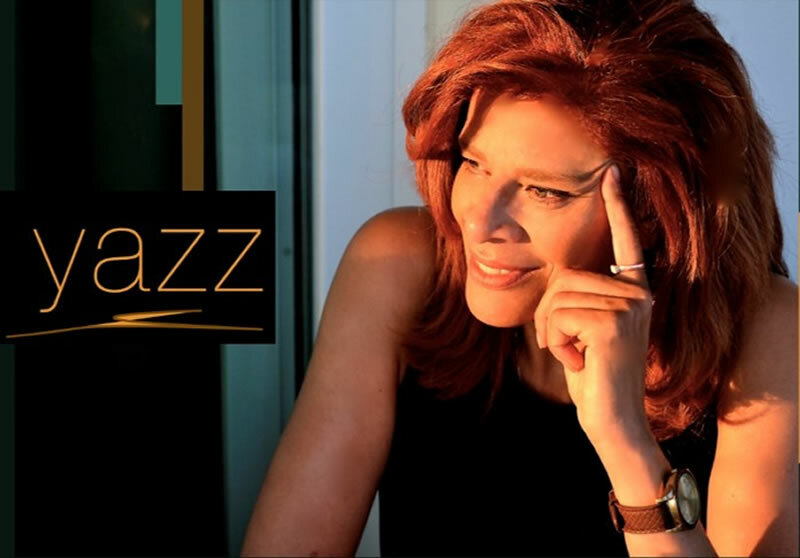 TV stars and celebrities to sail with Cruise & Maritime Voyages in 2016
Cruise & Maritime Voyages has announced a wide selection of TV stars and celebrities who will sail on four of their itineraries in 2016. At Easter a seven-night Scottish Islands & Emerald Isle cruise aboard Astoria will welcome four famous stars. Yazz is a British pop singer best known for her 1988 dance track, "The
Cruise & Maritime Voyages has announced a wide selection of TV stars and celebrities who will sail on four of their itineraries in 2016.

At Easter a seven-night Scottish Islands & Emerald Isle cruise aboard Astoria will welcome four famous stars. Yazz is a British pop singer best known for her 1988 dance track, "The Only Way Is Up." Tommy Cannon is one half of the comedy double act 'Cannon and Ball' and was voted out of the first round of 2005's I'm a Celebrity…Get Me out of Here! television show. Dave Morgan was a guitarist with Electric Light Orchestra (E.L.O.) between 1981 to 1986 and became known as Dave Scott-Morgan when he married Mandy Scott. Pam Rhodes is best known for presenting the BBC television religious series Songs of Praise. Guests will be treated to performances, interviews, and other celebrity entertainment. There will also be special Easter themed services led by a respected church leader. Prices for this cruise departing Avonmouth on 21 March 2016 start from £525 per person based on two sharing an Inside cabin.

A Dad's Army feature film will be released in 2016 and this themed cruise in April will pay homage to the original television series. Frank Williams will sail on Marco Polo on a voyage to the Norwegian Fjords and will be joined by actor and scriptwriter Michael Knowles, Jeffrey Holland and the best-selling author of The A-Z of Dad's Army, Richard Webber. Surprise special guest appearances are planned, and passengers will be treated to rarely seen backstage footage and original props and scripts from the best-loved TV series. Prices for this cruise departing London Tilbury on 4 April 2016 start from £475 per person based on two sharing an Inside cabin.

In August Pam Rhodes will sail with CMV once again, this time on a 12-night Grand British Isles Discovery cruise aboard Magellan. In partnership with publisher Lion Books and Premier Radio, this themed-cruise will celebrate her best-selling book, Saints & Sailors, which follows the antics of a local parish vicar as he takes his congregation on a cruise around the UK.
Eurovision million selling singing star Dana, who had a hit in 1970 with "All Kinds of Everything," will headline the on-board entertainment. Syd Little, one-half of the comedy double act 'Little and Large' will be on-board as will MP Ann Widdecombe, Rt Revd Andrew McLellan and hymn writer Dave Bilbrough. Prices for this cruise departing London Tilbury on 3 August 2016 start from £1,079 per person based on two sharing an Inside cabin.
A fourth celebrity sailing is planned to take place on the 15-night Canary Islands & Madeira cruise aboard Magellan departing London Tilbury on 14 October 2016. No celebrity names have been revealed yet but this will be a television soap themed cruise with actors from Coronation Street, Emmerdale, Brookside and East Enders making an appearance. Prices for this cruise start from £905 per person based on two sharing an Inside cabin.
The final celebrity sailing planned for this year sold out several weeks ago. John Challis who played the character Terrance Aubrey Boyce (Boycie) in Only Fools and Horses and Sue Holderness who played his wife Marlene will be on-board Marco Polo in October as will be Jeffrey Holland, one of the stars from Hi-De-Hi and You rang M'Lord, as well as Sue Hodge who played the character Mimi Labonq in Allo, Allo.
(Photo credits to Cruise & Maritime Voyages)