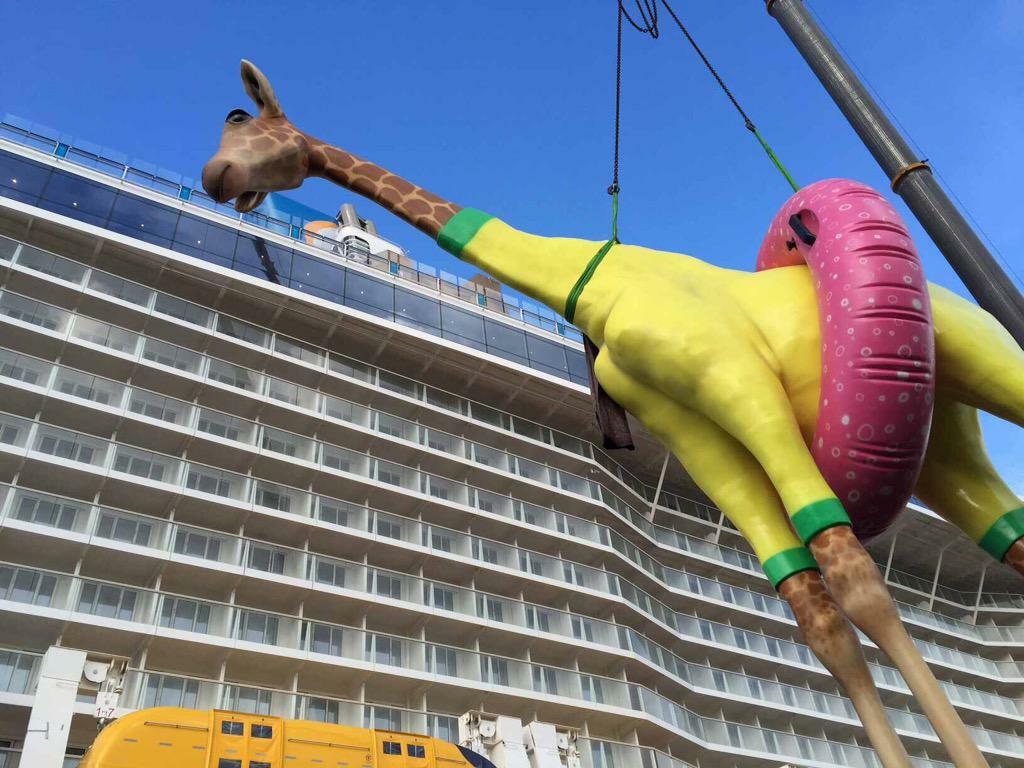 Unveiled: Anthem of the Seas animal artwork is a giraffe
There has been much in the way of speculation but it has finally been revealed that the animal artwork installed on Anthem of the Seas is a giraffe. Rumours were rife with some believing it would have been a replica of Lawrence Argent's "From Afar" polar bear on sister-ship Quantum of the Seas, others thought
There has been much in the way of speculation but it has finally been revealed that the animal artwork installed on Anthem of the Seas is a giraffe.
Rumours were rife with some believing it would have been a replica of Lawrence Argent's "From Afar" polar bear on sister-ship Quantum of the Seas, others thought it could have been a yellow duck and several, including Captain Greybeard, successfully predicted it would be a giraffe.
It is not just a giraffe though – it is a whimsical sculpture of a giraffe dressed in a yellow bathing suit together with a pink rubber ring around its waist.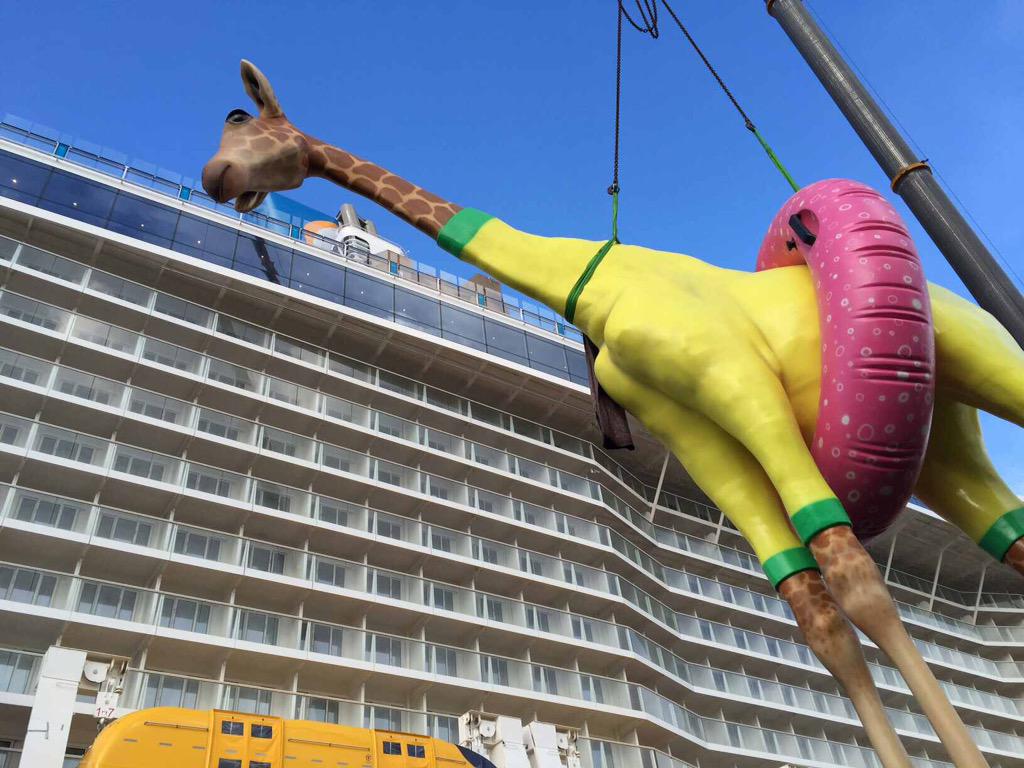 The artwork was craned onto the ship earlier today as one of the last remaining tasks before the ship enters service later this month.
UPDATE: Further details about this particular piece of artwork have now been released. Click here to find out about Gigi the giraffe on Anthem of the Seas.
The magenta pink polar bear sculpture on sister-ship Quantum of the Seas was the idea of Denver-based artist Lawrence Argent. The art installation measures over 9 metres (30-foot) in height and the stainless steel structure weighs eight tonnes. Speculation has already begun about the animal sculpture intended for the third Quantum-class ship, Ovation of the Seas. A giant panda seems like a very plausible suggestion following news that Ovation of the Seas will be home-ported in Tianjin, China next year.
It was also announced that travel agent Emma Wilby, 27, from Sunderland, has won a competition to become the Godmother for Anthem of the Seas. She will christen Anthem of the Seas and perform a song for more than 1,300 guests at the ship's inaugural ceremony in Southampton on 20 April.
(Photo credit to Royal Caribbean)