Search for your ideal Cruise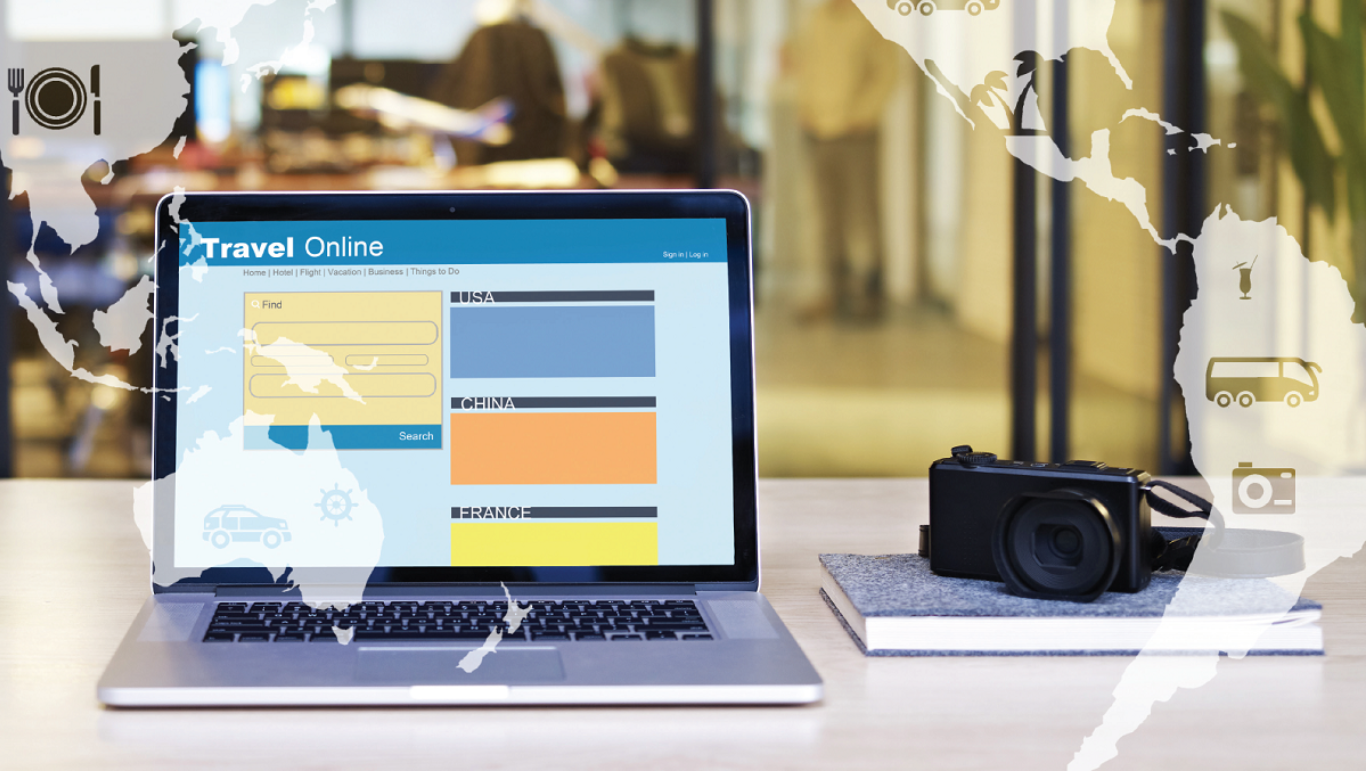 Why you should use a travel agent to book a cruise
Looking for an amazing itinerary at a brilliant price? A specialist cruise agent can make your holiday dreams come true. If you've set your sights on a cruise, you're already on the right course. But then comes the tricky part, because there are just so many options to choose from. Where are you going to
Looking for an amazing itinerary at a brilliant price? A specialist cruise agent can make your holiday dreams come true.
If you've set your sights on a cruise, you're already on the right course. But then comes the tricky part, because there are just so many options to choose from. Where are you going to go? Should you opt for a megaship, packed to the gunwales with entertainment, or a smaller, quieter vessel, or even a masted tall ship? Do you want to sail from the UK, with a few sea days first, or would you prefer to fly straight to an overseas port and join your ship there?
No wonder people feel at sea before they've even booked a ticket. So what's the answer? Well, word-of-mouth recommendations are useful, as is online research, but whether you're new to cruising, or a seasoned passenger looking for something different, what you really need is advice from one of a growing number of independent cruise specialists.
A good specialist can not only scour the whole market to find the perfect cruise to float your boat, they can also save you time and money into the bargain. And on top of that they can add special perks, such as on-board spending money, cabin upgrades, a bottle of Champagne on arrival or free port parking for cruises departing from the UK.
If you prefer to chat to someone face-to-face then several specialists, such as Mundy Cruising, have a high-street office. But even online agencies provide a dedicated agent to advise and help with every step of the process.
Sarah Wikevand of specialists ROL Cruise describes herself and her colleagues as "personal travel shoppers".
"We provide the expertise to help customers find the right cruise for them," she says. "For example, we can offer guidance on the best cabin position to meet their needs, point out no-fly options and perhaps even suggest an alternative ship if we feel the customer may prefer a smaller, more intimate cruise. We also provide the option of using our tailor-made service, creating exclusive packages that can't be booked elsewhere."
James Cole of fellow specialists Cruise 118 stresses the importance of matching the cruise to the customer. "In our experience, putting the right person on the right ship is the most important factor when it comes to holiday enjoyment," he says. "If someone goes on the wrong ship for them, they may never cruise again."
And that, he adds, is an easy mistake to make: "We have customers who come in thinking they know what they want, but are pleasantly surprised and appreciative after an in-depth consultation with a Cruise 118 concierge who suggests a different cruise line."
James Hill from GoCruise adds another important point – that if something goes wrong with a cruise, the specialists' clients are not left high and dry.
"A cruise agent is an agent for the client, not the cruise line," he explains. "So if something is not up to expectation, you are not on your own in dealing with a big corporate complaints department."
And Hill has a simple answer to any suggestion that booking through an agent will cost extra. "Cruise agents not only have access to the best rates, they can help clients understand what any 'special offer' really means. For example, the cheapest fare upfront may not be the cheapest fare overall if there are multiple costs for excursions, drinks and speciality restaurants."
All these cruise experts truly know their territory, having clocked up thousands of sea miles. Clare Dudley of Ponders Travel has been on around 90 ships and can answer detailed questions on everything from tipping to tables for two, when to cruise and on which ship. And at Bolsover Cruise Club, the sales consultants have collectively spent almost 11,500 nights at sea. "No amount of online research can compare with the years of experience we have," says the company's Michael Wilson. "We also offer our exclusive
Bolsover Cruise Club Cashback plus other promotions, none of which is available to customers booking direct with cruise lines. So contrary to popular belief, booking with an agent can actually work out substantially cheaper than booking direct."
Still not convinced? Yet another advantage of taking the specialist route is that your holiday itinerary can be bespoke – which is ideal if you don't want to spend all your time on the ocean wave. As Cruise Direction's Paul Frost explains: "With more people looking for adventure and culture in their cruise holidays, a specialist is able to offer packages not available direct from cruise lines, whether it's adding a few nights pre or post-cruise, or a more extensive land holiday combined with a cruise."
This kind of service requires far more specialist knowledge than you'll find at the average high-street travel agent. After all, most shops are in business to sell all types of holiday, and the person you're speaking to may never have set foot on a cruise ship. Worse still, they may be tied to recommending certain lines, so you're not getting the full picture of what's available. Similarly, agents from individual cruise lines can only steer you towards their own brands.
Having said that, some of the big names – including Kuoni, Abercrombie & Kent and Trailfinders – are catching up fast, and now offer excellent cruise portfolios. Kuoni's Roxanne Howard says: "It's three years since we embraced the cruise craze, introducing a collection of some of the world's best cruise lines alongside our worldwide destination programme. Our cruise knowledge now sits alongside our destination expertise to create a bespoke stay-and-cruise programme, which is helping to attract new customers to the cruise experience."
The last word goes to Cruise Nation's Phil Evans, who suggests: "Booking through an expert rather than going it alone not only saves you time and effort but also means you're likely to get a much better deal. We search through hundreds of flight options to get the best possible price in real time, so that we can pass on these savings to our customers. We even add extra value with free stays so you can actually experience the destinations you are cruising from."
Here's our guide to some of the top specialists – along with some of their great deals for next year – and you can find others by visiting the Cruise Lines International Association UK & Ireland website (cruiseexperts.org).
WHO? CRUISE NATION
Cruise Nation prides itself on making cruising affordable for everyone, whether you're an established cruise passenger or a first-timer. The team creates "Smart Packages" across a range of exciting destinations to suit all schedules, budgets and interests. Customers can expect exclusive deals at unbeatable prices, including flights from regional airports and free hotel stays.
BOOK IT A 7-night round-trip Western Mediterranean cruise departing February 2, 2018 on MSC Cruises' newest ship, Meraviglia, with a two-night hotel stay in Genoa, from £629pp with flights. Ports of call include Civitavecchia (for Rome), Palermo, Malta, Barcelona and Marseille. See cruisenation.com.
WHO? IGLU
Iglu.com has been trading for 16 years and became the UK's largest independent cruise agent after acquiring Planet Cruise in 2013. With more than 8,000 cruises on its website, Iglu offers sailings to around 3,000 ports with over 40 cruise lines. The company has more than 100 in-house experts committed to finding the right holiday at the best value.
BOOK IT A 13-night Southern Caribbean cruise on Royal Caribbean's Navigator of the Seas, with a three-night Miami hotel stay, from £1,449pp. Departing January 2, 2018, it includes calls at Haiti, Curacao, Bonaire and Aruba. See iglucruise.com.
WHO? ROL CRUISE
The ROL experts have more than 700 years' combined travel-industry experience between them, and in addition to packages they offer tailor-made itineraries that can't be booked elsewhere. Customers benefit from a Cruise Miles loyalty programme to save money on future cruises, plus free parking and other perks. ROL ambassadors accompany passengers on selected cruises.
BOOK IT An 8-night Scottish Islands and Faroes round-trip cruise from Hull on CMV's MS Marco Polo, from £1,318pp (second passenger goes free). Departing July 19, 2018 and visiting Lerwick, Klaksvik, Torshavn, Faroe Islands, Kirkwall, Orkney Islands and Invergordon. See www.rolcruise.co.uk.
WHO? GOCRUISE
Working under the ABTA and ATOL bonding of the Fred Olsen Travel Group, GoCruise has over 50 cruise specialists who run and develop their own business. There are specialists in certain cruise lines, as well as river, expedition and luxury cruises. In addition to offering the best deals, the company places great importance on finding the cruise best suited to each customer.
BOOK IT A 10-night Caribbean round-tip sailing from Miami on Oceania Riviera, departing March 18, 2018, fares from £2,939 per person including flights. Calling at Nassau, Puerto Rico, St Maarten, Antigua, St Lucia and St Barts. See gocruise.co.uk.
WHO? PONDERS TRAVEL
After a long career in the industry, Clare Dudley established her own independent cruise and travel company. She is also Director of the trade body Leading Cruise Agents of the UK. Providing a very personal service, Ponders also offers unique escorted ocean and river trips, with Clare accompanying clients on the sailings.
BOOK IT Departing October 6, 2018, a hosted seven-night round-trip Star Clippers cruise from Cannes on the five-masted tall ship Royal Clipper, with ports of call in Italy and Corsica. Price from £1,699pp including flights. See ponderstravel.co.uk.
WHO? MUNDY CRUISING
The UK's first travel company to specialise in cruising, Mundy has sold more luxury cruises for more years than anyone else. Customers have a dedicated cruise consultant to assist at every stage of the booking, and consultants have personal experience of every cruise line sold.
BOOK IT Discover the unique nature of the Galapagos Islands on a land-cruise tour departing 22 April 2018, with three nights in Quito, three nights at the Mashpi Lodge in the Ecuadorian cloud forest and seven nights on Silversea's Silver Galapagos, from£9,995pp including flights, excursions, drinks and gratuities. See mundycruising.co.uk.
WHO? CRUISE DIRECTION
For the best of both worlds on sea and land, Cruise Direction offers a wide choice of cruises, many combined with extensive land tours for total immersion in the history and culture of your chosen destination. The company specialises in crafting holidays to meet individual needs, and staff members combine many years of travel experience with extensive cruise-line knowledge.
BOOK IT Journey from the imperial treasures of Beijing to exotic Singapore on a 17-night itinerary that includes a seven-night cruise on Sapphire Princess through Vietnam and Cambodia. Departing February 26, 2018, fares from £3,499 per person including flights. See cruisedirection.co.uk.
WHO? CRUISE118
Cruise Agent of the Year in World of Cruising's Wave Awards 2017, Cruise118 is one of the UK's largest cruise retailers. Every customer gets a dedicated Cruise Concierge to find the perfect cruise and provide expert guidance up to the time of travel and beyond.
BOOK IT A 7-night Norwegian fjords all-inclusive round-trip cruise aboard Celebrity Silhouette, departing from Southampton on April 30, 2018, with calls including Bergen and Alesund, from £1,249 per person for a balcony stateroom. See cruise118.com.
WHO? BOLSOVER CRUISE CLUB
Back in the early 1980s, Bolsover became the first travel agent to specialise in cruising. Recognised as the Top UK Agent for P&O Cruises in 1987, the company has retained the title for 30 consecutive years. Sales consultants all have first-hand knowledge of the cruise lines they sell.
BOOK IT A 17-night round-trip Italy, Croatia and Spain cruise on P&O's Aurora, departing Southampton on April 15, 2018, from £1,199 per person. Calling at Gibraltar, Cagliari, Dubrovnik, Sibenik, Venice, Taormina and Palma. See bolsovercruiseclub.com.
WHO? CRUISE.CO.UK
With over 30 years' experience, Cruise.co.uk has been voted World's Leading Cruise Travel Agent from 2009 to 2016. Customers are allocated a personal consultant from start to finish, and there is an extensive website featuring cruise news, detailed information on cruise lines and ships, photographs, passenger reviews and an online forum where seasoned cruisers and newbies can join discussions and swap advice on all things cruise-related.
BOOK IT A three-night mini-cruise on Cunard's Queen Victoria from £390 per person, departing May 2, 2018 from Southampton and calling at St Peter Port in Guernsey. See cruise.co.uk.
WHO? IMAGINE CRUISING
One of the leading cruise-and-stay holiday companies in the UK, and true experts in combining cruises with flights, hotels and tours all round the world, Imagine is backed by the Emirates Group and partnered with all the leading cruise lines. It also has a reputation for offering outstanding value for money.
BOOK IT A 13-night Queen Mary 2 transatlantic voyage, visiting New York, Philadelphia and Washington with a two-night night stay and river cruise at Niagara Falls, from £1,899pp (May to November 2018). See imaginecruising.co.uk.
WHO? THE LUXURY CRUISE COMPANY
Offering more than 80 years of cruise expertise to its VIP customers, the Luxury Cruise Company specialises in personalised itineraries aboard the world's finest ships. Part of the WEXAS travel group, the company has earned a high reputation for knowledge, experience and customer service.
BOOK IT A 14-night rail, hotel and cruise holiday with travel on the British Pullman and Orient Express from London to Venice, a three-night stay in Venice and an all-inclusive Olympia and Greece cruise on Regent Seven Seas' Seven Seas Voyager. Departing June 2, 2018, from £8,560pp including flights. See theluxurycruisecompany.com.
WHO? SOVEREIGN CRUISE CLUB
As Europe's largest luxury cruise agent, Sovereign Cruise Club aims to offer the finest cruises at the best fares. The company prides itself on outstanding customer care and exceptional ship and destination knowledge, and its extensive, user-friendly website displays a wide range of information on luxury cruise ships, destinations and the latest cruise industry news.
BOOK IT A 6-night cruise on Silversea's Silver Whisper, round-trip from Venice via Ravenna and Hvar (Croatia), departing August 12, 2018, from £2,109pp including business-class flights, transfers and a $250 on-board spend per suite. See sovereigncruise.co.uk.
WHO? BARRHEAD TRAVEL
One of the UK's top independent travel agents, Barrhead Travel has been selling holidays for 42 years. Providing impartial advice, the company offers many exclusive cruise deals that can't be booked elsewhere. New for summer 2018 are Norwegian Cruise Lines holidays with flights direct from Glasgow.
BOOK IT A 7-night western Mediterranean cruise on Norwegian Cruise Line's Norwegian Epic, round-trip from Barcelona via Naples, Civitavecchia, Livorno, Cannes and Palma Mallorca. Departing July 22, 2018, from £1,424pp including flights, transfers, an all-inclusive drinks package and tips. See barrheadtravel.co.uk.
WHO? SIX STAR CRUISES
This company enables luxury-lovers to push the boat out on the world's most upmarket cruise lines, including Azamara Club Cruises, Crystal, Regent Seven Seas and Hapag-Lloyd. In 2014 the company unveiled Finest Collection, a bespoke selection of cruise and land holidays. Customers are looked after by a personal cruise concierge who handles every aspect of the booking.
BOOK IT A 16-night Dubai and the Emirates fly-cruise on Azamara Club Cruises' Azamara Journey, with a passage through the Suez Canal and ports of call including Muscat, Luxor, Aqaba, Haifa and Limassol. Departing April 16, 2018, from£8,955pp including all drinks and butler service. See sixstarcruises.co.uk
THE WAVE AWARDS 2018
Vote for your favourite agent in the Wave Awards 2018 and you will be automatically entered into a free prize draw to win a cruise holiday in 2018. Voting is now open!