Search for your ideal Cruise
Why cruise on this ship?
Built to navigate the waterways of Russia, your traditional river cruise ship comprises four generously sized decks with plenty of space for relaxing, dining and enjoying the views.
find your perfect cruise
Dining
Your days begin with a buffet-style breakfast of hot and cold options, including some Russian specialities. Lunch (buffet starter) and three-course dinner menus feature a mix of international and locally inspired dishes with vegetables and simple salads, hearty stews and sweet desserts, served with charming hospitality by your friendly and professional English-speaking crew. Tables are set for four to eight in a comfortable and traditional setting at the ship's main restaurant located on the Upper Deck.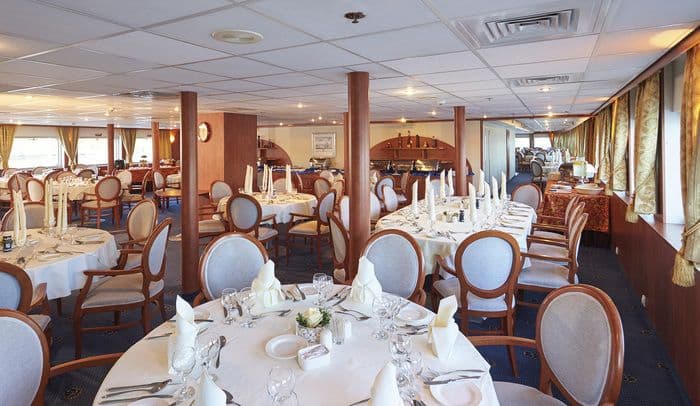 Restaurant
Savour a delicious array of international and local buffet breakfast, lunch and dinner in MS Rossia' on-board restaurant. With flexible seating and a menu of delicious, local dishes, you can look forward to an inspiring dining experience throughout your Nile river journey.
Features
Experience: Complimentary
Food type: Varies
Entertaining
With onboard games, dancing and nightly local entertainment, your Russia cruise will certainly be a memorable one. You'll also have the opportunity to attend lectures provided by the onboard guides, as well as Russian language and culture tutorials.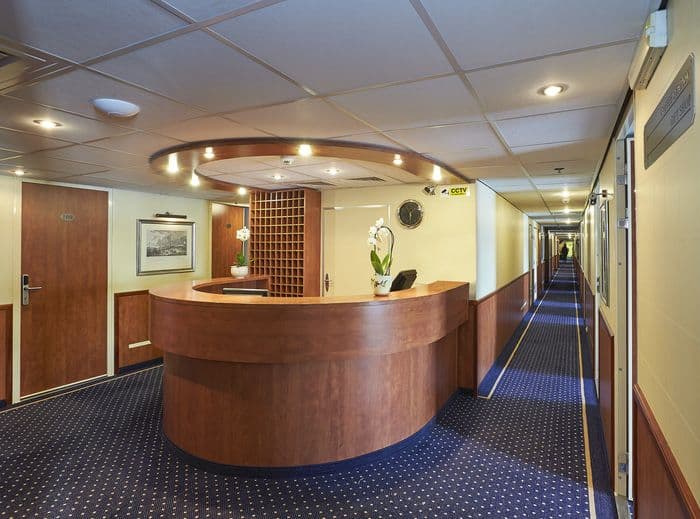 Reception
For all enquiries, concerns and questions during your Nile river cruise, MS Rossia' reception is the place. Available 24 hours a day and manned by a friendly and helpful crew, the reception is the place to go for help and advice during your holiday.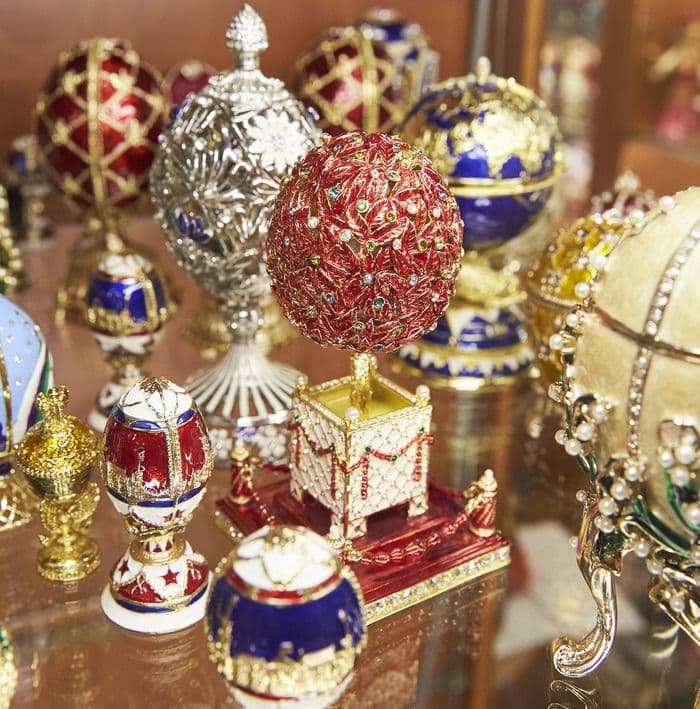 Souvenir shop
More information coming soon.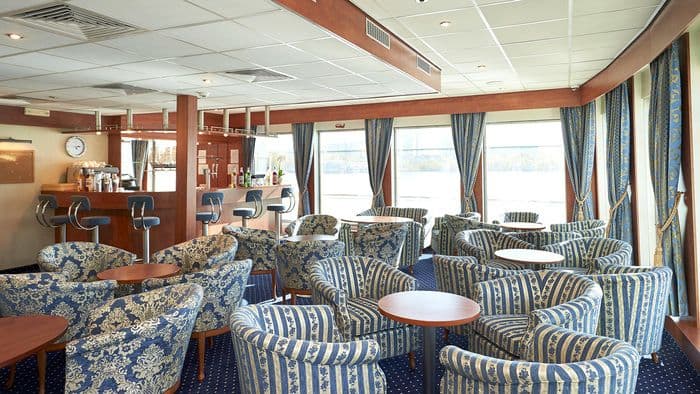 Emerald Waterways - President Bar 1.jpg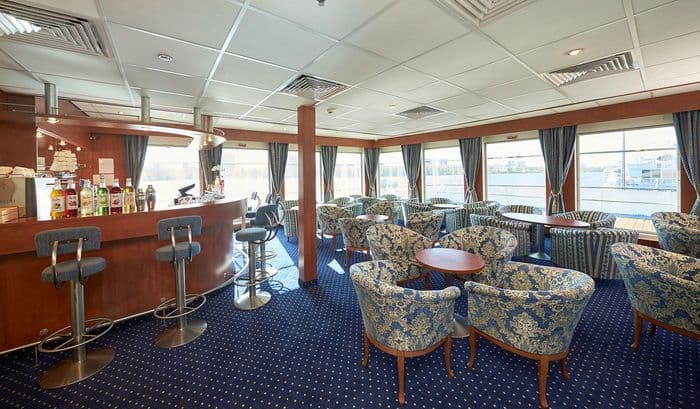 Emerald Waterways - President Bar.jpg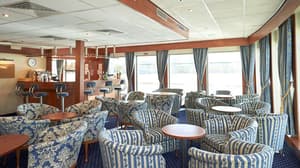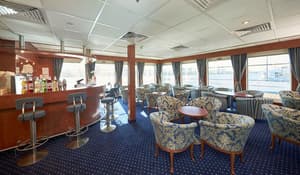 President Bar
More information coming soon.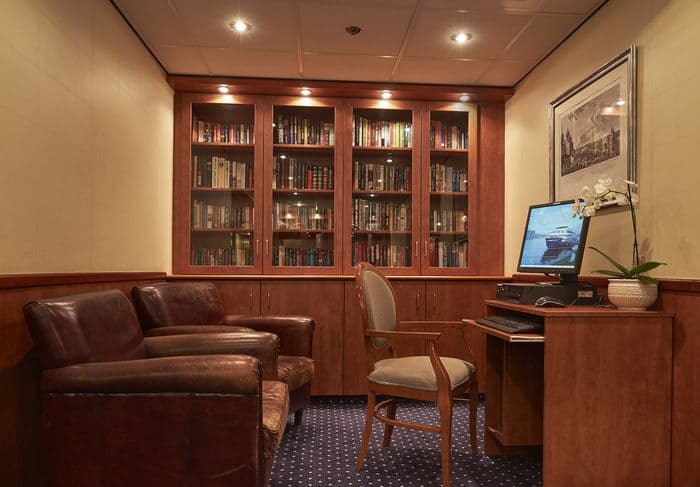 Reading Room
More information coming soon.
Enrichment
On board activities such as: a lecture on Russian history, tea-tasting, cooking classes & language classes Excursions
Enjoy a tour of Russia's most iconic places including Red Square and St Basil's Cathedral.
Explore St Petersburg including Peter and Paul Fortress, Peterhof Park and the Hermitage Museum.
Health and fitness
You'll become quickly immersed in holiday paradise as you relax on the ship's Sun Deck, watching the stunning landscapes and quaint villages pass by. Step inside and enjoy the onboard bars and comfortable lounge areas, which offer an excellent selection of drinks and snacks, as well as impeccable views of the world outside. In addition, our ship's attentive staff will be on hand and happy to assist you throughout your journey.
Kids and teens
There are no dedicated kids/teens facilities onboard MS Rossia.
Accommodation
All cabins are air-conditioned and offer either two single beds or a queen-size bed as well as a private bathroom with a bathtub and hairdryer. Further amenities include an LCD television, minibar and two life jackets for your safety.
Panorama Balcony Suite
Measuring approximatly 16.5 square meters (178 feet) on the Upper deck, features panoramic windows to enjoy the spectacular scenery plus two glazed French doors that open to a private balcony where you can sit and enjoy a drink.
Superior Balcony Suite
Measuring approximately 16.3 square metres (175 square feet) on the Boat Deck, offer additional living space, plus an additional window and fully glazed French doors that open on to a private balcony with a table and two chairs.
Superior Suite
Superior Suite, measuring approximately 16.3 square metres (175 square feet) on the Upper Deck, offers additional living space and 2 panoramic windows.
Balcony Cabins
Measuring approximately 14.6 square metres (157 square feet) on the Boat and Upper Decks, feature fully glazed French doors that open on to a private balcony with a table and two chairs.
Comfort Cabins
Measuring approximately 12.4 square metres (133 square feet) on the Main Deck, come with a fixed window.
Deck plans

Sun Deck

Boat Deck
Tsar Bar

Superior Balcony Suite

Balcony Cabin

Upper Deck

Main Deck
Medical Centre

Library

Reception

Comfort Cabin

Coffee Bar