Search for your ideal Cruise
Why cruise on this ship?
Officially christened in 2003 by Her Dutch Royal Highness, Princess Margriet of the Netherlands, the Oosterdam is the second in Holland America Line's series of Vista-class ships.
find your perfect cruise
Oosterdam Customer Reviews
By Theo on 24/03/2022
Great service and the food is decent quality. In my opinion the ship needs some modernising.
Dining
Holland America Line invites you to dine "As You Wish". To savour Italian cuisine one night and a perfectly grilled porterhouse steak the next. To take your place in the Dining Room at a specific seating time or be spontaneous, following your desires. Onboard, there are restaurants to suit every mood, along with the flexibility to choose the dining style you prefer.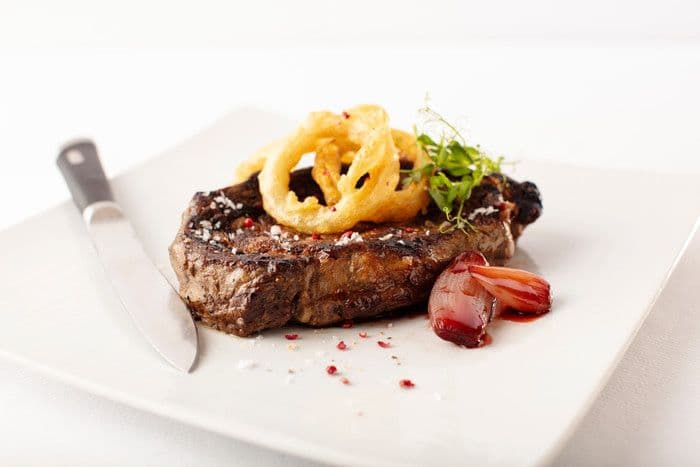 Pinnacle Grill
Reserve a table in the intimate Pinnacle Grill for lunch or dinner and celebrate the day's adventures with cuisine inspired by the bounty of America's Pacific Northwest. In this elegantly appointed room, service is warm and engaging, and a meal is an event. The menu focuses on premium ingredients expertly prepared—from wild-caught king salmon from Alaska to sustainably raised beef from Washington State's Double R Ranch. And, every evening in this venue offers a chance for you to experience the signature recipes of Culinary Council Chef David Burke. Complementing your perfectly prepared meals are boutique wines from the Pacific Northwest and other celebrated vineyards from around the world.
*Meals at Pinnacle Grill are half price for kids 12 years old or under, or free when they order from the kids' menu.
Features
Experience: Cover
Food type: Surf_Turf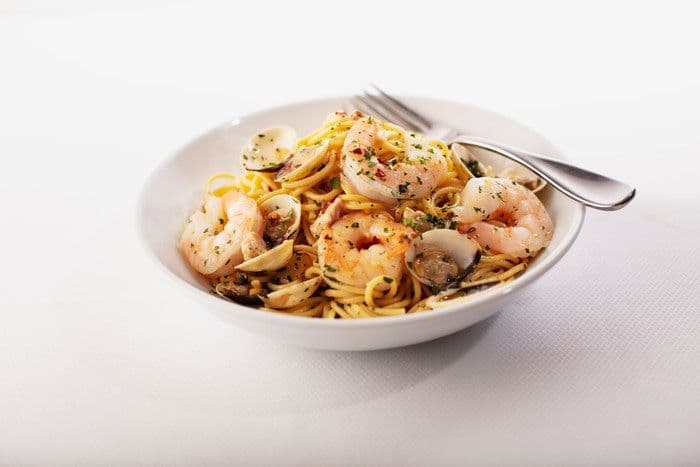 Canaletto
In Italy, there's nothing more important than coming together to celebrate the joy of great food. This is the inspiration for our onboard Italian restaurant, Canaletto. Enjoy amazing Italian classics like braised chicken cacciatore al forno, branzino ai ferri or garlic shrimp ravioli. And for dessert: tiramisù, cannoli alla Siciliana, gelato, and more. Including pasta made fresh daily. Buon Appetito!
Features
Experience: Cover
Food type: Italian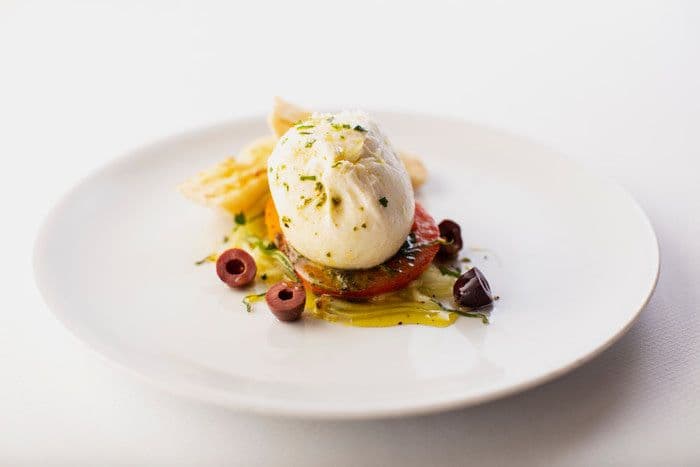 The Dining Room
For an elegant breakfast, leisurely lunch or unforgettable multi-course dinner, The Dining Room is your destination. Behind the scenes, our Culinary Council,® an elite team of seven world-renowned chefs, and our talented onboard executive chefs have worked to bring each dish to perfection. For dinner, choose from classics such as Boneless Lamb Loin en Croute, Rosemary Roasted Chicken, as well as regionally inspired cuisine and artfully prepared vegetarian dishes. Enrich your journey with an extensive selection of wines, carefully selected by our Wine Curator, world-renowned wine critic James Suckling.

Features
Experience: Complimentary
Food type: Fine

Lido Market
Explore a world of intriguing culinary possibilities in the Lido Market. Steps from the Lido pool, this modern marketplace includes a curated selection of delicious options that you can grab on the go or have made to order: Breadboard, with freshly baked breads and pastries; Wild Harvest, offering a bountiful selection of hearty salads; Homestead, serving up comfort classics; Distant Lands, featuring global cuisine; Sweet Spot, for ice cream creations and desserts; Roasting Pan, hand-carved meats, fish and other hearty entrees; Perk, freshly brewed beverages and chilled juices; Quench, premium coffee, beer, wine, and soda available for purchase; Rise, savory quiches, croissants and sandwiches, and more.
Features
Experience: Cover
Food type: Varies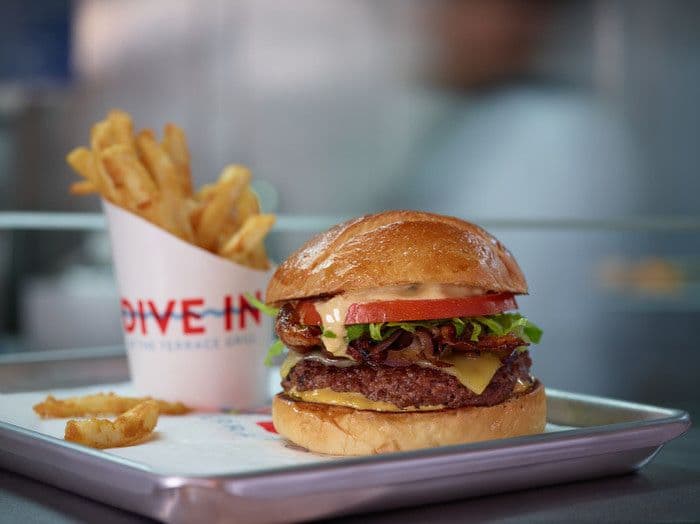 Dive-In
Dive-In offers a variety of casual culinary classics, using the highest quality ingredients. Enjoy a burger, grilled to perfection and served on a toasted brioche with our own trade-marked secret sauce. Savor a succulent Nathan's Famous gourmet hot dog with golden French fries. Or choose a grilled chicken breast sandwich or juicy portabella mushroom stack. Dive-In is the perfect spot to dine poolside on the best burgers at sea.
Features
Experience: Cover
Food type: Buffet

Explorations Café
At Explorations Café, presented by The New York Times, relax in a comfortable, coffee house environment where you can browse through one of the most extensive libraries at sea, view a wide array of audio and video programming, or simply read the morning paper. Guests can also enjoy fresh pastries and their favorite espresso drink.
Features
Experience: Cover
Food type: Cafe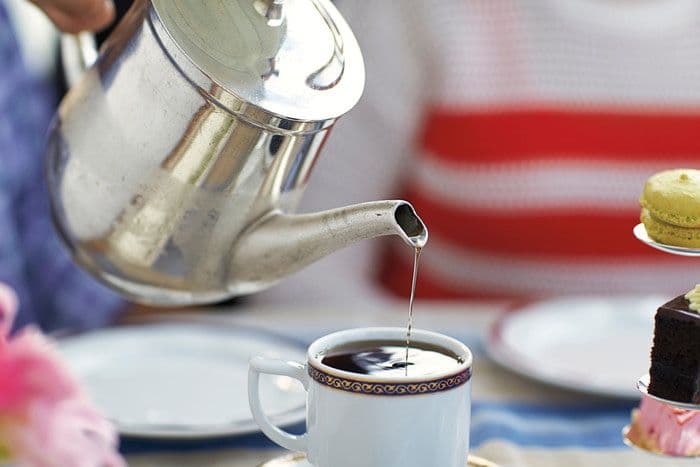 24-Hour In-Room Dining
Sleep in and have breakfast delivered. Enjoy an early dinner on your verandah before an evening excursion. Order a salad, sandwich or entrée any time. In-Room Dining is only a phone call away. All selections are included in your cruise fare unless otherwise noted on the in-room menu.
Features
Experience: Complimentary
Food type: Room
Entertaining
The shake of a martini, the hum of conversation with new friends – Holland America Line offers a wide selection of onboard lounges and gathering places. Sip a cool saketini garnished with a fresh cucumber slice. Sample a 40-year-old Scotch whisky; celebrate with fine French Champagne. Taste the world as you raise your glass to it!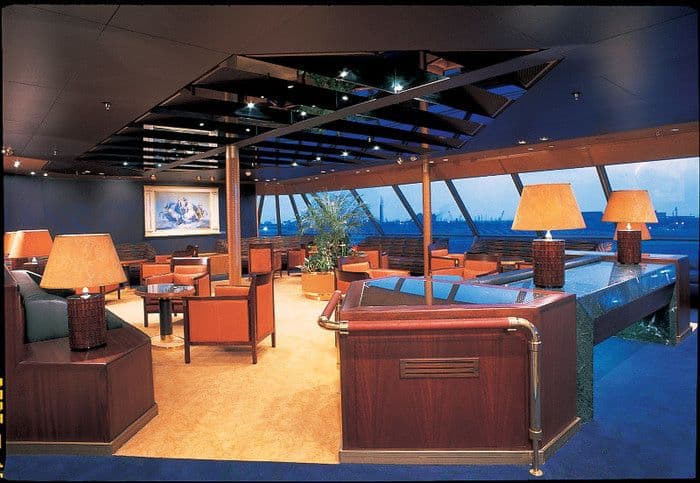 Ocean Bar
Enjoy live music in this popular bar perfect for pre-dinner cocktails.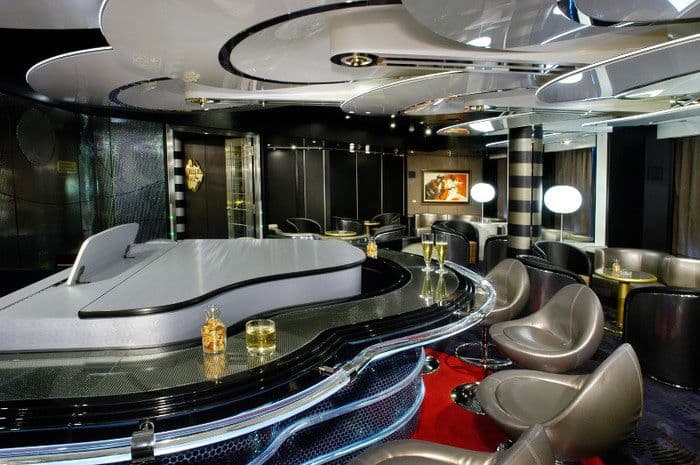 Piano Bar
Holland America Line offers you a wide selection of lounges on board. In the Piano Bar, gather around and sing along as our pianist plays your favorites.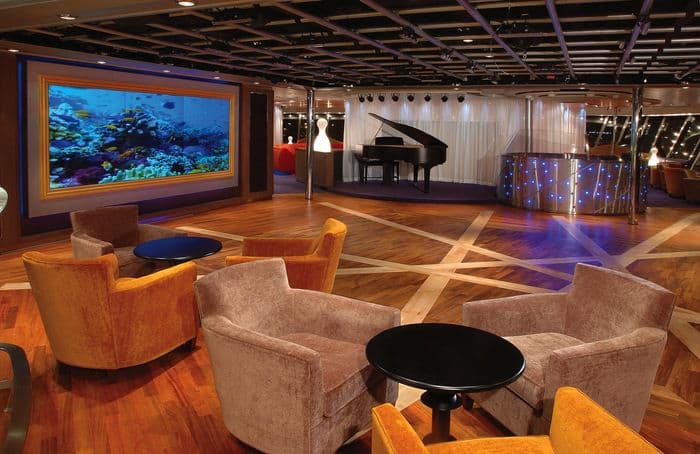 Holland America Line Vista-Class Interior Crow's Nest 1.jpg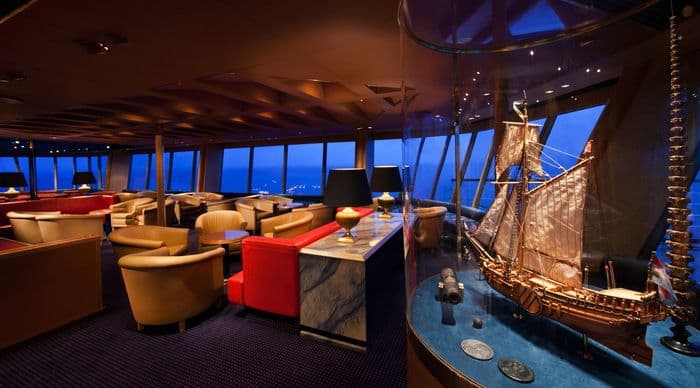 Holland America Line Vista-Class Interior Crow's Nest 2.jpg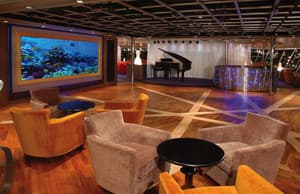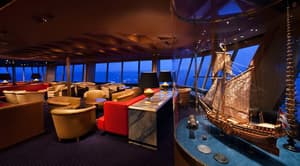 Crow's Nest
Holland America Line offers you a wide selection of lounges onboard. The panoramic view takes center stage in The Crow's Nest at the top of the ship, where you can relax just about any time of day and enjoy your favorite drink.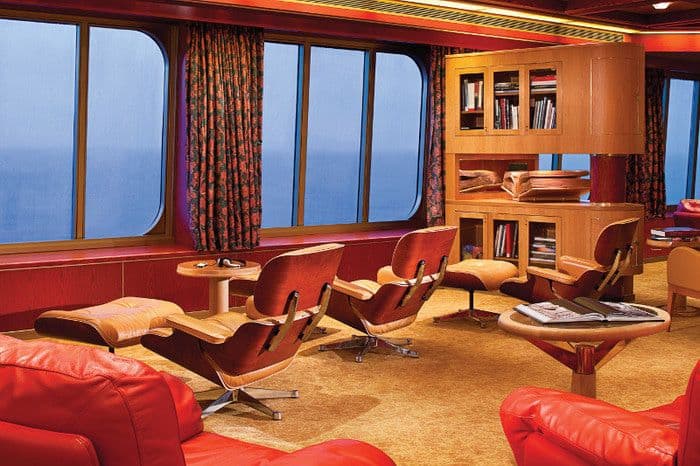 Explorer's Lounge
The Explorer's Lounge is an elegant and refined space to enjoy a glass of wine, a cocktail, or your favorite liqueur.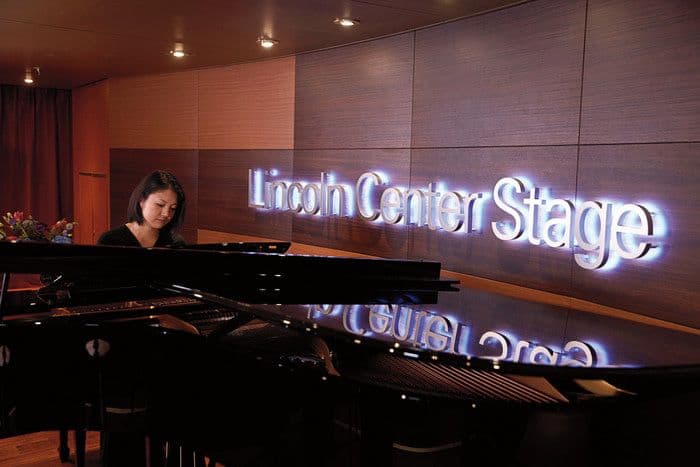 Lincoln Center Stage
In an exclusive partnership with the world's leading center for the performing arts, we proudly present Lincoln Center Stage, showcasing outstanding musicians performing multiple programs of chamber music most evenings, as well as afternoon recitals during leisurely days at sea.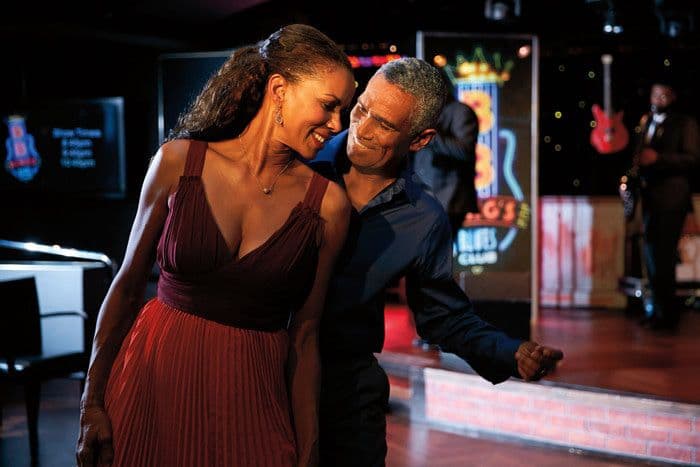 B.B. King's Blues Club
Direct from Beale Street, B.B. King's All Stars bring the best of Memphis music to sea. From funky and fast to soulful and smooth, enjoy dancing and try specialty cocktails like the Lucille and Rock Me Baby.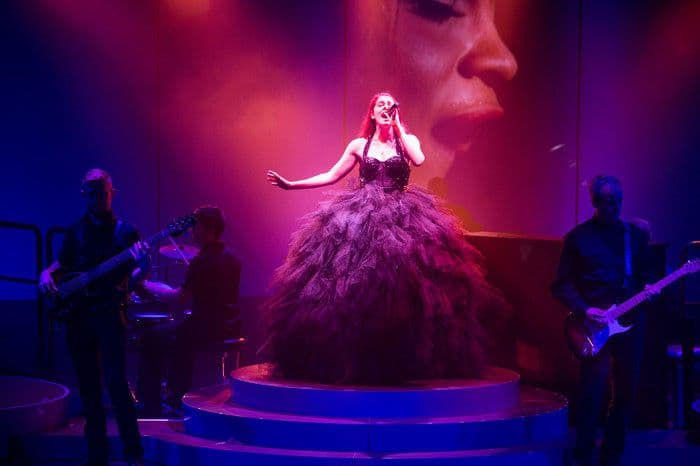 Billboard Onboard
Fifty years of chart-topping hits rock the house as two pianists play music that you know and love. It's all part of Billboard Onboard, an interactive experience made possible by a partnership with Billboard, the leading global destination for charts, news, trends and innovation in music.

World Stage
Showcasing music, song, dance, comedy and more, the World Stage presents a myriad of performances and presentations to entertain and inform throughout your voyage.

Casino Action
Your Holland America Line ship's Casino offers a wide array of gaming options. Whether you prefer slot machines or want to try your hand at blackjack or poker, our dealers and staff are available to provide complimentary instruction — and we offer many engaging tournament options. The Casino is only open at sea.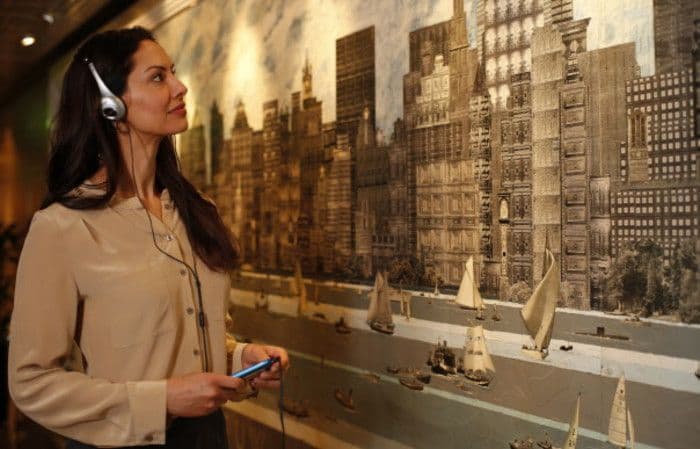 Art Tours
Holland America Line is known for the extensive art collections onboard each of its ships. Now, fine art goes high tech. The line invites you to enjoy the self-guided walking tour for each ship which highlights the art onboard an eclectic collection that is valued at tens of millions of dollars.
Narrated by well-known radio hosts Paul Lasley and Elizabeth Harryman, the 30-40 minute tours include walking directions, interviews with artists, background music and thumbnails of some of the artwork. Download the ship-specific art tour onto your personal iPod, MP3 or portable media player before you embark on your Holland America Line cruise. Pre-loaded art tours are also available on board.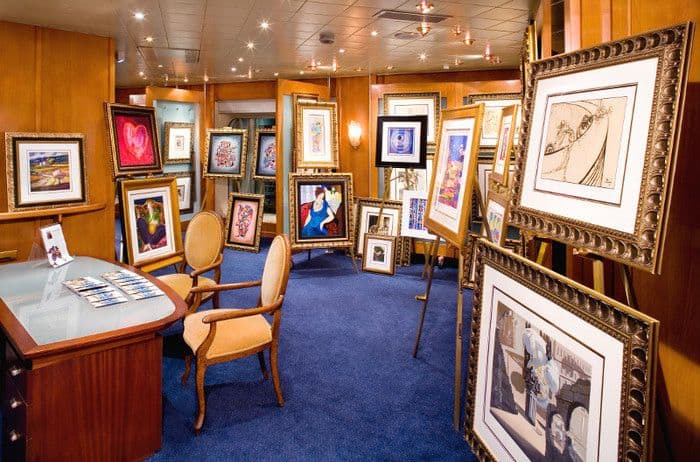 Art Gallery
As a guest onboard Holland America Line, you are invited to indulge your inner art connoisseur by immersing yourself in the ship's exclusive onboard gallery and fine art experience. Through exciting live auctions, dazzling gallery exhibitions, enriching educational programs and intimate champagne-sipping enthusiast events, you are destined for a memorable artistic encounter that will ignite your passion for fine art.
Representatives from Park West Gallery bring their expertise to Holland America Line and afford the art novice to seasoned aficionado access to an extensive array of paintings, prints, drawings, watercolours, mixed-media, sports memorabilia and animation art. Park West engages guests in a way that is sure to surprise and delight every level of collector.
Vibrant works of art by world-renowned contemporary artist Peter Max, quiet cottage scenes by Thomas Kinkade and collectable sports memorabilia from favourite athletes are but glimpses of the broad range of exquisite items offered by Park West Gallery to guests on board Holland America Line. Be sure to visit the gallery on embarkation day to pre-register for the art activities and ensure a space in one of the educational programs and champagne events. Gallery event guests also have the opportunity to take home a complimentary gift of art and enter raffle drawings for special art prizes.
Founded in 1969, Park West Gallery has brought fine works of art to more than 1.3 million clients worldwide through events at sea, at its gallery locations in Michigan and Florida, and by select auctions in major metropolitan areas. Every purchase from Park West Gallery comes with a certificate of authenticity, assuring that each is subjected to the highest level of artistic and critical scrutiny. The gallery also offers convenient shipping and framing services so you may easily enjoy your new work of art at home.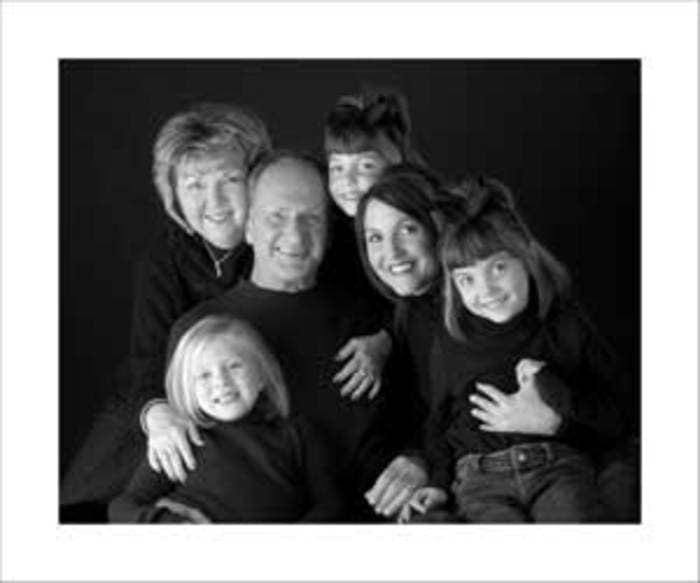 Photo Gallery
It all begins with a great photo taken at embarkation -- the first of many photo opportunities. Your onboard photographers, called "Image Creators" will be with you throughout the cruise, ready to capture that special moment at the Bon Voyage Party, Formal Night, Scenic Cruising and more.
The Photo Gallery on board offers print and digital photos, photo packages and DVDs of your cruise itinerary and voyage. Be sure to take home memories of your voyage that will last a lifetime.
Black Label Photography
Whether the look he captures on film is thoughtful, irreverent or joyous, Joe Craig believes a successful photograph reveals the soul of its subject. He has spent his life perfecting his craft and teaching it to others. See what his approach can show you.
Joe Craig Black Label creates images that blend innocence and sophistication. It's a great opportunity for you and your friends, family or special someone to capture the memory of your voyage in interpretive photography.
All Black Label artists on board are personally trained by Joe, and studio sessions are complimentary, with no obligation to buy and no sitting fee.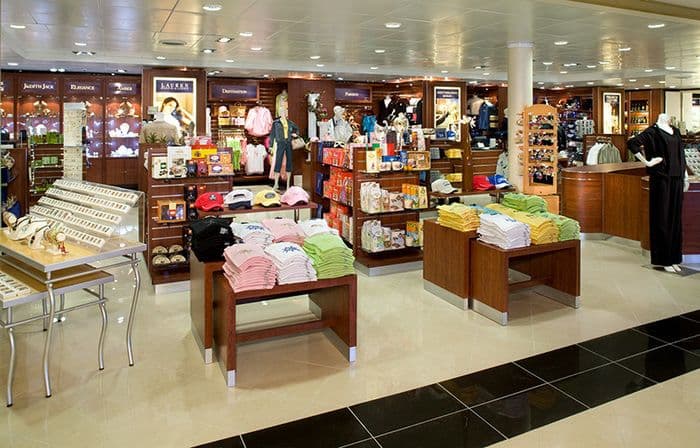 Holland America Line R-Class Signature Shop.jpg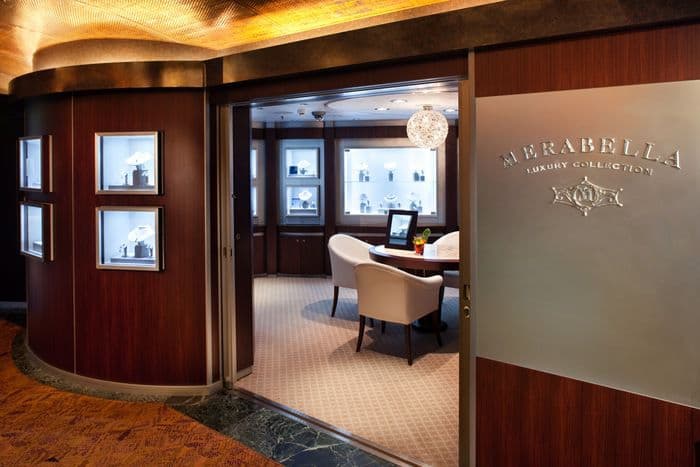 Holland America Line Vista-Class Interior Merabella.jpg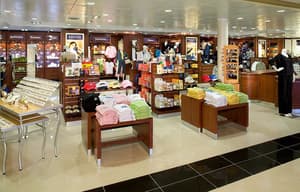 The Signature Shops
Discover a world-class shopping experience only steps away. The Signature Shops onboard offer a great selection of fine jewellery, watches, fragrances, premium liquor, exclusive Holland America Line souvenirs and more all at tax and duty free savings. You'll find many famous brands with designer names specially selected with you in mind. Knowledgeable specialists will gladly answer all your questions and are dedicated to providing you with excellent service, helping to make your cruise vacation, relaxing and enjoyable.
Enrichment
Boasting an expansive range of enrichment facilities and opportunity, Holland America Line's ships are bound to offer something you'll want to know more about. Why not have a go at the Digital Workshop powered by Windows and learn how to enhance your holiday picture or how to easily share them.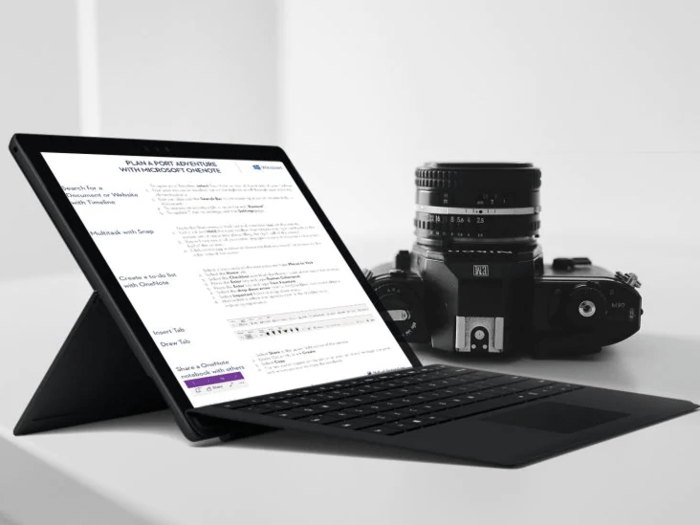 Microsoft Studio
Learn how technology can make your voyage more meaningful and memorable with our complimentary small-group courses at the new Microsoft Studio. Designed for all abilities using the latest Surface Laptop 2 devices, our Microsoft-trained hosts will show you everything from creating photo albums and movies to using 3D effects and staying safe online. Drop in during scheduled times for courses or join our Creative Studio Time every day to work on your projects.
Learn New Skills
Days at sea are the perfect time to explore new skills. Learn how to design postcards with 3D effects, create incredible videos, paint a landscape with a digital pen, build a trip journal and organize your life, photos and files online.
Available Classes
Choose from an array of travel-centric workshops offered multiple times and days throughout your cruise or stop in during our Creative Studio Time to work on all the content you've created and make it into something special.
Take It Home With You
Take digital course handouts with you and continue your cruise experience on your home device. They're sure to come in handy when you use all the newfound skills you learned in the Microsoft Studio!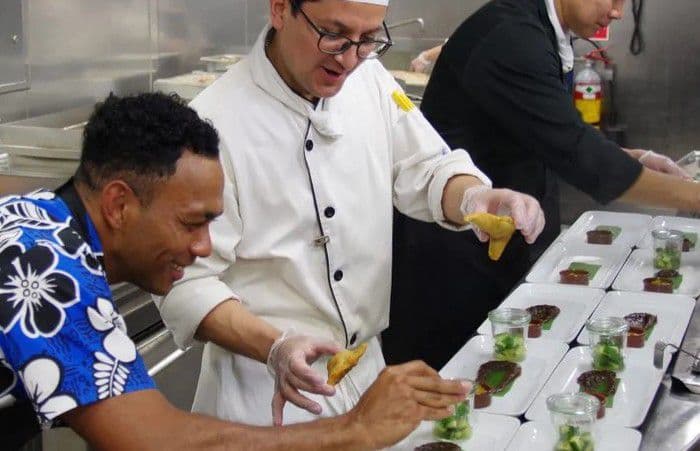 Port To Table
Each voyage brings a guest chef on board to guide you through the culinary traditions of your destinations. Try local flavors at a food & wine tasting, add a new recipe to your repertoire at a live cooking demonstration or indulge your senses at a fine dining event.
For those looking to continue their epicurean immersion on shore, guest chefs lead select shore excursions*, exploring local cuisines while sharing their gastronomic expertise in the field.
Explore On Board
Savor the region through cooking demonstrations and tastings on board. Learn to make Malaysian roti with curried chicken. Discover which wines pair well with coconut. Enjoy a lavish feast featuring the cuisine of Western Australia.
Explore On Shore
Take a culinary tour with the guidance of a chef's palate. Shop for French pastries in one of Tahiti's open-air markets. Scour the Thai countryside for the perfect pad Thai. Compare world-class rieslings at a Tasmanian winery.
*Shore excursions and fine dining events require an additional cost.
Features
Local Experience
Cookery
Wine Experience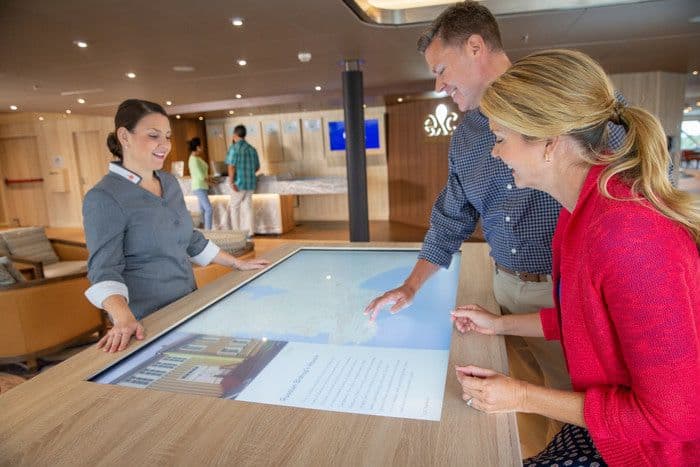 Explorations Central
Explorations Central™ (EXC®), Holland America Line's exclusive destination programming, is designed to deepen your understanding of the places you visit. Its indispensable travel resources and opportunities to engage with experts and local insiders, make exploring each port of call more vivid and meaningful. Enjoy the programs listed below and visit our Explorations Central discovery center on board.
EXC Talks
Get an insider's perspective at these informative onboard talks. In select regions, EXC Talks feature multimedia presentations that bring each destination to life with captivating storytelling and expert commentary.
EXC Culture
Start your immersion in a destination's culture and history before you even step on shore, with help from local experts, artists and performers.
EXC Port To Table
Food is the gateway to understanding a culture. Delve into each region's culinary traditions through onboard cooking demonstrations, and food and wine tastings (fleetwide Jan. 1, 2020).
EXC Photography
Learn to capture your most memorable travel moments with expert photography instruction and unique opportunities to use your newfound skills in port.
Unique Shore Excursions
Choose from our award-winning shore excursions and immerse yourself in authentic, engaging travel experiences—easily, comfortably and conveniently.
Features
Excursions
Cookery
Lectures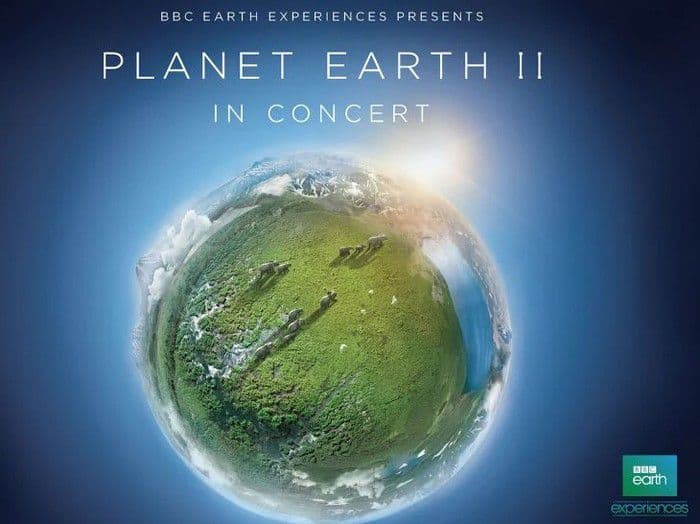 HAL - BBC Earth Experiences 2.jpg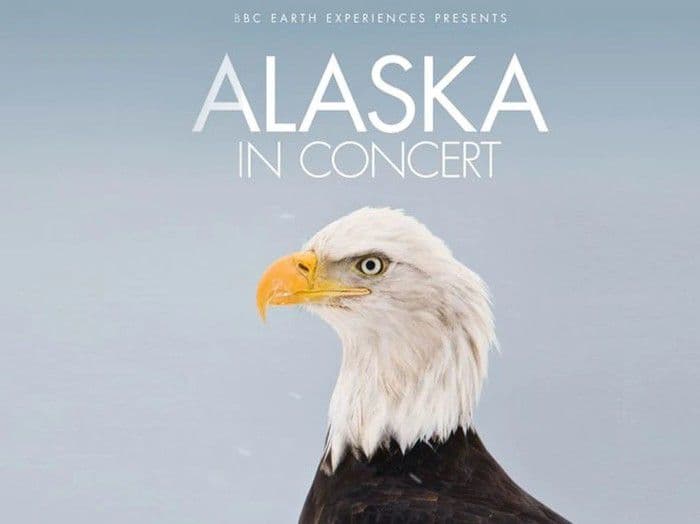 HAL - BBC Earth Experiences 1.jpg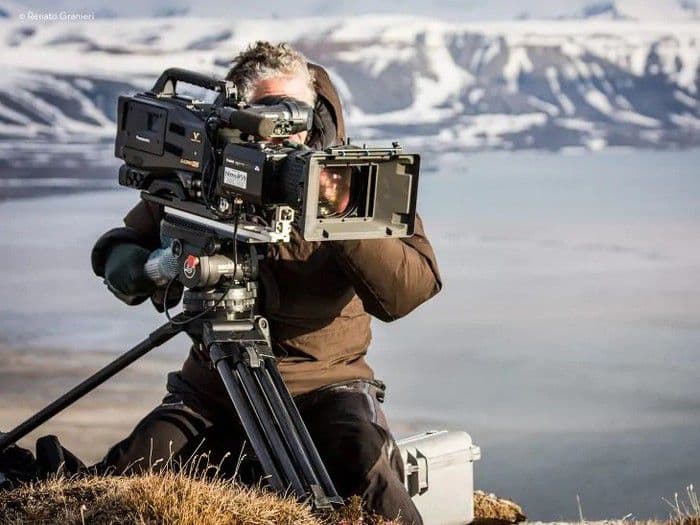 HAL - BBC Earth Experiences.jpg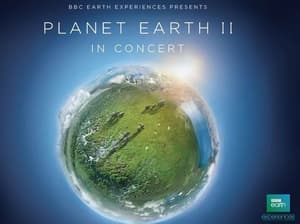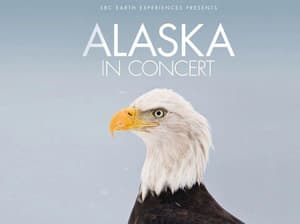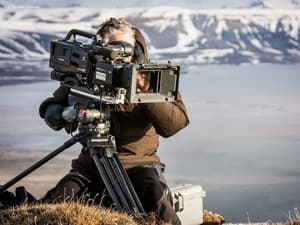 BBC Earth Experiences
We have partnered with BBC Earth to bring you unforgettable new ways to experience the world's natural wonders. Through the innovative and breathtaking programming, guests will be taken closer to the ocean and the natural world through groundbreaking concerts and films.
Planet Earth II In Concert
Experience sensational footage from the natural world and get closer to the animals, landscapes and wildlife dramas on our planet than ever before. With a stunning score by award winning musicians Hans Zimmer, Jacob Shea and Jasha Klebe.
Alaska In Concert
Celebrate Alaska, one of the last great wildernesses. With footage from the TV series, Wild Alaska, audiences will enjoy the Alaskan seasons and will see this place is as unforgiving as it is beautiful. Music by world leading composer Timo Baker.
Inside Earth
Inside Earth is a series of films that provide insight into how the BBC's extraordinary content is captured. Each episode includes stories from different television series and locations.
Blue Planet II: Underwater Adventure
A 25 minute film experience based on BBC Earth's multi-award winning Blue Planet II television series. This film will take you on a breath-taking submarine journey of our vast oceans.
BBC Earth Experiences is brought to you by BBC Studios and licensed by Holland America Line
The BBC is a trademark of the British Broadcasting Corporation and is used under license. BBC logo © 1996
Health and fitness
Whether you want to workout in the Fitness Centre, learn yoga, pamper yourself with a massage and spa treatment, or enjoy a game of basketball, there's a perfect onboard activity for everyone.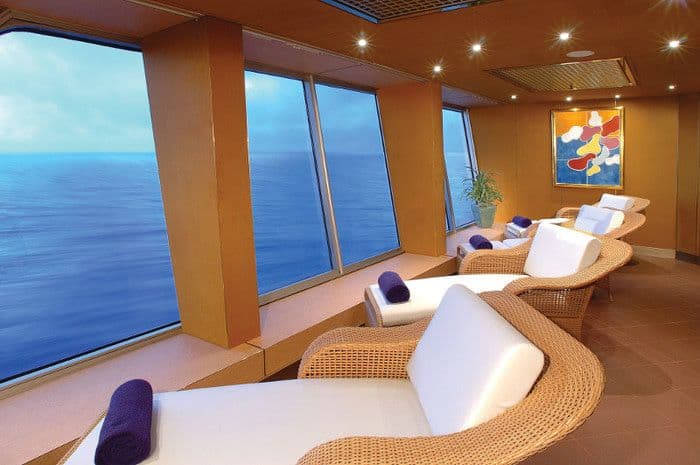 Holland America Line R-Class Relaxation Room.jpg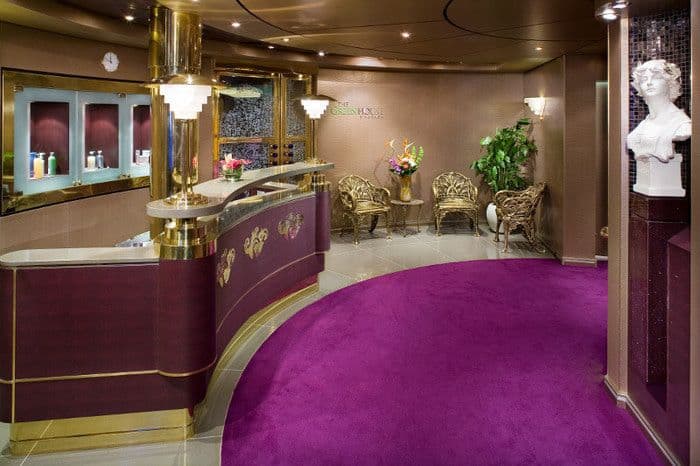 Holland America Line R-Class Spa.jpg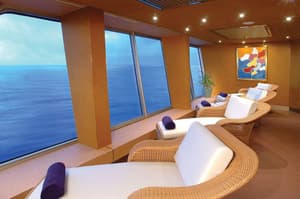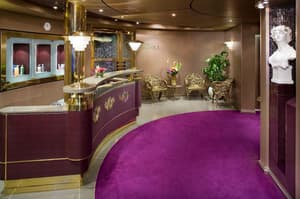 Greenhouse Spa & Salon
Refresh, Relax and Rejuvenate
During a leisurely day at sea, few places help you refresh, relax and rejuvenate like the Greenhouse Spa & Salon®. This heavenly retreat nurtures every aspect of your well-being with renowned spa rituals and healing touches. In the spa, pamper your skin with facial treatments featuring premium, naturally sourced ingredients. Nurture your body, too, with massage treatments employing time-honored, hands-on massage techniques gleaned from around the world.
Signature Service
Prepare for wonderful pampering as you enjoy a select combination of rejuvenating spa treatments from the Greenhouse Spa & Salon®, along with other healthy amenities.
Hair & Nail Services
Open your mind to the creativity of our international stylists and leave the salon today with a hairstyle that will put a bounce in your step and your locks!
Treatment Rooms
Relaxing treatment rooms offer breathtaking views where guests can enjoy exotic skin, body, and hair treatments ranging from hot stone massages and pedicures to hair styling and facials.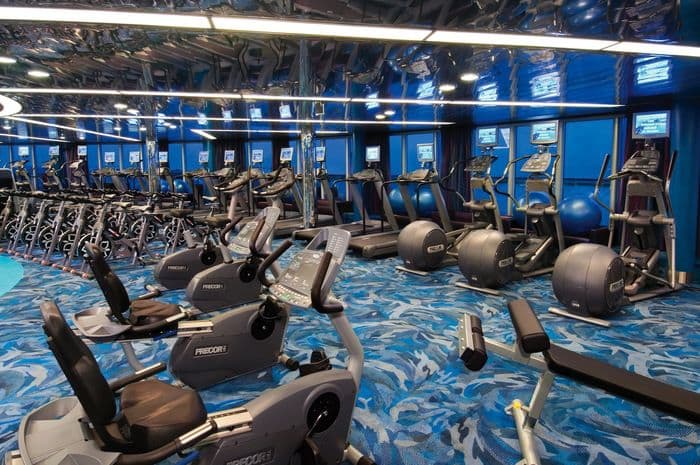 Holland America Line R-Class Interior Gym 3.jpg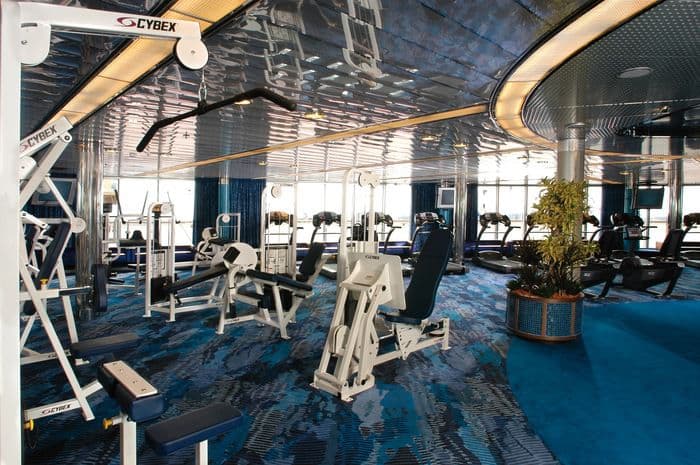 Holland America Line Vista-Class Interior Gym 2.jpg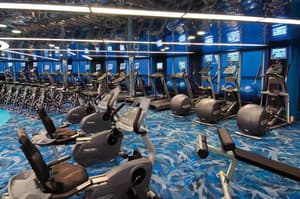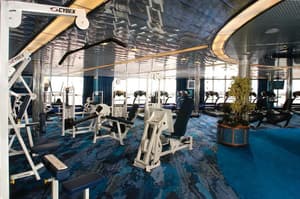 Fitness Centre & Onboard Recreations
Holland America Line makes it easy for you to stay fit and trim while on your journey with fully equipped fitness centres (minimum age for guests using the fitness centre is 16 years old) and sports courts. Fitness centres aboard each ship include exercise and weight training equipment, and sports courts may include tennis, volleyball or basketball. Their broad, generously proportioned teak decks are perfect for walkers and joggers, and when you are finished exercising, cool off in one of the pools. To maintain or achieve optimum health, work with one of the qualified personal trainers or take one of the fitness classes lead by knowledgeable instructors.
Fitness classes may include:
• Pathway to Yoga: Yoga is an ancient Hindu practice that offers a pathway to enlightenment through specific postures and breathing techniques. They offer a variety of Yoga styles in classes for students of all levels.
• Mat Pilates: Developed in the 1920s by the legendary personal trainer Joseph Pilates, the Pilates method is an exercise system that combines posture and controlled moves. This class is mat based and appropriate for students of all levels.
• Cardio Ki-Bo Circuit Training: A great combination of Chi-releasing moves including boxercise, kickboxing and aerobic conditioning. They place emphasis on technique and help push you to your cardiovascular limit.
• Aquarobics: This program features a low-impact water workout. You will effortlessly strengthen tone and energise mind and body.
• Pilates Reformer: The Pilates method is an exercise system focused on improving flexibility and strength for the total body without building bulk. The Pilates method is not just exercise; it is a series of controlled movements engaging your body and mind, performed on specifically designed exercise apparatus and supervised by trained fitness directors.
There is also a Sports Court up on Deck 11, designed for both Volleyball and Basketball.
Features
Gym
Exercise Class
Sports Court
Lido & Sea View Pool
The Sea View Pool aft of deck 9 is the ship's open air pool featuring two whirlpools and served by the Sea View Bar and Slice the pizzeria.
The pool itself has a shallow area around the edge of it for sitting in to cool down. This pool is designated for adults only.
The Lido Pool is also located midship on deck 9. It has 3 hot tubs and is protected by a retractable glass dome cover during inclement weather. It is served by the Lido Bar and Trident Grill for light meals and has a bandstand for live entertainment.
Kids and teens
Oosterdam features our new youth and family game room, High Score!, as well as additional kids' programming.

Accommodation
With refined amenities and Holland America Line signature Mariner's Dream bed gracing each elegant stateroom, the ship offers six grades of staterooms. Most are ocean-facing, many featuring teak-lined verandas for dining alfresco or private sunbathing.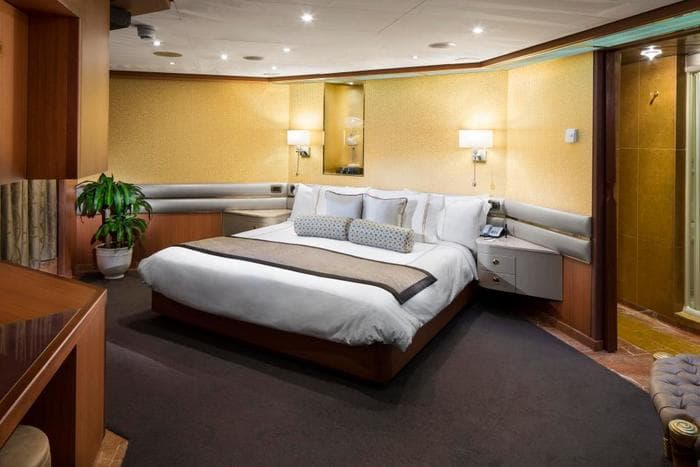 Pinnacle Suite
Generously proportioned and filled with light, these elegant suites include a living room, dining room, pantry with microwave and refrigerator, and floor-to-ceiling windows overlooking a private verandah with whirlpool. The bedroom features a king-size bed—our Signature Mariner's Dream™ bed with plush Euro-Top mattresses, plus a separate dressing room and the bath includes an oversize whirlpool bath and shower as well as an additional shower stall. There's also a sofa bed, suitable for two people, and a guest toilet. Amenities include a private stereo system, use of the exclusive Neptune Lounge, private concierge and an array of complimentary services. The configuration of staterooms may vary from the images shown.

Features
Double
Sofa Bed
Shower
Whirlpool Bath
Suite Benefits
Wi-Fi (Additional Cost)
Safe
Hair Dryer
Room Service Available
Telephone
Desk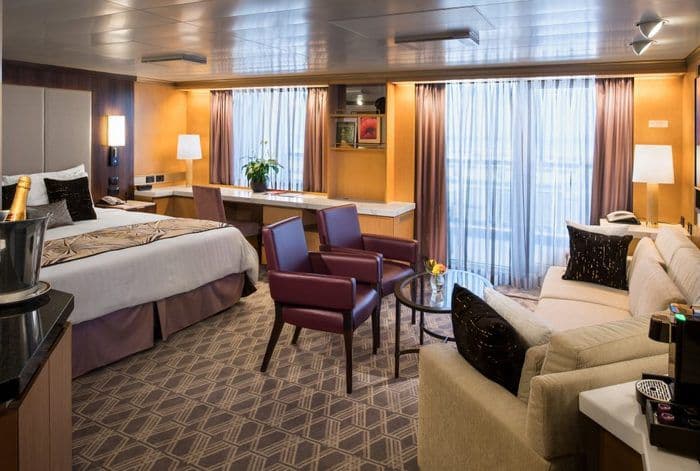 Neptune Suite
With floor-to-ceiling windows overlooking a private verandah, these spacious suites are flooded with light. They feature a large sitting area and two lower beds convertible to one king-size bed—our signature Mariner's Dream™ bed with plush Euro-Top mattresses plus a separate dressing room. There's also a sofa bed, suitable for two people. The bathroom comes with a dual-sink vanity, full-size whirlpool bath and shower, plus additional shower stall. Amenities include use of the exclusive Neptune Lounge, a private concierge and an array of complimentary services. The configuration of staterooms may vary from the images shown.

Features
King or Twin Configuration
Shower
Whirlpool Bath
TV
Safe
Hair Dryer
Room Service Available
Telephone
Desk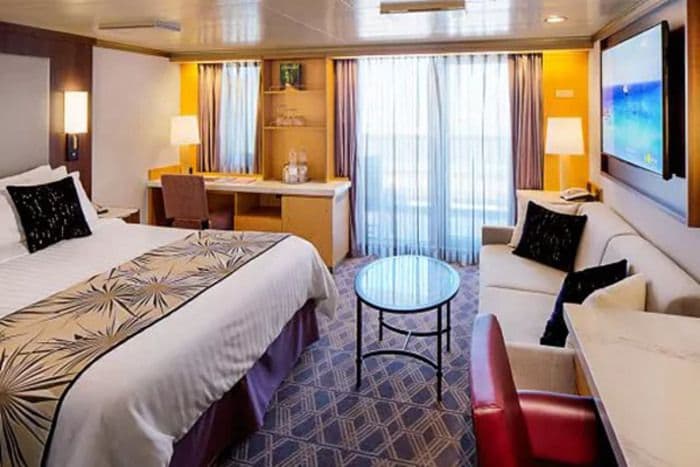 Signature Suite
These large, comfortable suites feature a spacious sitting area with floor-to-ceiling windows overlooking a private verandah, two lower beds convertible to one queen-size bed—our signature Mariner's Dream™ bed with plush Euro-Top mattresses, and one sofa bed for one person. The bathroom includes a dual-sink vanity, full-size whirlpool bath and shower, and an additional shower stall. The configuration of staterooms may vary from the images shown.

Features
Queen or Twin Configuration
Sofa Bed
Lounge Area
Shower
Whirlpool Bath
Suite Benefits
TV
Safe
Hair Dryer
Room Service Available
Desk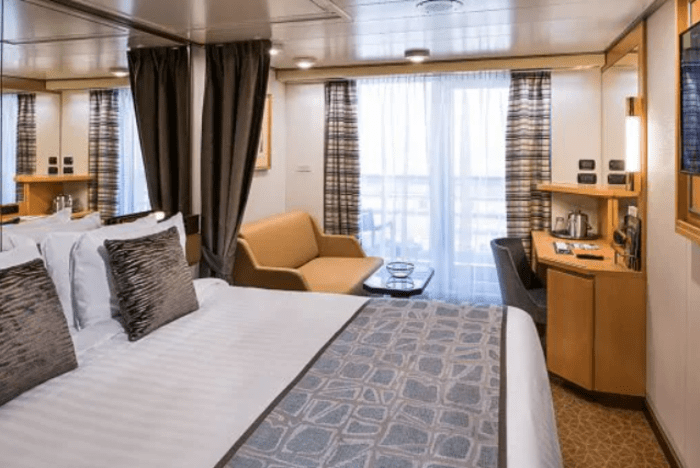 Verandah
Filled with light from floor-to-ceiling windows overlooking a private verandah, these staterooms include a sitting area, two lower beds convertible to one queen-size bed—our signature Mariner's Dream™ bed with plush Euro-Top mattresses, and bath tub with premium massage showerheads. The configuration of staterooms may vary from the images shown.

Features
Queen or Twin Configuration
Shower
Bath
TV
Safe
Hair Dryer
Room Service Available
Telephone
Desk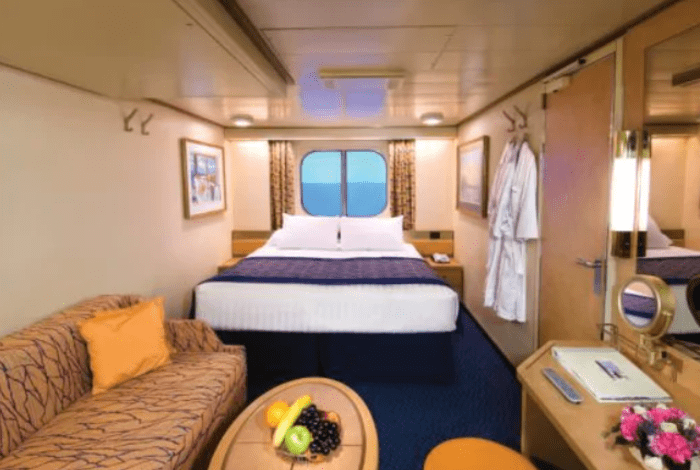 Ocean View
These expansive staterooms include include two lower beds convertible to one queen-size bed—our Signature Mariner's Dream™ bed with plush Euro-Top mattresses, premium massage shower heads, a host of amenities and an ocean view. The configuration of staterooms may vary from the images shown.

Features
Queen or Twin Configuration
Shower
TV
Safe
Hair Dryer
Room Service Available
Telephone
Desk
Interior Stateroom
Two lower beds convertible to one queen-size bed—our signature Mariner's Dream™ bed with plush Euro-Top mattresses, premium massage shower heads and a host of amenities are featured in these comfortable staterooms. The configuration of staterooms may vary from the images shown.

Features
Queen or Twin Configuration
Shower
TV
Safe
Hair Dryer
Room Service Available
Telephone
Desk
Deck plans

Deck 1
Vista Lounge

Front Office

Shore Excursions

Ocean View Staterooms

Interior Staterooms


Deck 2
Vista Lounge Balcony

Casino

Piano Bar

Sports Bar

Northern Lights Night Club

Queen's Lounge and Culinary Arts Centre

Pinnacle Grill

Pinnacle Bar

Explorer's Lounge

Lower Vista Dining Room


Deck 3
Vista Lounge Balcony
Screening Room
Stuyvesant

Merabella Luxury Shop

Shopping Arcade

Ocean Bar

PhotoGallery

Upper Vista Dining Room


Deck 4
Neptune Suites

Verandah Staterooms

Ocean View Staterooms

Interior Staterooms


Deck 5
Neptune Suites

Signature Suites

Verandah Staterooms

Interior Suites


Deck 6
Neptune Suites

Signature Suites
Verandah Staterooms

Interior Staterooms


Deck 7
Neptune Suites

Pinnacle Suites
Verandah Staterooms

Interior Staterooms


Deck 8
Neptune Suites
Signature Suites
Verandah Staterooms
Interior Staterooms

Deck 9
Fitness Centre

Therapy Rooms

Greenhouse Spa & Salon

Thermal Suites

Hydro Pool

Lido Pool

Lido Bar

Terrace Grill

Canaletto Restaurant

Lido Restaurant

Sea View Bar

Sea View Pool


Deck 10
Crow's Nest

Explorations Café

The Loft

Club HAL


Deck 11
Observation Deck

Volleyball Court

Basketball Court