Why cruise on this ship?
Wind Star is a sleek, 4-masted sailing ship accommodating 148 guests. With four decks and a gross tonnage of 5,307, Wind Star feels like your own private small ship.

Dining
We've upped the onboard dining game with our culinary program, featuring an array of fresh, seasonal ingredients sourced from each ports along the journey. The menu us crafted to highlight the spectacular flavors of the regional cuisine.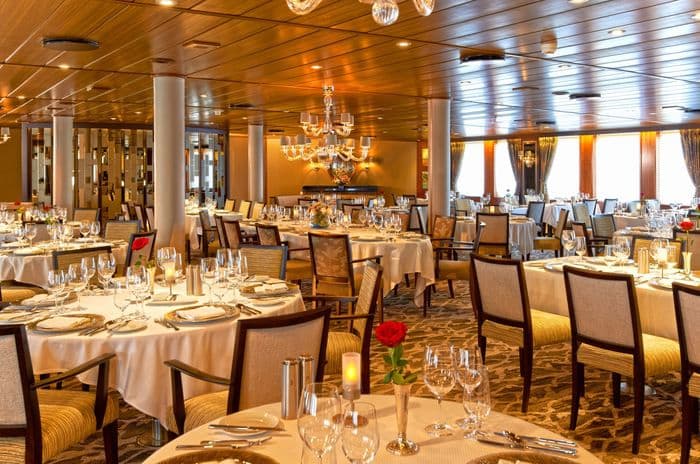 Windstar Wind Star & Wind Spirit Interior AmphorA Restaurant 4.jpg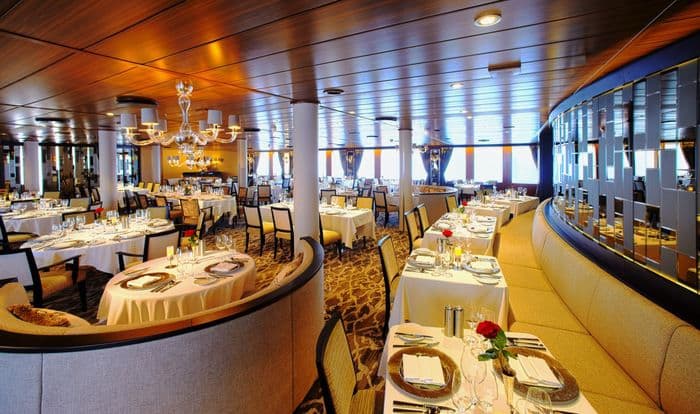 Windstar Wind Star & Wind Spirit Interior AmphorA Restaurant 1.jpg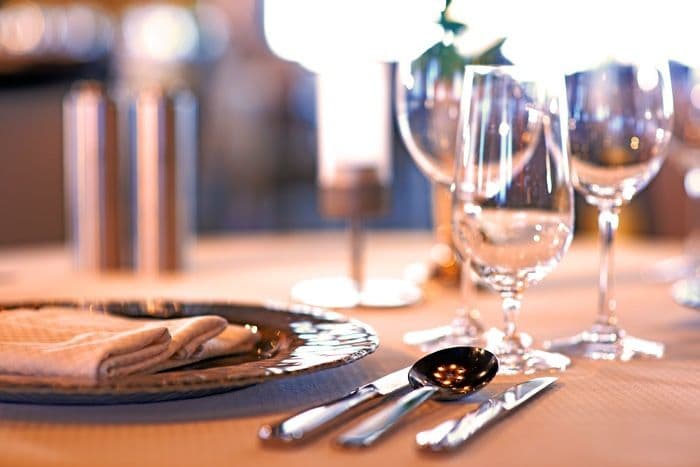 Windstar Wind Star & Wind Spirit Interior AmphorA Restaurant 3.jpg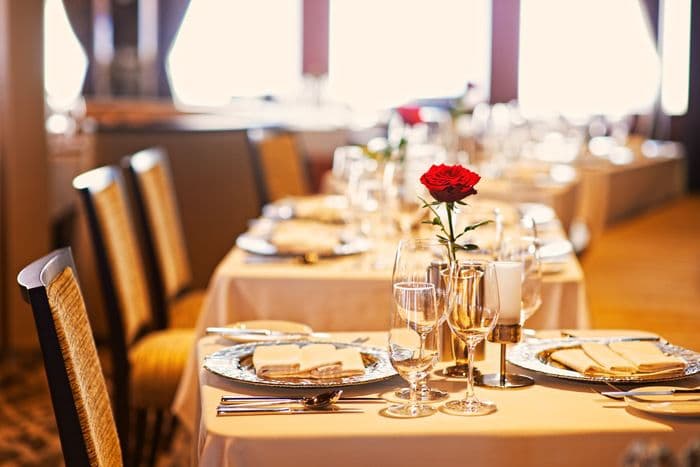 Windstar Wind Star & Wind Spirit Interior AmphorA Restaurant 2.jpg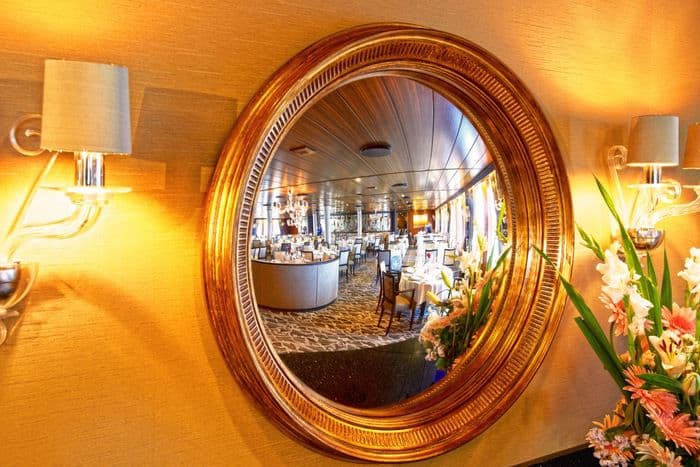 Windstar Wind Star & Wind Spirit Interior AmphorA Restaurant 5.jpg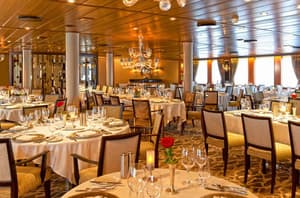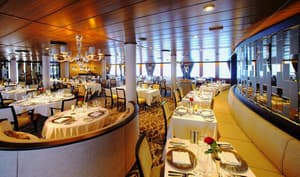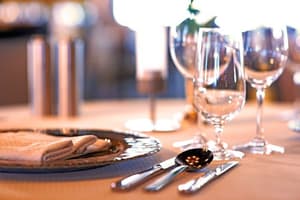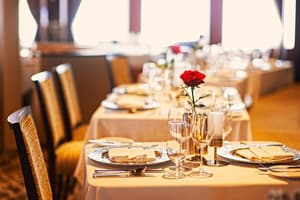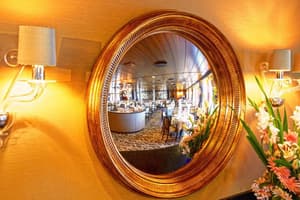 Amphora Restaurant
Here, the dining room manager seats you, but where is your decision. There are no pre-assigned tables or first or second seatings. When you dine and with whom are entirely up to you. Seating usually begins at 6:30 p.m. and will be printed in the ship's daily program. Each delightful dish is prepared exactly to your liking – an exquisite dinner served course-by-course with a fine selection of vintage wines.
Features
Experience: Complimentary
Food type: Fine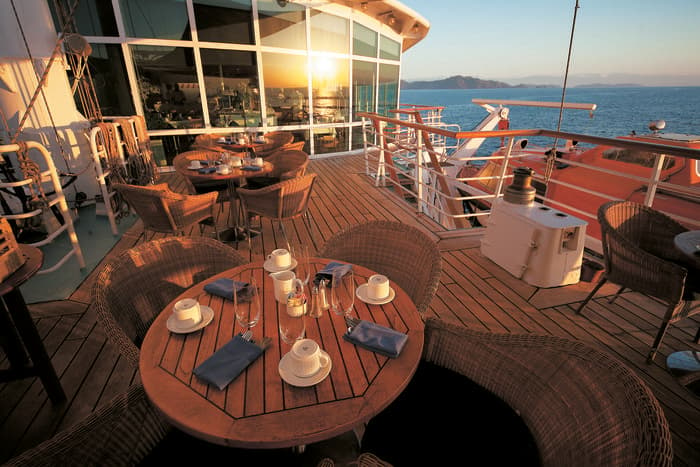 Windstar Wind Star & Wind Spirit Interior Veranda 1.jpg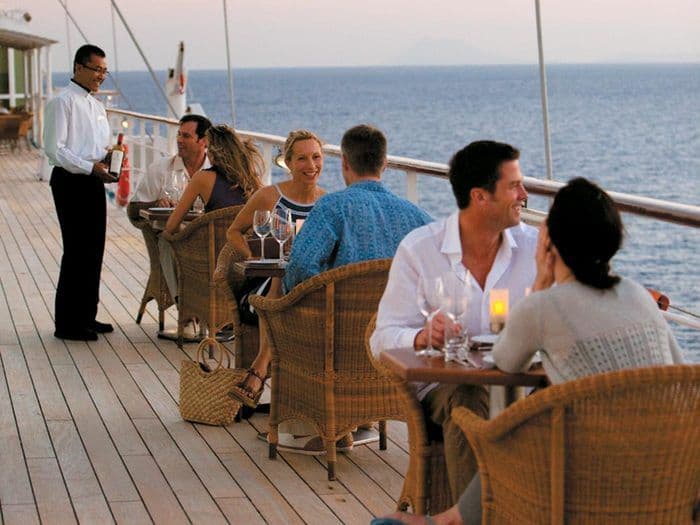 Windstar Cruises Wind Star Candles Restaurant.jpg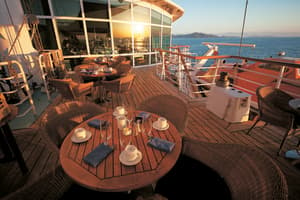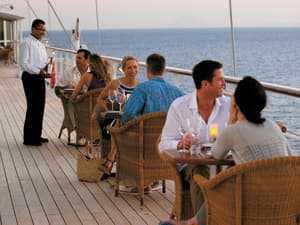 Candles Restaurant
Here's the perfect place for a romantic tête-a-tête under the stars in Candles, Windstar's signature outdoor restaurant transformed by night into a dreamlike paradise. Delectable cuisine, memorable surroundings, inspired wine pairings.
Features
Experience: Complimentary
Food type: Surf_Turf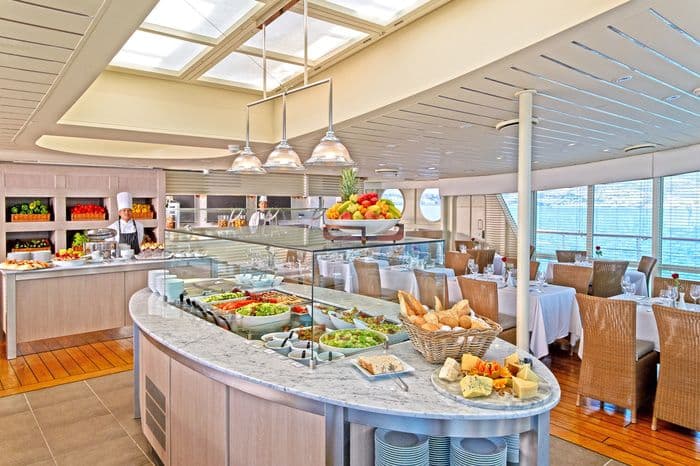 Windstar Wind Star & Wind Spirit Interior Veranda 5.jpg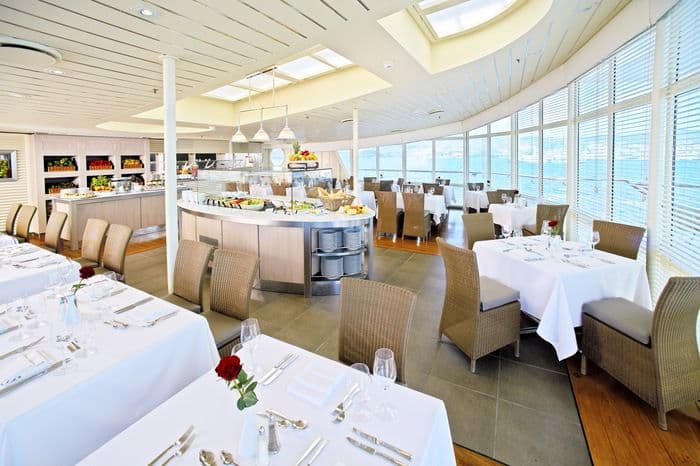 Windstar Wind Star & Wind Spirit Interior Veranda 4.jpg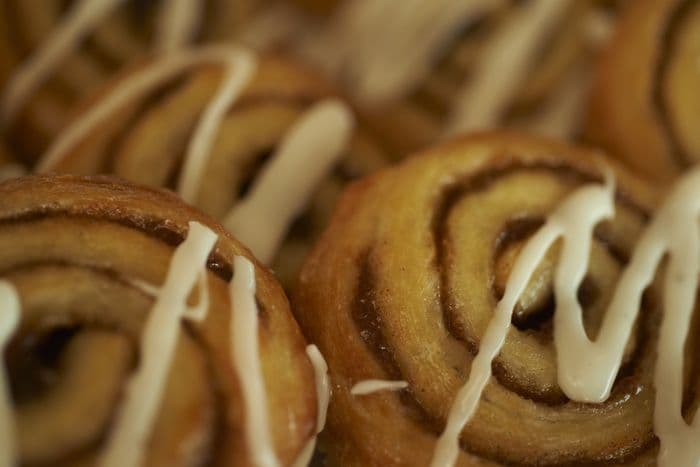 Windstar Wind Star & Wind Spirit Interior Veranda 6.jpg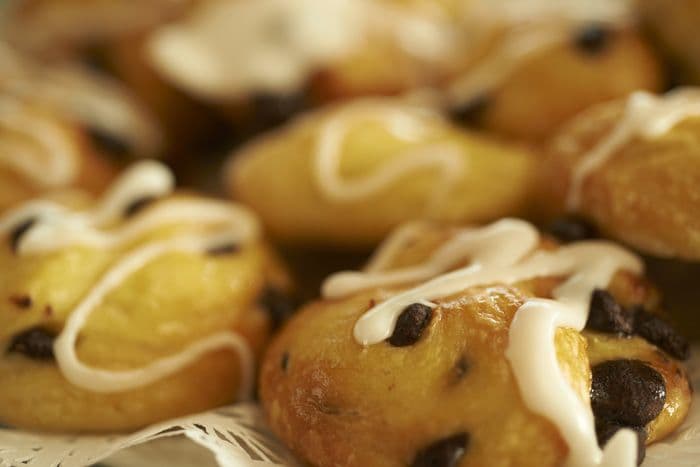 Windstar Wind Star & Wind Spirit Interior Veranda 7.jpg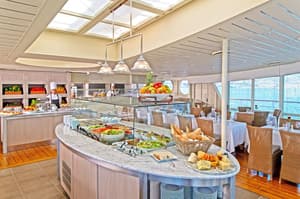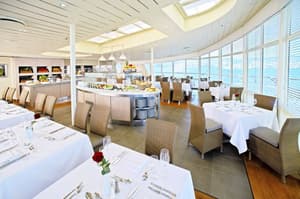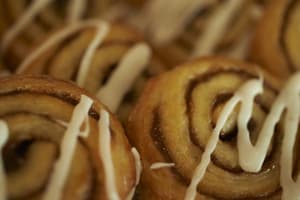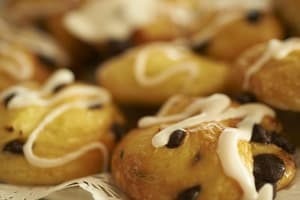 Veranda Restaurant
It's breakfast alfresco, full service or buffet-style, anytime till 9:30 a.m. No need to hurry. Again, the choices are many in Veranda. Choose the sumptuous, seemingly endless buffet. Or, order from the lunch menu between noon and 2:30 p.m.
Features
Experience: Complimentary
Food type: Buffet
Entertainment
A day on board your Windstar ship is a day of choices, all of them good. Perhaps you'll begin with a relaxing massage in World Spa by Windstar. Or maybe an invigorating workout in the Fitness Center. Even better, why not both? After a sumptuous lunch in Veranda, make a splash from the Watersports Platform off the ship's stern. Everything you can think of for fun in the water is there — swimming, kayaking, sail-boarding, even water skiing. And it's all complimentary, of course. Sun yourself on deck, take a dip in the whirlpool, then catch up on email ororder a cheese plate for your stateroom or suite. After dinner, dance to live music in the Lounge. This is your yacht, so of course you're welcome on the Bridge, where the Captain and officers are delighted to share charts, routes, and vistas with you.
As you prepare for another amazing Windstar day, enjoy a nightcap anywhere you like — on deck, in the Lounge, or why not let us bring it to your suite or stateroom? Your day ends just as it began, blissfully.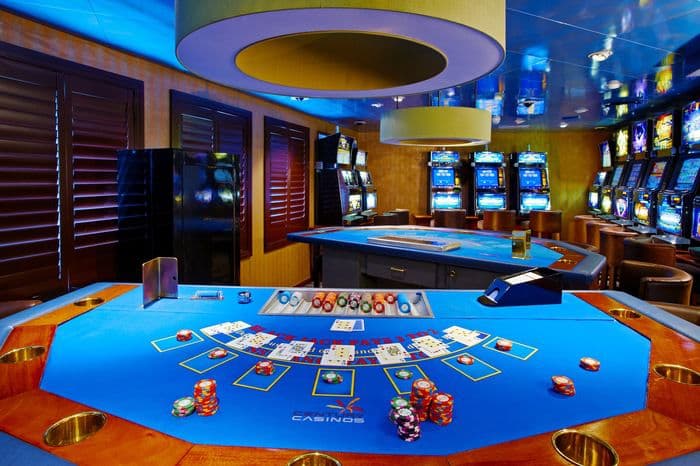 Windstar Wind Star & Wind Spirit Interior Casino 1.jpg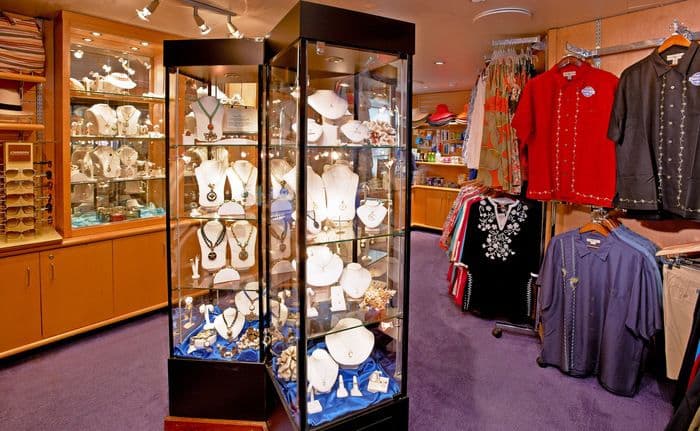 Windstar Wind Star & Wind Spirit Interior Gift Shop.jpg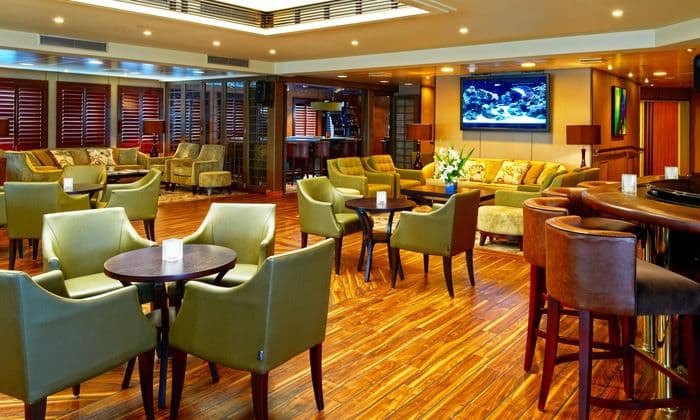 Windstar Wind Star & Wind Spirit Interior The Lounge 1.jpg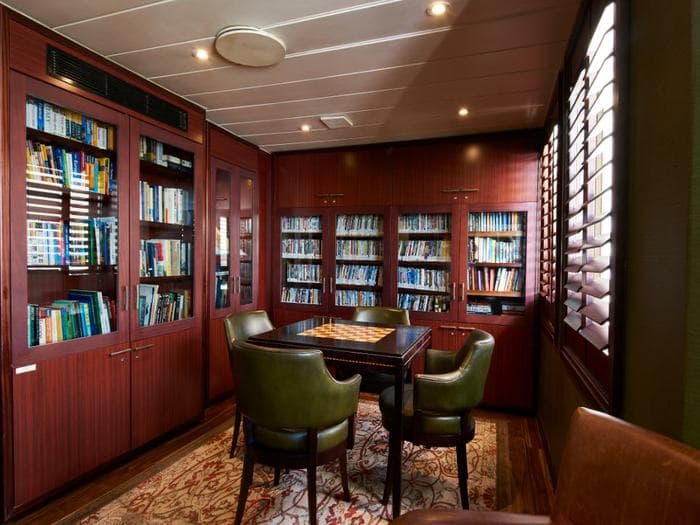 Windstar Cruises Wind Star Library.jpg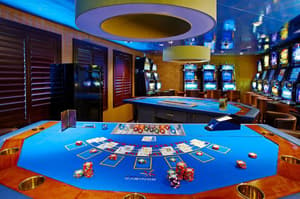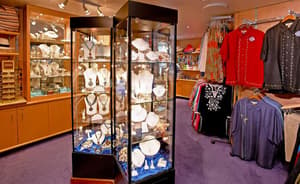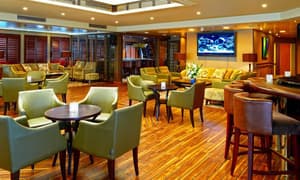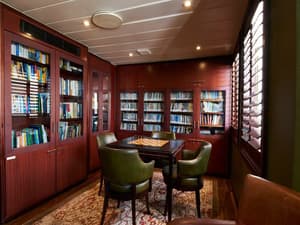 Entertainment Facilities
Onboard entertainment facilities include: library, casino, The Lounge, and Signature Shop.
Features
Bar
Lounge
Library
Shop
Casino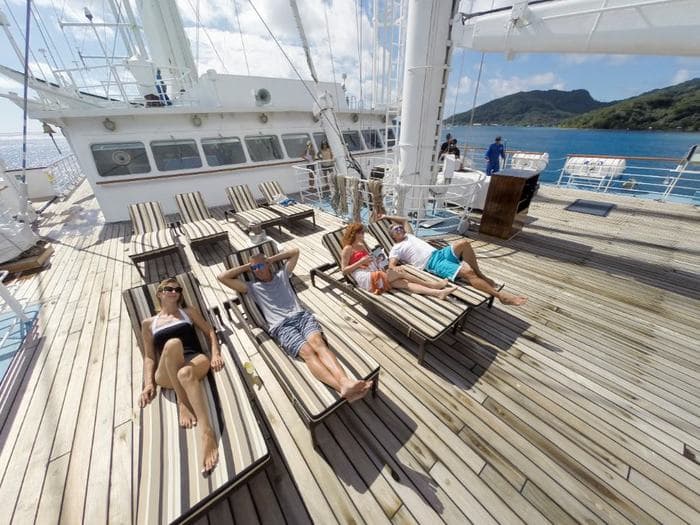 Deck Four
Sun Loungers can be found on Deck Four.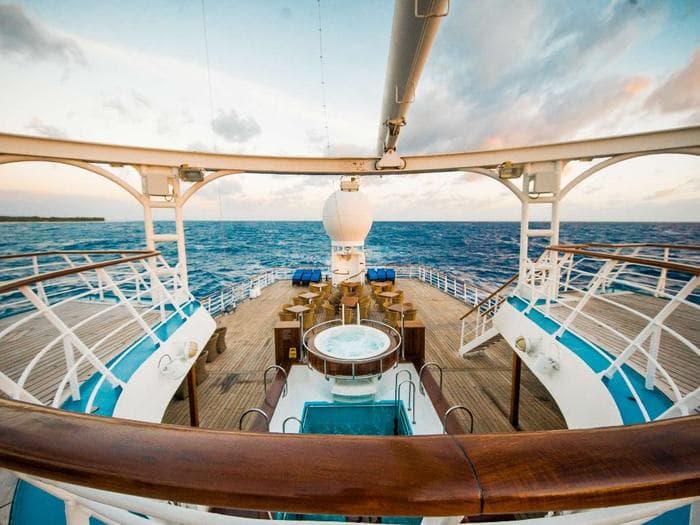 Pool
The Pool can be found on Deck Four.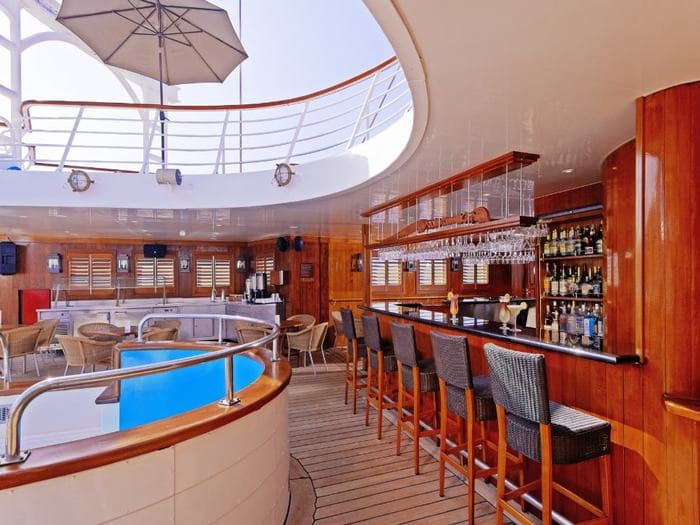 Pool Bar
The Pool Bar can be found on Deck Four.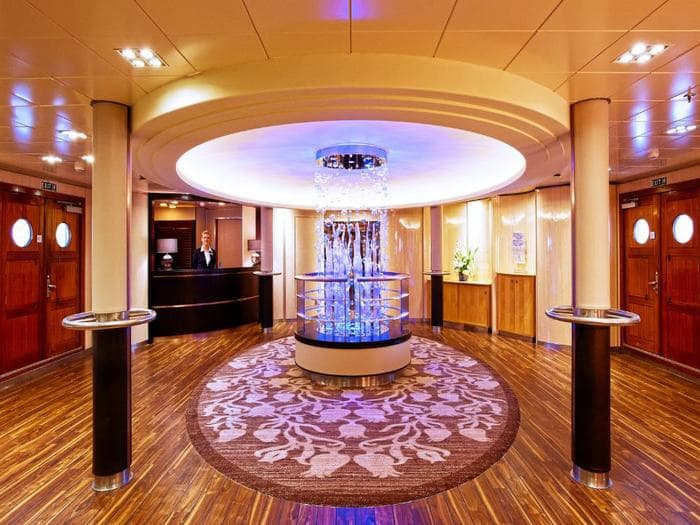 Reception
The Reception can be found on the Deck Four.
Enrichment
At Windstar, we don't just take you to fascinating destinations, we take you into them, giving you unique access to knowledge and activities that enhance your understanding of the places you visit. Complimentary Destination Discovery Events treat you to iconic experiences that capture the essence of your locale. Guest Lecturers intrigue you with regional topics, adding new dimensions to your voyage. And small group excursions take you to meet locals who are delighted to share their homes, cuisines, and cultures with you.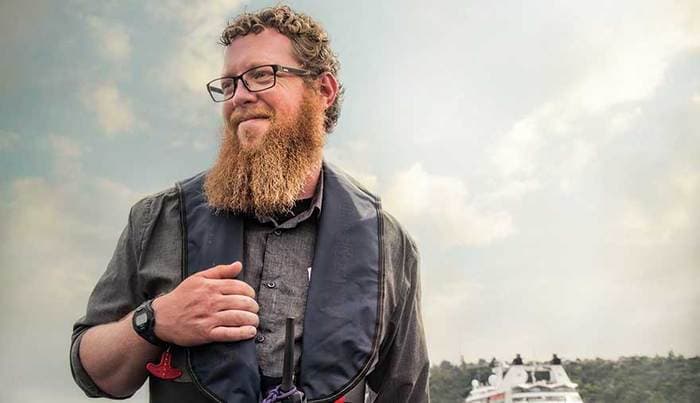 Guest Lectures
Have you ever wanted to learn about rowing across the Atlantic or the inner workings of the Monte Carlo Grand Prix? On select Windstar voyages, satisfy your curiosity and enhance your understanding of the local culture by listening to our onboard lecturers. We've curated a group of speakers designed to bring you an insider's perspective on a multitude of intriguing topics. Listen raptly as your voyage becomes more than just a vacation – and a thought-provoking exploration of enchanting lands.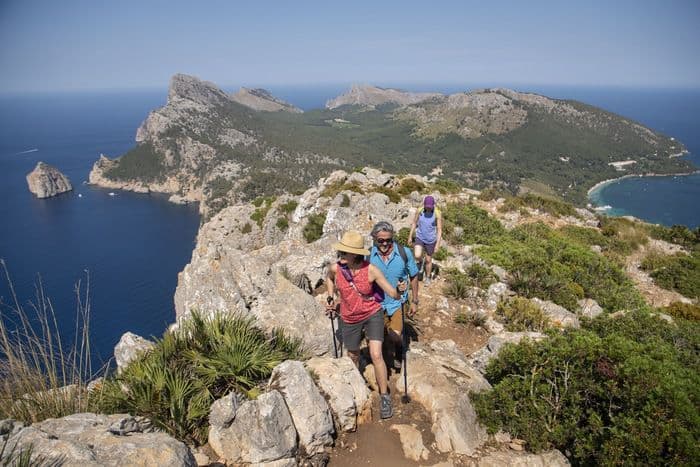 Windstar Cruises Enrichment 6.jpg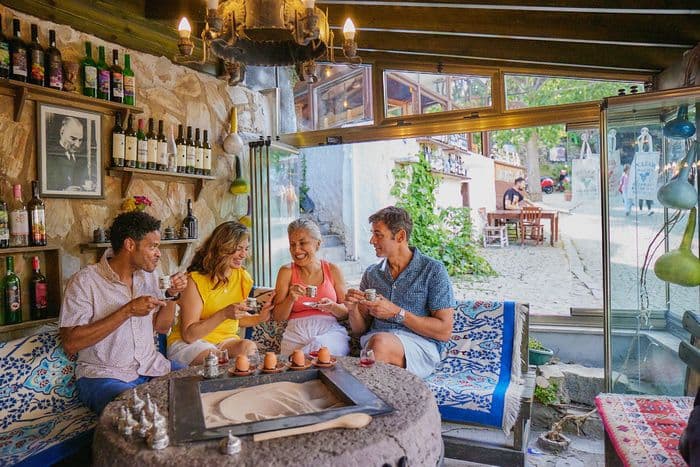 Windstar Cruises Culinary Destinations 3.jpg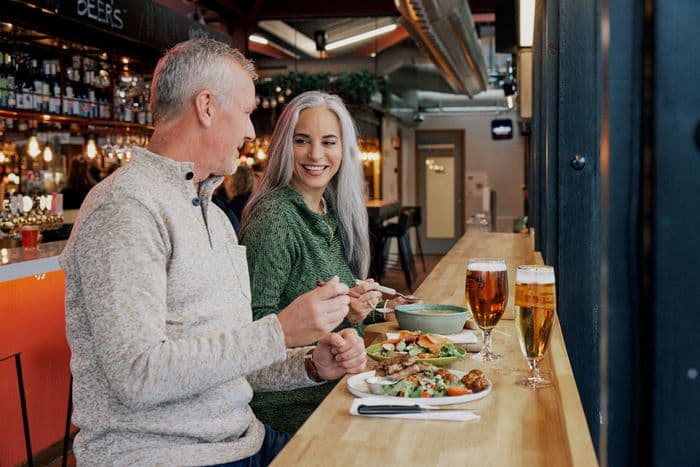 Windstar Cruises Culinary Destinations 2.jpg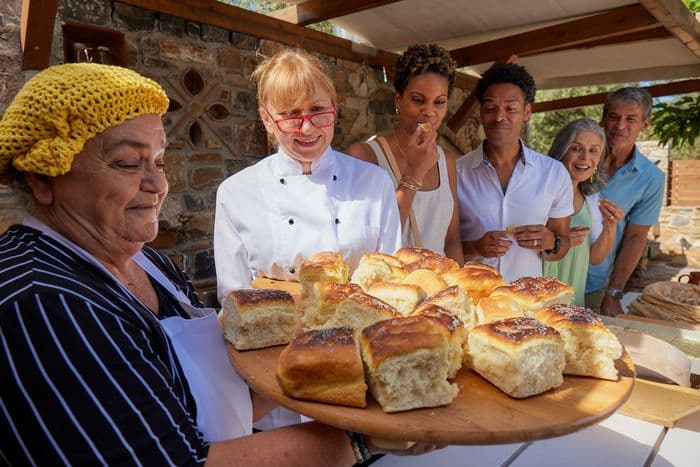 Windstar Cruises Culinary Destinations 0.jpg
Windstar Cruises Excursions 3.jpg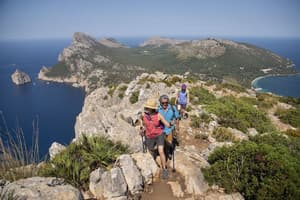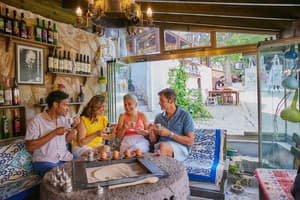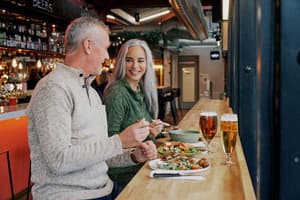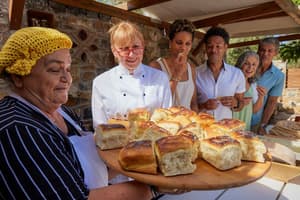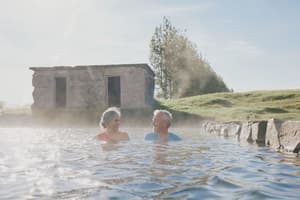 Windstar Signature Expeditions
Windstar Signature Expeditions is an immersive program that features 8 expert guides who stay on board throughout the voyage, giving informative talks and taking guests on optional adventures by foot, by kayak, or by Zodiac boat - sometimes launching straight from the ship in remote places like Misty Fjords and Kenai Fjords. It's Alaska at its most authentic, exciting all your clients' senses to its magnificence.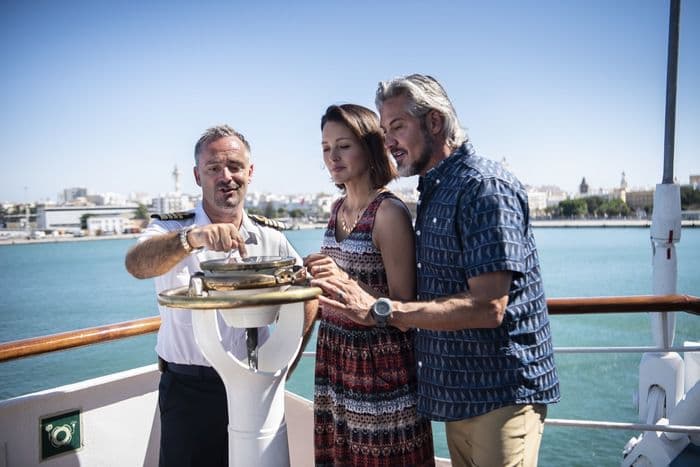 Culinary Demonstrations
Delight your palette with onboard cooking demonstrations featuring James Beard Foundation chef recipes. From wild striped bass with tomato sage "fondue" to lobster risotto, our Windstar chefs will take your taste buds on a journey through local cuisine. For a special tantalizing treat, join Windstar on one of our voyages in the James Beard Foundation Culinary Cruise Collection, where a James Beard Foundation chef will show you how to elevate your own culinary skills. It's a taste of enrichment you'll never forget.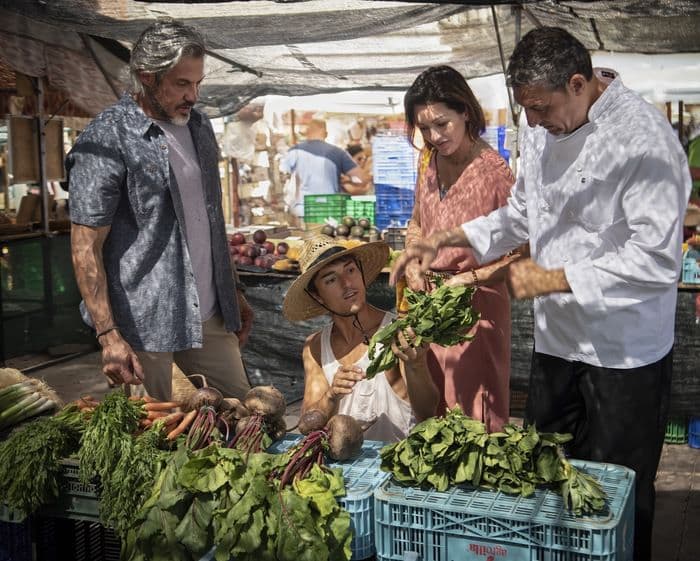 Windstar Cruises Enrichment 3.jpg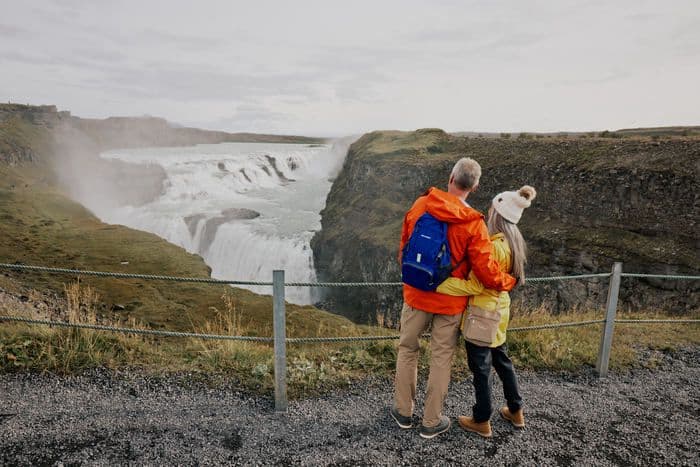 Windstar Cruises Excursions 2.jpg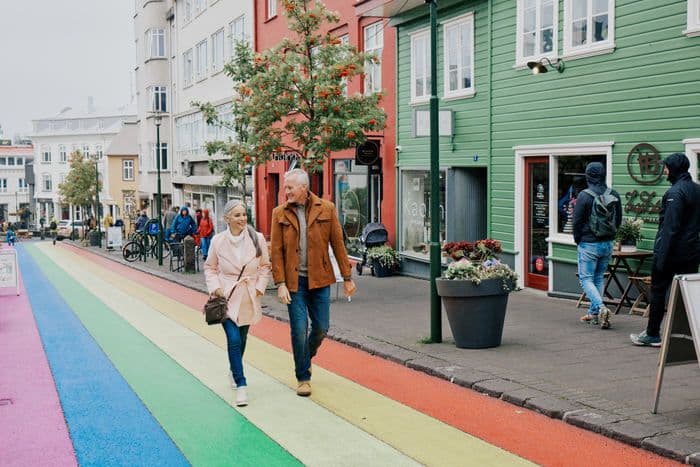 Windstar Cruises Excursions 0.jpg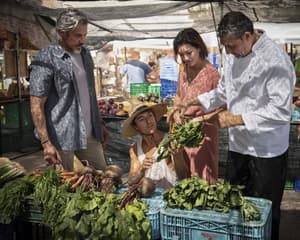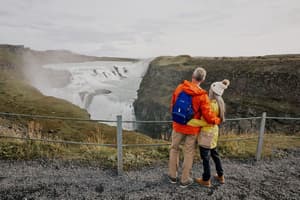 Shore Excursions
Wine tastings, SCUBA diving, tours with locals and more — Windstar offers a variety of unique excursions that will add more depth and immersion to every day of your journey. Each meticulously planned excursion meets our highest standard of quality in safety and professionalism. Ensure your peace of mind knowing that you'll always make it back to the yacht on time.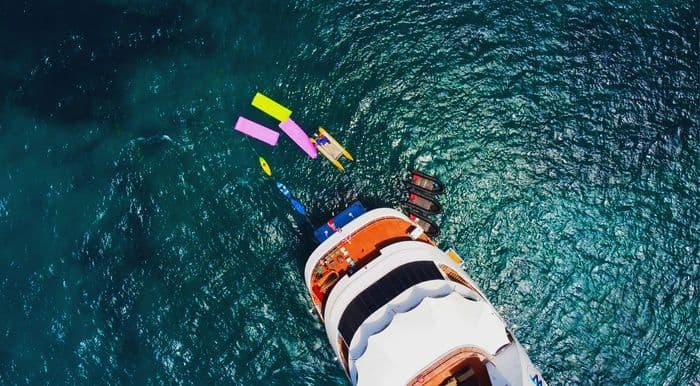 Watersports Platform
Sailings with Windstar include a lot of special amenities, but one of our most fun (and unique) is the Watersports Platform, which allows guests easy access to the ocean around them.
The platform exists on each of our six yachts and includes unlimited use of all water sports equipment including stand up paddle boarding, kayaking, snorkel equipment, sailing, swimming, water skiing, and windsurfing. If that all sounds like too much work for your vacation, a large foam flotation island is often unfurled into the sea, allowing guests to lounge, casually swim, and take in the view around them.
Use of the Platform is always weather permitting and only takes place in certain ports during each of our journeys in select regions. (check with the crew once on board for more details on where and when the platform will be open).
And don't forget, there's NO need to bring snorkel equipment on many Windstar cruises! We provide complimentary masks, fins, and snorkels during your first afternoon on board, so you can take that equipment with you when you'd like to go exploring on your own (or with a designated shore excursion). It even comes in a handy mesh bag. One less thing you have to pack when heading to paradise!
Features
Kayaks
Snorkeling
Paddle Boarding
Health and fitness
Wind Star features a range of traditional health & fitness facilities, including a spa, fitness centre, pool and whirlpool, and a watersports platform.
Health and Fitness Facilities
Onboard Health & Fitness facilities include a whirlpool, fitness centre, swimming pool and watersports platform.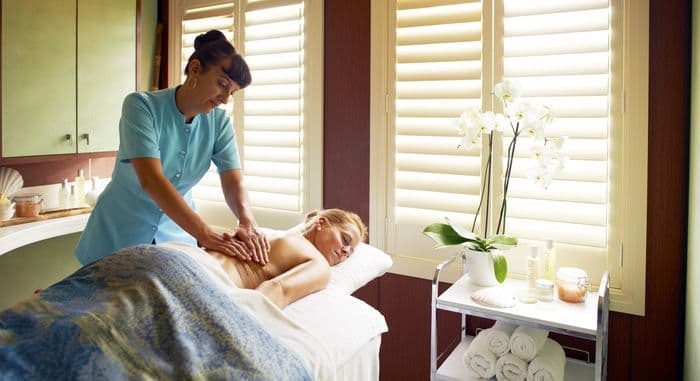 Windstar Wind Star & Wind Spirit Interior WindSpa 1.jpg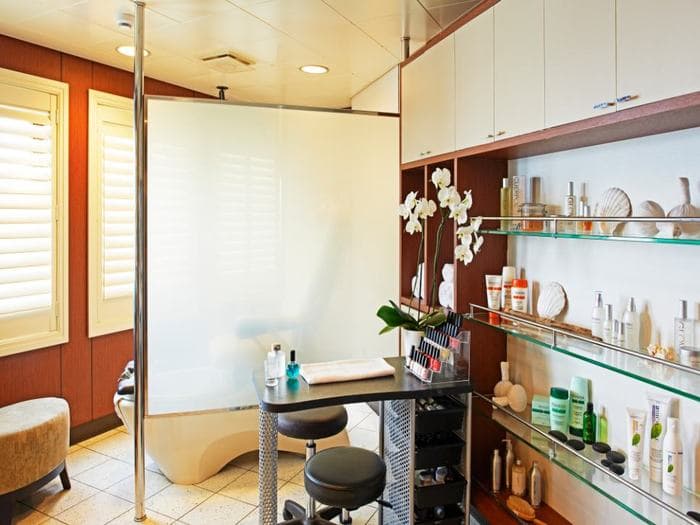 Windstar Cruises Wind Star Spa.jpg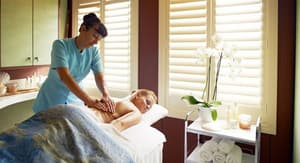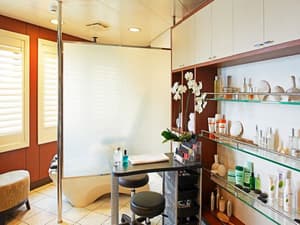 WindSpa
As you enter the hushed atmosphere of the newly-expanded WindSpa, you'll feel every last care gently melt away. Maybe you'll try a Hydralift facial or a new colour on your toes. Maybe you'll surrender to the transformative power of a relaxing massage. With one of the highest crew-to-passenger ratios at sea, you will find yourself in the enviable position of never having to lift a finger.
The crew is happy to do whatever they can to make your time onboard as pampered as possible. Please book spa appointments with the hotel manager once you've boarded your yacht.
Kids and teens
Please note: the ship does not feature any dedicated children's facilities.
Accommodation
All accommodations feature:
Queen Size Bed with Luxurious Linens

Waffle Weave Robe and Slippers
TV with DVD Player
Fully Stocked Mini Bar/Refrigerator
Safe
L'Occitane Bath Amenities
Fresh Fruit
Hair Dryers and 110/220 outlets
Wi-Fi (internet cards can be purchased at reception)
Bathroom with granite countertop and shower
Granite vanity with magnifying mirror
Windstar Wind Star & Wind Spirit Accommodation Suite 15.jpg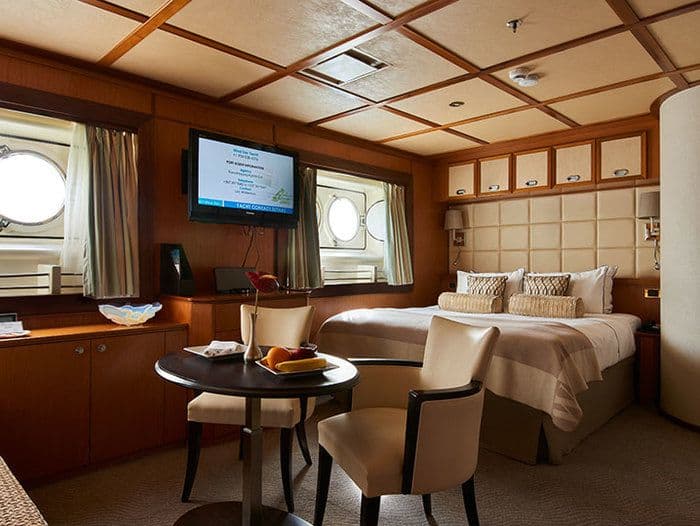 Windstar Cruises Wind Star Owner's Suite.jpg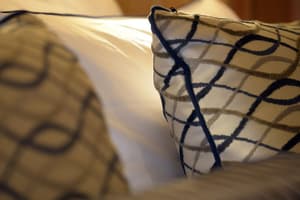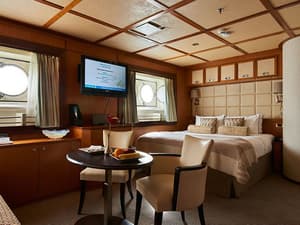 Owner's Suite
With an expansive 220 square feet, the Owner's Suite gives you everything offered in a stateroom, plus lots more, including a beautiful sitting area and separate in-room dining space.
Features
Queen or Twin Configuration
Shower
Bath
Toiletries Provided
Room Service Available
TV
Safe
Hair Dryer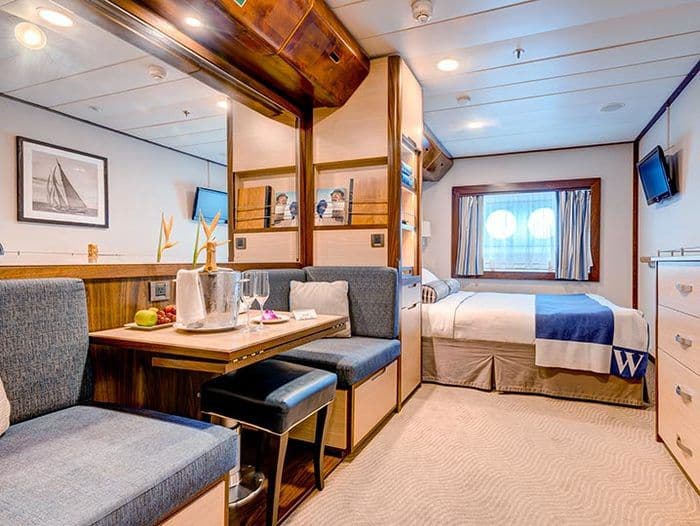 Gracious Stateroom
Every inch of your stateroom is designed for comfort. Luxurious Egyptian cotton linens wrap you in pleasant sleepiness as you stretch out in your queen bed (can be separated into twins if you prefer). Your spacious bath features granite counter tops, ample storage, and a roomy shower with massage shower head. L'Occitane® bath products invite you to indulge, while comfy waffle-weave robe and slippers entice you to relax. You'll find fresh fruit and flowers always waiting for you after a day of sun or sightseeing. And, of course, everything else you need and expect — flat-screen television and DVD, private safe. And always at your fingertips, anything you wish from room service.
Features
Queen or Twin Configuration
Vanity Area
Shower
Toiletries Provided
Paid Mini Bar
TV
Wi-Fi (Additional Cost)
Safe
Hair Dryer
Telephone
Desk
Deck plans
Flying Bridge

Deck Four
Bridge
Veranda/Candles
Pool / Pool Bar / Whirlpool

Deck Three
Amphora Restaurant
Star Boutique
Reception
Library
WindSpa
Lounge
Yacht Club Café

Deck Two
Watersports Platform

Fitness Centre

Category A Cabins

Category AX Deluxe Cabins


Deck One
Owner's Suite

Category B Cabins

Category BX Deluxe Cabins