14 Night Spain & Portugal Transatlantic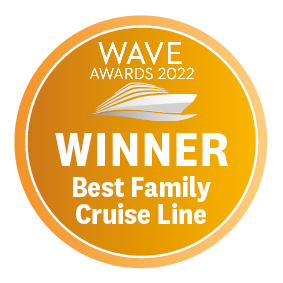 Sailing unforgettable getaways from the Sunshine State.
Leaving from:
Southampton
Cruise ship:
Independence Of The Seas
Departure date:
16th October 2025
Leaving from:
Southampton
•
Vigo
•
Lisbon
•
Lisbon
•
and 3 more stops
From
£747
*pp for an Inside Cabin
Price shown provided by:
Cruise118

Royal Caribbean International
North American cruise line Royal Caribbean International has an impressive history and global reputation.

The cruise line is famed for its fleet of mega-ships, which consist of Utopia of the Seas, Wonder of the Seas, Harmony of the Seas and more.
Each ship is full to the brim of thrills and entertainment, with the cruise line continuing to innovate.
Day 1
Southampton, England
Days 4 - 5
Lisbon, Portugal
Day 7
Ponta Delgada, Azores, Portugal
Day 15
Miami, Florida, United States
Day 1
Lying near the head of Southampton Water, a peninsula between the estuaries of the Rivers Test and Itchen, Southampton is Britain's largest cruise port. It has been one of England's major ports since the Middle Ages, when it exported wool and hides from the hinterland and imported wine from Bordeaux. The city suffered heavy damage during World War Two and as a result the centre has been extensively rebuilt, but there are still some interesting medieval buildings including the Bargate, one of the finest city gatehouses in England.
Day 3
Dating from Roman times, the Galician city of Vigo has a fine natural harbour and is renowned as the biggest fishing port in the world. It is also full of history - it was in this fjord-like quay that the English and Dutch defeated the French and Spanish fleets in 1702. Today, the attractive marinas stand in contrast to the industrialised areas of the city, while further exploration will reveal the characteristic 17th-century architecture and attractive countryside beyond. The charming Old Town is a delight, with its labyrinth of winding narrow streets and shaded squares. Nearby is the Cathedral city of Tui, and further to the north is the pilgrimage centre of Santiago de Compostela, which can be reached by car in approximately 1¼ hours.
Days 4 - 5
Set on seven hills on the banks of the River Tagus, Lisbon has been the capital of Portugal since the 13th century. It is a city famous for its majestic architecture, old wooden trams, Moorish features and more than twenty centuries of history. Following disastrous earthquakes in the 18th century, Lisbon was rebuilt by the Marques de Pombal who created an elegant city with wide boulevards and a great riverfront and square, Praça do Comércio. Today there are distinct modern and ancient sections, combining great shopping with culture and sightseeing in the Old Town, built on the city's terraced hillsides. The distance between the ship and your tour vehicle may vary. This distance is not included in the excursion grades.
Day 7
Ponta Delgada, Azores, Portugal
The 'Green Island' of the Azores is a lush paradise, full of bountiful charms and natural wonders. The capital of the Portuguese archipelago, Ponta Delgada is situated on the south coast of the island of Sao Miguel. Along with green pastures and dramatic landscapes, the Azorean capital also features an impressive 16th century fort and postcard-perfect old town, complete with historic architecture, Portuguese churches and old forts.
Day 14
Nassau's sheltered harbor bustles with cruise-ship activity, while a block away Bay Street's sidewalks are crowded with shoppers who duck into air-conditioned boutiques and relax on benches in the shade of mahogany and lignum vitae trees. Shops angle for tourist dollars with fine imported goods at duty-free prices, yet you'll find a handful of stores overflowing with authentic Bahamian crafts, food supplies, and other delights. With a revitalization of downtown ongoing—the revamped British Colonial Hilton leading the way—Nassau is recapturing some of its past glamour. Nevertheless, modern influences are completely apparent: fancy restaurants, suave clubs, and trendy coffeehouses have popped up everywhere. These changes have come partly in response to the growing number of upper-crust crowds that now supplement the spring breakers and cruise passengers who have traditionally flocked to Nassau. Of course, you can still find a wild club or a rowdy bar, but you can also sip cappuccino while viewing contemporary Bahamian art or dine by candlelight beneath prints of old Nassau, serenaded by soft, island-inspired calypso music. A trip to Nassau wouldn't be complete without a stop at some of the island's well-preserved historic buildings. The large, pink colonial-style edifices house Parliament and some of the courts, while others, like Fort Charlotte, date back to the days when pirates ruled the town. Take a tour via horse-drawn carriage for the full effect.
Day 15
Miami, Florida, United States
Miami is one of the world's most popular holiday spots. It has so much to offer; from its countless beach areas, to culture and museums, from spa and shopping days out, to endless cuban restaurants and cafes. Miami is a multicultural city that has something to offer to everyone.

Royal Caribbean International
Independence of the Seas
Sailing unforgettable getaways from the Sunshine State.