16 Night Spain & Bermuda Transatlantic
Discover a vacation like no other aboard Celebrity Constellation. Set sail and experience luxury at every turn. Enjoy unforgettable spaces, world-class amenities, and all of the distinct features that make our cruises so incredible.
Leaving from:
Civitavecchia
Cruise ship:
Celebrity Constellation
Departure date:
31st October 2025
Leaving from:
Civitavecchia
•
Cartagena
•
Málaga
•
Ponta Delgada
, Azores
•
and 3 more stops
From
£759
*pp for an Inside Cabin
Price shown provided by:

Galaxy Cruises

Celebrity Cruises
Captain Kate McCue has come to symbolise the modern approach of Celebrity Cruises. The Instagram-famous American skipper - accompanied by her cat Bug Naked - has taken the helm of the line's latest ship: Celebrity Beyond.
Other ships in the fleet have been overhauled and given new facilities, while Celebrity also launched its 100-passenger Galapagos expedition ship, Celebrity Flora, and announced a new partnership with wellness guru Gwyneth Paltrow.

Day 1
Civitavecchia, Italy
Day 7
Ponta Delgada, Azores, Portugal
Day 12
Kings Wharf, Bermuda
Day 17
Tampa, Florida, United States
Day 1
Italy's vibrant capital lives in the present, but no other city on earth evokes its past so powerfully. For over 2,500 years, emperors, popes, artists, and common citizens have left their mark here.
Archaeological remains from ancient Rome, art-stuffed churches, and the treasures of Vatican City vie for your attention, but Rome is also a wonderful place to practice the Italian-perfected il dolce far niente, the sweet art of idleness. Your most memorable experiences may include sitting at a caffè in the Campo de' Fiori or strolling in a beguiling piazza.
Day 3
A Mediterranean city and naval station located in the Region of Murcia, southeastern Spain, Cartagena's sheltered bay has attracted sailors for centuries. The Carthaginians founded the city in 223BC and named it Cartago Nova; it later became a prosperous Roman colony, and a Byzantine trading centre. The city has been the main Spanish Mediterranean naval base since the reign of King Philip II, and is still surrounded by walls built during this period. Cartagena's importance grew with the arrival of the Spanish Bourbons in the 18th century, when the Navidad Fortress was constructed to protect the harbour. In recent years, traces of the city's fascinating past have been brought to light: a well-preserved Roman Theatre was discovered in 1988, and this has now been restored and opened to the public. During your free time, you may like to take a mini-cruise around Cartagena's historic harbour: these operate several times a day, take approximately 40 minutes and do not need to be booked in advance. Full details will be available at the port.
Day 4
As you sail into Malaga you will notice what an idyllic setting the city enjoys on the famous Costa del Sol. To the east of this provincial capital, the coast along the region of La Axarqua is scattered with villages, farmland and sleepy fishing hamlets - the epitome of traditional rural Spain. To the west stretches a continuous city where the razzmatazz and bustle creates a colourful contrast that is easily recognisable as the Costa del Sol. Surrounding the region, the Penibéetica Mountains provide an attractive backdrop overlooking the lower terraced slopes which yield olives and almonds. This spectacular mountain chain shelters the province from cold northerly winds, giving it a reputation as a therapeutic and exotic place in which to escape from cold northern climes. Malaga is also the gateway to many of Andalusia's enchanting historic villages, towns and cities.
Day 7
Ponta Delgada, Azores, Portugal
The 'Green Island' of the Azores is a lush paradise, full of bountiful charms and natural wonders. The capital of the Portuguese archipelago, Ponta Delgada is situated on the south coast of the island of Sao Miguel. Along with green pastures and dramatic landscapes, the Azorean capital also features an impressive 16th century fort and postcard-perfect old town, complete with historic architecture, Portuguese churches and old forts.
Day 12
You go to heaven if you want - I'd rather stay here in Bermuda!' So gushed Mark Twain in the 19th century, and Bermuda's promise of sun and sea still lures holiday-makers to its shores. Settled by the English Virginia Company in 1609, Bermuda is the oldest and most populous of Britain's remaining overseas territories. These days, celebrities like Michael Douglas and Catherine Zeta-Jones call Bermuda home. The island is surrounded by a fantastic coral reef that harbours colourful fish and has ensnared scores of shipwrecks, making for memorable diving and snorkelling.
Day 15
Nassau's sheltered harbor bustles with cruise-ship activity, while a block away Bay Street's sidewalks are crowded with shoppers who duck into air-conditioned boutiques and relax on benches in the shade of mahogany and lignum vitae trees. Shops angle for tourist dollars with fine imported goods at duty-free prices, yet you'll find a handful of stores overflowing with authentic Bahamian crafts, food supplies, and other delights. With a revitalization of downtown ongoing—the revamped British Colonial Hilton leading the way—Nassau is recapturing some of its past glamour. Nevertheless, modern influences are completely apparent: fancy restaurants, suave clubs, and trendy coffeehouses have popped up everywhere. These changes have come partly in response to the growing number of upper-crust crowds that now supplement the spring breakers and cruise passengers who have traditionally flocked to Nassau. Of course, you can still find a wild club or a rowdy bar, but you can also sip cappuccino while viewing contemporary Bahamian art or dine by candlelight beneath prints of old Nassau, serenaded by soft, island-inspired calypso music. A trip to Nassau wouldn't be complete without a stop at some of the island's well-preserved historic buildings. The large, pink colonial-style edifices house Parliament and some of the courts, while others, like Fort Charlotte, date back to the days when pirates ruled the town. Take a tour via horse-drawn carriage for the full effect.
Day 17
Tampa, Florida, United States
Home to a large number of museums, and often considered one of the best destinations for the arts in the US, Tampa is a must see for anyone interested in the arts, contemporary or older. The Museum of Science and Industry is also an interesting tourist attractions to visit, especially with children.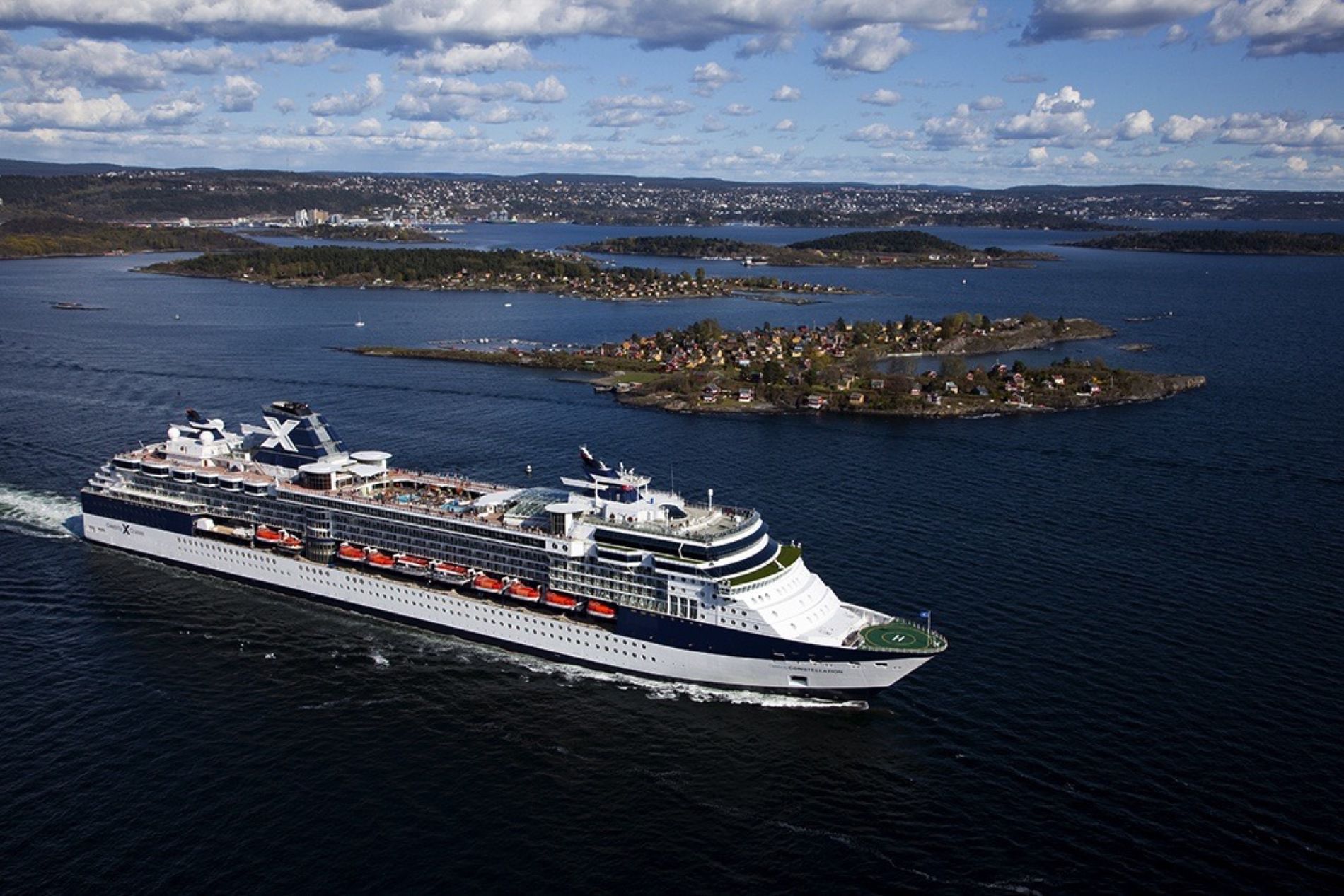 Celebrity Cruises
Celebrity Constellation
Discover a vacation like no other aboard Celebrity Constellation. Set sail and experience luxury at every turn. Enjoy unforgettable spaces, world-class amenities, and all of the distinct features that make our cruises so incredible.