Iconic Western Mediterranean
With their sleek, yacht-style bows and teak promenade decks, Viking's ocean ships are a million miles from the large liners that sail the seas.
Leaving from:
Civitavecchia
Cruise ship:
Viking Jupiter
Departure date:
15th September 2024
Leaving from:
Civitavecchia
•
Livorno
•
Livorno
•
Monte-Carlo
•
and 4 more stops
From
£4040
*pp for a Balcony Cabin
Price shown provided by: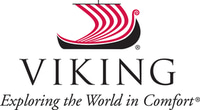 Viking Ocean Cruises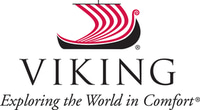 Viking Ocean Cruises
Viking began as a river cruise line and entered the ocean-cruise market with the launch of the 930-guest Viking Star.
Viking has already made an indelible mark on the sector with its fleet of stylish, near-identical, adult-only ships.
The cruise line currently has 10 ships in its fleet.
Day 1
Civitavecchia, Italy
Days 2 - 3
Livorno, Italy
Day 4
Monte-Carlo, Monaco
Days 7 - 8
Barcelona, Spain
Day 1
Italy's vibrant capital lives in the present, but no other city on earth evokes its past so powerfully. For over 2,500 years, emperors, popes, artists, and common citizens have left their mark here.
Archaeological remains from ancient Rome, art-stuffed churches, and the treasures of Vatican City vie for your attention, but Rome is also a wonderful place to practice the Italian-perfected il dolce far niente, the sweet art of idleness. Your most memorable experiences may include sitting at a caffè in the Campo de' Fiori or strolling in a beguiling piazza.
Days 2 - 3
Livorno is one of central Italy's busiest economic hubs. Known for its massive seaport and epic medieval fortifications, Livorno has another side where freshly caught seafood, urban waterways, vibrant nightlife, and modern museums are the order of the day.

Visitors who arrive by cruise ship often consider Livorno as only a stopover before venturing to more popular destinations. Don't become one of those visitors, as you are missing out!

We'd recommend exploring Livorno on foot, absorbing the culture and relaxing in the charms of Italy's lesser-known coastal city.

Day 4
On one of the best stretches of the Mediterranean, this classic luxury destination is one of the most sought-after addresses in the world. With all the high-rise towers you have to look hard to find the Belle Époque grace of yesteryear. But if you head to the town's great 1864 landmark Hôtel de Paris—still a veritable crossroads of the buffed and befurred Euro-gentry—or enjoy a grand bouffe at its famous Louis XV restaurant, or attend the opera, or visit the ballrooms of the casino, you may still be able to conjure up Monaco's elegant past. Prince Albert II, a political science graduate from Amherst College, traces his ancestry to Otto Canella, who was born in 1070. The Grimaldi dynasty began with Otto's great-great-great-grandson, Francesco Grimaldi, also known as Frank the Rogue. Expelled from Genoa, Frank and his cronies disguised themselves as monks and in 1297 seized the fortified medieval town known today as Le Rocher (the Rock). Except for a short break under Napoléon, the Grimaldis have been here ever since, which makes them the oldest reigning family in Europe. In the 1850s a Grimaldi named Charles III made a decision that turned the Rock into a giant blue chip. Needing revenue but not wanting to impose additional taxes on his subjects, he contracted with a company to open a gambling facility. The first spin of the roulette wheel was on December 14, 1856. There was no easy way to reach Monaco then—no carriage roads or railroads—so no one came. Between March 15 and March 20, 1857, one person entered the casino—and won two francs. In 1868, however, the railroad reached Monaco, and it was filled with Englishmen who came to escape the London fog. The effects were immediate. Profits were so great that Charles eventually abolished all direct taxes. Almost overnight, a threadbare principality became an elegant watering hole for European society. Dukes (and their mistresses) and duchesses (and their gigolos) danced and dined their way through a world of spinning roulette wheels and bubbling champagne—preening themselves for nights at the opera, where such artists as Vaslav Nijinsky, Sarah Bernhardt, and Enrico Caruso came to perform. Along with the tax system, its sensational position on a broad, steep peninsula that bulges into the Mediterranean—its harbor sparkling with luxury cruisers, its posh mansions angling awnings toward the nearly perpetual sun—continues to draw the rich and famous. One of the latest French celebrities to declare himself "Monégasque," thus giving up his French passport, is superchef Alain Ducasse, who said that he made the choice out of affection for Monaco rather than tax reasons. Pleasure boats vie with luxury cruisers in their brash beauty and Titanic scale, and teams of handsome young men—themselves dyed blond and tanned to match—scour and polish every gleaming surface. As you might expect, all this glitz doesn't come cheap. Eating is expensive, and even the most modest hotels cost more here than in nearby Nice or Menton. As for taxis, they don't even have meters so you are completely at the driver's mercy (with prices skyrocketing during events such as the Grand Prix). For the frugal, Monaco is the ultimate day-trip, although parking is as coveted as a room with a view. At the very least you can afford a coffee at Starbucks. The harbor district, known as La Condamine, connects the new quarter, officially known as Monte Carlo with Monaco-Ville (or Le Rocher), a medieval town on the Rock, topped by the palace, the cathedral, and the Oceanography Museum. Have no fear that you'll need to climb countless steps to get to Monaco-Ville, as there are plenty of elevators and escalators climbing the steep cliffs. But shuttling between the lovely casino grounds of Monte Carlo and Old Monaco, separated by a vast port, is a daunting proposition for ordinary mortals without wings, so hop on the No. 1 bus from Saint Roman, or No. 2 from the Jardin Exotique - Both stop at Place du Casino and come up to Monaco Ville.
Day 5
Since being designated a European Capital of Culture for 2013, with an estimated €660 million of funding in the bargain, Marseille has been in the throes of an extraordinary transformation, with no fewer than five major new arts centers, a beautifully refurbished port, revitalized neighborhoods, and a slew of new shops and restaurants. Once the underdog, this time-burnished city is now welcoming an influx of weekend tourists who have colonized entire neighborhoods and transformed them into elegant pieds-à-terre (or should we say, mer). The second-largest city in France, Marseille is one of Europe's most vibrant destinations. Feisty and fond of broad gestures, it is also as complicated and as cosmopolitan now as it was when a band of Phoenician Greeks first sailed into the harbor that is today's Vieux Port in 600 BC. Legend has it that on that same day a local chieftain's daughter, Gyptis, needed to choose a husband, and her wandering eyes settled on the Greeks' handsome commander Protis. Her dowry brought land near the mouth of the Rhône, where the Greeks founded Massalia, the most important Continental shipping port in antiquity. The port flourished for some 500 years as a typical Greek city, enjoying the full flush of classical culture, its gods, its democratic political system, its sports and theater, and its naval prowess. Caesar changed all that, besieging the city in 49 BC and seizing most of its colonies. In 1214 Marseille was seized again, this time by Charles d'Anjou, and was later annexed to France by Henri IV in 1481, but it was not until Louis XIV took the throne that the biggest transformations of the port began; he pulled down the city walls in 1666 and expanded the port to the Rive Neuve (New Riverbank). The city was devastated by plague in 1720, losing more than half its population. By the time of the Revolution, Marseille was on the rebound once again, with industries of soap manufacturing and oil processing flourishing, encouraging a wave of immigration from Provence and Italy. With the opening of the Suez Canal in 1869, Marseille became the greatest boomtown in 19th-century Europe. With a large influx of immigrants from areas as exotic as Tangiers, the city quickly acquired the multicultural population it maintains to this day.
Day 6
The fishing village of Sète serves as gateway to Montpellier, in the North. Other noteworthy destinations in this area include Carcassone, Aigues Mortes, the Abbaye de Fontfroide, and Pezenas. For a look at the real fisherman's life, however, stay right where you are. Sète is the Mediterranean's biggest fishing port. Canals winding through town make it fun to stroll around, and there are a number of good walking paths leading to the beach (about 30 minutes to the west). Although it's small and unspectacular, Plage de la Corniche has calm, pristine waters that are perfect for swimming. For a panoramic view of the area, climb Mont St-Clair or Les Pierres Blanches and pick a beach to settle down on.
Days 7 - 8
The infinite variety of street life, the nooks and crannies of the medieval Barri Gòtic, the ceramic tile and stained glass of Art Nouveau facades, the art and music, the throb of street life, the food (ah, the food!)—one way or another, Barcelona will find a way to get your full attention. The capital of Catalonia is a banquet for the senses, with its beguiling mix of ancient and modern architecture, tempting cafés and markets, and sun-drenched Mediterranean beaches. A stroll along La Rambla and through waterfront Barceloneta, as well as a tour of Gaudí's majestic Sagrada Famíliaand his other unique creations, are part of a visit to Spain's second-largest city. Modern art museums and chic shops call for attention, too. Barcelona's vibe stays lively well into the night, when you can linger over regional wine and cuisine at buzzing tapas bars.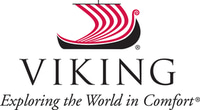 Viking Ocean Cruises
Viking Jupiter
With their sleek, yacht-style bows and teak promenade decks, Viking's ocean ships are a million miles from the large liners that sail the seas.