Venice to Dubrovnik
Named "Best Small Luxury Cruise Ship of 2015" in ForbesLife, twin mega-yachts SeaDream I & II are intimate boutique ships that provide a unique travelling experience unlike any other cruise vacation.

Departure date:
13th June 2026
Leaving from:
Venice
•
Piran
•
Rovinj
•
Opatija
•
and 4 more stops
From
£5855
*pp for an Outside Cabin
Price shown provided by: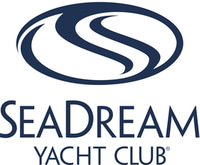 SeaDream Yacht Club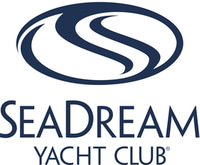 SeaDream Yacht Club
SeaDream led the industry down a path of post-lockdown recovery during a Norwegian cruise. However, the line's two 112-passenger ships are more at home in the Med and Caribbean, where they can offer a "champagne in the surf" experience.
Dining and sleeping are offered on deck, thanks to an outdoor restaurant and a series of Balinese beds. Champagne, strawberries and towel swans add to the romance.
Days 7 - 8
Dubrovnik, Croatia
Day 1
Venice is a city unlike any other. No matter how often you've seen it in photos and films, the real thing is more dreamlike than you could imagine. With canals where streets should be, water shimmers everywhere. The fabulous palaces and churches reflect centuries of history in what was a wealthy trading center between Europe and the Orient. Getting lost in the narrow alleyways is a quintessential part of exploring Venice, but at some point you'll almost surely end up in Piazza San Marco, where tourists and locals congregate for a coffee or an aperitif.
Day 3
One of the true jewels of the Mediterranean, Rovinj is a jaw-droppingly beautiful town, which juts out into sparkling Mediterranean. Dominated by the pencil-like bell tower of the Venetian Saint Euphemia Cathedral, pine tree forests flow to the borders of the quaint Old Town - which evokes the romantic, tangled backstreets of the Venice. Rovinj - or Rovino in Italian - is a city of split personalities, with two official languages - having been owned by the Kingdom of Italy between 1919 and 1947.
Day 4
Stroll along Opatija's seaside promenade, and soak up the splendour, as you enjoy fresh sea air, the sight of waving yacht masts, and the presence of grand ocean-facing buildings. Historically a fashionable destination for European aristocracy, the city is just as in-demand today - with palatial structures watching out over an inviting blue sea, and a border of lush green mountains stretching around the city. Vibrant gardens, glorious weather and endless seafront combine to ensure that Croatia's original tourist destination remains one of the country's finest.
Day 5
Dalmatia's capital for more than 1,000 years, Zadar is all too often passed over by travelers on their way to Split or Dubrovnik. What they miss out on is a city of more than 73,000 that is remarkably lovely and lively despite—and, in some measure, because of—its tumultuous history. The Old Town, separated from the rest of the city on a peninsula some 4 km (2½ miles) long and just 1,640 feet wide, is bustling and beautiful: the marble pedestrian streets are replete with Roman ruins, medieval churches, palaces, museums, archives, and libraries. Parts of the new town are comparatively dreary, a testament to what a world war followed by decades of communism, not to mention a civil war, can do to the architecture of a city that is 3,000 years old. A settlement had already existed on the site of the present-day city for some 2,000 years when Rome finally conquered Zadar in the 1st century BC; the foundations of the forum can be seen today. Before the Romans came the Liburnians had made it a key center for trade with the Greeks and Romans for 800 years. In the 3rd century BC the Romans began to seriously pester the Liburnians, but required two centuries to bring the area under their control. During the Byzantine era, Zadar became the capital of Dalmatia, and this period saw the construction of its most famous church, the 9th-century St. Donat's Basilica. It remained the region's foremost city through the ensuing centuries. The city then experienced successive onslaughts and occupations—both long and short—by the Osogoths, the Croatian-Hungarian kings, the Venetians, the Turks, the Habsburgs, the French, the Habsburgs again, and finally the Italians before becoming part of Yugoslavia and, in 1991, the independent republic of Croatia. Zadar was for centuries an Italian-speaking city, and Italian is still spoken widely, especially by older people. Indeed, it was ceded to Italy in 1921 under the Treaty of Rapallo (and reverted to its Italian name of Zara). Its occupation by the Germans from 1943 led to intense bombing by the Allies during World War II, which left most of the city in ruins. Zadar became part of Tito's Yugoslavia in 1947, prompting many Italian residents to leave. Zadar's most recent ravages occurred during a three-month siege by Serb forces and months more of bombardment during the Croatian-Serbian war between 1991 and 1995. But you'd be hard-pressed to find outward signs of this today in what is a city to behold. There are helpful interpretive signs in English all around the Old Town, so you certainly won't feel lost when trying to make sense of the wide variety of architectural sites you might otherwise pass by with only a cursory look.
Days 7 - 8
Nothing can prepare you for your first sight of Dubrovnik. Lying 216 km (135 miles) southeast of Split and commanding a jaw-dropping coastal location, it is one of the world's most beautiful fortified cities. Its massive stone ramparts and fortress towers curve around a tiny harbor, enclosing graduated ridges of sun-bleached orange-tiled roofs, copper domes, and elegant bell towers. Your imagination will run wild picturing what it looked like seven centuries ago when the walls were built, without any suburbs or highways around it, just this magnificent stone city rising out of the sea.In the 7th century AD, residents of the Roman city Epidaurum (now Cavtat) fled the Avars and Slavs of the north and founded a new settlement on a small rocky island, which they named Laus, and later Ragusa. On the mainland hillside opposite the island, the Slav settlement called Dubrovnik grew up. In the 12th century the narrow channel separating the two settlements was filled in (now the main street through the Old Town, called Stradun), and Ragusa and Dubrovnik became one. The city was surrounded by defensive walls during the 13th century, and these were reinforced with towers and bastions in the late 15th century.From 1358 to 1808 the city thrived as a powerful and remarkably sophisticated independent republic, reaching its golden age during the 16th century. In 1667 many of its splendid Gothic and Renaissance buildings were destroyed by an earthquake. The defensive walls survived the disaster, and the city was rebuilt in baroque style.Dubrovnik lost its independence to Napoléon in 1808, and in 1815 passed to Austria-Hungary. During the 20th century, as part of Yugoslavia, the city became a popular tourist destination, and in 1979 it was listed as a UNESCO World Heritage Site. During the war for independence, it came under heavy siege. Thanks to careful restoration, few traces of damage remain; however, there are maps inside the Pile and Ploče Gates illustrating the points around the city where damage was done. It's only when you experience Dubrovnik yourself that you can understand what a treasure the world nearly lost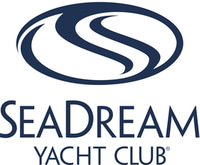 SeaDream Yacht Club
SeaDream I
Named "Best Small Luxury Cruise Ship of 2015" in ForbesLife, twin mega-yachts SeaDream I & II are intimate boutique ships that provide a unique travelling experience unlike any other cruise vacation.