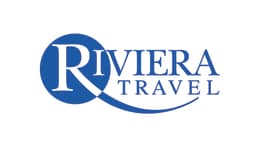 Riviera Travel- 2024 River Cruises on sale now!
Introducing three new 11-day river cruises for 2024
Travel solo at no extra cost
No regional flight supplements
Raise a glass in 2024 and enjoy our free Superior drinks package worth £400pp on all 2024 European river cruises
There's no better way to explore Europe than on a luxury river cruise. Fall in love with some of the world's most scenic rivers, passing charming landscapes and cityscapes. Add to that a well-timed, well-chosen glass of wine or classic cocktail (best enjoyed at sunset, up on deck) – and the temptation becomes too great to resist.
Enjoy drinks on us on your next river cruise. Savour the views along the riverbank and toast your holiday with like-minded explorers after another fascinating adventure ashore. Over a leisurely lunch on board, complement your meal with a glass (or three) of cool, crisp wine or a refreshing beer.
Then each evening while discussing the highlights of the day, enjoy even more options with our cocktail of the day, house spirits and mixers, a recommended regional wine over dinner and pre and after-dinner drinks in our restaurant and bar, so you can drink as much – or as little – as you like.
Perfect for travellers looking to enjoy a luxurious river cruise hassle-free.
What's included in our Superior drinks package?
Over lunch in the Brasserie and restaurant enjoy unlimited drinks from a choice of:
Red, white, rosé and sparkling house wine, including non-alcoholic
Draught beer, including non-alcoholic
A selection of soft drinks and juices
Then from 6 pm until midnight in our bar and restaurants, enjoy all of the above, plus unlimited drinks from a choice of:
Our cocktail and mocktail of the day
House spirits and mixers (including gin, vodka, rum and whisky)
A recommended regional wine during dinner
Martini & Sherry pre-dinner
Port & Brandy after dinner
FAQs
Are the drinks unlimited?
Yes, there are no restrictions on how many drinks you can have, within the options available and times listed. For example, there will be one cocktail of the day each day, but there is no limit to how many you can have.
What soft drinks and mixers are included?
A wide selection of soft drinks and juices are available, including Coca-Cola, Sprite, Bitter Lemon, Ginger Ale and tonic water. Juices include orange, apple, grapefruit, pineapple and tomato. The exact selection of soft drinks and juices may vary by itinerary and ship.
What cruises is this package on?
The Superior drinks package is available on all European river cruises departing in 2024. For 2023, our Standard drinks package is available to purchase, with the exception of river cruises in July and August, which have the Enhanced drinks package included free of charge.
The Riviera Difference
Riviera Travel's Holiday Happiness Guarantee promises that if you're not completely happy after 48 hours, they will fly you home and give you a full refund
Every holiday is inspected by one of their highly trained team at least twice.
Their expertise and local experience allows them to create immersive itineraries mixing iconic sights with lesser-known gems taking you off the tourist trail.
Every holiday can be fully customised to meet your own wishes.
The Riviera Travel team are available to answer any questions before, during and after travel ensuring customer satisfaction is guaranteed
Exciting 11 Day River Cruises
Enjoy the high life on upper deck onboard our river cruises.
You'll have great views of the river, along with the benefits of Riviera Plus. There's luxury toiletries waiting for you in your bathroom, a bottle of champagne to pop when you arrive, enjoy 10% off a spa or hairdresser appointment and another 10% off our onboard laundry service. ​
So next summer, why not enjoy an upper deck cabin for the same price as middle deck? We're offering a free cabin upgrade from middle to upper deck on river cruises departing between 15 July & 31 August 2024, worth up to £350pp! Make sure you book between 28 August and 31 October 2023 (and before cabins run out!) ​
T&Cs apply.
Featured River cruises departing in July and August 2024
Groups Offer!
1 in 8 goes free when you book a 2023 river cruise as a group.
There's even more to enjoy on a group holiday, now 1 in every 8 guests goes free when you book a 2023 river cruise as a group. Experience the delights of Southern France on the Rhône, marvel at the vineyard slopes of the Douro valley or absorb the breathtaking views of the baroque cities on the Danube.
You could use the saving to upgrade to a more luxurious cabin, to add on the drinks package to relax when dining, or to simply have more money in your pocket when exploring the local areas. Whether you're travelling as a group of friends, an organised club or society, you can relax knowing you've got unbeatable value for money.
With Riviera's dedicated Groups Booking Team, you'll be looked after every step of the way.
View T&C's here - https://www.rivieratravel.co.u...
Travel from your local airport at no extra cost
From 2023 enjoy hassle-free travel and choose the airport to suit you at no extra cost. Whether that's flying from Glasgow or Gatwick. Start your holiday the way you want to.