Search for your ideal Cruise
Ocean cruising in Australia
Endless golden beaches stretching as far as the eye can see, a spectacular rugged outback, and a coral reef so huge it can be seen from outer space are just a few reasons why a cruise to Australia is unforgettable. It's no secret that the continent boasts some of the most spectacular beaches on the planet, with white sand shorelines often exceeding hundreds of kilometres (spoiler: you won't have to jostle for beach towel space here), but few travellers have the opportunity to dive into its tropical rainforests in the north, or the ochre-coloured desert in Australia's centre. Home to indigenous Aboriginal people for more than 65,000 years before a European stepped ashore, Australia's breathtaking landscapes are full of fascinating ancient traditions and spiritual customs. But the country has a thriving modern city scene, too, with Sydney, Brisbane and Melbourne boasting world-class restaurants, innovative cocktail bars and sleek architecture. Tired of umbrellas and thermal underwear at home? Australia is the driest inhabited continent with an average annual rainfall of less than 500 mm. Happy days.
Why choose Australia cruises
Due to the sheer size of Australia (it would take around eight days of continuous driving to get from side to the other), an ocean cruise is the ultimate way to experience the wonderful diversity of this great land, where the scenery changes as much as the accents. Australia's coast is dotted with beautiful ports, like the idyllic Esperance, to explore. In Queensland, Cairns is a treasured gateway to the Great Barrier Reef. Meanwhile, Darwin leads to the Northern Territory's rugged natural sights, including Kakadu and Litchfield National Parks. Standing before soaring red gum trees, mystical rocks strewn with Aboriginal art and constellations of piercingly bright stars penetrating the night sky, cruisers can't help but reflect on the ancestral spirits that still walk the land today, and perhaps their own place in the journey. You can cruise to Australia from UK on cruise lines including Princess Cruises, Celebrity Cruises, Royal Caribbean, Silversea Cruises, Norwegian Cruise Line, Holland America, Carnival and Azamara all offer itineraries to Australia, with many of these also calling at neighbouring New Zealand.
find your perfect cruise
Find your ideal Australia cruise
Showing 10 of 978 results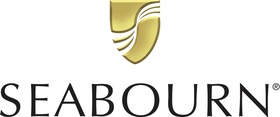 Sponsored listing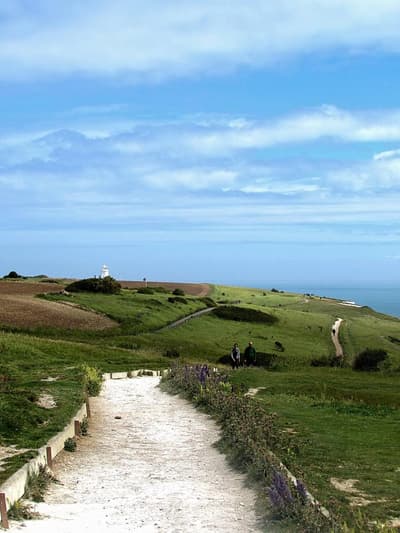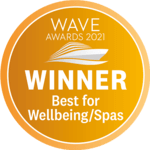 From Seabourn - 2021 Wave Awards winner
7 nights
Departs on the 03 Sept 2022
Seabourn, Seabourn Ovation
Dover, Antwerp, Farsund, + 4 more
Starts at: Dover
Australia cruises: Best places to visit in Australia
Sydney
One of Australia's largest and liveliest cities, the capital of New South Wales is world famous for its iconic Opera House, Harbour Bridge, and all manner of urban treasures in between. The city is perfect for Australia cruisers as its vast harbour alone is an aquatic playground so big it has its own national park. The Sydney Harbour National Park boasts harbour islands, more than 240km of shoreline and secluded beaches – some of the most beautiful in the city – ancient rock art and lighthouses. Join flocks of locals lounging on Bondi Beach or surfing in its turquoise waters. Or head to nearby Watsons Bay to enjoy a scenic hike around South Head. Sydney's Taronga Zoo is filled with indigenous animals, including koalas. The zoo also hides another secret: it has one of the best views of the city.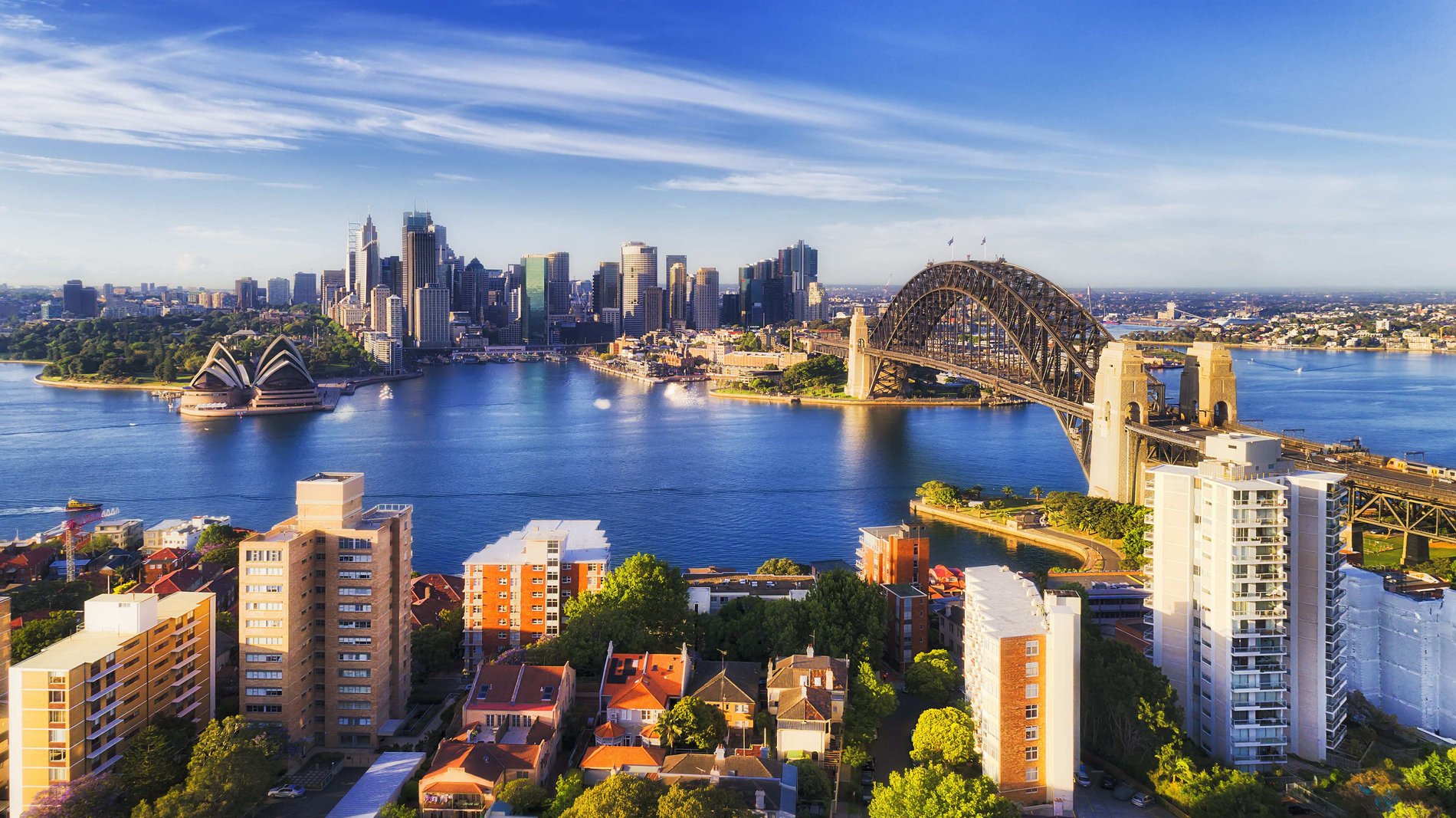 Brisbane
Known as Australia's Sunshine State, the capital of Queensland is laid-back luxury, personified. With a flourishing restaurant, bar and shopping scene, it has all the energy of Sydney, but with a small-town feel and much shorter queues. Brisbane is a river town, so one of the best ways to see the sights is to jump on the City Cat and explore areas like New Farm, Bulimba, South Bank, and West End from the waterway. There's a man-made sand beach right in the middle of the city (a sight to behold in itself) but Brisbane also borders two of Australia's very best beach regions, the Sunshine Coast and the Gold Coast, both reachable within an hour's drive. The Kangaroo Point Cliffs, just across Brisbane River, offer amazing views of the city skyline from its lofty peaks.
Melbourne
A hipster haven, Melbourne is said to be Australia's most European-style city. Grab a flat black (the Australian version of an Americano, with espresso and hot water), do some people watching at Federation Square, learn about Aboriginal arts and culture at Koorie Heritage Trust, stroll among the palms at the Royal Botanic Gardens or take an unforgettable day trip to the Yarra Valley for rolling vineyards and the chance to sample world-class Chardonnay. If you've got a little longer to explore, it's well worth hiring a car and driving from Melbourne along the Great Ocean Road, which takes you along glorious sweeping views of Australia's southern coast.
Hobart
The island of Tasmania – or 'Tassie' to locals – lies due south of Australia, separated from the mainland by the Bass Strait. An official Australian state, Tasmania is thought to have been occupied by indigenous people for 30,000 years before British colonisation. Its capital city Hobart is a beautiful place to explore. On a stop along your Australia cruise, you can soak up the sublime scenery around Port Arthur, wander through narrow lanes full of colonial style architecture in Battery Point, or browse the boutiques and restaurants in buzzing Salamanca Place. Be sure to take the 30-minute drive from Hobart to the snow-covered summit of Mount Wellington. It's well worth it for the panoramic views from its wooden boardwalk, and its slopes are a great place to stretch your legs with some bushwalking. Wherever you end up, Tassie's native wildlife is ever present: spy Tasmanian devils after dark, share the ocean swell with seals and dolphins or watch penguins waddling at dusk.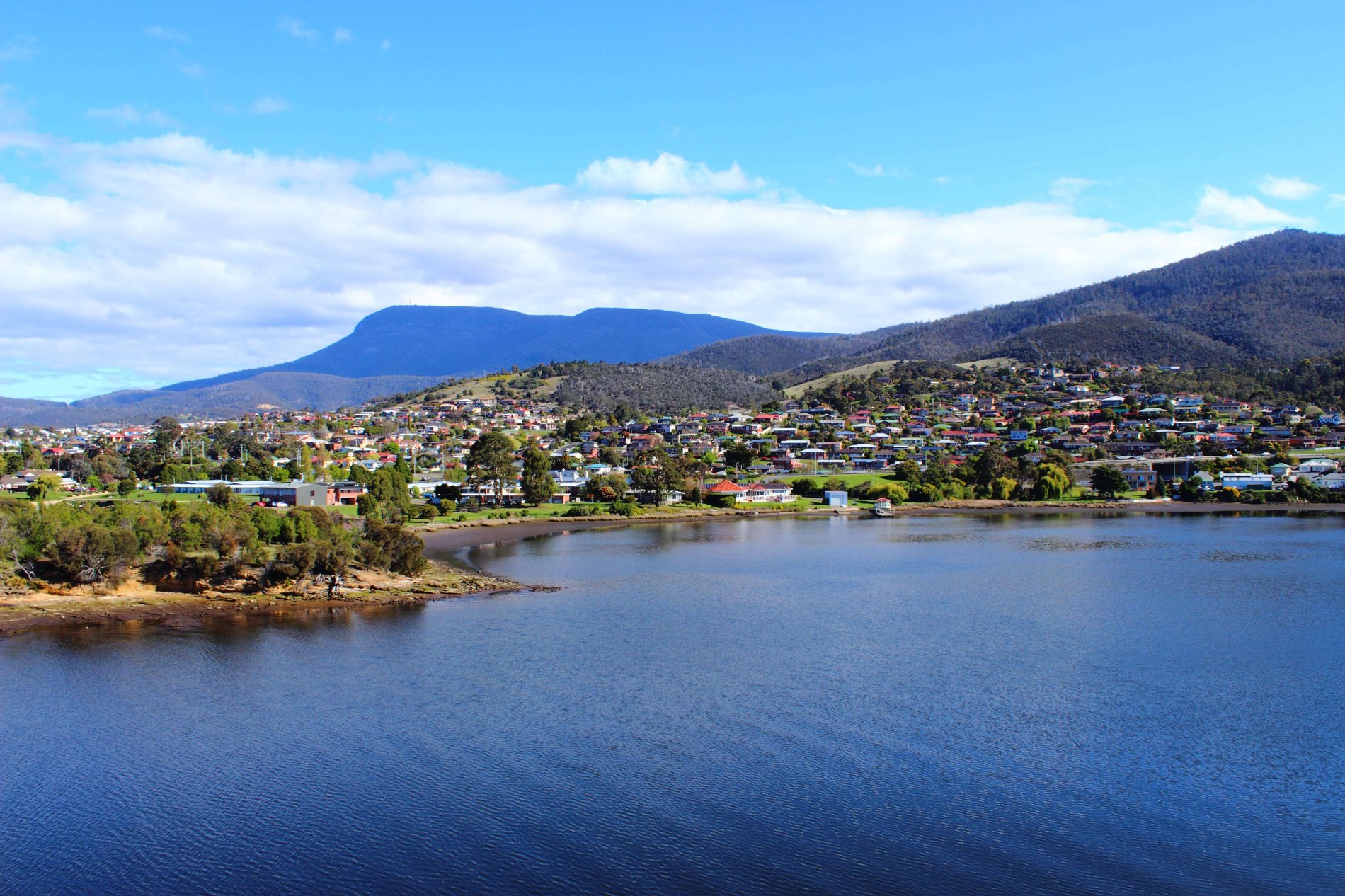 Cairns
Located in northern Queensland, Cairns is the gateway to two of Australia's most awe-inspiring sights; the Great Barrier Reef and Daintree Rainforest. These two UNESCO World Heritage Sites draw international tourists year-round and it's easy to see why. Take the Skyrail Cableway to hike through the tropical rainforest, the oldest in the world, with its lush green canopy and thick jungle. Or join one of the regular half-day trips to Green Island and be snorkelling on the Great Barrier Reef, one of the world's seven natural wonders, within an hour of leaving the city. Its coral gardens and jewel-coloured reef fish are truly incredible. When David Attenborough calls somewhere 'the most extraordinary place on Earth' you know it's not one to be missed.
Adelaide
An up-and-coming metropolis in South Australia, this port city centres around The Adelaide Park Lands, home to an abundance of native flora, including more than 5,000 roses in its Botanical Gardens. Downtown, visitors can sample local produce from more than 250 stalls at the 19th-century Central Market, catch a cricket game at the Adelaide Oval, dubbed the 'prettiest cricket ground in the world', or learn about aboriginal culture at the South Australian Museum. Hang out with surfers and backpackers at Glenelg beach, or head out of town for a memorable wine-tasting experience in the nearby Barossa Valley. Only an hour's drive from central Adelaide, you could be sipping the region's world-famous Shiraz amongst rolling vineyards of green and gold.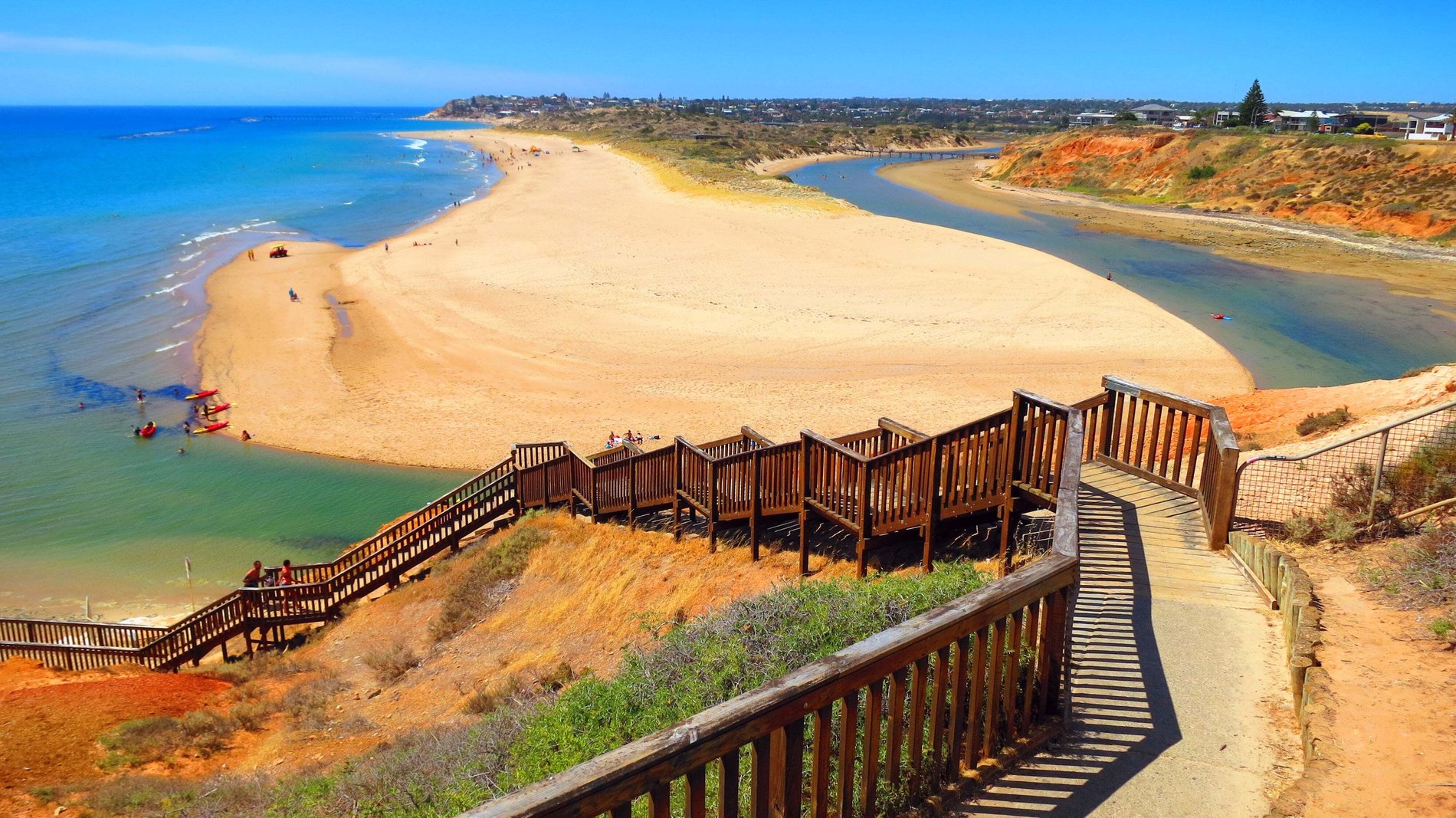 Darwin
Darwin in Northern Australia, delivers more than enough rugged beauty to earn its namesake: none other than renowned naturalist Charles Darwin. This port city in the lushly forested northern province is known for its year-round tropical climate. After you take in the ocean views at Cullen Bay Marina, take a dip in the city's man-made Wave Lagoon. Or go looking for crocodiles. The Northern Territory is known for its gargantuan saltwater crocs, and at Crocosaurus Cove in the centre of Darwin, adrenaline junkies can even choose to swim with the toothy creatures via the cheerily named Cage of Death, the world's only crocodile dive. If you're looking to venture farther out, it's just over an hour from Darwin to the Kakadu rainforest or the waterfalls and plunge pools of Litchfield National Park.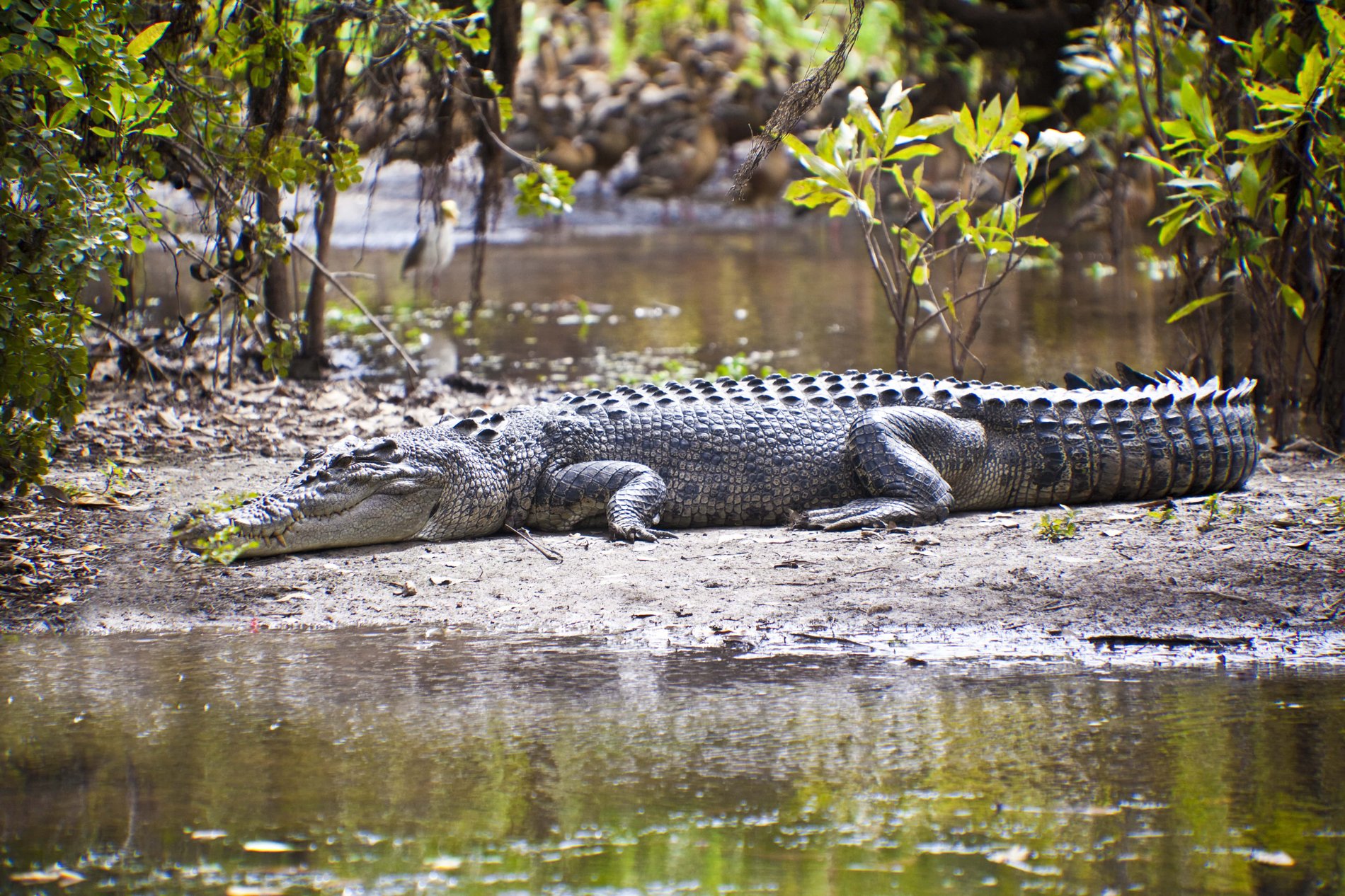 Esperance
With a population of just 10,000 people, Esperance may be small, but it packs in beach-side beauty on a grand scale. You might think you've docked in the Caribbean when you pull into this port city on Western Australia's southern coastline, greeted by crystal-clear turquoise waters and white-sand shoreline. On a cruise around Australia, cruise to Esperance and head to Cape Le Grand National Park to experience the immaculate shoreline surrounded by granite peaks. Take a dip in the calm waters of Twilight Beach, with its family-friendly, shallow sand bar and impressive boulders dotting the shore. Or hop over to Lucky Bay, where kangaroos are regularly spotted lazing on the sand.
Iconic ports
Australia cruises: Best things to do in Australia
Discover Aboriginal culture
Learn the fascinating customs and beliefs of the ancient people who wandered these lands many centuries before a European first stepped ashore. Visit spiritual Aboriginal sites, find out about Dreamtime culture, experience a traditional smoking ceremony or gaze at millenia-old rock art in places like Kakadu National Park, near Darwin. You'll gain a greater understanding of the cultural significance behind iconic Australian symbols such as the boomerang and didgeridoo, and how these customs are deeply rooted in Australian soil while submerging in a cruise around Australia.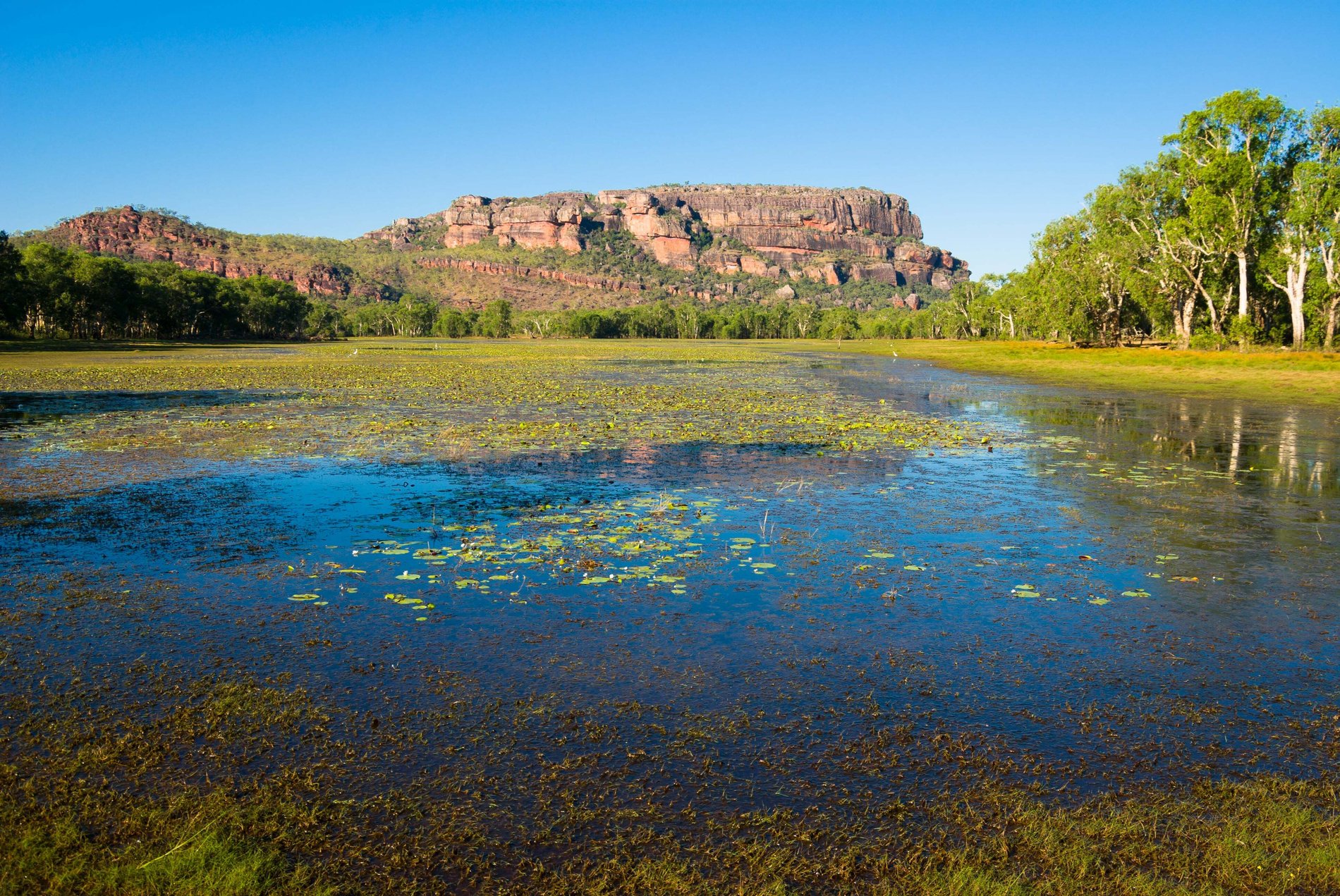 Meet koalas
Although holding koalas is now banned is almost every Australian state, there are ample opportunities for a close, hands-off look at the nation's cuddliest mascot. Kuranda Koala Gardens, based in the rainforest near Cairns, is a great spot to see koalas in their natural habitat. Or swing by the Koala Park Sanctuary, half an hour's drive from Sydney's city centre, to find the laid-back grey creatures chilling out among 10 acres of eucalyptus trees and native gardens.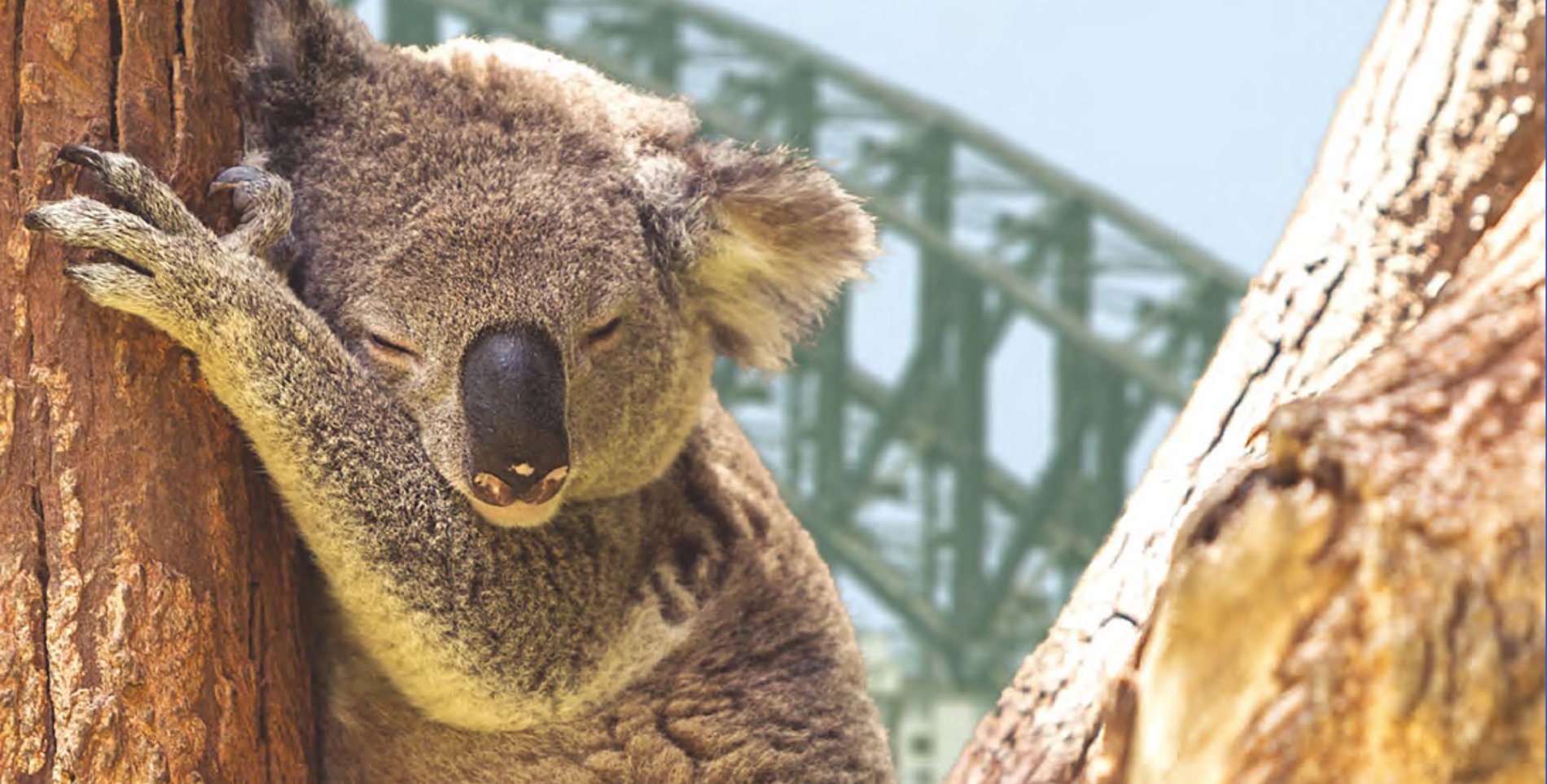 Snorkel the Great Barrier Reef
Not only is the Great Barrier Reef one of the Seven Natural Wonders of the World, it is the planet's largest living organism, home to more than 1500 fish species as well as dolphins, humpback whales and myriad sea turtles. Located off the coast of Queensland, the reef is accessible from towns like Cairns, Airlie Beach and Port Douglas, from where you can board glass-bottomed boats on half-day excursions snorkelling, diving and swimming through its sublime beauty.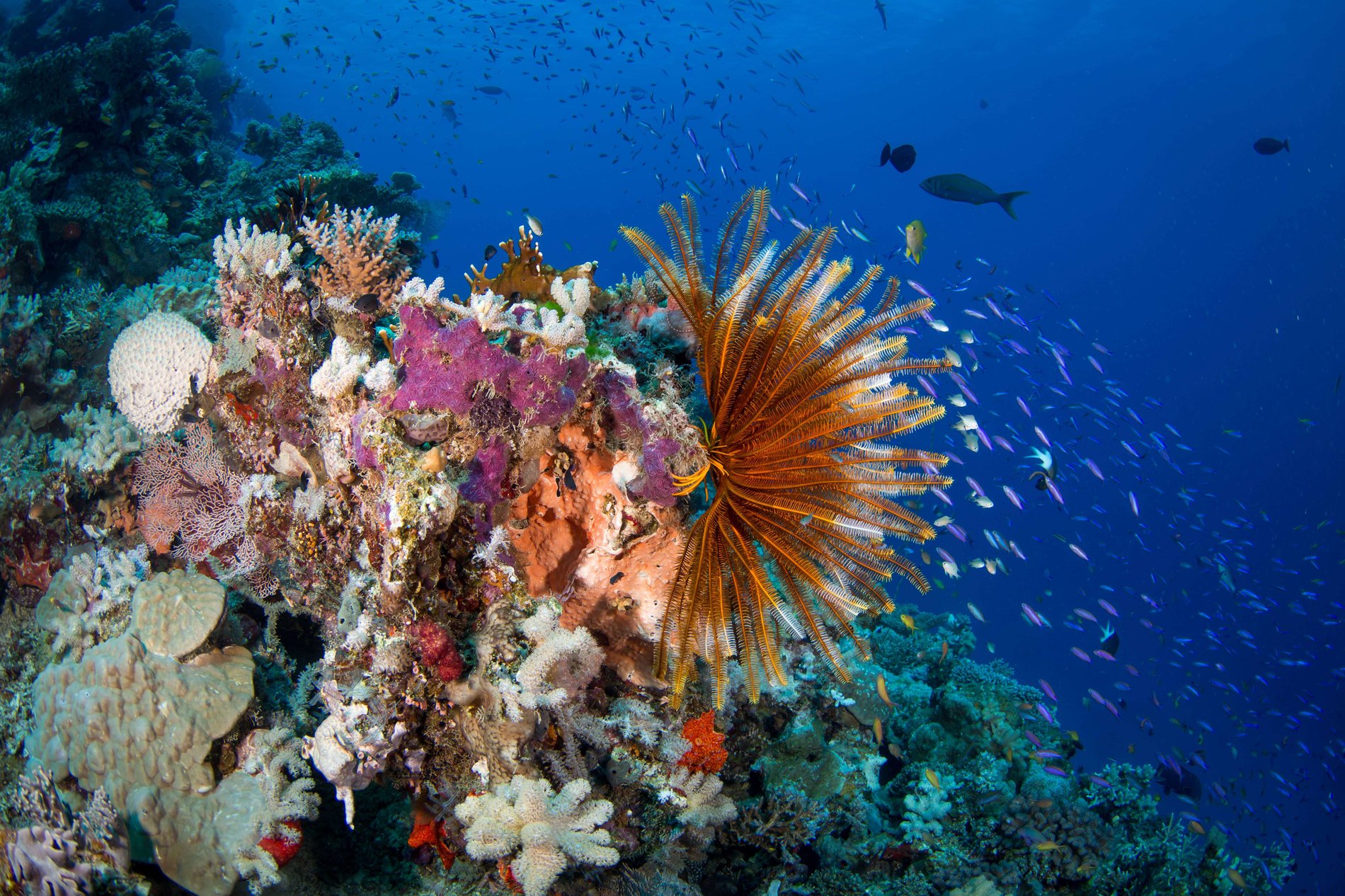 Sample award-winning wine
Wine-tasting in one of the nation's sun-kissed vineyards is the perfect way to spend an afternoon onshore. Some of Australian best vineyards are clustered around the coastal areas in the south, so depending on which port your cruise calls in at, you're never far away from a wine tour. The Yarra Valley, an hour from Melbourne, produces world-class Chardonnay and Pinot Noir amidst stunning scenery, while the bucolic Barossa Valley, outside Adelaide, specialises in spectacular Shiraz.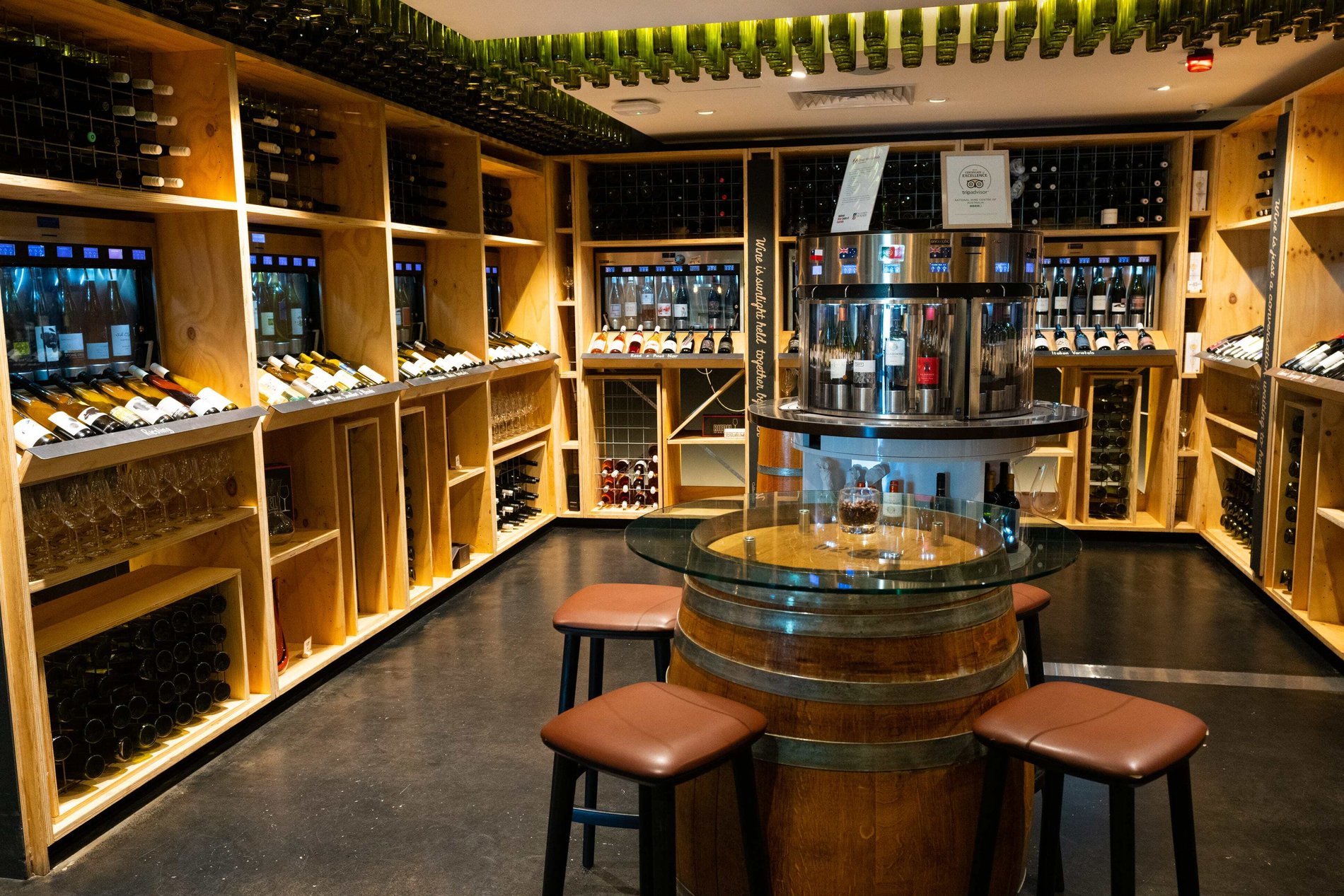 Hit the outback
If you have a little longer to explore Australia, either before or after your cruise, head to Alice Springs in Australia's Northern territory, the gateway to the Outback. Visit the UNESCO World Heritage-listed Uluru-Kata Tjuta National Park to see the famous red rock Uluru rising out of the desert. The spot has spiritual significance for local Aboriginal people. Take a guided tour around its 9.4km base, learning the stories passed down through generations. Or join the 6km Kings Canyon rim walk around the rust-coloured gorge for epic sandstone domes, watering holes, and cliffs.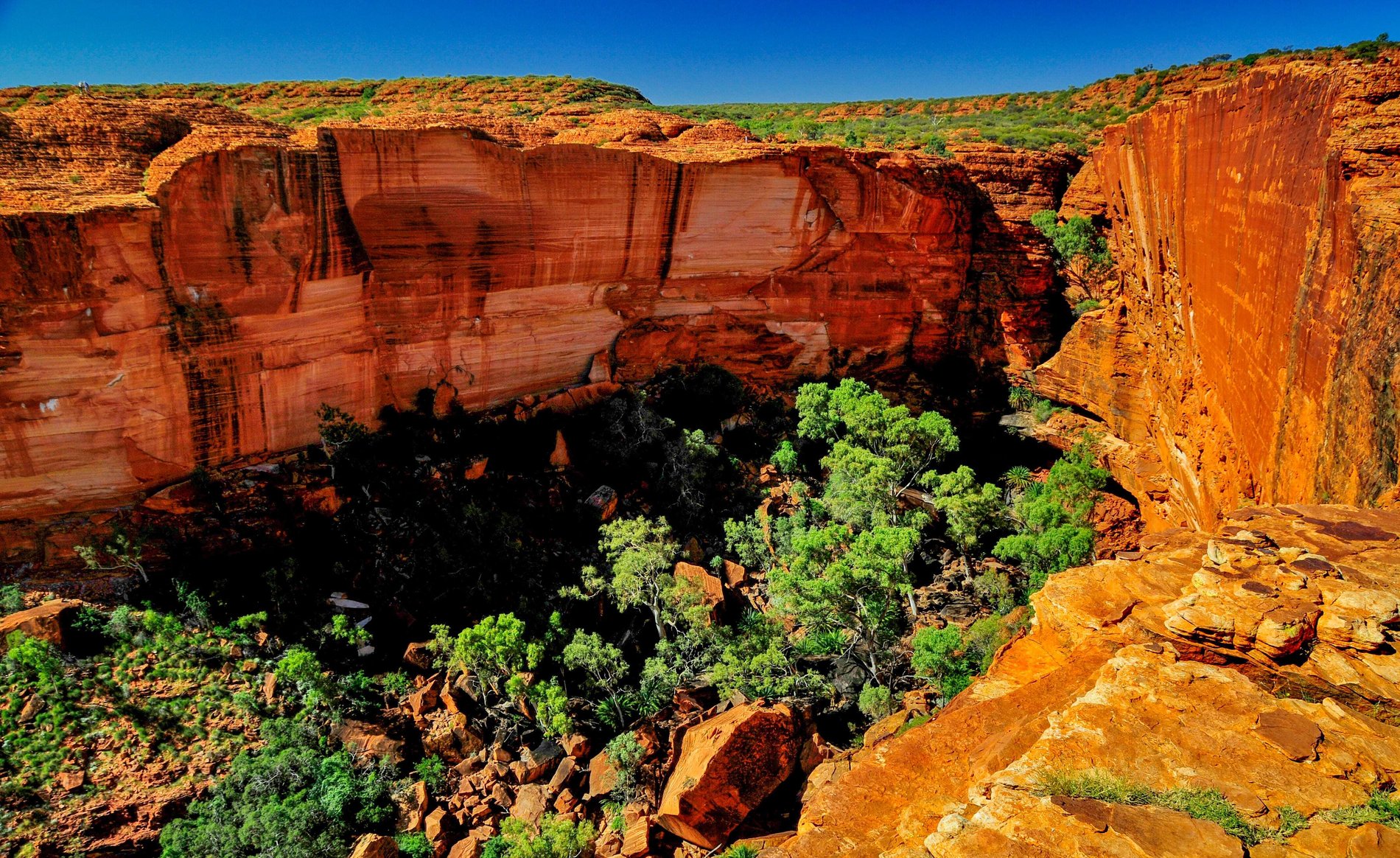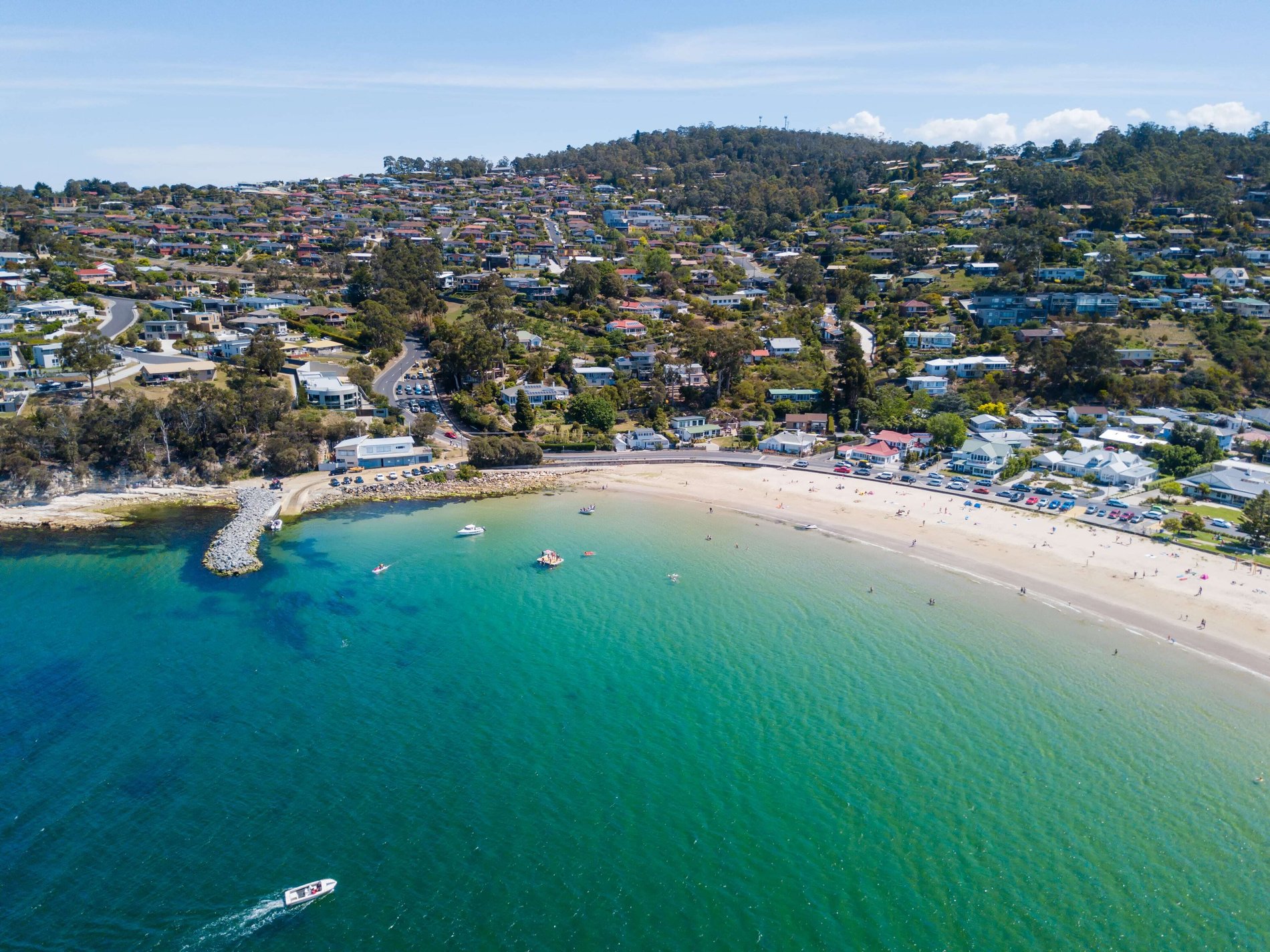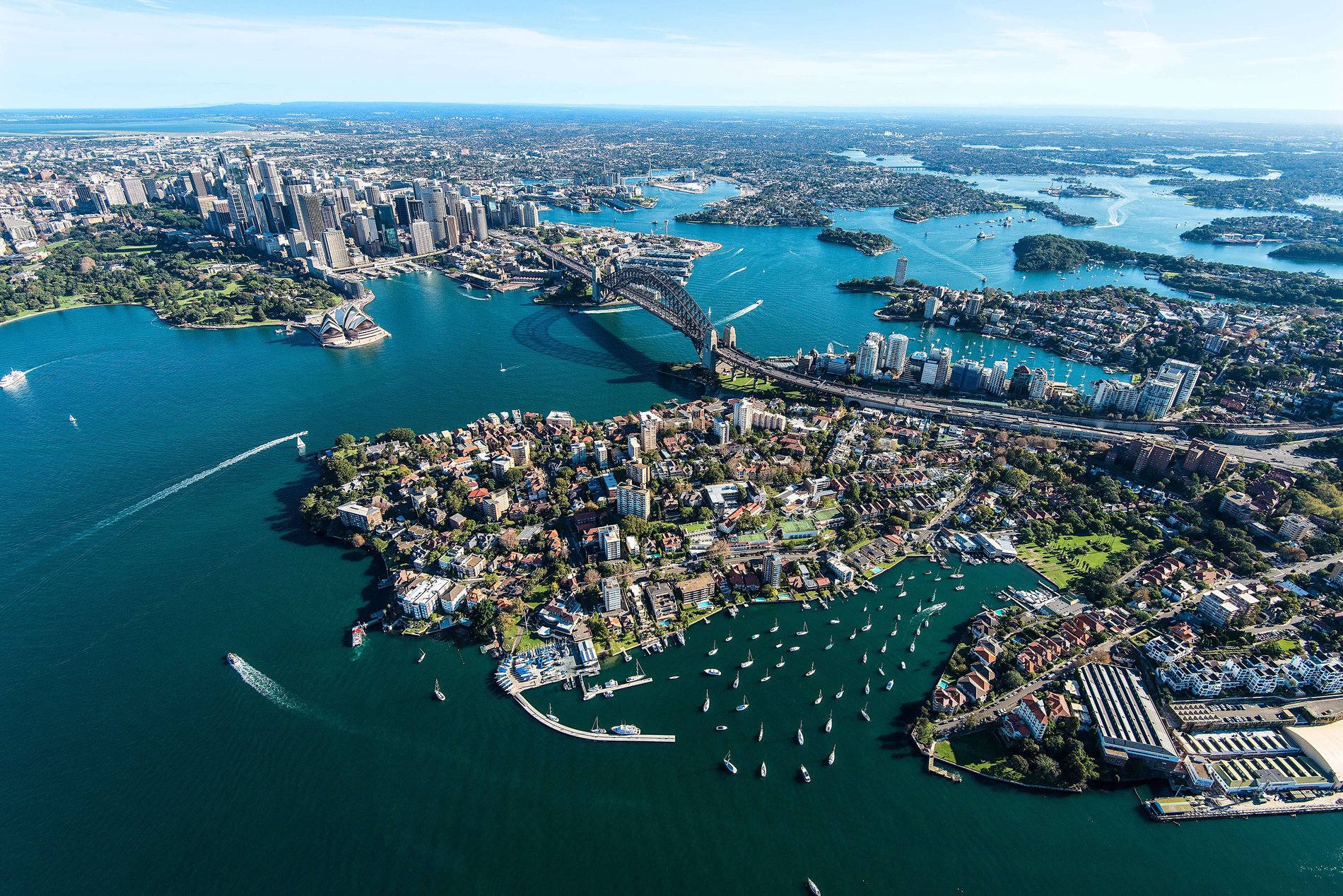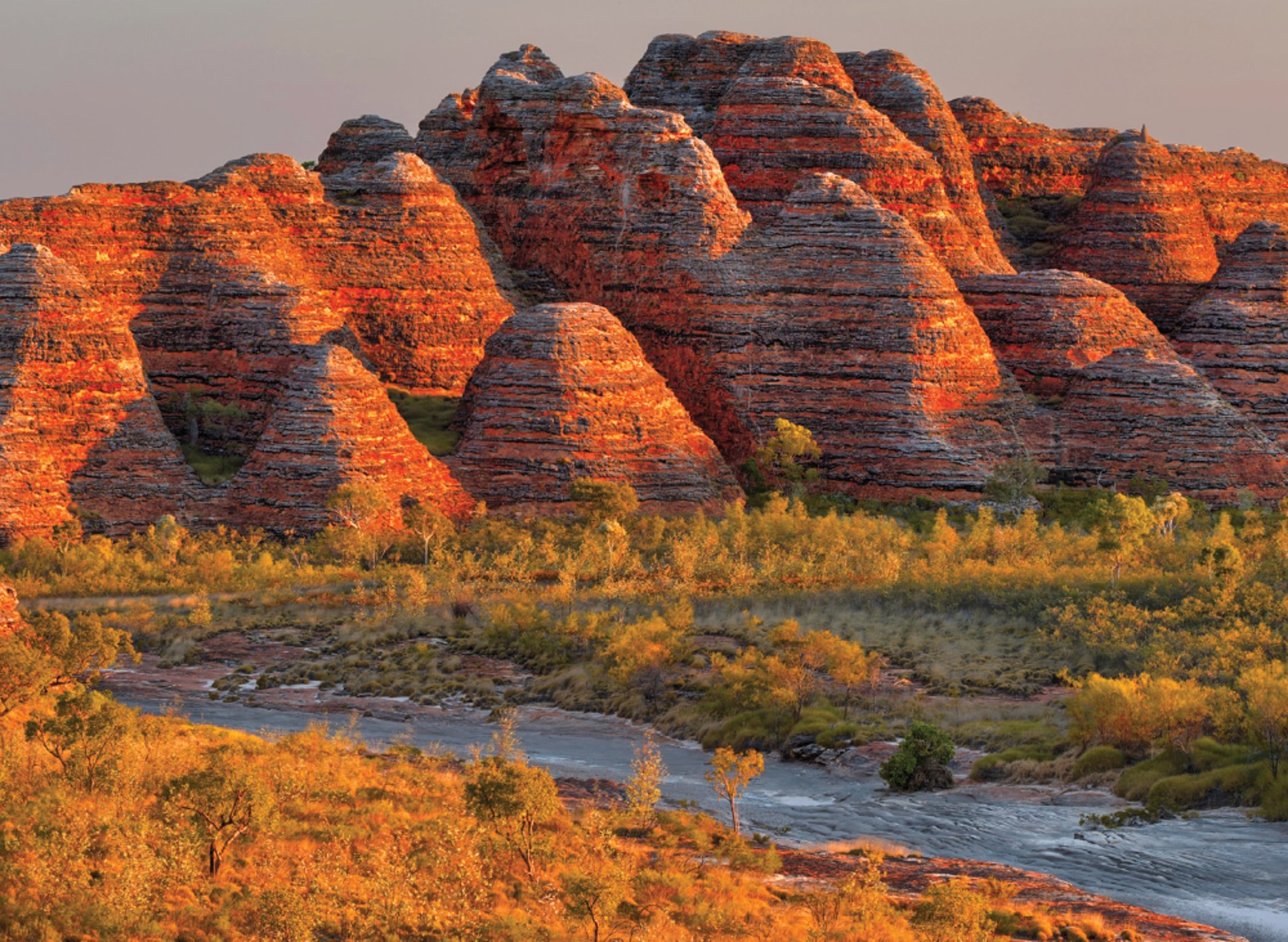 The sandstone Bungle Bungles