Search for your ideal Cruise
Ocean cruising in Jamaica
Stunning beaches with crystalline waters, lush steamy rainforests and gorgeous green mountaintops set the scene for the colourful adventure that awaits cruisers in joyous Jamaica. Known as the birthplace of reggae, this cheerful Caribbean island pulses with a fusion of African rhythmic and locally produced music. Jamaica was once home to the world-famous reggae king, Bob Marley who popularised the funky and, in many ways, spiritual genre across the globe. Jamaica's vibrant culture is rooted in the sub-Saharan African heritage of the island's population, while Rastafarian influences as the country's primary religion characterise the Jamaican lifestyle. Jamaica's official language is English; however, this is infused with the passionate Jamaican dialect of Patois - a mixture of English, French and African words which emerged from the languages of diverse settlers who arrived at differing times on the island over the centuries. From enchanting music and captivating history to ravishingly beautiful natural landscapes, this magical island is a tropical paradise - one to be explored by a cruise to Jamaica.
Why choose Jamaica cruises
Jamaica is the third-largest island of the Greater Antilles and boasts 1,022 kilometres of coastline along which five deepwater ports provide the perfect access points for cruise ship passengers to explore the island and experience all that Jamaica has to offer. For an urban adventure, cruisers can disembark at Kingston, the cosmopolitan capital and cultural district of Jamaica. Montego Bay and Port Antonio offer spectacular scenery and white sandy shores, while Falmouth and Ocho Rios reveal elements of the country's fascinating history. Cruise companies such as Royal Caribbean, Norwegian Cruise Line, Carnival, Celebrity Cruises and Princess Cruises tailor their itineraries to allow travellers to discover all of Jamaica's highlights by boat.
find your perfect cruise
Find your ideal Jamaica cruise
Showing 10 of 626 results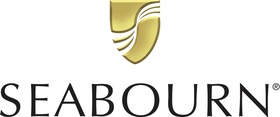 Sponsored listing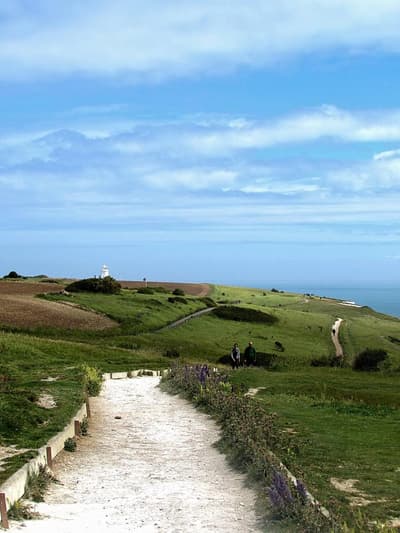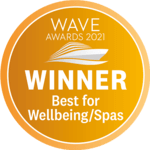 From Seabourn - 2021 Wave Awards winner
7 nights
Departs on the 03 Sept 2022
Seabourn, Seabourn Ovation
Dover, Antwerp, Farsund, + 4 more
Starts at: Dover
Jamaica cruises: Best places to visit in Jamaica
Ocho Rios
The dazzling waterfront town of Ocho Rios is located in the island's 'garden parish', a verdant haven that brims with laid-back, friendly restaurants, well-renowned cultural attractions and exquisite natural wonders. Jump aboard the Sky Explorer at Mystic Mountain which will transport you high above the treetops to the peak of the magnificent mountain. Here, you can enjoy spectacular panoramic views of the island before strapping yourself into the exhilarating Rainforest Bobsled which will send you tearing through the dense rainforest trees. Cool down by bathing in the turquoise waters at Dunn's River Falls, where cold water cascades 300 metres down smooth, latte-coloured rocks into the sea at Little Dunn's River Beach. This extraordinary natural phenomenon is a source of national pride in Jamaica and the sheer beauty of the falls has made them a recognisable backdrop for films such as Dr No and Cocktail. James Bond fanatics on a cruise to Jamaica will also be delighted to find that tours are available at GoldenEye house, the former home of Ian Fleming, which was also inhabited by Bob Marley for a short while. A visit to Dunn's River Falls along a Jamaican cruise can also be combined with a day trip to Nine Mile, the hometown of Bob Marley and his final resting place. Learn about the reggae legend's life at the Nine Mile Museum and pay homage to his body at the Bob Marley Mausoleum. To satisfy your cultural thirst, visit the Rio Nuevo battle site or the Spanish settlement of Port Maria, where 18th-century national heritage sites including Port Maria Courthouse and Fort Haldane beckoning be explored. If you're looking to return home with some authentic Jamaican keepsakes, weave through the market stalls at the Ocho Rios Craft Market where local vendors display their intricate handiwork. Finish the day by stretching out next to a sun-drenched pool with a cocktail at Jimmy Buffet's Margaritaville resort.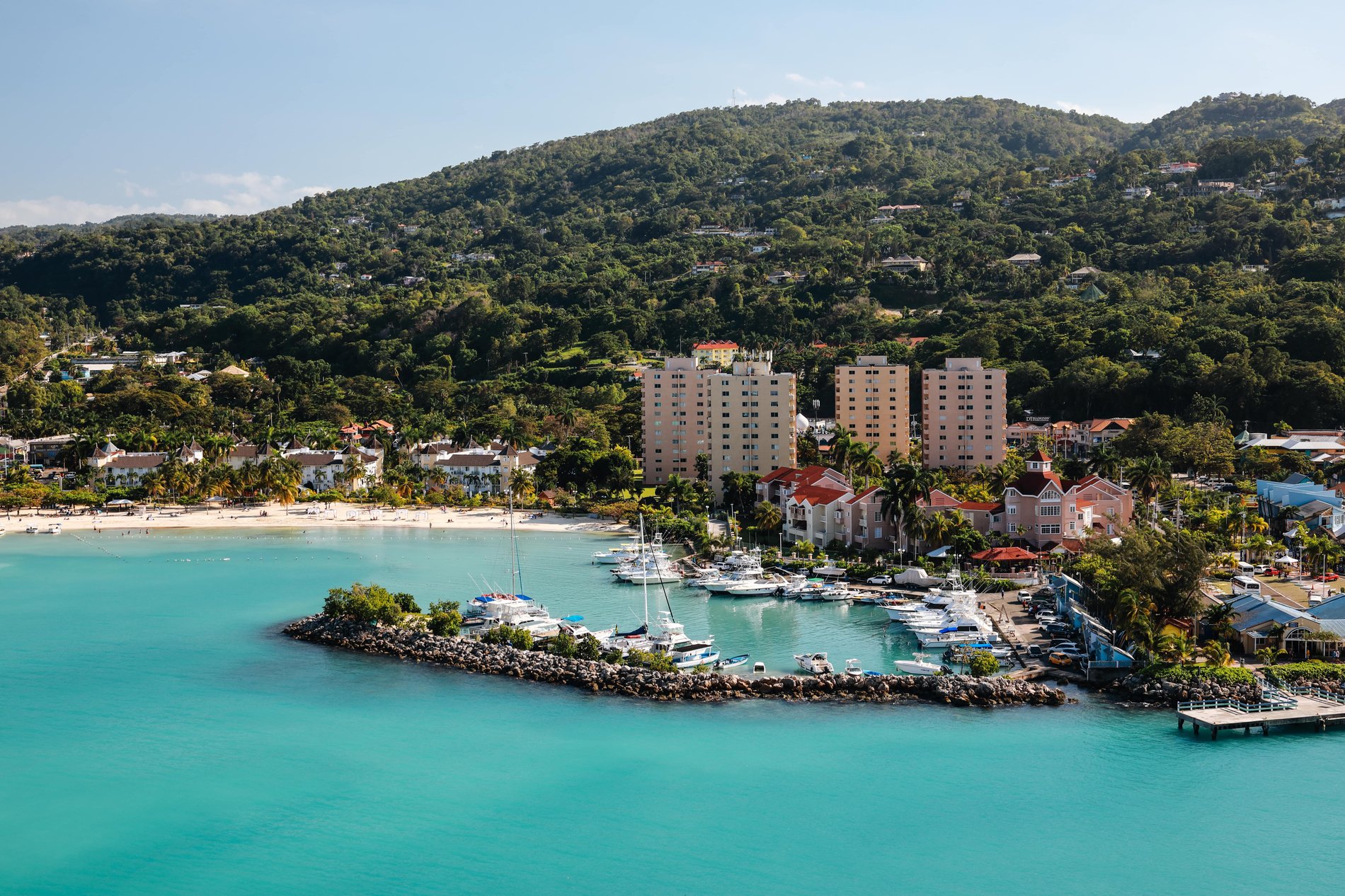 Montego Bay
Known affectionately as 'Mo Bay' by tourists and locals alike, Montego Bay is the hip capital of Saint James Parish, located on the north coast. It is impossible to resist the bay's exotic allure, where sparkling waters lap the shores of tranquil beaches such as Kent Avenue and Mahee Bay. The spectacular Doctor's Cave Beach is one of the most popular in the area; tropical fish swim right up to the shoreline and it is even believed that the waters have mystical healing powers. Soak in history along a cruise to Jamaica at Greenwood Great House, which was once home to the English poet Elizabeth Barrett Browning and visit the enormous plantation at Rose Hall Great House which is steeped in legends of witchcraft. Just to the east of Montego Bay, you'll find Rio Bueno village which is the launchpad for countless fun activities such as river boarding and white water kayaking along the scenic Bueno River. The village itself is home to two historically significant churches and an art gallery owned by the renowned contemporary Jamaican artist and sculptor, Joe James.
Cockpit Country
Midway between Montego Bay and Ochos Rios is an area called Cockpit Country, a 500 square-mile rural region packed with underground caves, rivers, and streams, which teem diverse wildlife. Here, visitors can journey into the gloomy underground caves of the Printed Circuit and Rockspring, while learning how the Cockpit Country Maroon warriors, including the infamous Cudjoe, used these networks for guerrilla warfare against the British. Hike through luscious rainforest to the cave at the top of Bunker's Hill before sitting down to a woodfire meal of authentic Jamaican food surrounded by tropical birds. Venture into the heart of Cockpit Country to find the small hamlet of Windsor, situated in close proximity to Windsor Caves. In the 18th-century, this land was owned by John Tharp, a cattle-farm owner, and later on in the century the Windsor Great House was built here. The Windsor Caves are home to Jamaica's largest bat population and the ground is covered in slippery guano - bat and bird excrement. Nature-enthusiasts will delight in a cruise along Black River, one of Jamaica's longest waterways. The sinister, dark colour of the water comes from its riverbed which is thick with decomposing vegetation. Look out for crocodiles, egrets and whistling ducks as you glide down the river.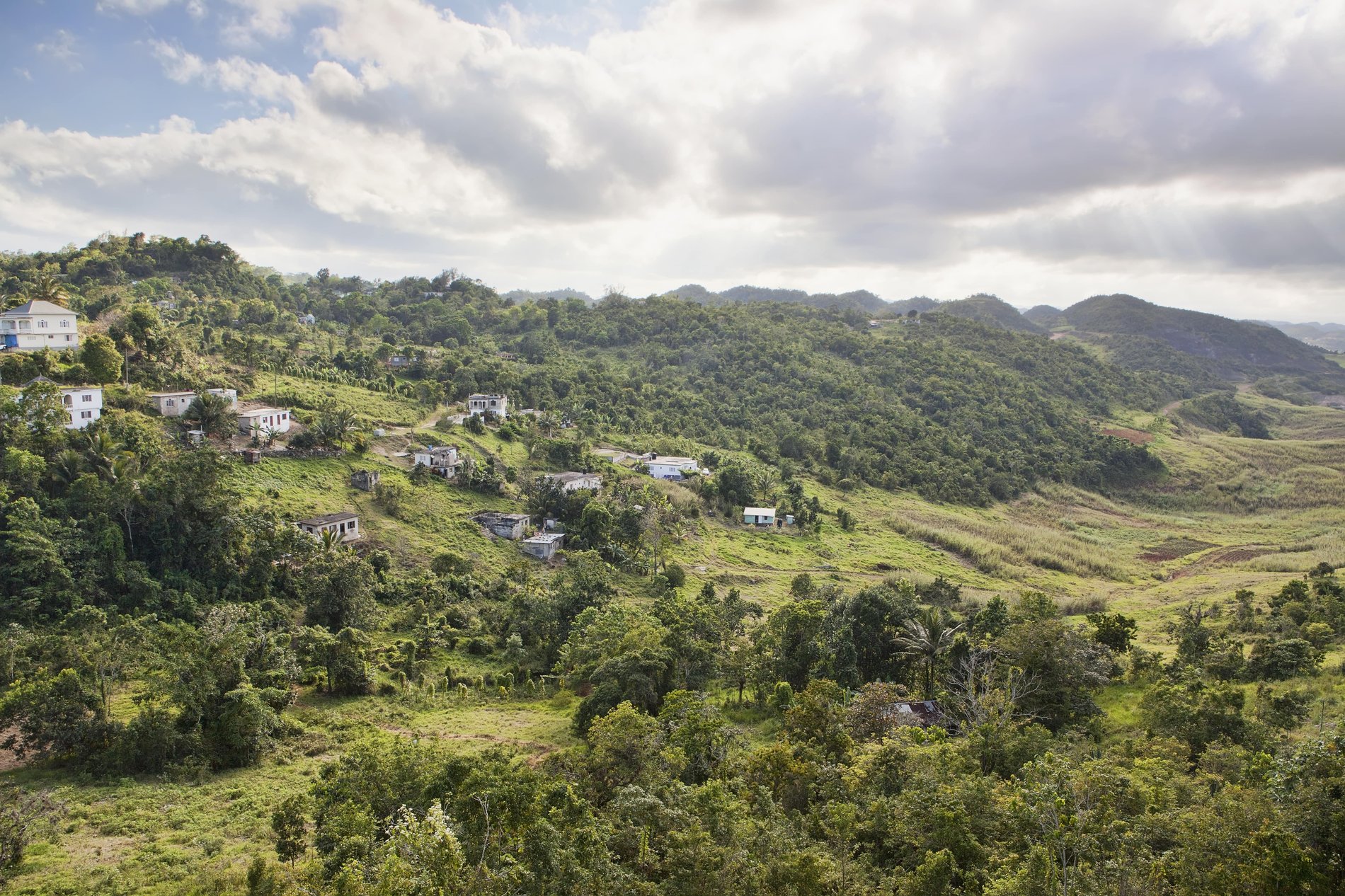 Negril
On the far western side of Jamaica, and a short drive from Montego Bay, is the slow-paced, atmospheric town of Negril. Undoubtedly the area's shining jewel is Seven Mile Beach, whose vast stretch of ivory sand continues for miles. The best way to experience the beach is to embark on a long walk up this heavenly coastline, before taking a dip in its gentle azure waters. Explore the Roaring River Park and Cave in eastern Negril or stare up at the impressive Negril Lighthouse. Stop for an authentic Jamaican lunch at Sweet Spice where you can pick from a menu of ackee, saltfish, oxtail and curried meat. Spend the afternoon trying to get a sense of the dense Great Morass swamplands that stretch from the South Negril River to Orange Bay. The best way to access it is via the Royal Palm Reserve, which provides wooden boardwalks around the swamp forests and is also home to butterflies, doctorbirds, herons, egrets, black parakeets and Jamaican woodpeckers. In the evening, relax at Rick's Café which sits atop a 35-foot-high cliff off which thrill-seekers can jump into the deep sea below. If you're on the lookout for some reggae tunes on your cruise to Jamaica, pop into Roots Café where local bands perform live on Wednesday nights.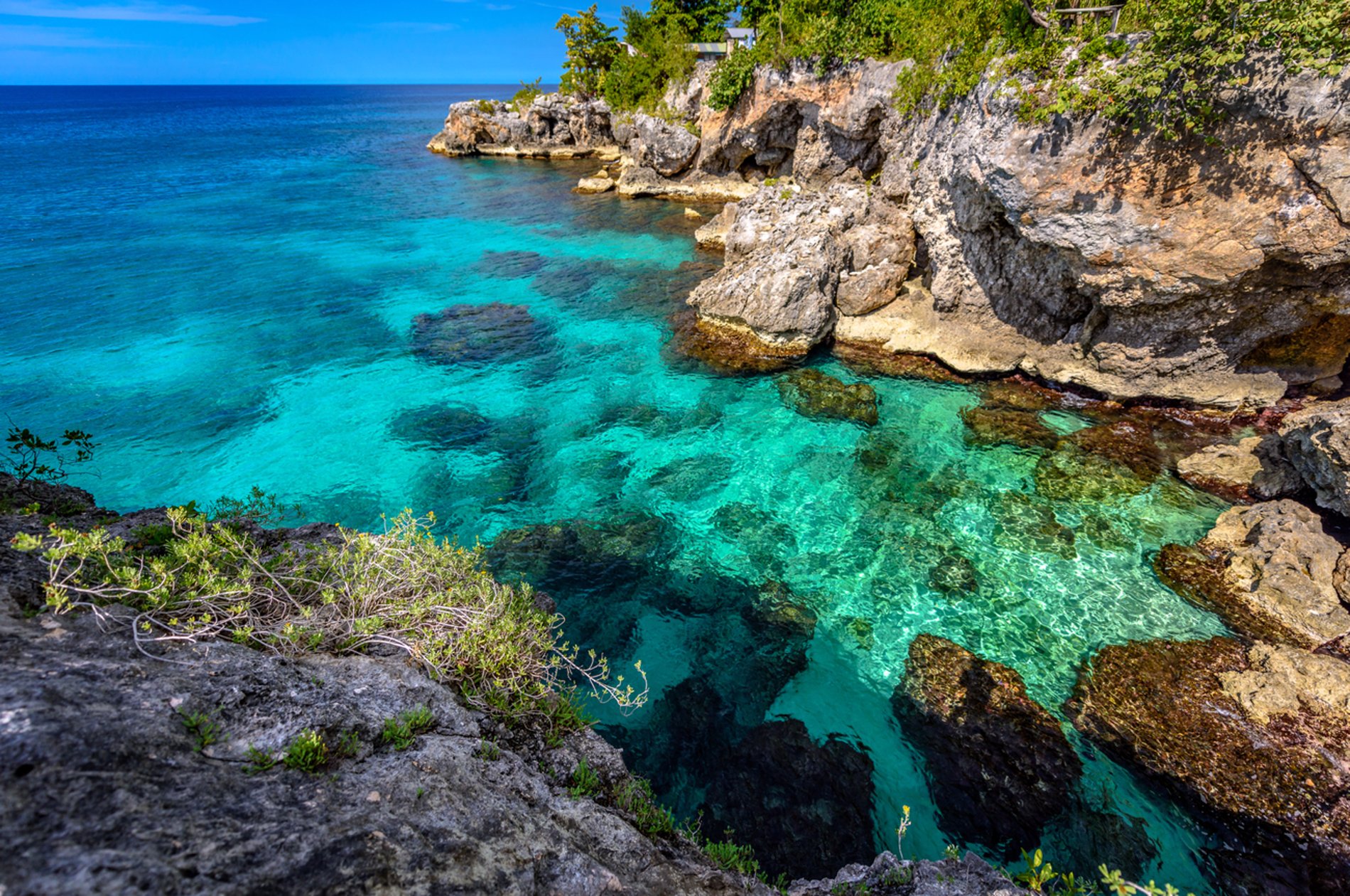 Falmouth
Take a step back in time by visiting the history-drenched town of Falmouth. This architectural hotspot along a cruise to Jamaica boasts the largest collection of Georgian buildings in the country, which visitors can explore on a Braemar trolley tour. Embark on a bamboo rafting tour of the Martha Brae River from Rafter's Village and learn about the legend of the Taino witch Martha Brae who was tortured by Spanish settlers. You can also visit Miss Martha's Herb Garden where you can watch a presentation on Jamaica's medicinal herbs. Ride a safari through Falmouth Swamp where you can see crocodiles basking in the sun, as well as a number of non-native species including owls, snakes and iguanas. Rum-lovers will enjoy a tour of the Hampden Estate, one of the oldest rum-manufacturing buildings in town. When night falls, bathe in the magical Luminous Lagoon which glows with the bioluminescent light of the water's microscopic organisms.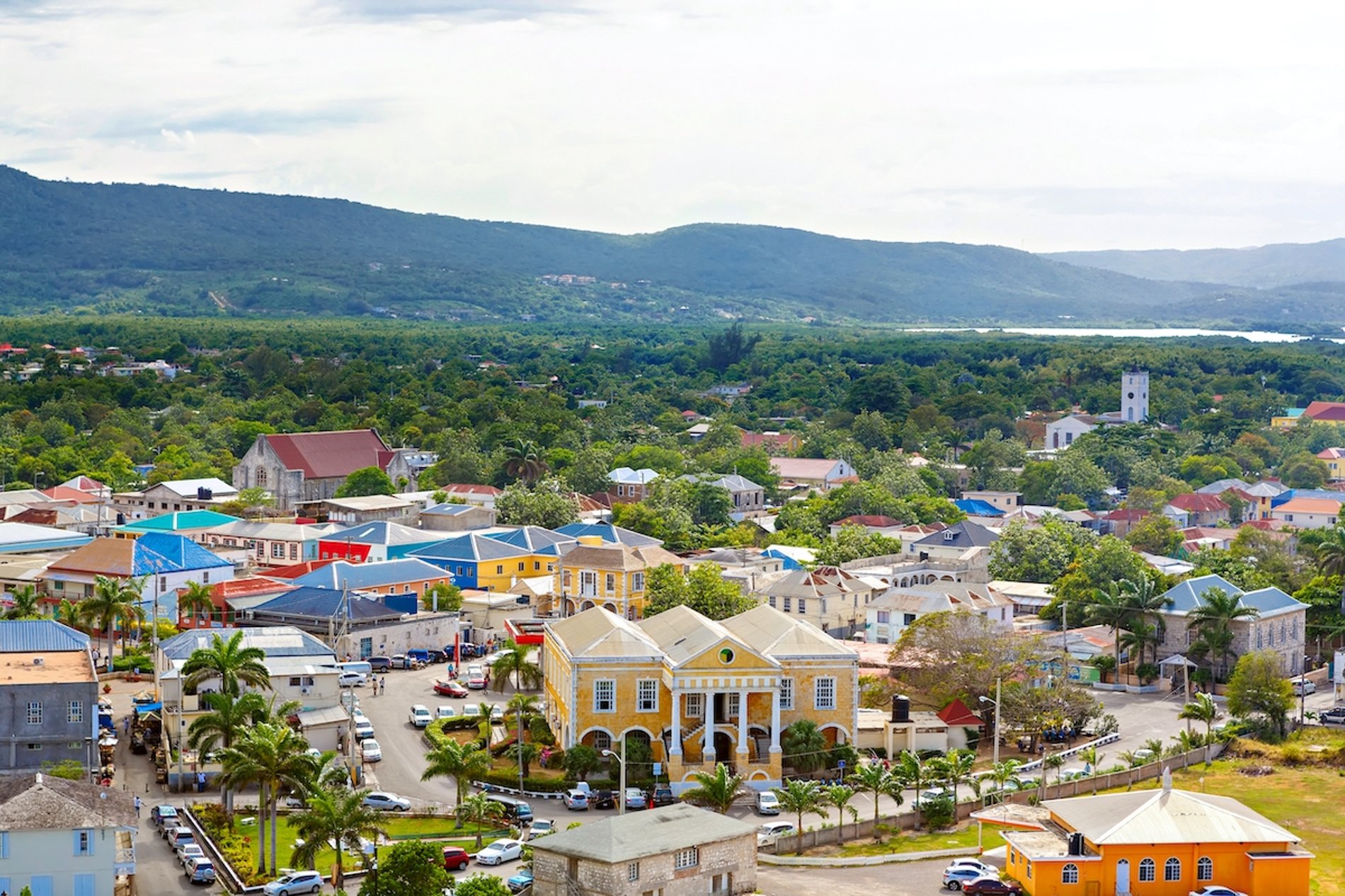 Portland
The parish of Portland lies on the eastern side of Jamaica and can be accessed via cruise ship into Port Antonio. Serene sandy beaches and sumptuous green forests with a backdrop of the beautiful Blue Mountains characterise this gorgeous waterfront town. Soak in the sun at Frenchman's Cove or Winnifred Beach, where shimmering coral reefs host fabulous marine life - a perfect location for snorkelling. Marvel at the natural wonder that is the Blue Lagoon, believed to have formed within the crater of an extinct volcano, and take a dip in the sky-blue waters surrounded by dense greenery. If you're feeling peckish, stop at Boston Jerk Center for a spicy, flavoursome snack. Spend your afternoon enjoying an excursion up the Rio Grande, one of Jamaica's longest rivers. Embark on this from Rafter's Rest where you can balance onboard a bamboo raft and drift down the river with a local Raft Captain.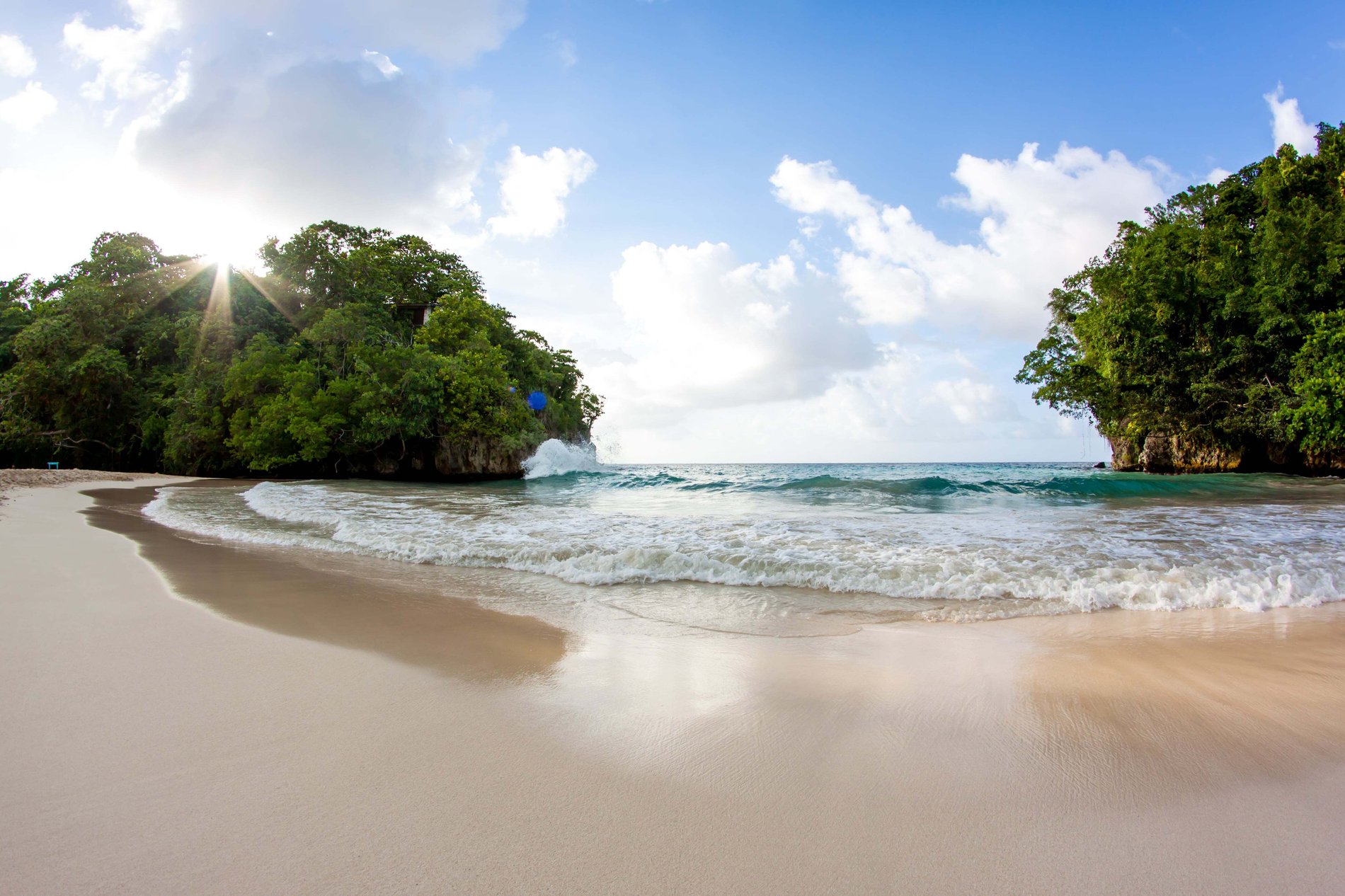 Kingston
Kingston is a cultural melting pot of creative fine art galleries, engaging historical attractions and colourful markets infused with the magnetizing Jamaican vibe. The city's lively streets are plastered with sensational multi-coloured murals and packed full of diverse eateries with menus that range from authentic Jamaican to internationally-inspired. Tickle your tastebuds with some hearty soul food at Sonia's Homestyle Cooking or feast on sweet and spicy meats at Sweetwood Jerk Joint. Sports fans will enjoy paying a visit to Usain Bolt's Track and Records where the walls are adorned with the many accolades of the Jamaican-born sprint star's greatness. Take a tour of Devon House, a former plantation house and one of Kingston's greatest historic sites, followed by a trip to the National Gallery of Jamaica. Pay tribute to the late Bob Marley at his former home which has now been transformed into a museum that showcases his life and music. For a beach break, pop over to Lime Cay off the coast of the mainland, where you can escape the city for a while on the cay's peaceful beaches. If you're looking to explore areas off the beaten track on your cruise to Jamaica, try hiking in the mountains at the Blue and John Crow Mountains National Park which is home to more than 800 species of plant and the Homerus Swallowtail - the largest butterfly in the western hemisphere.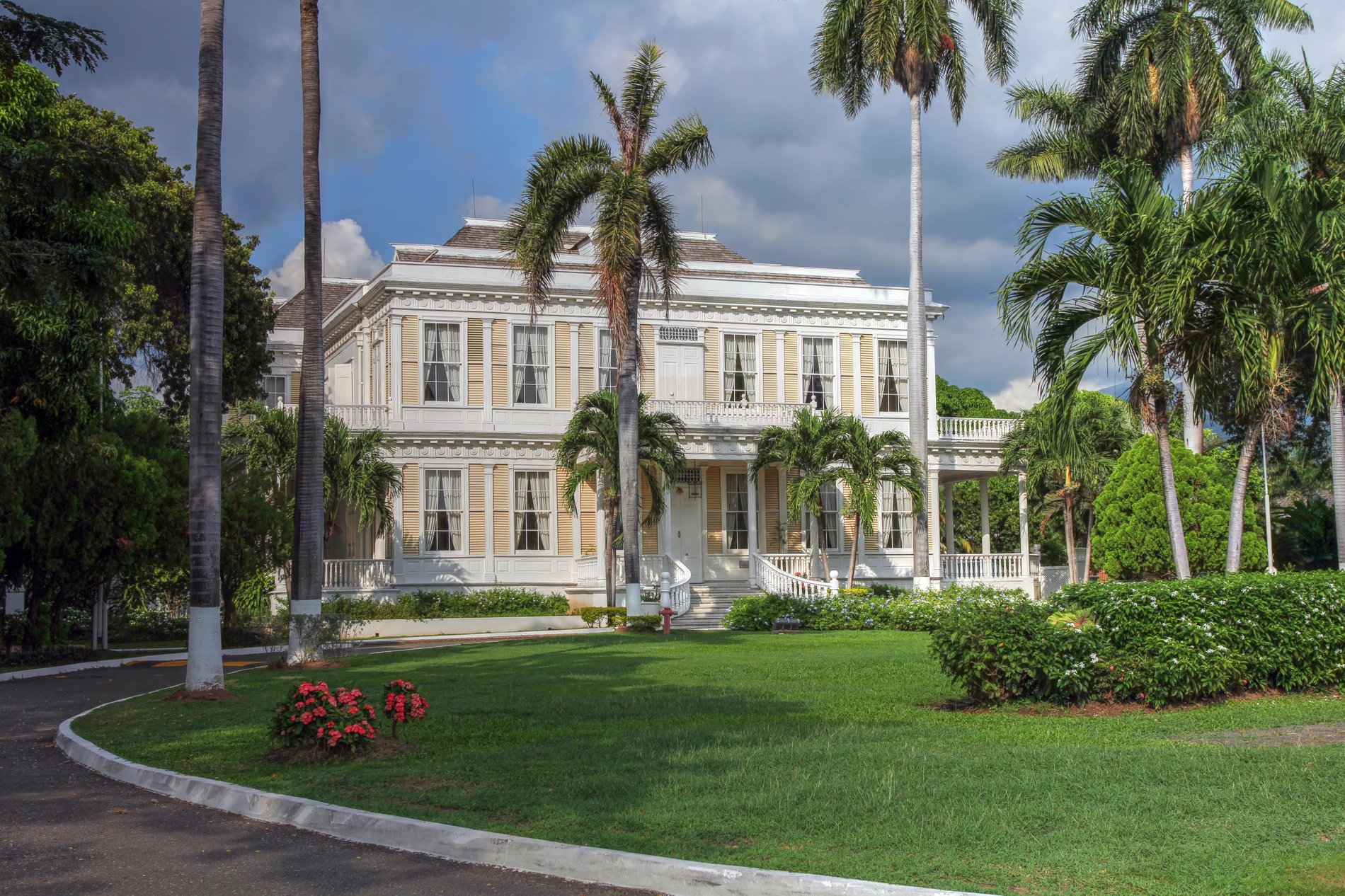 Iconic ports
Jamaica cruises: Best things to do in Jamaica
Visit the waterfalls
You will find stunning waterfalls at every turn along a cruise to Jamaica. Gaze up at the awe-inspiring seven-tiered YS Falls in St. Elizabeth Parish which can be reached from Montego Bay or bathe in the cool waters at the bottom of Reach Falls in Portland. Mayfield Falls is the ideal spot to experience a less-visited picturesque waterfall, while Port Antonio is home to the freshwater Blue Lagoon which sources its water from a cold mountain spring.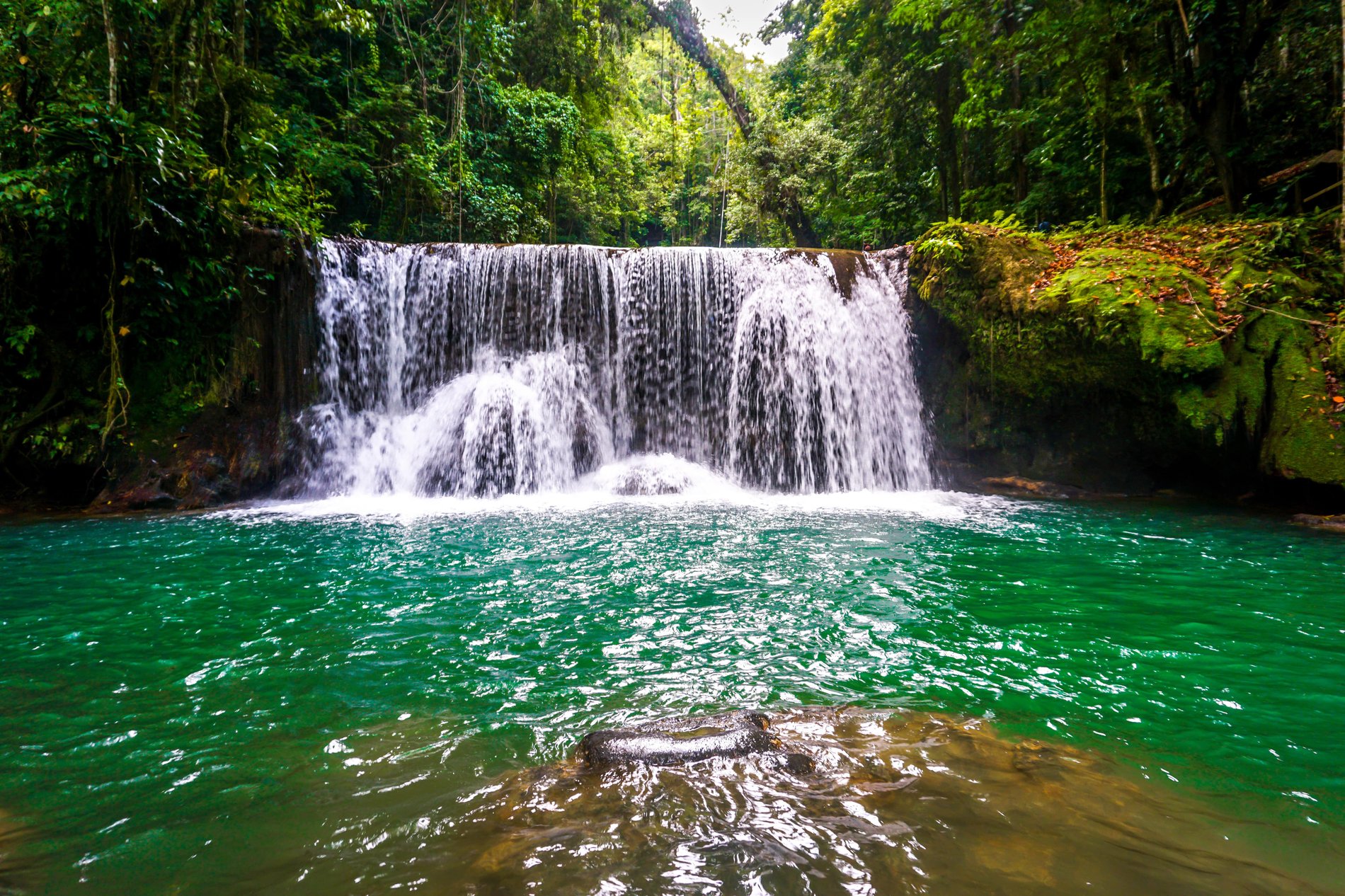 Try the cuisine
The fiery flavours of Jamaican cuisine will explode in your mouth as you feast on spicy jerk chicken and tender curried goat. Start the day with Jamaica's national dish of ackee and saltfish, followed by a lunch of beef patty or escoveitch fish. You'll find a variety of stews on Jamaica's menu, such as Stew Peas and Red Peas Soup, which are often accompanied by the classic Jamaican Rice and Peas. Round off your meal by indulging in the country's sweet treats of mouth watering Jamaican rum cake or sweet potato pudding.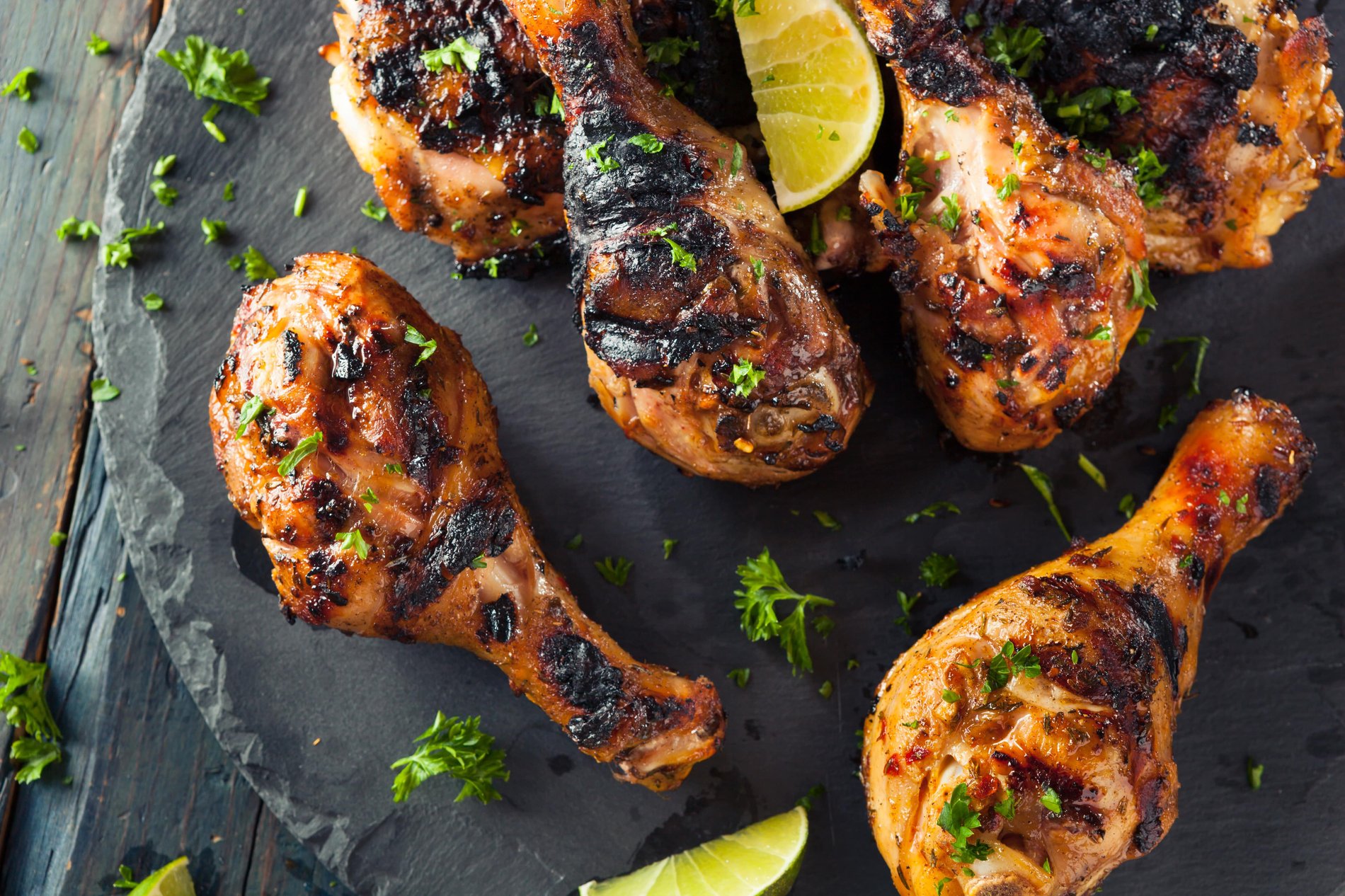 Listen to the music
Reggae is not the only popular genre of music that originates from Jamaica. Mento is a style of Jamaican folk which fuses a combination of African and European rhythms. Toasting is another style of music similar to rapping, during which deejays talk or chant in a monotone melody in an improvised fashion. Ska is a fusion of American jazz and Caribbean calypso and was the trending music genre in Jamaica in the 1960s. Visit any bar or restaurant on this rhythm-loving island and you are likely to hear any of these musical styles.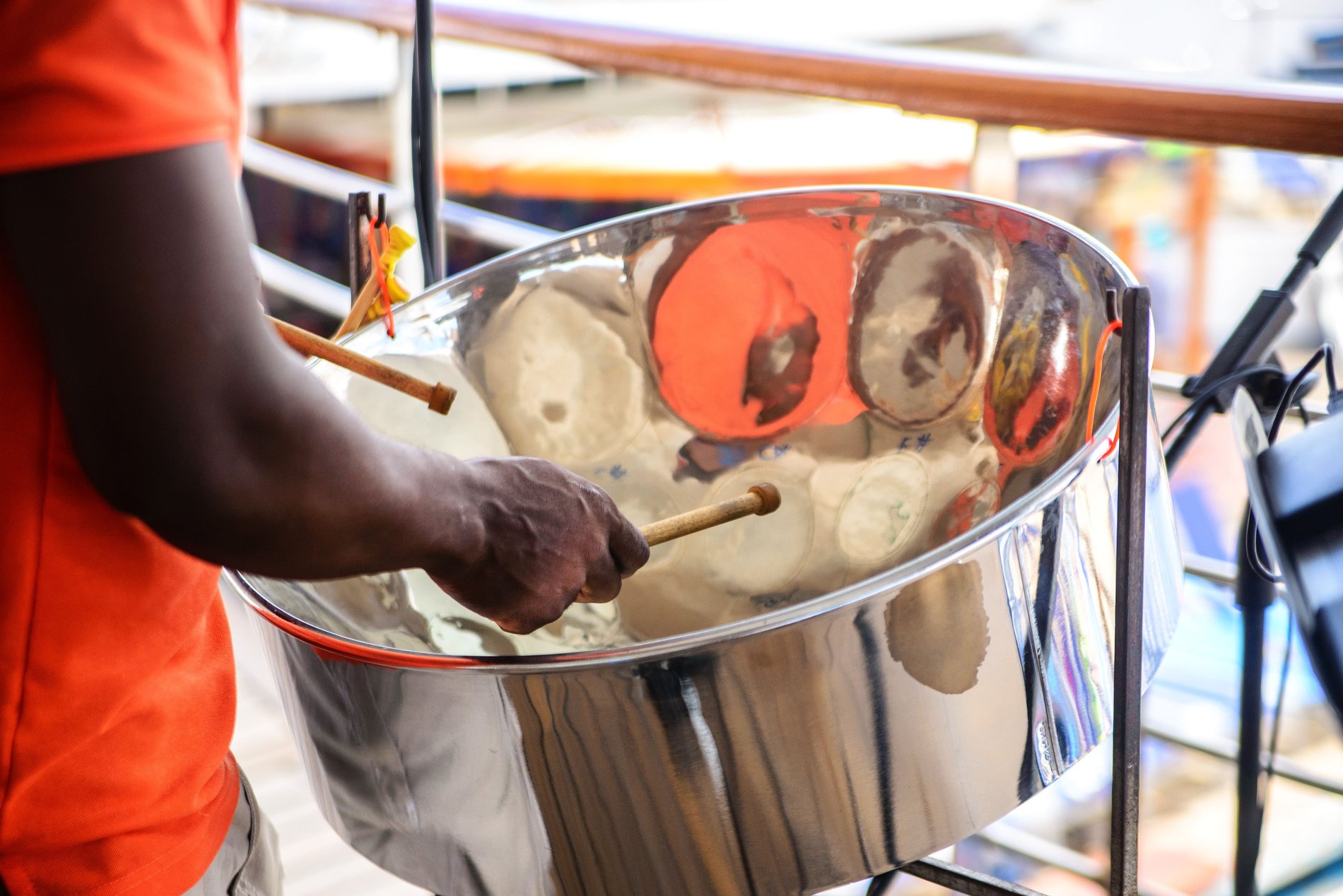 Tour a historic plantation
Old Jamaican sugar plantations can be found dotted around the island and recall the history of slavery in the country. Grand, colonial plantation houses were owned by wealthy English landlords who imported slaves to work on their lands. Tours of around many of these former plantations are available, such as Montpelier Estate and Rose Hall in Montego Bay. One of the last working plantations is also open to the public – the Croydon Plantation. Here, visitors can journey into the Catadupa foothills to see the land where sugarcane, coffee and fruit are grown.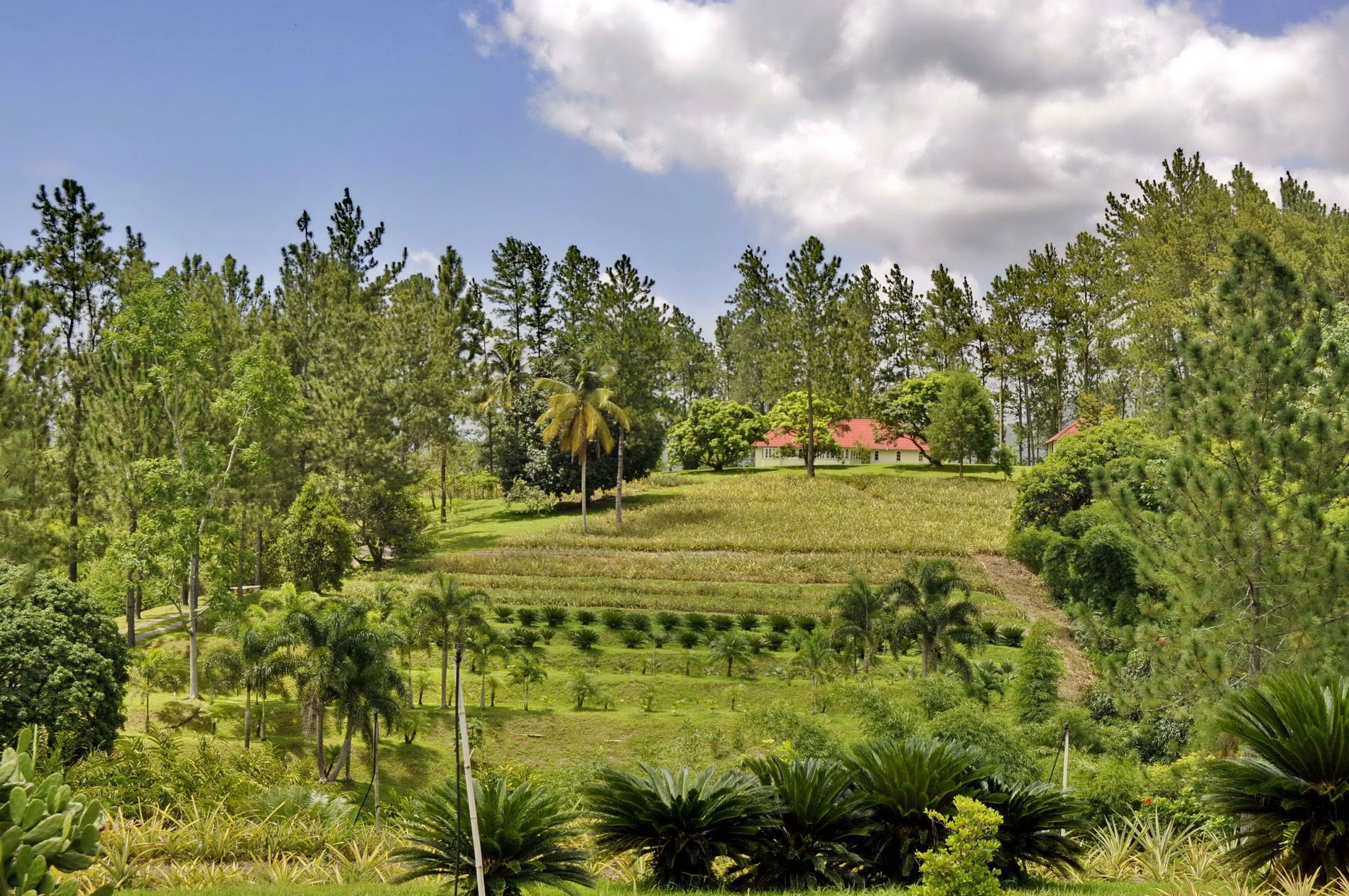 Meet some Maroon Communities
Maroon communities still exist in Jamaica in Accompong Town, Moore Town, Charles Town and Scott's Hall. The Jamaican Maroons were liberated slaves who came to occupy the mountainous Cockpit region. They are particularly famous for fighting the British colonists in the late 17th century. You can spend the day with a Maroon community in Charles Town where you can learn about the history and struggle of these people, as well as experiencing their cultural traditions and delicious cuisine.