Ocean cruising in Singapore
Spirited Singapore in Southeast Asia is the world's only sovereign island city-state. The nation's contemporary identity as a city-island hybrid stems from its colonial history as a British-controlled trading territory, founded by Sir Stamford Raffles in 1819. Today, an amalgamation of multiracial influences give rise to Singapore's diverse culture - primarily a fusion of Malay, Indian, Chinese and Western traditions. This rich multiculturalism is one of Singapore's top selling points, drawing in visitors from all over the world who are keen to explore the island's divergent neighbourhoods, from the colourful pagodas of Chinatown to the ornate temples of Little India. Singapore's natural landscape is as varied as its culture, with stark contrasts between the luscious, tropical Singapore Botanic Garden and the perfectly sculpted, futuristic "Supertrees" of Gardens by the Bay. A quirky mishmash of old and new, Singapore is without a doubt one of Asia's most unique and memorable islands with which travellers cannot help but fall in love along a Singapore cruise.
Why choose Singapore cruises
It may be small, but a cruise to Singapore is certainly not short on exciting activities and intriguing architecture. Singapore's sophisticated Mass Rapid Transit transport system makes it quick and easy for visitors to travel around the country after arriving at either of the island's cruise terminals. Cruisers can easily access Singapore's inland areas such as Singapore Zoo and Orchard Road. Marina Bay port is situated in close proximity to the key attractions like Gardens by the Bay, while Sentosa Harbourfront leads directly into Singapore's central shopping areas and is located only a short distance from the gateway leading to Sentosa Island.
Find your ideal Southeast Asia cruise
Singapore cruises: Best Places to visit in Singapore
Marina Bay and Merlion Park
The island's modern downtown area of Marina Bay is peppered with stunning, if perhaps a little gaudy for some tastes, buildings and unique attractions. Jump on board a pod on the Singapore Flyer to observe the island from the skies and immerse yourself in Singapore's thriving arts scene at Esplanade. Dominating the bay's skyline is the colossal Marina Bay Sands Hotel, surrounded by the luxury Marina Bay Resort comprised of a conference and exhibition centre, a multi-storey shopping mall, museums, theatres, fine-dining restaurants, bars and nightclubs. The architectural design of the hotel's iconic three main towers was inspired by a deck of cards, and balanced along its top in the shape of a surfboard you'll find the Hotel's signature Sky Park from which visitors can absorb breath taking aerial views of the city. Hang around the area at night-time to watch the awe-inspiring daily Spectra Light Show that beams across the water. Further up the bay and perching proudly on Singapore's Merlion Park waterfront is the mythical-looking statue of Merlion, the half-lion, half-fish patriotic emblem of the island nation. This is a fantastic spot for photos, especially in the evening when the funky statue is illuminated against the background of the dazzling Singapore skyline.
Gardens by the Bay
This ultramodern urban nature park in the Central Region is Singapore's sparkling jewel. Travellers gravitate towards the park's magnificent Supertree Grove where a circle of surreal tree-like structures rise up from the ground. These extraordinary feats of architecture are actually home to enclaves of ferns, vines and orchids and they play a central role in monitoring the surrounding natural environment by mimicking the ecological functions of real trees. Walk across the dramatic arch of the OCBC Skyway which connects a couple of the Supertrees to experience outstanding panoramic views of the Gardens and of the further Marina Bay district. At night-time the trees come alive as part of the brilliant Garden Rhapsody light display. Explore the Cloud Forest, an enormous plant-filled conservatory that replicates the tropical mountain regions of Southeast Asia and South America. Standing grandly in the middle of the misty Cloud Forest is spectacular Cloud Mountain, shrouded in ferns and orchids with the world's second tallest indoor waterfall gushing down one side. Step inside the Flower Dome to be transported to a multi-coloured paradise filled with exotic flowers and wacky topiary.
Kampong Glam
The vibrant neighbourhood of Kampong Glam is a kaleidoscope of diverse culture, beautiful architecture and bustling markets. Different religions live in harmony in this spiritually magnetic quarter, where you will be wandering up Arab Street towards the golden-domed Sultan Mosque one minute, and in the next strolling around the square in front of the ethereal Kwan Im Thong Hood Cho Buddhist temple. Expand your knowledge of the Singapore Malay community at the Malay Heritage Centre and feast your eyes on the enchanting Hindu statues at the Sri Krishnan Temple. Don't leave Kampong Glam without having walked down the narrow, graffiti-covered Haji Lane, a popular haunt for Singapore's hip and trendy youth. This compact lane is famed for its abundance of lively market stalls and boutique shops. For a more chaotic but authentic experience, get lost in Bugis Street Market where you can shop for handmade keepsakes and bargain clothing.
China Town and Little India
The ethnic enclaves of Chinatown and Little India are bustling with activity and colour - a must-visit on a Singapore cruise. Both are historical districts where their respective immigrant ancestors would gather, their influence remaining strong in these areas today. Chinatown entices tourists with its gorgeous Buddha Tooth Relic and Thian Hock Keng Temples. Experience a sensory overload inside the Maxwell Food Centre and Chinatown Complex where you can tease your tastebuds with traditional Chinese street food like Hainanese chicken rice and Char Kway Teow. Hindu Sri Mariamman Temple can also be found in Chinatown and was built in the early 19th-century by South Indian immigrants. Its eye-catching entrance way is piled high with ornate sculptures of characters from Hindu mythology. Little India is a particularly frenetic district - quite unlike most parts of orderly Singapore - and it is home to one of the oldest Hindu temples in the country, Sri Veeramakaliamman. Soak in the vibrant richness of the many Hindu temples that line the streets of Little India and learn about the history of Singapore's Indian communities at the Indian Heritage Centre.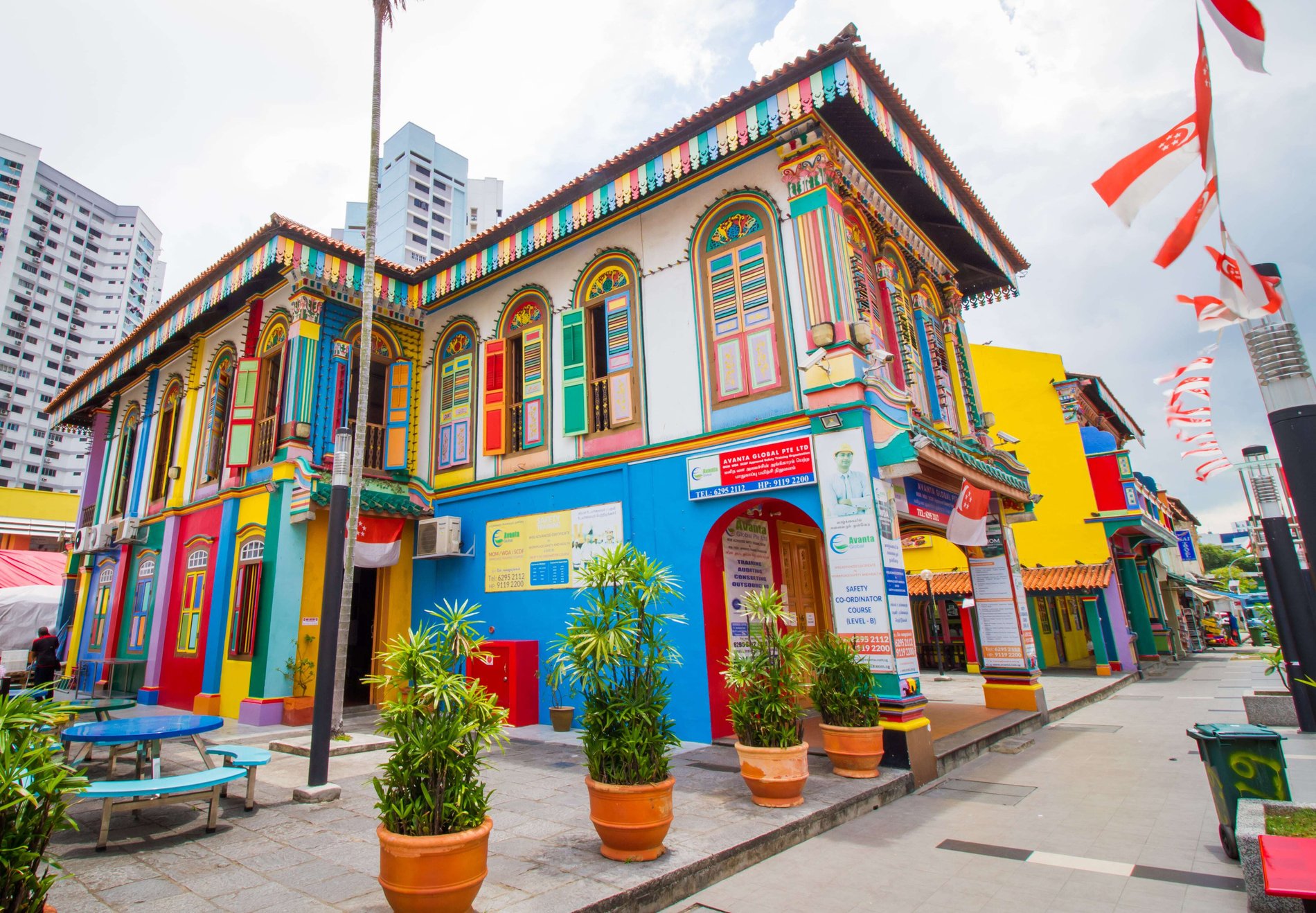 Sentosa Island
Sometimes referred to as the "state of fun", Sentosa Island will draw you into a whirlwind of activity. Only 800 metres from the southern coast of Singapore, Sentosa is just a hop and skip away from Harborfront port and is easily accessibly via Singapore's MRT service, or via the open-air Sentose Skyline Luge and Skyride. Large swathes of the island are covered by rainforest brimming with flora and fauna, while long sandy beaches stretch along Sentosa's pristine shores. Film buffs and thrill seekers along a cruise to Singapore can amuse themselves all day at Universal Studios Singapore theme park, which is packed full of rides and impressive movie-set replicas. Sun, sand and surf lovers will find sanctuary at Palawan and Siloso beaches and nature enthusiasts can learn about and observe the island's significant wildlife at the Singapore Butterfly and Insect Kingdom or at Sentosa Nature Discovery.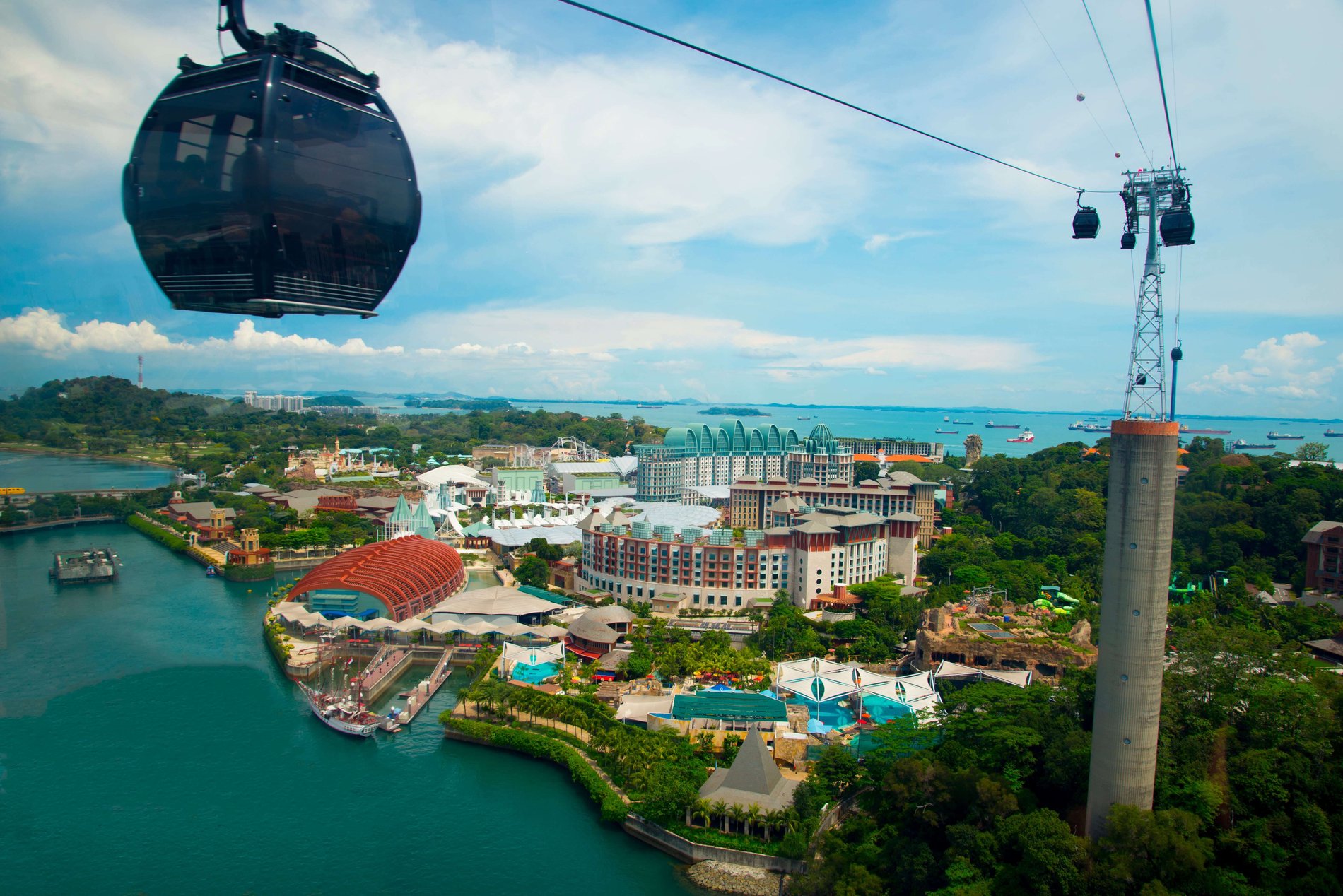 Clarke Quay
Located at the mouth of the Singapore River, Clarke Quay is Singapore's coolest area and the beating heart of the island's thriving nightlife. Sip on a Singapore Sling amongst the panoply of chic bars and restaurants that are dotted up and down the quay or get your adrenaline fix on the G-Max Reverse Bungy which is illuminated by night. Clarke Quay also makes its own contributions to Singapore's cultural melting pot, with the Asian Civilisations Museum showcasing the nation's rich history, and a series of statues of Sir Stamford Raffles posing in marble white outside the Victoria Theatre. If you fancy stretching your legs in one of Singapore's scenic spots, wander through Fort Canning Park or along Boat Quay and rejuvenate at one of the riverside cafés with a cup of Kopi, Singapore's signature coffee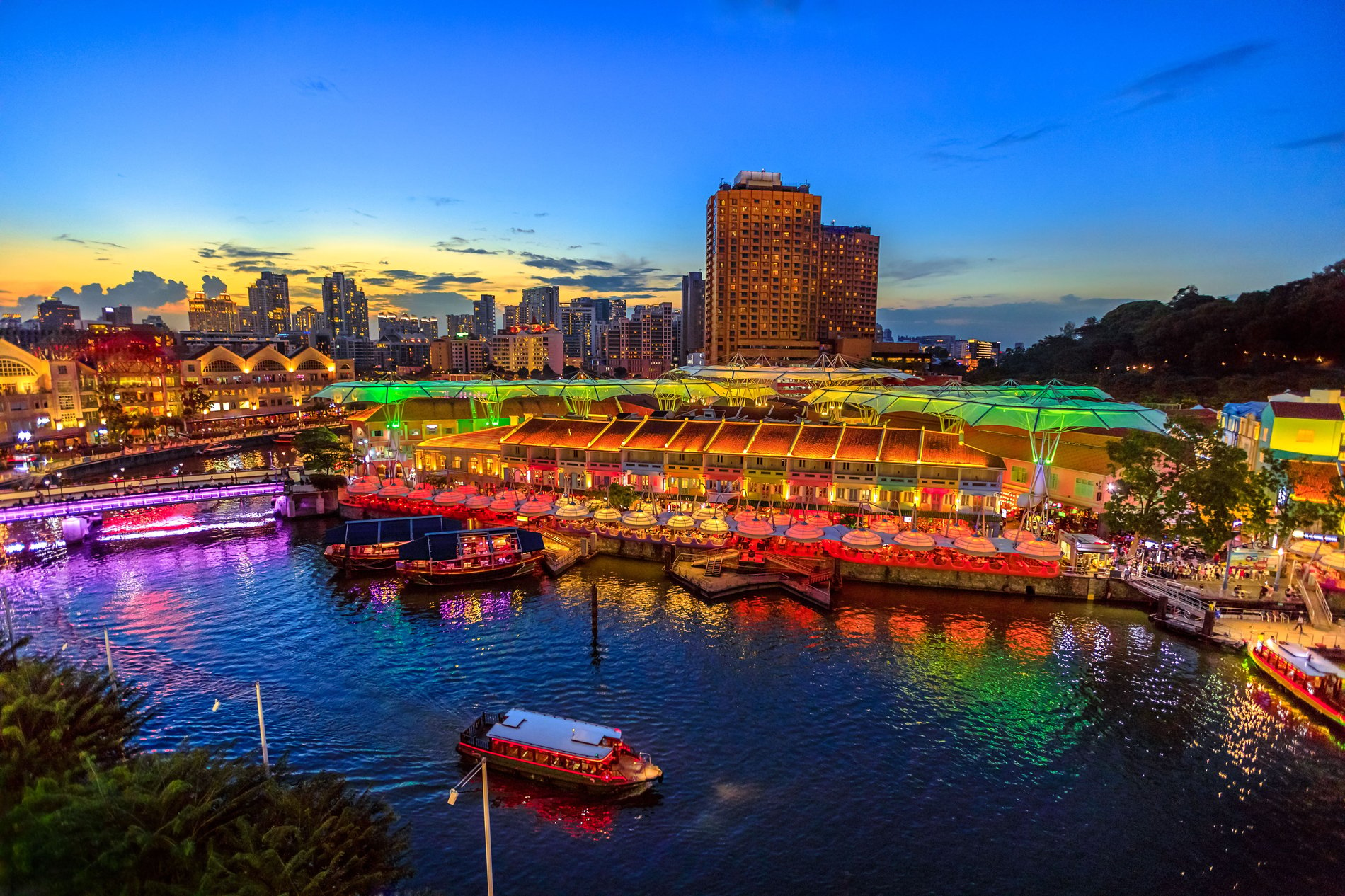 Iconic ports
Singapore cruises: Best things to do in Singapore
Try the cuisine
A Singapore cruise is a foodie's dream with its blend of flavoursome dishes originating from Malaysia, Indonesia, India and China. Sit down to a delicious feast at one of Singapore's many hawker centres, an indoor dining hall that sells street food and local produce. Your menu options vary from spicy Malaysian Laksa and sizzling Chinese stir-fry to traditional south Indian curries and Indonesian satay. Tuck into a tasty nasi padang rice dish, followed by Malaysian net pancakes and cool down with a glass of sweet sugarcane juice. Classic Singapore specialities also include bak chor mee – a bowl of flat egg noodles topped with pork liver slices, fishcake or minced pork, and chicken rice – rice cooked in stock served with soy sauce, chilli and ginger. The iconic chilli crab is another must-try and is sure to satisfy the seafood lover.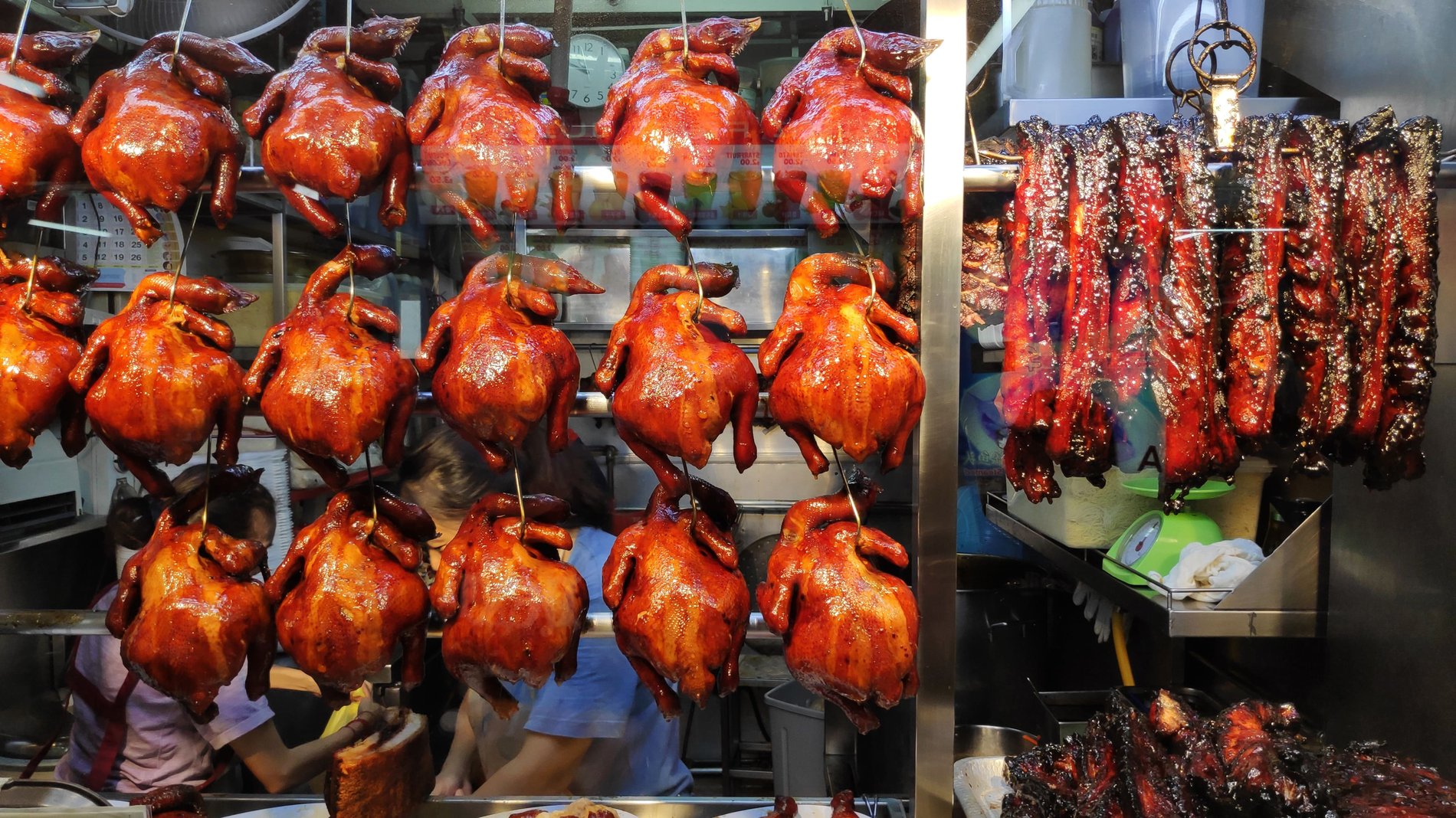 Go shopping
Shopping is the Singaporeans' favourite pastime, and the island is known for having some of the best shopping streets in Asia. Undoubtedly, Orchard Road is the central retail hub. This bustling strip is packed full of modern complexes such as ION Orchard and Paragon House alongside more traditional centres like Far East Asia and Lucky Plaza. VivoCity, Raffles City Shopping Centre and the Shoppes at Marina Bay Sands are ideal for browsing designer brands and high street clothes, while market streets such as Bugis, Serangoon Road and Haji Lane offer a more colourful shopping experience.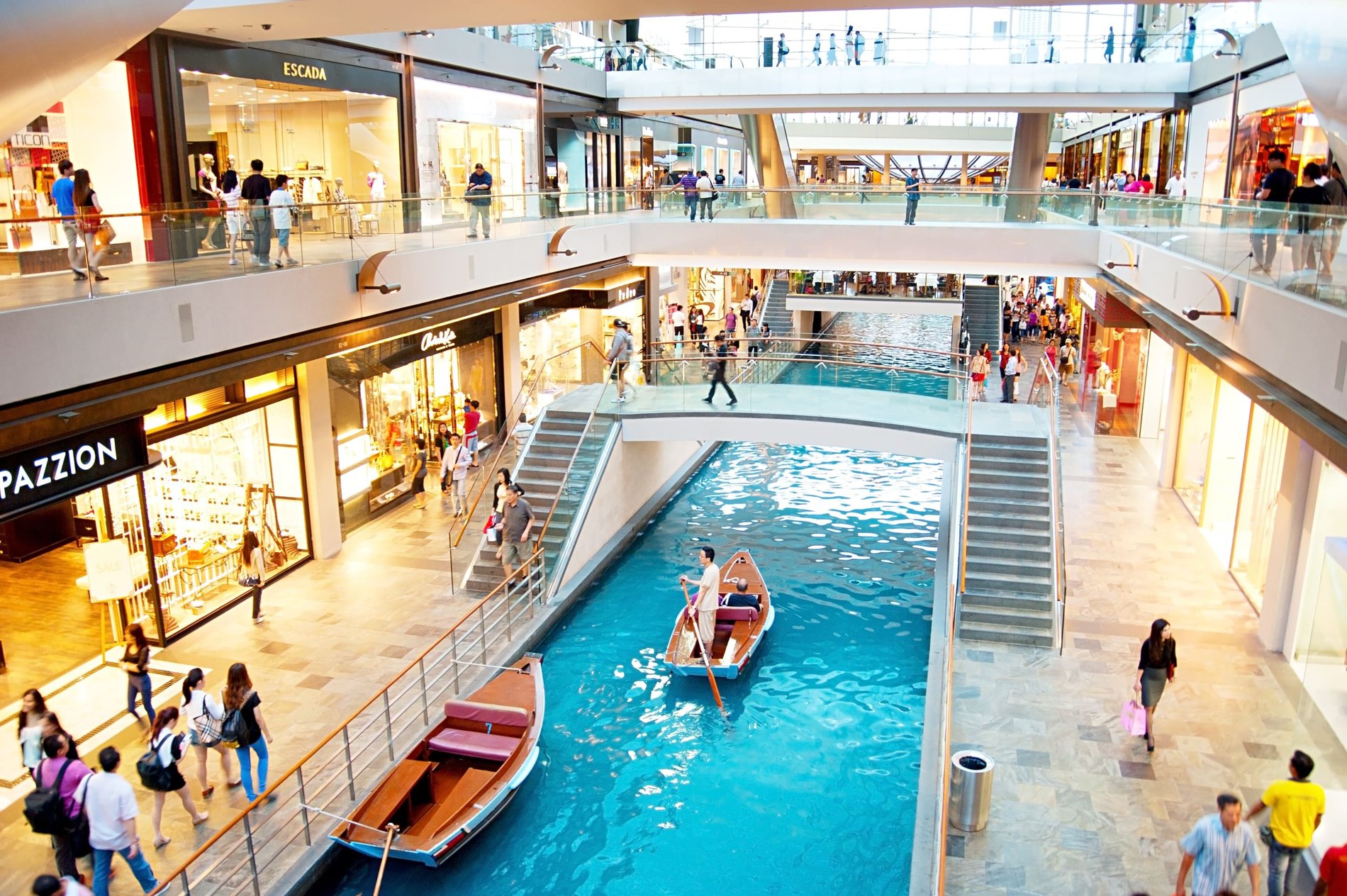 Walk nature trails
Hiking on a nature trail is a great way to escape from the busy city streets for a while and Singapore has numerous scenic routes to offer keen trekkers. Bukit Timah Nature Reserve is a short drive from Harbourfront port and has a good number of walking trails over and around the Bukit Timah hilltop. The MacRitchie Reservoir is a hikers' hotspot with its different colour-coded trails, the longest being the seven-kilometre Orange Trail which takes visitors across the MacRitchie Treetop suspension bridge. Other popular routes are trails around the Kranji Marshes, Pulau Ubin and Bukit Batok Nature Park.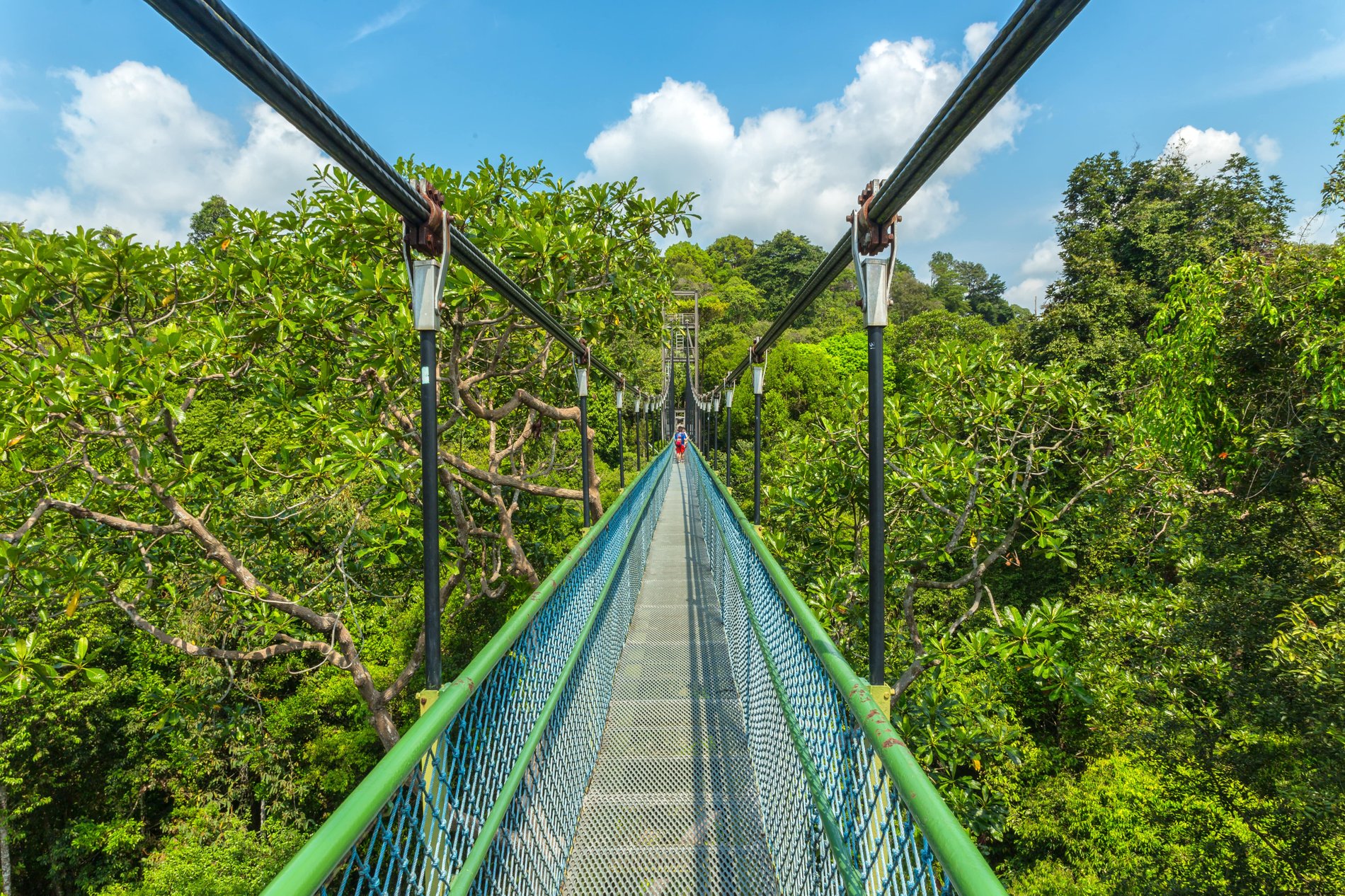 Discover the architecture
Singapore has a hybrid selection of architecture to explore along a cruise, ranging from old colonial buildings and ancient religious temples to futuristic avant-garde constructions. Stroll along the Helix, a footbridge made from steel and glass that forms the shape of a double-helix, before making your way to Esplanade Theatre, the large, durian-shaped culture dome. For especially colourful photographs, stand outside the Thian Hock Keng Temple and admire its exquisite entrance.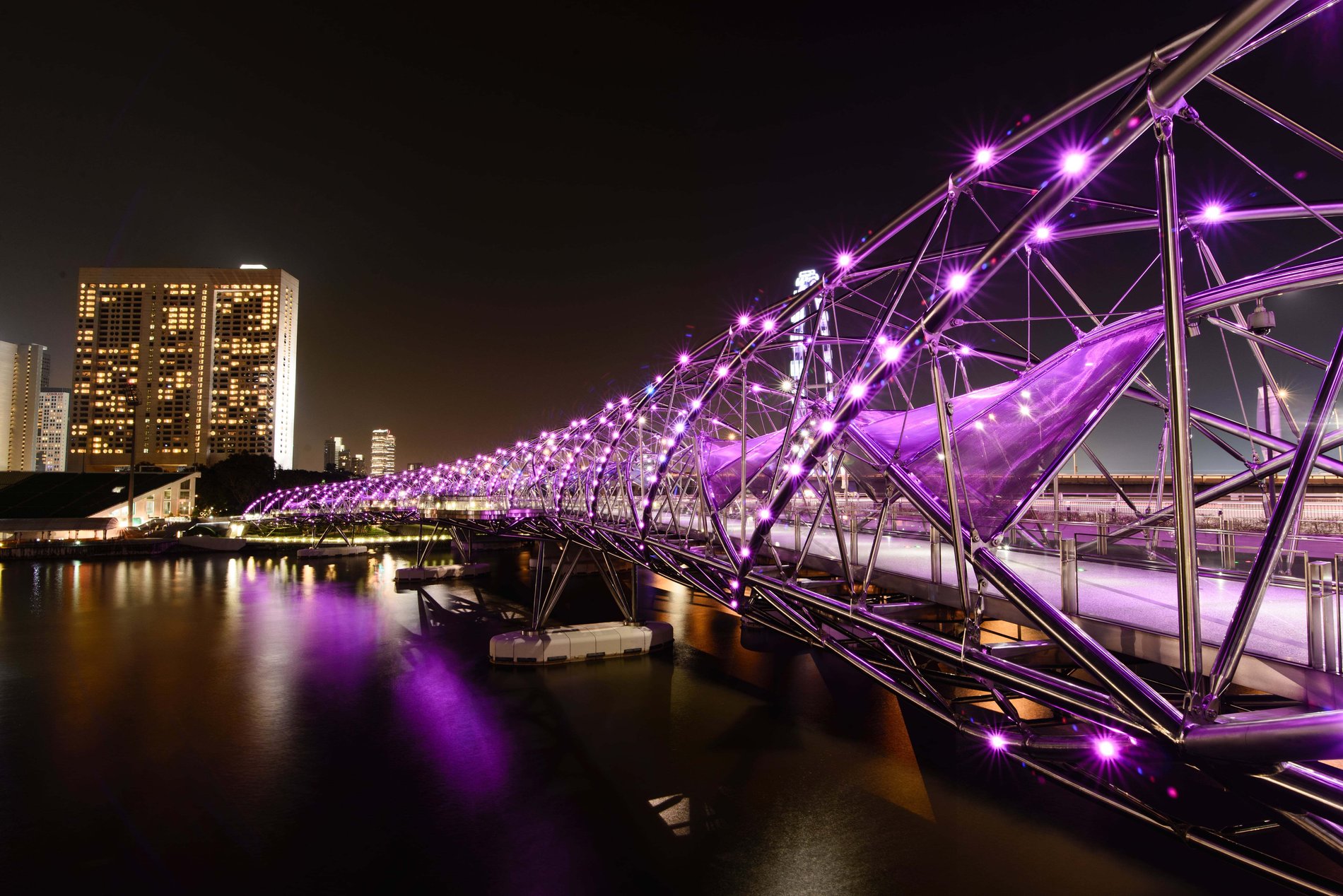 Go on safari
Singapore has some wonderful river and night safaris available to cruisers who are keen to see the island's spectacular wildlife. The Singapore Night Safari tour offers a once-in-a-lifetime tram ride through seven mock geographical regions, during which visitors can get unusually close to shy nocturnal animals. The "Creatures of the Night" feature showcases the particular skills of these night animals and the brand-new Wallaby Trail features wildlife of the Australian outback. Singapore's River Safari offers boat rides around the nature park's waterways to see manatees, monkeys, pandas and more.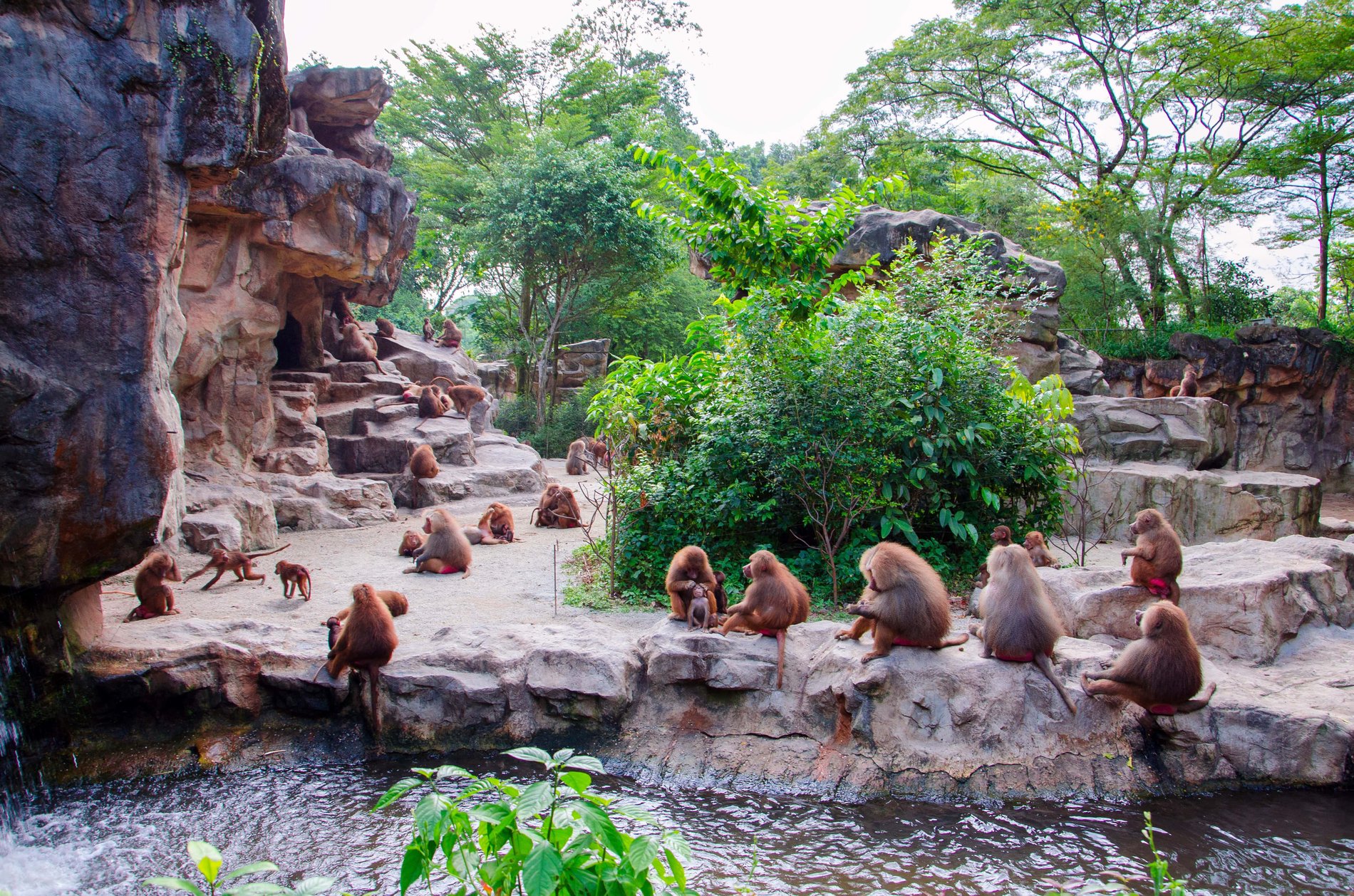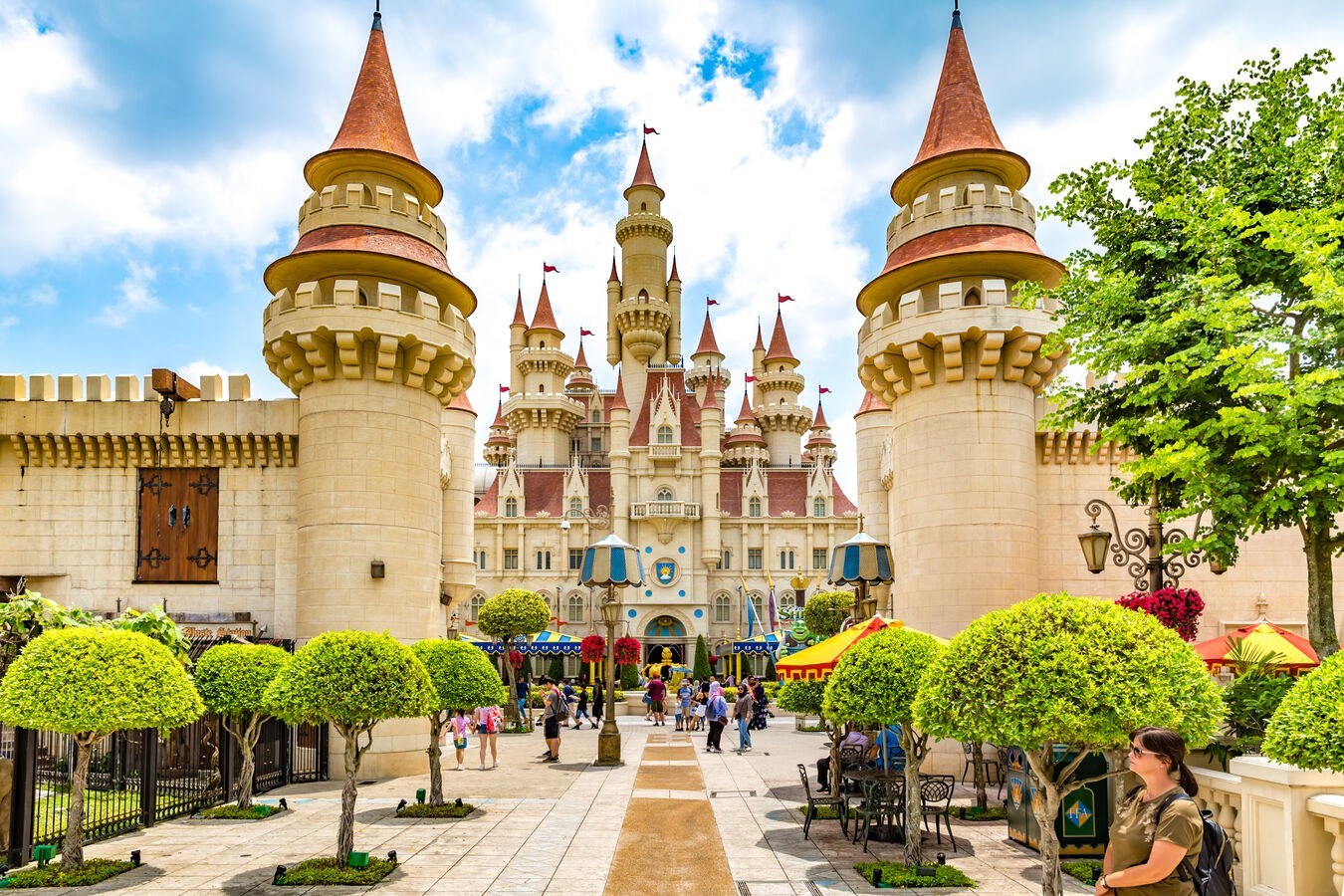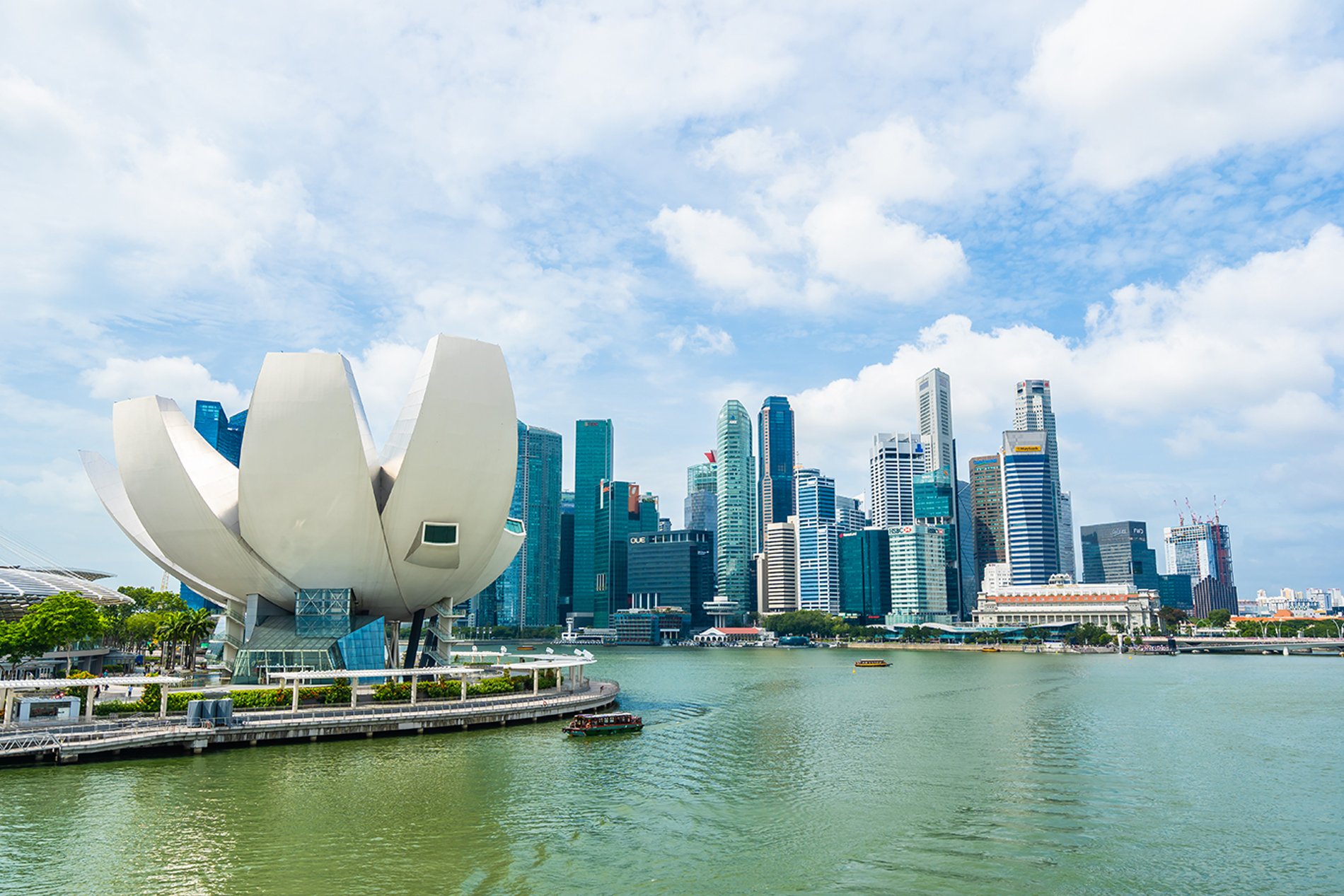 Singapore Gardens by the Bay