Stavanger
Beautiful fjords, cascading waterfalls, long white beaches. Stavanger is regarded as the gateway to the Norwegian fjords and gives cruise passengers a taste of what's to come with its spectacular natural scenery and interesting cultural attractions. Europe's best preserved wooden house settlement is also the continent's oil and energy capital, and you can learn about the city's fascinating past and present during your stopover. Stavanger also has a burgeoning dining scene, boasting two Michelin-starred restaurants and a popular summer food and drinks festival.
Why cruise Stavanger
Situated on Norway's dramatic west coast, Stavanger is a great place for cruise passengers to start their Norwegian fjords cruise adventure. The city is home to many cultural and historical attractions, including its picturesque old town and 12th century medieval cathedral in the city centre. Of course, the awe-inspiring Pulpit Rock – a 600-metre high viewing point overlooking the spectacular Lysefjord – is Lysefjord's biggest draw for cruisers.
find your perfect cruise
What to see and do in Stavanger
Stavanger Cathedral
Norway's oldest cathedral lies in the centre of Stavanger and was consecrated by the Bishop of Winchester in the ninth century. It is believed construction of the Romanesque cathedral first began at the start of the 12th century and was finished in the middle of the century in 1150. At the entrance to the sacristy there are sculptures of King Magnus VI, King Eric II and King Haakon V.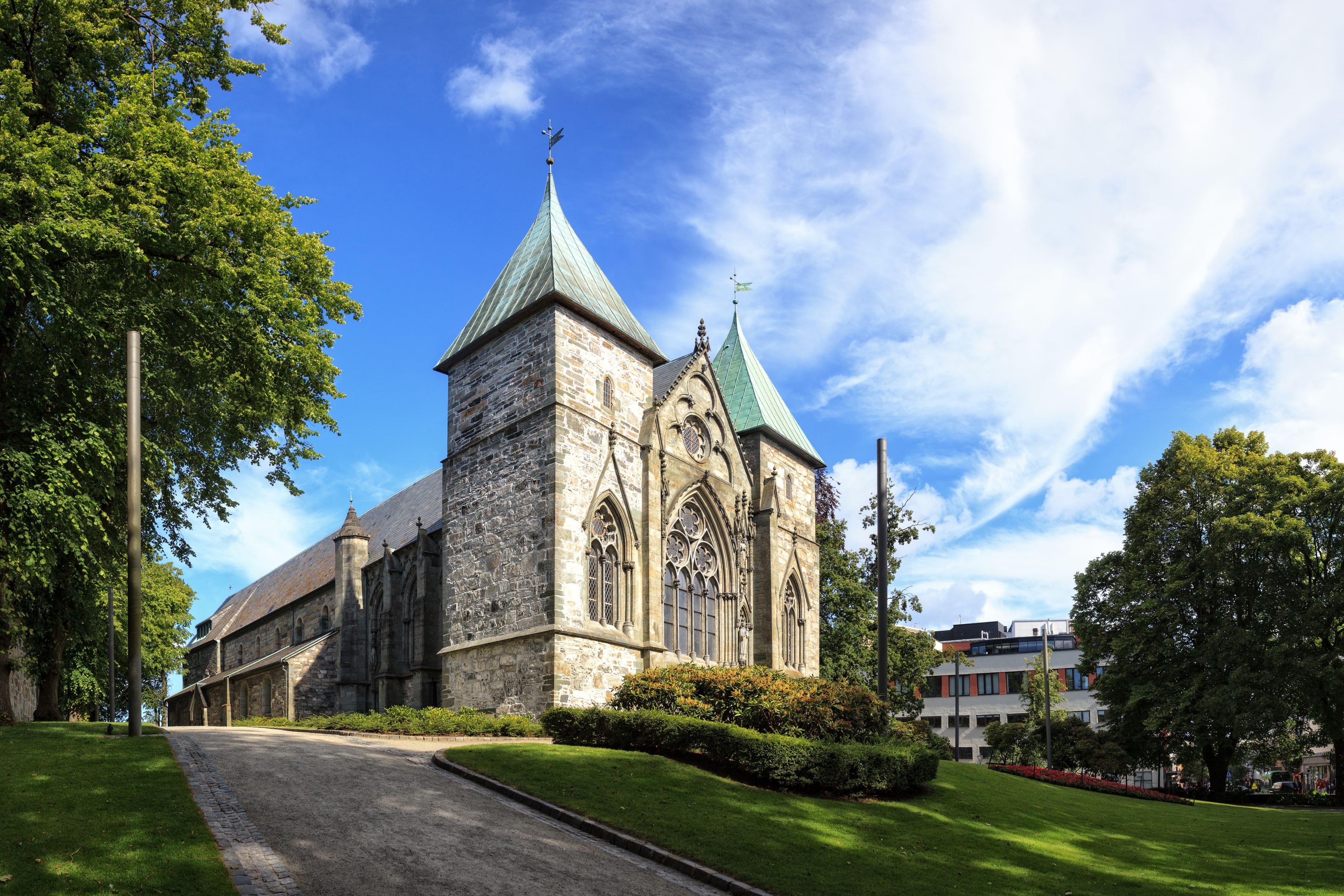 Ustein Monastery
Another notable religious building in Stavanger is Utstein Monastery. Norway's best preserved medieval monastery is located on the southern shore of the island of Mosterøy and is where you can enjoy beautiful views of the surrounding rugged countryside after a tour of the museum and grounds.
Stavanger City Museum
Established in 1877, Museum Stavanger is made up of several museums dotted around the city, which in total display more than 150,000 works of art and cultural and natural-historical objects. Stavanger Art Museum, situated on the west shore of the Mosvatnet lake, southeast of the city centre, is well worth a visit, focusing on the collection of 19th-century Stavanger landscape artist Lars Hertervig and also includes works of art by the likes of Edvard Munch, Kitty Kielland and Christian Krohg.
Gamle Stavanger
Take a stroll down the cobbled lanes of Old Stavanger, lined with more than 200 beautifully preserved wooden buildings built in the 18th and 19th centuries. After WWII, there were plans to raze most of the old wooden buildings and replace them with new modern concrete structures, but thankfully these were put a stop to by city architect of the time Einar Hedén. Today, many of these whitewashed cottages have boutiques and restaurants on their ground floors. If it's shopping you're after, then you should also pay a visit to Øvre Holmegate, a bustling shopping street famed for its colourful houses.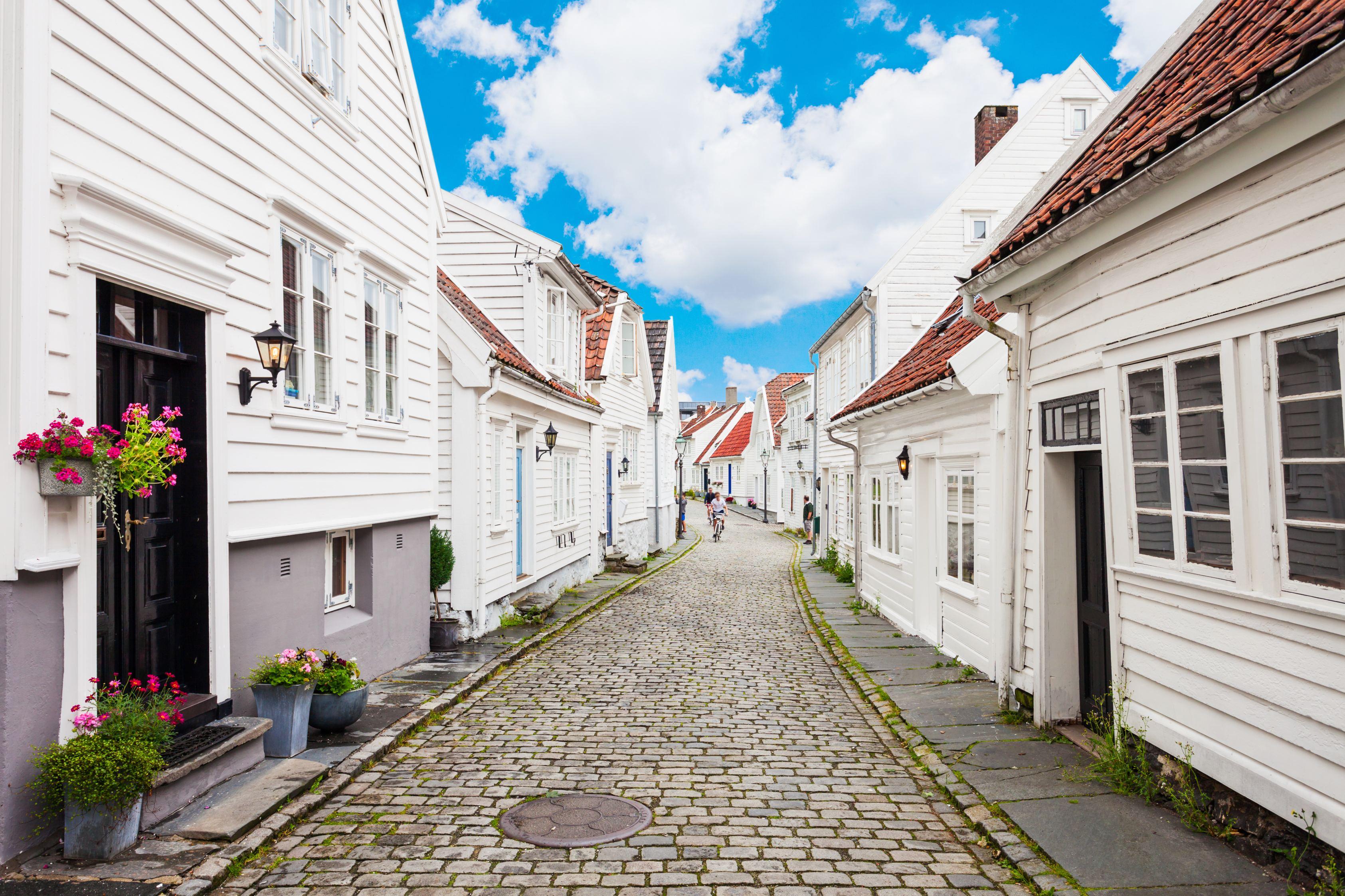 The Norwegian Petroleum Museum
Set in metallic cylinders, you could be forgiven for mistaking the museum for an oil drilling rig (this was the design intent of the architects). Inside, the museum chronicles Norway's booming offshore oil industry, which began in the mid-1960s, from the first North Sea drilling platforms right up to modern, flexible production ships and subsea systems.
Lysefjord
Your cruise ship won't be able to take you to Lysefjord, being the least accessible fjord in the area. Instead, you will need to take a catamaran from the harbour. The fjord's name, which means 'light fjord', is said to be derived from the lightly coloured granite rocks along its sides. Lyseford is known for the vertiginous Preikestolen (Pulpit Rock) cliff, which is 1,982ft high and was famously filmed in Mission: Impossible. You can choose to hike Lysefjord or certain cruise lines offer helicopter rides and RIB excursions. P&O Cruises and Cunard are among the many lines that offer Lysefjord and Pulpit Rock as a cruise from Stavanger port.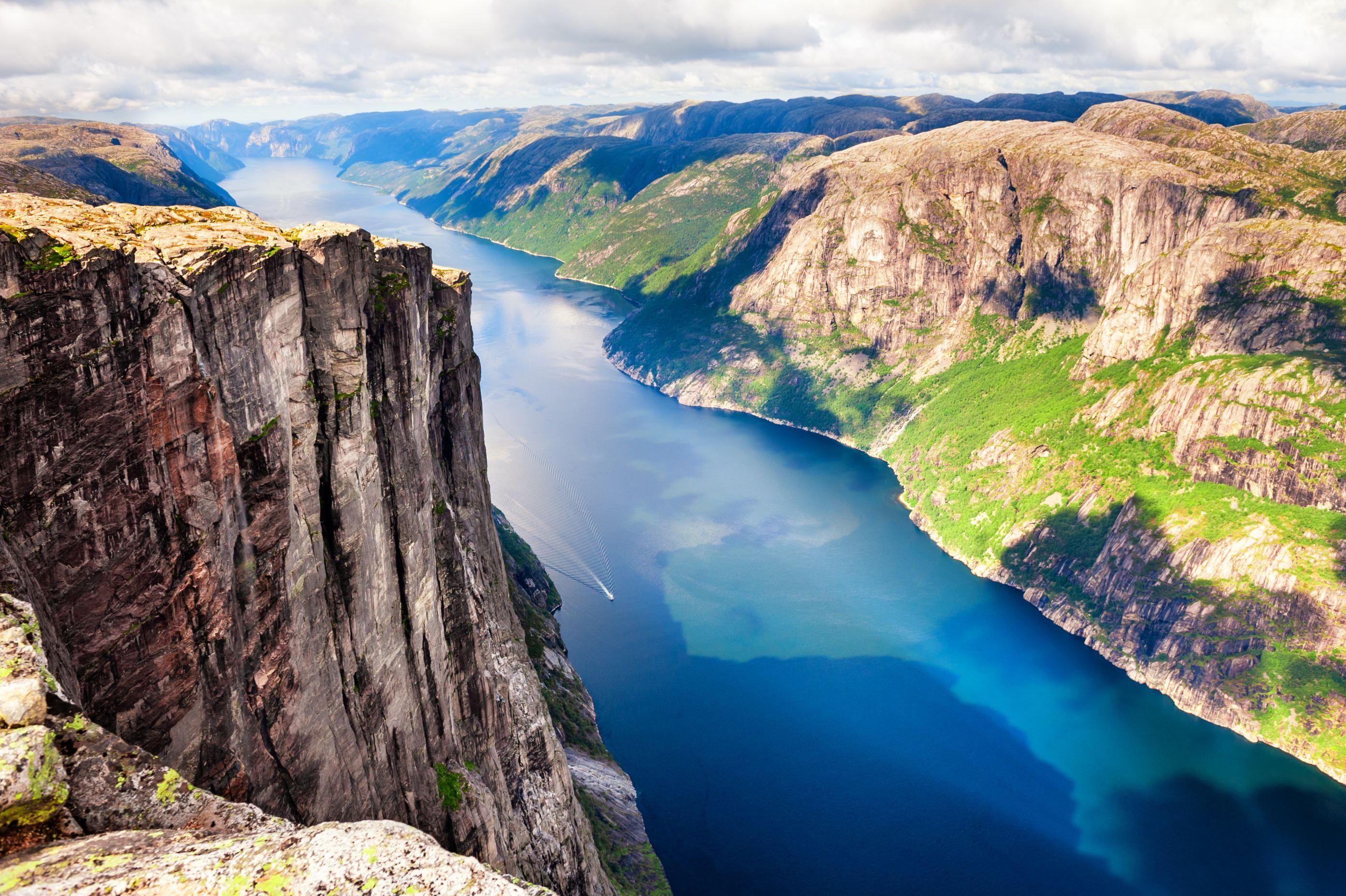 Sola Beach
Often listed as one of the world's most beautiful beaches, Sola features over a mile of beautiful white sand and is great place to visit with the family during the summer months in Norway. The windy spot is also ideal for windsurfing and kitesurfing enthusiasts.
Need to know when travelling to Stavanger
Getting around in Stavanger
All of the four docking stations in Stavanger are located right in the centre of the city, so there's no need for terminals. The majority of the city's attractions can be reached on foot, but there's also a hop-on hop-off bus and taxis should you prefer. For outlying attractions such as Lysefjord, cruise lines typically offer shore excursions so you won't need to find your own way there.
When to go to Stavanger
Cruise lines stop in Stavanger during the summer on Norwegian fjords cruise itineraries, between the months of May and October.
Currency
Stavanger uses the Norwegian krone. Most places should accept credit and debit cards, but it's worth having some cash on you just in case.
Visas
If you hold a British Citizen passport, you don't need a visa to enter Norway unless you're planning to stay longer than three months.