Search for your ideal Cruise
Ocean Cruising in St Petersburg, Russia
Russia remains an enigmatic and fascinating country – much like it has done for its long, often-fraught history. And no city within its vast borders is more interesting than the port city of St Petersburg. Quite possibly the most Western of all the major Russian cities, St Petersburg has a long, fascinating history of revolution, rulers and rebranding (it has had three names over the course of its existence: St Petersburg, Petrograd, Leningrad and back to St Petersburg again). It's too large to be 'done' in one day unlike many other cruise ports, however, you'll find that often a stay in St Petersburg is an overnight stop and so you'll have longer to explore this incredible city.
Why cruise St Petersburg
Russia's imperial city is a highlight of a Northern Europe cruise that takes in the region's most historic cities, as well as river cruises on the country's iconic Volga. With a wealth of historic and cultural attractions, exquisite palaces and grand buildings, it would be impossible to see all of St Petersburg's treasures in a day, but fortunately cruise lines typically offer an overnight or two-night stay in the city, so passengers get a chance to fully explore.
find your perfect cruise
What to see and do in St. Petersburg
Hermitage Museum
Art-lovers simply have to make their way to the world-famous Hermitage Museum in the heart of St Petersburg – the second largest art museum in the world. Encompassing six buildings (including the Winter Palace – the imperial family's official residence from 1732) and with a collection of more than three million items, there is some serious artistic pedigree on display, including works by Rembrandt, Picasso and Van Gogh.
Church of the Saviour on Spilled Blood
If there is one sight which Russia is most commonly associated with, it would be the multicoloured onion domes which adorn their magnificent churches. And St Petersburg is no different, with its iconic Church of the Saviour on Spilled Blood, visited by thousands of tourists every day. The exterior is traditional Russian baroque architecture of the highest order, but it's still well worth heading inside to see the intricate mosaics and paintings.
Saint Isaac's Cathedral
Get a decent vantage over the city of St Petersburg and chances are you'll notice a gleaming golden dome towering above all else. This belongs to Saint Isaac's Cathedral – the largest cathedral in St Petersburg and the fourth largest in the world. Its exterior is an imposing spectacle framed by giant red granite columns, while its gold-plated interiors are an exercise in excess. The dome itself is lavishly adorned with statues of angels and apostles and boasts incredible views of the city.
Discover Splendid Architecture
You could trace the history of St Petersburg, which has witnessed three revolutions despite being only just over 300 years old, through its architecture. The beautiful Rococo Catherine Palace, located in the town of Tsarskoye Selo, was built by Bartolomeo Rastrelli (who also designed the Winter Palace), who was instructed to redesign the building on a scale to rival that of Versailles. The interiors are just as spectacular as the facade, with the grand suite of formal state rooms known as 'Golden Enfilade', also the work of Rastrelli, being a highlight of the palace tour. Other notable buildings in the city include Yusupov Palace, home of the well-known family and the scene of the infamous assassination of Grigrori Rasputin and the murder of Rasputin, and the Peter and Paul Fortress, which served as the city's citadel in 1703.
Retail therapy
Everything important in St Petersburg runs through this main shopping street, Nevsky Prospect, lined with brilliant cafés, shops and restaurants. Meanwhile, the city's oldest shopping centre (it dates back to 1785), Gostiny Dvor, is a paradise for history-lovers and shopaholics alike. If you're looking for souvenirs, there's often a pop-up flea market lining the street in the approach to Spilled Blood.
Need to know when travelling to St. Petersburg
Getting around in St. Peterburg
The Marine Facade port is situated on Vasilyevsky Island, which is about 6km away from St Petersburg's main highlights and takes roughly 15-20 minutes to reach by car, depending on traffic (there's also a bus from Marine Facade to the nearest metro station). Smaller ships can berth on Lieutenant Schmidt Embankment on the opposite bank of the River Neva to the city centre, and benefit from using the English Embankment, which is a short walk from the centre. There's a hop-on hop-off bus available in the city, along with taxis.
When to go to St. Petersburg
The best time to visit St Petersburg is from mid-June to September, when the weather is warm and the days are long.
Currency
The currency is Russia is the rouble. Prices have risen in St Petersburg over the past few years, but the cost of museums and events is generally lower than other European cities and public transport (which includes taxis) is usually quite cheap.
Visas
Cruise ship passengers visiting St Petersburg do not need a Russian visa provided they are staying in the city for no longer than 72 hours. However, travelling without a Russian visa does impose strict limitations on your time in the city and you will also have to be accompanied at all times on shore by a licensed tour guide. You can book tours through your cruise operator or there are a few independent companies in St Petersburg that offer shore tours for passengers without visas. If you wish to explore the city under your own steam, then you should consider getting a Russian visa before you depart.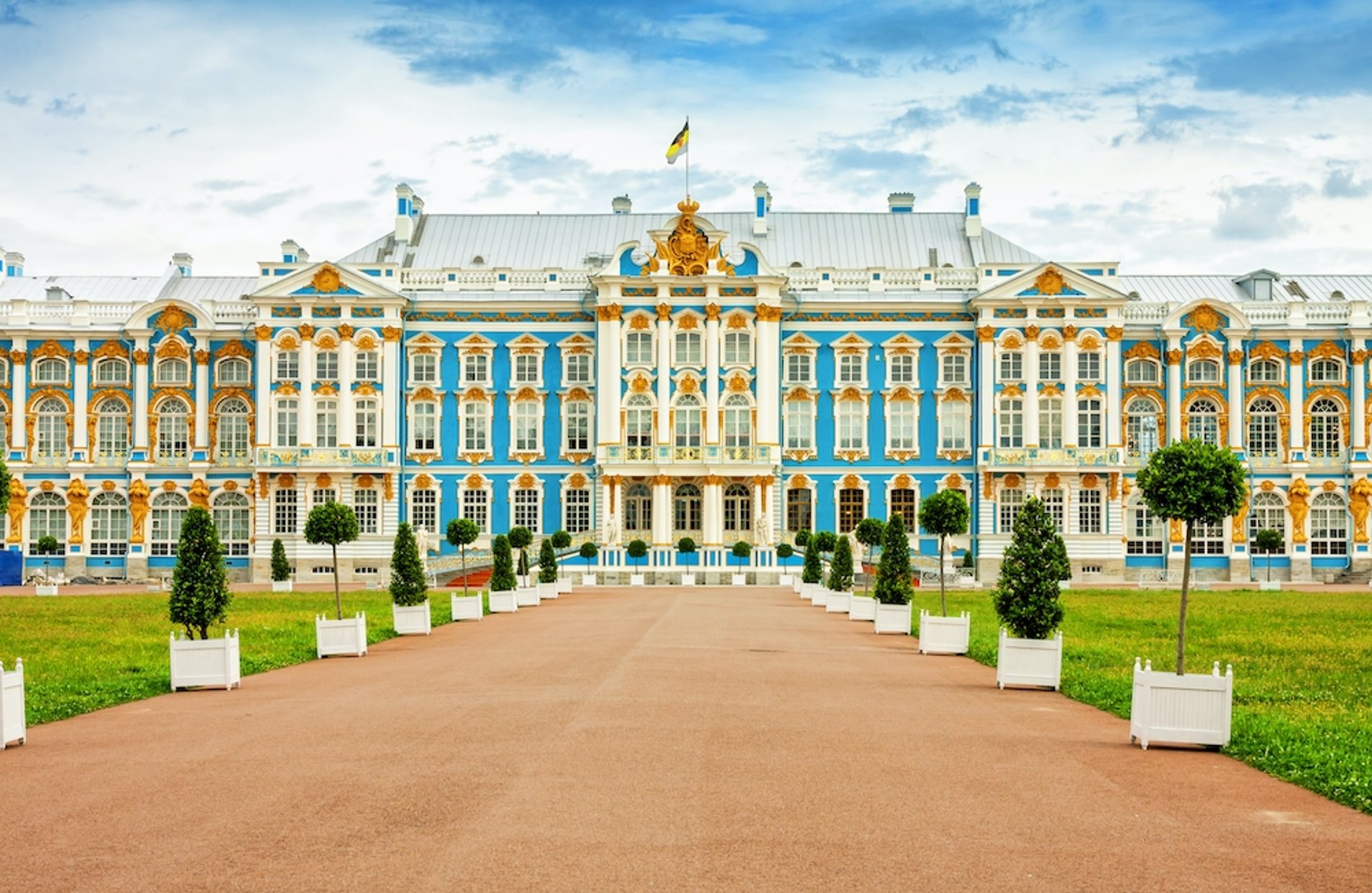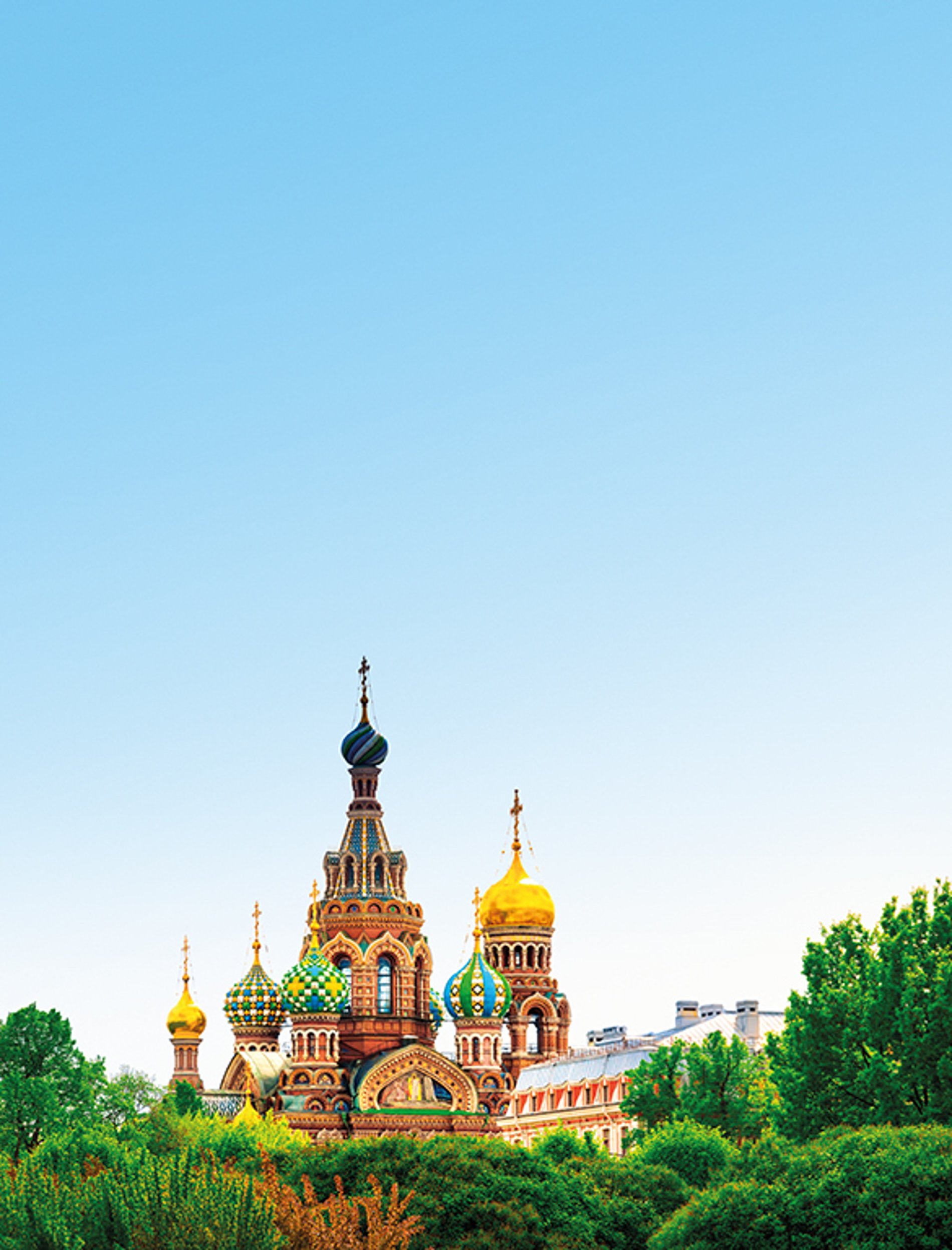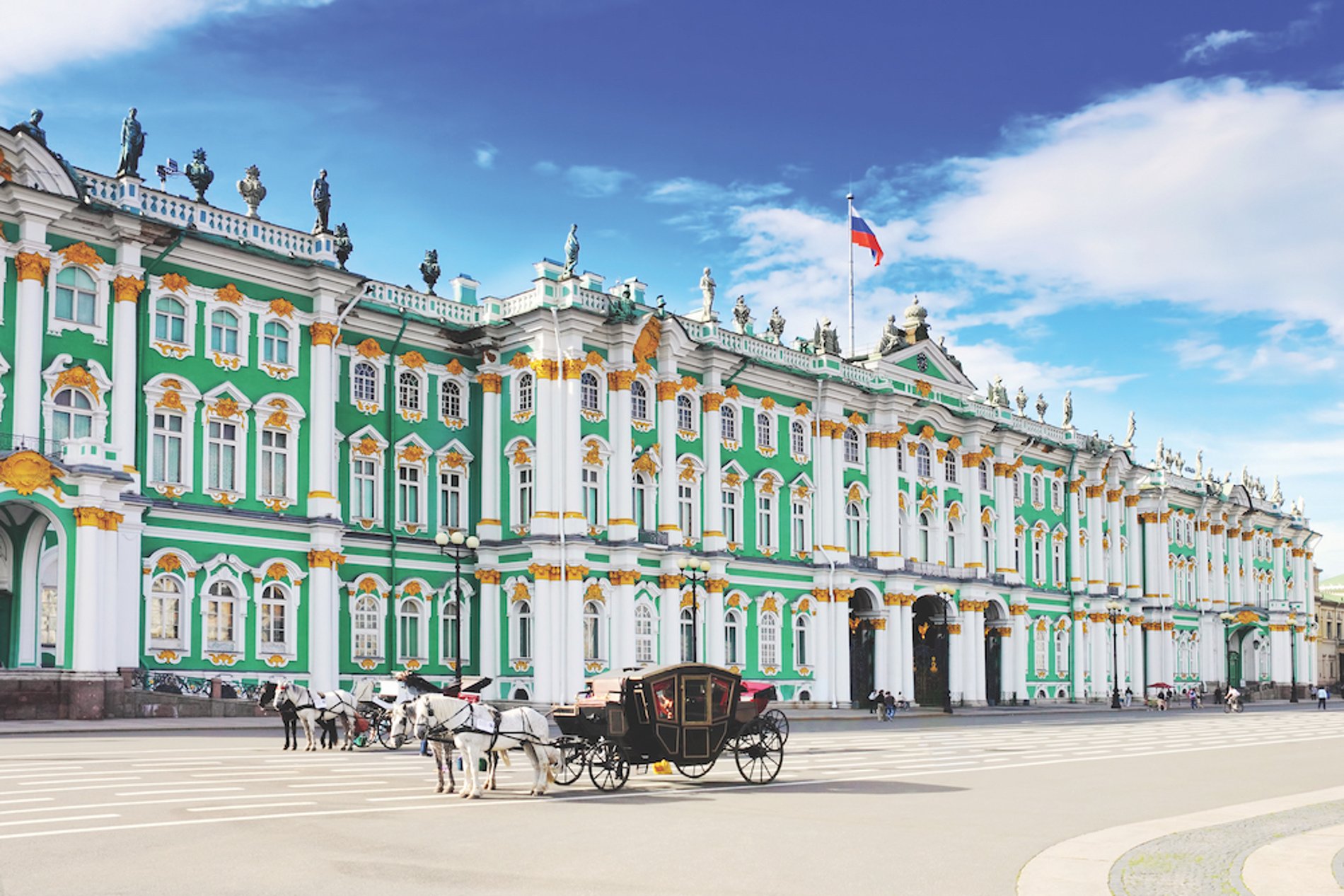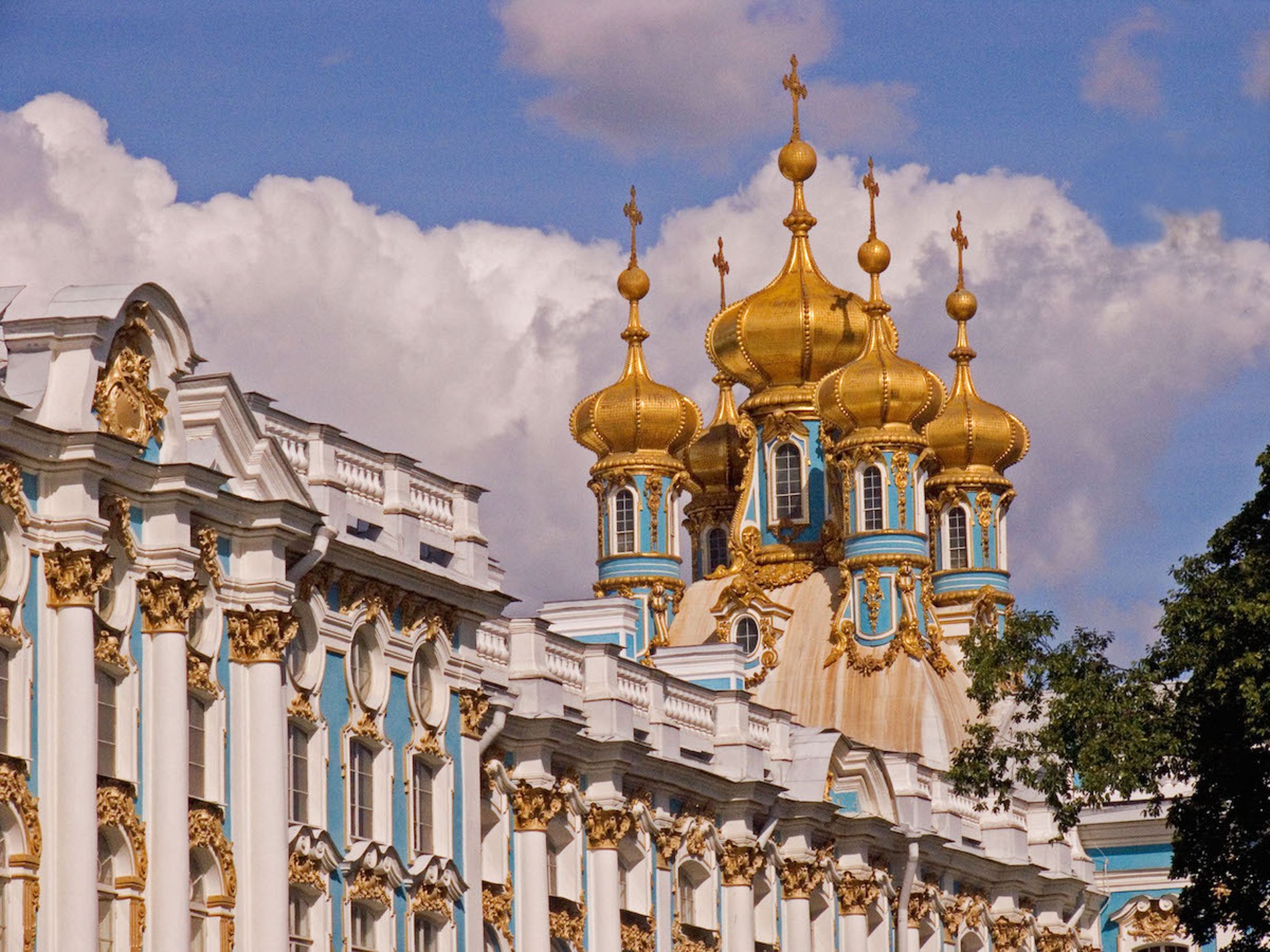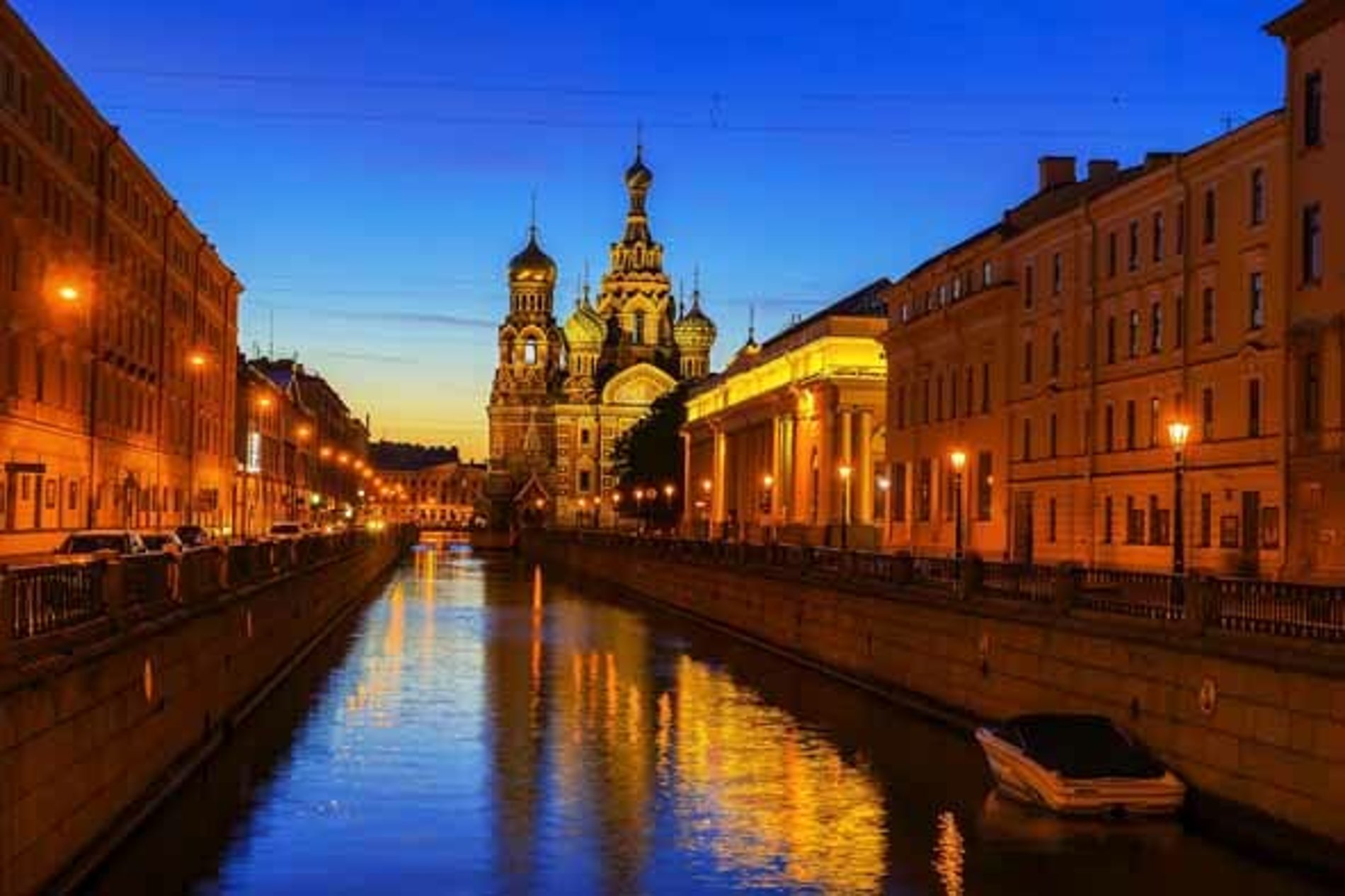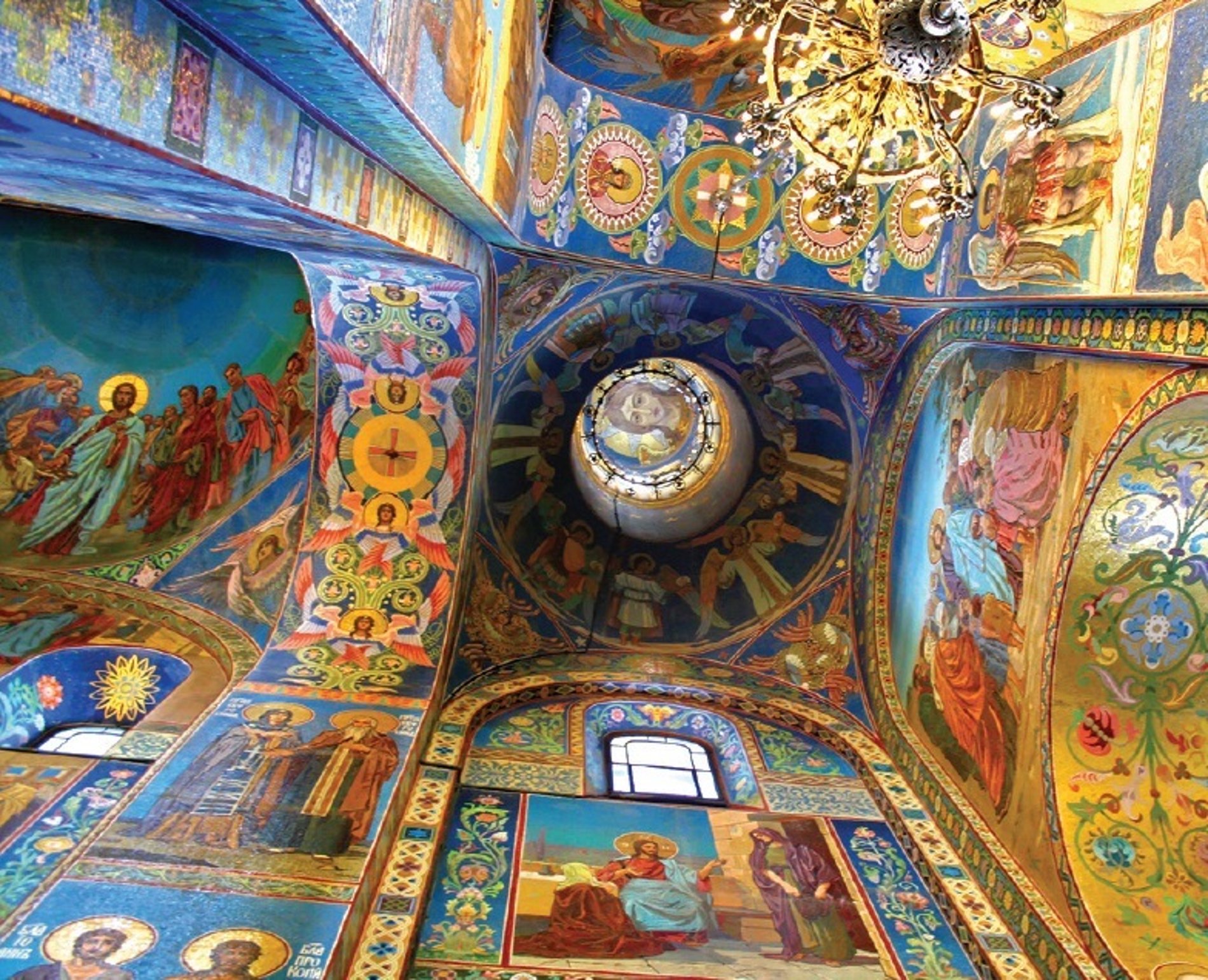 The amazing ceiling of the Church of the Saviour in St Petersburg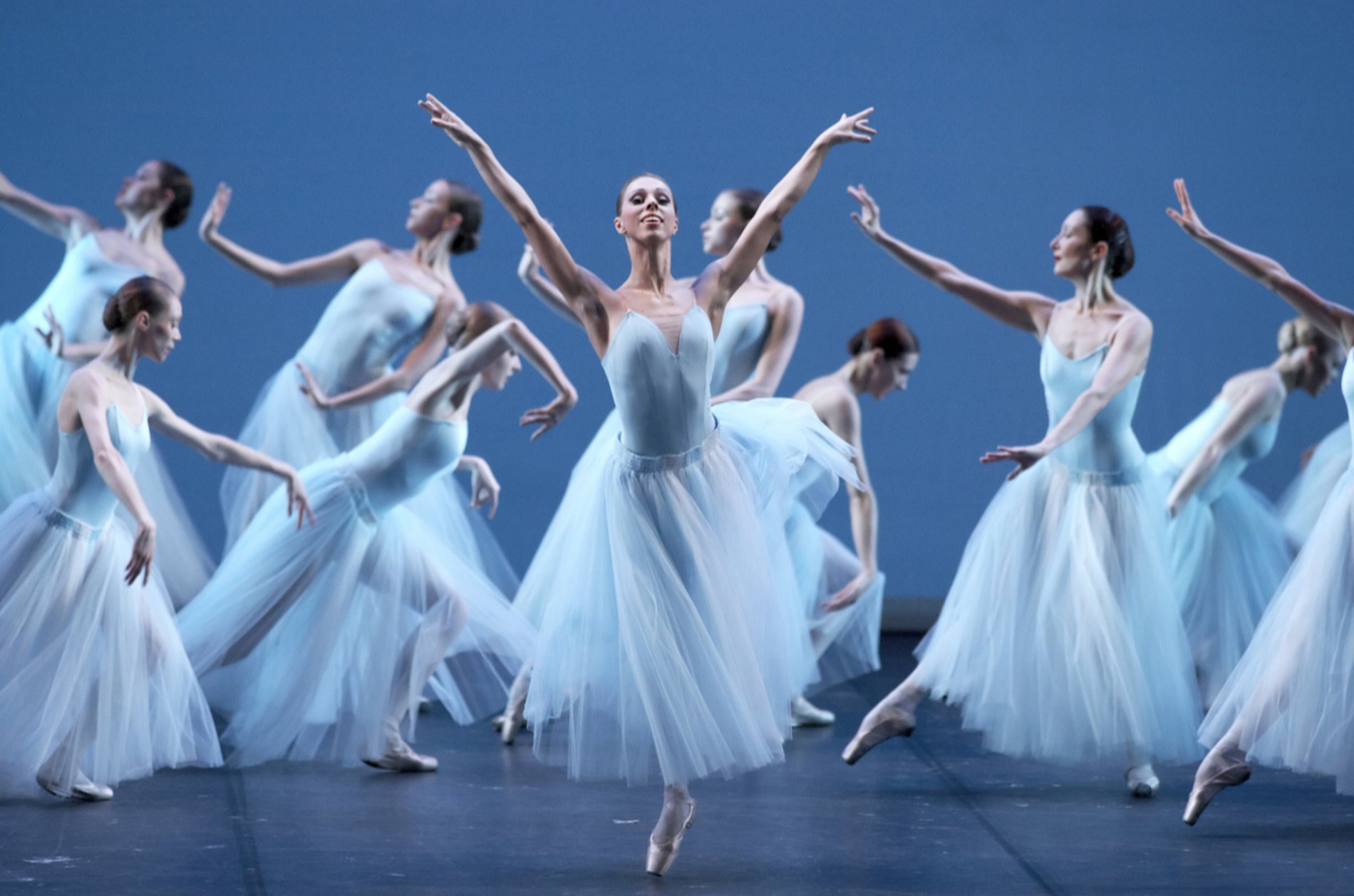 Get on point for a ballet performance in St-Petersburg. Ballet-themed classes also will be available on board.