Search for your ideal Cruise
Ocean cruising in Columbia
A country of mixed heritage, landscape and wildlife, Colombia lies at the meeting point of South America and Central America. The idyllic waters of the Caribbean Sea lap against its coastline in the north, while further south it shares the Pacific Coastal region with Panama and Ecuador. The Andes mountain range runs up the centre of Colombia, elevating the large urban cities of Medellín and Bogotá to high above sea level. Bogotá is Colombia's vivacious capital, a city that fuses past with present through its old colonial architecture and à la mode entertainment districts. Home to anteaters, spectacled bears, pumas, jaguars, sloths, pink dolphins, tapirs, capybara, monkeys and nearly 1700 recorded species of bird, Colombia is the second most biodiverse country in the world. Its varied geographic zones have produced an assortment of spectacular ecosystems, and an abundance of marine life inhabits its coastlines along a cruise to Colombia.
Why choose Colombia cruises
Colombia's coastline is split between the Caribbean region and the Pacific Ocean, offering diverse views and an array of beautiful beaches. As for Columbia cruise ports, cruise ships are able to dock at some of Colombia's gorgeous coastal cities such as Cartagena, the king of the Caribbean coast, and Santa Marta, a sumptuous seaside sanctuary. From both these ports, inland excursions are easy, giving cruisers access to Colombia's vast tropical forests, grassy mountains and dry deserts. Cruise lines that sail the Colombian coast are Azamara Club Cruises, Carnival Cruise Line, Celebrity Cruises, Cunard, Holland America Line, Norwegian Cruise Line, PO Cruises, Princess Cruises, Royal Caribbean, TUI and Regent Seven Seas.
find your perfect cruise
Find your ideal Colombia cruise
Showing 10 of 328 results
Colombia cruises: Best places to visit in Colombia
Santa Marta
Santa Marta is both Colombia's oldest surviving city and its number one beach location. Taganga beach is tailormade for those on a cruise to Colombia who seek tranquil waters and stunning landscapes, while Playa Cristal offers limpid shores and bright white sands. Beaches like the popular El Rodadero and Pozos Colorados tend to be more water sports-orientated, with snorkelling andkayaking on offer. Walk along the marina at Santa Marta Bay to find a selection of craft shops and independent restaurants. Hang about until evening and you will be dazzled by the beautiful sunset behind the grand Morro de Santa Marta hill. The town of Santa Marta itself is perhaps in itself not a prime draw, but is the perfect base from which to venture out on inland excursions to areas such as The Lost City, Tayrona National Park and the gorgeous Quebrada Valencia Waterfall.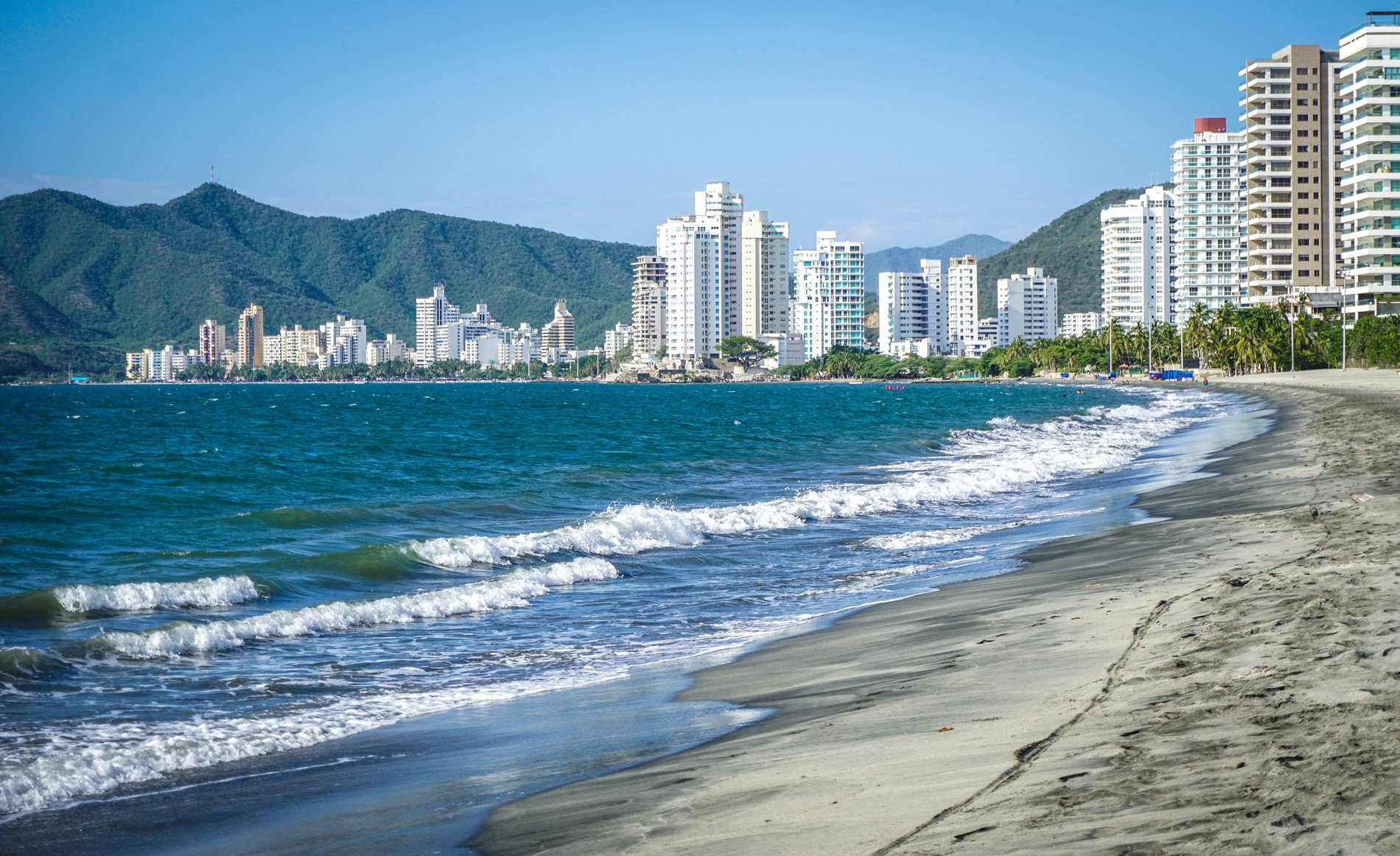 Cuidad Perdida, The Lost City
The Ciudad Perdida is located at the foothills of the Sierra Nevada de Santa Marta. The only way to get there is by foot, and the trek takes a few days but is worth the effort. Rediscovered buried in the depths of the Sierra Nevada de Santa Marta mountains, The Lost City was built by the Tayrona People in the pre-Columbian era but was lost from sight during the Spanish Conquest. Covered in vegetation, the remains of the city include terraces, stairways and stone structures. Golden archaeological artefacts of the Tayrona people are on display at the Museo del Oro in Santa Marta. Experienced tour operators such as Expotur, Magic Tours, Guias y Baquianos Tours and Turcol will drive you to El Mamey from where the trek begins.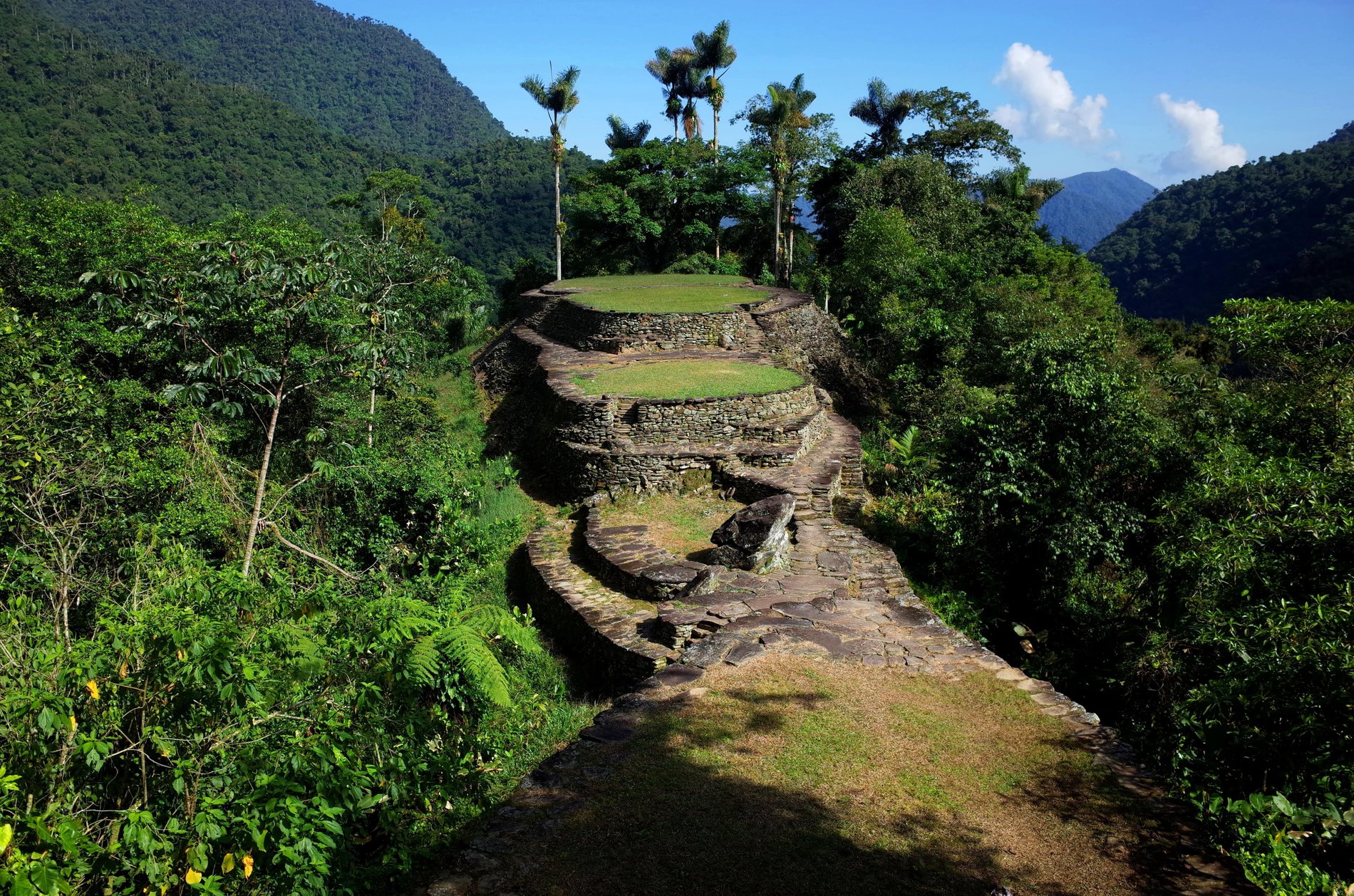 Parque Nacional Natural Tayrona
Head towards Tayrona National Park to find some of the best beaches along a cruise to Colombia in South America, located in deep bays against a brilliant backdrop of mountaintops and verdant jungle scenery. The Park runs along the coast from the Bahía de Taganga to the mouth of the Río Pedras. The longest beach is Castilletes and down the road you'll find Cañaveral. However, you must exercise caution in these areas as danferous currents mean the waters are not suitable for swimming. The safest beach for swimming and snorkelling is La Piscina, where the shores are resplendent with coral reefs and tropical fish. There are also two hiking trails in Tayrona National Park. El Pueblito is a two-hour walk and takes you around a pre-Hispanic archaeological site. The Nine Stones hike is more of a nature trail, with a route that leads visitors through the most scenic parts of the Park.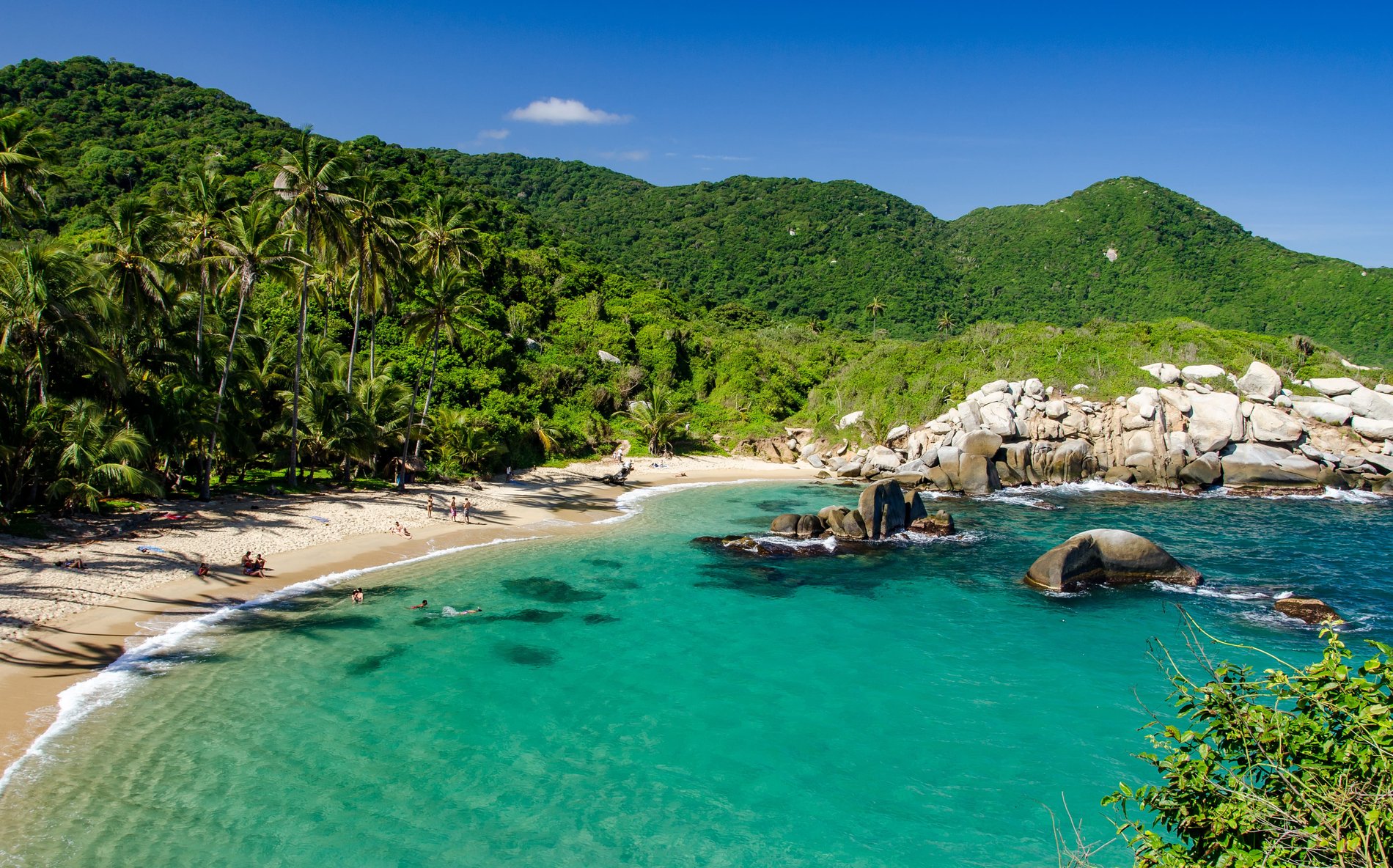 La Guajira
A little further afield from Santa Marta is the desert region of La Guajira. It is recommended you carve out a few days for this trip as it is a four-hour bus ride from the port. The peninsula is covered in sand dunes, salt flats and indigenous Wayuu villages. It is split into three sections: Southern Guajira, Middle Guajira and Upper Guajira. In the southern section, you'll find the town of Riohacha from where you can take a trip out to the Santuario de Flora y Fuana Los Flamencos, a large nature reserve inhabited by flocks of pink flamingos! In the remote fishing village of Cabo de la Vela you can immerse yourself in the traditional lives of the Wayuu people by staying at a Ranchera, an authentic Wayuu hotel. Wayuu culture has remained strong in this area due to their highly effective defence systems against Spanish invasion. Cabo de la Vela also boasts natural wonders such as the gorgeous Playa del Pilón bordered by craggy green-blue rocks and the Pilón de Azucar hillside, a picturesque viewpoint from where you can see the magnificent Serranía del Carpintero mountain.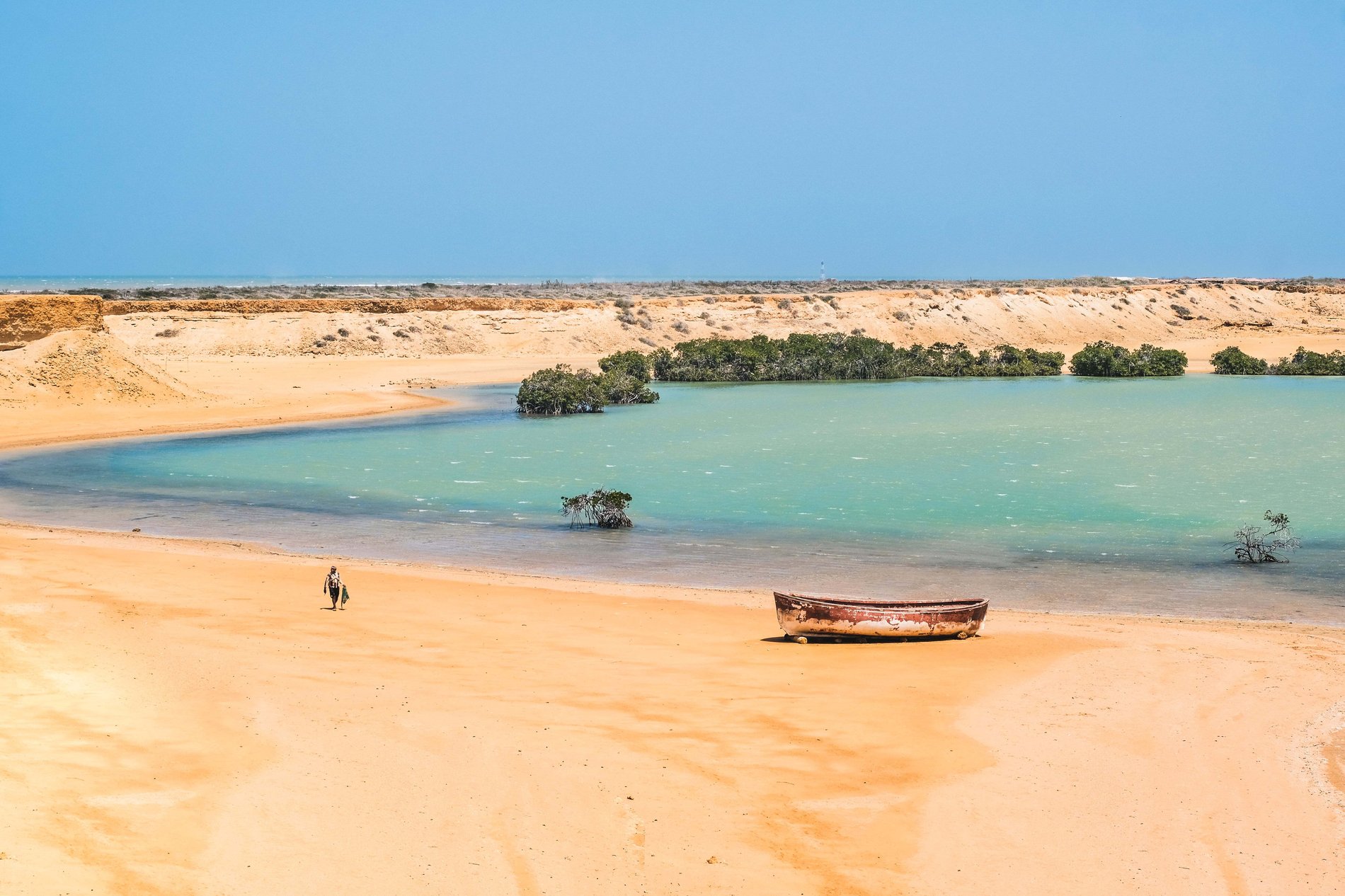 Cartagena
Cartegena is the undisputed cultural centrepiece of the Caribbean coast. The city was once Colombia's main Spanish port but in 1810 became one of the first towns to proclaim independence from Spain. Despite another invasion in 1815, Cartagena was again liberated in 1821 and acquired the nickname 'La Heroica'. The Old Town, which is now a UNESCO World Heritage Site, sits within perfectly preserved centuries-old stone walls and contains the historical districts of El Centro and San Diego. Colonial churches, palaces, plazas and monasteries crowd the cobbled streets of the Old Town - a must-visit along a cruise to Colombia. The grand Palacio de la Inquisicíon stands as a stark reminder of the Spanish Inquisition and the museum inside it documents Colombia's pre-Columbian, colonial and post-independence history. Soak in some religious architecture at the Iglesia de San Pedro Claver and Iglesia de Santo Domingo and feast your eyes on contemporary Colombian artwork at Museo de Arte Moderno. For history lovers along a cruise to Colombia, feel history come alive in the creepy military dungeons of Las Bóvedas and at the old fortress of Castillo de San Felipe de Barajas. The Plaza de los Cochos is packed with trendy restaurants, bars and salsa clubs and Mercado Bazurto offers delicious local delicacies for a real taste of Colombian cuisine. There are also a number of canoe tours which leave from Cartegena and take you into the mangrove swamps just outside of the city.
Medellín
The vibrant city of Medellín is surrounded by coffee plantations, cloud forests and flower farms and lies within the Aburrá Valley. A modern, glassy skyline towers above the city in stark contrast to the backdrop of craggy mountain peaks. Medellín is not easily accessible from the port but is just a short plane ride from Cartagena and the perfect place to fill any extra days along your Colombia cruise. Rooted in paisa (people of Antioquia) culture, Medellín is a unique city with a Spanish heritage and an entrepreneurial flair. It has long traded in coffee as a result of its proximity to the Zona Cafetera, the coffee-growing region. You can learn about this history at the Plazoleta de la Esculturas and catch a glimpse of a traditional Antioquian township at Pueblito Paisa. Find peace from the frenetic streets in the Jardín Botánico or take a hike in Parque Arví, which can be reached via the city's cable car line.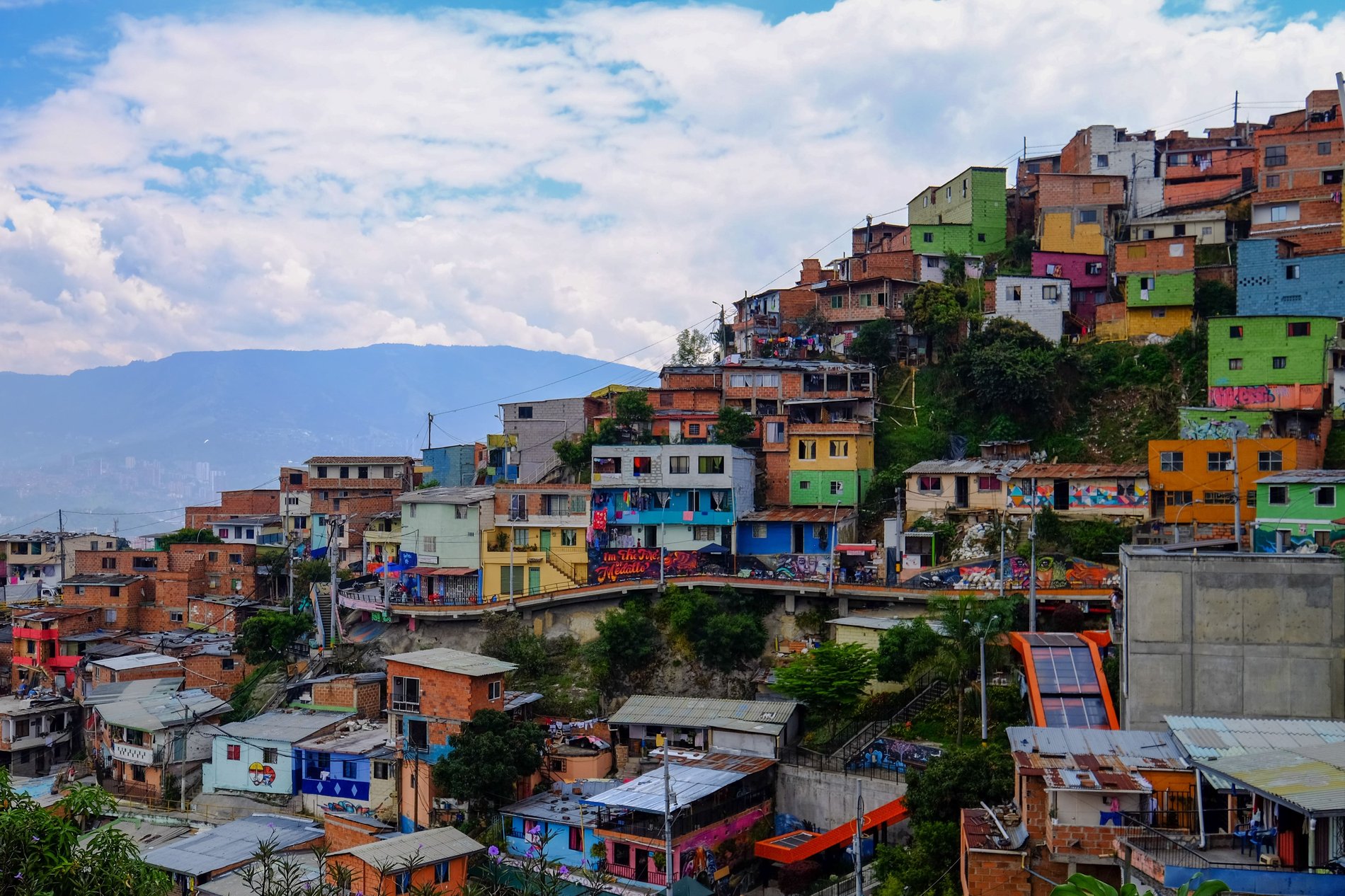 Isla Providencia and San Andres
Restful beaches, vibrant coral reefs and tiny colourful hamlets make up the paradise islands of Providencia and San Andres. Providencia is a superb location for scuba-diving, with dive shops located in Bahía Suroeste and Aguadulce. White sand beaches cover the shores at Johnny Cay Natural Regional Park on San Andres, while Parque Nacional Natural Old Providence McBean Lagoon is dense with thick mangrove swamps which can be explored by boat. Along Colombia cruises, hiking is also a popular activity on these islands, with El Pico Natural Regional Park offering stunning views from the top of El Pico mountain. This is also an area of extraordinary wildlife. Visitors can swim with stingrays off Haynes Cay and watch in awe as adult black crabs descend in their hordes onto the beaches of Providencia to lay their eggs between April and July.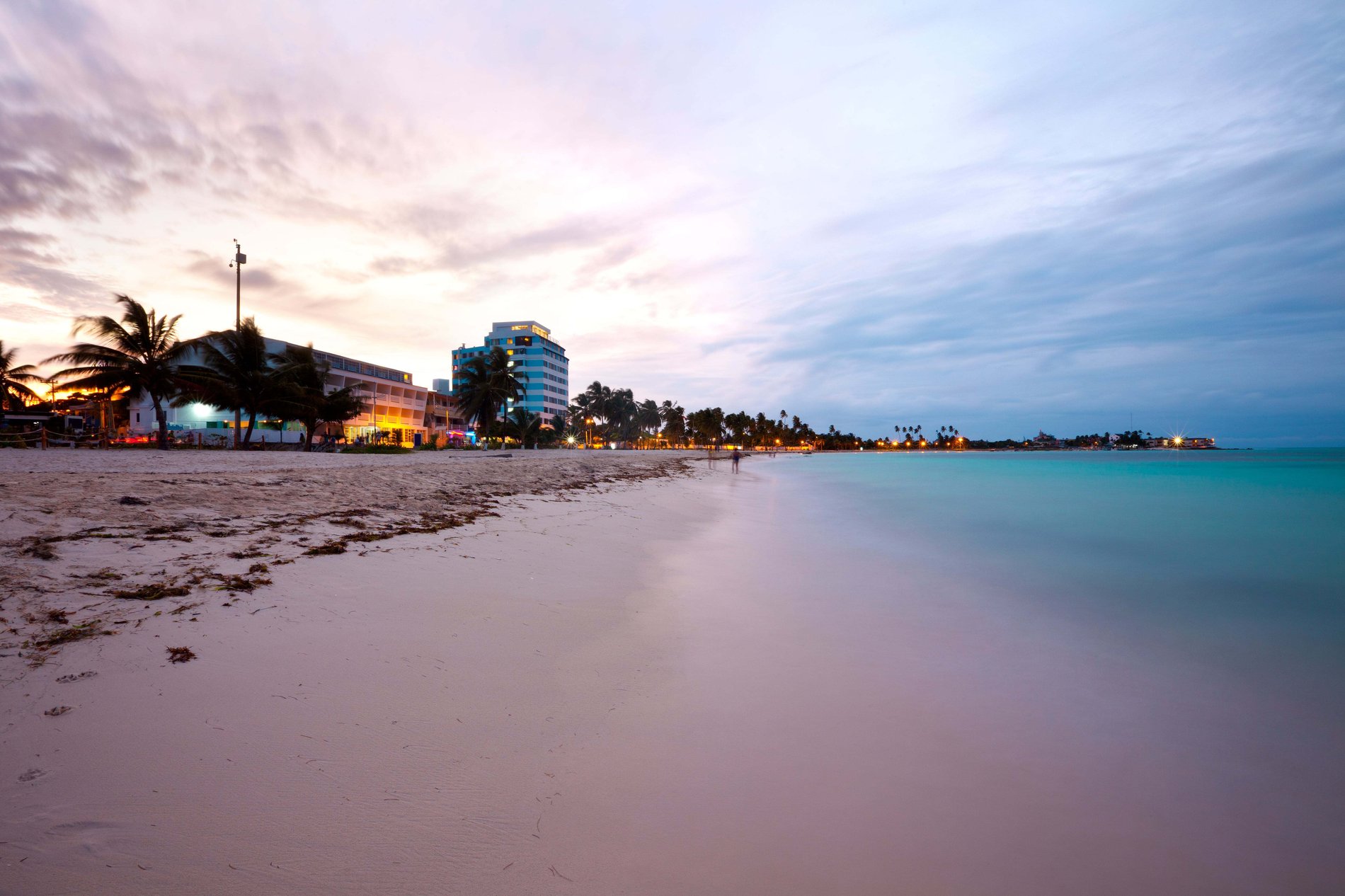 Iconic ports
Colombia cruises: Best things to do in Colombia
Visit coffee plantations
Colombia is, of course, famed for its fantastic coffee and there are plenty of plantations that cruisers to Colombia can visit to observe the production process and to sample some delicious drinks. The largest coffee region is Zona Cafetera, which is about three and a half hours by car or bus from Buenaventura. Jeeps carry visitors around the zone and some trips allow tourists to pick their own beans. Closer to Santa Marta is the town of Minca, which is also home to some coffee plantations. La Victoria Coffee Farm is the largest of the plantations in northern Colombia. It is family-run and offers 40-minute tours.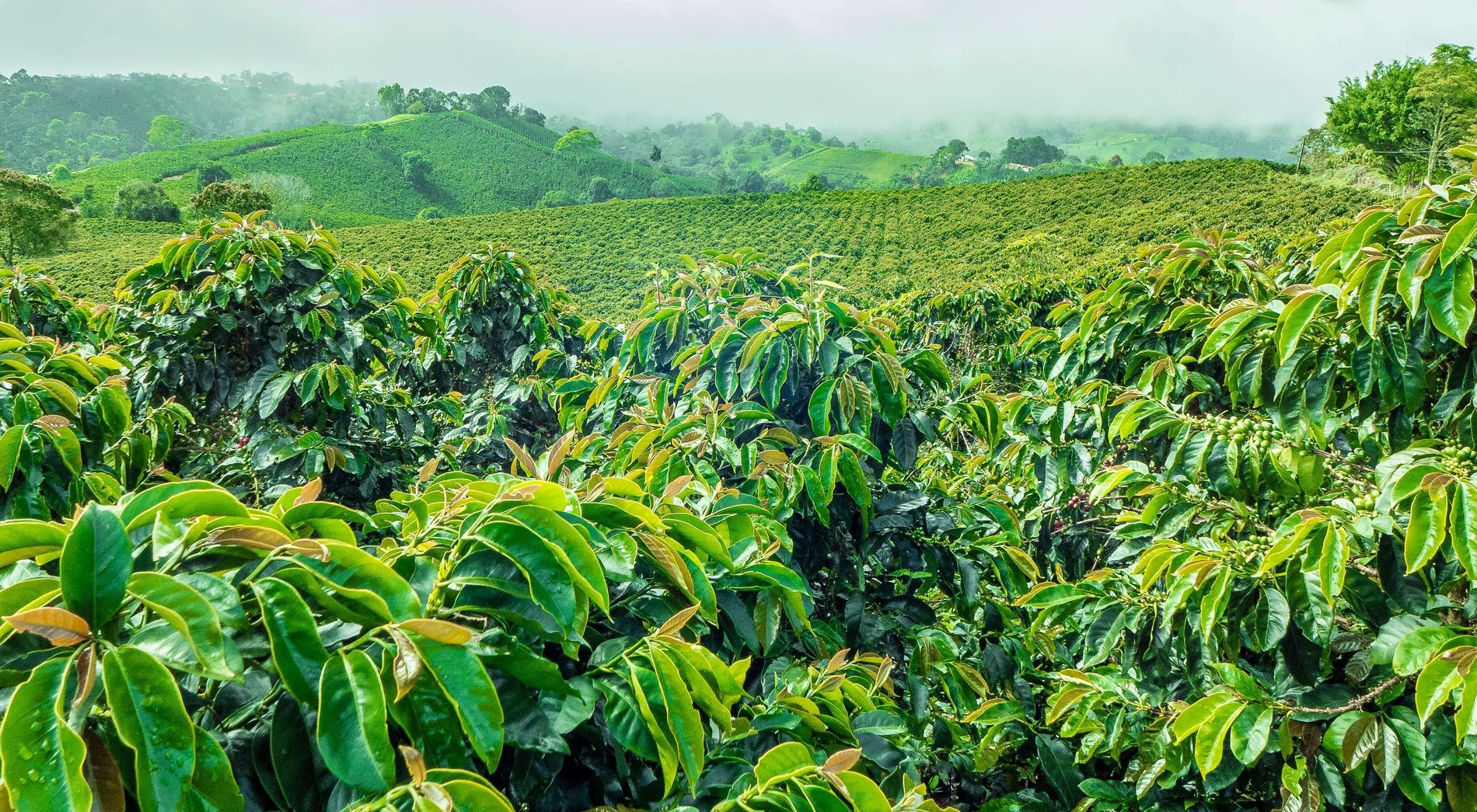 Go wildlife-watching
Colombia is an outstanding country for birdwatching and the renowned ProAves El Dorado Bird Reserve is one of the country's best. 70 per cent of the country's native birds live in these mountains, including Colombia's national bird, the Andean Condor. The Río Blanco Nature Reserve is also great for bird-spotting, while Birding Santa Marta offers whole day trips to birdwatching hotspots along the north coast. From June to October every year, thousands of humpback whales arrive on Colombia's western coast to give birth to their young. One place you can spot them is from Bahía Málaga near Buenaventura. If you have spare time while on your cruise to Colombia, jump on a Colombian safari through Los Llanos, where you can look out for caiman, anacondas, giant anteaters, deer and foxes.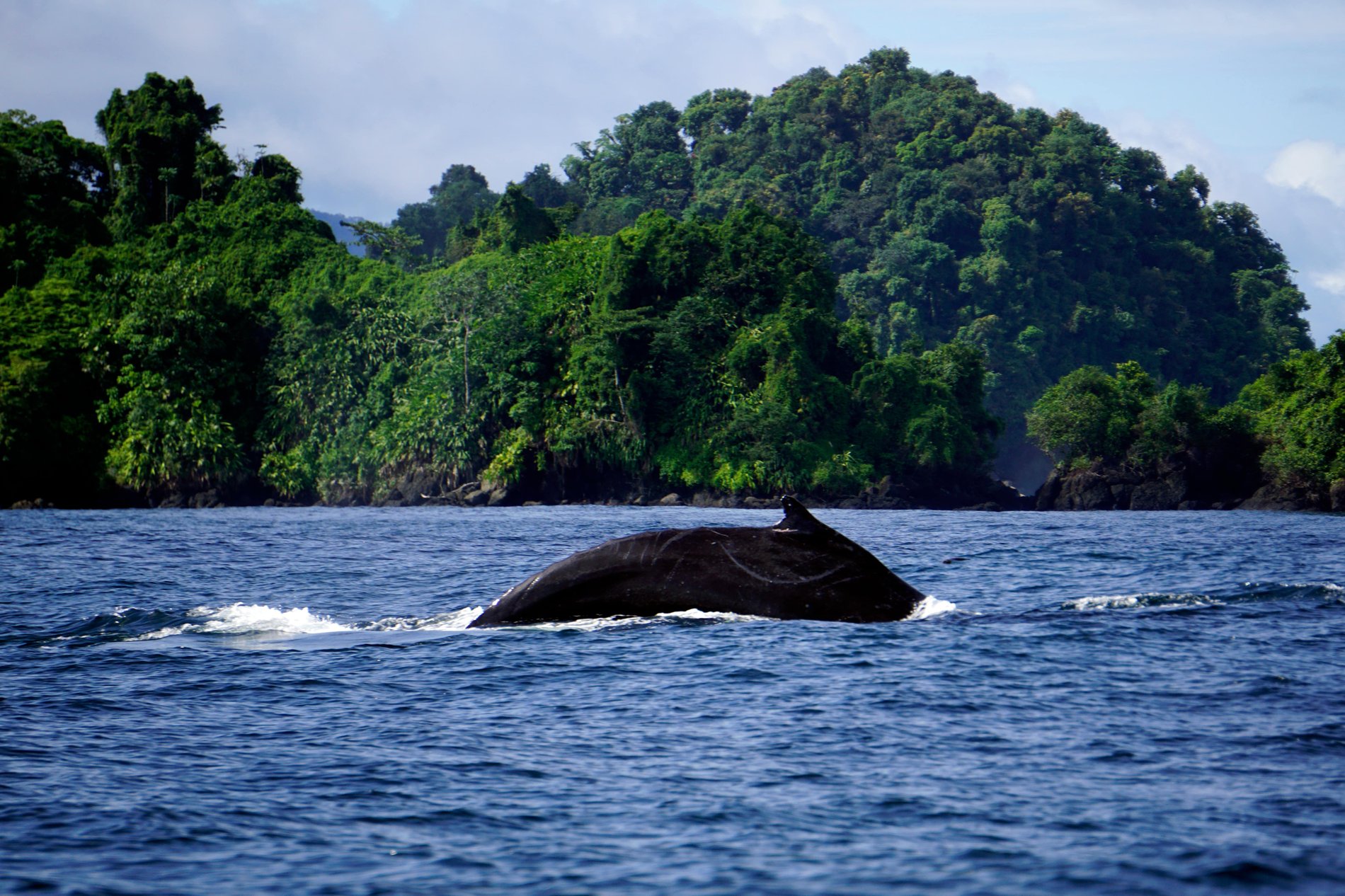 Try some local cuisine
Although it does not share the culinary reputation of some of its neighbouring countries, Colombia does offer up some of its own local delicacies. Its cuisine blends European-style dishes with traditional indigenous recipes. Arepas, circular bread made from cornmeal and topped with cheese or meat, are a Colombian staple and are particularly popular in the Paisa Region. Meat-eaters will enjoy lechona, which originates from the Tolima Region, an entire pig stuffed with rice, onions, peas and spices. Meat stews and seafood soups are a large part of the Colombian cuisine, while mango biche, which is effectively just an unripe mango soaked in salt, pepper and lime, is sold at street food markets across your cruise to Colombia.
Lounge on the beach
Colombia's coastline is blessed with some gorgeous beaches that line both the Caribbean Sea and the Pacific Ocean. Cartagena offers Bocagrande, Taganga and La Boquilla, and not far from the mainland is Playa Blanca, located on a small island. Close to Barranquilla, you'll find Saabnilla, Salgar, Puerto Velero, Caño Dulce, Mendoza Beach, Turipaná, Palmarito, and Santa Verónica. Santa Marta can boast El Rodadero, Pozos Colorados, Cabo San Juan, Bahia Concha and Neguanjie, while the islands of Providencia and San Andres have prime beaching spots dotted across their coastlines on a cruise to Colombia.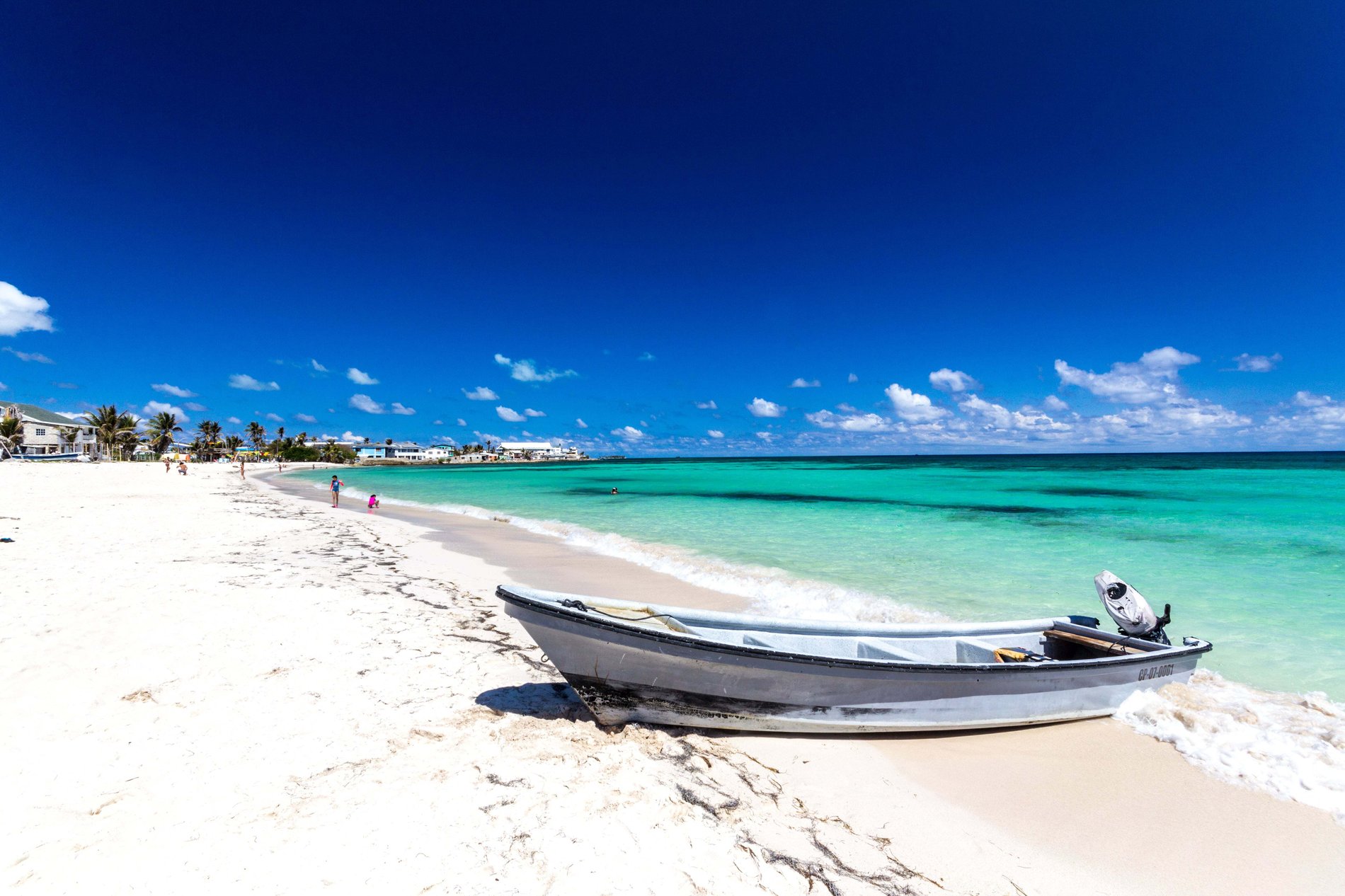 Listen to Colombian music
Colombia is sometimes referred to as the land of a thousand rhythms and it is not difficult to see why. Some of the country's best-known music and dance genres are cumbia and vallenato, with salsa taking off in the 1960s. Cali is Colombia's salsa capital and has a host of dancing clubs for people of all levels, like La Topa Tolondra and El Rincón de Heberth. Cartegena is the birthplace of champeta, which you can hear playing at clubs such as the famed Bazurto Social Club. Reggaeton music also has a place in the hearts of the Colombian people and plays regularly at Roland Roots bar on Providencia.