South Pacific Cruises
An island hopper's paradise, the South Pacific is one of those dream travel destinations, popular with honeymooners for its pristine coral reefs, palm-fringed lagoons, beautiful beaches and blazing sunsets. Comprised of some 7,500 islands, only 500 of which are inhabited, the South Pacific islands are grouped into three major regions: Melanesia, Micronesia and Polynesia. Despite having many similarities, these island nations and their roughly 6 million people are surprisingly diverse, each with their own histories, cultures, languages, geology and scenery. One constant, however, is the gloriously tropical weather, with little or no rain from May until October. Tahiti, the largest of the French Polynesian islands, is the starting point for most cruises exploring the rest of the region's treasures. From Hawaii and Bora Bora, Fiji to Vanuatu, you can expect to find crystal-clear waters teeming with rainbow-coloured fish and bucketloads of fascinating Polynesian culture.
Why choose South Pacific cruises
The aquamarine waters, lush, volcanic scenery and super welcoming people all make cruising the South Pacific truly magical. Thanks to the short distances between islands (you can travel between Tahiti, and other French Polynesian islands in as little as 30 minutes), cruising the South Pacific is a popular choice for visitors, who can island-hop without the crowds. Cosmopolitan Papeete, the capital of Tahiti, is where most South Pacific cruises begin and end, with its Faaa International Airport the flight gateway to the islands. Paul Gauguin Cruises and Windstar Cruises sail the South Pacific year-round, while large cruise lines such as Princess Cruises, Carnival, P&O and Holland America reposition ships in the region. South Pacific cruise tineraries typically include a clutch of French Polynesian islands such as Tahiti, Huahine, Moorea, Raiatea and Tahaa – as well as the nations of Bora Bora, Fiji, Vanuatu and Tonga and Samoa. Though it's worth noting that each individual cruise line has its own variants on ports. ROL, for instance, has previously offered itineraries combining the best of the South Pacific with New Zealand.

Find your ideal South Pacific cruises
South Pacific cruises: Top cruising destinations in the South Pacific
Tahiti, French Polynesia
Once a secret bolthole of Hollywood legend Marlon Brando, Tahiti manages to retain its air of exclusivity, despite being the gateway to the other stunning islands that make up French Polynesia, and the starting point for many South Pacific cruises. To put it into perspective, Tahiti welcomes roughly the same number of tourists in one year as neighbouring Hawaii does in a single day. Take one of the many island tours that trace the beautiful west coast of Tahiti, with its jagged, emerald-coloured volcanoes, cascading waterfalls and rural landscapes studded with pineapple plantations. Find ancient temple sites, deserted beaches and grottos for swimming on South Pacific cruises. Or explore the buzzing port city of Papeete, the capital of French Polynesia, with its cosmopolitan, French vibe.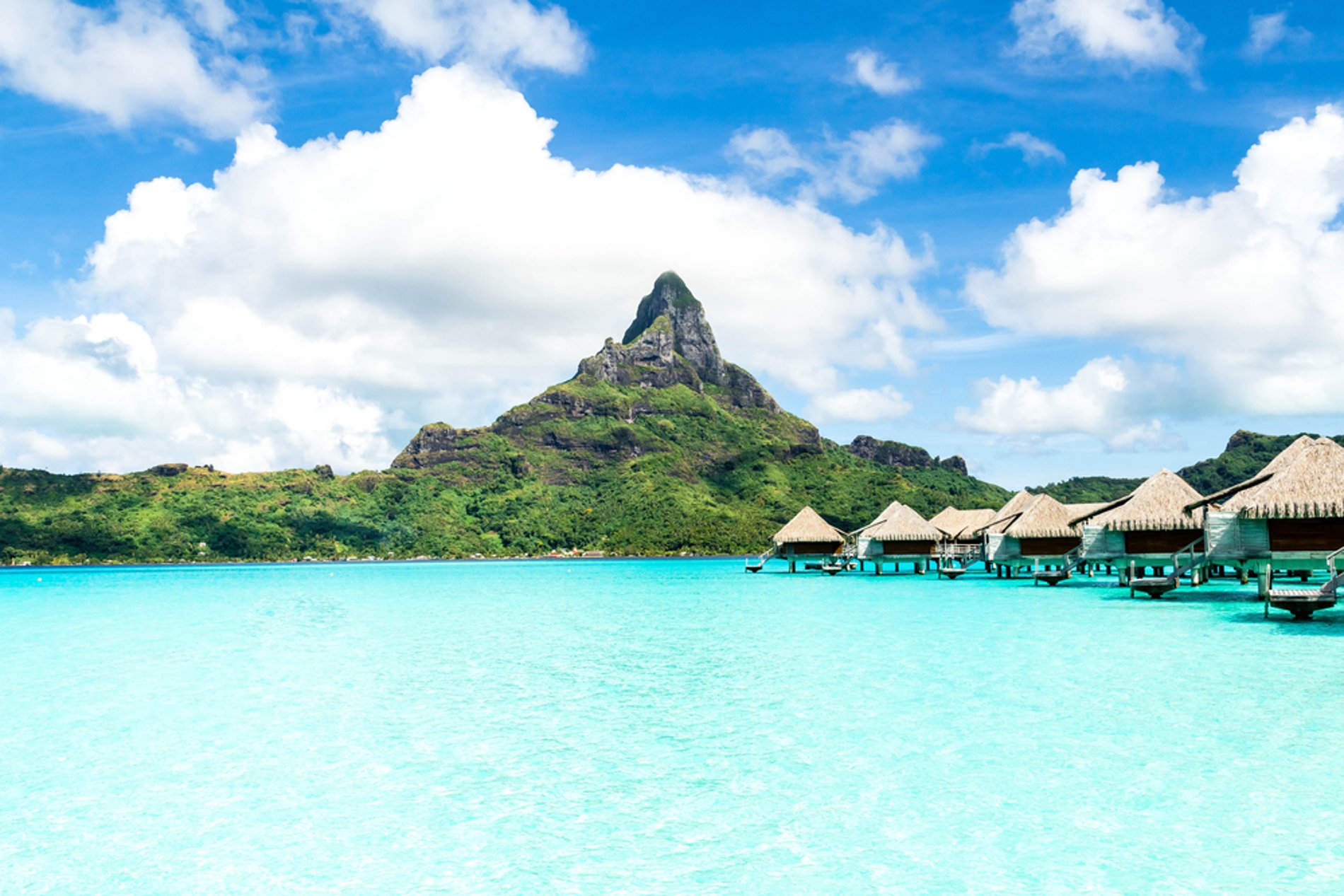 Huahine, French Polynesia
A deep, crystal-clear lagoon surrounds the two islands that comprise Huahine, while magnificent bays and white sand beaches add a touch of drama. Relatively unchanged by the modern world, Huahine Island offers a slower, more tranquil pace of old French Polynesia. With only eight small villages scattered across the island, the few residents welcome visitors with great kindness. Known for its lush forests, velvety slopes and tropical vegetation, this fertile world offers local farmers a bountiful harvest of vanilla, melons and bananas and is a great destination on South Pacific cruises. Bounce past plantations and religious temples on a four-wheel-drive safari, visit a pearl farm or peruse archaeological relics at the small museum located at the village chief's house. Or just find your own perfect stretch of sand and simply refuse to move.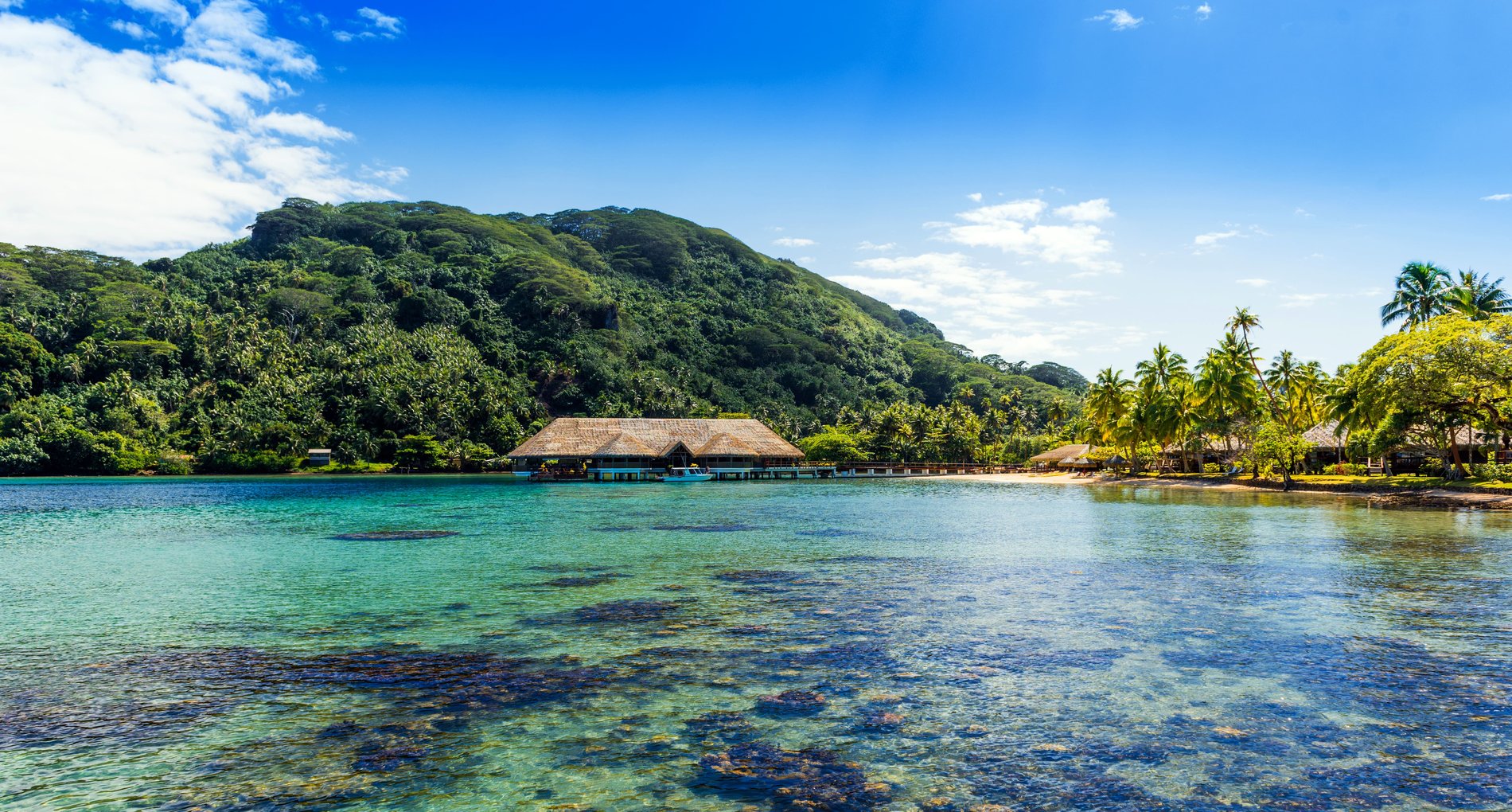 Moorea, French Polynesia
If you want a perfect snap of the best of French Polynesia on your South Pacific cruise, this is the port in which to take it. Just 30 minutes from Papeete in Tahiti, Moorea's rainforested mountains, palm tree-lined shores and sparkling turquoise waters are all on show, with no coyness to be had. While the WaveRunner jet ski expedition around the island is exhilarating, the best views are seen from land, where you'll get a good look at craggy peaks, lush valleys and the full splendour of Cook's and Opunohu bays from the famous Belvedere Point. Marvel at some of the region's unique natural offerings such as black pearls and pink (yes, pink) pineapples on your South Pacific cruise. Energetic types can climb Mount Rotui, which towers above Cook's Bay. At the summit, there is a remarkable view of the amphitheatre of an ancient volcano. In Polynesian mythology, Mount Rotui was purgatory for dead souls before their ascension into Paradise.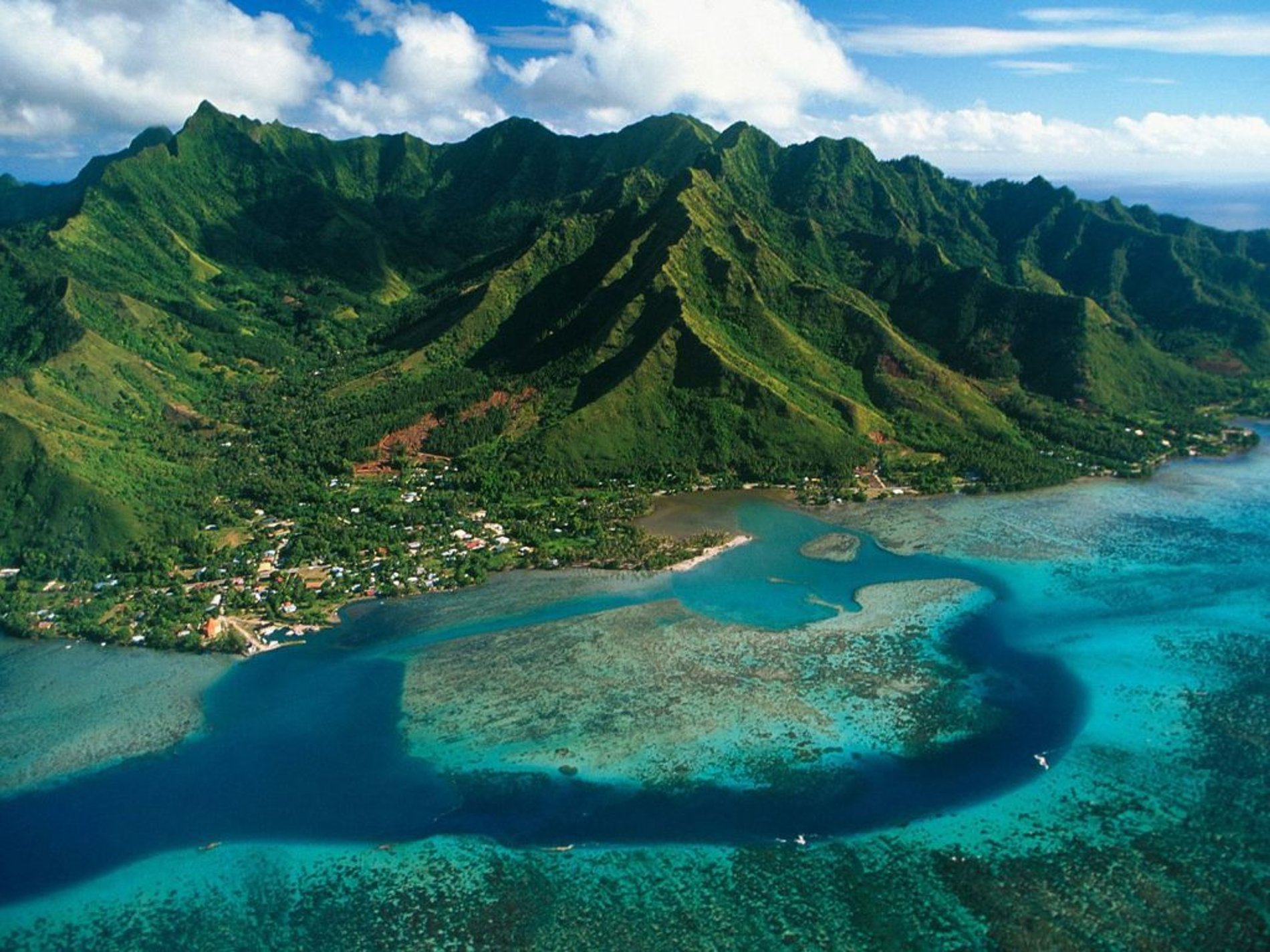 Raiatea and Tahaa, French Polynesia
These two sister islands share a lagoon and subtle but important differences. Raiatea is considered the cradle of Polynesian civilisation due to its ancient cultural ruins. Join an excursion on South Pacific cruises from the main town of Uturoa up to Mount Temahani and finally to the ancient marae (temples) that give this island such an important religious and cultural significance to all Polynesians. While this island is the second-largest in French Polynesia, it's very quiet and peaceful. Relax on the beach or lookout for the tava'e bird, a black and white bird with red tail feathers, which had great symbolic value to the early Tahitians. The ancients used the red feathers to honour their gods. Tahaa is the quieter of the two islands but offers equally enchanting scenes from white sand beaches to deep valleys thick with the scent of vanilla. Most passengers on South pacific cruises head to the private motu (reef islet) picnic site when their ship stops at docks. Other shore excursions include a black pearl farm tour; a special way to explore the elusive pearl oysters in their native environment.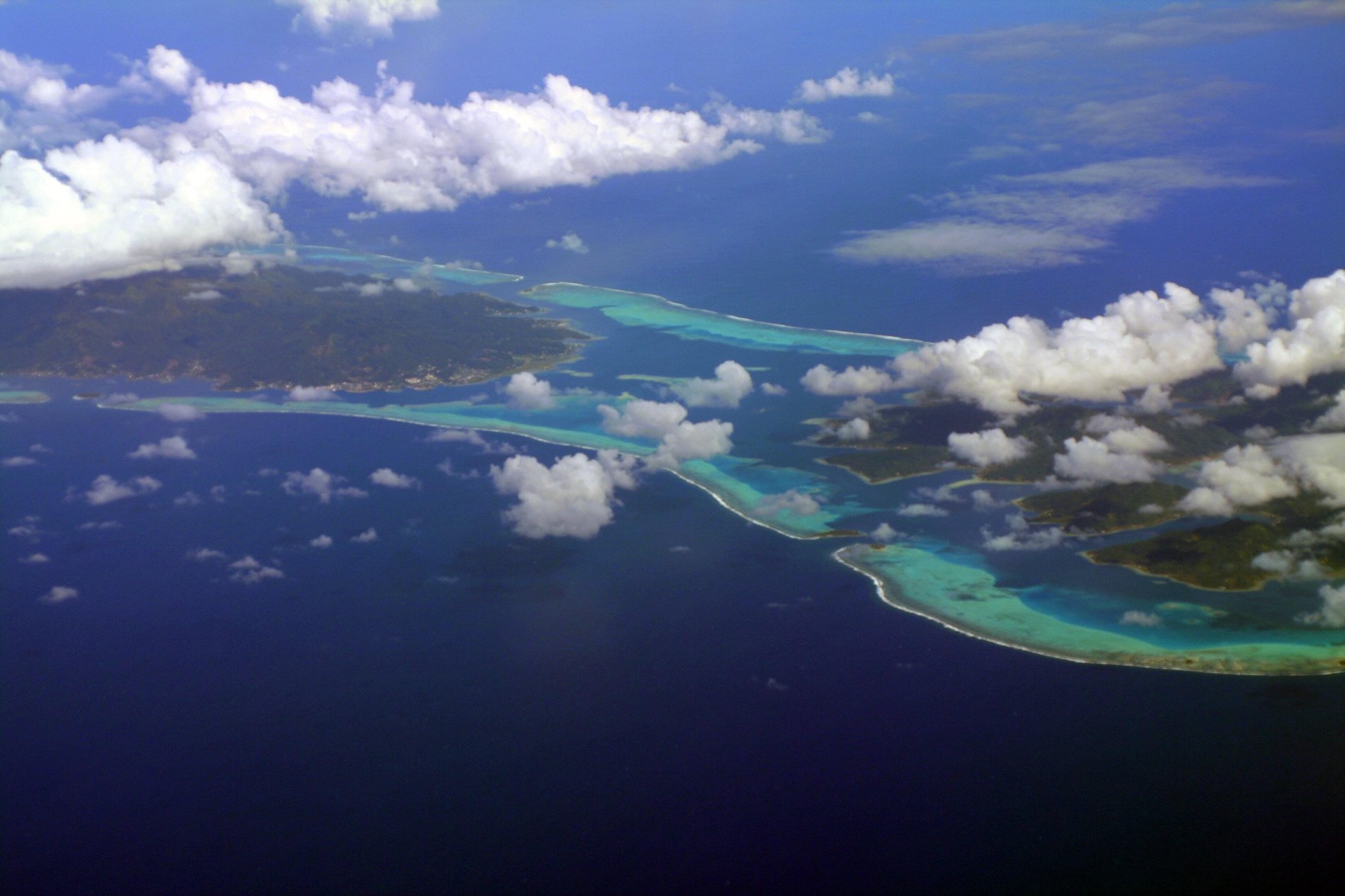 Bora Bora
Known as the jewel of the South Pacific, this mind-blowingly gorgeous tropical island is a magnet for romantics. Scuba diving and snorkelling are the major draws here thanks to its coral reefs teeming with luminous marine life, but pretty much every view you'll find on land looks like it's been Photoshopped. Those who are curious about scuba diving on South Pacific cruises but aren't PADI qualified can don an 'Aqua Safari' helmet to explore underwater, all without getting your hair wet. Or try the world-famous shark and ray feeding excursion for some of the best Kodak moments of your trip. Bora Bora regularly tops lists as being one of the world's most expensive destinations, making a South Pacific cruise a wonderfully affordable way to drink in its delights without burning a hole in your wallet.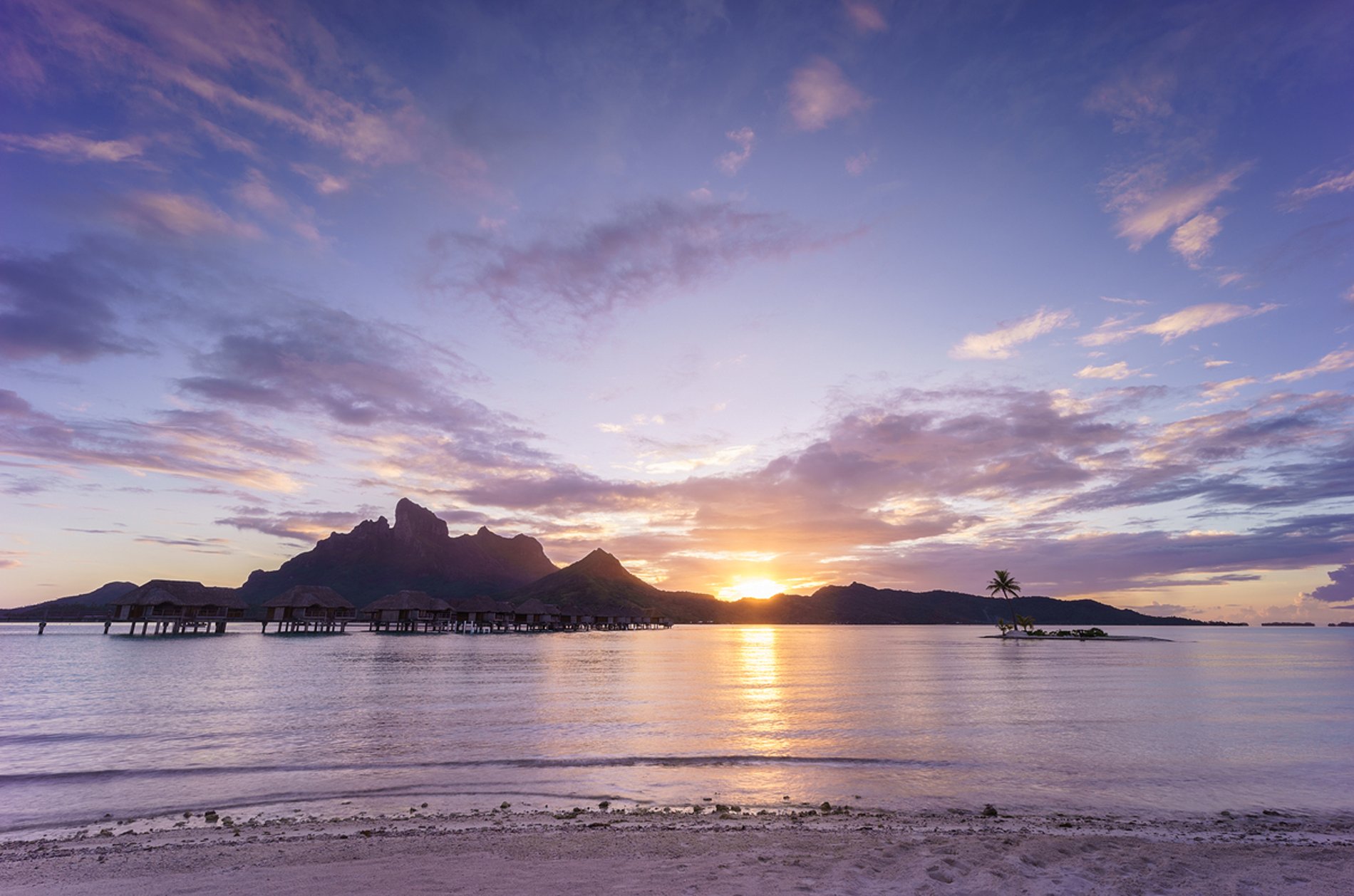 Fiji
For water sports, fire-walking, garlands and gourmet food, Fiji is hard to beat on South Pacific cruises. An archipelago of more than 300 islands, Fiji cradles most of its population on just two major islands, Viti Levu and Vanua Levu. Depending on which cruise line you travel with, your ship might arrive at any one of the three main ports on Viti Levu. Its lively capital, Suva is a buzzing, melting pot of a city with colourful colonial architecture, the excellent Fiji Museum - where you can learn more about the region's history – as well as rewarding hikes to the summit of Tamavua Heights and treks through the rainforest at Colo-I-Suva forest park, where a dip in one of its waterfall pools is practically mandatory. In Nadi, visitors can check out the Sleeping Giant Mountain Range or the city's famous Hindu temple, decorated by artists from India. Lautoka, in the west of Fiji, is nicknamed The Sugar City due to its copious sugarcane plantations. It's the perfect spot to laze on soft-sand beaches underneath swaying coconut trees, or give yourself a do-it-yourself mud spa treatment at one of Lautoka's natural thermal pools. Whichever port you dock in on your South Pacific cruise itinerary, Fijian life revolves around the church, the rugby field, untamed nature and food glorious food. If you're lucky, you may be welcomed with a kava ceremony, where participants imbibe a drink made from the grounded root of a black pepper plant.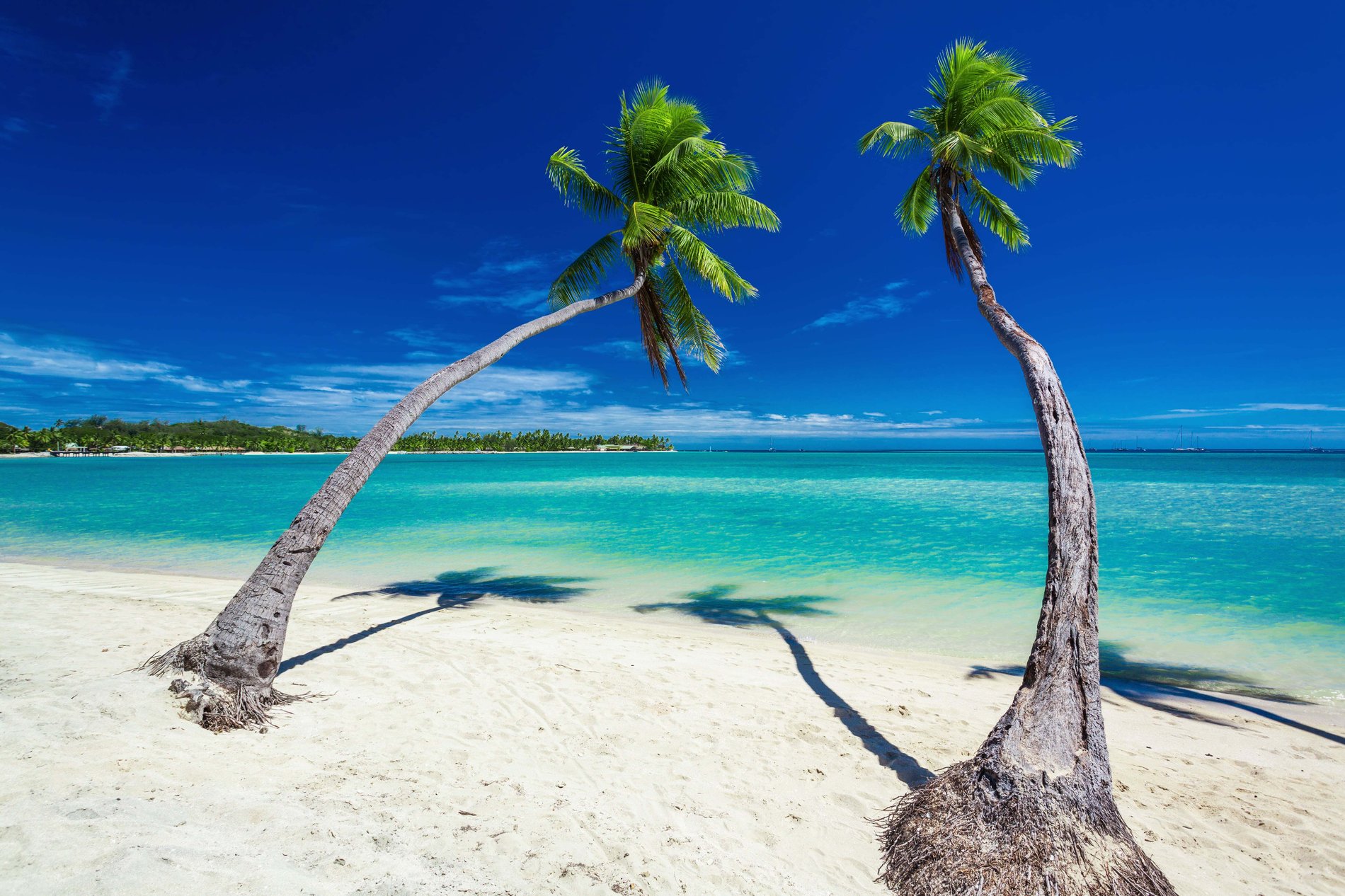 Vanuatu
An archipelago of some 83 islands in the Coral Sea, Vanuatu is one of the world's newest republics, having gained independence from France and Britain in 1988. Cloaked in dense rainforest, these volcanic islands were little known until World War II, when the islands of Espiritu Santo and Efate served as Allied bases. Today increasing numbers of travellers, including those on South Pacific cruises, visit its capital, Port Vila, drawn by its easy-going charm, superb beaches and mysterious jungle. The islands are also renowned for their excellent dive sites and big game fishing. Many South Pacific cruises call at Champagne Bay on Espiritu Santo, home to one of the world's best beaches, where at low tide a bubbling freshwater spring makes the ocean look like Champagne (especially if you've had one too many yourself). Experienced divers can explore the famous SS President Coolridge wreck here, while snorkellers can spy sunken jeeps and other military equipment littering the ocean floor at nearby Million Dollar Point.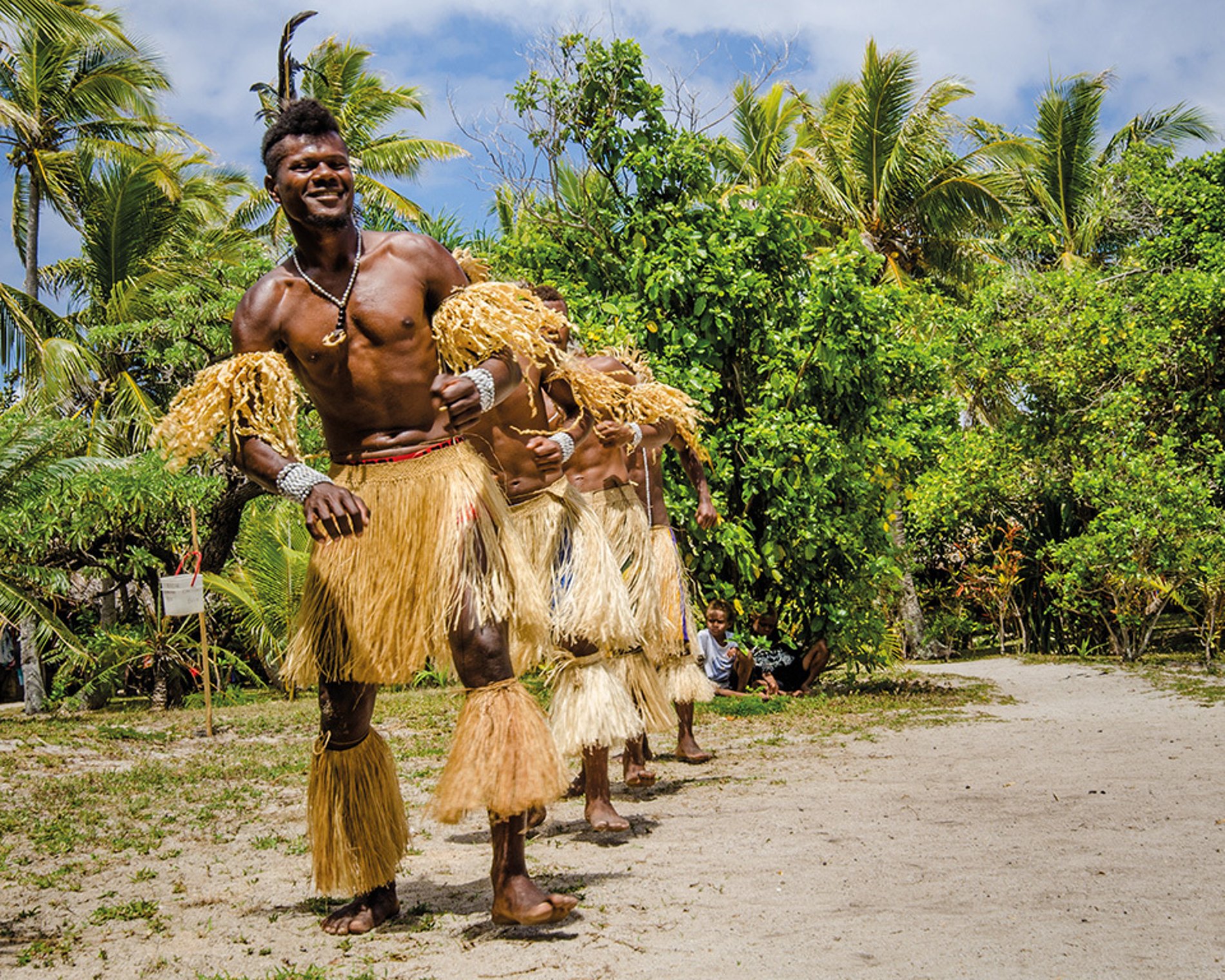 Conflict Islands (Papua New Guinea)
Named after the ship HMS Conflict, which discovered the picture-perfect clutch of islands in 1886, the Conflict islands are a popular stop for South Pacific cruises. This group of 21 islands encircling an enormous iridescent blue lagoon on the rim of a sunken volcano is sheltered by an untouched reef system, which teems with marine life; an underwater paradise for snorkellers. The Conflict Islands now feature a privately owned resort that includes a swim platform, open-air bars and a beachfront restaurant, perfect for kicking back with a cocktail.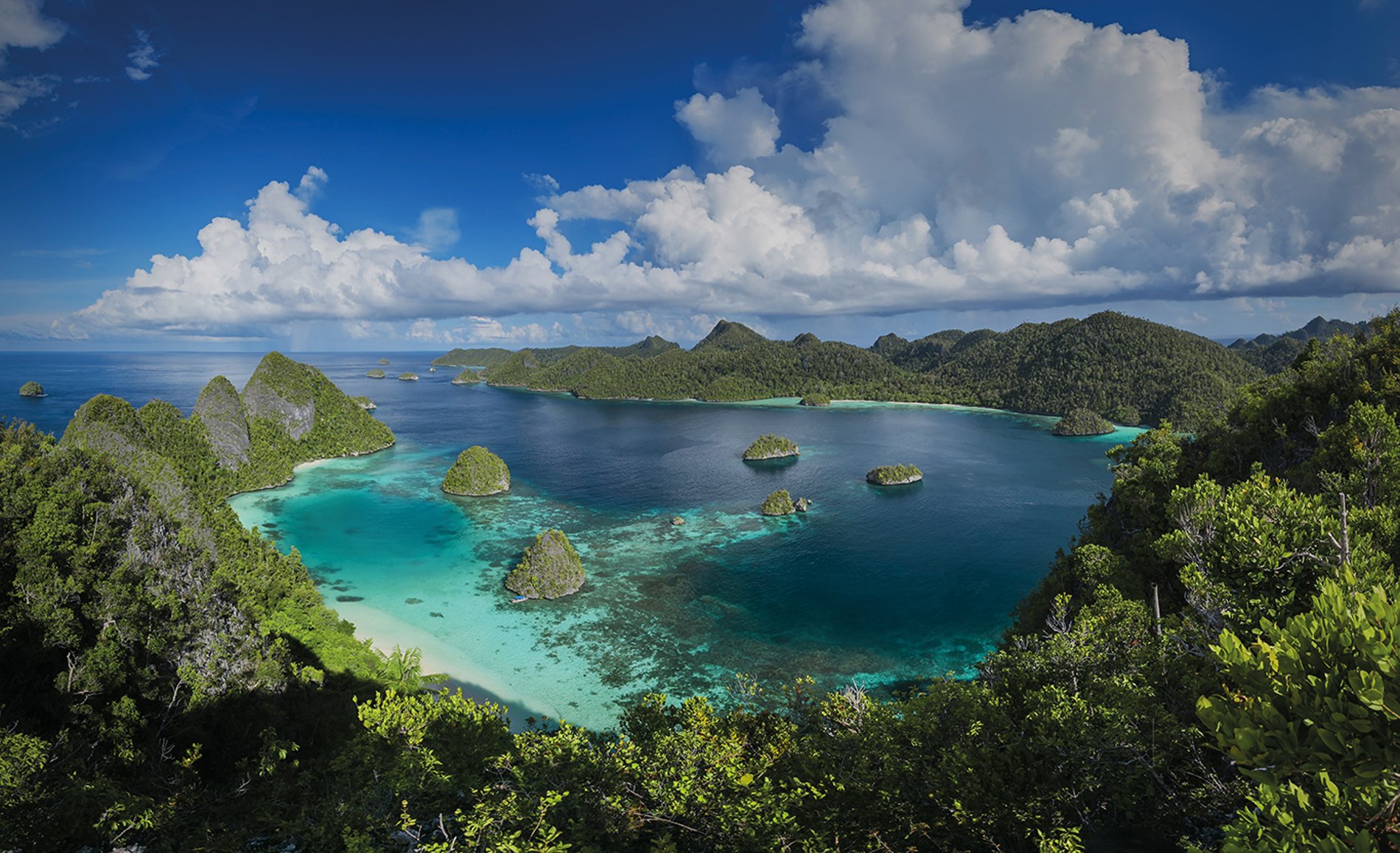 Tonga and Samoa
Treasure Island author Robert Louis Stevenson was so smitten with Samoa that he spent his last years there. His stately house is now a museum and a brief climb leads travellers to the author's tomb, just below the summit of Mount Vaea. On South Pacific cruises, don't miss snorkelling during high tide at the Palolo Deep Marine Reserve, a shallow reef with a blue hole surrounded by amazing marine life. In Tonga, its bustling capital Nuku'alofa is the only island in the South Pacific to have escaped colonisation. Home to Tonga's royal family, the city retains a rustic charm – it's not uncommon to come across a wandering pig or chicken as you stroll its buzzy streets. Get the flavour of the city at the Talamahu Market, where vendors sell local papayas, mangoes and handicrafts. Or check out the 'Chief's Whistles' blowholes, where layers of coral rock create pockets of pressure, shooting ocean water high up into the air. Make sure these destinations are on your South Pacific cruise itinerary.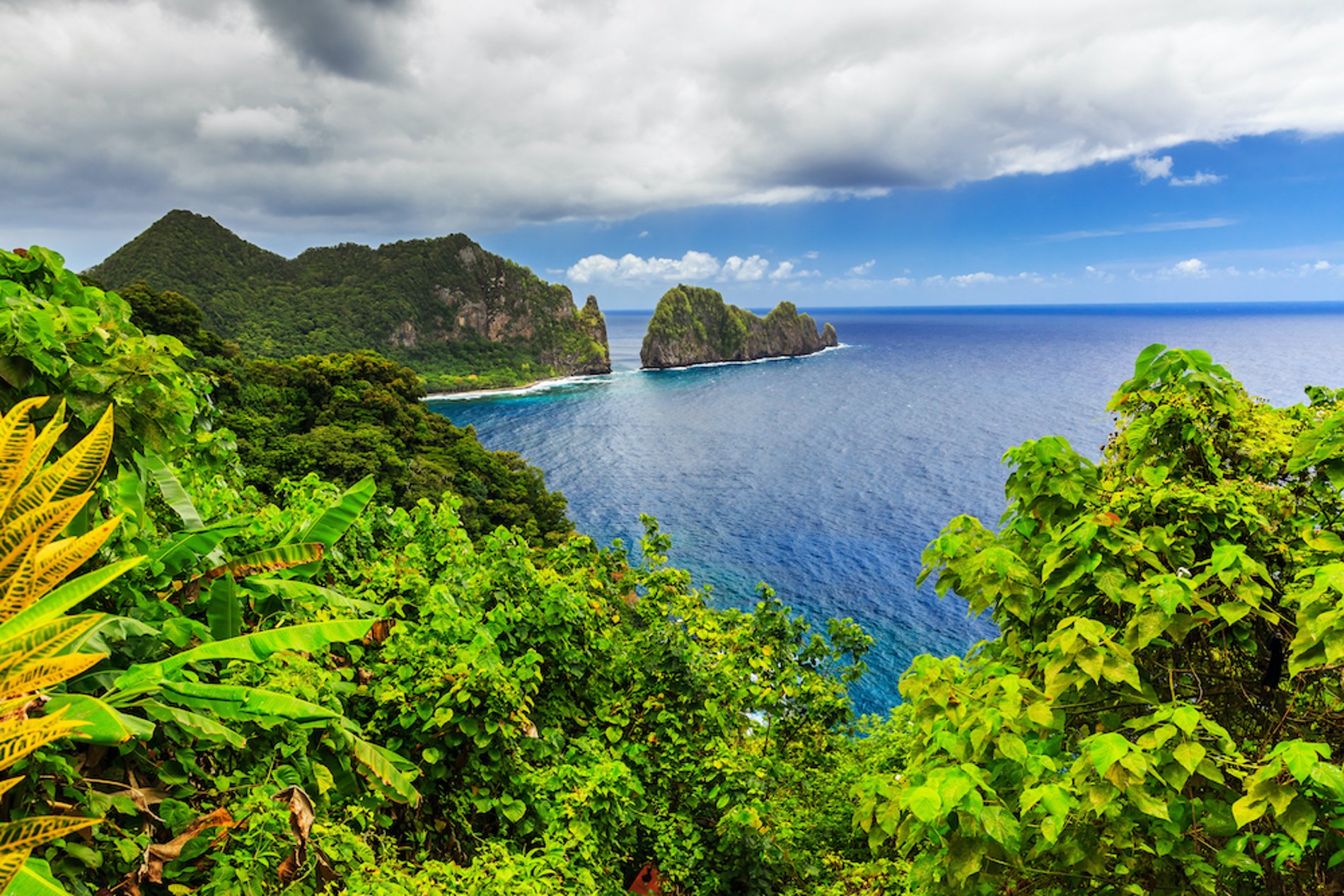 South Pacific cruises: Best things to do in the South Pacific
Take part in traditional ceremonies
Ancient Polynesian tribes have preserved their rituals for many centuries, and visitors to the islands can experience some of these for themselves. On South Pacific cruises, partake in a traditional kava ceremony in Fiji and you'll join locals in drinking from a hollowed-out coconut shell containing a beverage made from the root of a pepper tree. Elsewhere, fire-walkers brave white-hot coals to the sound of beating drums and whistling conch shells to tell the story of their ancestors.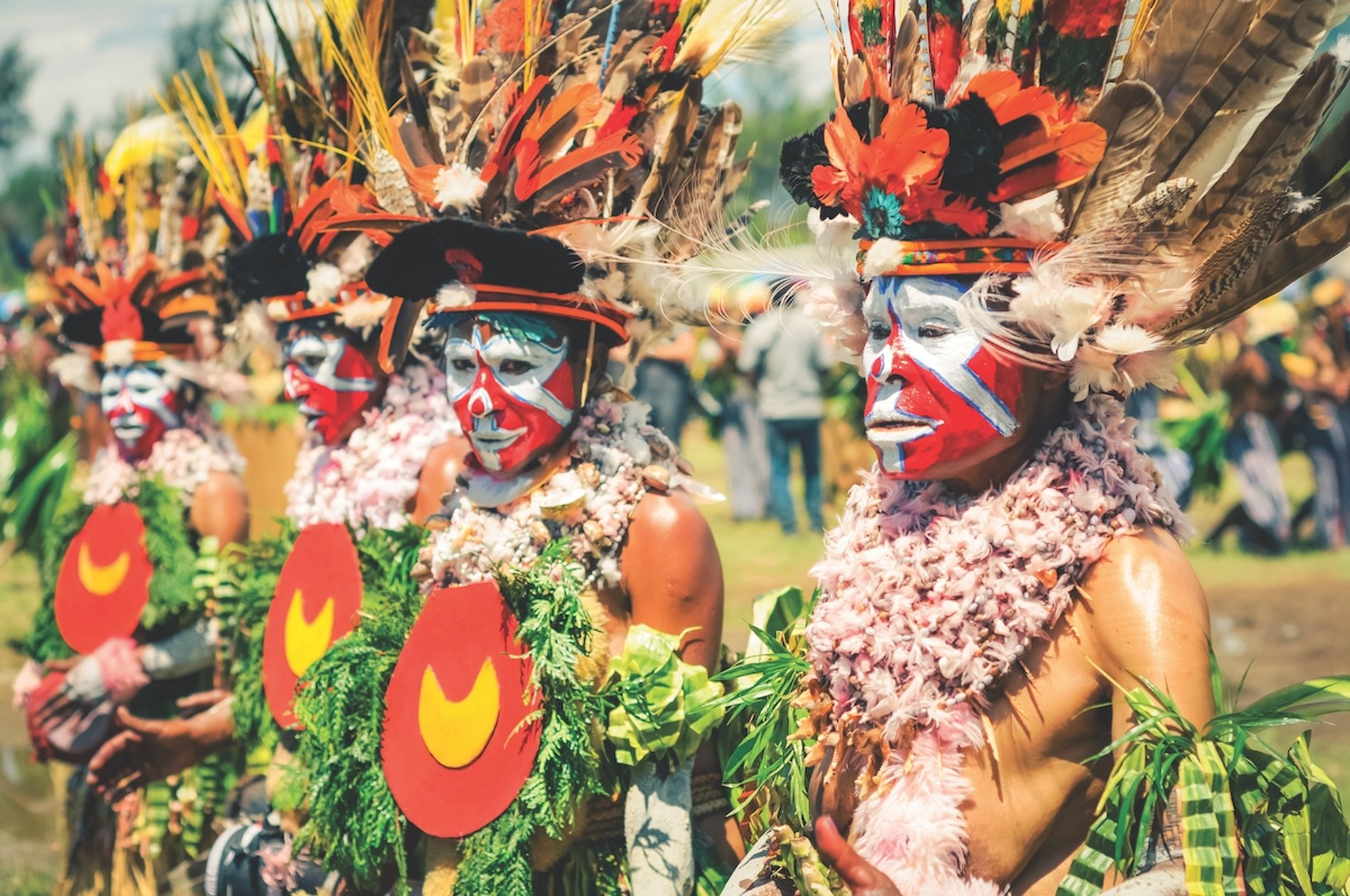 Have a motu picnic
Most of the stunning South Pacific islands offer motu (reef islet) picnics, where you can tuck into delicious beach barbecue fare served on tables and chairs set up in the turquoise shallows of these little sandy pockets. Eating and drinking wonderfully fresh local cuisine such as coconut crab while fish dance around your feet is an experience you won't forget from your South Pacific cruise. If you're lucky, you may get to try French Polynesia's national dish of poisson cru – succulent chunks of raw fish marinated in coconut milk and lime juice.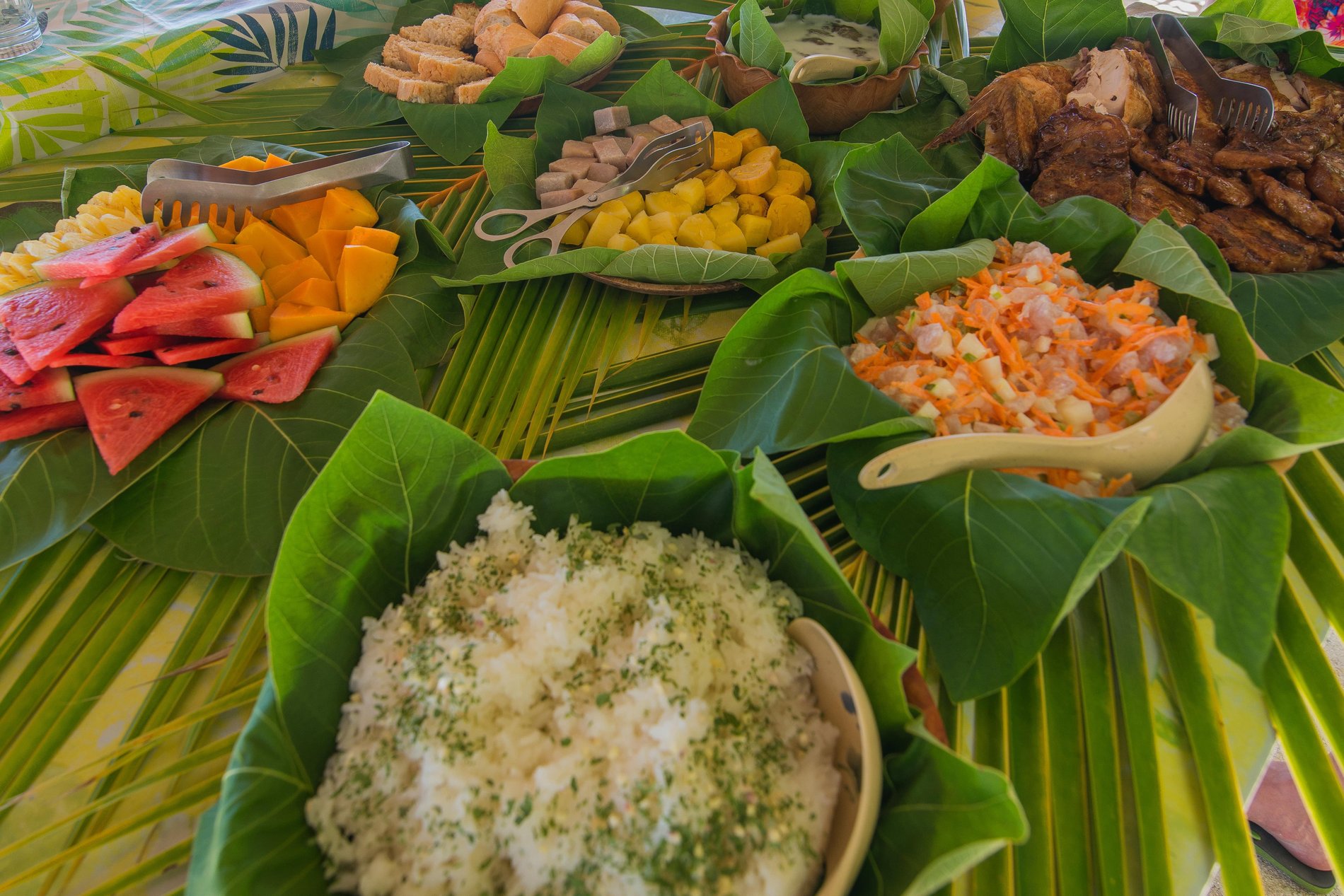 Smell the flowers
Not only are visitors to the South Pacific islands often greeted with a garland of sweet-smelling blooms, their natural landscapes are heaving with incredible flora. The native tiare, a bush with white flowers, is to Polynesia what the lotus is to India: highly symbolic and worn for special occasions, of which there are many. Orchids too, are everywhere, with as many as 2,000 exquisite varieties to be found on shore. Take in these colourful flowers on your next South Pacific cruise.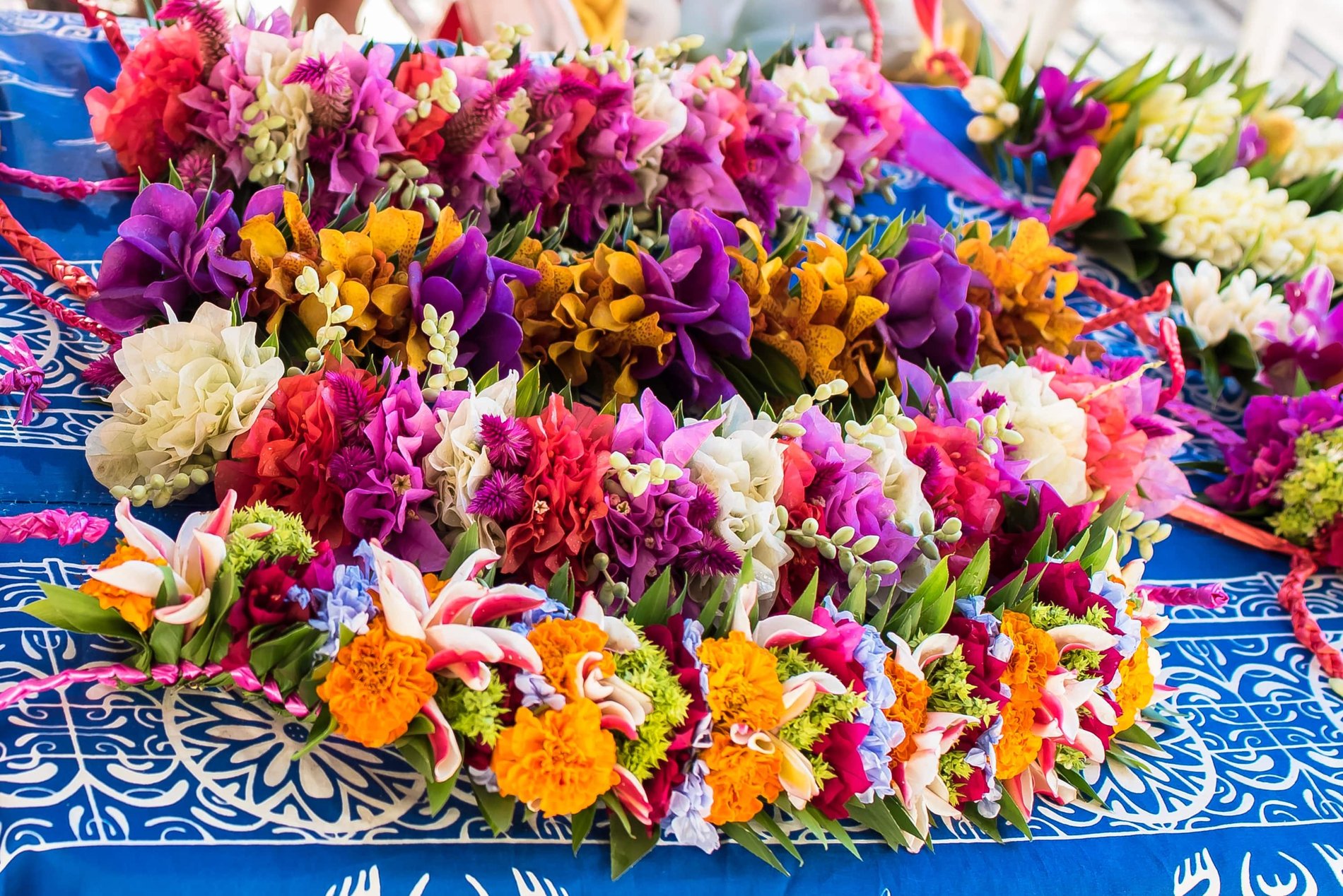 Discover black pearls
The waters of French Polynesia are home to the most exquisitely coloured pearls in the world. These jet-black beauties can be seen on a visit to a local pearl farm from your South Pacific cruise, in the islands' many shops handcrafted into magnificent jewellery, or in museums such as the Robert Wan Pearl Museum in Tahiti. Learn how these striking black pearls were created and what makes them so special.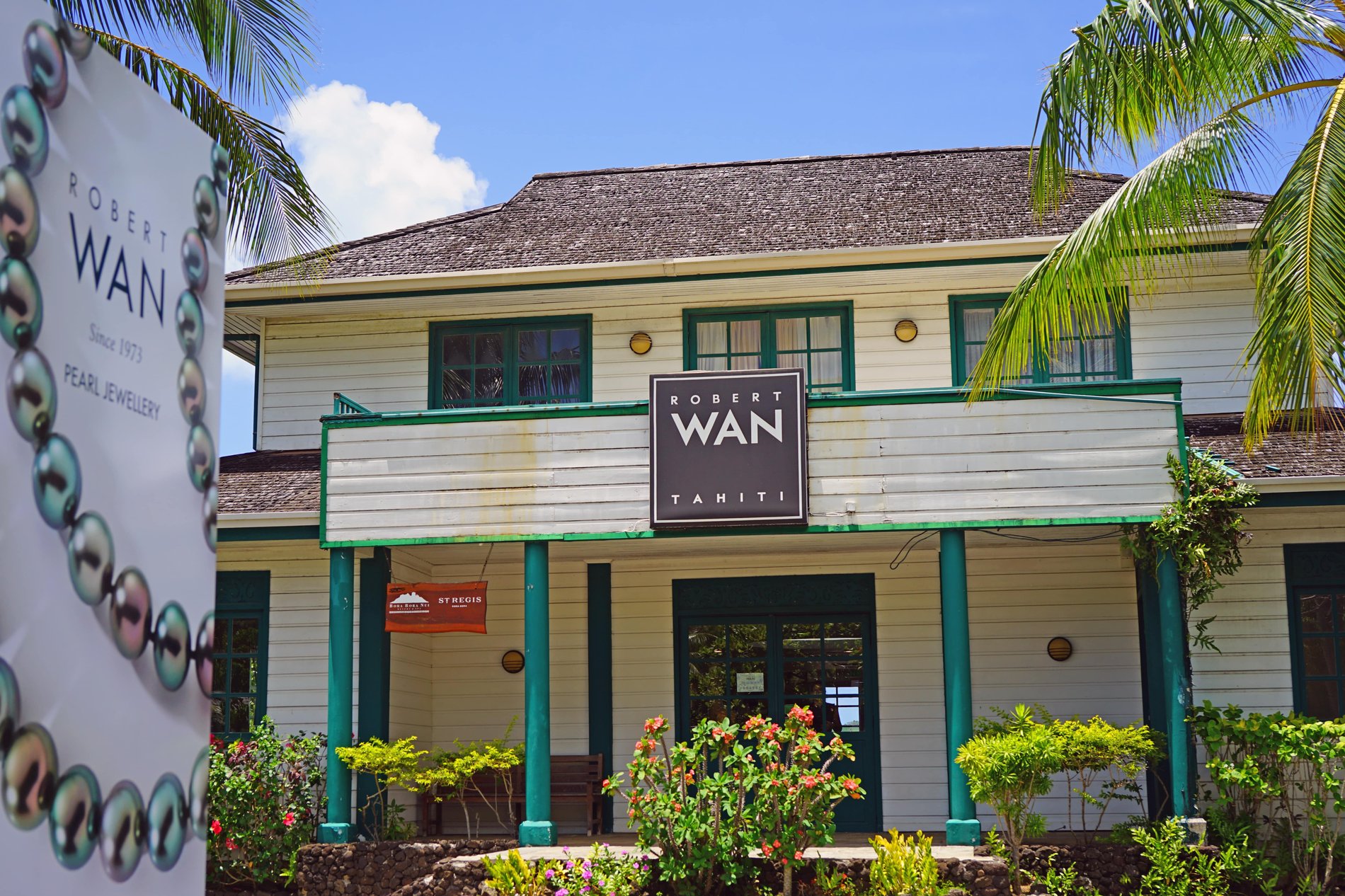 Rumble in the jungle
One of the most popular excursions for passengers on South Pacific cruises on the islands is to jump in a 4x4 vehicle and traverse the wild terrain, soaring through dense rainforest and jungle, winding past dormant volcanoes and fragrant plantations growing pineapples, coffee and vanilla. It's a great way to squeeze in the local sights, without eating too much into your beach downtime.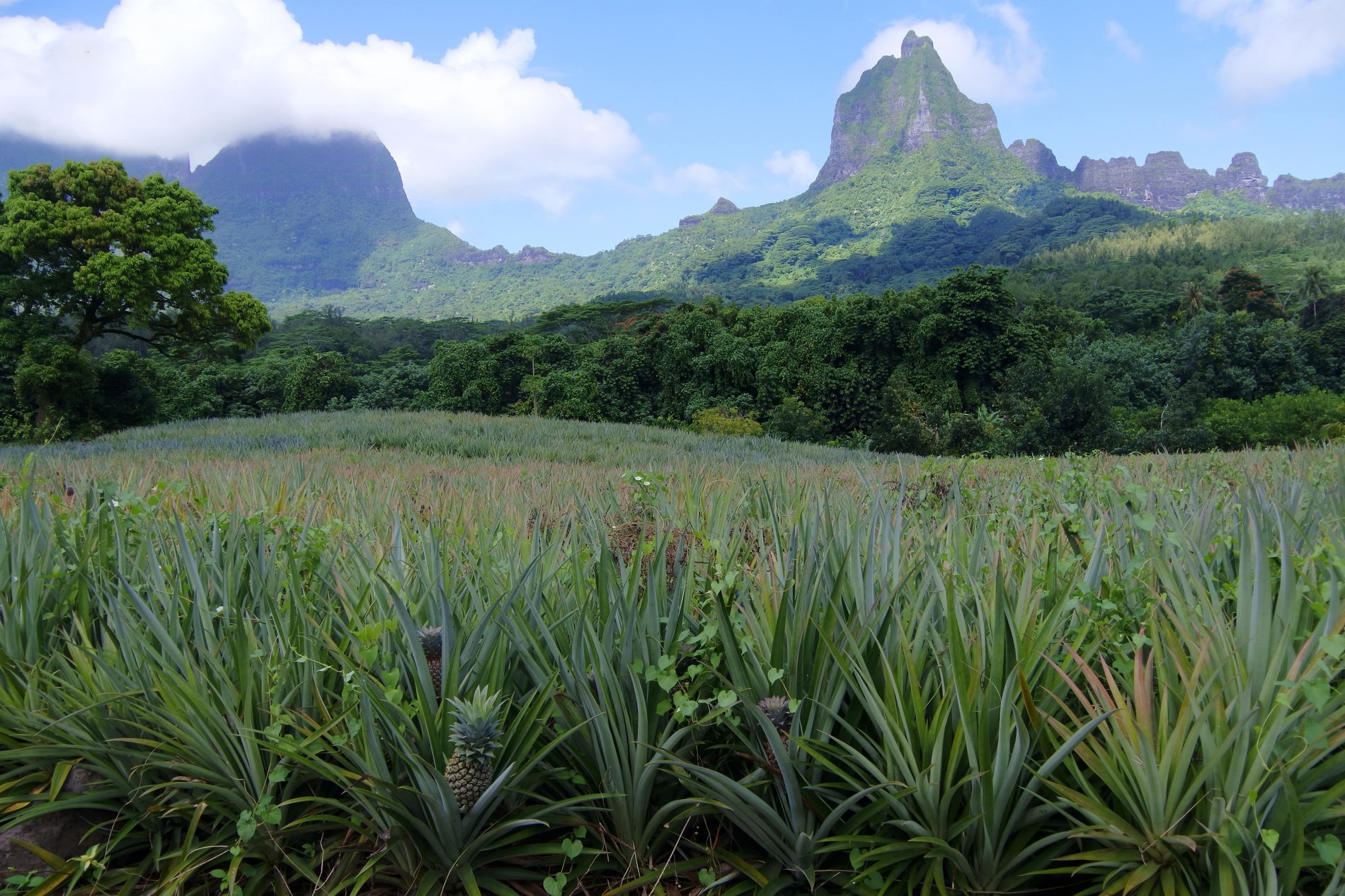 Iconic ports