Bora Bora Cruises
Known as the jewel of the South Pacific, a Bora Bora cruise is a magnet for romantics and it's easy to see why. The tropical island is ringed by turquoise waters, exquisite coral reefs and numerous sandy motus (islets), all of which makes Bora Bora a mecca for marine life. Even more beautiful in real life than the cruise line brochures make out, snorkelling and scuba diving are the major drawcards here, but you could easily spend the day simply soaking up the glorious views.
Why choose a cruise to Bora Bora?
When we say Bora Bora is the lap of luxury, we really mean it. This kind of beauty usually comes with a price, and the island's swanky spa resorts certainly cost a pretty penny, were you to stay in them. Visiting the island as part of a cruise means you get to soak up its outrageously stunning views, swim in its warm, shallow waters and experience a true tropical paradise, without worrying about re-mortgaging your home to pay for the hotel costs. Cruisers can reboard their ship at the end of a blissful day, knowing they didn't have to start a Unicorn-status company to be able to afford it. And what could be better than that?
The best Bora Bora cruise deals
Best places to visit when cruising in Bora Bora
Vaitape Village
On a cruise to Bora Bora, the modest harbour town is where cruise ships dock. Its single street is home to a gingerbread-pretty church, a handful of small restaurants and several shops where you can buy curios and souvenirs to take home. But the street really comes to life on Sunday mornings when stalls appear selling everything from clams to doughnuts. Magasin Chin Lee is a major gathering spot for local residents and aa good place to soak up some island culture while quenching your thirst with a cold beer.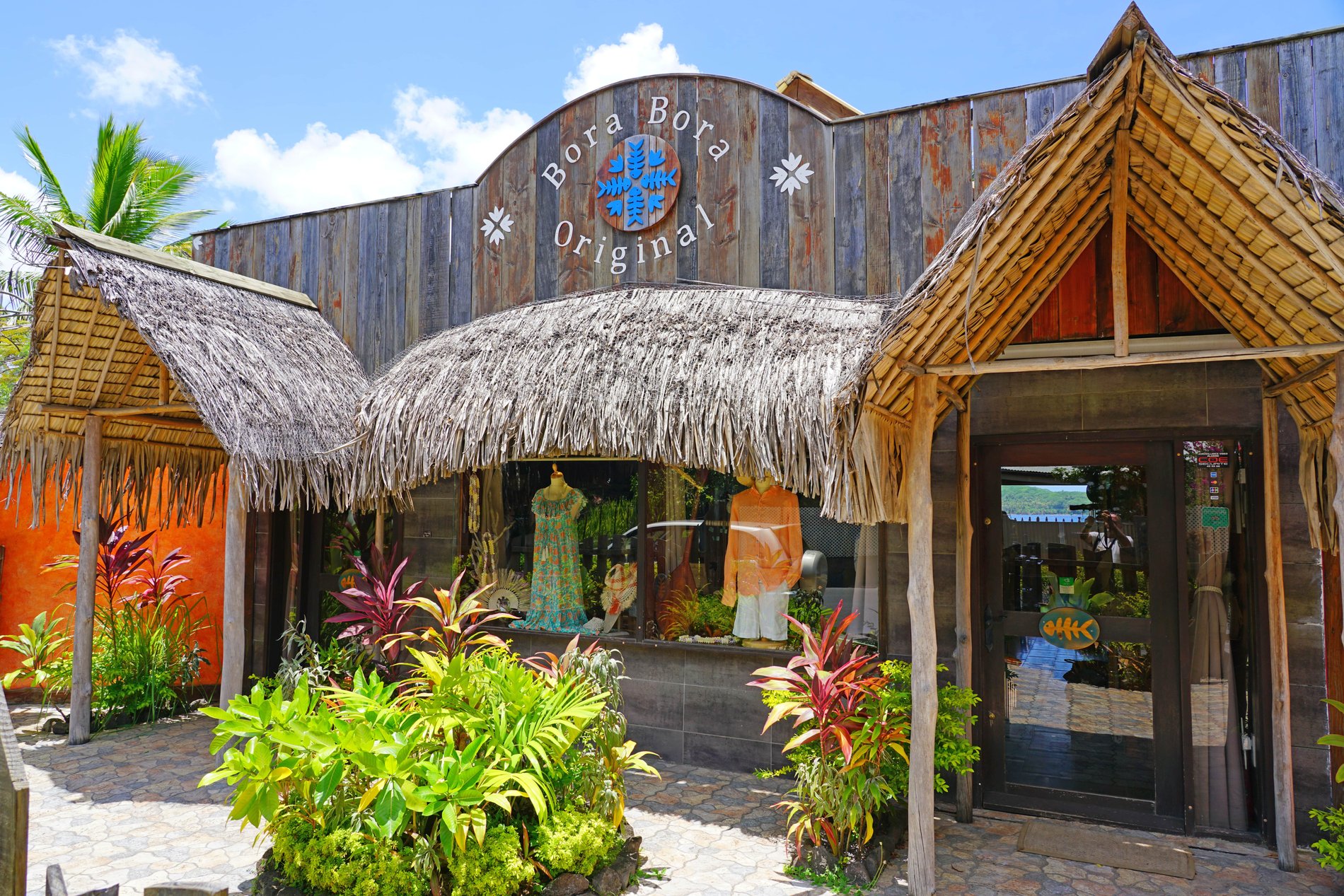 Matira Beach
This Edenic stretch of white sand has been voted the best beach in the world and has graced the cover of many a glossy travel magazine. Its laid-back atmosphere - no one is selling sunglasses or massages – means you can truly unwind and relax. Grab a Hinano beer from one of the beachside cafes and and flop on your own little slice of paradise until it's time to return to your ship. Or take the short climb up the picturesque Pahonu Hill for amazing photo opportunities of the beach unfolding like a white ribbon below, surrounded by tropical landscapes and the harbour.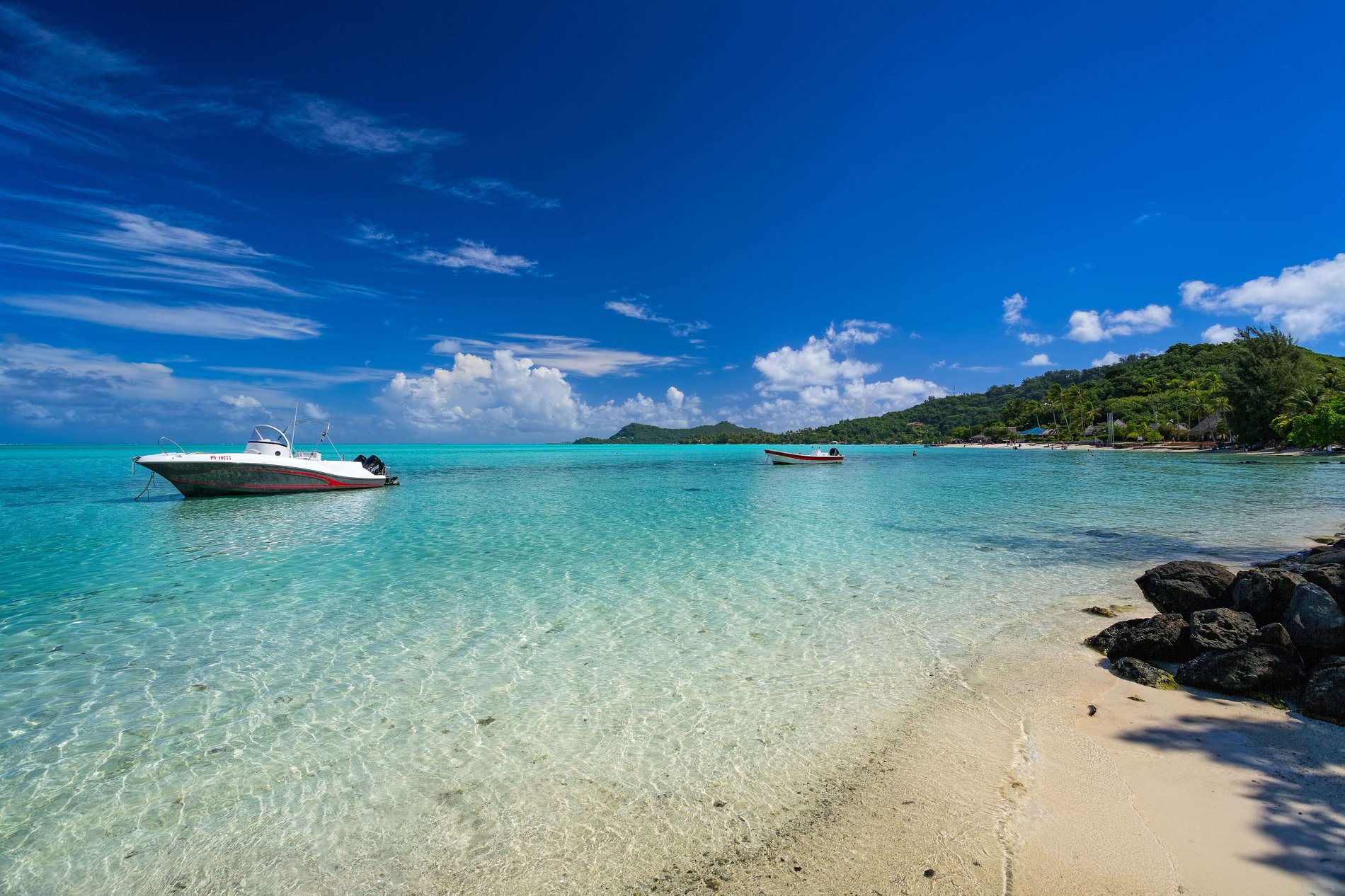 Mount Otemanu
Towers 2,400 feet above the lagoon. Its jagged peaks are among Bora Bora's most distinctive sights, and locals have held it as sacred since time immemorial — the bodies of ancient Polynesian kings rest here. You can get to the summit by 4x4 jeep tour, helicopter or good old-fashioned hike. Nobody has ever successfully scaled Mount Otemanu. However, climbers can reach the shoulders of this iconic mountain, and the views from this point are unlike anything you have ever seen. Don't fancy hiking? Take a lagoon tour that circles the island to see the magical Mount Otemanu towering above the island from every angle.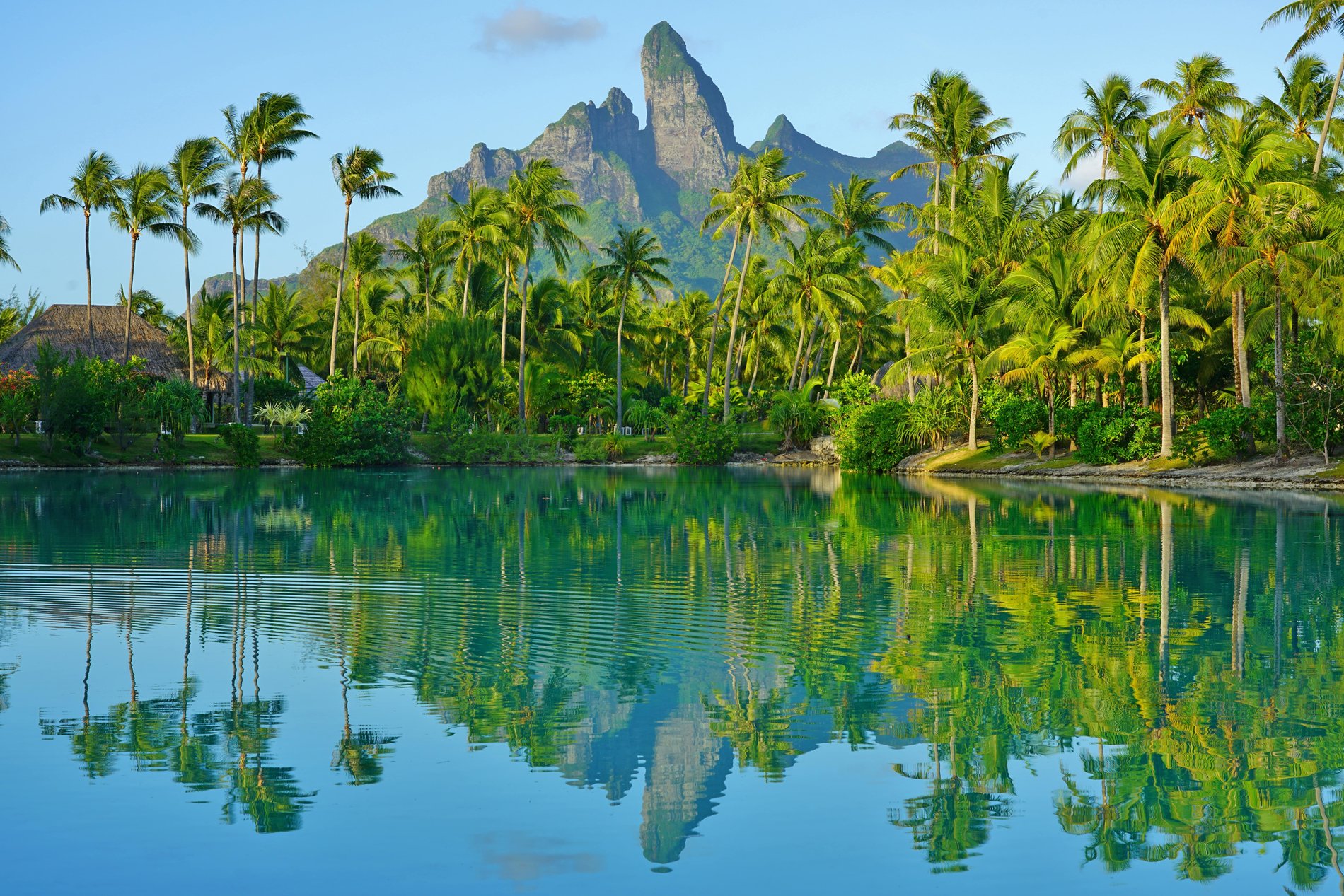 Povai Bay
The round-island road curves along the shore of Povai Bay, with some of the best views on Bora Bora. It's also the way to Bloody Mary's, an iconic Bora Bora venue and favourite celeb haunt. More than just a restaurant, it's a whole experience, with a sand floor underfoot, coconut stools to perch on and a thatched roof surrounded by exotic plants. Not to mention the wooden jetty stretching out into the turquoise water. Take your tiki cocktail all the way to the end of the pier and look back for a killer view across the water at Mount Otemanu.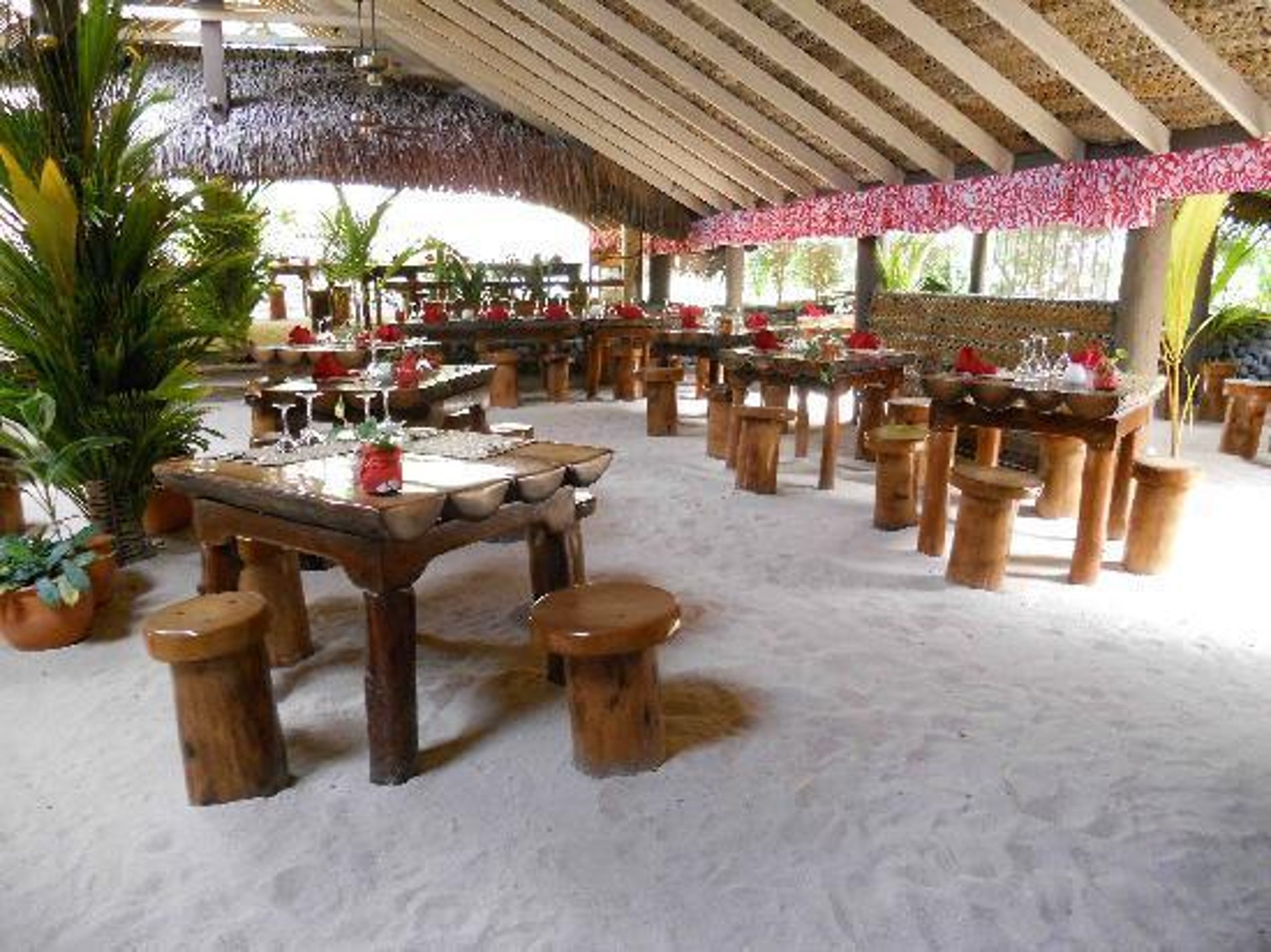 The Lagoonarium
Located on the opposite side of Bora Bora to where you will arrive by cruise ship, this favourite snorkelling spot can be reached via a short boat trip from the port. Set on an eastern motu (islet), this natural aquarium is teeming with technicolour fish, gliding rays, turtles and sharks. Swim through the warm water besides shoals of curious, finned residents or paddle a canoe around the islet and peer down at its underwater treasures. Many excursions to the lagoonarium include a beach barbecue.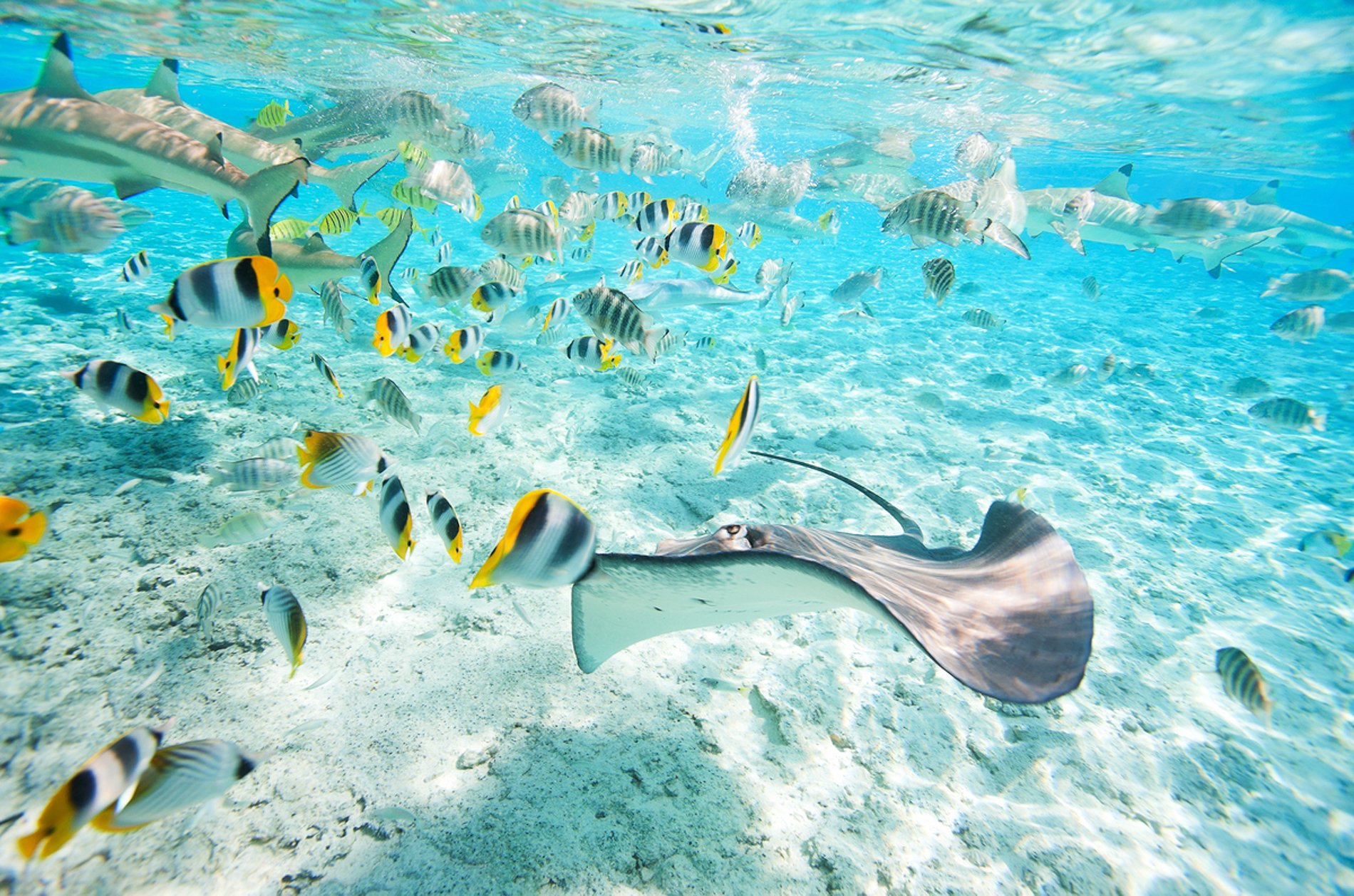 The Valley of the Kings
This picturesque hike takes you along old pathways, past Tahitian hibiscus plants and walnut trees, to explore the remnants of ancient villages, maraes (temples) and the tomb of ancient Tahitian kings. Discover island treasures as you make your way up to Ancestors Peak, with its astonishingly beautiful view of Bora Bora's turquoise lagoon and neighbouring islands Raiatea, Tahaa, Huahine and Maupiti.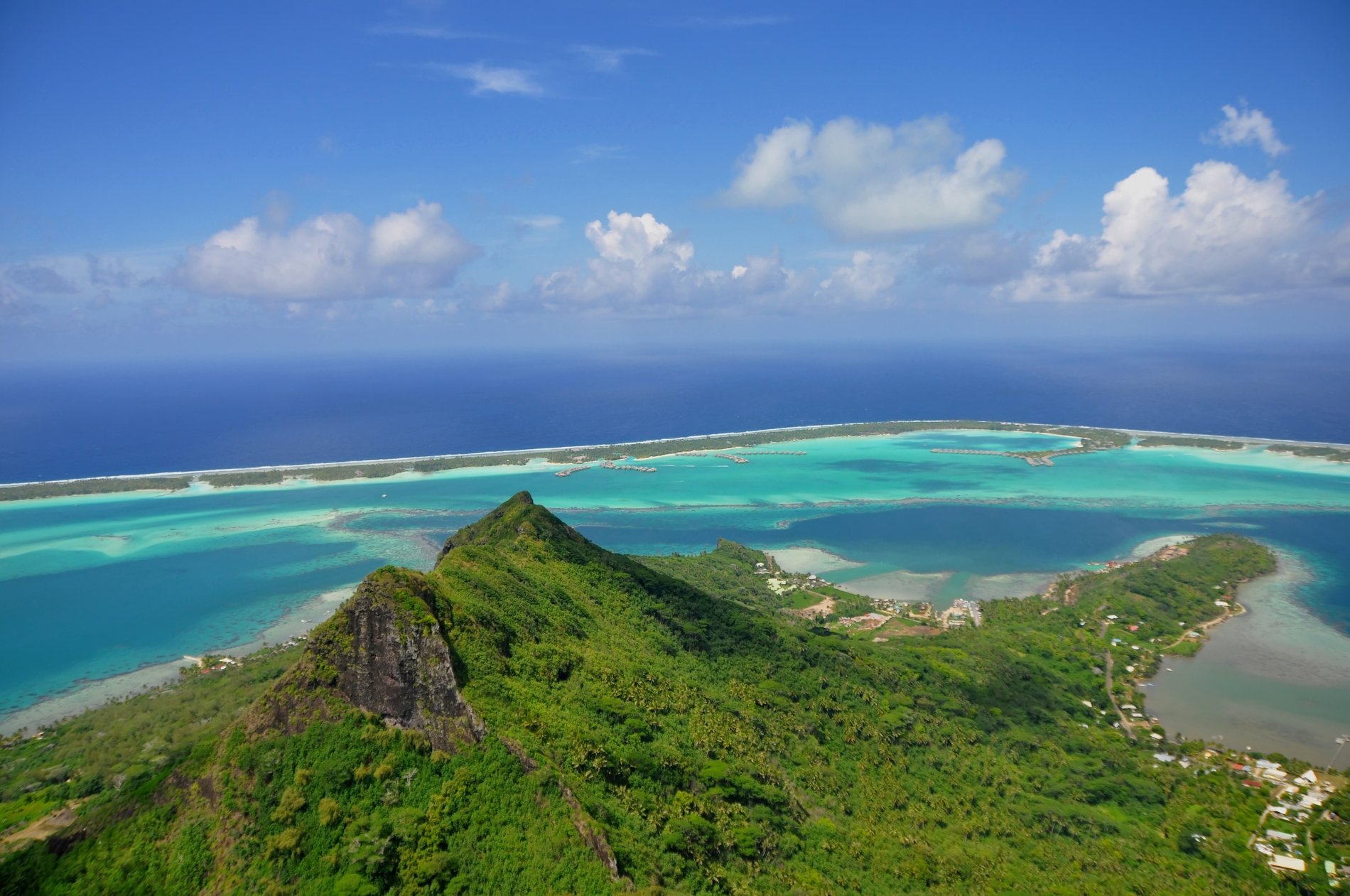 Iconic ports
Best things to do whilst cruising in Bora Bora
Learn the language of flowers
In Bora Bora, you show your relationship status with a flower. Place a flower behind your left ear if you're married or seeing someone. Or behind your right ear if you're single. Not only are visitors to Bora Bora often greeted with a garland of sweet-smelling blooms, the island's natural landscapes are heaving with incredible flora like the native tiare, a bush with pretty white blossom, and the national flower of Tahiti.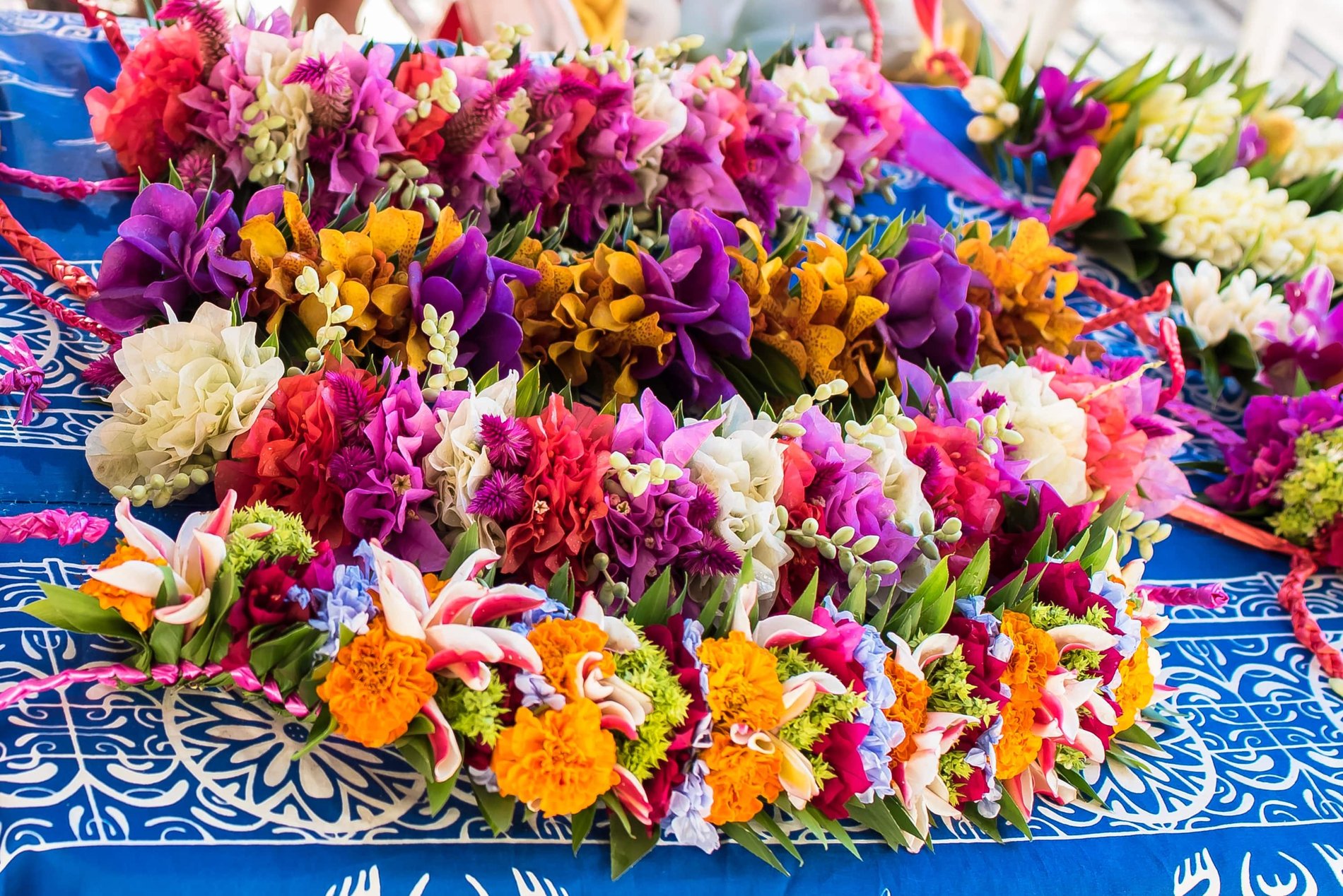 Rumble in the jungle
Explore the inner island on a 4x4 vehicle tour to hear the fascinating history of Bora Bora, spanning its ancient Polynesian past to its more recent role as a military base in World War II. Whether it's a Champagne tour or a hearty jungle trek, it's a great chance to delve into local culture and find out why the island has been coveted for centuries.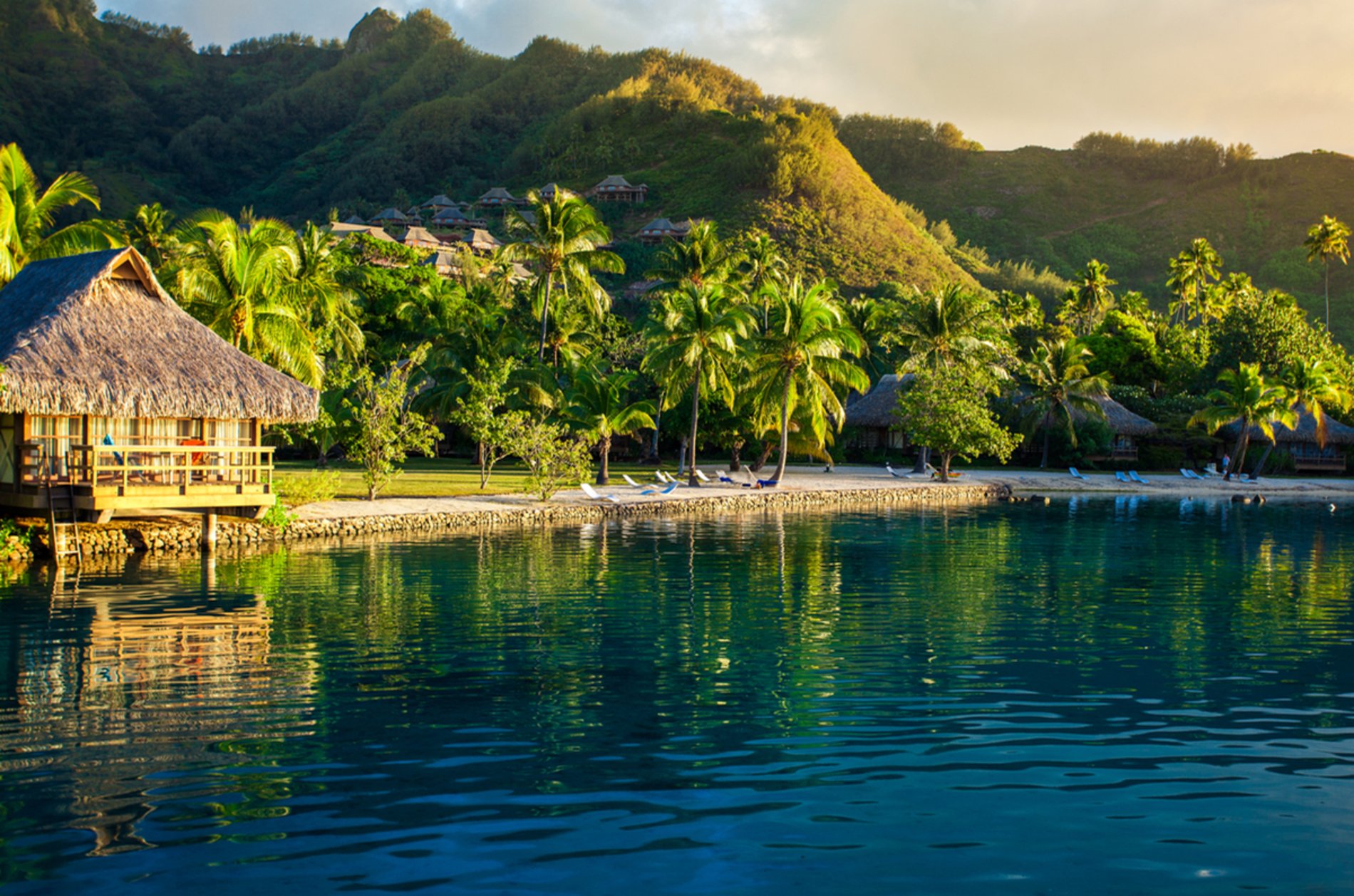 Have a motu picnic
Save your appetite for a motu (islet) picnic, where you can tuck into delicious beach barbecue fare served on tables and chairs set up in the turquoise shallows of these little sandy pockets. Eating and drinking wonderfully fresh local cuisine while fish dance around your feet is an experience you won't forget. If you're lucky you may get to try French Polynesia's national dish of poisson cru – chunks of raw fish marinated in coconut milk and lime juice.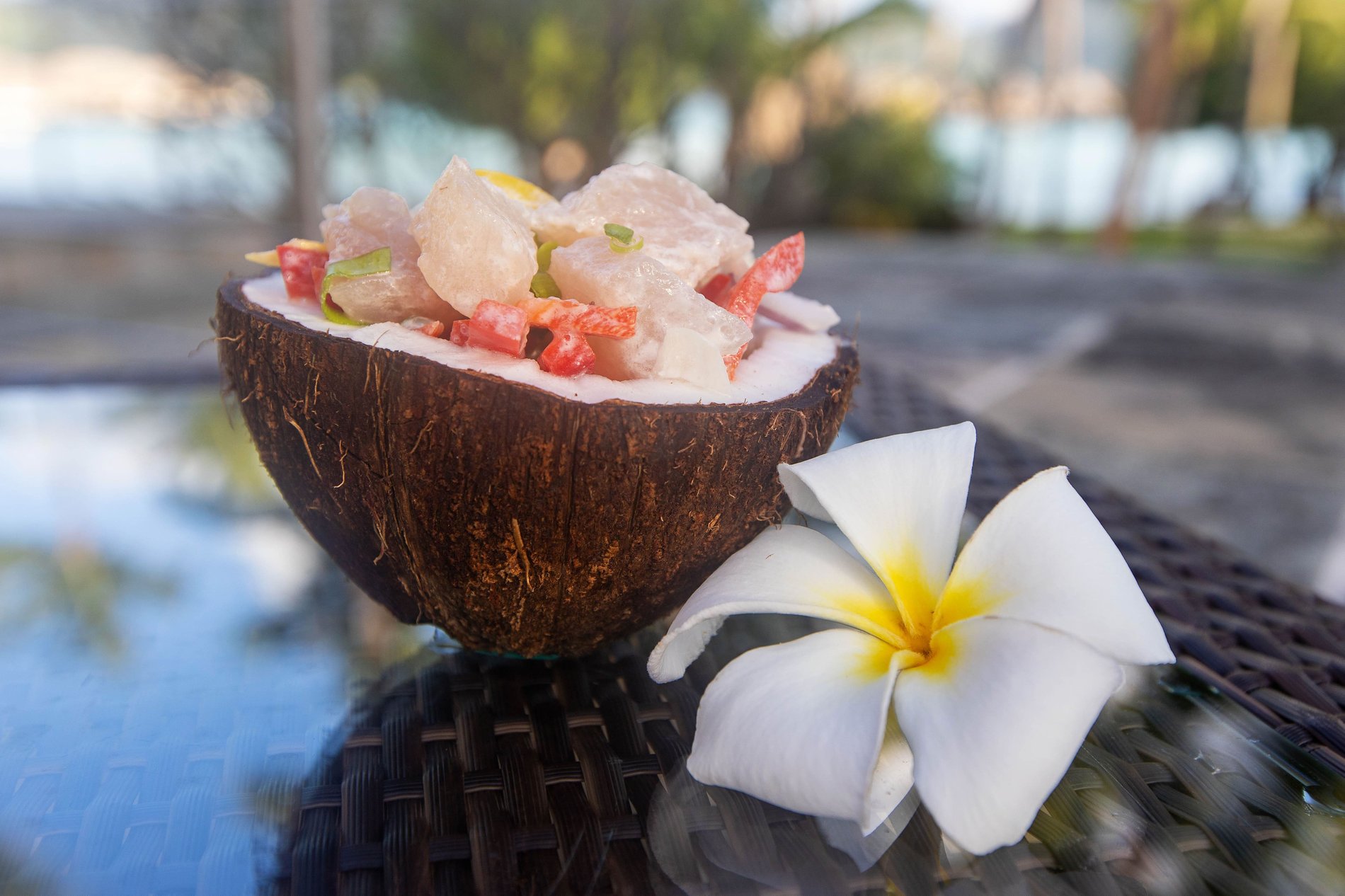 Shop for pearls
Tahitian pearls are among the most beautiful in the world and the village of Vaitape has several shops selling stunning pearl jewellery, the signature souvenir of the South Pacific, with the pearls themselves plucked straight from local lagoons. Pearl oysters are cultivated on five atolls in the Tuamotu Archipelago, with different locations producing a wide range of colours, sizes, and quality. This traditional trade gives employment to a large number of local people - just one pearl farms employs 40 people, including pearl divers who collect the oysters from 20 feet underwater.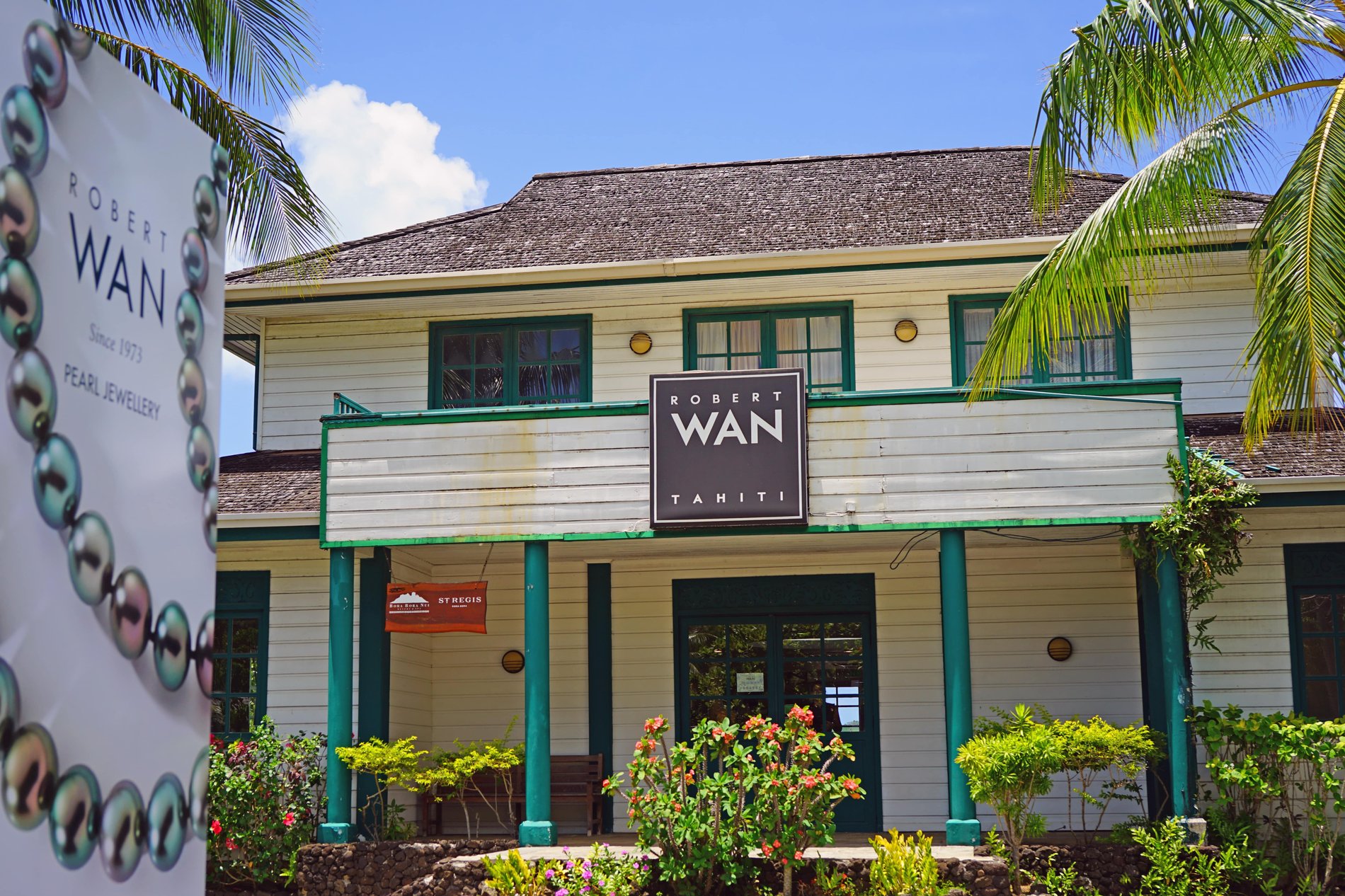 Watch Polynesian fire dancers
While there are plenty of hip-shaking performances to be found on a Bora Bora cruise, the most memorable is the high-speed flame twirling by traditional Tahitian fire dancers. Dressed in loincloths, these pyrotechnic experts dazzle with acrobatic moves, handling flames so hot you'll feel the inferno from 10 feet away. It's a truly mesmerising spectacle.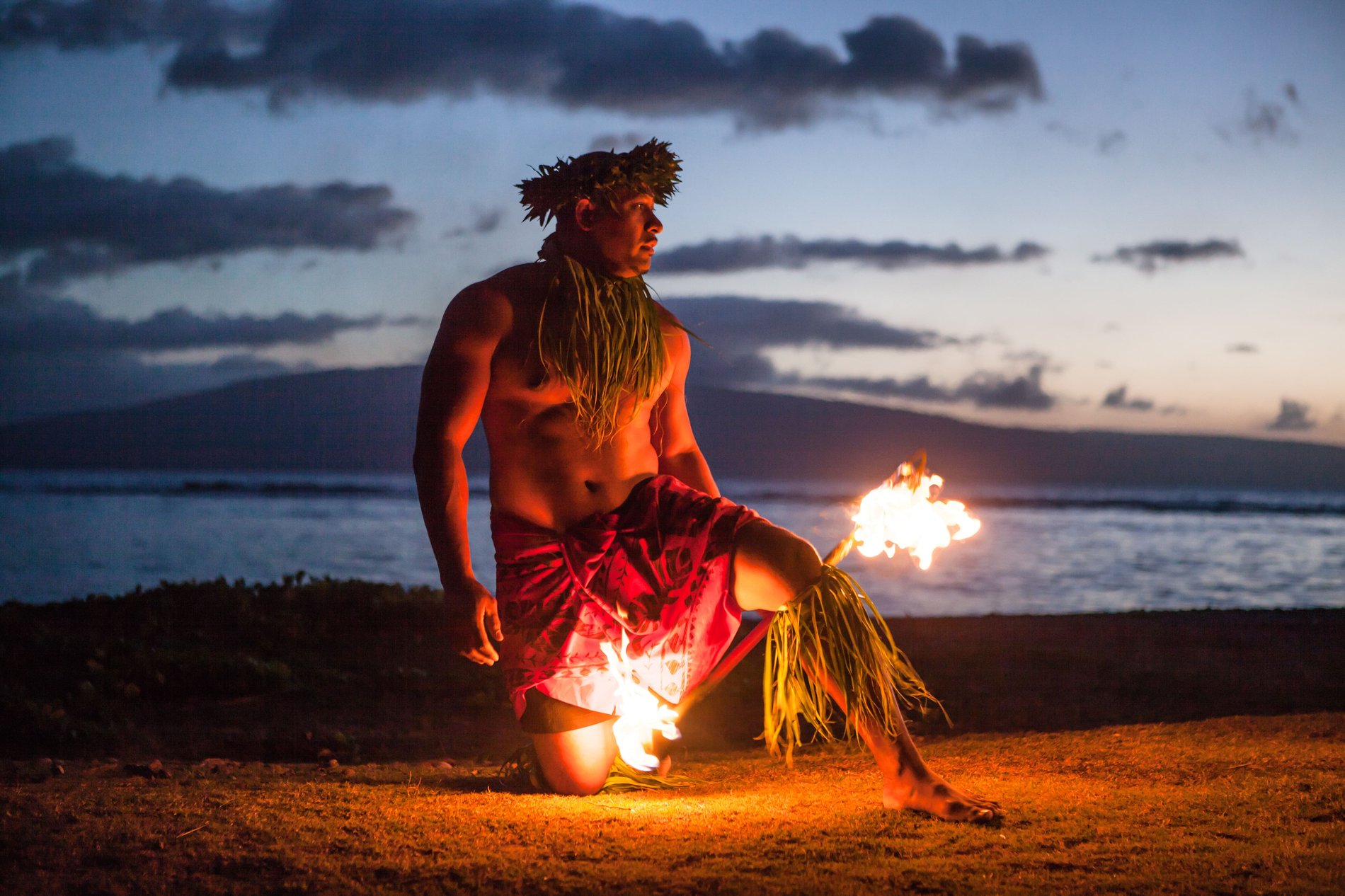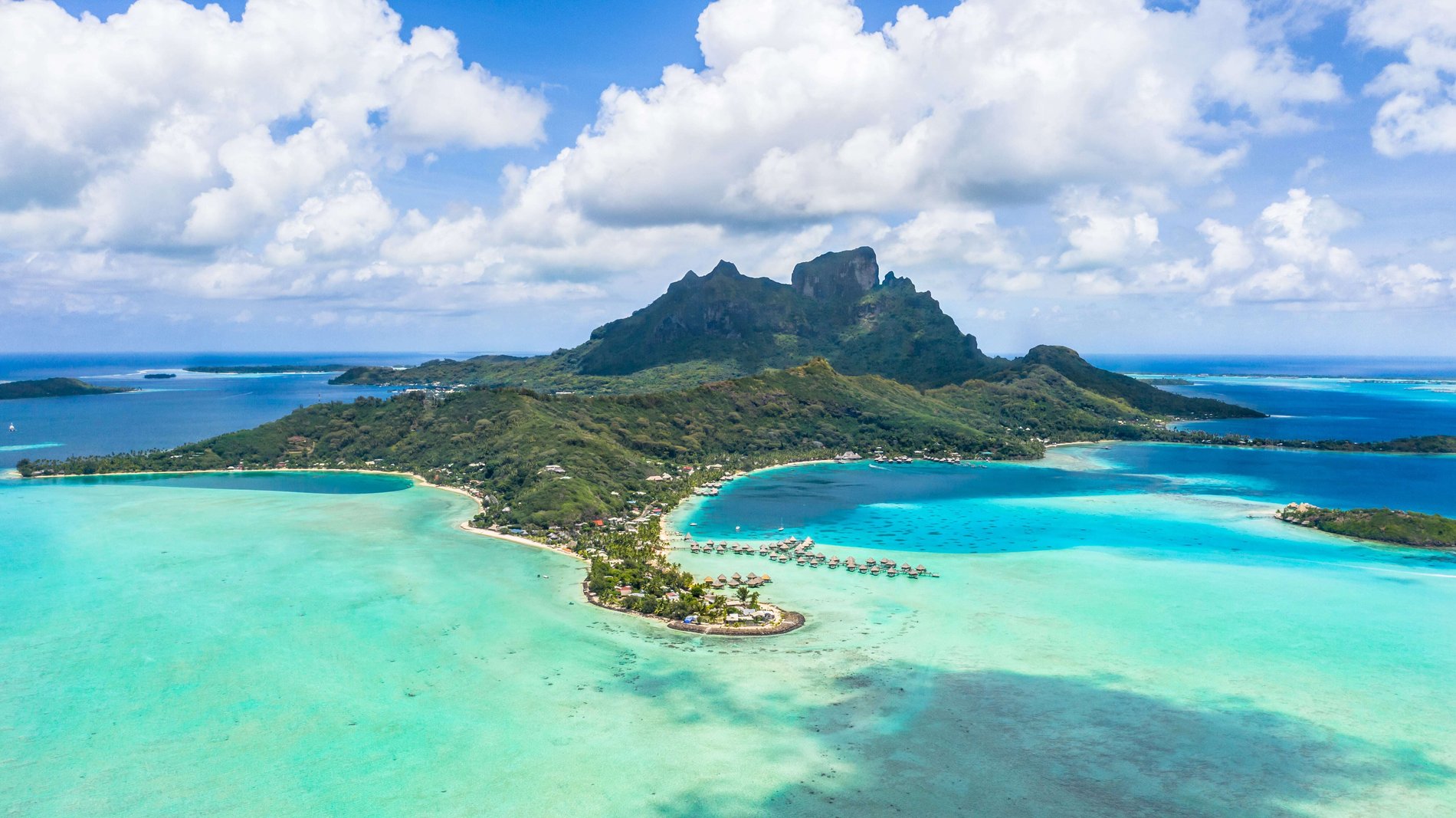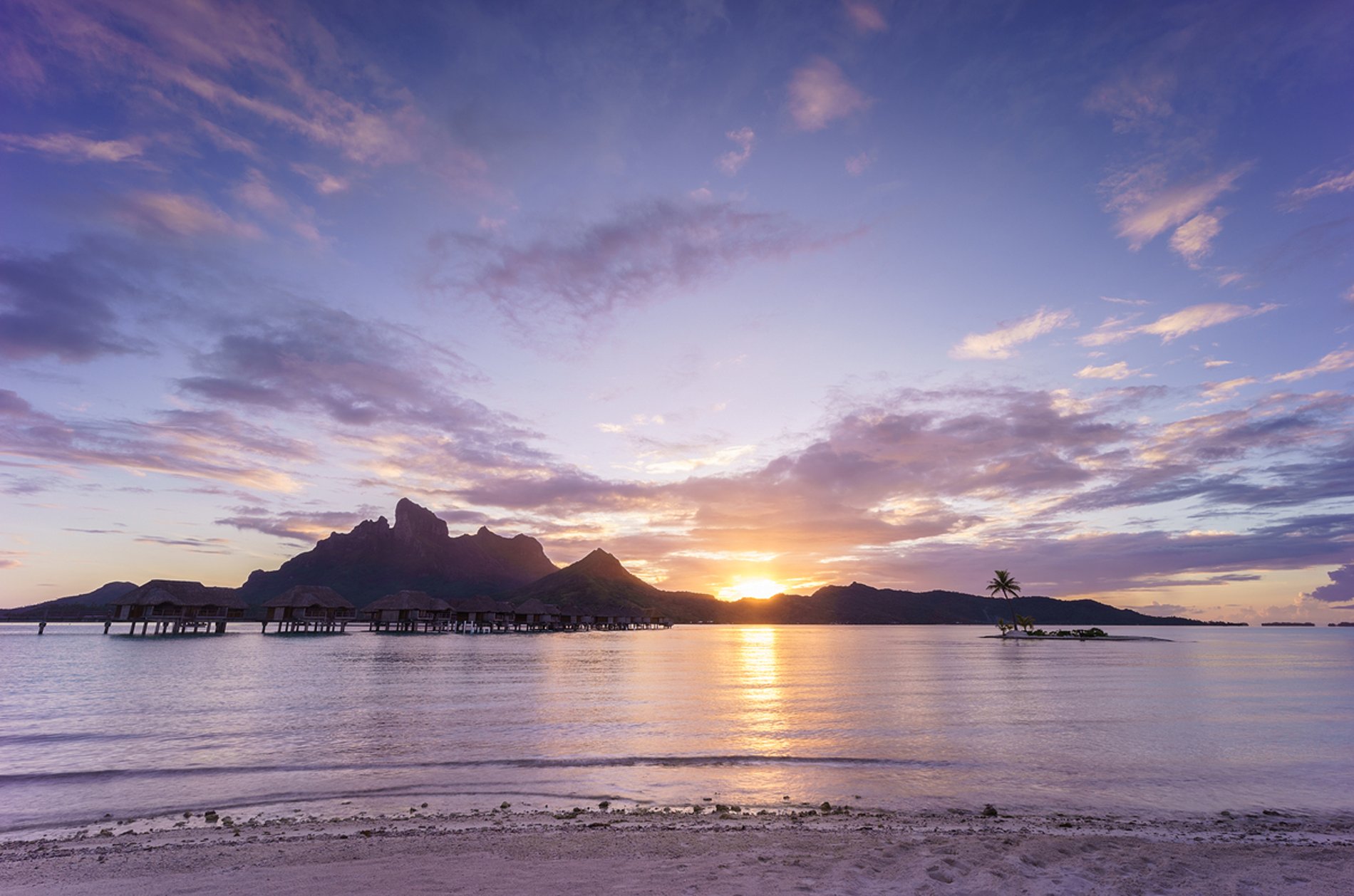 Sunset in Bora Bora, French Polynesia
Fancy sailing to Bora Bora in 2021?