Search for your ideal Cruise
Ocean cruising Easter Island
One of the most isolated places on Earth, the remote, volcanic Easter Island (Rapa Nui to its native Polynesian inhabitants) emanates an enigmatic energy. Watched over by the brooding faces of more than 900 stone figures, known as moai, there's no mistaking that this ancient land has seen tumultuous times. Carved from volcanic rock between 1,250 AD and 1,500 AD, the moai are easily the island's biggest attraction and they gaze out from all corners of this wind-whipped, grassy island, part of Chile's overseas territory. Devotedly carved, then willingly destroyed by their creators, part of Easter Island's charm lies in its unanswered questions: Why were the statues carved? How were they moved? And why were they eventually destroyed? (spoiler: some experts believe there was fierce competition between tribes, who tore down the moai made by their enemies during a raging civil war). December to February sees the best weather in this south-east point of the Polynesian triangle. But Easter Island can be visited year-round, provided you don't mind an overcast day. It's worth mentioning that weather conditions do sometimes prevent the use of tenders at Easter Island, making getting ashore untenable, even if the destination is included on your Easter Island cruise itinerary.
Why choose Easter Island cruises
Easter Island is one of those truly mystical spots, and a cruise to Easter Island encourages travellers to reflect on ancient cultures, and who and what they held dear. View remnants of the past at ancient ceremonial sites and villages, as well as rock art depicting strange deities. For a dose of natural beauty, peer into volcanic craters and yawning caves and ruminate on the fascinating local legends of the Rapa Nui people. Thanks to its remote location, Easter Island is a notoriously expensive destination to reach, with many undertaking a five-hour flight from Santiago in Chile to get there. Experiencing its archaeological wonders as part of a cruise means it won't cost a bomb. And at just 163 square kilometres, Easter Island is the perfect size to explore on a day excursion from your ship. So, what cruise lines go to Easter Island? ROL Cruises, Princess Cruises, Silversea Cruises and MSC Cruises, among others, include Easter Island in their longer World Cruise itineraries.
find your perfect cruise
Find your ideal Chile cruise
Showing 10 of 255 results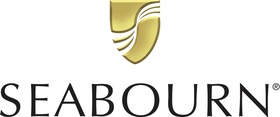 Sponsored listing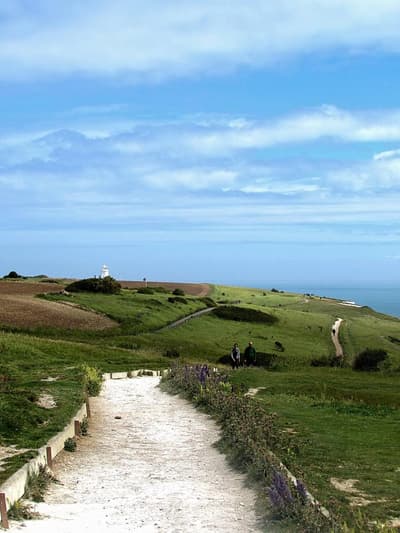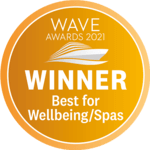 From Seabourn - 2021 Wave Awards winner
7 nights
Departs on the 03 Sept 2022
Seabourn, Seabourn Ovation
Dover, Antwerp, Farsund, + 4 more
Starts at: Dover
Easter Island cruises: Best places to visit on Easter Island
Hanga Roa
Easter Island's port town on the southwest coast is a ramshackle collection of squat bungalows, guesthouses, restaurants, shops, a church, a football ground and plenty of free-roaming chickens. Many locals proudly bear traditional ancestral tattoos in many designs. Try to have lunch in one of Hanga Roa's seafood restaurants overlooking the ocean. From here, you might catch a glimpse of local people taking part in the island's main sport — racing in Polynesian-style open canoes.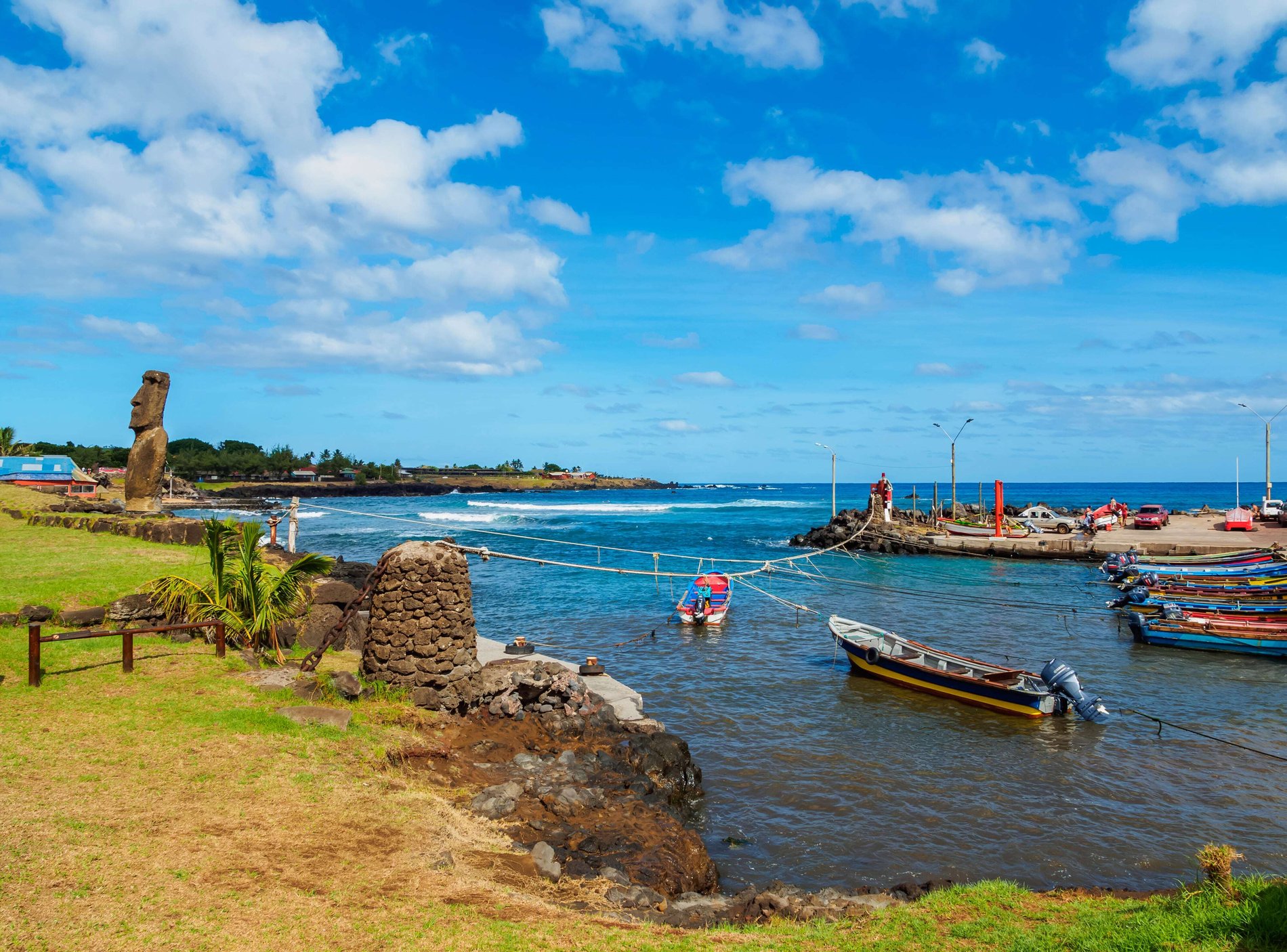 Rapa Nui National Park
Most of the island's main sights are located within the Rapa Nui National Park, which covers a whopping 40 per cent of Easter Island. It's where you'll find the most impressive moai, including Ahu Tongariki (a platform containing 15 lichen-mottled moai standing shoulder to shoulder) and Rano Raraku (the quarry where the moai were first carved). The earliest statues had empty eye sockets, while later ones had coral eyes in the sockets, added after the statues reached their final resting spot.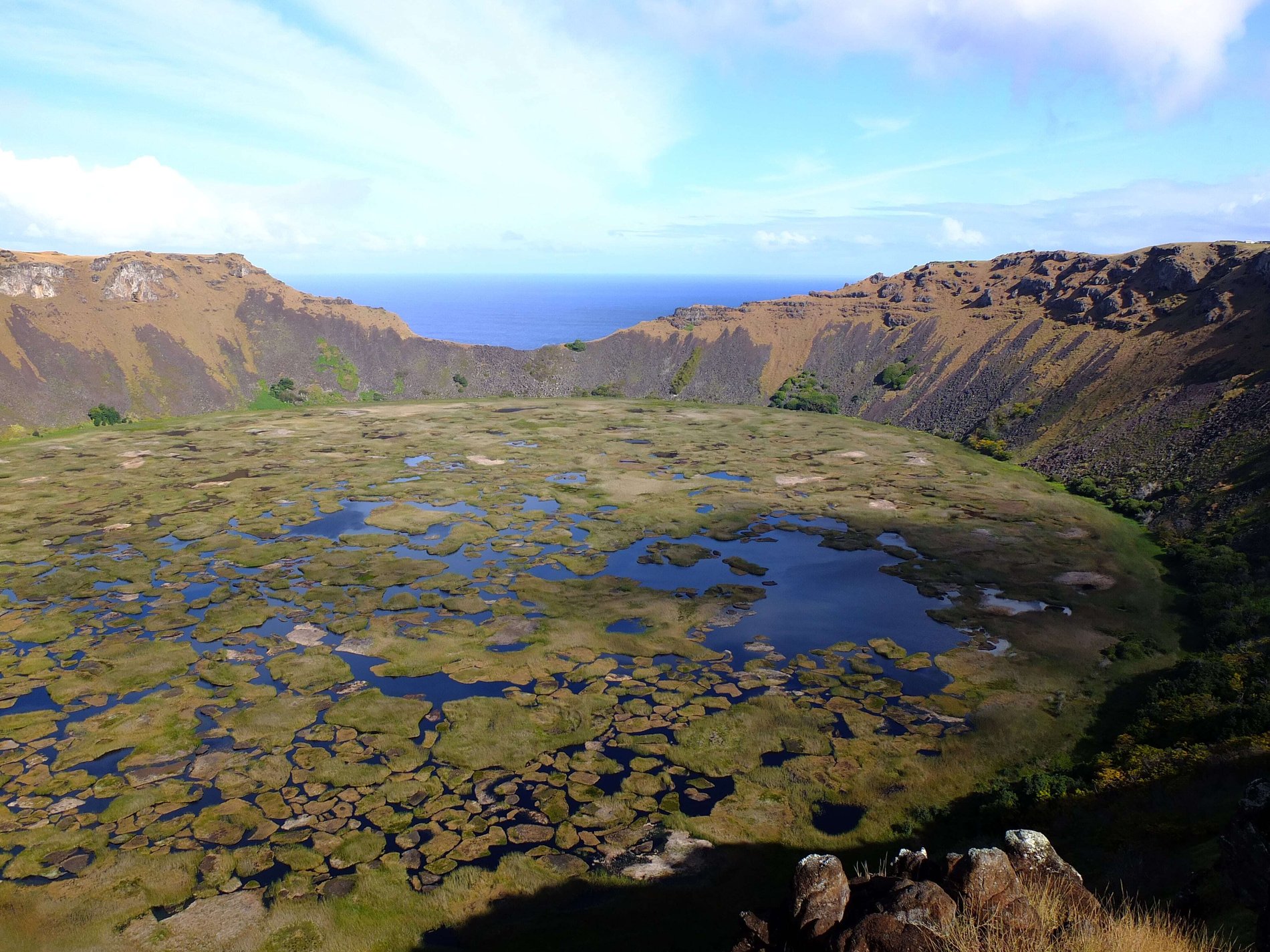 Rano Raraku quarry
Visit the UNESCO World Heritage Site, the birthplace of the moai, with a tour of this volcanic quarry. Marvel at the huge basalt monoliths as you walk amongst hundreds of specimens in various stages of completion. Some stand proud and tall, others are unfinished and abandoned, while the 21-metre El Gigante lies where it was carved, most likely too heavy to lift. Between the 10th and 17th centuries, hundreds of workers fashioned the moai — thought to represent ancestral figures — by hewing tuff (compounded ash) from the side of the crater. As the moai's popularity grew, it's thought that different clans began competing to create the most impressive statues.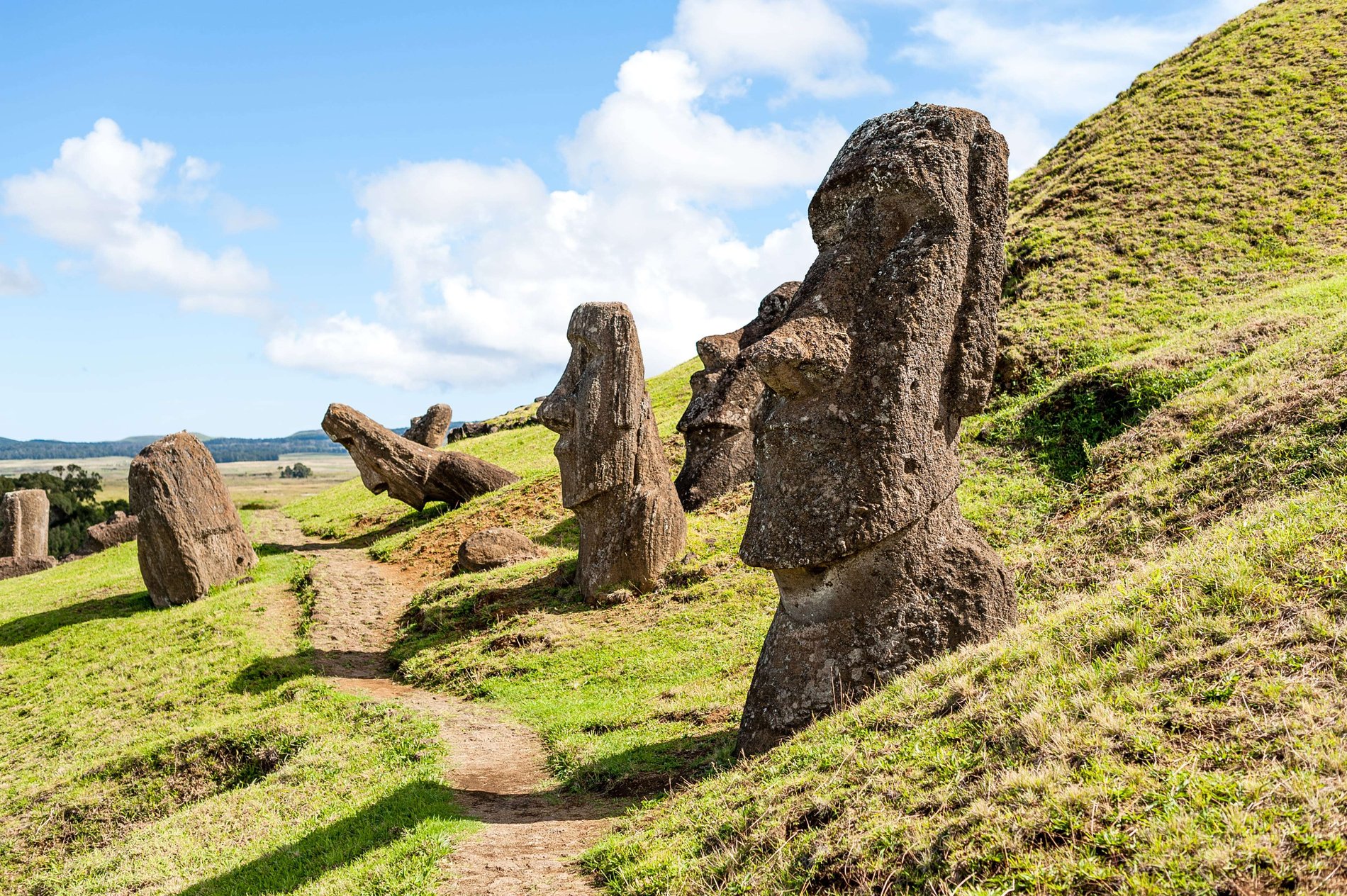 Anakena
The island's only beach, a scoop of ivory sand with a handful of palm trees, is thought to be the place where the first Polynesian visitors to Easter Island came ashore. It's good for swimming if the water isn't too rough. However, the real highlight is the nearby Ahu Nau Nau, a group of moai distinguished by their red pukaos (topknots). Carved from a light-red rock called scoria, they confer extra status on a moai, indicatingthe likeness of a chief or royal figure.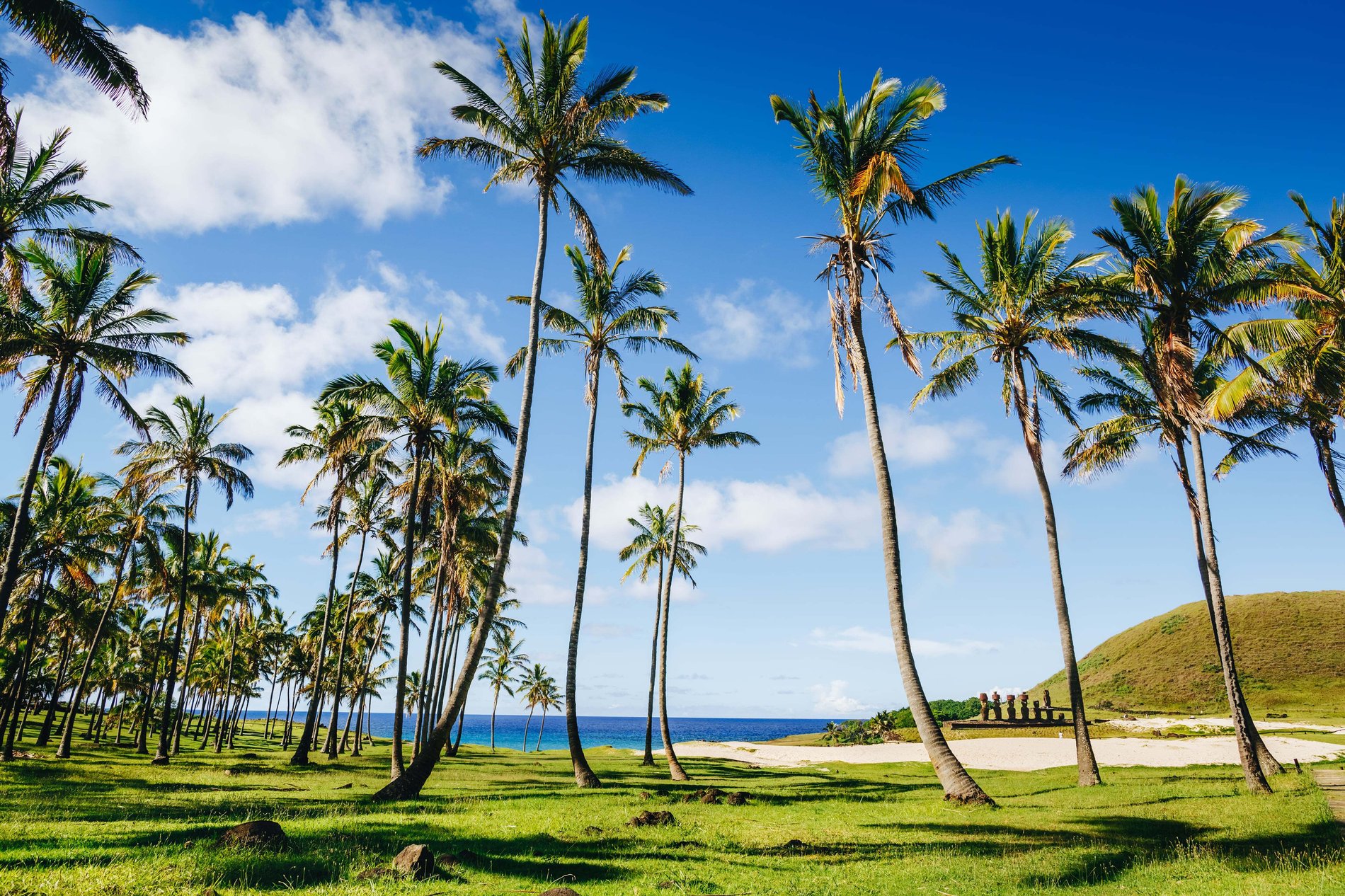 Orongo
On a southwest promontory, a large volcano crater now houses a freshwater lake, one of the island's main water sources. A short walk from here, the clifftop village of Orongo is a cluster of ruined stone dwellings, patterned with petroglyphs of bird-like figures. The stone houses were once home to the Tangata Manu (birdmen) who competed annually to retrieve the first tern egg of the season from the jagged Motu Nui islet. This perilous undertaking, which involved scaling the sea cliff to bring back the unbroken egg, determined who was the most sacred among the community. Victory came at a price, though, as the winner of this contest was deemed so godlike, he was then shunned from society.
Iconic ports
Easter Island cruises: Best things to do on Easter Island
Marvel at the Moai
These forboding faces are mainly positioned to look inland as the Rapa Nui believed the statues were imbued with their ancestral spirits and protected the island's inhabitants from ocean-faring threats. Peering at these ancient monoliths is a humbling experience, especially in light of the fact that it took five to six men around a year to complete each and every statue. Ahu Tongariki, the biggest and most-photographed moai, is at its most spectacular when viewed at sunrise, while sunset is best for Ahu Tahai. Visitors are forbidden from touching the Moai as they are deteriorating at a fast pace, and breaking the law carries a hefty fine.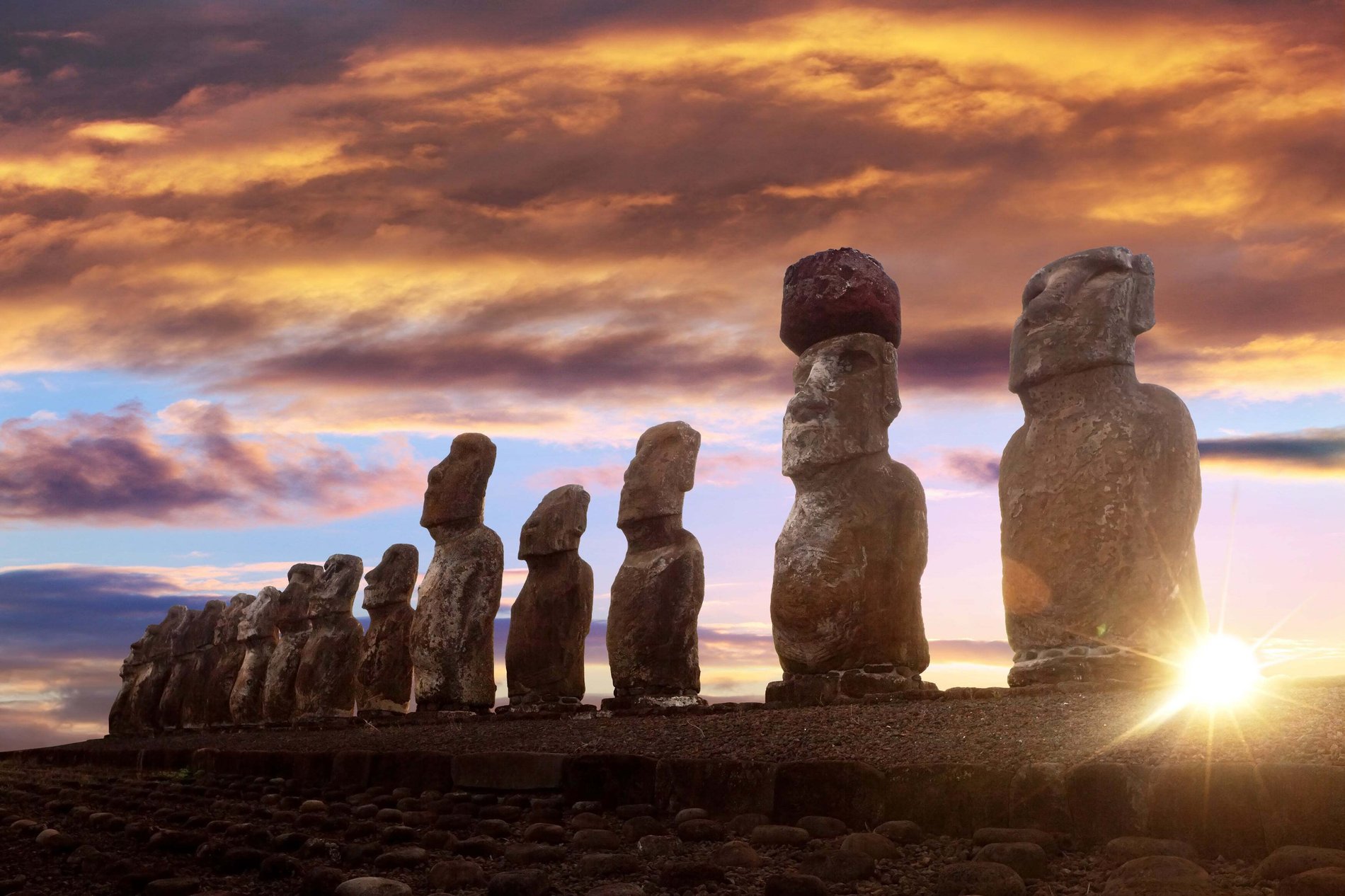 Learn about Rapa Nui culture
Descendants of the ancient Rapa Nui civilisation who carved and erected the Moai still live on Easter Island today. In fact, it's thought that around 60 per cent of its current inhabitants are related to the ancient Rapa Nuis. On a cruise to Easter Island, there are many ways to learn about their culture. Take in a traditional dance show, browse their hand-carved wood-and-stone sculptures. Or, if you're feeling brave, why not get a Polynesian tattoo as a more permanent reminder of your island visit? Tattoos here hold a spiritual connotation, as well as a symbol of hierarchy.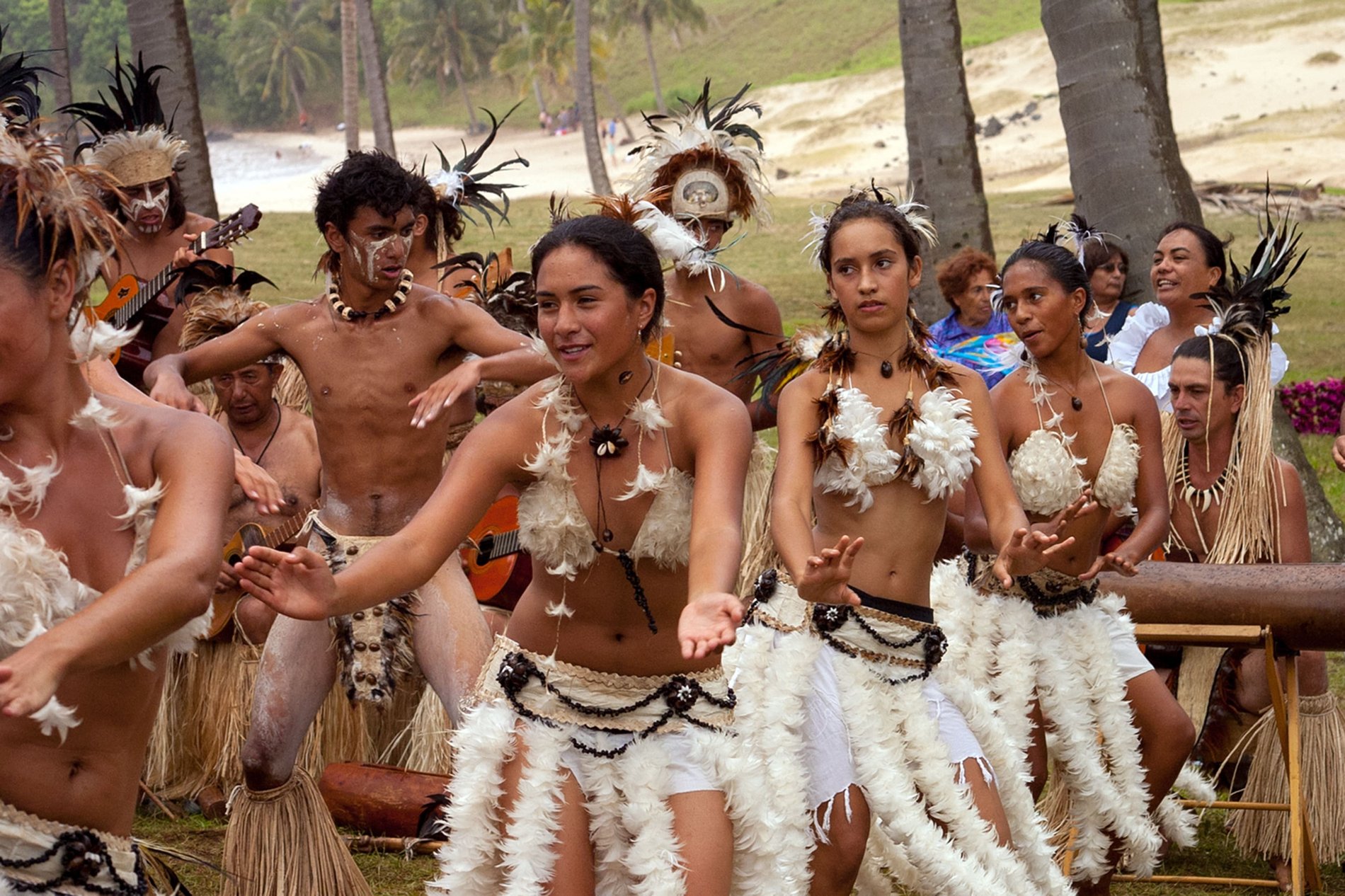 Hike to Maunga Terevaka
If you have time, take the half-day walk to Easter Island's highest point, Maunga Terevaka. From the exposed ridge you can see the whole island, with the moai little more than tiny dots on the coastline, dwarfed by the cobalt ocean which stretches out to the horizon in every direction. It may be the most isolated you've ever felt, but the silence is golden.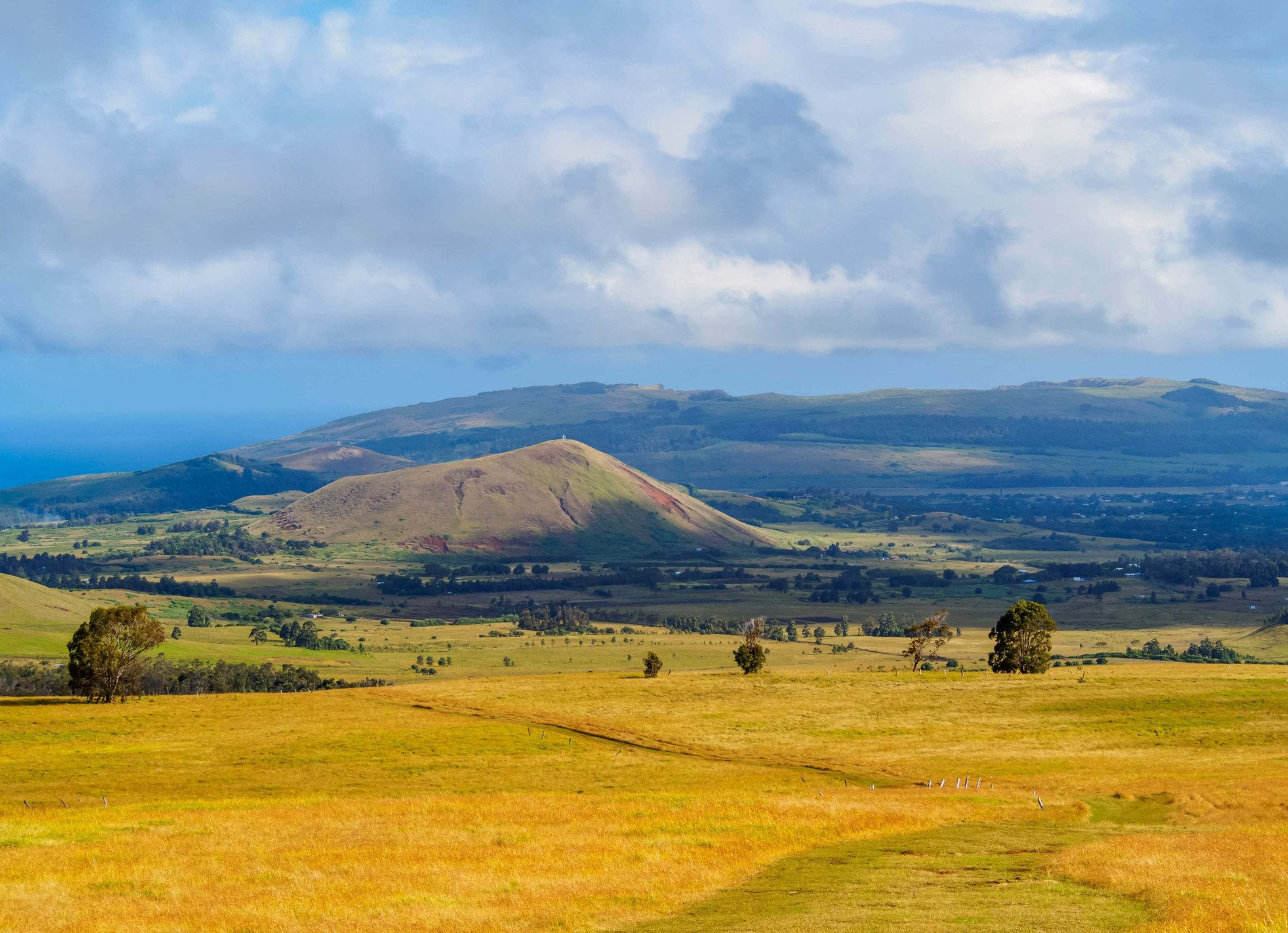 Eat like a Rapanui
Easter Island's food typically revolves around tuna, one of the main fish to be hoiked out of the surrounding waters, and it's definitely the king of cuisine here, used in everything from ceviche to carpacio. You may also find Umu Rapa Nui (or curanto), a traditional dish of meat, chicken or fish, wrapped in banana leaves and cooked over hot stones. After a quick bite? Head to one of the excellent empanadarias, shops selling deep-fried pastries, filled with… yep, you guessed it…. tuna, as well as cheese or other kinds of fish.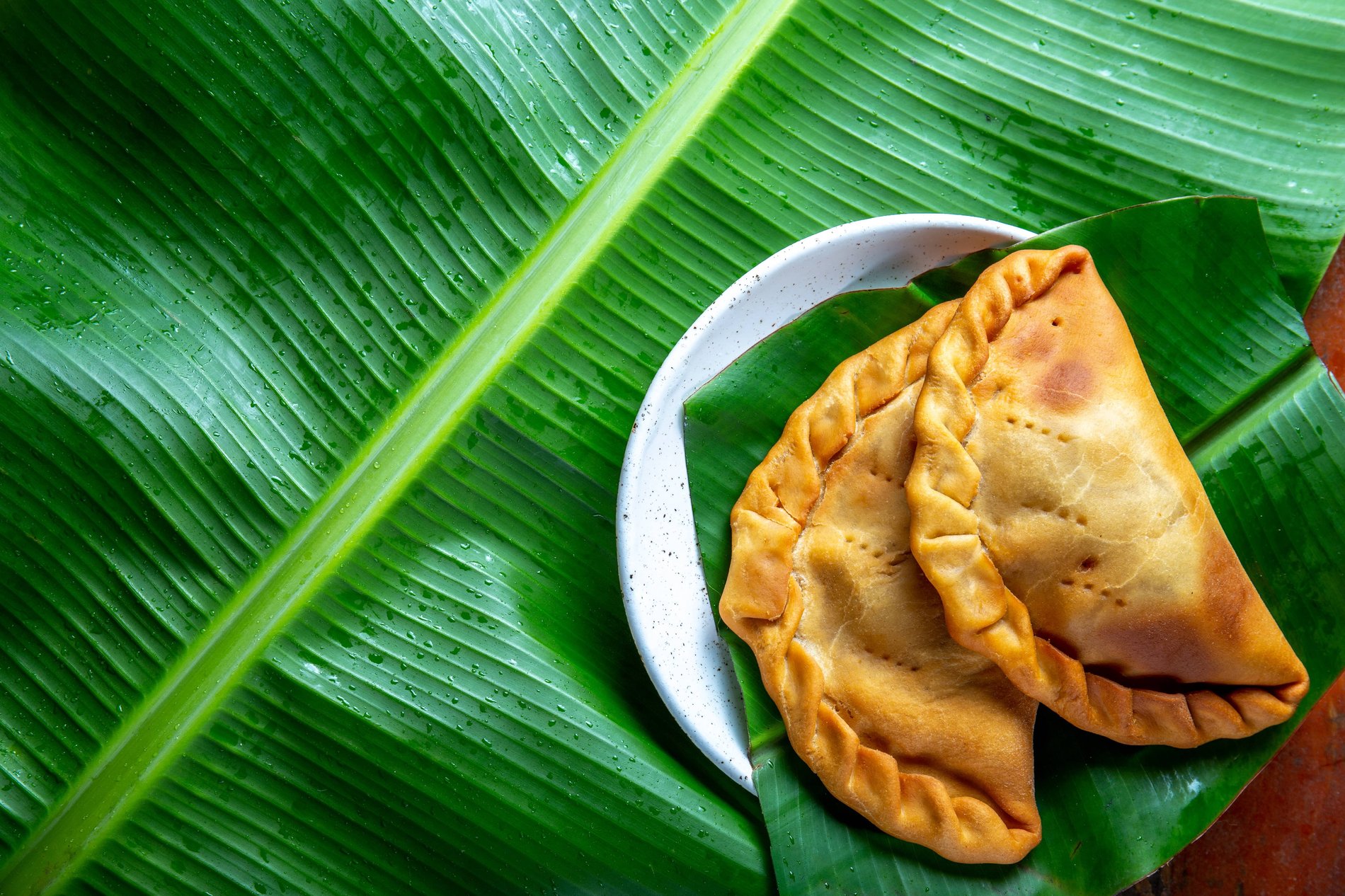 Check out the amazing caves
Easter Island is home to a large number of underground caves, which if put together end-to-end would stretch along for almost 10km, a world record. During ancient times, the caves were primarily used as homes, but they were also educational hubs, in which the elder generation would hand down knowledge and understanding to the young. Some caves were also used for cultivating fruit, and as cemeteries from which the community's forefathers could be laid to rest. The Ana Kai Tangata cave, close to Hanga Roa, where cruise ships dock, is one of the most visited and contains some of the best examples of prehistoric paintings on the island.