Ocean cruising in Papua New Guinea
Papua New Guinea is a flamboyant country in Oceania which bursts with vibrant cultures and exquisite natural wonders. The nation occupies the eastern half of the island of New Guinea and a portion of the Southwestern Pacific Ocean. The country's rugged natural landscape varies between the cooler New Guinea Highlands mountain range which is densely covered in verdant tropical rainforest, and the wet lower coastal areas which surround the Sepik and Fly Rivers. A stellar cast of fauna lives within these regions, from tree kangaroos to wokan cannibal frogs. Being located on the Pacific Ring of Fire, the country is peppered with both active and dormant volcanoes. On a cruise to Papua New Guinea, the colourful culture is arguably the richest and most diverse in the world. A staggering one thousand tribal communities exist in the country, each with their own forms of cultural expression manifested through different languages, customs, styles of art and performance and architecture. The country's commitment to its rural and natural roots remains strong with the local population generally sustaining itself through subsistence farming. More than 820 indigenous languages still exist in Papua New Guinea and the primary form of currency only changed from seashells to Kina in 1933.
Why choose Papua New Guinea cruises
The wild and enchanting Papua New Guinea cruise is a magical haven of culture and adventure, where intrepid travellers can climb to the summit of the striking Mount Wilhelm or tackle the notoriously difficult 60-mile Kokoda hiking track. The country is still something of an enigma as swathes of land remain undiscovered by researchers and scientists, and it entices visitors with its character of mystery. Papua New Guinea has ten main coastal ports, making it the perfect cruise destination, and the country's most spectacular cities, cultural sights and natural attractions can be accessed via its waterways. Most cruise ships dock at Port Moresby on the Coral Sea, Papua New Guinea's charming capital, before making their way to various ports around the mainland and on some of the islands situated off the eastern coast. Much of the country's rugged interior is inaccessible and therefore cruising the region is easily the most practical way of seeing it. Cruise lines which cruise to Papua New Guinea include Princess Cruises, PO Cruises, Carnival, Noble Caledonia, Silversea, Coral Princess, Paul Gauguin and Lindblad Expeditions.
Find your ideal Papua New Guinea cruise
Papua New Guinea cruises: Best places to visit in Papua New Guinea
Port Moresby
Port Moresby is Papua New Guinea's thriving and multifaceted capital city where village lifestyles meet urban living in a heady mix of bustling metropolitan enclaves and unspoiled national parks. Moresby has a wide offering of fascinating historical sites including the grand Parliament Haus which is designed in the Sepik haus tamabran style – an intricately decorated sacred house where spirits live, and the Bomana War Cemetery dedicated to 4000 unknown Papuan and Australian World War Two soldiers. Intermingled with these historical artefacts are an array of cultural attractions such as the National Museum and Art Gallery which is well stocked with exquisite pieces of fine art. This striking museum was also remodelled for the country's 40th anniversary of independence and therefore radiates with a freshly decorated glow. As you wander around the town you will come across the unexpected oases of green which form Port Moresby's national parks. The Port Moresby Nature Park is particularly majestic, alive with fruit bats, tree kangaroos, parrots and hornbills and richly planted with local and exotic plant species. Varirata National Park offers spectacular views over Port Moresby from its selection of lookout points and boasts its own collection of kingfishers and birds of paradise.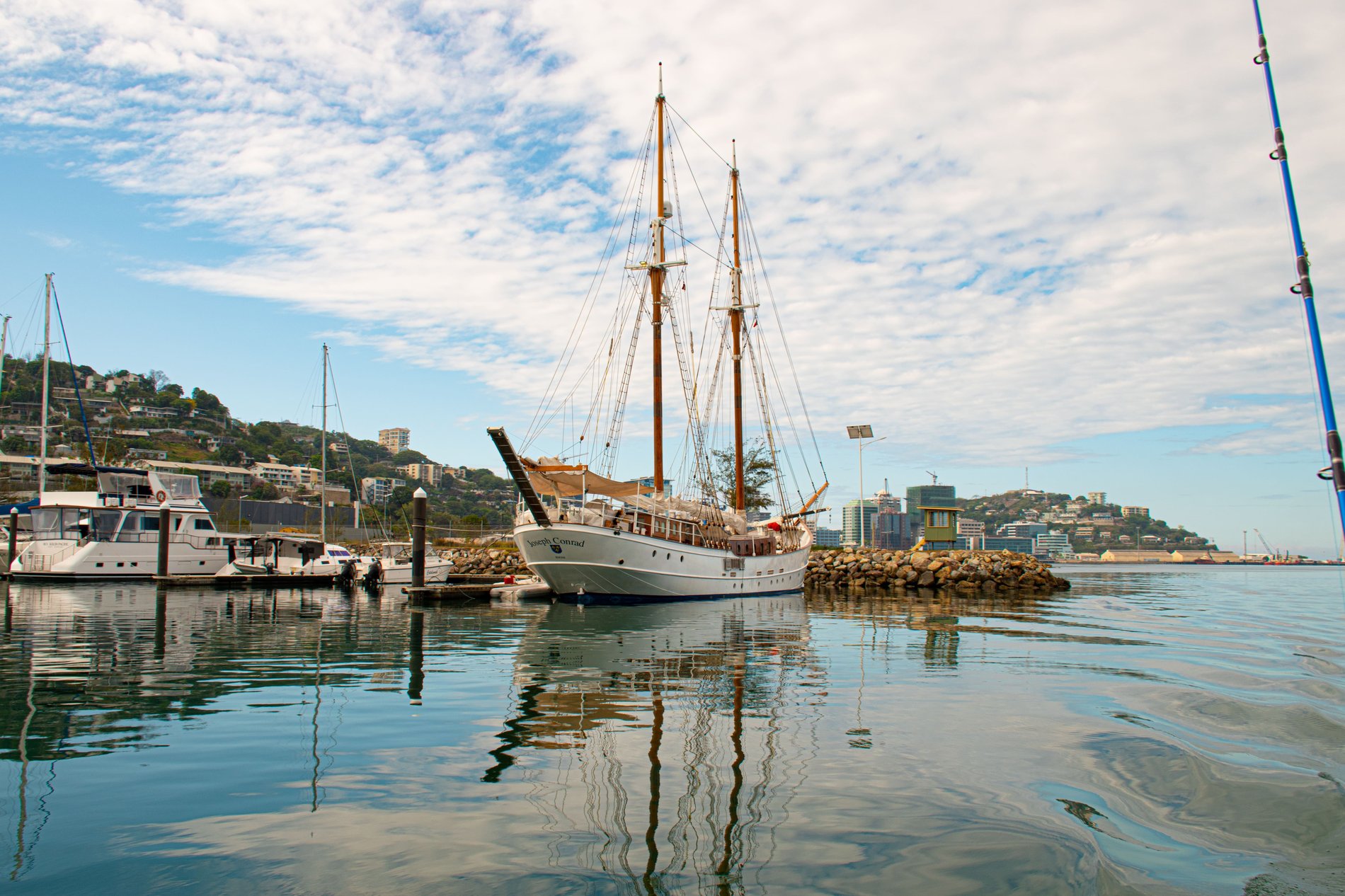 Madang
The serene town of Madang is situated on the north coast of Papua New Guinea and has previously been described as the prettiest town in the South Pacific. Kwandi bats, in translation 'spectacled flying foxes', flutter overhead all day and rest in the leafy forests which blanket the province. Madang is a popular base for tourists seeking to discover the hidden treasures of the country's magnificent underwater world revealed by the crystal-clear turquoise waters which lap against Madang's shores. Snorkellers can gaze down in awe at the swathes of rainbow coral gardens which shimmer on the seabed and tourists can also hop on a boat and visit one of Madang's many uninhabited offshore volcanic islands. The diving opportunities around Madang are simply extraordinary, with the remains of numerous World War Two planes and sunken ships creating a mysterious wreck site for divers to explore. Madang's land-based activities are equally as magical and steeped in history. The Coastwatcher's Memorial Beacon stands in tribute to undercover agent soldiers who reported on Japanese troop movements and the Madang Museums looks even further back in time to the 1660 eruption on Long Island. Visitors can also learn about ancient Melanesian traditions.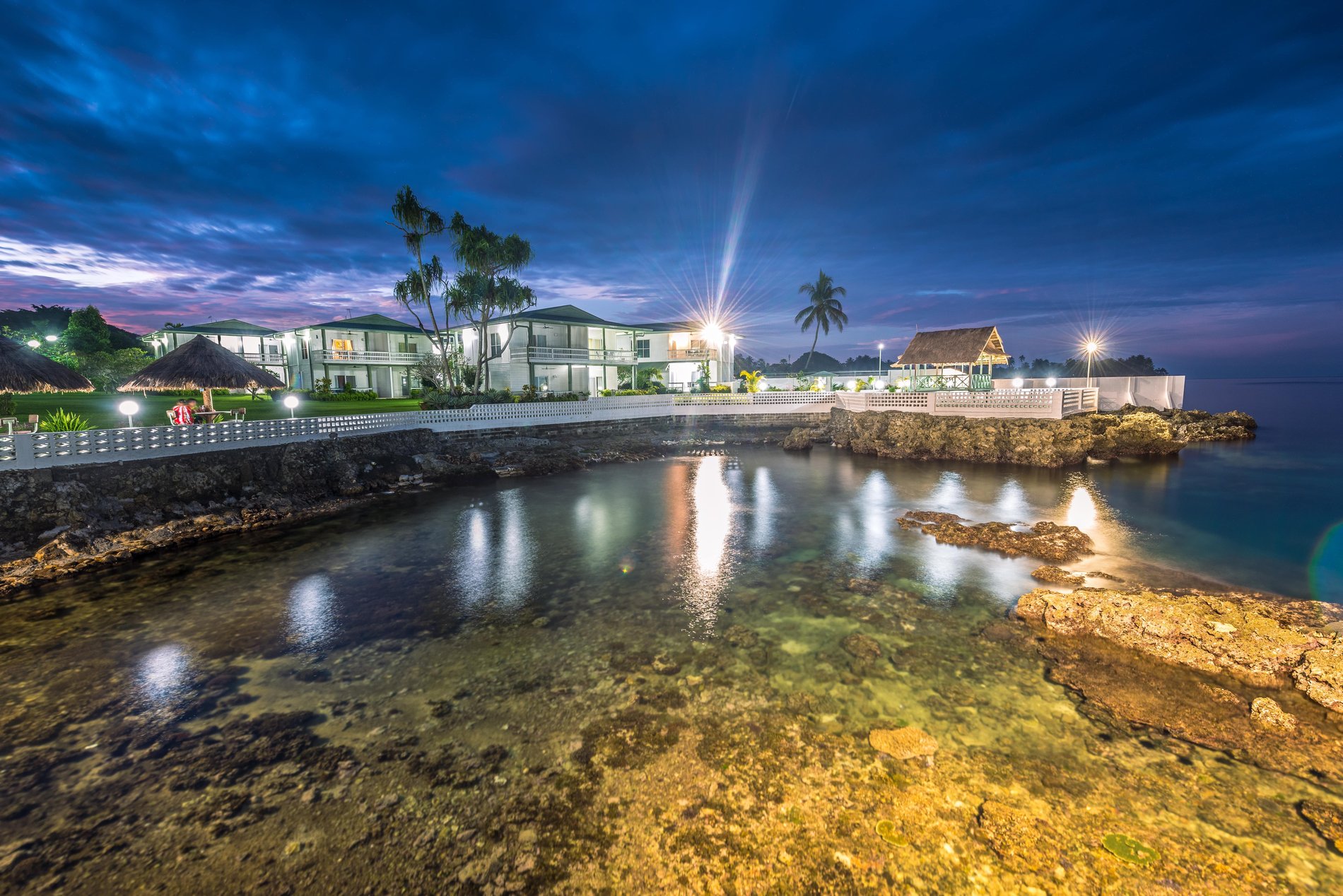 The Highlands
Papua New Guinea's dominating ice-capped mountain range, the Central Cordillera, threads through the centre of the country and is home to some of the highest peaks in Oceania. Vibrant hill tribes, colourful festivals and dense jungle lands characterise these grassy highlands. The small town of Goroka is the capital of the Eastern Highlands Province and boasts ancient caves, cascading waterfalls and the towering Mount Wilhelm which adventurous travellers can climb on a four-day hike to the summit. In the Western Highlands sits the impressive highland town of Mt Hagen, Papua's third biggest city. Mt Hagen is widely renowned for its annual Mt Hagen Show called a 'sing-sing', during which neighbouring tribes gather together dressed in garish coloured handmade costumes with extravagant headdresses and vibrant face paint for an explosion of song and dance in celebration of Papuan Independence granted in September 1975. Visitors to this cultural hub can also learn more about the traditions of the area at the Western Highlands Cultural Centre which features collections of native artefacts, before heading over to the swamp-covered archaeological site at Kuk Valley. Down in the Southern Highlands province lies the Tari Basin where communities of animist tribes reside. Pay a visit to the Huli tribal villages to watch spirit dance performances and explore skull caves or connect with nature on a wildlife-filled jungle trek.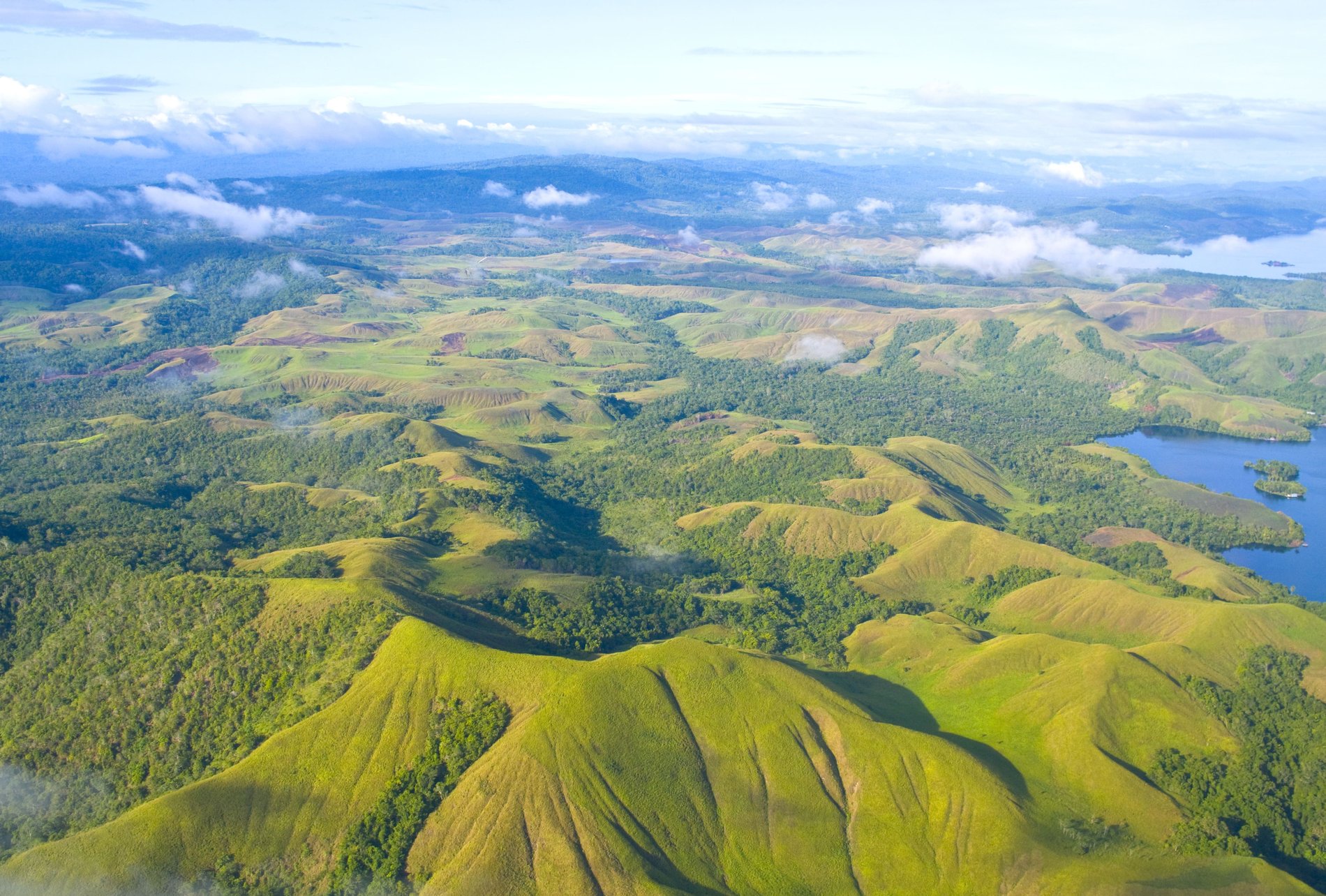 Alotau and Milne Bay
The port town of Alotau is a hive of activity located in the Milne Bay Province. As its the former battleground for the Battle of Milne Bay, many tours of this area focus on the historical relics to be found around the town including the sombre Australian and Turnbull Memorials which commemorate those who were killed during the World War Two. If you have time while not on an organised tour, it is worth exploring the colourful Sanderson Harbour where you will find brightly painted canoes and island boats dotted across the waters and you can take a stroll around Alotau town market to breathe in the sweet aromas of fresh fish, yams and taro sold by animated local vendors. The wider Milne Bay province is excellent for diving and sailing, boasting dramatic underwater drop-offs and ample opportunities for island hopping. An absolute must-visit island from Milne Bay is the thermal Fergusson Island where visitors can weave carefully through hot springs, mud pools, geysers and volcanoes.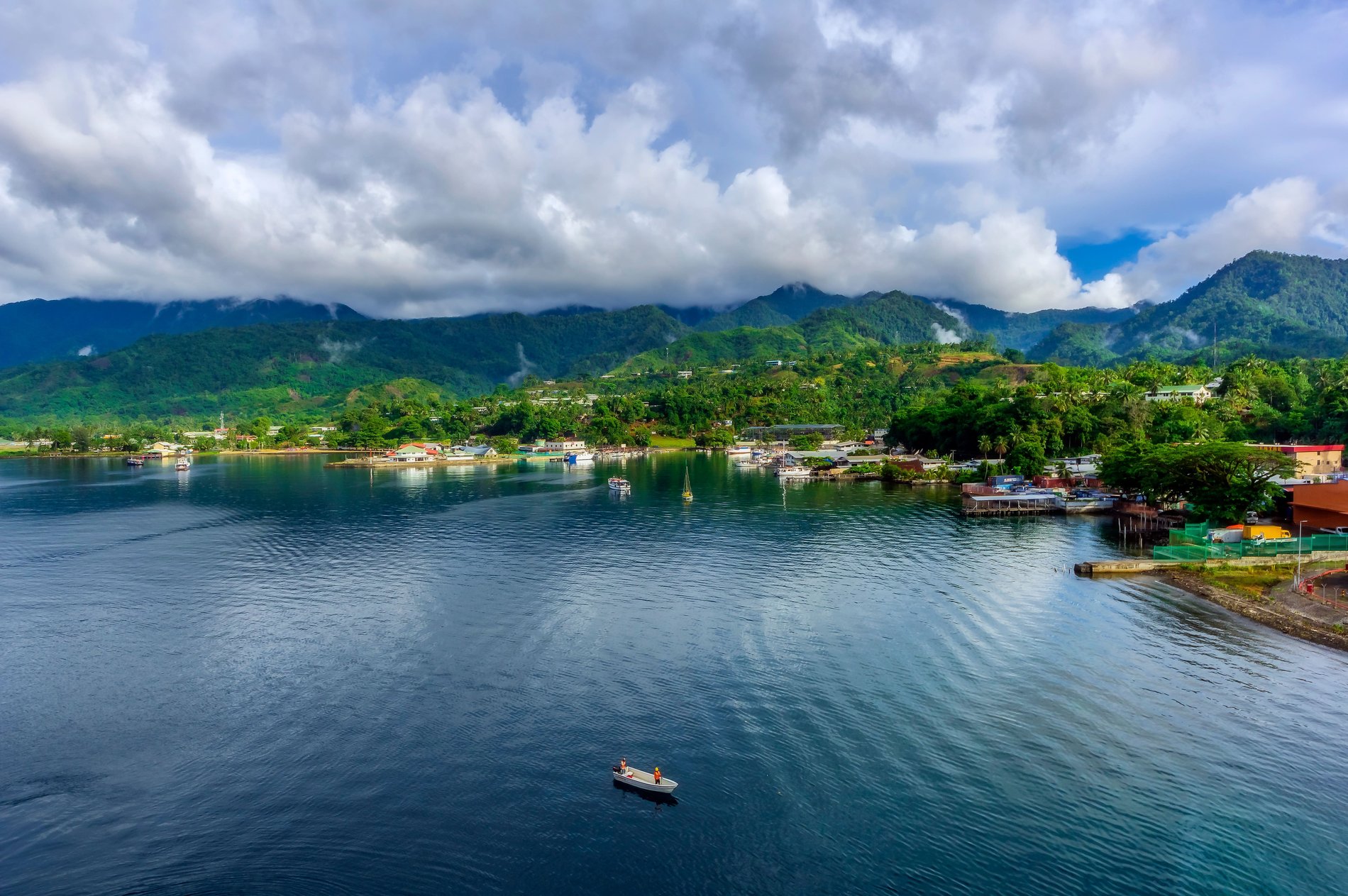 Rabaul
The township of Rabaul is sprawled at the foot of the towering Mount Tavurvur in the East New Britain province. Intrepid travellers can follow a local guide up to the volcano's impressive crater which occasionally spits out ash and lava, releasing smoky fumes into the skies above. Rabaul and its surroundings were destroyed in 1994 by a volcanic eruption and the town's proximity to the Rabaul caldera places it at the heart of the area's volcanic activity. The informative and engaging Vulcanology Observatory takes visitors on a journey through this history and houses collections of posters and seismographs which explain the area's volcanic geography. Like many towns in Papua New Guinea, Rabaul witnessed bloodshed and violence during the Japanese occupation in World War Two. Visitors can drop by Admiral Yamamoto's personal bunker before venturing south toward Kokopo to the vast networks of underground barge tunnels and caverns built by the Japanese which thread through the hillsides around Rabaul.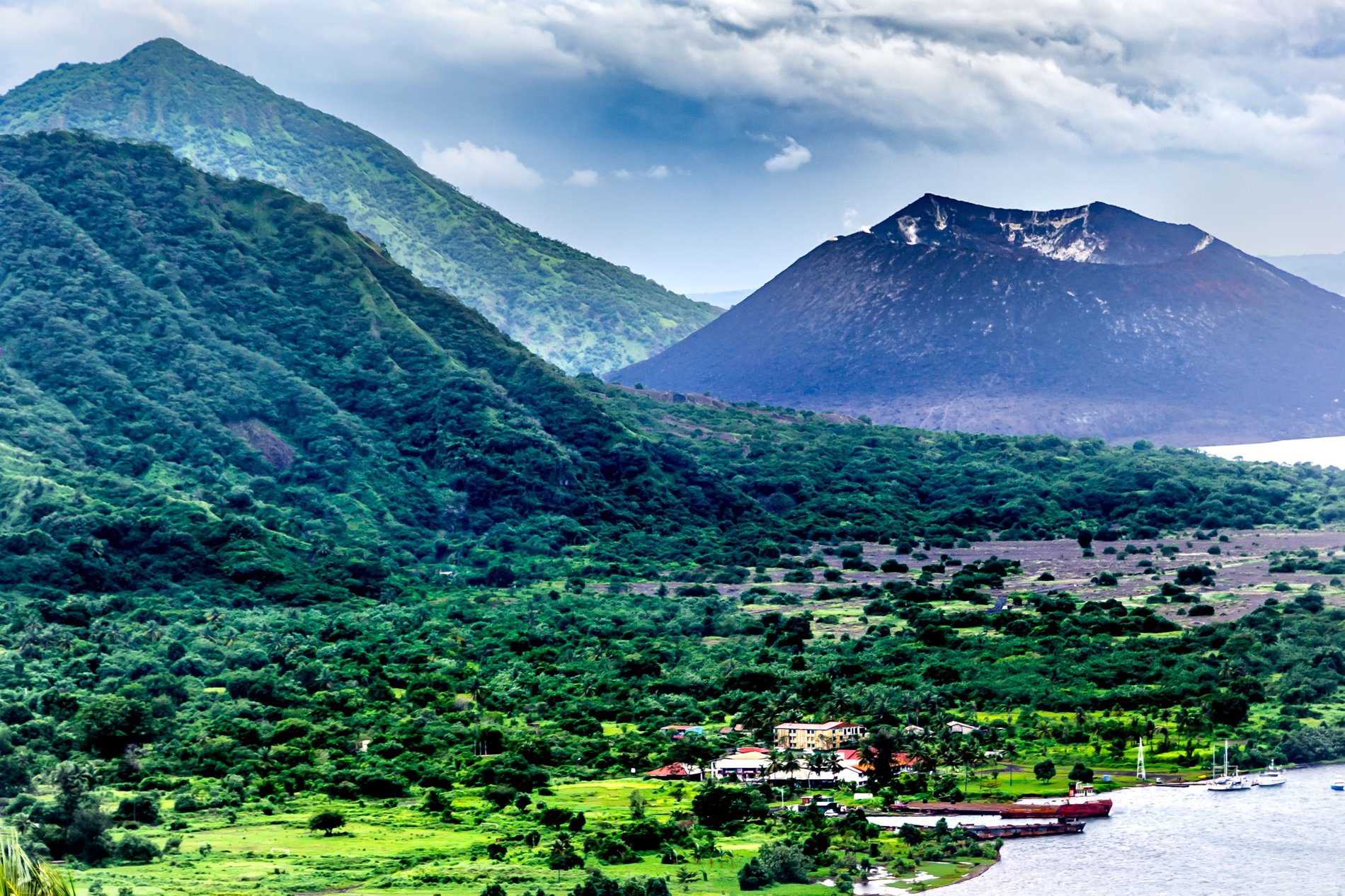 Kiriwina Island
The palm-fringed island of Kiriwina is the largest of Papua New Guinea's Trobriand Islands and can be found off the country's east coast. Arriving at Kiriwina, visitors will immediately feel immersed in the island's rich local culture and spiritual society. Tribal communities on Kiriwina are hierarchical and each group has a chief and a rainmaker. The locals live in basic accommodation and cultivate sweet potato and cassava at dedicated yam houses which tourists can visit. A history of conflict between tribes has given rise to the organisation of Triobriand Cricket matches as a means to settle disputes. Players and spectators sing evocative songs and perform battle rituals during the game. Islanders are noticeably warm and friendly towards tourists and local guides are keen to take visitors around the local villages and teach them about island life. Crowds of schoolchildren dressed in traditional attire serenade cruisers as they disembark and visitors are given the opportunity to visit local schools and make donations.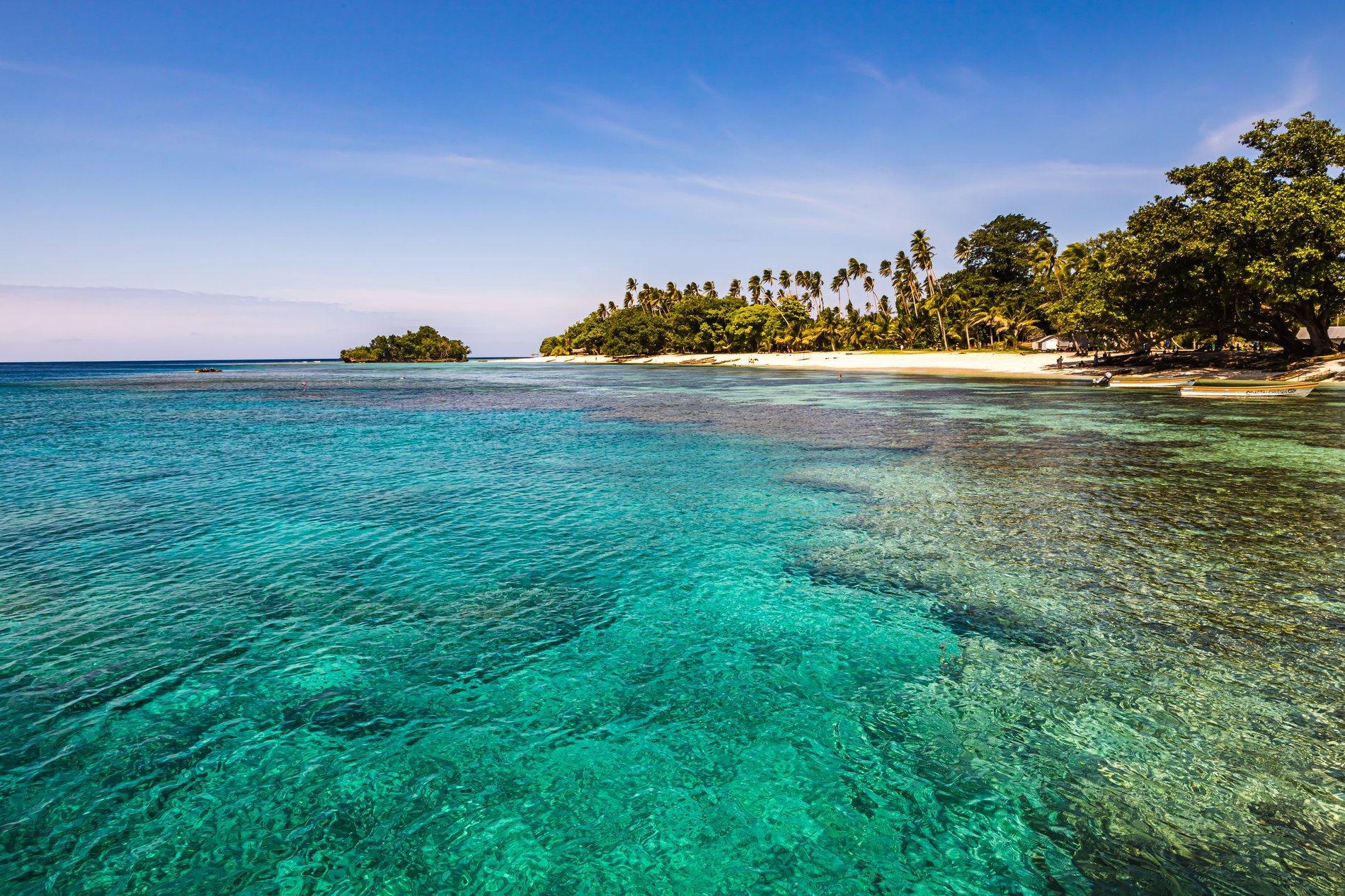 The Conflict Islands
The tranquil uninhabited Conflict Islands are a warm tropical paradise made up of 21 separate islands. The pristine, translucent seas which surround the islands are perfect for swimming, kayaking and snorkelling during which visitors will find themselves surrounded by strikingly beautiful iridescent corals, multicoloured fish, majestic reef sharks and the eagle spotted manta rays which inhabit the sparkling waters. When the tide is low, it is possible to walk out for miles on sugary sand bars. An indisputable highlight of the Conflict Islands is the unforgettable Turtle Nursery where you can interact with turtle hatchlings and feed them specially blended formula. The Initiative was put in place to protect native turtle populations and during your tour of the centre you can learn from an expert marine biologist about the lifestyle and habitats of turtles and why they have become endangered.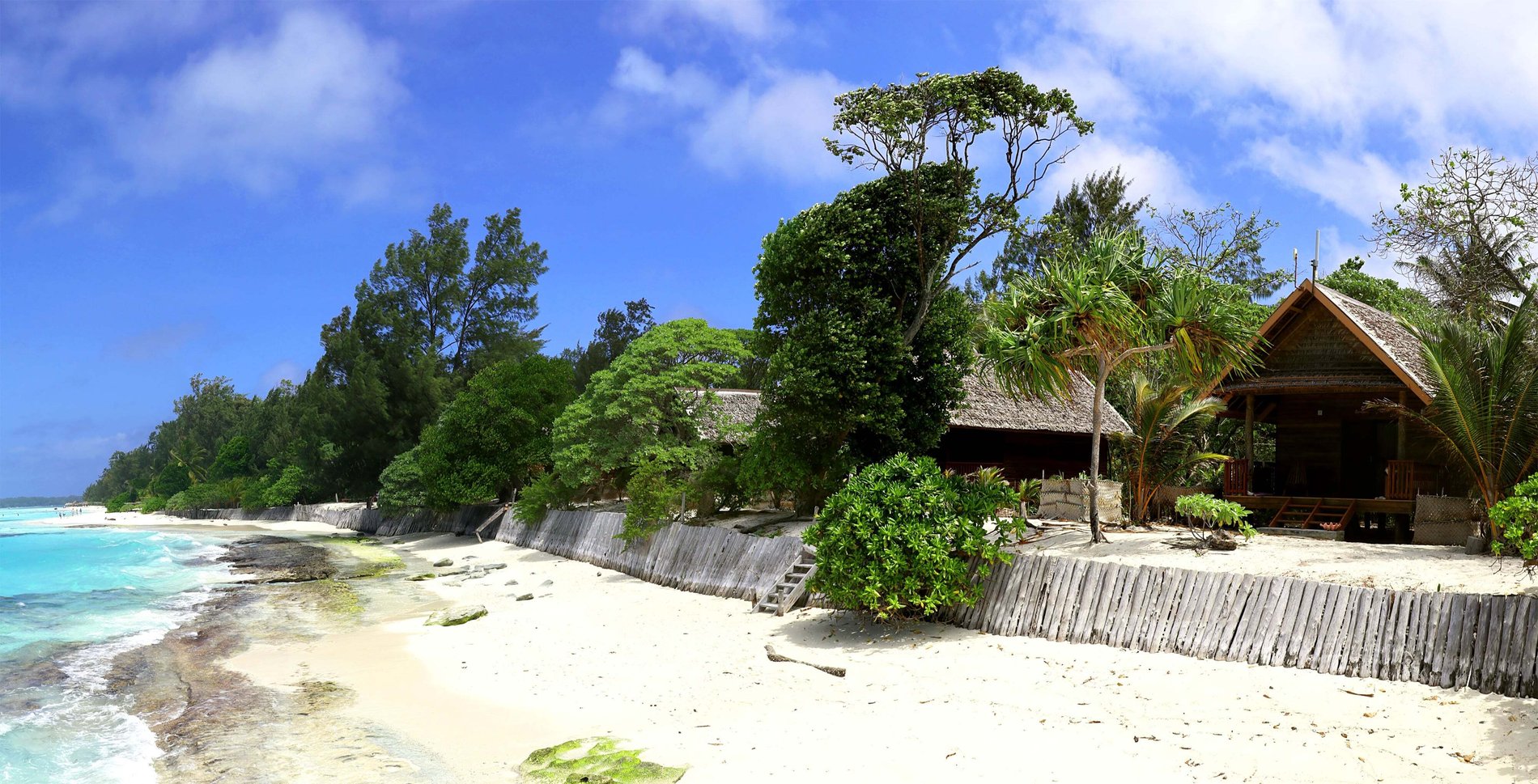 Iconic ports
Papua New Guinea cruises: Best things to do in Papua New Guinea
Go trekking
Trekking is a popular activity on a Papua New Guinea cruise, owing to the country's rugged and unique landscapes. The intimidating Kokoda Track is famously difficult and allows travellers to challenge themselves to seven days of intense trekking through the mountains. The track has historical connotations as the site of a battle between Australian and Japanese troops during World War Two. The Black Cat Track is another demanding 58-kilometre trekking expedition which follows the route of an old war trail.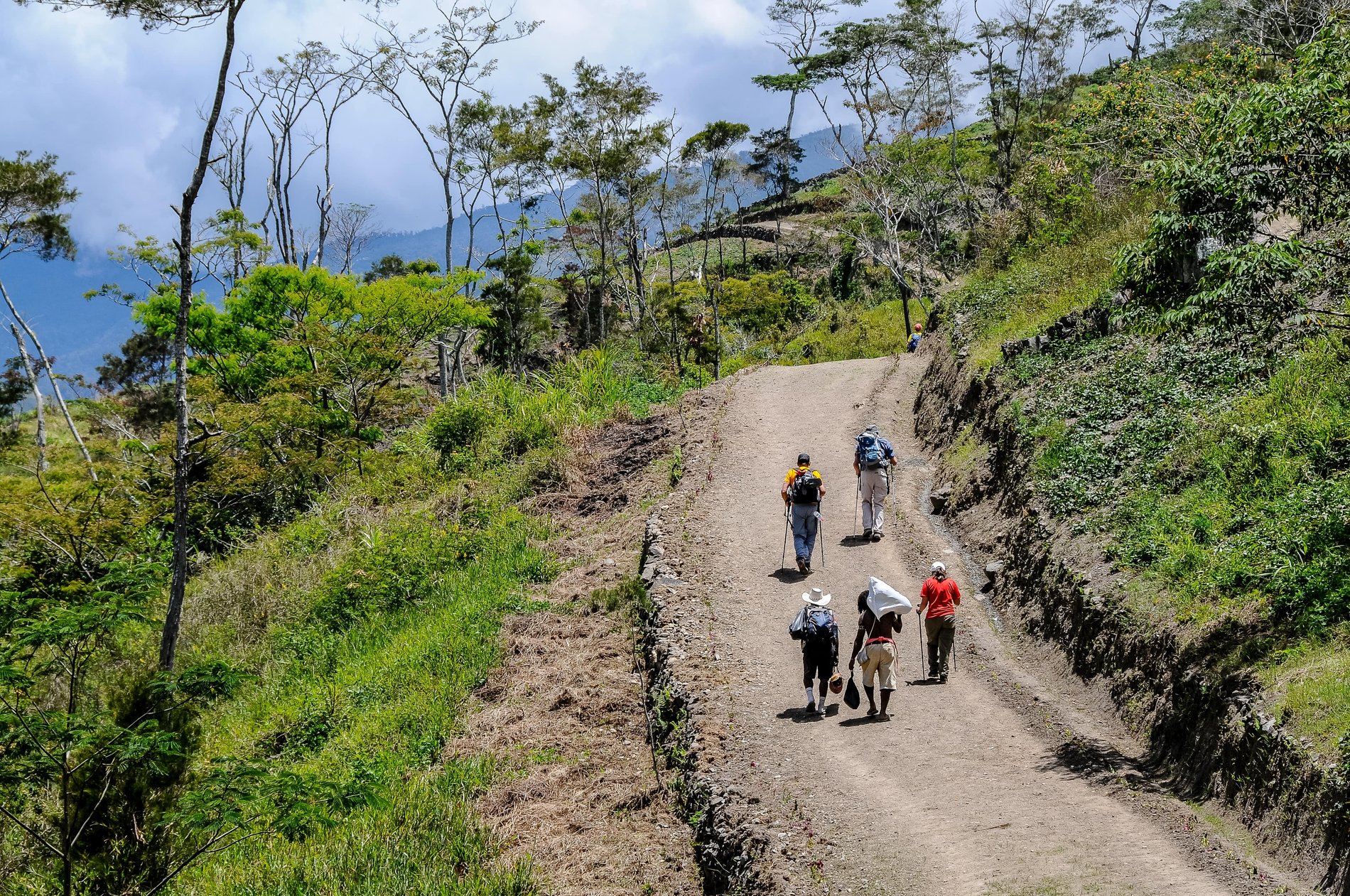 Watch a cultural spectacle
Papua New Guinea is a nation of celebration and lively festivals are deeply ingrained in the cultures of many tribal groups. 'Sing sing' festivals are held annually at Sepik River, namely the Crocodile Festival and the Mount Hagen show. Do not be surprised to find yourself surrounded by local tribespeople in multi-coloured traditional dress during these celebrations. In Rabaul, the Mask Festival takes place in mid-July over a period of four days in Kokopo. On the first day, Tolai Tubuans arrive in canoes chanting and beating drums, and Baining Fire Dances are performed at regular intervals. Participants in the festival wear outlandish masks and costumes which reflect their respective cultural heritage. Milamala has its own yam festival to celebrate the cultivation of the crop and in Madang, festivities take place on Queen Elizabeth II's birthday in June.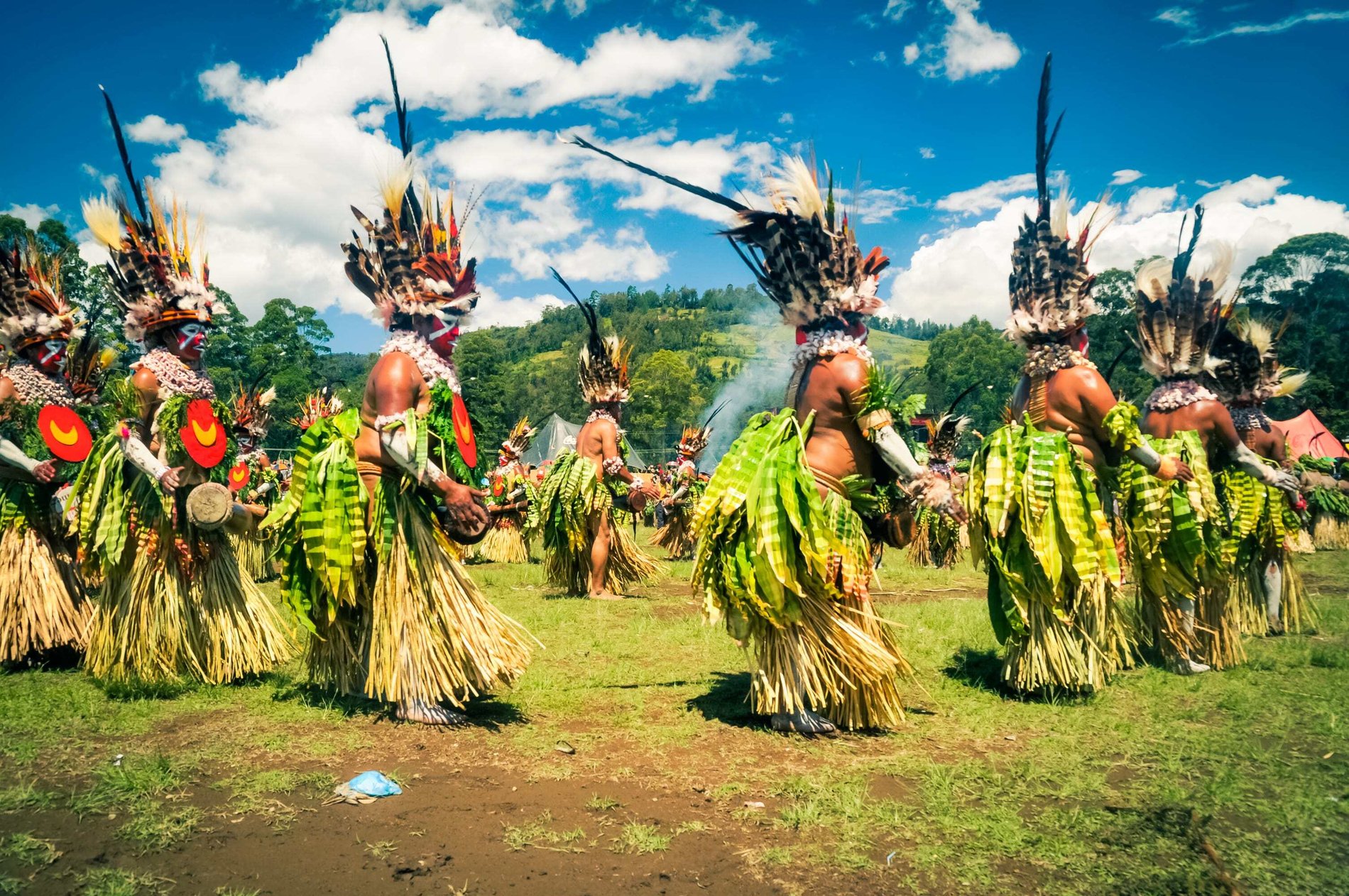 Browse the handicrafts
The handicrafts in Papua New Guinea are particularly distinctive and beautifully designed. On the Trobriand islands you can purchase ornate wood carvings and woven items from markets on Kiriwina and Kitava, and at Port Moresby the Boroko Handicrafts Market is entirely dedicated to handmade trinkets. Here you can by Sepik carvings, stone axes, shell jewellery and handwoven baskets and bags.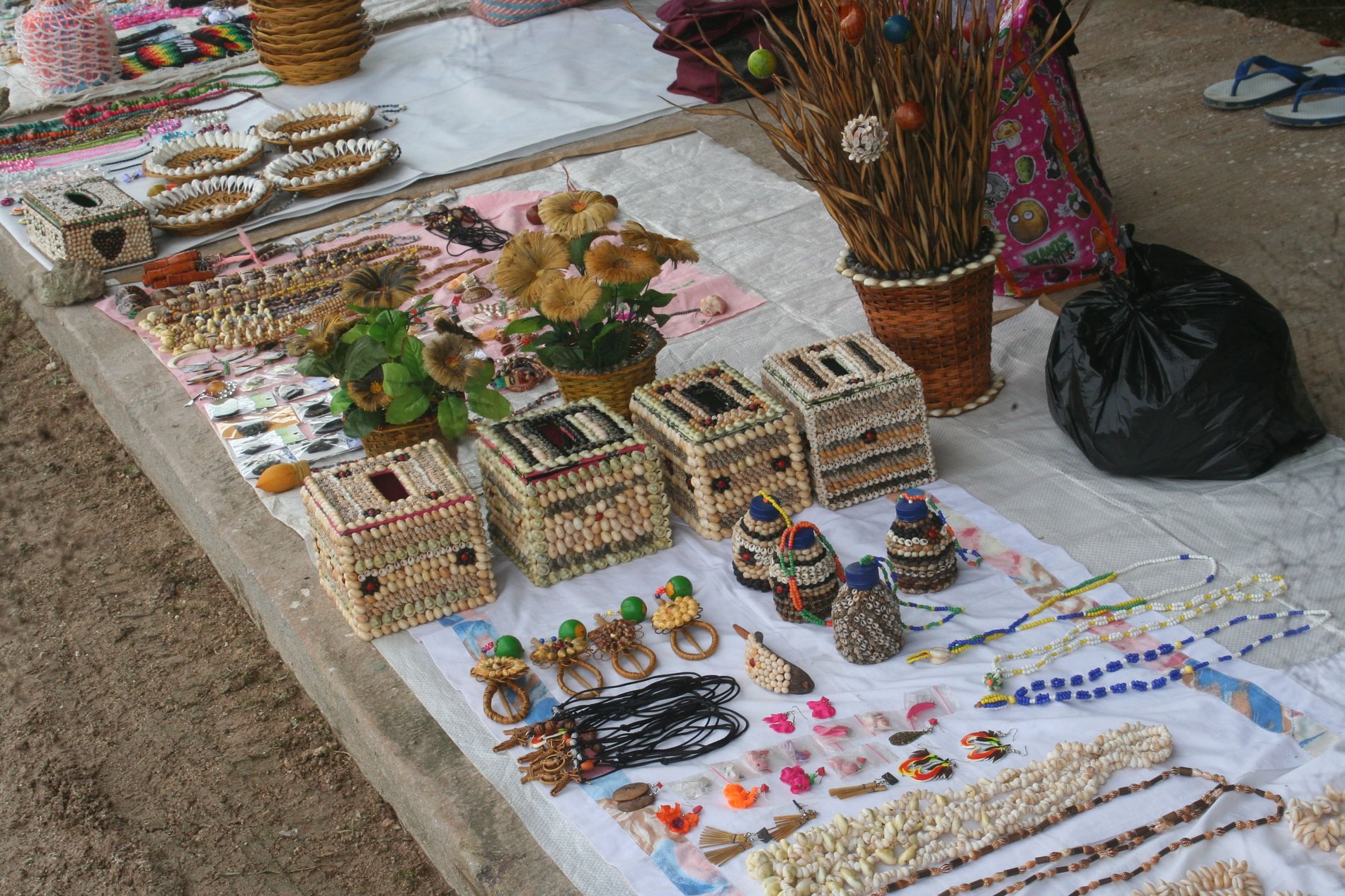 Embark on a birdwatching tour
A Papua New Guinea cruise is home to some exquisite species of birds, including birds of paradise, jewel babblers, gold and black whistlers, parrots, cockatoos, bower birds, fairywrens, doves and kingfishers. Birdwatching tours are available across the country and the best destinations for spotting these majestic creatures is in the highlands at Mount Hagen, Tari and Goroka. Port Moresby's Varirata National Park is also a fantastic place to marvel at these gorgeous birds.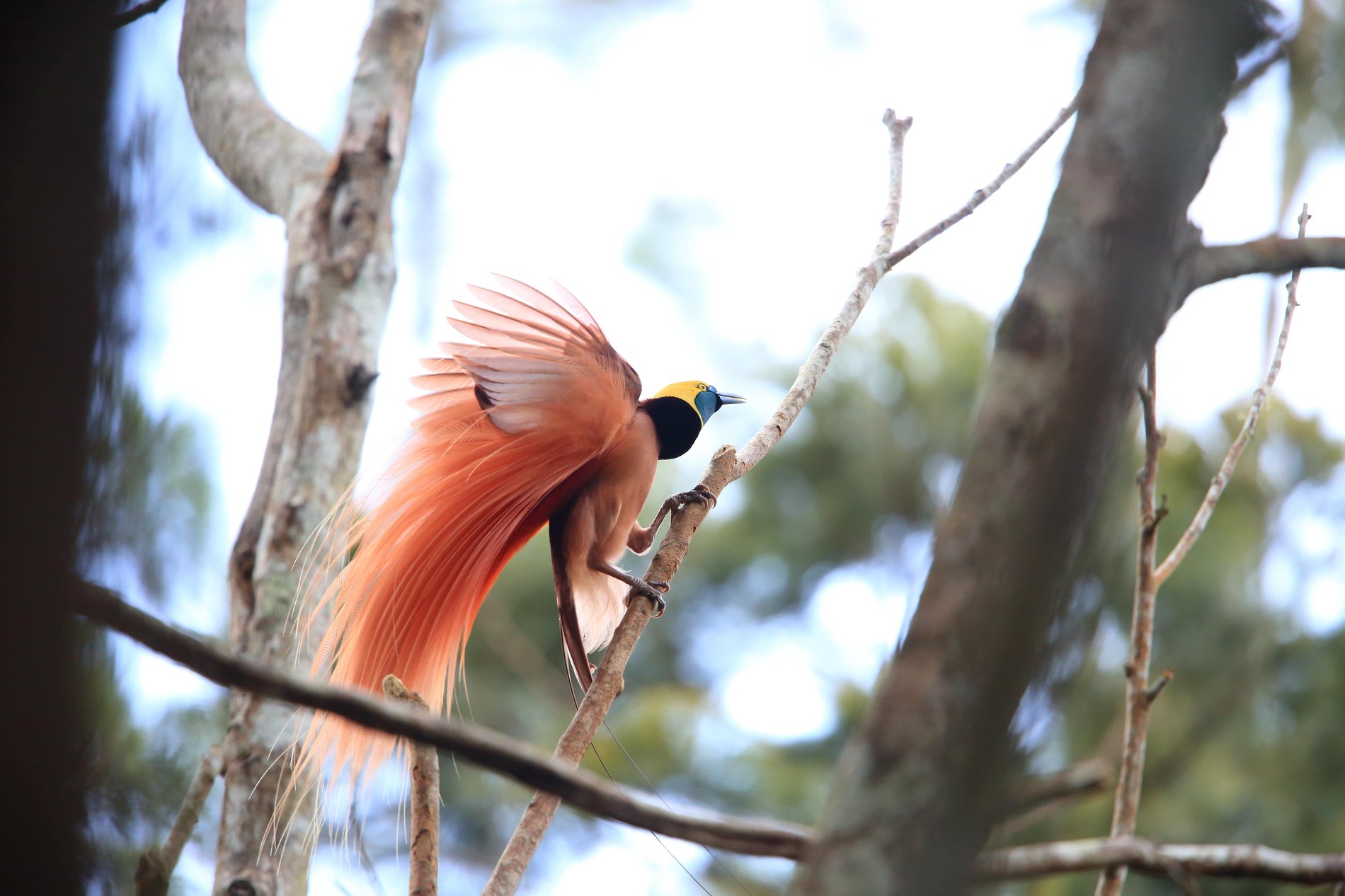 Go scuba-diving
Papua New Guinea is famed for its diving, owing in part to its many ship and plane wreck sites. Dive deep into these spooky shipwrecks off the country's stunning coastlines at Rabaul's Simpson Harbour where you'll find dozens of Japanese plane wrecks, or head towards Madang Resort to explore sunken World War Two bombers and sport sunken machine guns. Milne Bay has some spectacular diving opportunities and is home to the BlackJack dive site which is considered one of the best aircraft dive sites in the world.