Ocean cruising in Tahiti
The beating heart of the French Polynesian islands, beautiful Tahiti cruises are the gateway for exploring the other stunning islands in the South Pacific. However, with its emerald mountains, cascading waterfalls, pineapple-studded landscapes and translucent bays, it's a breathtaking place to explore in its own right. Once a secret bolthole for Hollywood legend Marlon Brando, Tahiti manages to retain its air of exclusivity, welcoming roughly the same number of tourists in one year as Hawaii does in a single day. The island is divided into two parts: The larger area to the northwest, known as Tahiti Nui, and a smaller, southeastern peninsula, known as Tahiti Iti. The former is watched over by three extinct volcanoes; Mount Orohena, Mount Aorai and Le Diadème. Beyond the buzzing city of Pepeete with its cosmopolitan, French vibe, Tahiti is bursting with lush jungle, hidden grottoes and Tiki statues.
Why choose Tahiti cruises
A figure-of-eight-shaped landmass formed by the eruption of two volcanoes, Tahiti is one of the most diverse islands in French Polynesia. With exotic black-sand beaches, turquoise lagoons, caves and countless waterfalls it's like the whole island is in HD. A cruise to Tahiti has become a go-to spot for a tropical adventure, with jet-skiing, snorkelling and swimming with humpback whales all up for grabs. It's also a surfer's paradise, with wonderfully mellow beaches and numerous surf schools for beginners to take lessons. The capital city Papeete is one of the most cosmopolitan in French Polynesia, but as most islanders live near the shore, Tahiti's interior feels untouched and prehistoric; perfect for exploring by Jeep Safari.

Most French Polynesian cruises begin and end at Papeete, which hosts Faaa International Airport, your flight gateway to the South Pacific islands. Paul Gauguin Cruises and Windstar Cruises sail to Fiji year-round, while large cruise lines such as Princess Cruises, Carnival, P&O, Royal Caribbean and Holland America reposition ships in the South Pacific. Itineraries typically include the other main French Polynesian islands Huahine, Moorea, Raiatea and Tahaa – as well as Bora Bora, Fiji, Vanuatu and Tonga and Samoa, though it's worth noting that each individual cruise line has its own variants on ports. ROL, for instance, has previously offered itineraries combining the best of the South Pacific with New Zealand.
Find your ideal Tahiti cruise
Tahiti cruises: Best places to visit in Tahiti
Papeete
Papeete, meaning 'water basket', was once a gathering place where Tahitians came to fill their calabashes with fresh water. Now, Papeete is the lively capital of Tahiti – a bustling urban centre boasting world-class resorts, spas, fine dining, museums, pearl shops, and boutiques. Papeete feels more French than anywhere else on the island. Head to the city centre to stock up on coffee and pain au chocolat in the vibrant Municipal Market, and perhaps purchase one of the hand-carved Tiki statues. Attend an enchanting Tahitian dance show, stroll through the botanical gardens past fragrant blooms and a moss-covered pond, where Queen Pomare of Tahiti used to bathe every morning, or grab a bite at one of the roulottes (food trucks) in the waterfront area of Vaiete Square.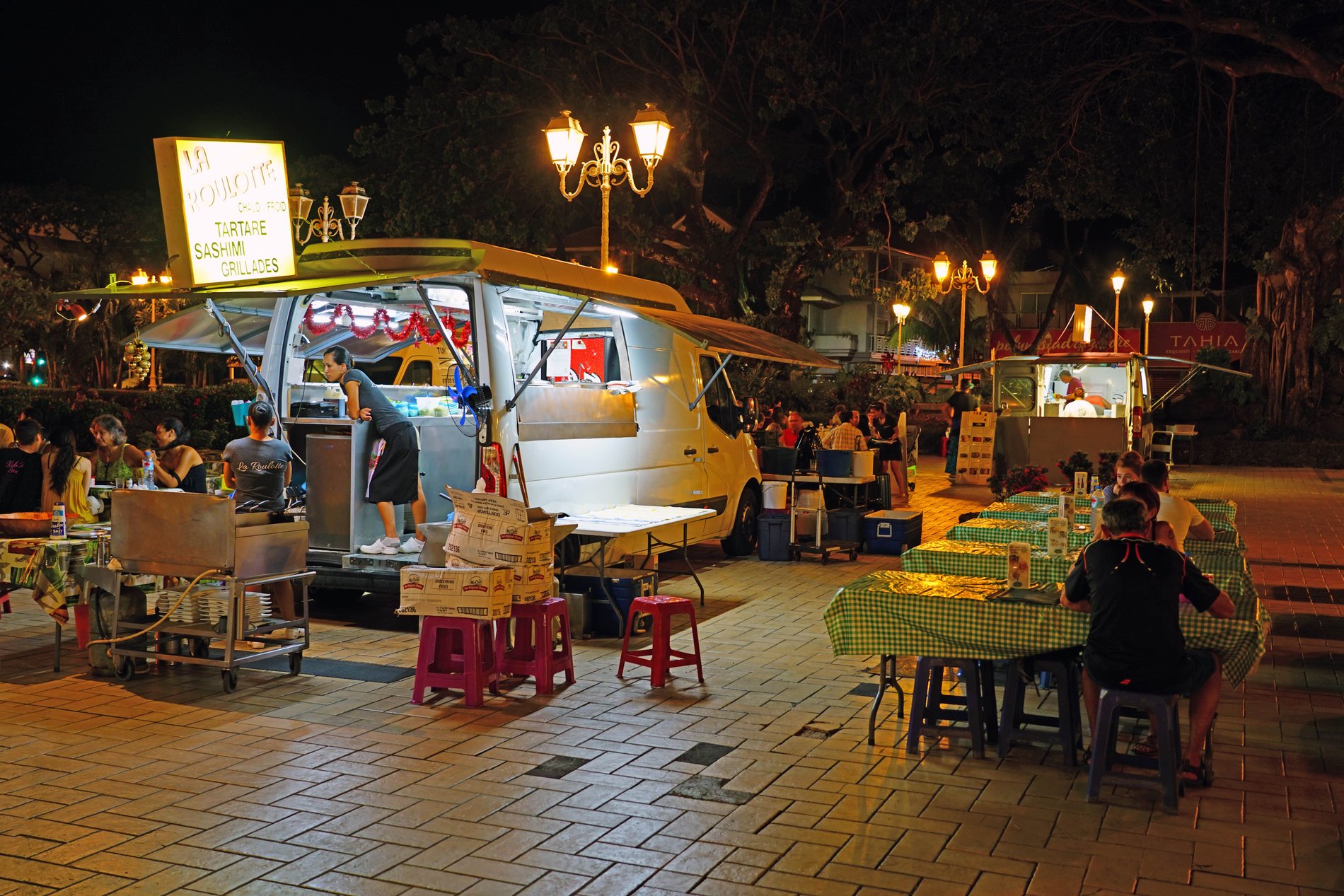 Plage du Taharuu
On the island's south coast, about 45minutes drive from Papeete, you'll find the other-worldly Plage du Taharuu. This gently curving, volcanic black-sand beach is long, broad and protected, and makes for some great Kodak moments. Watch the waves crash against the glistening black sand, go for a leisurely swim or get a snack from the little eatery right on the beach. Plage du Taharuu is also one of the safest beach breaks on the island, providing the perfect spot for beginners to learn to surf.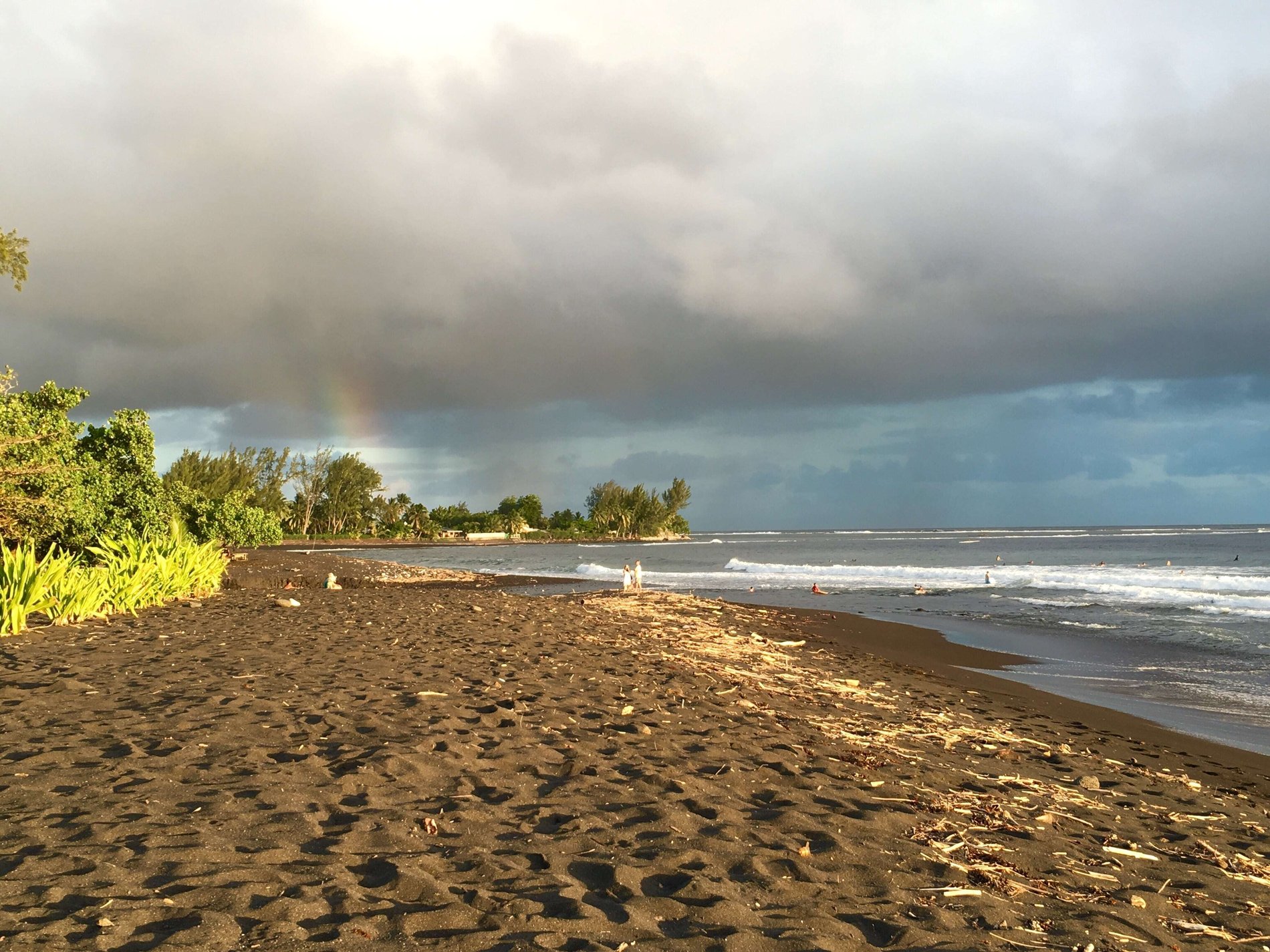 Arahoho blowhole
One of Tahiti's most popular natural phenomenons, this narrow lava tube leads out to sea and visitors standing in the right spot can enjoy a dramatic explosion of sea spray as the water from incoming waves rushes up the tube and shoots out through a hole in the rocks. There's a small black sand cove nearby to cool off after sightseeing. You can find the blowhole on the north east of the island, just 30minutes from the island's capital.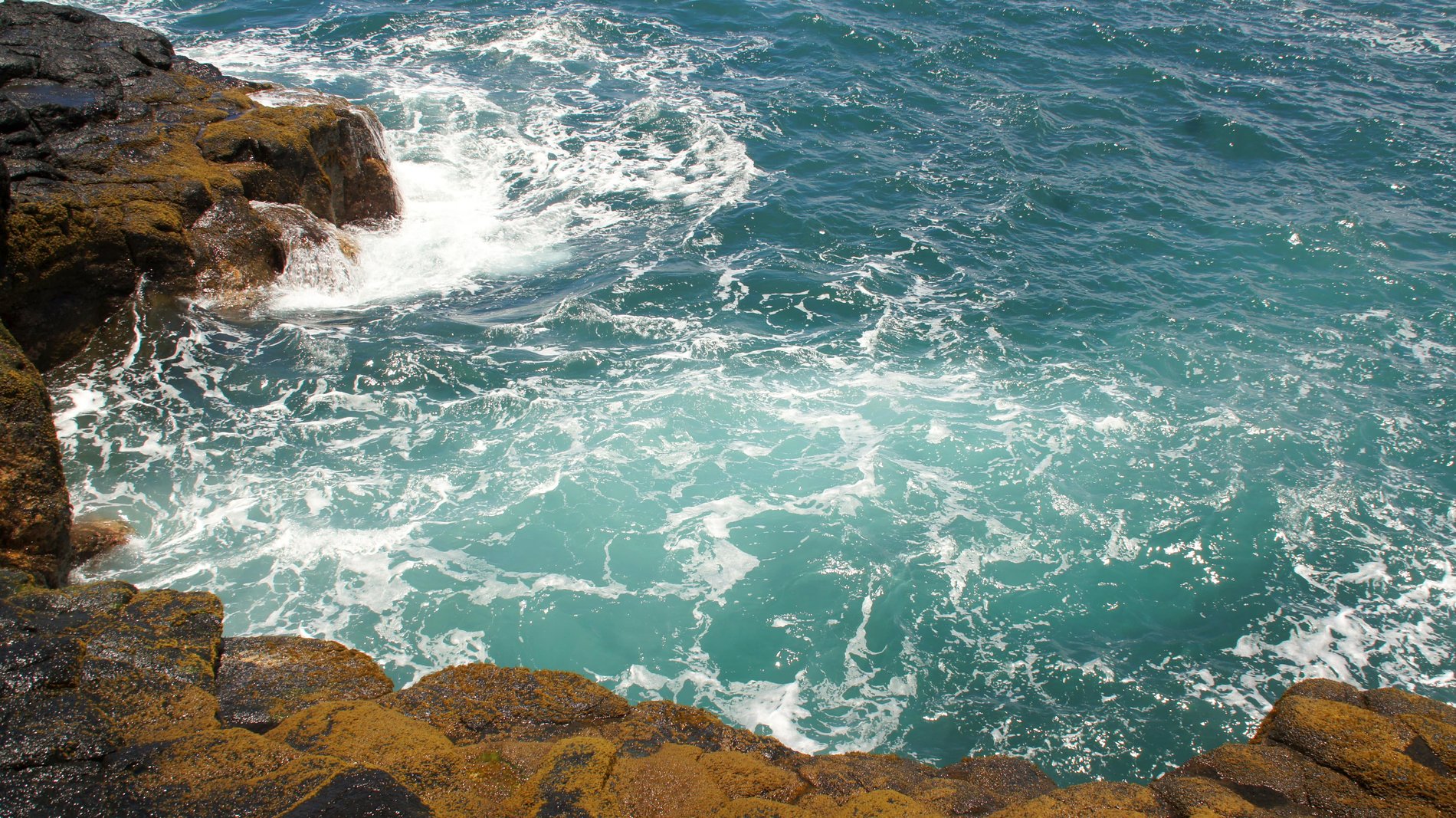 Fauraua Valley
Hike through thick forest and verdant jungle in Fautaua Valley to reach the dramatic Loti waterfall, which cascades 300 metres down into an aquamarine natural pool. Follow in the footsteps of ancient Polynesians and dive into its waters for a refreshing dip. Along the trek, you'll pass the historic Fort of Fachoda, a historic landmark in French Polynesia, once used as a place of refuge for local insurgents opposed to the French presence in Polynesia.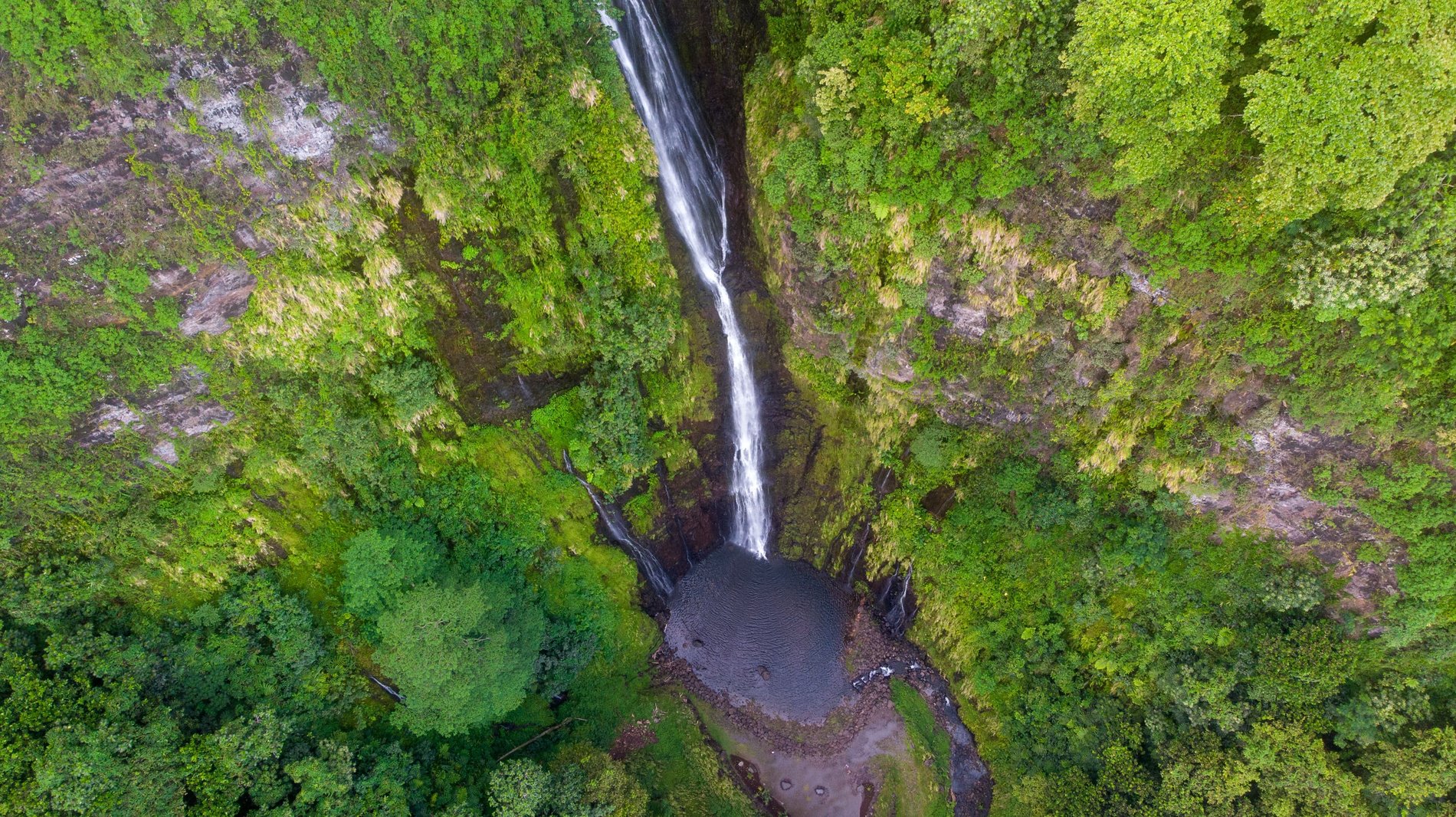 Aorai Mountain
The second highest peak in Tahiti, Mt Aorai's ascent is one of the island's classic climbs. The path, starting at O Belvédère restaurant, is clearly visible and well maintained, and will lead you to the top in around 4.5 hours of steady walking. The views are extraordinary and you're likely to have the trails all to yourself, especially during weekdays. It's worth starting early as the summit tends to be covered in cloud after 11am.
Mara'a Grotto
A hidden gem lying just off the coastal road from Papeete, this cave's wonderfully clear water is illuminated by rays of sunlight streaming through the lush ferns that ring the mouth of the grotto. Visitors can bathe in its mystical waters, or take a deep breath and swim down to the underwater cavern, Paroa Grotto. It's completely silent, bar the dripping water inside the grotto itself, and artist Paul Gauguin was so enchanted by the spot he mentioned it in his letters home.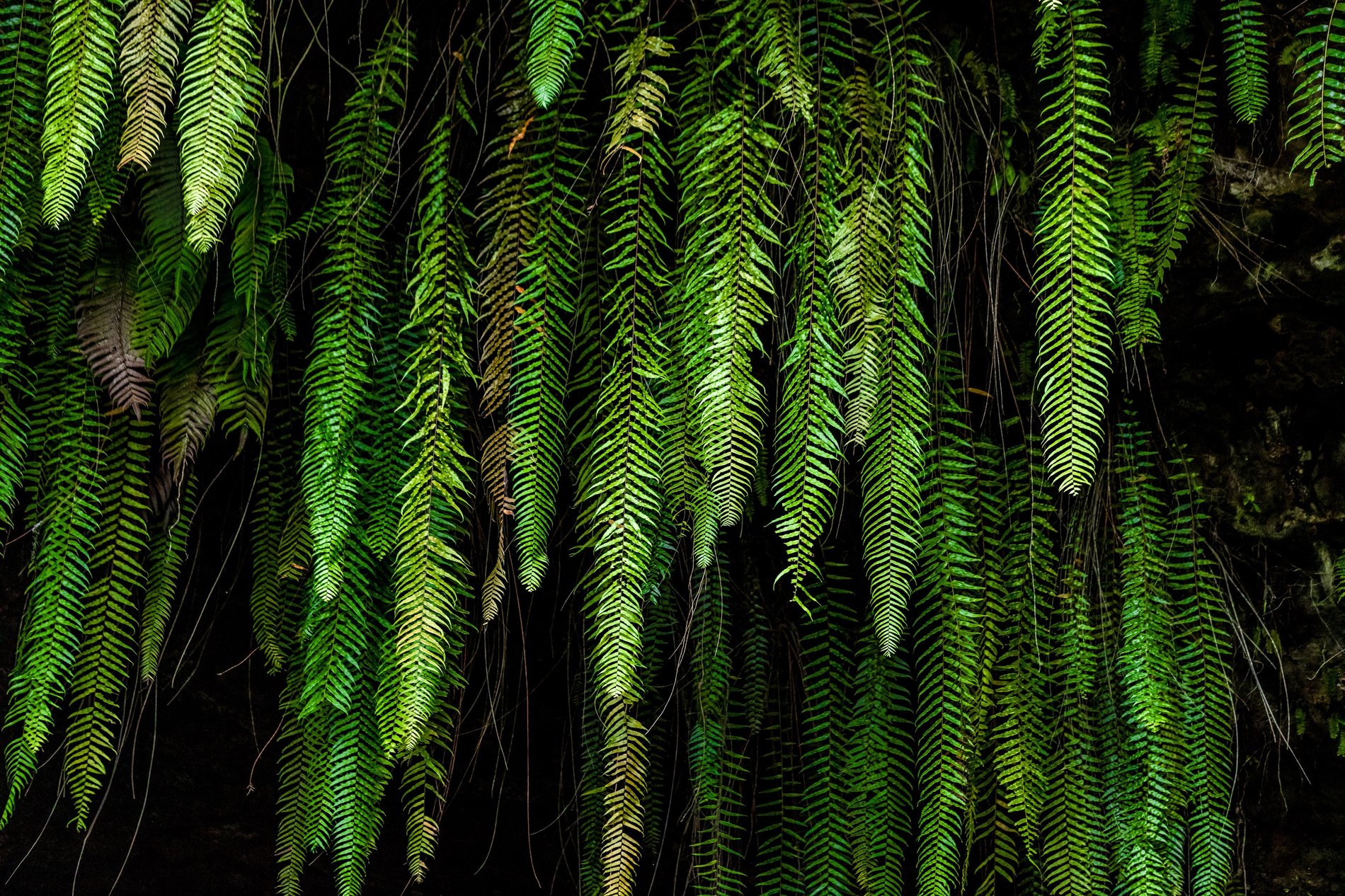 Teahupo'o
One of the most dramatic and dangerous surf breaks in the world, Teahupo'o is an awesome sight when viewed from land. Enormous, powerful waves smash onto the razor-sharp coral reef, with the biggest waves occurring from May to October. You can see why the ancients may have thought they'd incurred the wrath of their gods.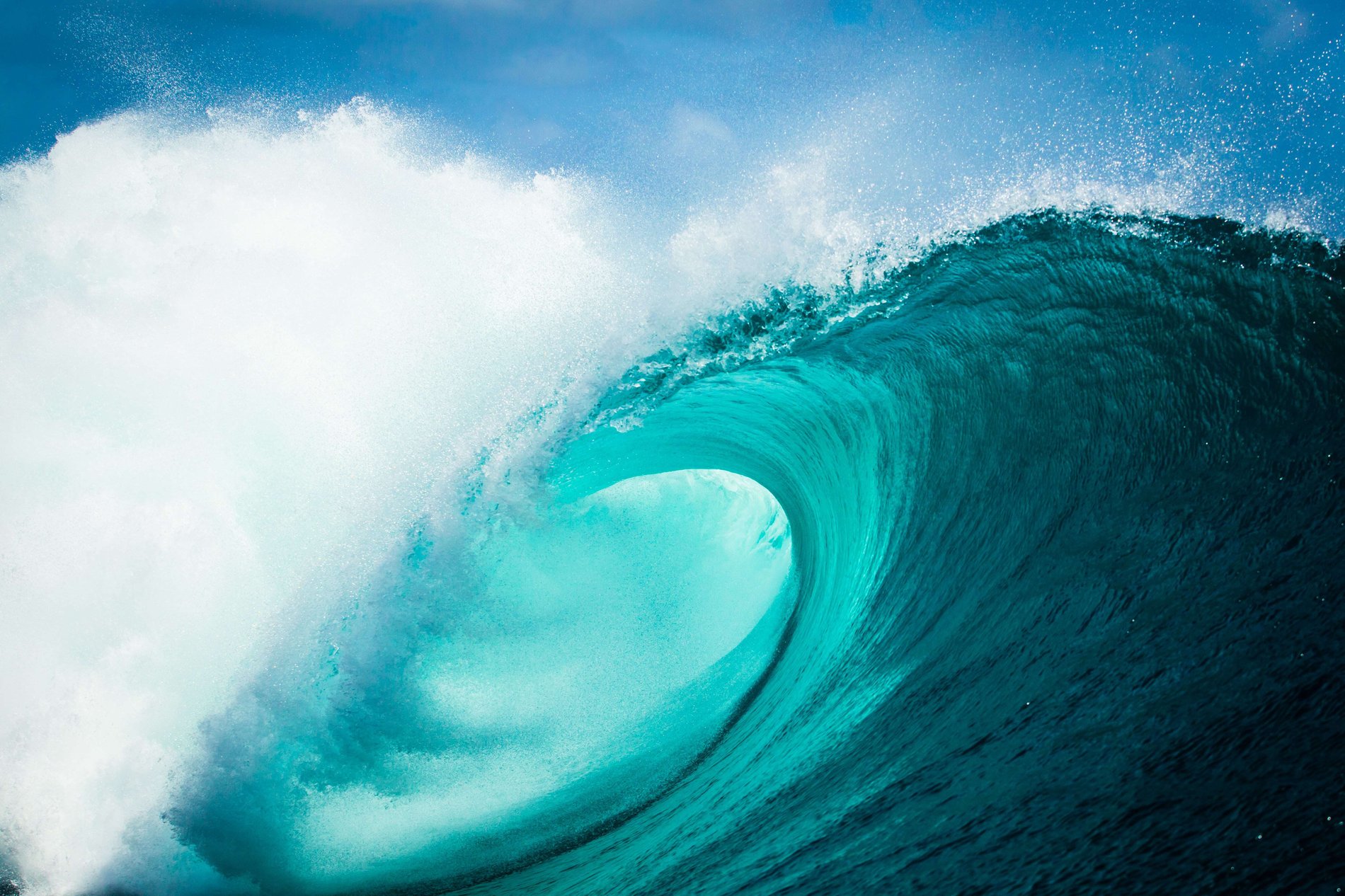 Iconic ports
Tahiti cruises: Best things to do in Tahiti
Discover black pearls
Tahiti's black pearls are rare and unique and you can see the largest ever collection of them at the Robert Wan Pearl Museum in Papeete. The museum takes you through how the striking black pearls were first created and what makes them so special. These pearls carry plenty of mythology and the museum offers a unique insight to the cultural significance of these precious gems. After learning about the process, you'll have the opportunity to take one of these Tahitian beauties home.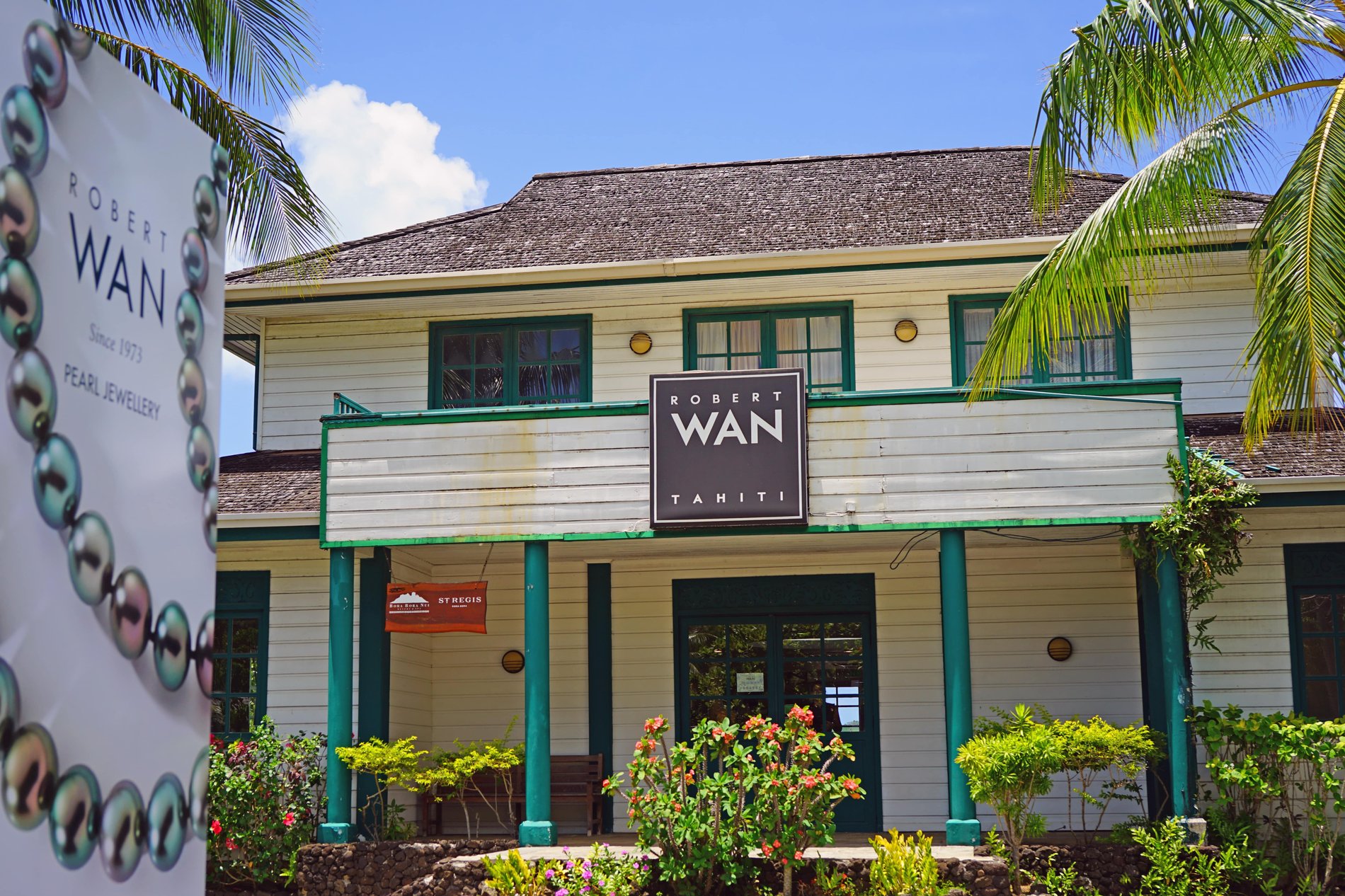 Go waterfall hopping
Join a guided 4x4 tour to the incredible Papenoo Valley, peppered with extraordinary waterfalls rushing down its sides, including the Topatari waterfall, the Vaiharuru Waterfall and further, the Puraha Waterfall. Between waterfalls you'll discover sacred Maraes, religious temples where ancient priests would call gods down to Earth and ask for strength. You may also get the chance to forage for natural remedies as the ancients did, looking for treasures such as the local noni fruit, the juice of which relieves mosquito bite itches.
Laze on black (and white) beaches
Tahiti's beaches span the whole gamut, from the lunar-like black sand of Plage de Taharuu and Plage Lafeyette, to the pretty Plage de Toaroto, one of the island's best stretches of white sand. Head to Venus Point Beach and you'll be standing on the exact same spot as Captain James Cook when he visited in 1769 to witness the transit of Venus across the sun. Home to a beautiful lighthouse, it's one of the best beaches for watching the sunset.
Go whale-watching
Between July and October, Tahiti's coasts are brimming with humpback whales. You can see the magnificent beasts on a half day excursion, and even swim alongside the giant sea creatures if you choose. With baby humpbacks about the length of a VW bus and adults growing up to 60 feet, seeing the graceful creatures nosing up beside you is awe-inspiring and a great privilege for visitors on a Tahiti cruise who often leave feeling transformed by the experience.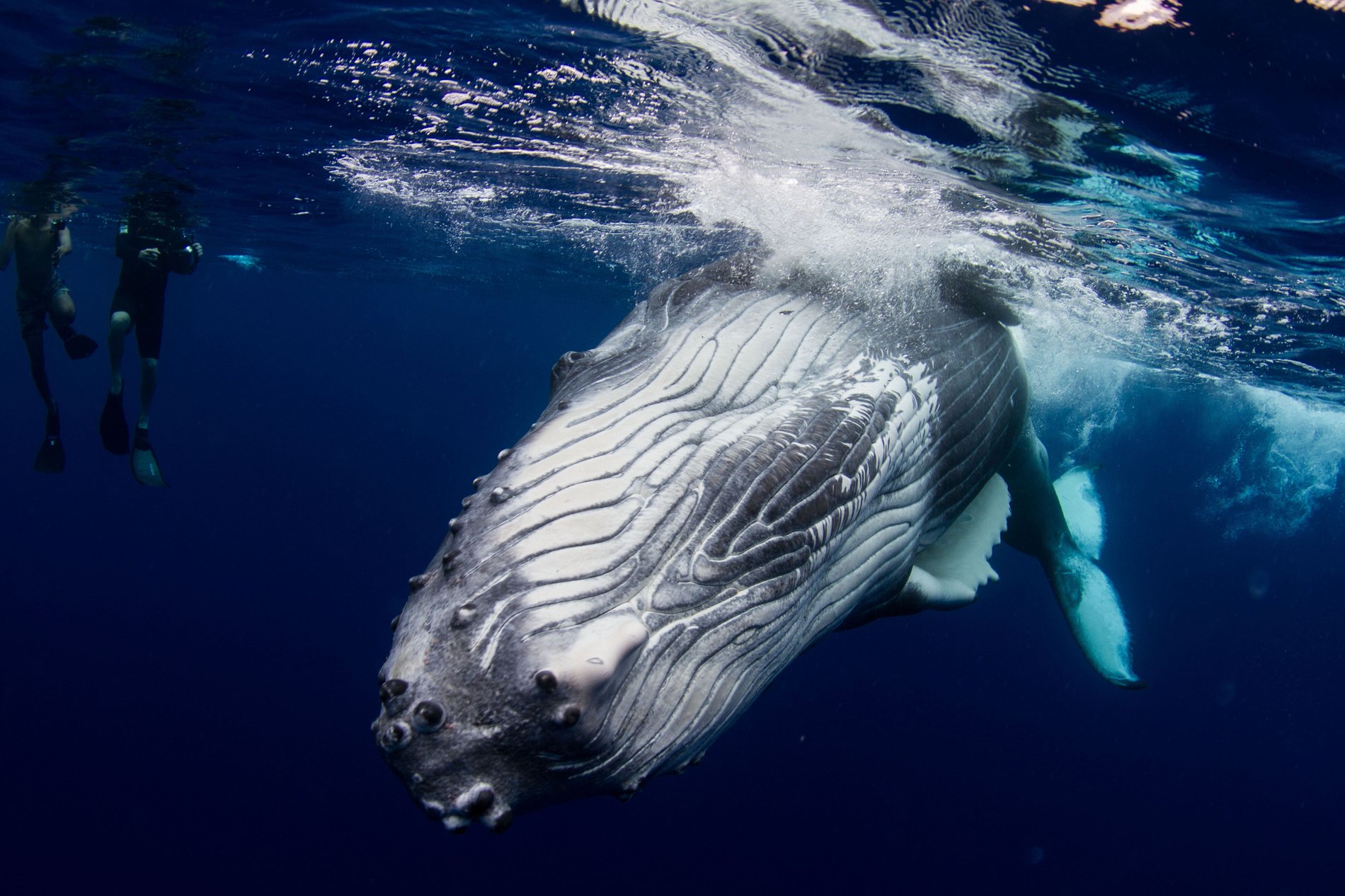 Have a motu picnic
Along a cruise to Tahiti, save your appetite for a motu (islet) picnic, where you can tuck into delicious beach barbecue fare served on tables and chairs set up in the turquoise shallows of these little sandy pockets. Eating and drinking wonderfully fresh local cuisine while fish dance around your feet is an experience you won't forget. If you're lucky you may get to try French Polynesia's national dish of poisson cru – chunks of raw fish marinated in coconut milk and lime juice.