Ocean cruising in Ireland
For such a small country, Ireland has made a huge impact on the world. Be it in its culture, celebrated around the globe on St Patrick's Day, its produce (think Guinness, Jameson and Kerrygold), or its plucky emigrants that shaped many nations' histories. Known as the Emerald Isle due to its luscious green landscape, Ireland is truly one of the most beautiful countries in the world. Its capital Dublin is known for its historic buildings, cosy live-music pubs and jolly locals, but there's also Cork, the brooding Galway Coast, county Kerry and the Cliffs of Moher, not to mention 1,448km of coastline and 30,000 castles. Be it sandy beaches, dizzying coastal drives or friendly towns and cities, Ireland offers something for every type of traveller. You'll love it so much you won't even mind it's probably raining.
Why cruise Ireland
Ireland's expansive emerald coastline makes it perfect for cruising, with a handful of great cruise ports. Many cruise lines offer stops in Ireland, including Fred Olsen Cruise Lines, Princess Cruises, Celebrity Cruises, MSC Cruises and Royal Caribbean, as well as expedition lines like Hurtigruten and National Geographic. You can also sail to Ireland in luxury on the likes of Cunard and Silversea.

Iconic ports
Best places to visit in Ireland
Dublin
As Ireland's 1000-year-old capital Dublin has an illustrious history, being the birthplace of writer Oscar Wilde, the home of Guinness beer and safekeeping Ireland's most important artefact – the Book of Kells. A visit to charming Dublin is all about having a good time, sampling a dram or swift half in one of the city's dimly-lit drinking dens or going Guinness mad in the Guinness storehouse – the most visited tourist attraction in Ireland. For heritage as well as hedonism, pay a trip to the Trinity College Library for the 9th-century Book of Hells and other historic manuscripts, or venture to the National Museum of Ireland. Days can be spent simply wandering Dublin's cobbled nooks and crannies uncovering tiny shops, cathedrals and whiskey distilleries. Slainte, Dublin.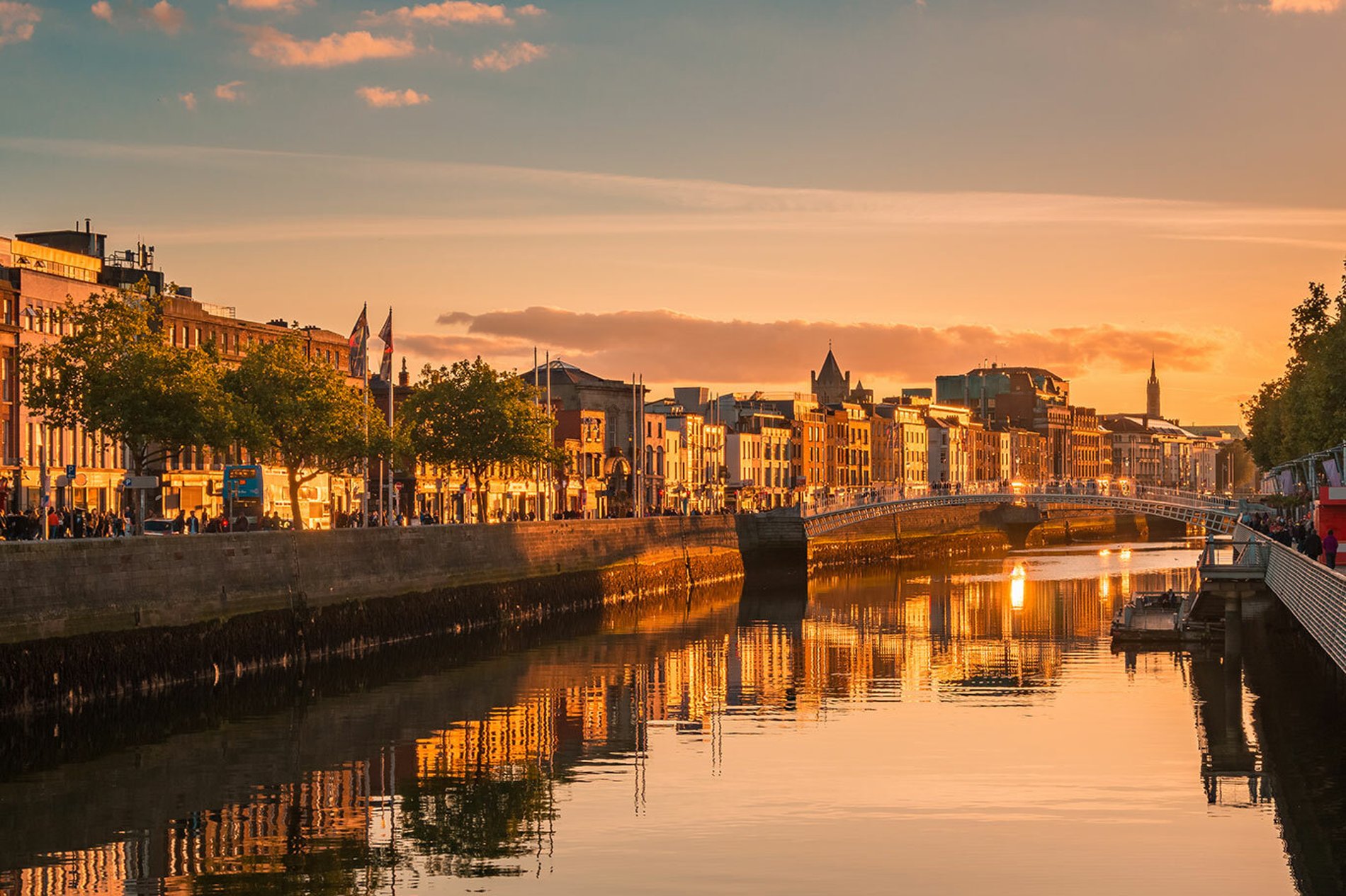 Cork
Once just a starting point for exploring the pastures and peninsulas of County Cork, Ireland's second city has transformed into a cool, artsy metropolis with a thriving food and grass-roots music scene. The city itself is extremely picturesque, a jumble of colourful buildings, leafy boulevards and cramped 17th-century alleys perched on the banks of the River Lee. The trendy waterfront is dotted with pubs, artisan coffee ships and tiny shops selling local wares. Travellers should take a stroll in leafy Fitzgerald Park, stargaze at the Blackrock Castle Observatory and climb to the top of St Anne's Church and ring the Shandon Bells. With 24 annual festivals there's always something going on in Cork, and the city is conveniently served by Cobh's Port of Cork, the only port in Ireland with a dedicated cruise berth. Think of Cork as Dublin's more laid-back, trendier and innovative sibling.
Cliffs of Moher
The Cliffs of Moher are one of Ireland's most spectacular natural attractions, situated in Country Clare on the wild Atlantic coastline. The cliffs have existed for 350 million years and gazing at them truly takes your breath away. They run for around 14km, starting at 120 metres above sea level at Hag's Head in the south and reaching a maximum of 214 metres north at O'Brien's Tower. From the cliffs, it's even possible to see the Aran Islands in Galway Bay and the Twelve Pins mountain ranges. Thanks to their outstanding beauty alone, and magnificent coastal walks, the cliffs pull in 1.5 million visitors per year.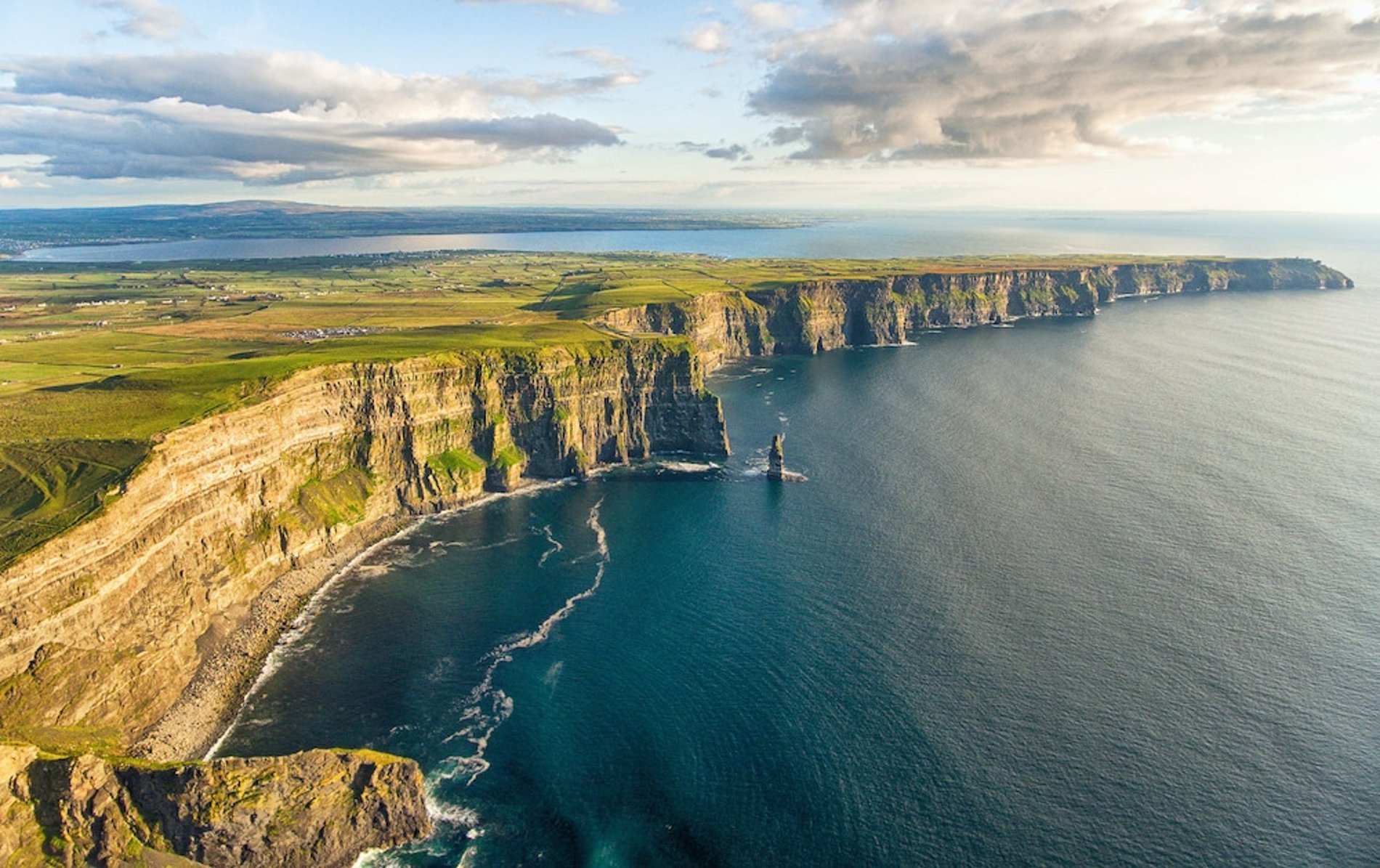 Galway
Located on the western coast of Ireland in Country Galway, Galway is perhaps the most artsy city in the whole of Ireland. A joint 2020 European Capital of Culture, this walkable city is packed with live music venues, centuries-old pubs and incredible local eateries. Start your day on Quay Street, a jumble of colourful shop fronts loved by local buskers playing jolly Celtic music before heading to the banks of the River Corrib for the Tudor Spanish Arch. Galway is a city rich in history and remnants of the city's medieval town walls can still be seen amongst the shops selling local crafts and second-hand books. Make sure to stop by the seaside suburb of Salthill, to breathe the fresh sea air and sample its famous oysters.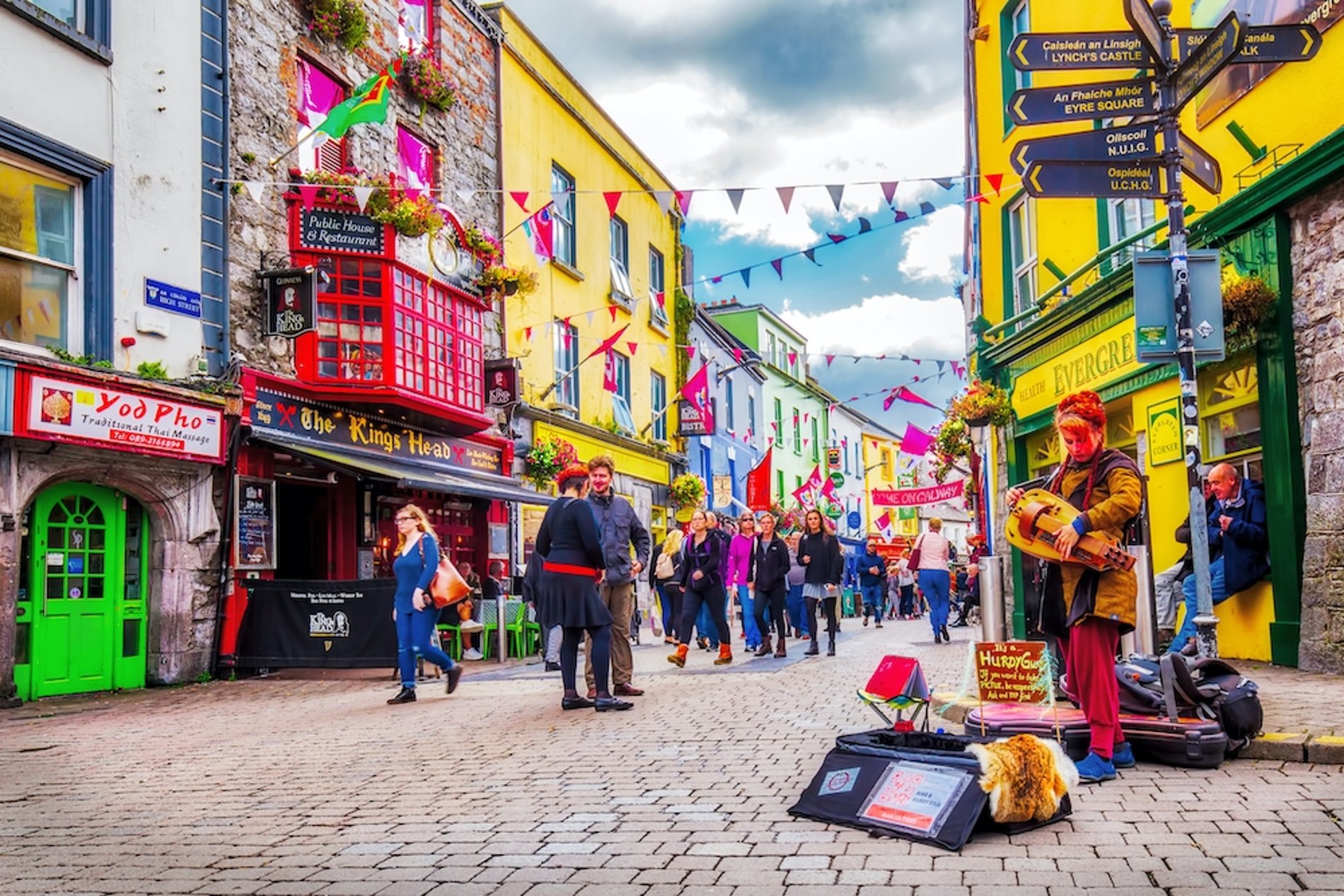 Dingle
Dingle it the only town on the Dingle Peninsula, surrounded by miles of craggy coastline, remote rolling hills and coves lashed by the icy Atlantic. This sleepy fishing town only has 2,000 residents, one of them being a famous bottle-nosed dolphin named Fungie who lives in the bay and loves contact with humans. Dingle is known for its pubs, beaches and famous distillery, and the town has over 30 unique pubs – one (Foxy John's Pub) being half hardware store half bar. During the day locals and visitors visit the nearby sandy beaches, while evenings are for cosy pubs packed with locals playing folk music. Make sure to book a tour of the Dingle Distillery, creating gin, vodka and whiskey sold all around the world.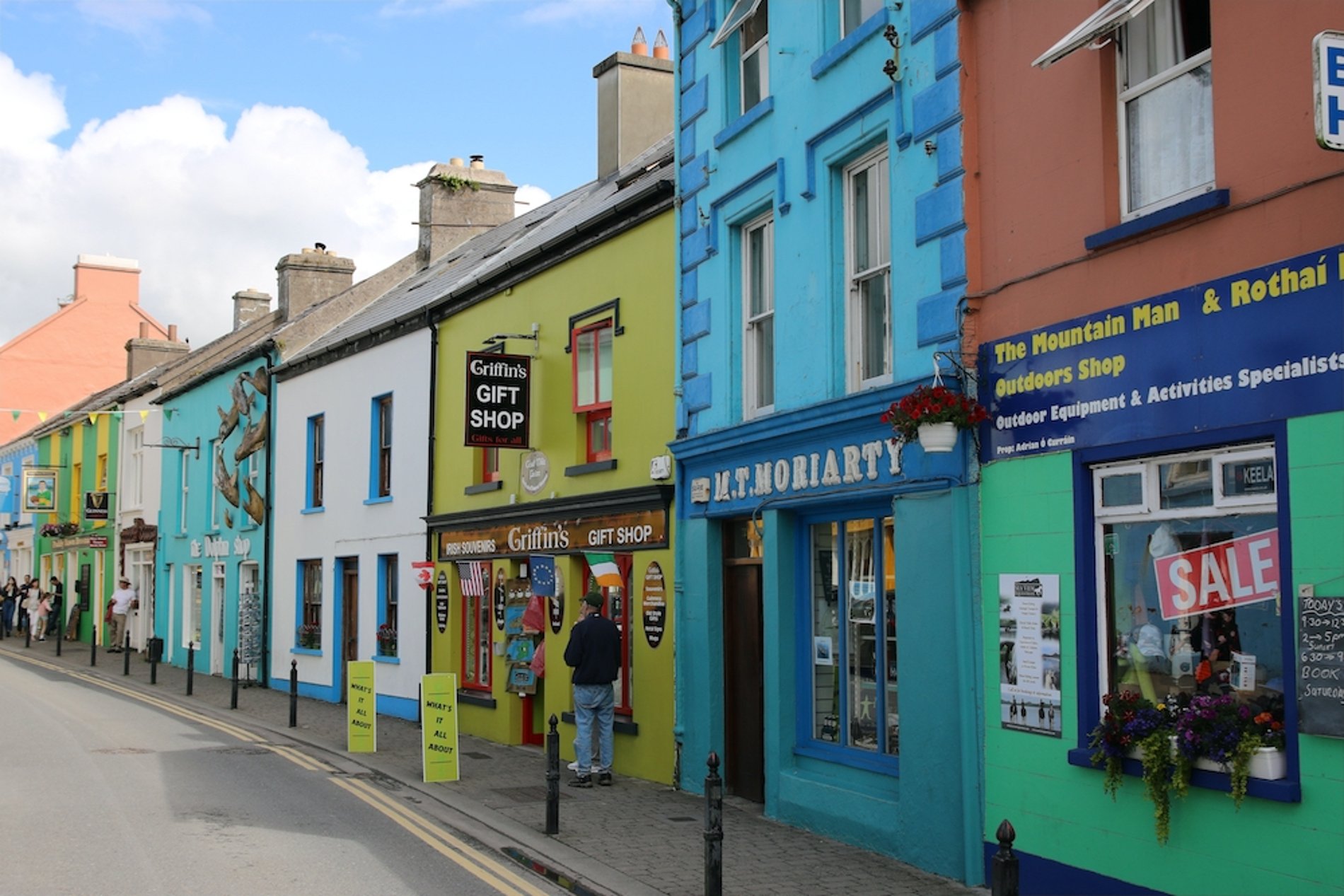 Ring of Kerry
Rent a car and embark on the famous Ring of Kerry, a 179km-long, circular drive of County Kerry's spectacular coastline. The route takes you to grassy peninsulas, along rugged coastal drives and dips in and out of quaint seaside villages. The drive is a photographer's dream, being able to snap diverse wildlife, ricers, forests and the windswept Atlantic shores. One of the drive's top stops is the Skellig Michael, a twin-pinnacle crag home to an abandoned seventh-century monastery. It's mostly inaccessible, apart from a handful of boars from Portmagee that make the 12km crossing in calm weather.
Killarney National Park and Muckross House & Gardens
Those visiting County Kerry should make a point of stopping at the 19th-century Muckross House and Gardens, set in the heart of the Killarney National Park. In the park itself, you'll find the gin-clear lakes and beautiful scenery, a highlight being the Gap of Dunloe, a narrow mountain pass that was carved by Ice Age glaciers. The 19th-century manor house itself was once visited by Queen Victoria and it oozes gentile grandeur, there's even a car service to take you around the manicured grounds in style. Said grounds house a sunken, rock and stream gardens – all created for the monarch's visit. The best way to see this spectacular park is by bicycle, with there being plenty of dedicated cycle paths.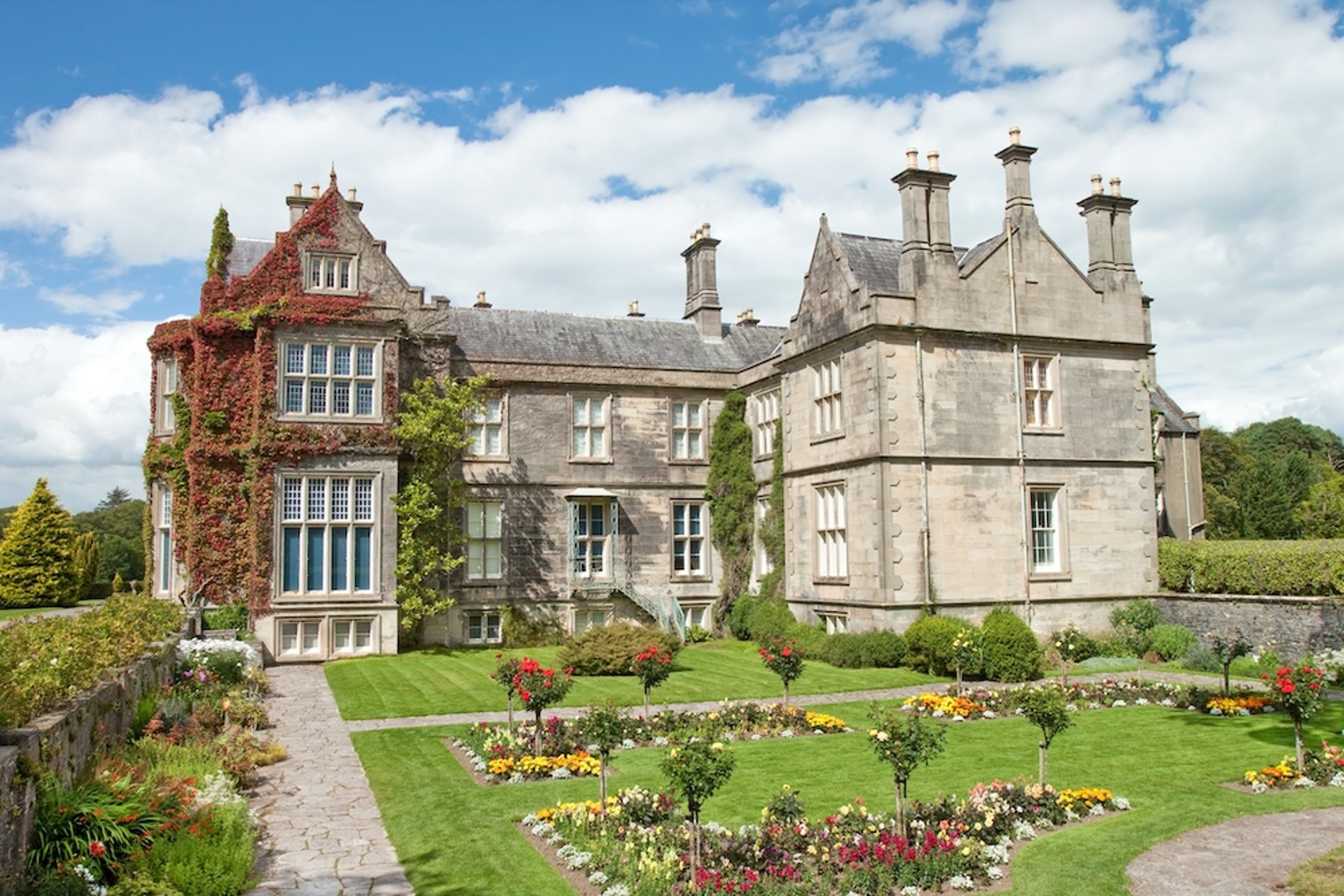 Glendalough, County Wicklow
The Glendalough Valley is an area of outstanding natural beauty located in County Wicklow (south of Dublin). Known as the 'valley of the two lakes', this glacial valley is famous for being the site of an early Medieval monastic city, and ruined cathedrals and monasteries still litter the land today. While hiking or driving through the valley, travellers are greeted with The Round Tower – an imposing narrow 30-metre tower – the ruined Priests' House and the remains of many cathedrals and churches. The diverse flora in the valley is so impressive there's even a Glendalough gin, made using local botanicals.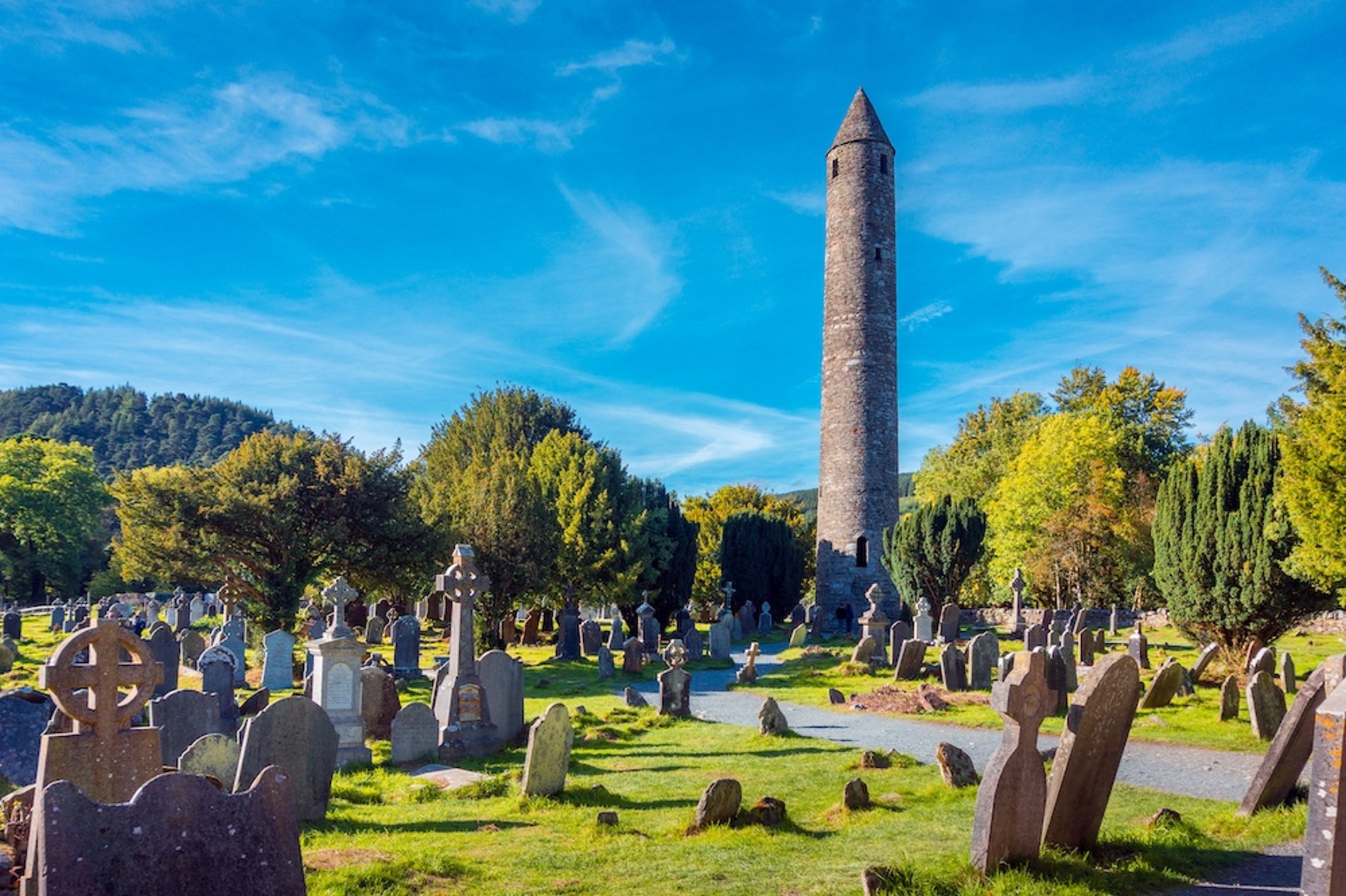 Best things to do in Ireland
Go hiking
Ireland isn't called the Emerald Isle for nothing, boasting landscapes that are brilliantly green and verdant. That combined with jagged coastline, mountain ranges and national parks make it perfect for exploring on foot. Top hiking trails include the Dingle Peninsula, Kerry's MacGillycuddy's Reeks, and the Diamond Hill Loop offering incredible summit views.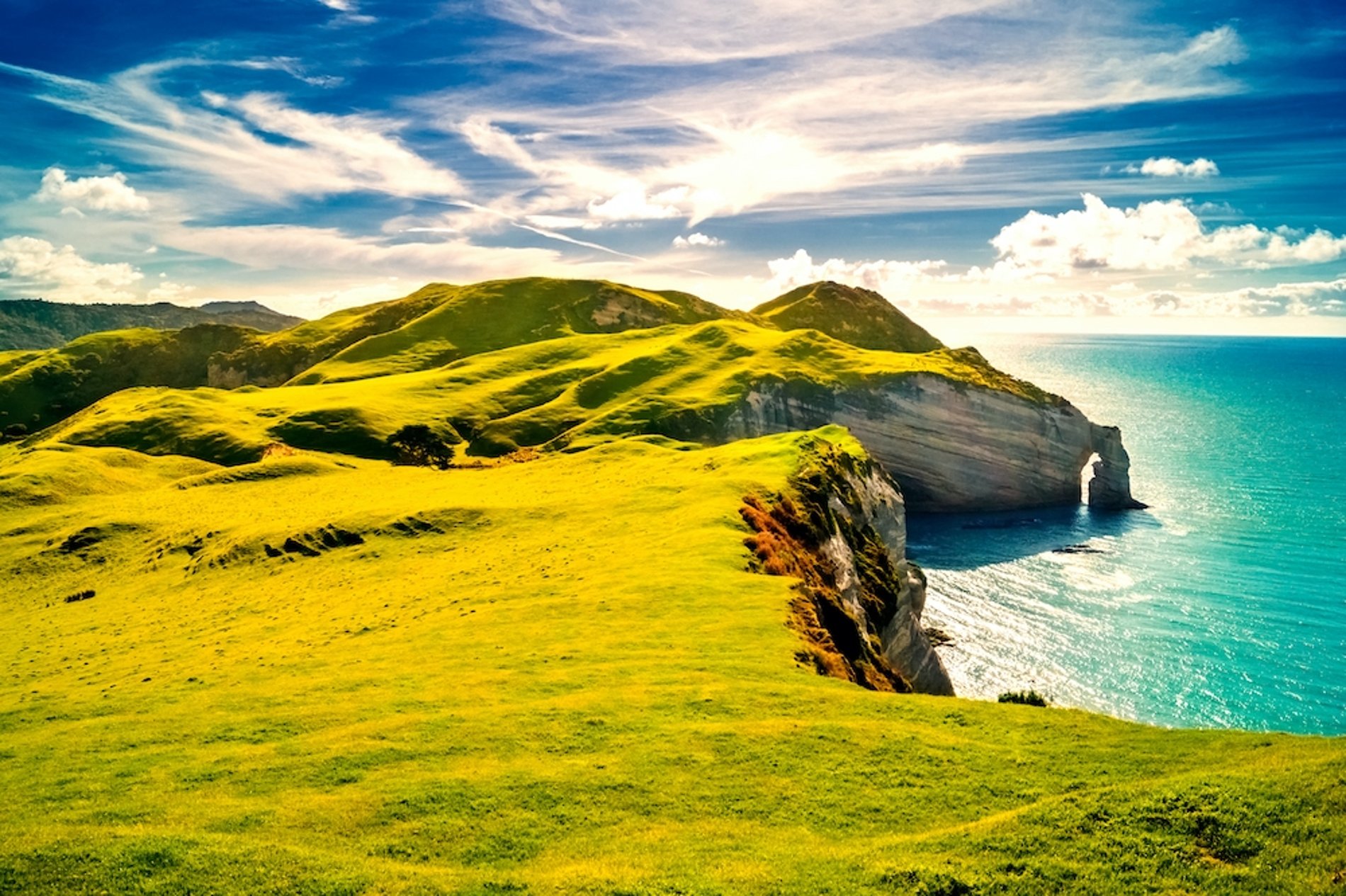 Drink whiskey
Irish whiskey is having a renaissance, and new distilleries and are popping up all over the country. Once more popular than Scotch (before a demise due to the Irish Civil War) Irish whiskey has a smooth, vanilla-like flavour and is made from unmalted barley (unlike malted from Scotch). The most famous of these is Jamesons which has various locations in Dublin and Cork.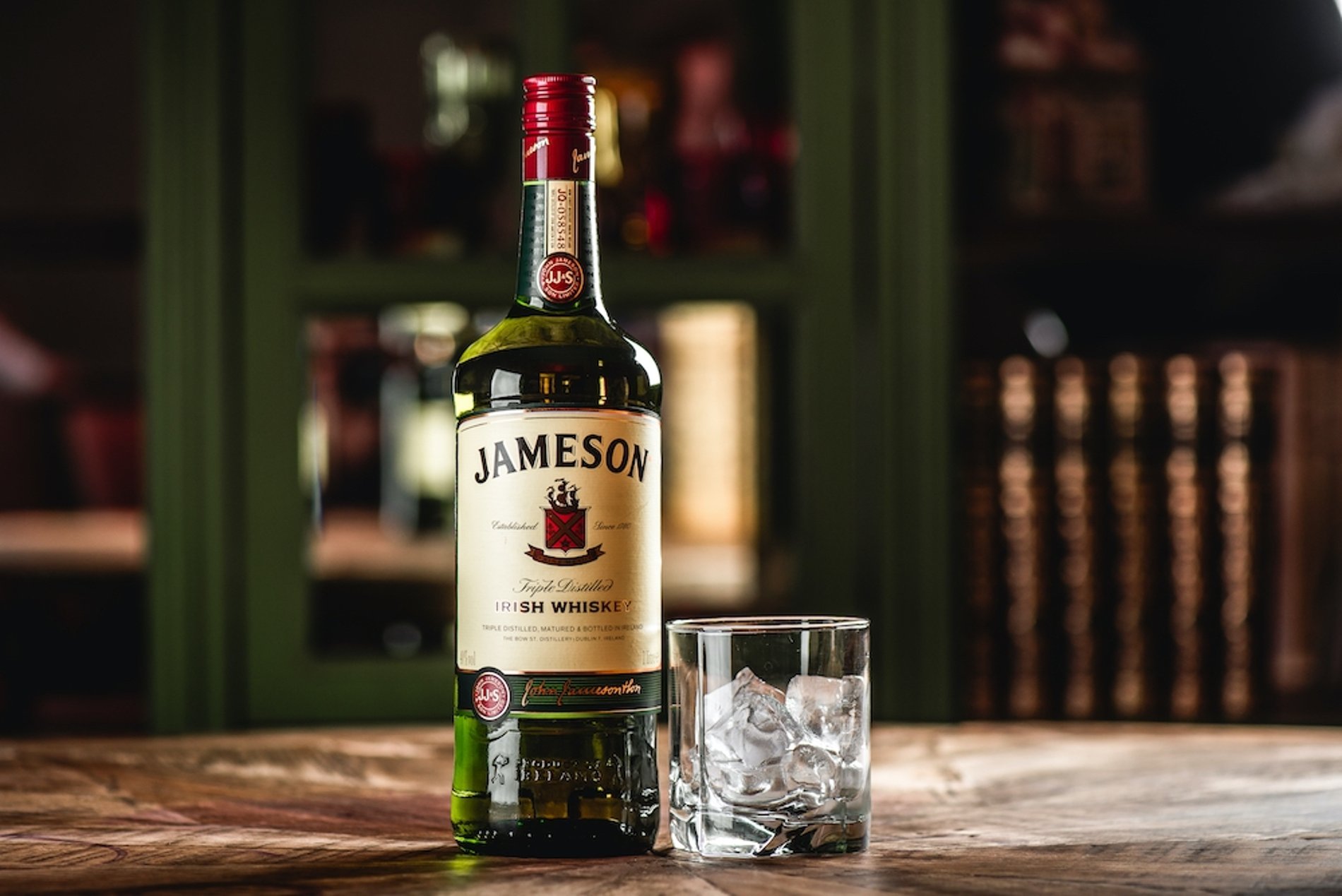 Visit a live music venue
Don't pretend you don't tap your foot when a jolly Irish jig comes on, and you can't come to Ireland without enjoying a good folk session. Luckily the country is littered with cosy venues hosting local musicians, simply drop in for an evening of lively tunes and great craic. Top venues include the Dublin's Temple Bar and The Gables in Cork.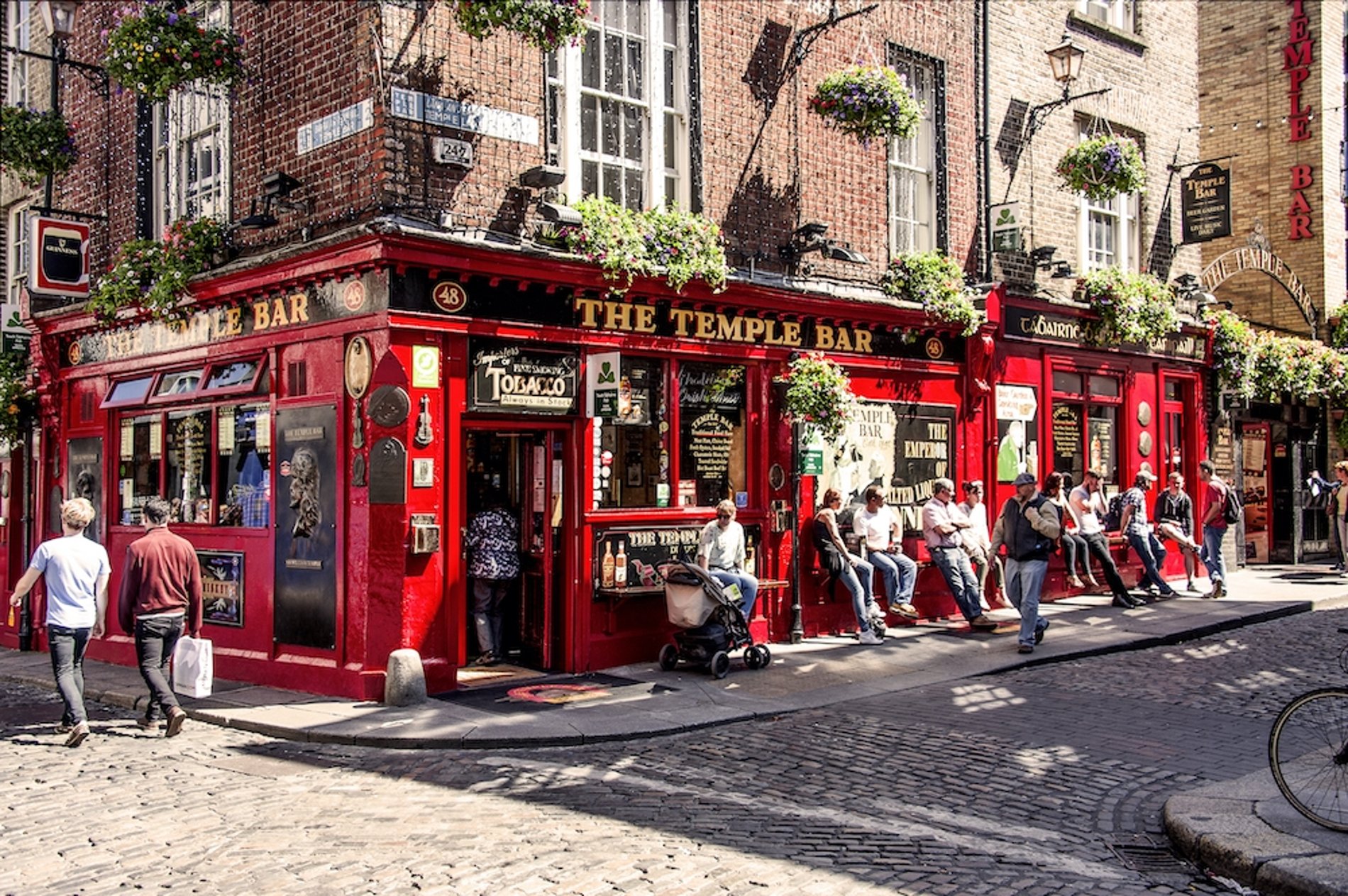 Experience the GAA
Sure, you've seen Ireland play rugby, but want to know what Irish sport is really about? If yes, then head to the Croke Park in Dublin, home of the GAA (the Gaelic Athletic Association). Check the schedule and book tickets for the likes of hurling, Gaelic football, handball, rounders and camogie.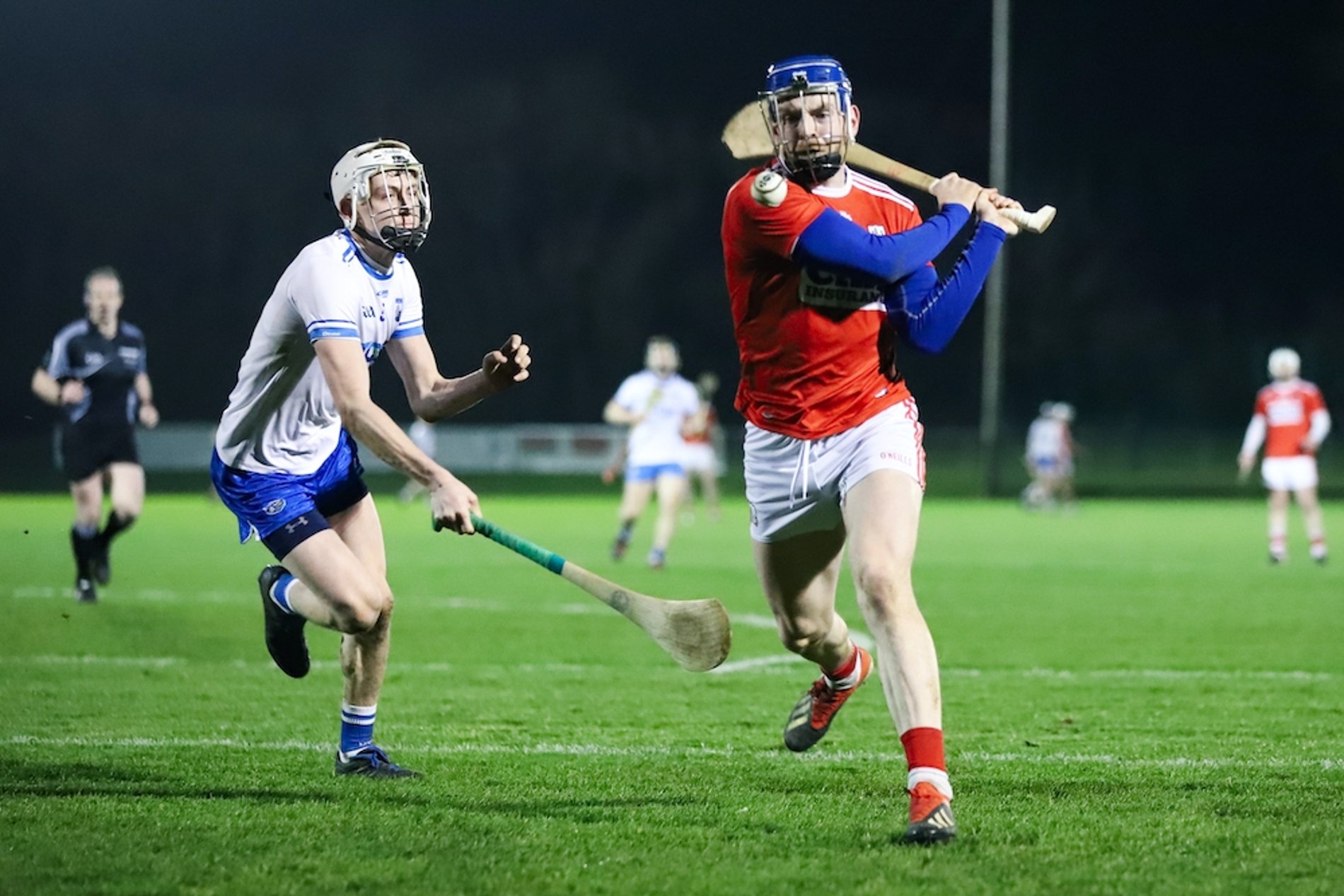 Explore castles
Ireland is home to a staggering 30,000 castles and castle ruins, and you'll never be too far away from a crumbling fortress of former royal abode. Must-visits include Leap Castle in Country Offaly, the world's most haunted castle, and Dunluce Castle in County Atrim, an abandoned medieval cliff-top fortress overlooking the sea.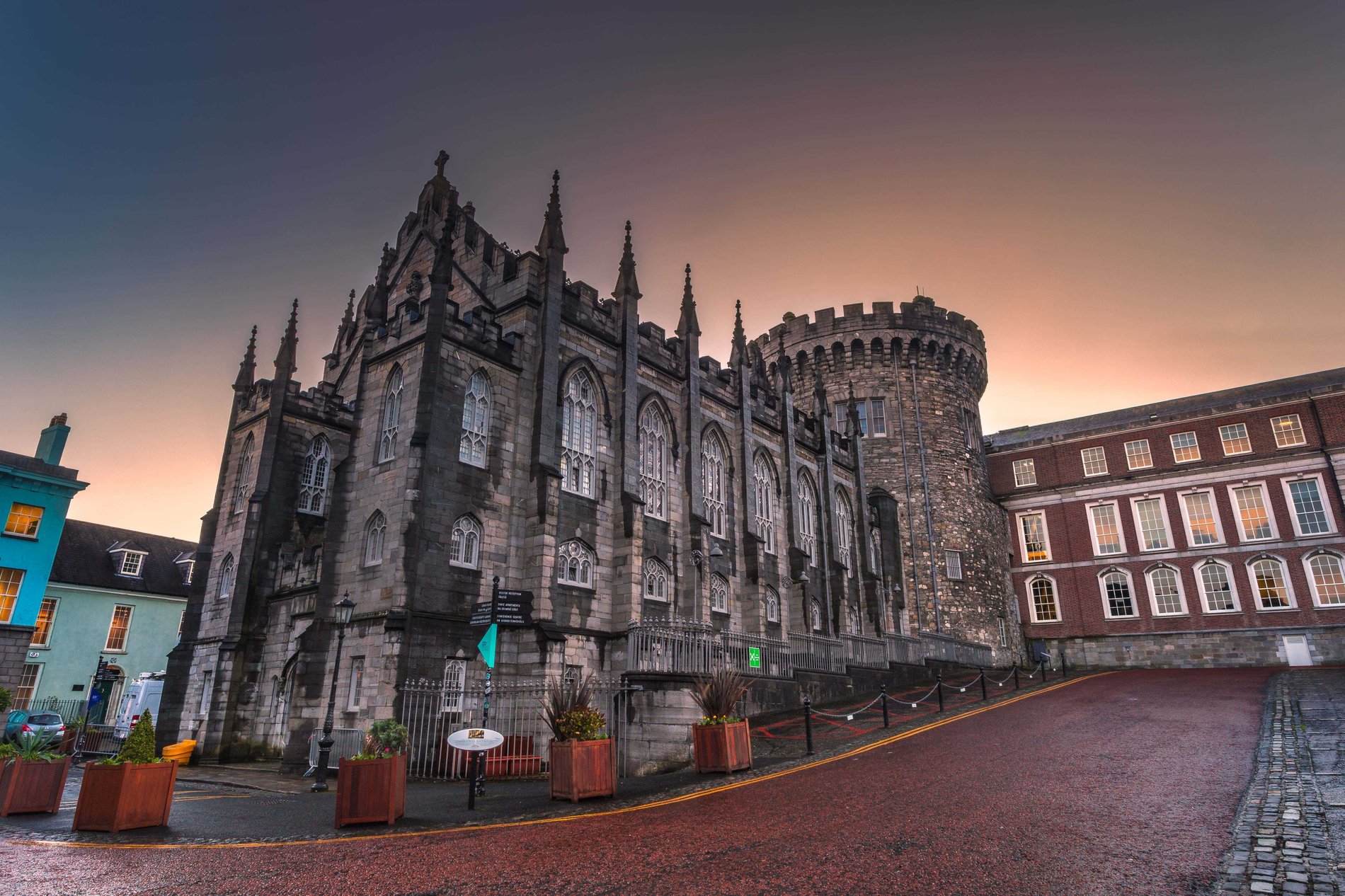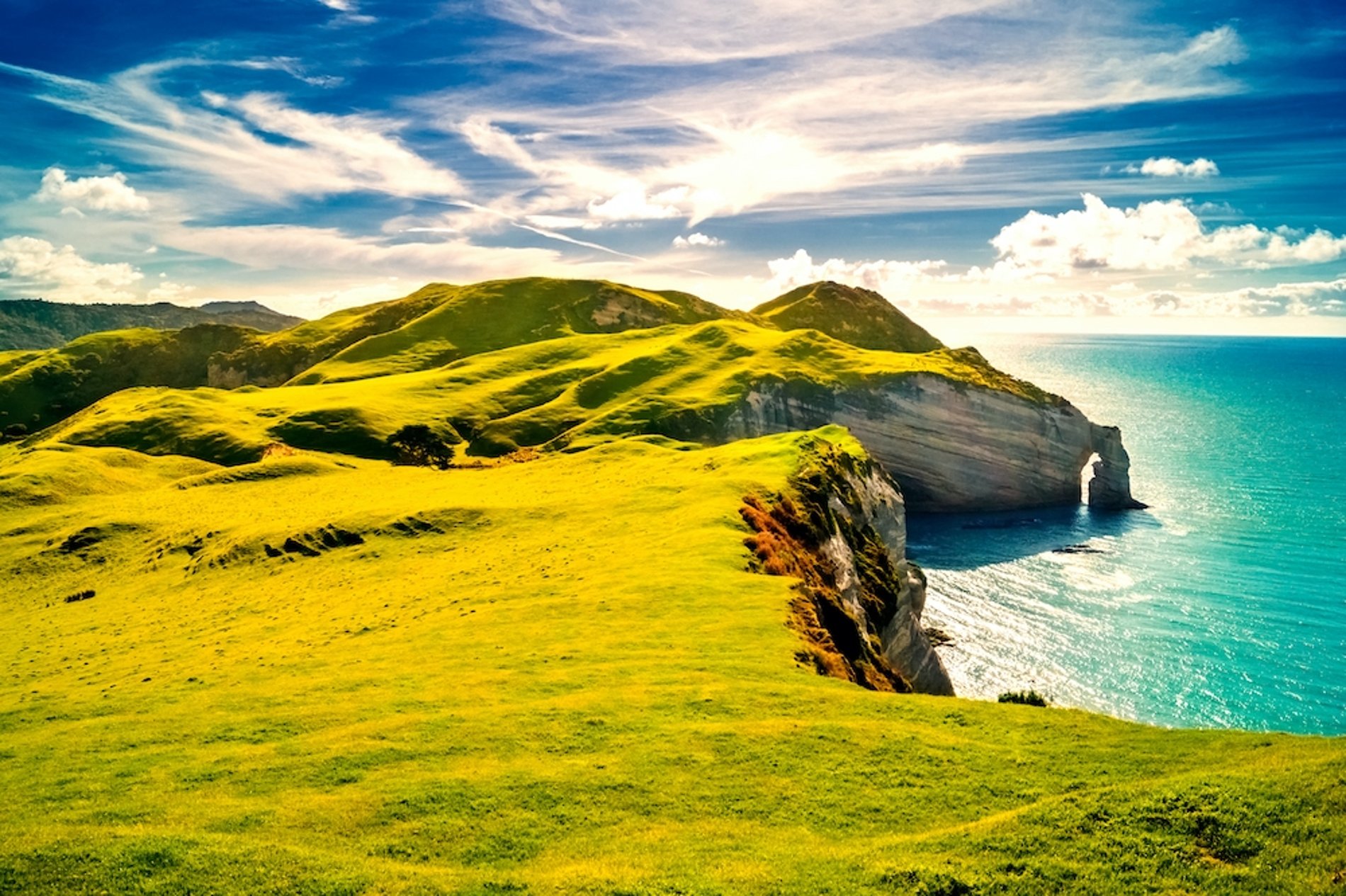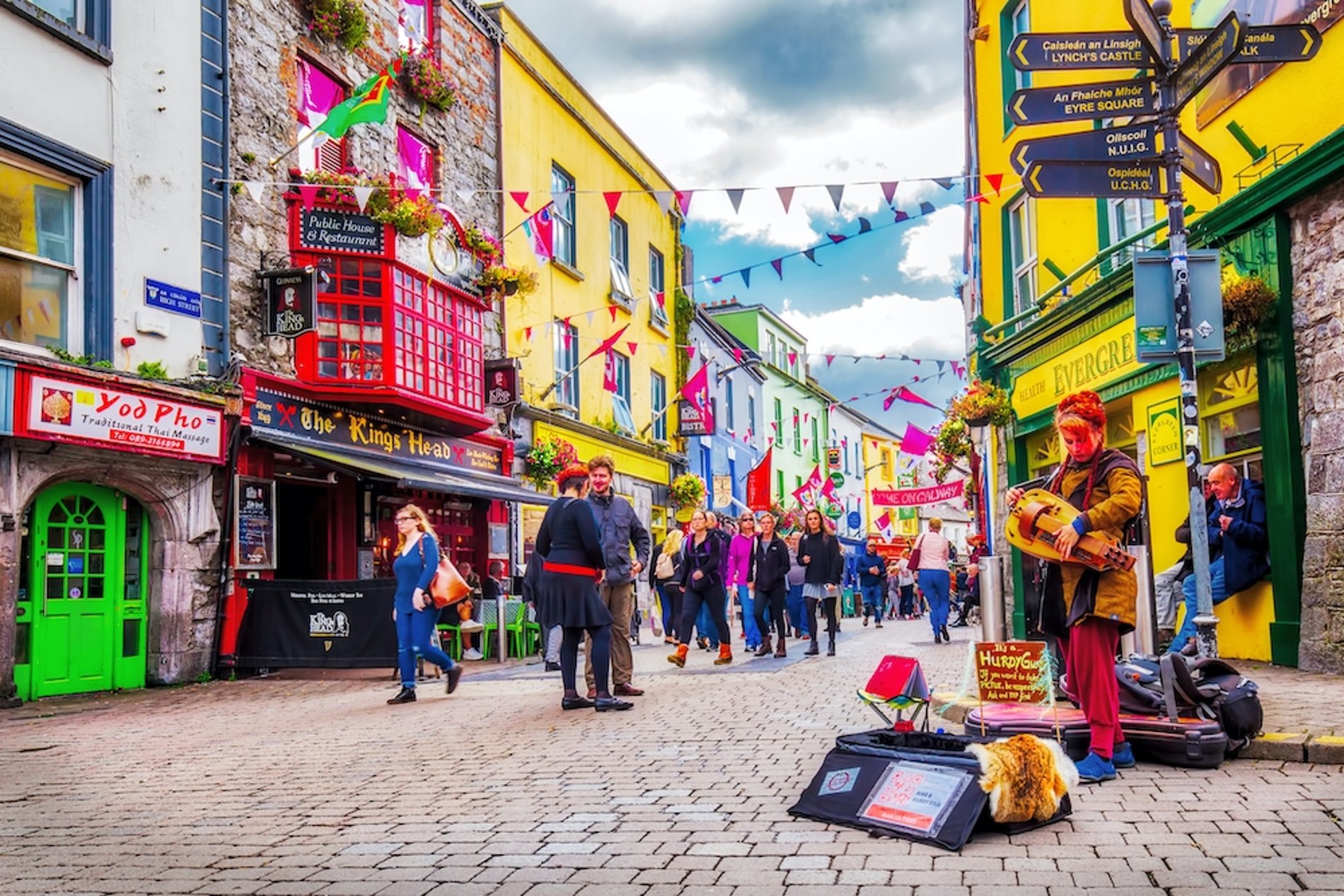 Explore eclectic Galway on your cruise and fall in love with the atmosphere. Credit: Shutterstock