Search for your ideal Cruise
Ocean Cruising in Cobh, Ireland
The last port of call on the Titanic's ill-fated voyage, the seaside town on Ireland's south coast has a historic maritime legacy. One of the major transatlantic Irish ports, Cobh (pronounced 'Cove' and formerly known as Queenstown) was also the departure point for 2.5 million of the six million Irish people who emigrated to North America between 1848 and 1950. While visitors flock to Cobh to learn about its fascinating maritime and emigration history, they will also find the picturesque town blessed with a beautiful cathedral and a burgeoning bar and restaurant scene.
Why cruise Cobh
Situated on is on the south side of Great Island in Cork Harbour, Cobh is home to Ireland's only dedicated cruise terminals and is a popular port of call for leading cruise lines including Azamara, Princess Cruises, Fred Olsen, Royal Caribbean and Cunard. The historic seaside town has served as a seafaring route in and out of Ireland for centuries and makes for a fascinating stopover for cruise passengers as they sail on a British Isles, UK or Ireland cruise.
find your perfect cruise
What to see and do in Cobh
Titanic Trail
Follow in the footsteps of the 123 passengers who boarded the RMS Titanic at Cobh on this one hour, guided walking tour. Visitors will stroll through the historic town and see the original buildings, streets and piers associated with the ship, which remain largely unchanged since when she famously set sail from here on her way to America across the Atlantic in 1912. Those on the tour will also learn about Cobh's connections with the Lusitania, a British ocean liner that was sunk in 1915 by a German U-boat 11 miles off the southern coast of Ireland, and about the many millions of Irish emigrants who departed on ships from its port.
St Colman's Cathedral
Overlooking the town on a dramatically steep hill, this splendid Gothic revival-style cathedral is well-worth a visit during your time in Cobh. Along with unbeatable views of the harbour, it also boats a 42-bell carillon, Ireland's largest. Close by to the cathedral is the Lusitania Memorial, which sank off the Cork coast in 1915 after being torpedoed by a German submarine, with the loss of 1,198 lives (Cobh was at the centre of the rescue efforts and saved 761 people).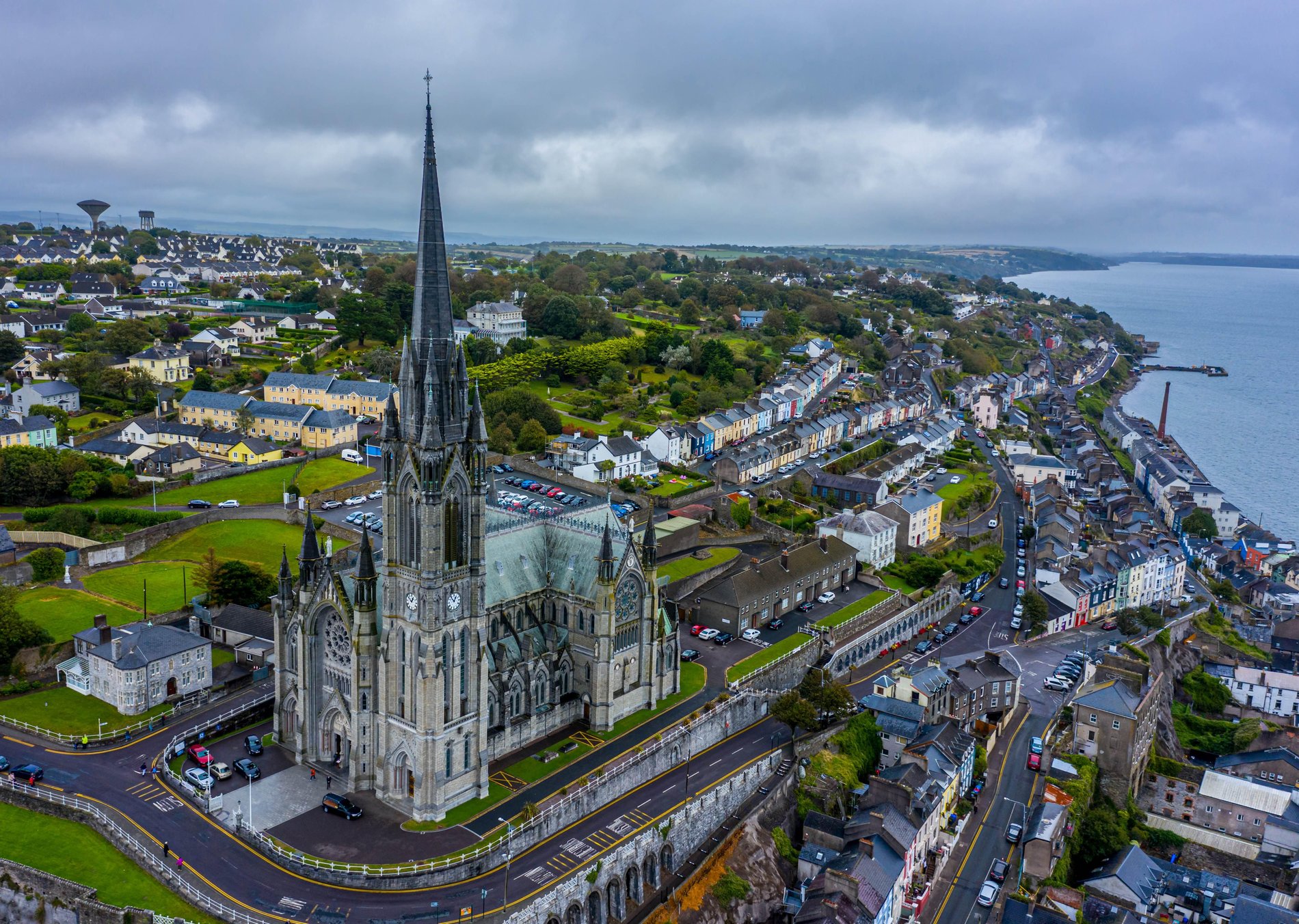 Cobh Heritage Centre
Cobh's history is recounted in a dramatic multimedia exhibition, 'Queenstown Story', at the Heritage Centre, which is set inside the town's restored Victorian railway station. If you have time, you can also pay a visit to the Cobh Museum, housed in a Presbyterian church, which has on display old photographs, Queen Victoria's sketches of the harbour and the last written record for the Titanic in the pilot's log book.
Visit Cork
If you have time to venture further afield, then a trip to Cork, situated 12 miles from Cobh, is a must. Top attractions in Ireland's second largest city include the Opera House, Crawford Art Gallery, The Everyman Theatre and (it goes without saying) Blarney Castle, where sadly you can no longer kiss its famous Blarney stone to be granted the gift of the gab for hygiene reasons, but can still enjoy its beautiful grounds and medieval battlements.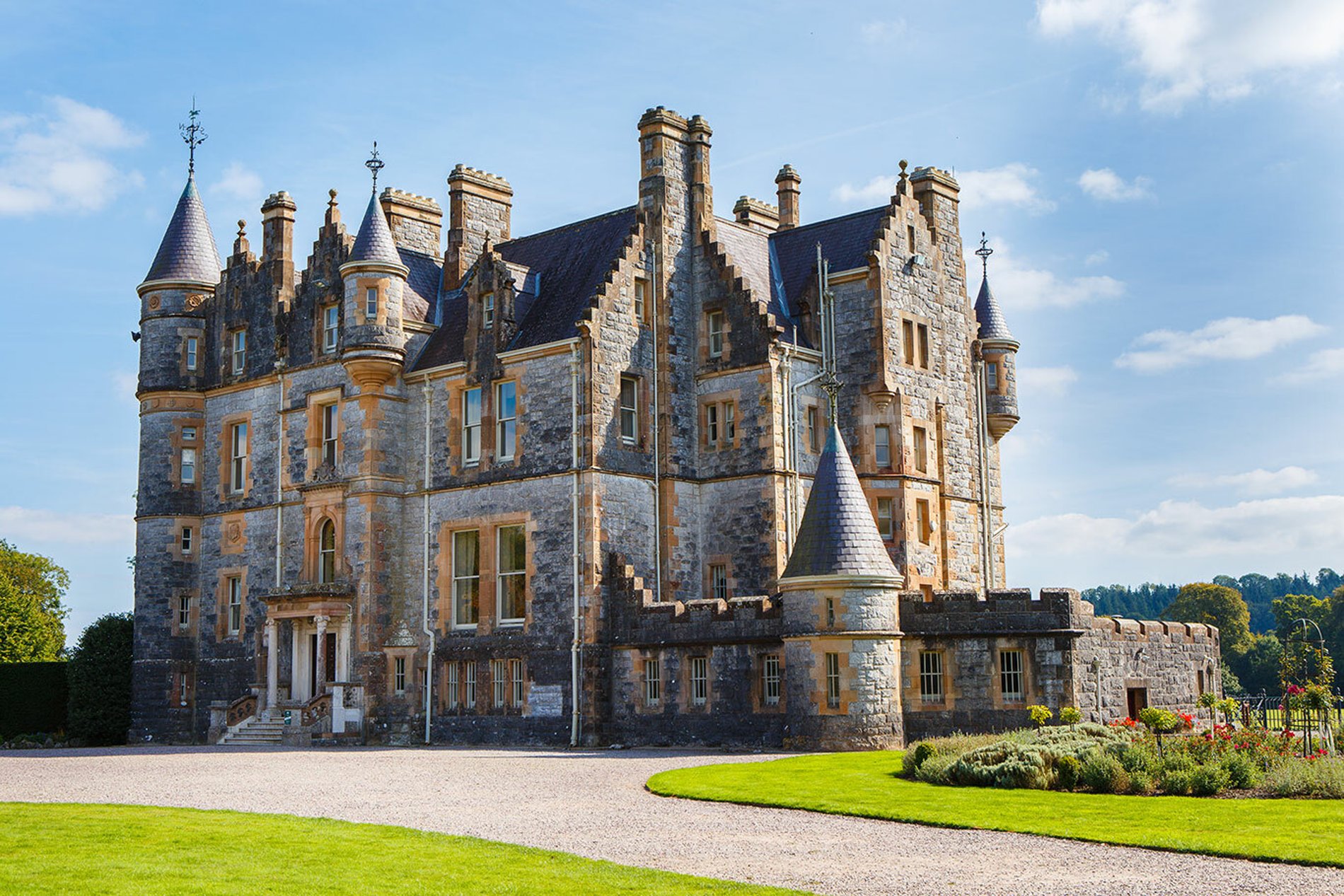 Need to know when travelling to Cobh
Getting around in Cobh
The majority of cruise liners berth in Cobh itself, which is only 100m away from the town centre, where the Cobh Heritage Centre and museum can be found. Cobh is very walkable although there are taxis available, as well as the Thomas the Tank Engine style Cobh Road Train, which children will no doubt love. The railway station will take you further afield to the likes of Cork city.
When to go to Cobh
The best time to visit Cobh is between May and September when the climate is warm. The British Isles cruise season runs between spring and early autumn, with the peak season being the summer months of June, July and August.
Currency
Ireland uses the euro.
Visas
UK citizens do not require a visa to travel to Ireland.