Search for your ideal Cruise
Scotland
The home of Mary, Queen of Scots, the Loch Ness monster, J.K. Rowling and whisky, Scotland has so many claims to fame. As a country, Scotland truly has it all, from spectacular scenery and incredible wildlife to thriving cities and historic attractions. Of course, this is not the holiday for those seeking to soak up some sun. However, it offers rather an abundance of history and rich culture – and some great food and drink thrown into the mix. It's diversity as a country coupled with its proximity for UK cruise travellers make Scotland an ideal vacation spot.
Why cruise Scotland
Scotland and its islands are arguably best explored by cruise ship. Many leading cruise lines including Princess Cruises, Viking, Cunard and Norwegian offer sailings around the British Isles that include stops at Scotland's popular cities including Edinburgh and Glasgow, while small cruise ship operators such as Majestic Line offer more off-the-beaten tours to remote anchorages in Scotland.
find your perfect cruise
Iconic ports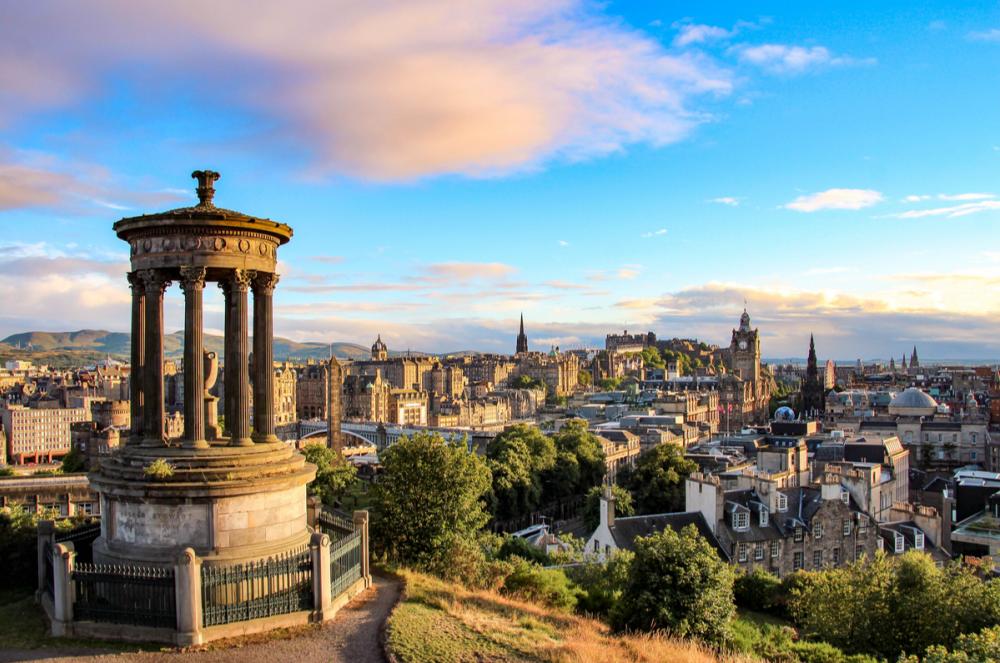 Edinburgh
The magical city of Edinburgh has been captivating visitors for centuries and for good reason.…
Read more
Best Places to visit in Scotland
Edinburgh
Scotland's capital has been captivating visitors for centuries. The great thing about Edinburgh is that everything is walkable, so you can spend the whole day exploring the city's many hidden labyrinth lanes, secret passageways and underground streets. Visit in the summer for the Edinburgh Festival, when the city comes alive with world-class entertainment and comedy acts that draw crowds from across the world, or in the winter, when the buzz and excitement for Christmas and Hogmanay make up for the fact that it's a 'wee' bit on the nippy side.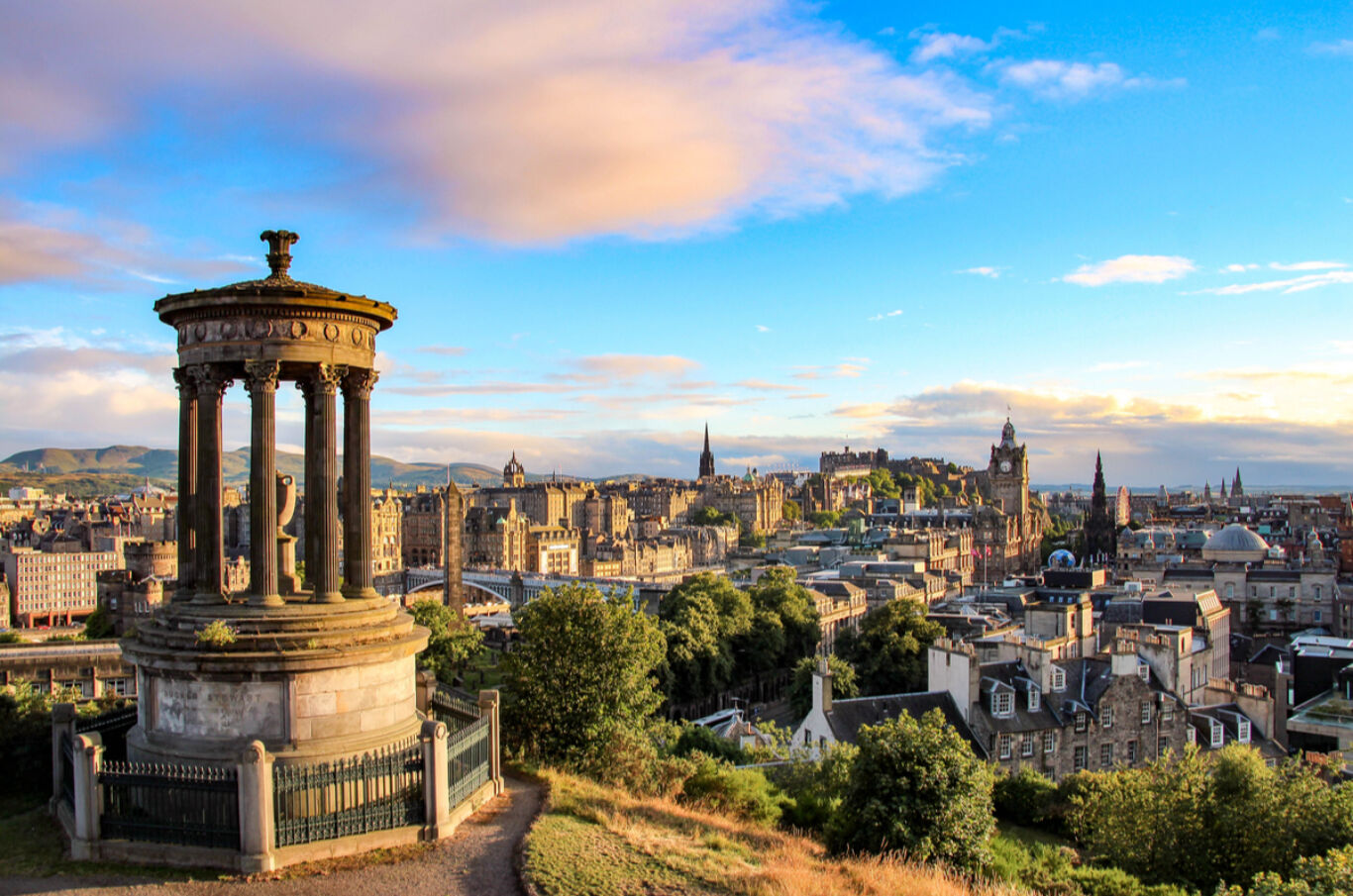 Glasgow
Scotland's largest and most sociable city combines gastronomy, art and culture with an idiosyncratic Glaswegian charm. Charles Rennie Mackintosh's Art Nouveau architecture can be recognised across the city, alongside works by Alexander "Greek" Thomson. This urban landscape is tempered by beautiful green spaces, as well as modern edifices by Zaha Hadid and Norman Foster. An eclectic dining scene mixes homegrown, local produce with cutting-edge, contemporary cuisine. You're never too far from a cosy 'wee' pub and the famous nightlife ensures there is plenty to do after-dark.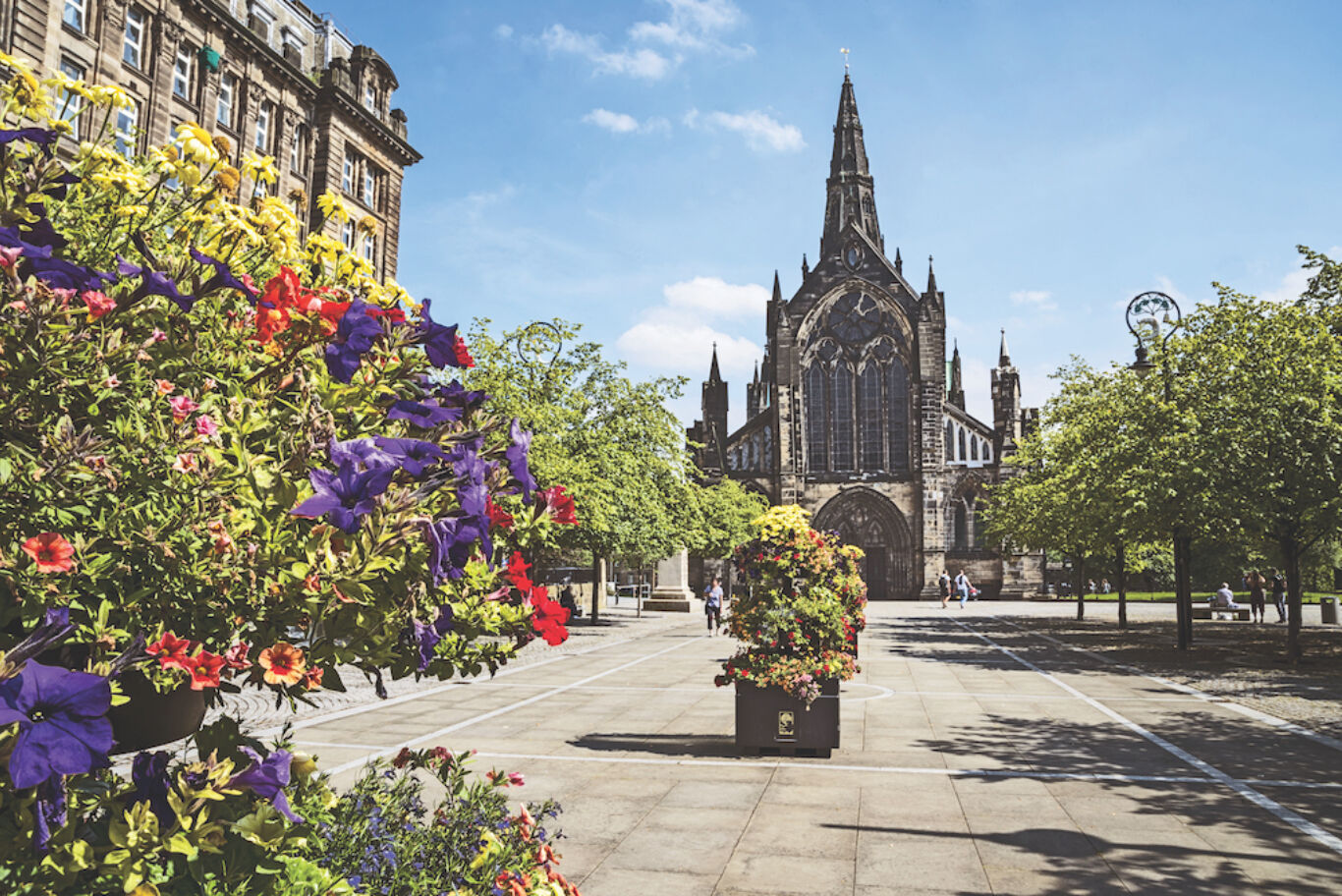 Scottish Highlands
"My heart's in the Highlands, my heart is not here; My heart's in the Highlands a-chasing the deer; A-chasing the wild-deer, and following the roe, My heart's in the Highlands wherever I go." The Scottish Highlands has captured the hearts and imaginations of all who've visited, with its unrivalled and unspoilt natural beauty. Climb the UK's tallest peak, Ben Nevis, spend a day at one of the region's beautiful beaches or seek out the fabled monster in Loch Ness. There are also plenty of outdoor activities, including fishing, sea kayaking, bird-watching and white water rafting.
St Andrews
Golf is a firm fixture in St Andrews. Keen golfers from around the world descend upon the small seaside town every year to tee off on the world's oldest golf course – the par-72 Old Golf Course – famed for its spectacular scenery. There is even a British Golf Museum, which pays tribute to some of the greats who have played here. Of course, you don't have to be a golf fanatic to enjoy the charms of St Andrews, which is also well-known for its university (attended by members of royalty including the Duke of Cambridge) and cathedral.
Loch Ness
No visit to Scotland is complete without a trip to see Loch Ness and its fabled monster, Nessie. While there is a lot of evidence to suggest that the legendary creature is, in fact, just a giant eel, this doesn't stop visitors from around the world descending upon the loch to see if they can prove the myth to be real. Even without a sighting, there are still plenty of interesting things to see in Loch Ness, including Urquhart Castle, which Outlander fans will no doubt recognise, having been featured in the popular TV drama. After you've explored the castle, take a boat cruise along the loch and pay a visit to the Loch Ness Centre and Exhibition, where the history of the loch and its monster are revealed.
Isle of Skye
You don't need to travel nearly as far as New Zealand to discover incredible landscapes. The Isle of Skye on the West Coast of Scotland boasts some of the best scenery in the UK, with dramatic waterfalls, majestic cliffs and isolated lighthouses. Harry Potter fans will no doubt recognise the Glenfinnan Viaduct Bridge as being the one used in the film for when they travel to Hogwarts. The impressive viaduct can be viewed from the lookout point in Glenfinnan. Movie buffs should also pay a visit to Glencoe, where Ian Fleming's James Bond was born and where the ending for the film Skyfall was shot.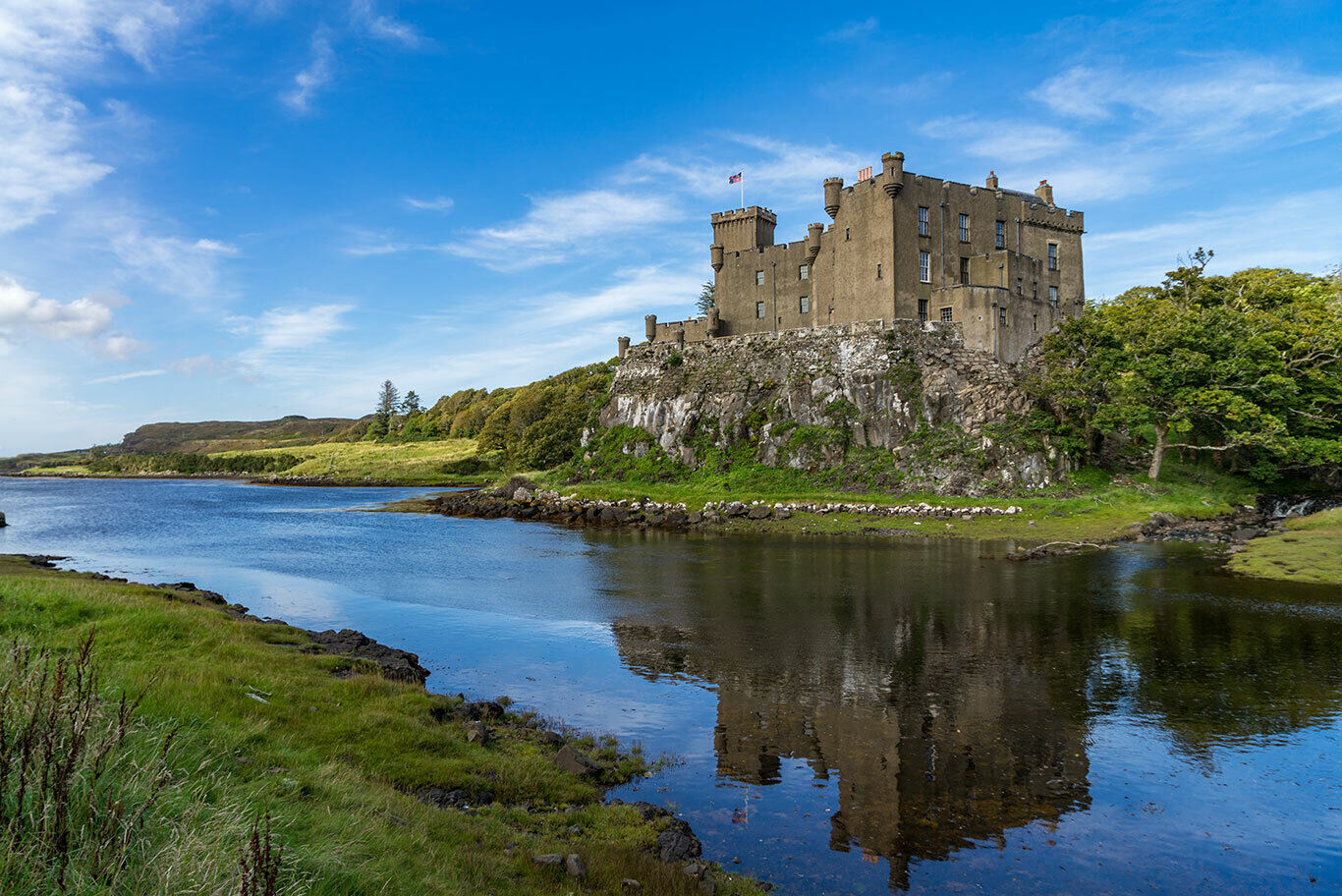 Islay
Islay is an island with whisky coursing through its veins, a land of rugged coastal scenery, turquoise bays, a fascinating bird population and, of course, copious quantities of peaty Scotch. Located in Scotland's Inner Hebrides archipelago, Islay (eye-lah) is known as one of the friendliest and most welcoming islands in the Highlands, and everything about it is geared up to welcome visitors. It has nine working distilleries – the likes of Kilchoman, Bruichladdich, and Ardbeg – and all are eager to invite you in for a dram or two. As you take a coastal stroll among the lighthouses, gaze at wintering geese and golden eagles and dine on fresh seafood at a local village restaurant, you'll agree that Islay is the British Isles at their finest.
Stirling
Stirling is just less than an hour's drive from Glasgow and is steeped in history. Stirling Castle is where Mary Queen of Scots spent her childhood and the medieval structure has been well-preserved for visitors, with its grand halls and rooms still intact. If you have time, pay a visit to the neighbouring village of Bridge of Allan, home to the Wallace Monument, a tribute to the legendary William Wallace.
Best things to do in Scotland
Go fishing
Fishing has been reeling in punters over the years and popularity for the sport has grown dramatically, with it now being the UK's biggest participation sport. Scotland's rivers and coasts are well-stocked and offer a beautiful scenic backdrops for which to enjoy this pastime. Salmon fishing is most common in Spey, Dee, Tay, Tweed and Devon, while wild brown trout can be found in lochs and rivers across the country.
Discover whisky distilleries
Whisky distilleries are smoothly run operations in Scotland, delving into the origins of this bracing spirit and the country's most famous product. The oldest working distillery in the Highlands, Strathisla, is set on the banks of the Isla River in Keith, Banffshire, offering tours and tastings in the reconstructed building, while Glenfiddich is the only distillery where you can see the whole whisky process, from barley to bar.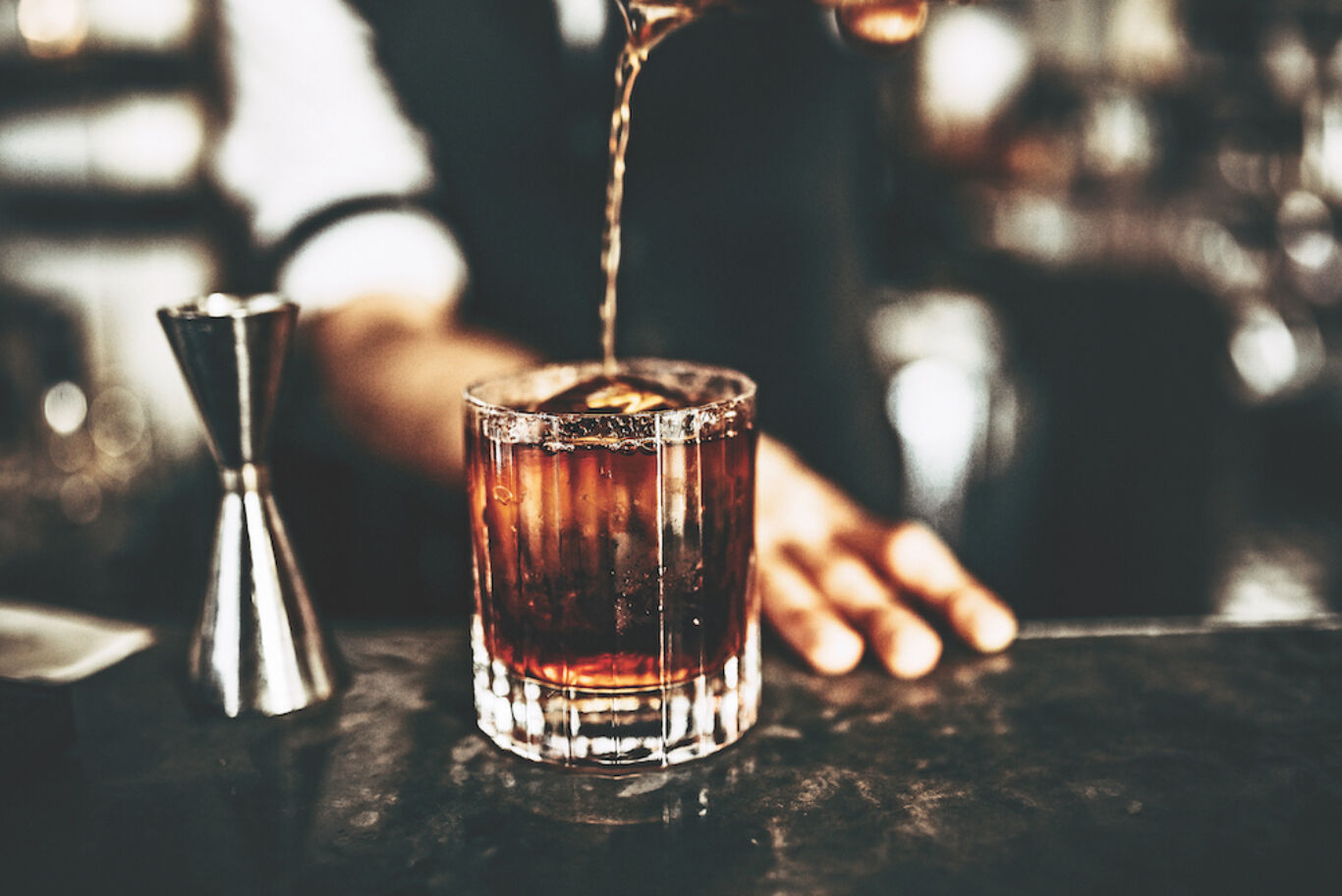 Explore its castles
Steeped in history and intrigue, castles are ubiquitous in Scotland, found in towns, cities and glens across the country. Edinburgh Castle is the most iconic, dominating the Scottish capital's skyline and offering sweeping views of the city. Other fairy-tale castles worth a visit include the 13th century Eilean Donan, situated in the middle of a loch, and the 16th century Ballindalloch Castle, otherwise known as the "Pearl of the North".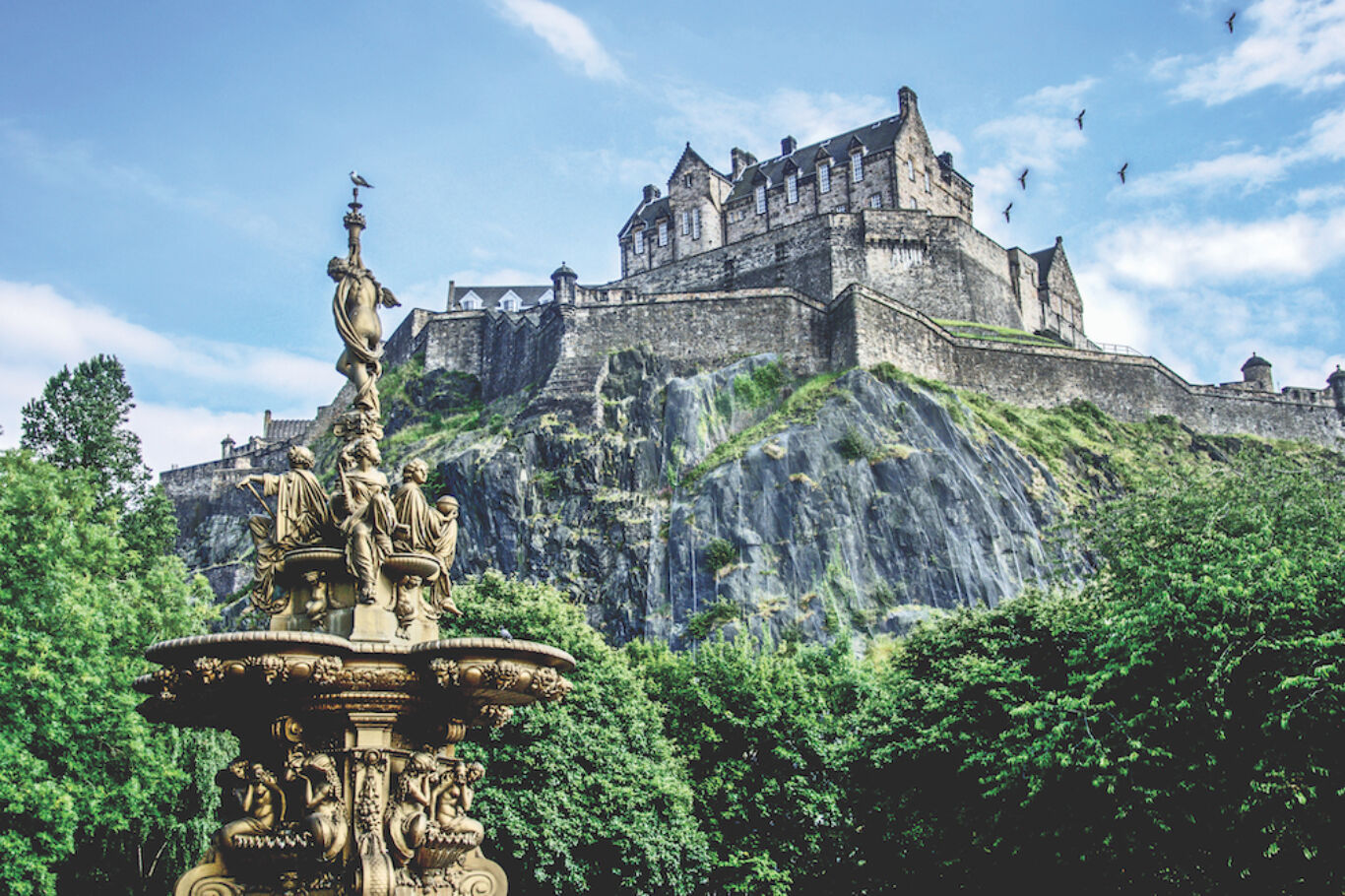 Play golf
Golfers from around the world descend upon St Andrews on a yearly basis to play on the world's oldest golf course – the par-72 Old Golf Course – famed for its spectacular scenery.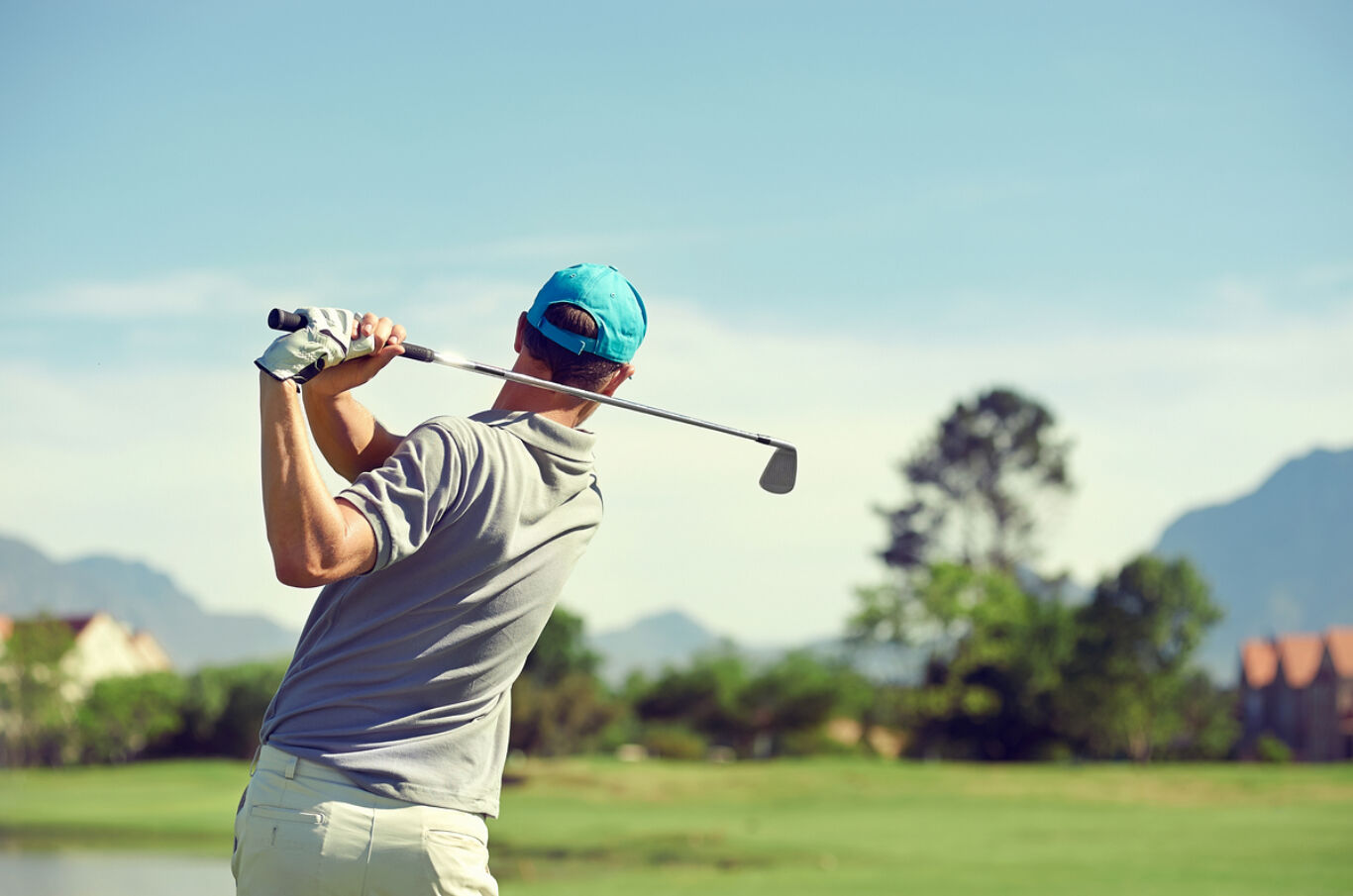 Go hiking
With rugged coastal scenery, dense woodlands and beautiful mountain landscapes, Scotland offers some of the best hiking trails in the UK. The West Highland Way, the Great Glen Way and the Southern Upland Way are among the best walking routes in the world for experienced hikers.
The best time to visit Scotland is during spring (late March to May) and fall (September to November). Temperatures are warmer by spring, with averages of 43°F-59°F, although there will still be snow in the mountains of the Highlands and the Cairngorms.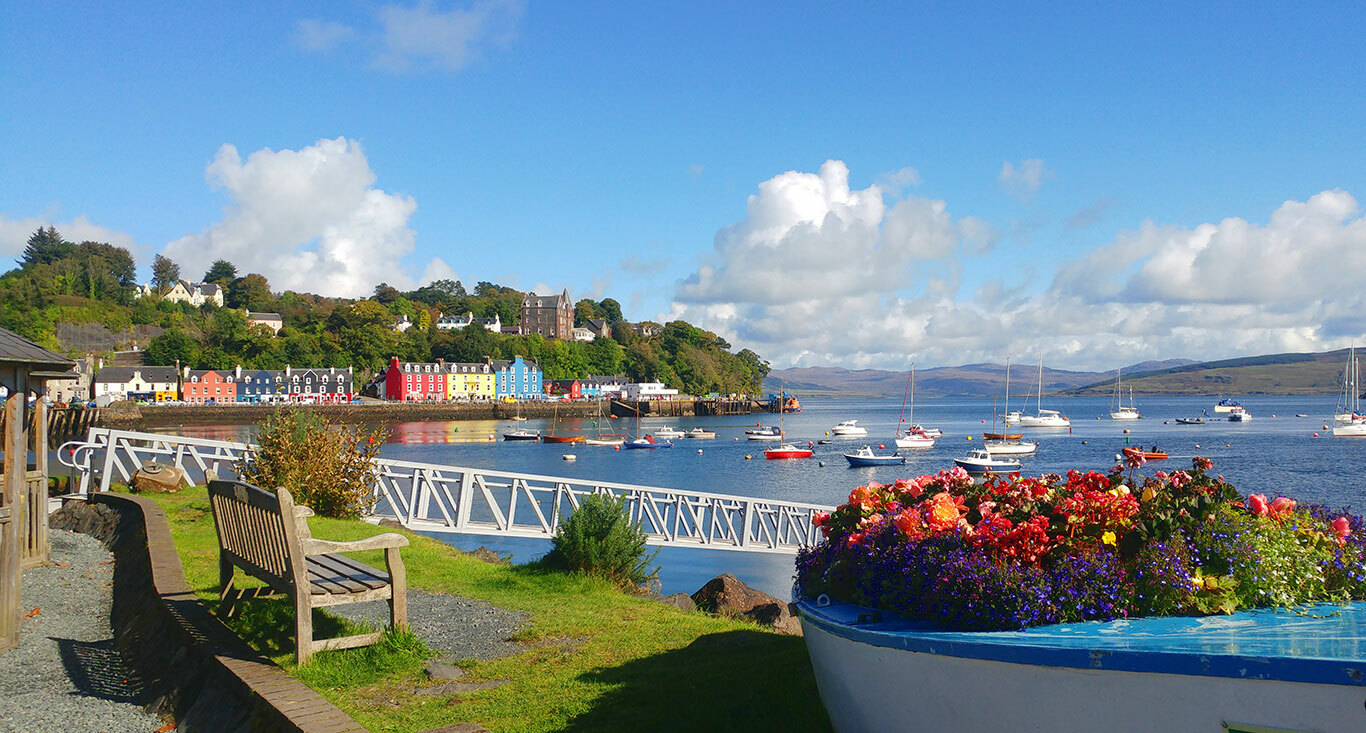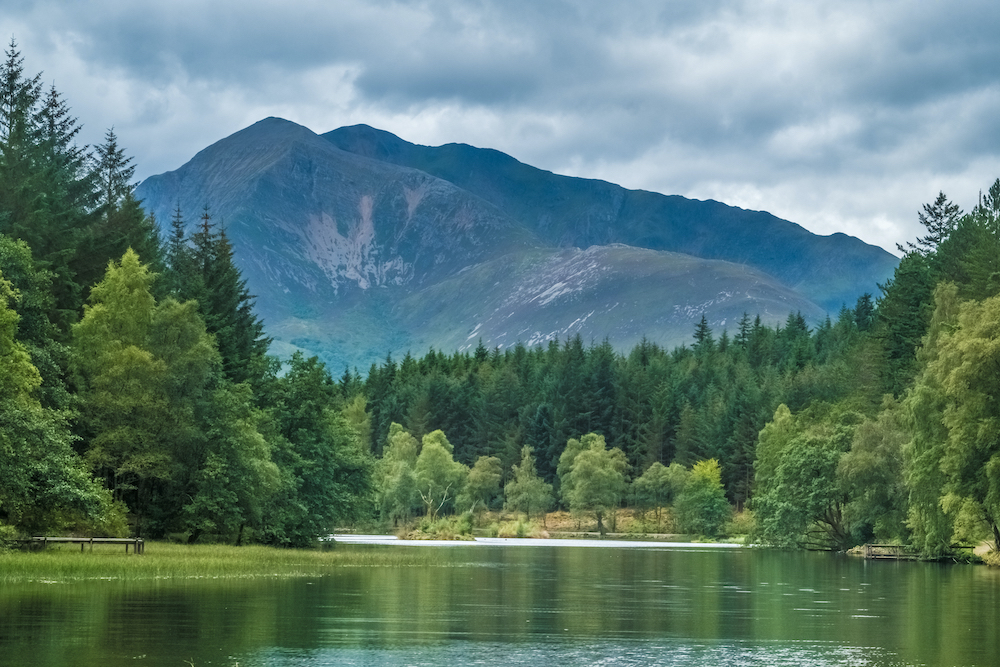 Scotland's stunning Glen Coe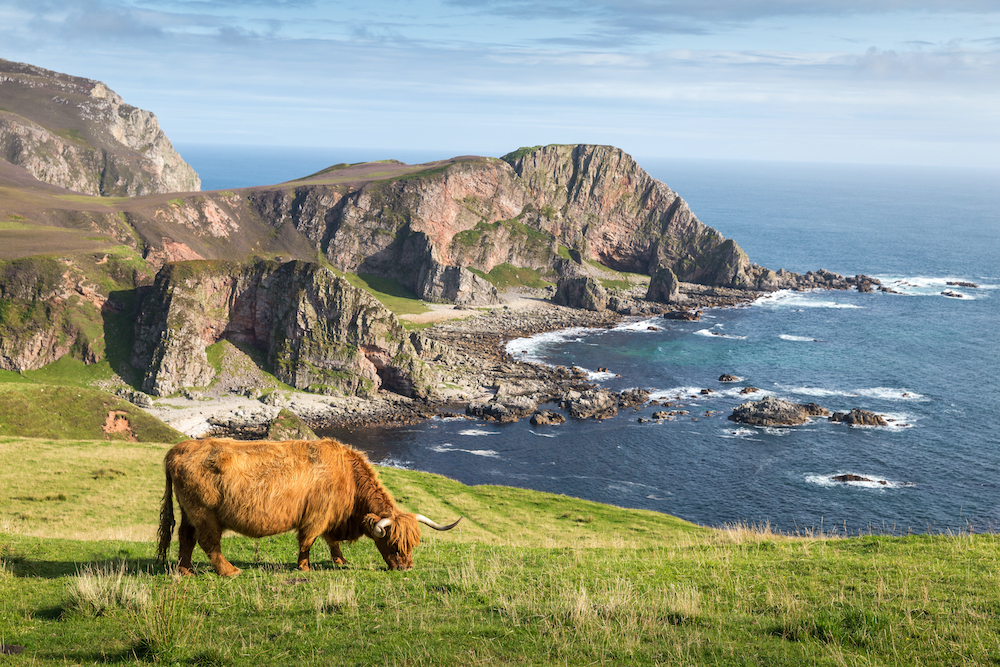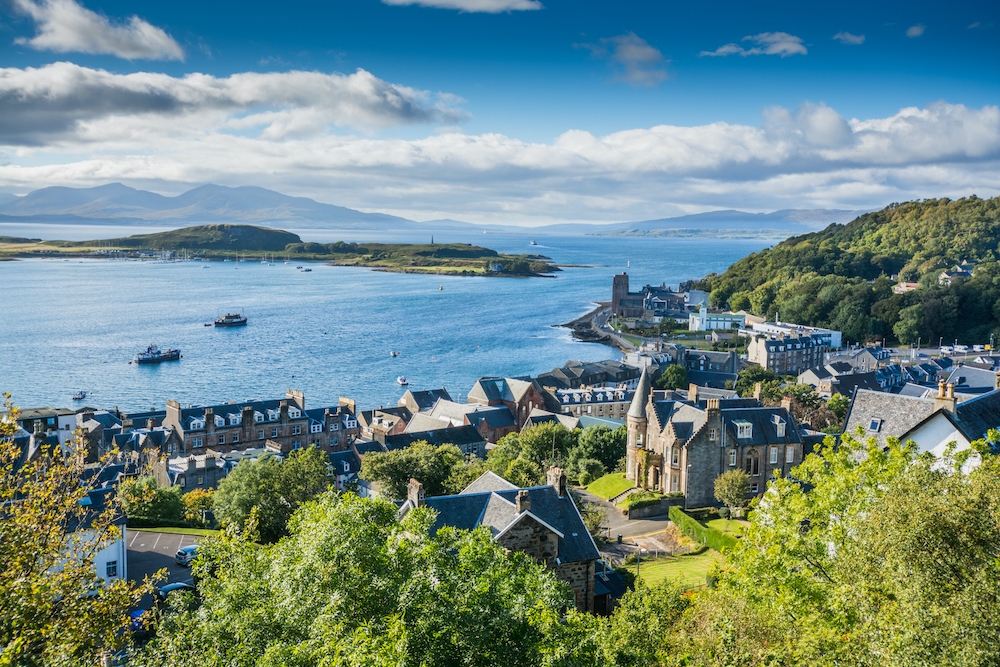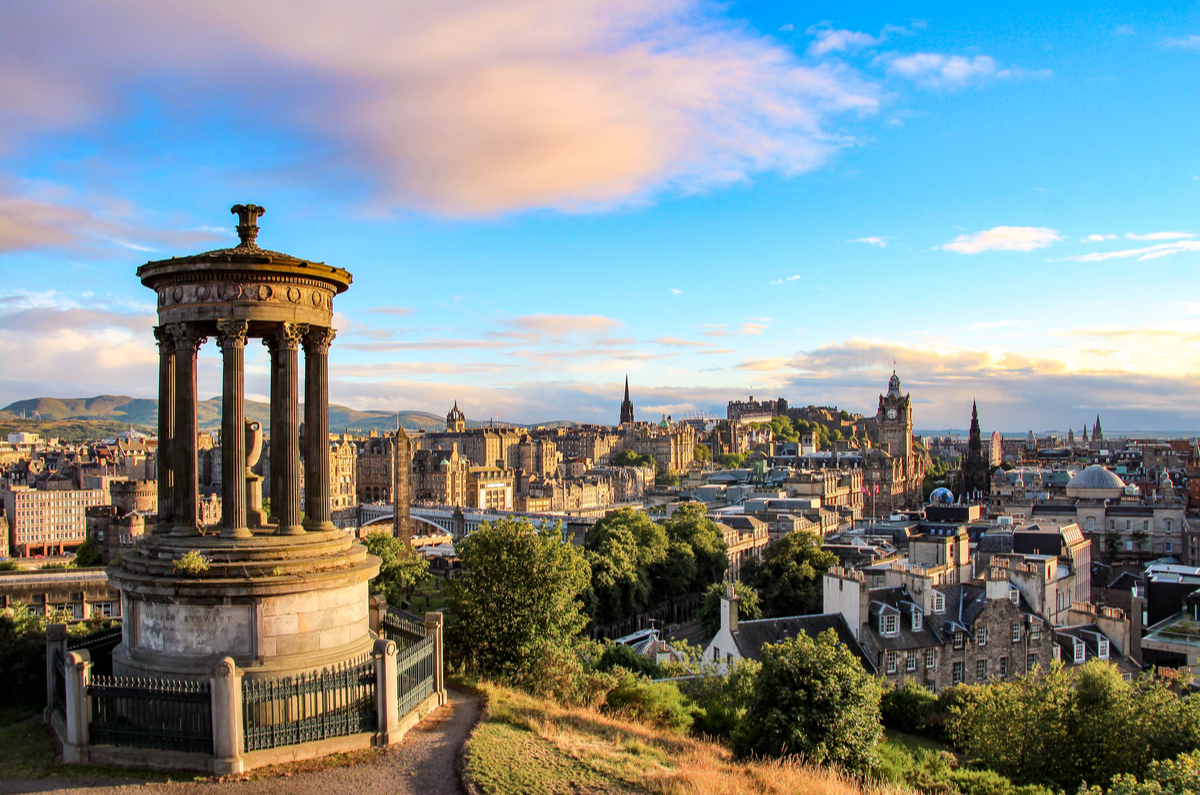 Edinburgh skyline as seen from Calton Hill