Search for your ideal Cruise
Ocean cruising in Gibraltar
Tagged on to the end of Iberia, the intriguing British outpost of Gibraltar is dominated by a sandy peninsula and the stunning 1,400-feet-high limestone Rock. Although small, Gibraltar has always been seen as having great strategic importance on account of its advantageous position where the Atlantic meets the Mediterranean, just 12 miles from the coast of Africa. Ever popular with British holidaymakers, Gibraltar is very much a home from home, boasting excellent duty-free shopping in many familiar British high street shops. Please note: Gibraltar's small size and narrow winding roads mean that excursions are operated by 22-seater mini-buses, accompanied by a driver/guide. Local health and safety regulations prohibit the carriage of walking aids and collapsible wheelchairs on these vehicles. If you do wish to bring a mobility aid, we can arrange the Rock Tour by taxi, which has extra space. If this suits your requirements, please advise the Tours and Travel office when you join the ship, as numbers are limited.
Why cruise Gibraltar
The Mediterranean cruise port is popular among British traveller not just for its tax-free shopping and excellent pubs, but also for its unforgettable views of the Bay of Gibraltar and the Moroccan mountains. Nature and wildlife lovers are well-catered for with the peninsula being home to Barbary macaques, dolphins, whales and 230 species of bird. After you're done sightseeing, Gibraltar also has a number of lovely beaches, both pebbly and sand, from which to choose.
find your perfect cruise
What to see and do in Gibraltar
Rock of Gibraltar
You cannot visit Gibraltar without ascending the peninsula's monolithic Jurassic limestone promontory. The active among you can either walk up via the Mediterranean steps (the winding pathway take roughly an hour to ascend) or take the cable car from the old town, which whisks you up to a dizzying height of 1,372 feet in just six minutes. The top offers spectacular views the African coastline, where the waters of the Atlantic meet the Mediterranean, Spain's Costa del Sol and a panoramic view of the city itself. While up there, pay a visit St Michael's Cave, a network of enormous limestone caverns said to be the site of the Underworld in Homer's Odyssey. Also worth seeing are the labyrinth of 'Great Siege Tunnels' that weave through the Rock, which were dug by the British during the Great Siege of Gibraltar of the late 18th century. They were then expanded during the Second World War enable the Rock to house a garrison of 16,000 men with water, food, ammunition and fuel supplies sufficient to last a year under siege.
Upper Rock Nature Reserve
This protected area of flora and fauna is famously home to 250 Barbary macaques, the only wild monkeys living in Europe, as well as red foxes, the Gibraltar funnel-web spider, mouse-eared bats, lizards and six species of snake. The Apes' Den is also worth a visit if you want to spend more time with Gibraltar's resident monkeys.
Moorish Castle
The medieval fortress features stunning Moorish architecture. Dominant features include The Gatehouse, once of the castle's main entrances and where from its turrets you can enjoy breathtaking views of Spain and Africa, and The Tower of Homage. The highest defence tower of the period of Islamic rule in the Iberian Peninsula, it is one of the first things you'll notice as you look up at the Rock.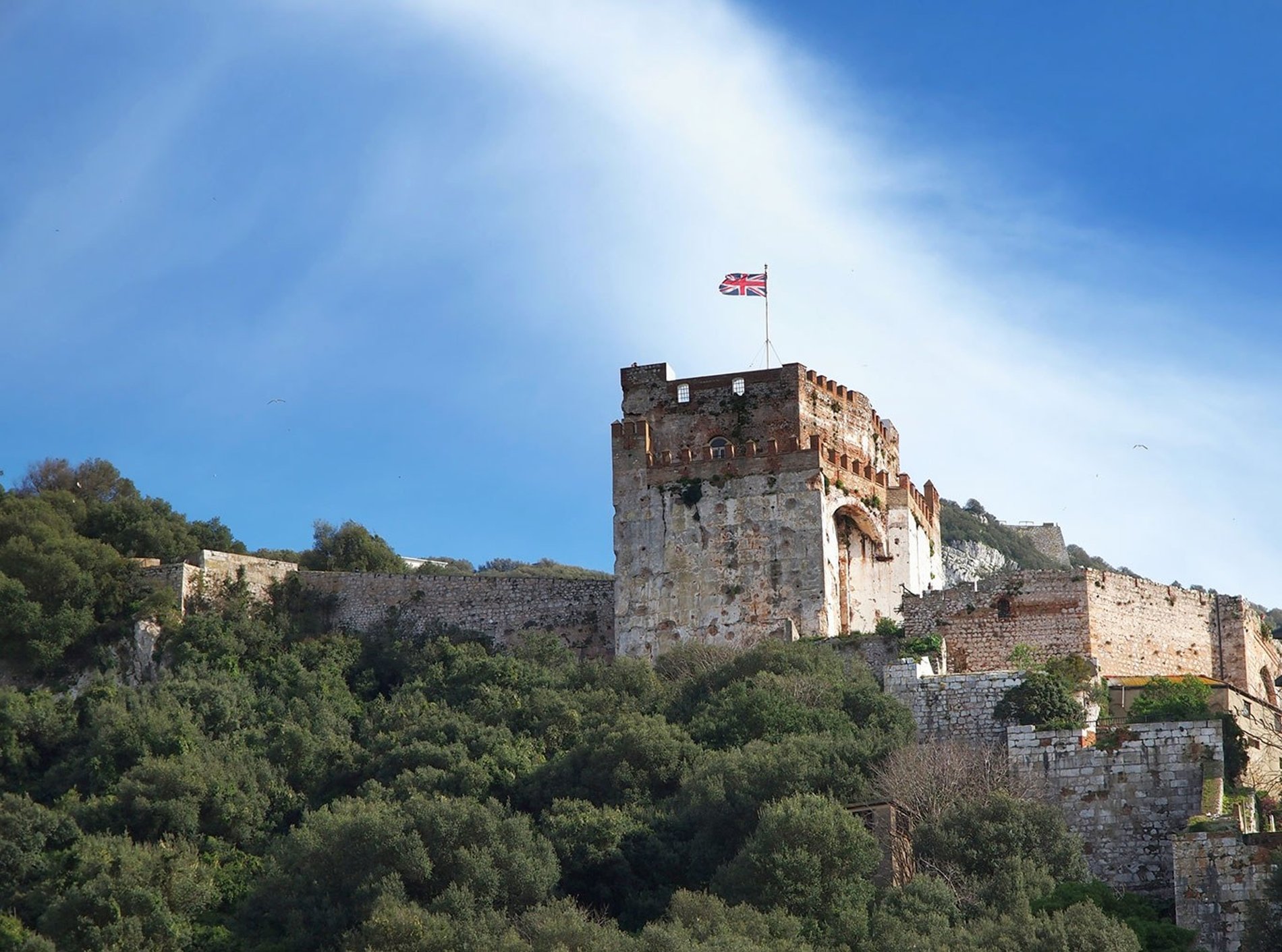 Europa Point
Occupying the southernmost point of Gibraltar, the area in itself is fairly unremarkable, but from here on a clear day, views of North Africa can be seen across the Strait of Gibraltar, including Ceuta and Morocco's Rif Mountains, as well as the Bay of Gibraltar and the Spanish towns along its shores. Europa Point is also home to the Ibrahim-al-Ibrahim Mosque. Said to the largest mosque to exist in a non-Muslim country, the modern building was a gift from King Fahd of Saudi Arabia and inside features a library and lecture theatre as well as a place of worship.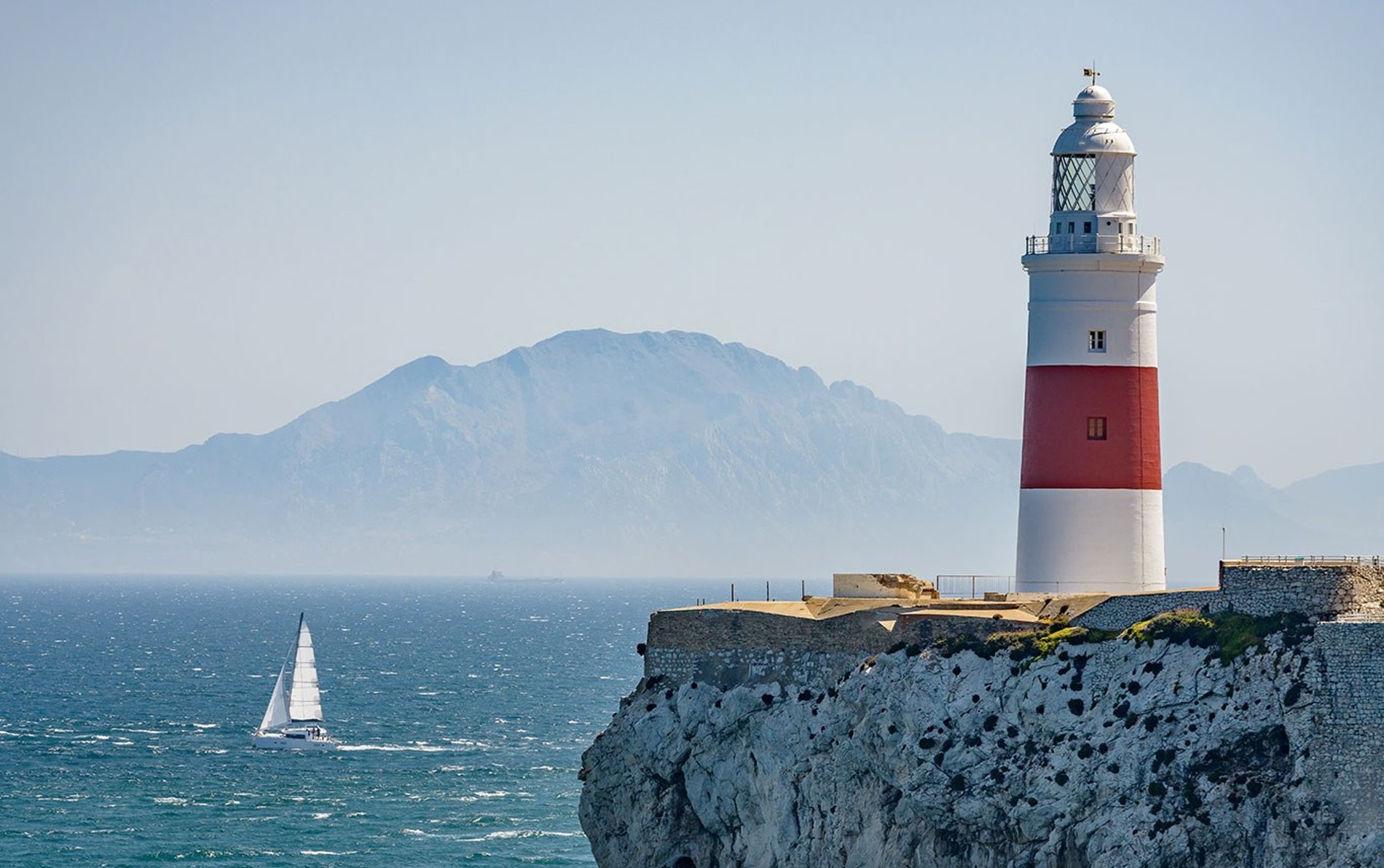 Dolphin spotting
Along with its wild monkeys, Gibraltar is also renowned for its rich marine wildlife, including whales, blue-fin tuna and three species of dolphins. Dolphin-spotting tours, run by Dolphin Adventure and Dolphin Safari, enable visitors to get close ups of the sociable mammals, which can be seen leaping through the clear blue waters from the shore. These tours run regularly and last between one and two hours.
Need to know when travelling to Gibraltar
Getting around in Gibraltar
Gibraltar's cruise terminal is located an easy 10 to 15 minute walk to Casemates Square, the larger of the two main squares in the city centre. The town can be explored on foot and you can either walk of the Rock of Gibraltar or take a cable car. There are nine bus routes around Gibraltar (you can purchase an all-day pass for a reasonable price), which take visitors to popular sites and attractions including Europa Point, Alameda Botanical Gardens, the Moorish Castle, and the Great Siege Tunnels.
When to go to Gibraltar
Spring and autumn are the best times to visit Gibraltar as the weather is warm but not too hot for sightseeing. July, August and September are typically the hottest months.
Currency
Gibraltar uses the Gibraltar pound, although British coins and Bank of England notes are widely accepted.
Visas
British nationals are not required to have a visa to enter Gibraltar.