Marella Cruises, Marella Discovery, North America
By Kieran on 02/10/2023
This was our 5th cruise with Marella so we have had experience of what to expect and we are well aware of what they used to be able to provide and the standards which they would uphold. Unfortunately, these are sadly slipping quickly and our most recent trip was without doubt the worst yet. There has been a noticeable cut back in staff and other cost cutting measures which is really hurting the overall experience. This was a consensus shared amongst the majority of people we spoke to during this cruise.

Rooms pretty spacious for a cruise ship, very clean and constantly well maintained by the accommodation staff albeit they are quite outdated at this point. Theres a big window in the room for an outside cabin was appreciated to avoid claustrophobia.

Crew everyone was very friendly, happy and smiley and always happy to help however they could. Captain Ilias was fantastic, funny and informative and a very nice person if you get to talk to him.

General maintenance generally quite poor, the ship is starting to look pretty tired and that is evident from first glance at the port. The outside of the ship is pretty rusty and dirty. Many of the banisters around the outside of the ship were broken/removed and had red and white tape around them to keep out of use. This included on some of the outside stairs which rendered them unusable.

Food something which used to be of a very good standard but is now anything but for the most part. We used to love the Italian restaurant but now even this is satisfactory at best. The meat used seems to be of lower quality and there were much fewer staff meaning longer waits for food which isnt ideal when queues for some restaurants can exceed an hour especially on formal nights. That being said the Glass House was a nice change from the standard food in the other restaurants with tapas for starters along with pasta/pizza/calzones. Good size portions too in comparison to their venues. This opens at 6.30pm but you need to arrive around 6pm to be able to get a table. The first time we tried this we arrived at opening time (6.30) and were turned away due to being fully booked.

Drinks completely unacceptable. We upgrade to the premium package but almost every time we ordered from a bar there was something not available despite paying over £300 extra to get these drinks. Out of stock drinks included even common things like basic cocktail ingredients, San Miguel, Malibu, Aperol, cider and worst of all cans of diet fizzy drinks which were almost always unavailable. Alternatives offered were usually always non-premium so this left us feeling very ripped off. This was not limited to just one day or one bar which would have been understandable but instead across the whole ship for 2 whole weeks! Even the bottles of water provided are unable to be refrigerated so are lukewarm when drinking. This appears to be an issue going back several months now and has yet to be resolved which is unsurprising given the response from Marella when we raised this issue with them as they simply offered an empty apology and suggested theres nothing they can do. Speaking of which the after-cruise customer service was very unhelpful and left a lot to be desired.

Bar service pretty slow, usually took a minimum of 5/10 minutes to get served no matter which bar we went to. The bar staff are all super friendly and doing the best they can but they seem to be very understaffed.

Facilities/Activities two nice pools although very busy especially on sea days so hard to get a lounger although the inside pool is a little less busy. There is a nice climbing wall which is fun to try and usually some quizzes/games around the pool but theres not much else to do onboard making sea days quite boring.

Entertainment the entertainment team try hard and are always around the ship trying to get people involved. The evening shows are okay and good enough to pass 45 minutes or so each evening.

Itinerary fantastic, the best thing about the whole trip was the amazing places we visited and the itinerary really made up for a less than amazing onboard experience.

Conclusion Marella have some of the best itineraries with reasonable prices for the most part but I fear the worst if this worrying downward trend in quality continues and after also being ripped off with upgrades it may be time to try a different cruise line with a better onboard experience which can deliver on expectations.

Biggest piece of advice DO NOT upgrade to the premium all inclusive package, I hesitate to call it a con but you really do not get close to what you pay for and are essentially being ripped off. Please dont fall for this as Marella will happily take your money but fail to deliver the drinks paid for.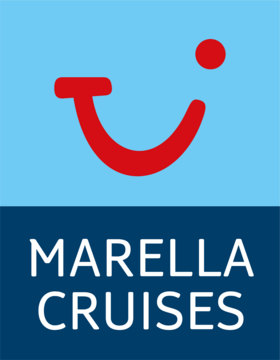 Read our Marella Cruises guide
Browse reviews by cruise line