Team
Meet the team behind World of Cruising.
World of Cruising's team are here to bring the very best cruising information, insight and suggestions to you.
Meet the team here...
Olivia Sharpe, Brand Editor.
Olivia began her career working for Runwild Media (now Luxury London Media), where she worked her up to the position of Editor of the Kensington & Chelsea Magazine, one of the company's many established London-based print titles. Keen to enter into the dynamic world of digital, she moved to luxury beauty brand By Terry, where she worked as the Digital Content and Communications Manager, responsible for developing the brand's content strategy across its platforms. Olivia joined Real Response Media in 2019 as the Digital Content Editor, working across the company's various digital platforms with a view to driving traffic and engagement. She was recently promoted to the position of Brand Editor, responsible for World of Cruising's print and digital products.
Get in touch; Olivia.sharpe@realresponsemedia.com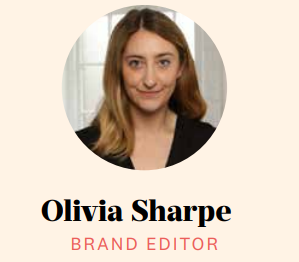 Chris Pitchford, Founder & CEO
Chris' publishing career started at Timothy Benn Publishing in 1993 and then joined Haymarket Publishing. During his time at Haymarket, Chris' entrepreneurialism helped him launch numerous products, from magazines and newsletters to live events, as well as consistently driving revenues across a wide range of sectors. Chris moved to CallCredit, the second largest credit checking agency in the UK, where he honed his understanding of the importance of data. Chris founded Real Response Media in 2011, creating a media business that generates consistent leads for its clients. As CEO, Chris is responsible for all aspects of the company, but also takes a personal and instrumental lead in driving sales across the group.
Get in touch: chris.pitchford@realresponsemedia.com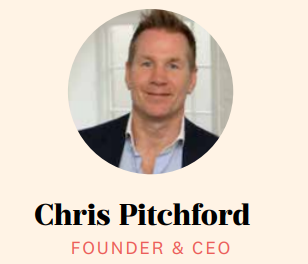 Rochelle Streater, Commercial Director
Rochelle started her career 10 years ago at Zest Media, where she helped grow the business from one London publication to 27 international print titles, recognising gaps in the market and potential revenue streams. Through the years, she worked her way up to eventually becoming Commercial Manager and then Director. As Zest Media embraced the world of digital, Rochelle developed digital campaigns that worked in harmony with her clients' print campaigns. She has loved working in the lifestyle, baby, education and interior sectors, but was keen to embark on a new adventure and to enter the dynamic world of cruising and travel. Rochelle joined Real Response Media in 2019 as the Commercial Director.
Get in touch: rochelle.streater@realresponsemedia.com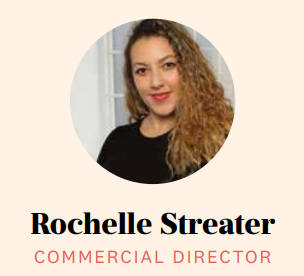 James Gambling, Marketing Consultant
James's career was formed at over 50s specialist Saga Travel spending his latter years there as Marketing Director for Saga Cruise. During this tenure James led the marketing team through the redevelopment of Saga Cruising's brand and new ship launches. James then led the marketing team for Travelopia's Tailormade brands prior to then joining Fleetway Travel as Chief Marketing Officer & Director of Customer Experience prior to joining Real Response Media in May 2020. With a real focus on the customer experience combined with detailed knowledge of the Cruise Industry and its customers, James is focused on delivering the best experience for our customers whilst ensuring high quality and high return promotional opportunities for our partners.
Get in touch: james.gambling@realresponsemedia.com