Search for your ideal Cruise

Guide to Carnival Cruise Line
Carnival is a cruise line that specialises in fun-filled, family-friendly cruises. The US-based cruise line, part of parent company Carnival Corporation (which also owns Princess Cruises, Holland America Line, Seabourn, P&O Cruises UK and Australia, Cunard, Costa Cruises and AIDA) was founded in 1972 and currently has a fleet of 23 ships that sail North America and Europe, with more due to be added over the next few years. Roughly half of Carnival's ships have a capacity of between 2,500 and 3,900 guests.
Why choose this cruise line?
Carnival Cruise Line took its philosophy of fun to new heights in 2021 by installing a rollercoaster on its new mega-ship Mardi Gras, that sends riders around an 800ft track at speeds of up to 40mph. The 5,282-guest Mardi Gras is also the first in the fleet to be powered by greener liquefied natural gas. A sister ship Carnival Celebration is to be introduced this coming year, with a third to follow in 2023. Classic Carnival features include Guy Fieri burgers, Red Frog beer and Blue Iguana cocktails - and the lively pool parties have to be seen to be believed.
find your perfect cruise
Reviews for Carnival Cruise Line
Carnival Cruise Line Customer Reviews
Cruising with Carnival Cruise Lines
Carnival Cruise Line puts fun at the forefront of all of its cruises. The cruise line's ships are sleek and contemporary, featuring a host of facilities and amenities to suit and entertain passengers of all ages, from movie theatres, water parks and rope courses, to lavish spas, top-class restaurants and late-night venues. With so much entertainment and variety on board, passengers could easily spend their entire cruise enjoying the delights of the ship without ever feeling the need to disembark. The non-stop party vibe is highlighted further through the ships' extravagant decor, invariably featuring bold and colourful artwork, and high-tech elements, including LED sculptures and smart lifts (Carnival Horizon). The cruise line offers a relaxed and laidback style of cruising, with a heavy dose of fun added to the mixture.
Who should travel with Carnival Cruise Lines
Carnival Cruise Line caters to multigenerational families, as well as groups of friends looking for an action-packed cruise or to celebrate a big occasion. Highlighting its appeal to all ages, you'll find an impressive breadth of passenger on board, from small tots and teenagers to parents and grandparents. The line typically draws a larger number of US passengers, with a vast number of families in the summer months and during the holidays. There is no need to stand on ceremony on a Carnival cruise, with the dress code being casual in the daytime, while traditional formal nights have been replaced with 'cruise casual' and 'cruise elegant'. Of course, with so much on offer on board, this isn't the cruise for those looking for a relaxed and intimate style of holiday, or couples looking for a romantic escape.
Carnival cruise destinations

Carnival Cruise Line offers a diverse range of itineraries to destinations across the world, including the Caribbean, Bahamas, Mexico, Europe, Bermuda, Alaska, Canada and New England, Panama Canal, Transatlantic, Australia, Asia, Tasmania, New Zealand, Papua New Guinea and South Pacific.
Carnival Cruises Deals & Offers
Showing 10 of 2808 results
Carnival Cruise Line Dining
Guy Fieri Originals - Guys Pig & Anchor Steakhouse, Guy's Burger Joint
Italian - Cucina del Capitano, Pizza Delivery (24/7 service), Pizza Pirate, Pizzeria Del Capitano, Captains Pasta Bar
Asian - Bonsai Teppanyaki, Lucky Bowl, JiJi Asian Kitchen, Bonsai Sushi, Mongolian Wok, Masala Tiger
Steakhouse - Steakhouse, Steakhouse selections
SeaFood - Rudi's Seagrill, Seaday Brunch
Other Restaurants - Dining Room, The Chefs Table, Emerils Bistro 1396
Casual Dining - Carnival Kitchen, Big Chicken, BlueIguana Cantina, Green Eggs and Ham Breakfast, Street Eats, The Carnival Deli, Red Frog Pub
Drinks/Desserts - Swirls, Coffee Bar, Java Blue Cafe, Red Frog Pub & Brewery, Sweet Spot

Carnival Cruise Line Cruise Ships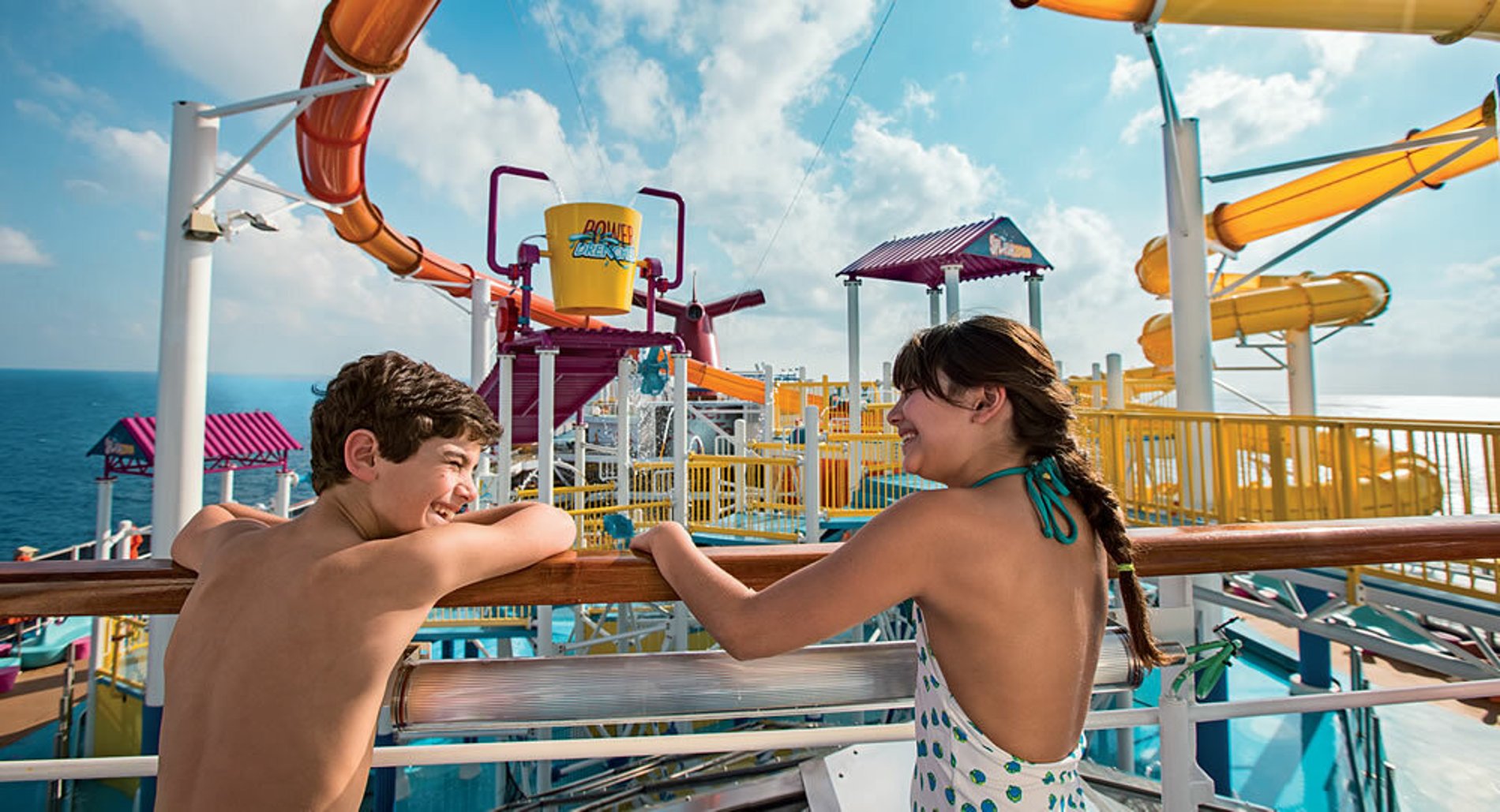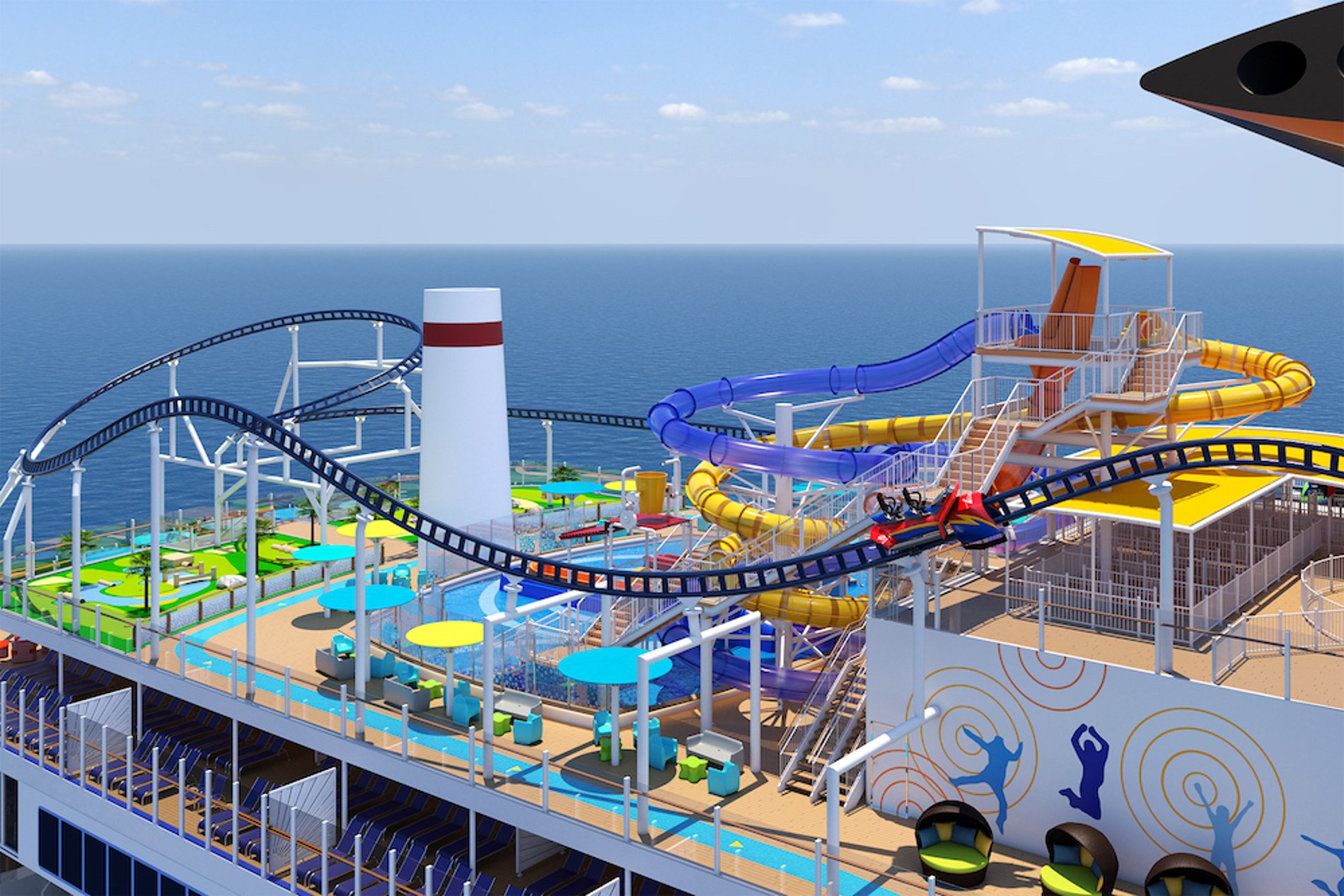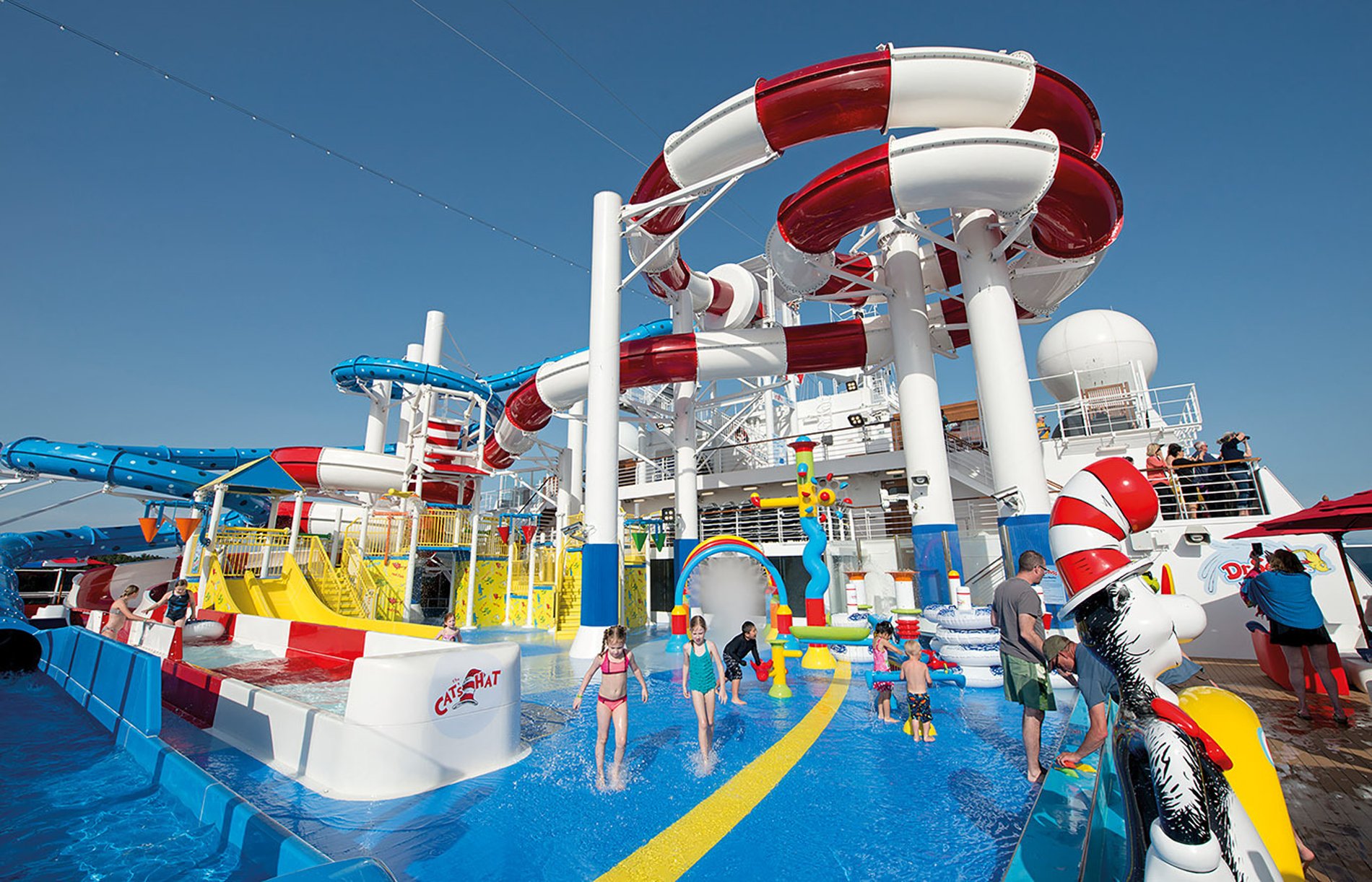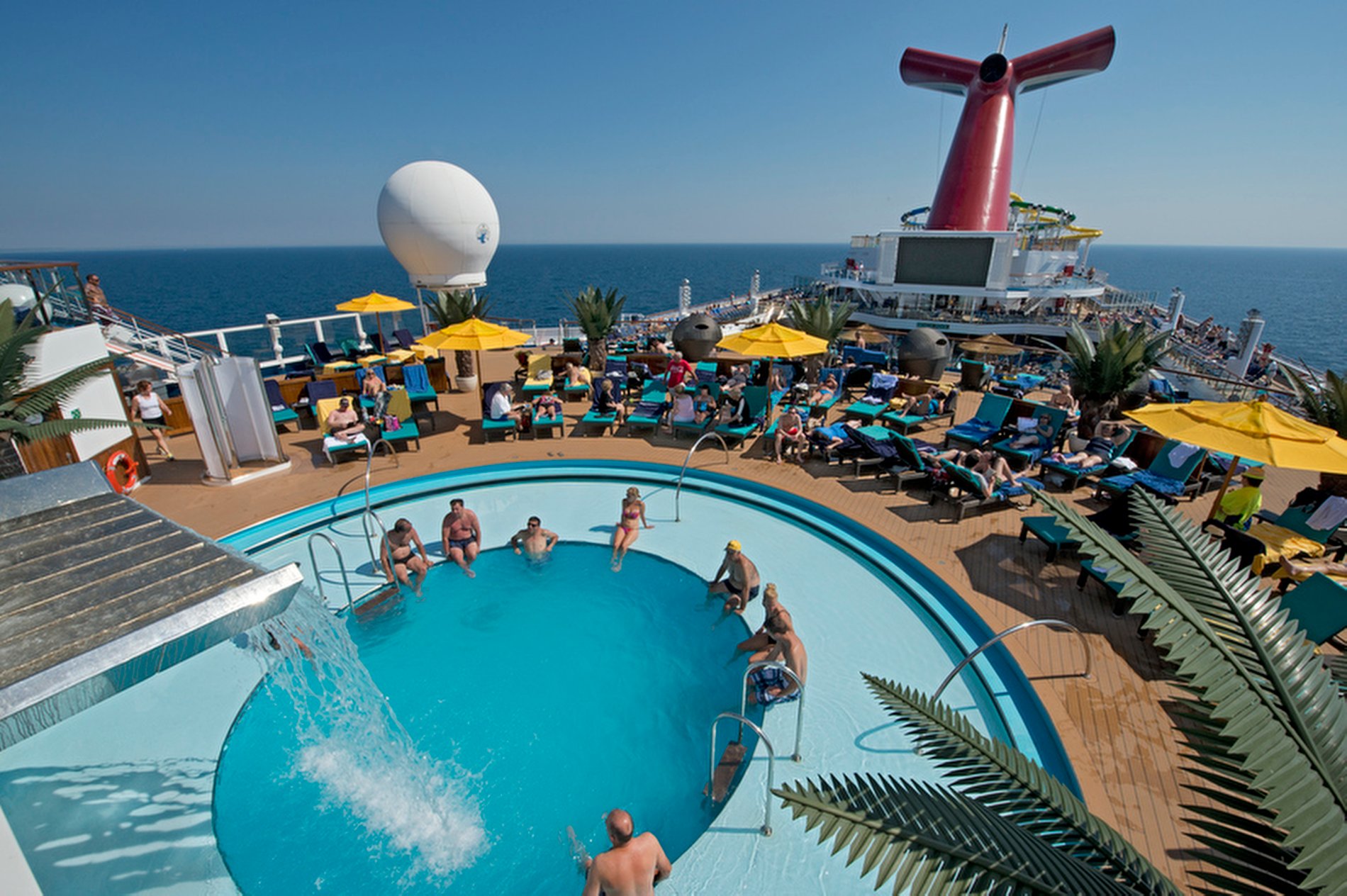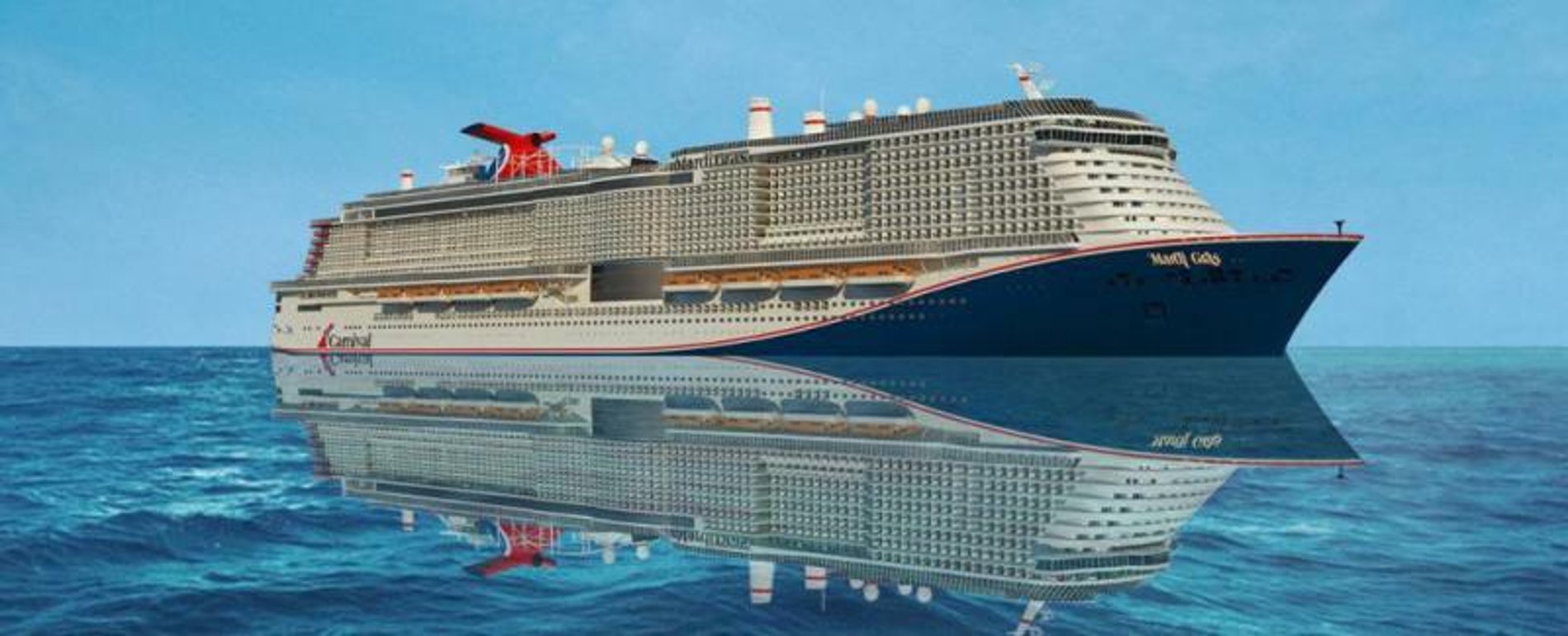 Carnival Celebration is the sister ship to Mardi Gras – launching next year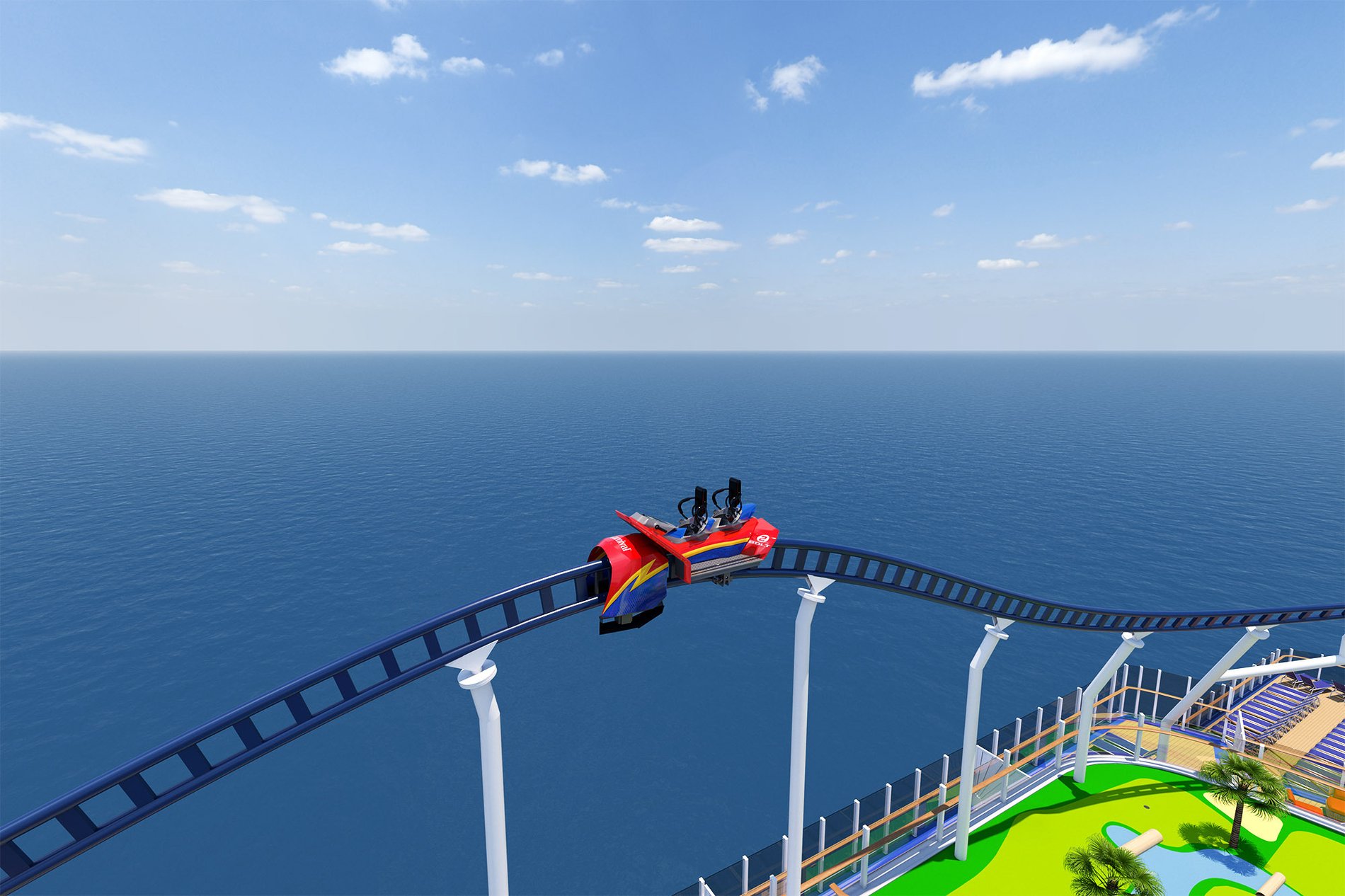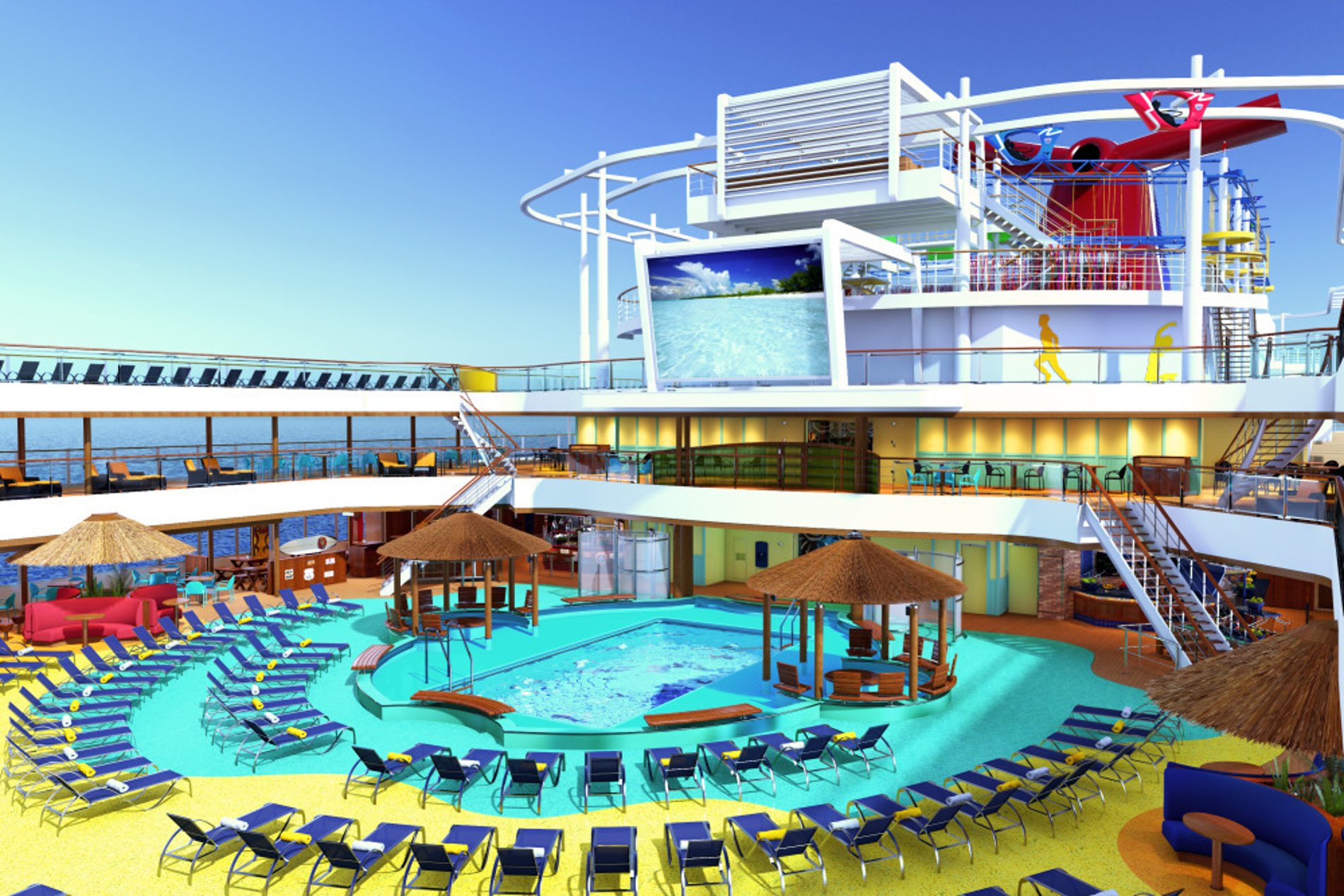 West End show aboard Carnival Vista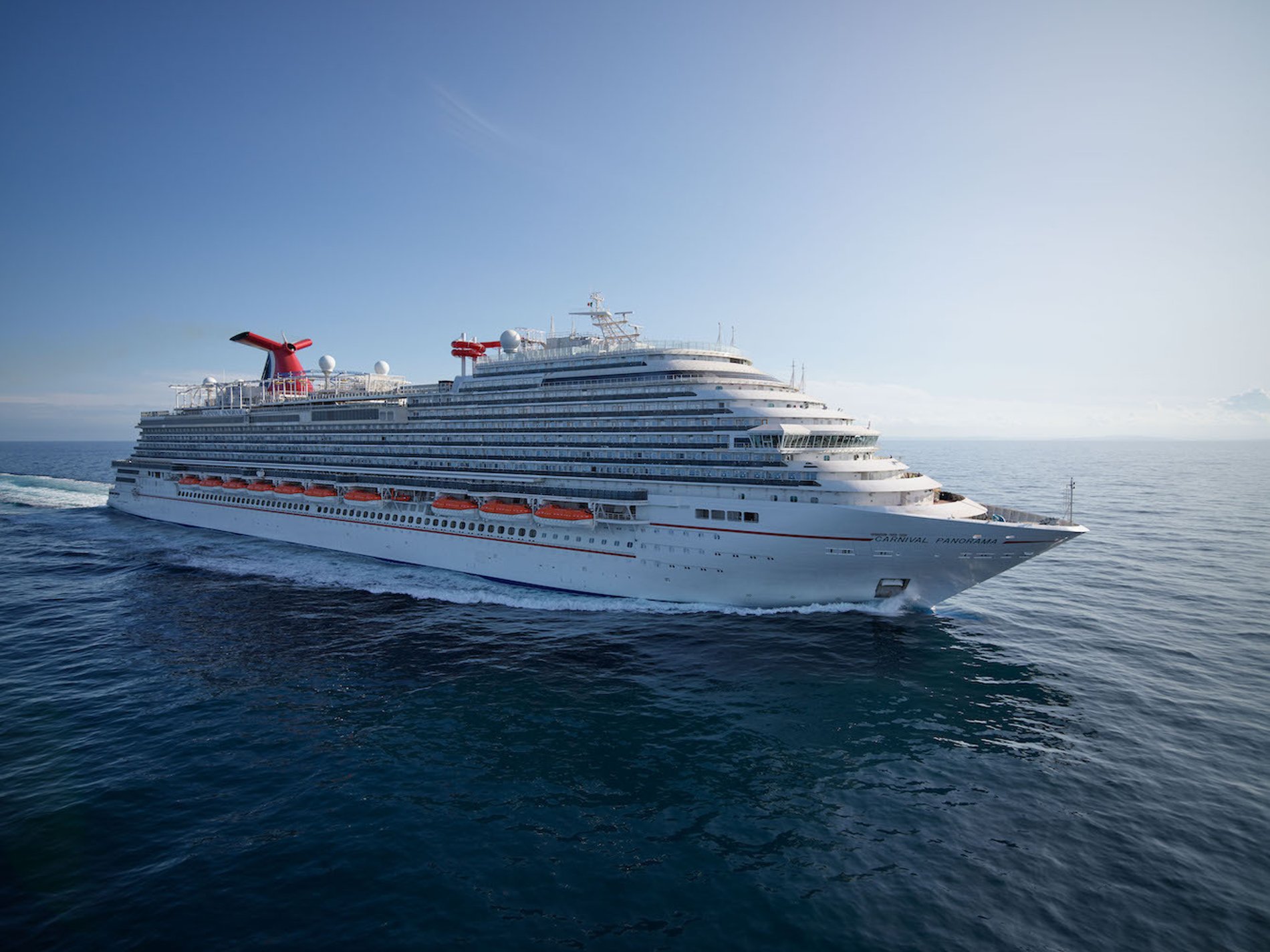 Carnival ships cater to thousands of passengers, with cabins and facilities galore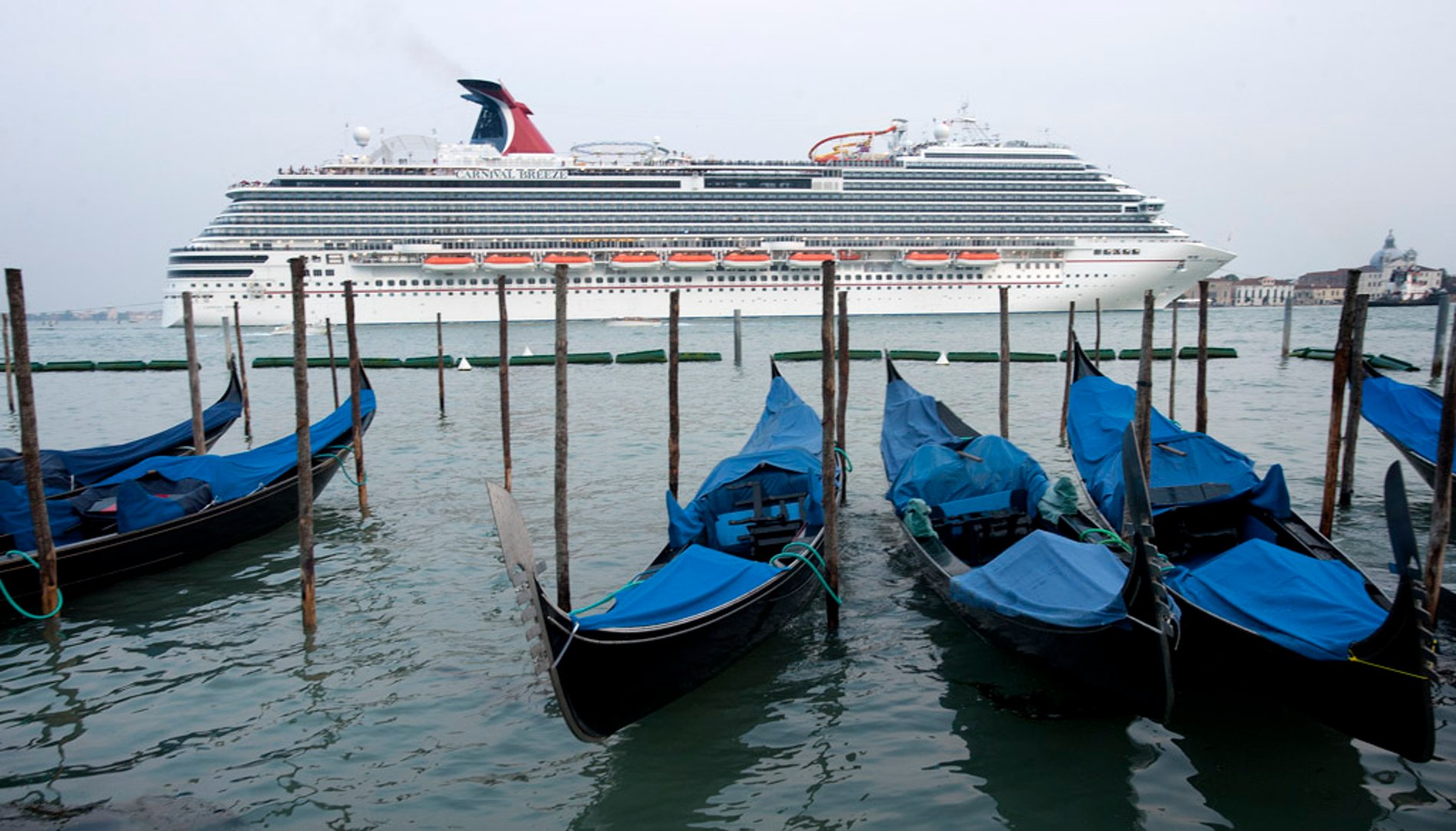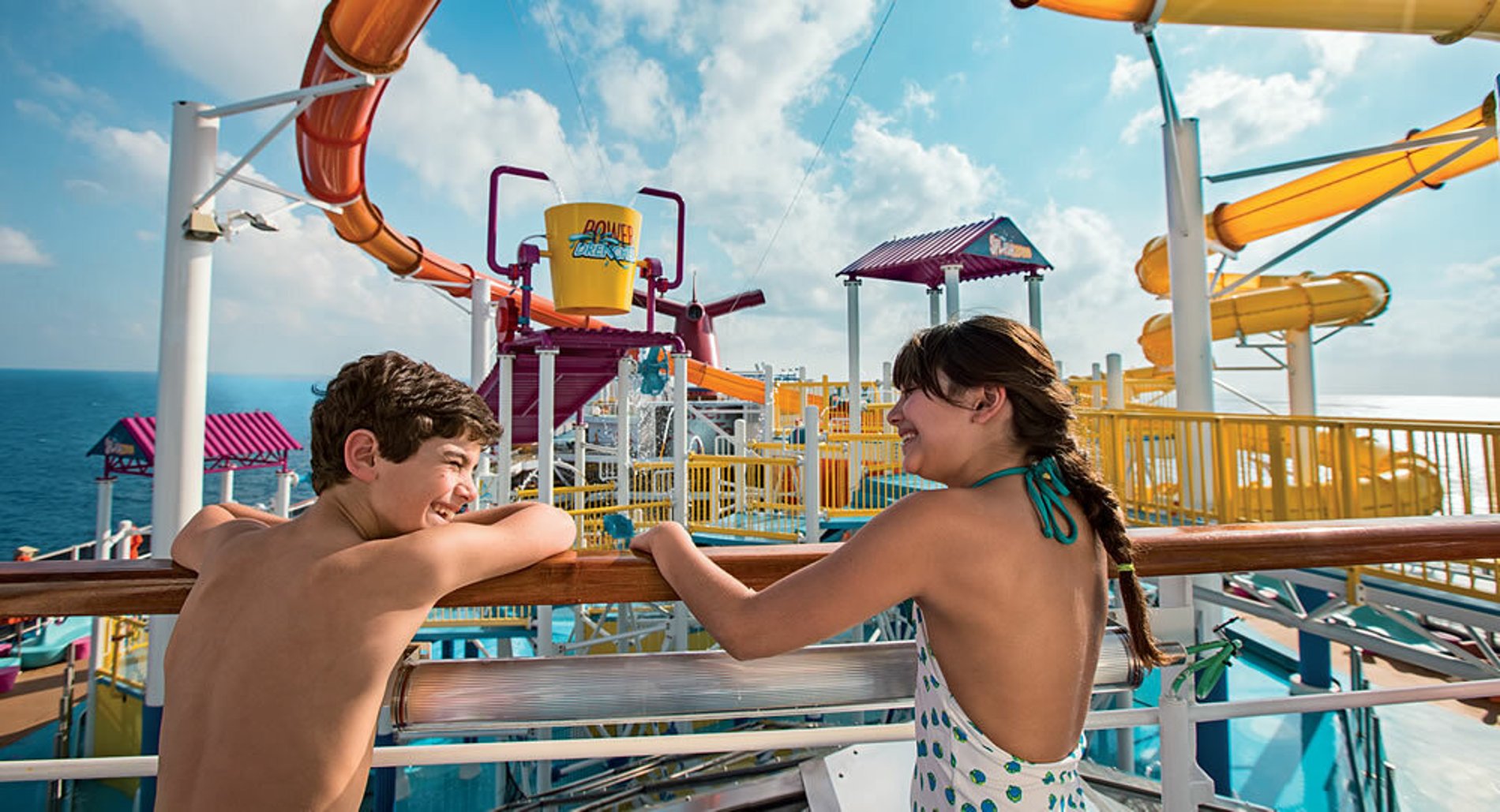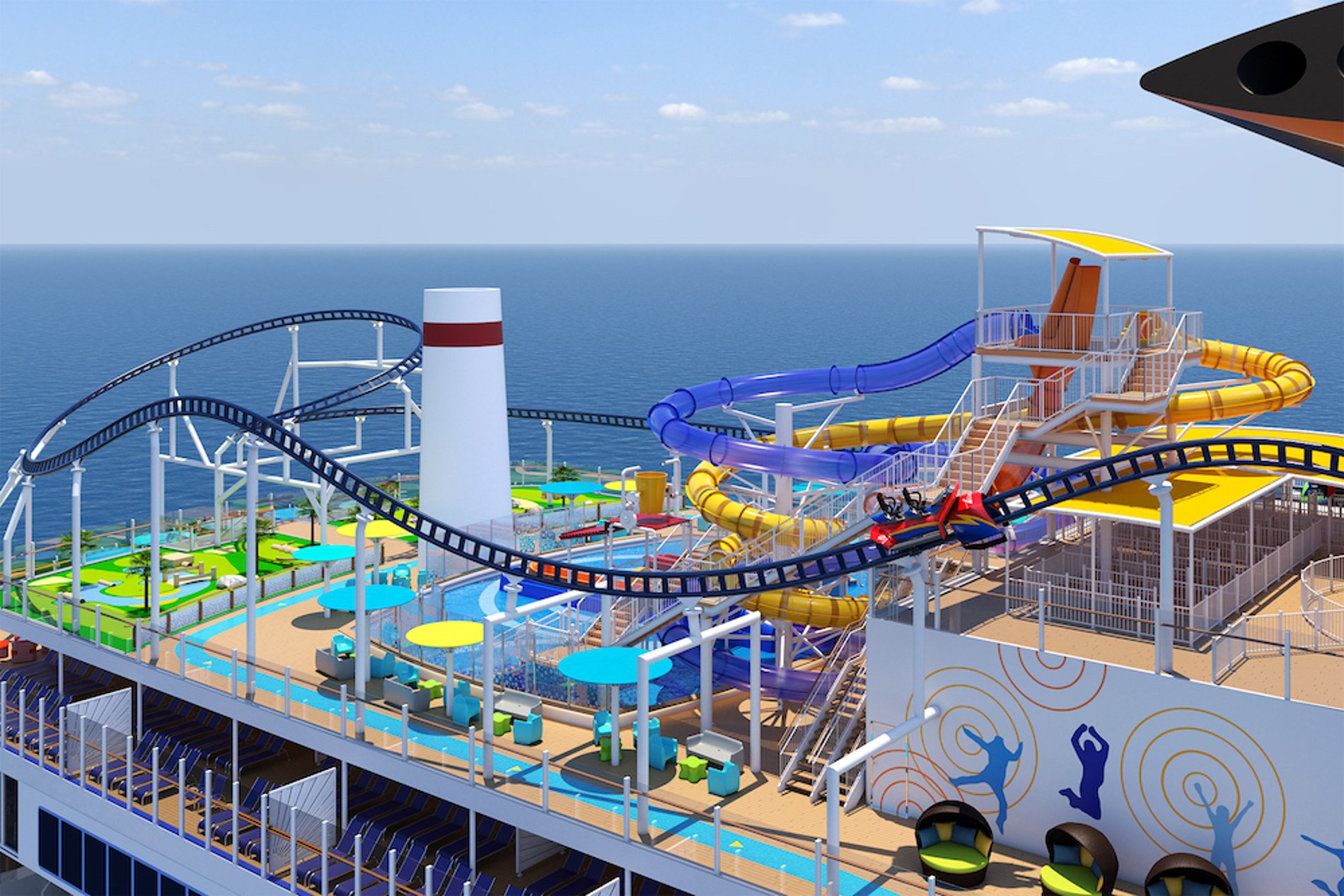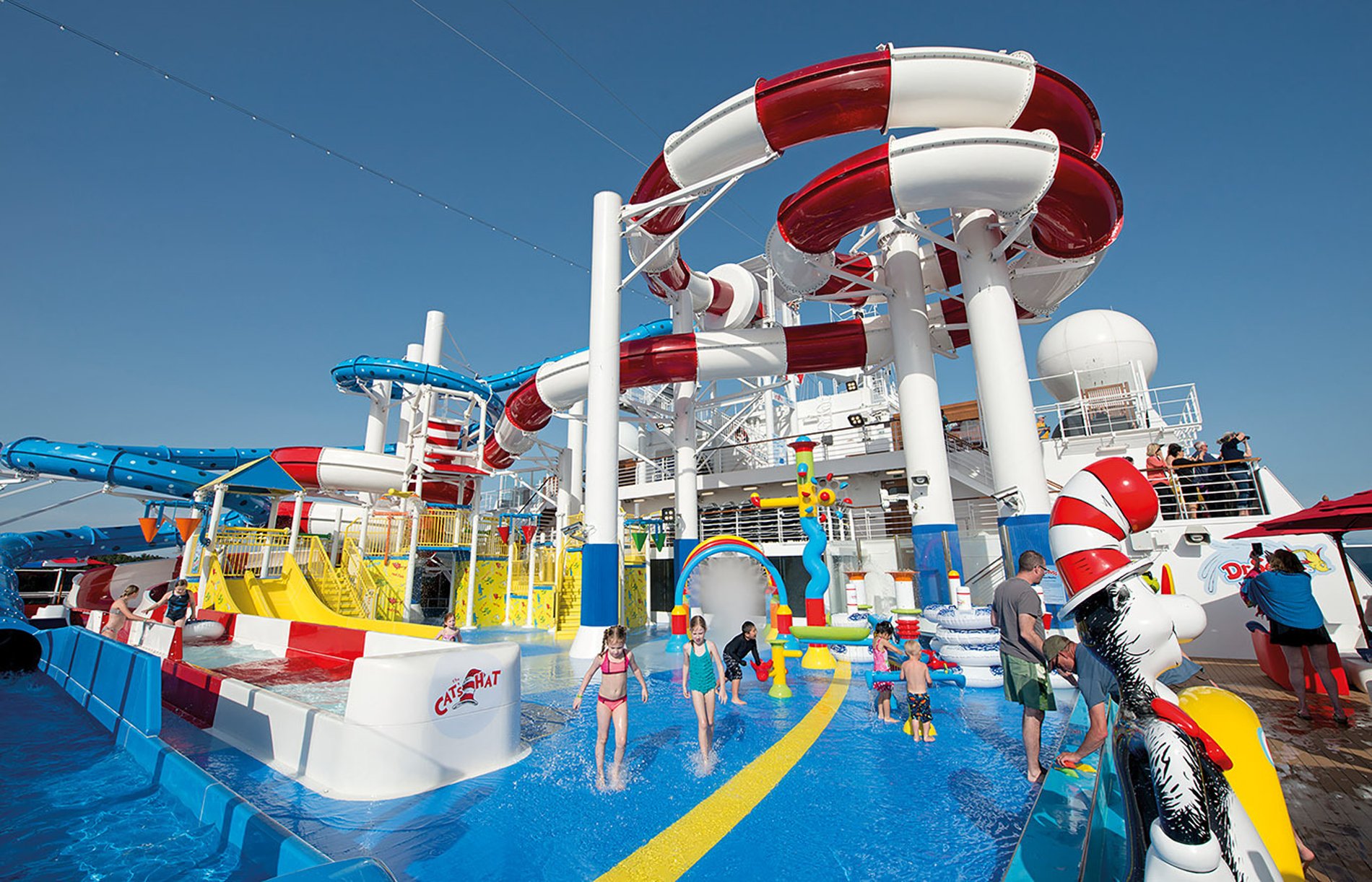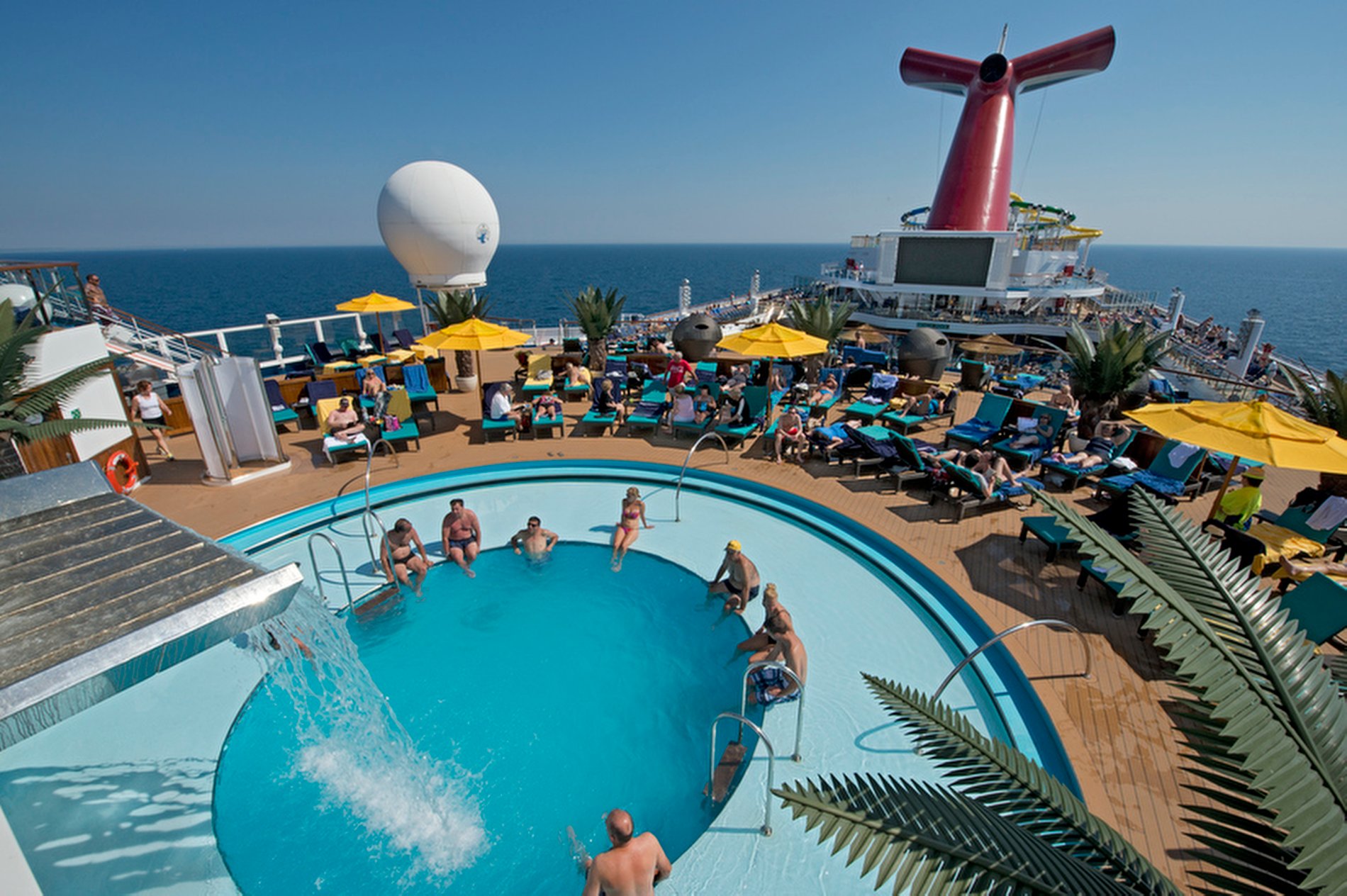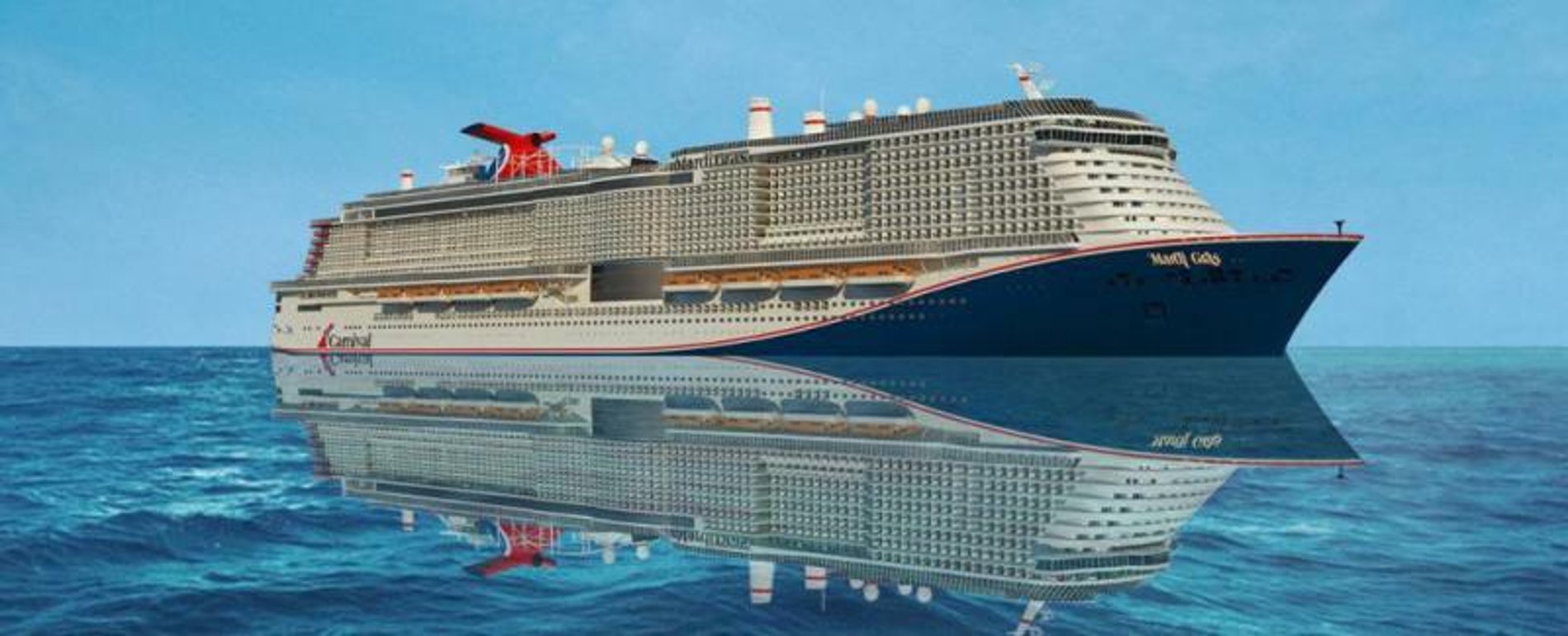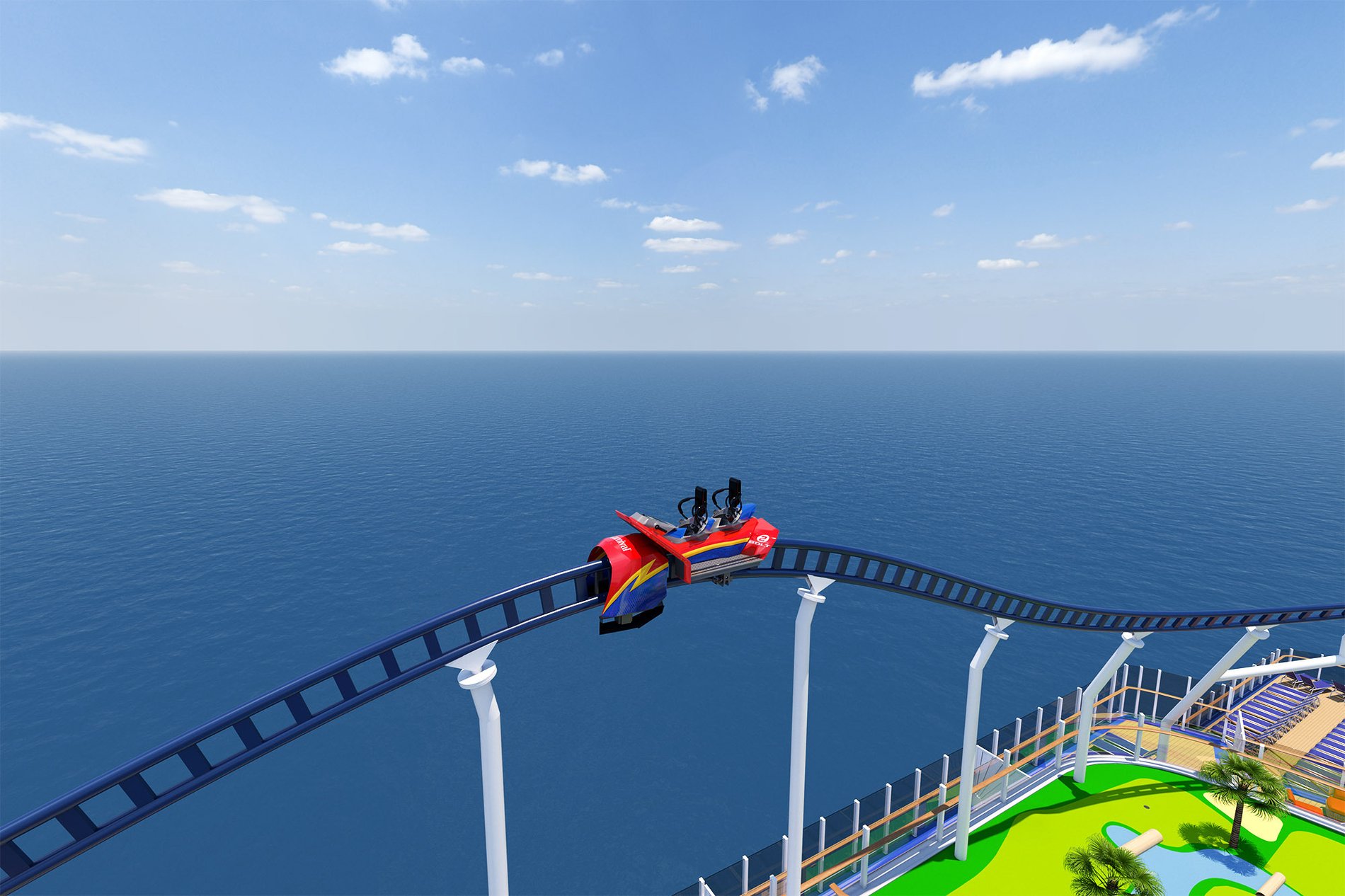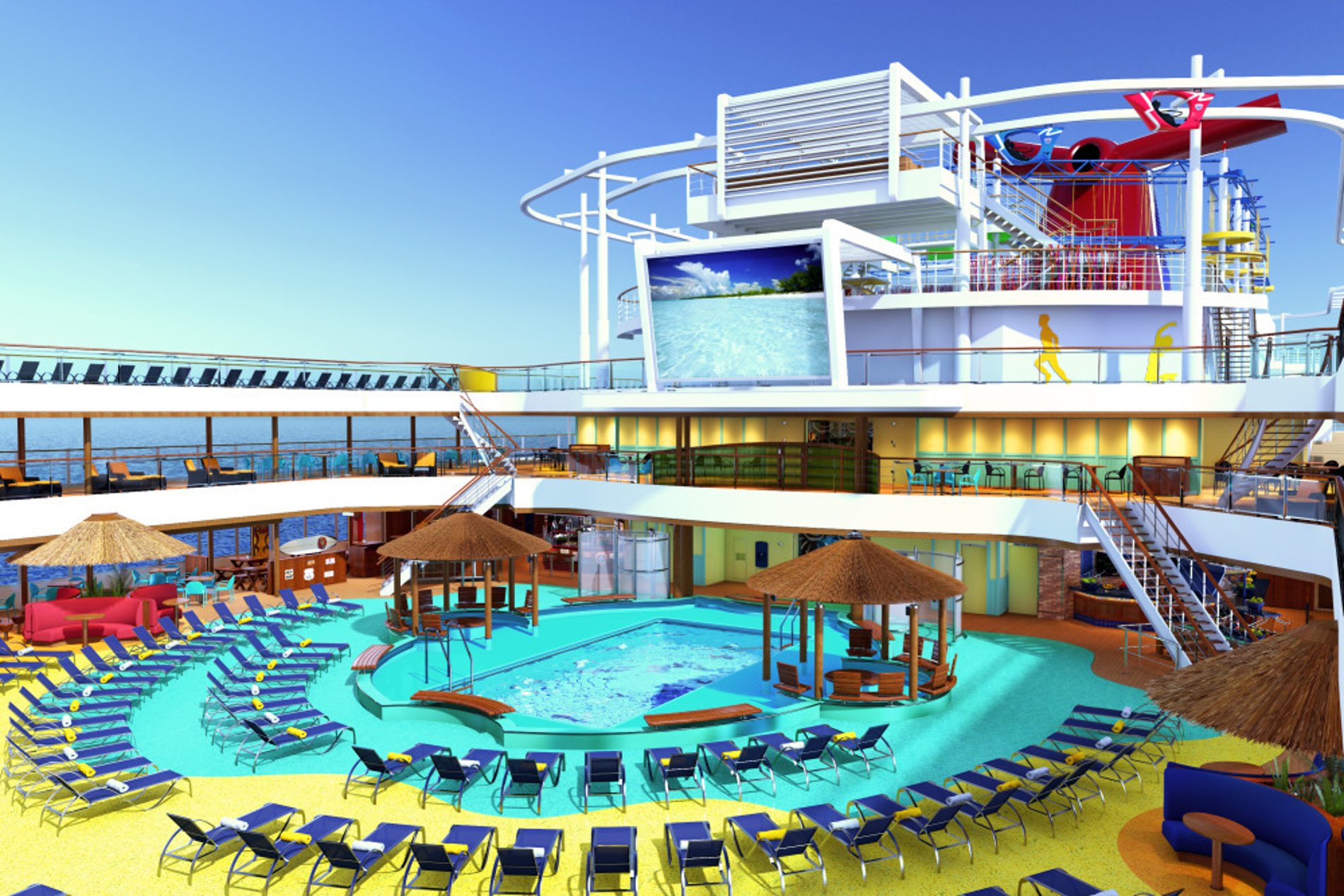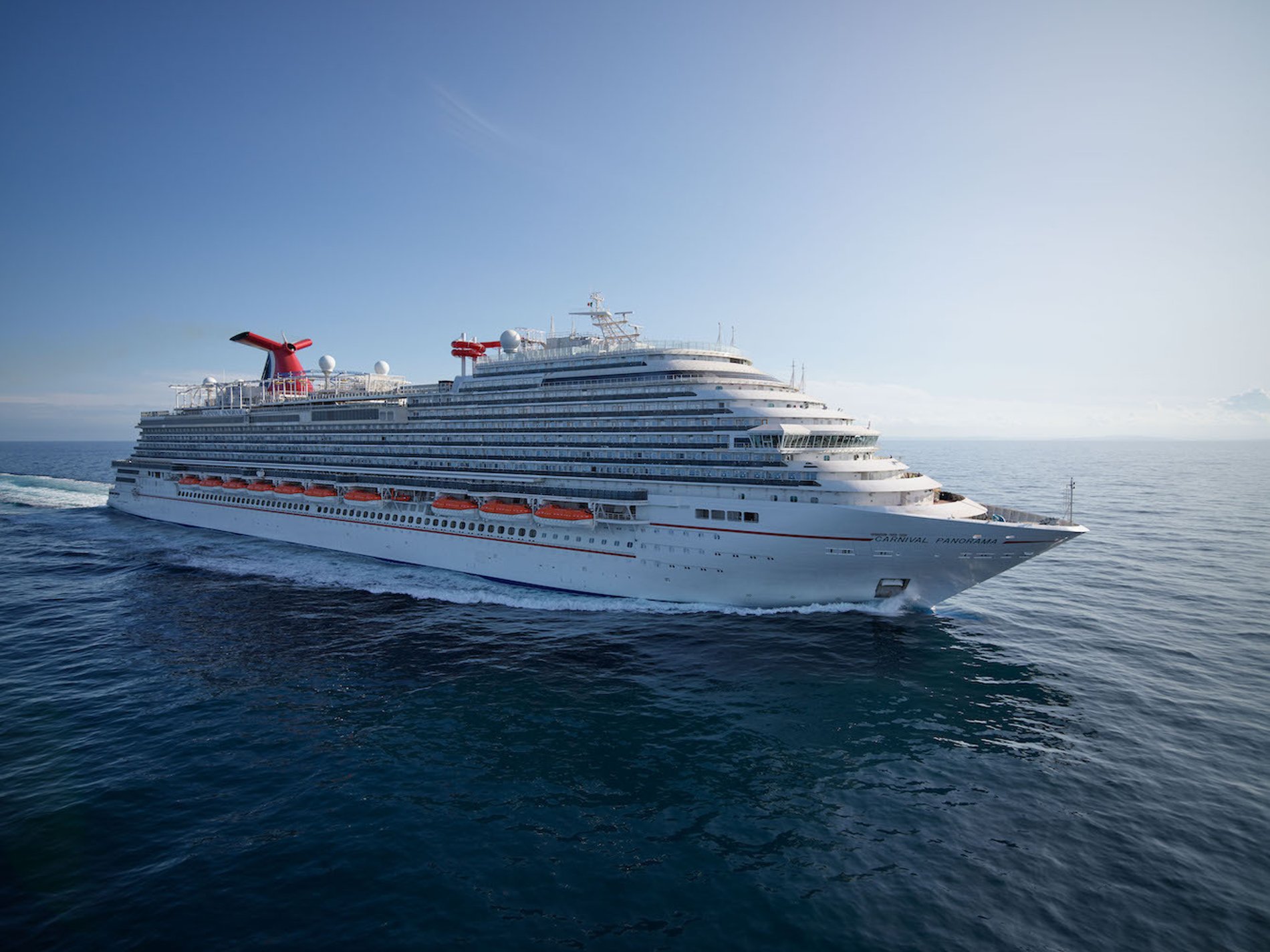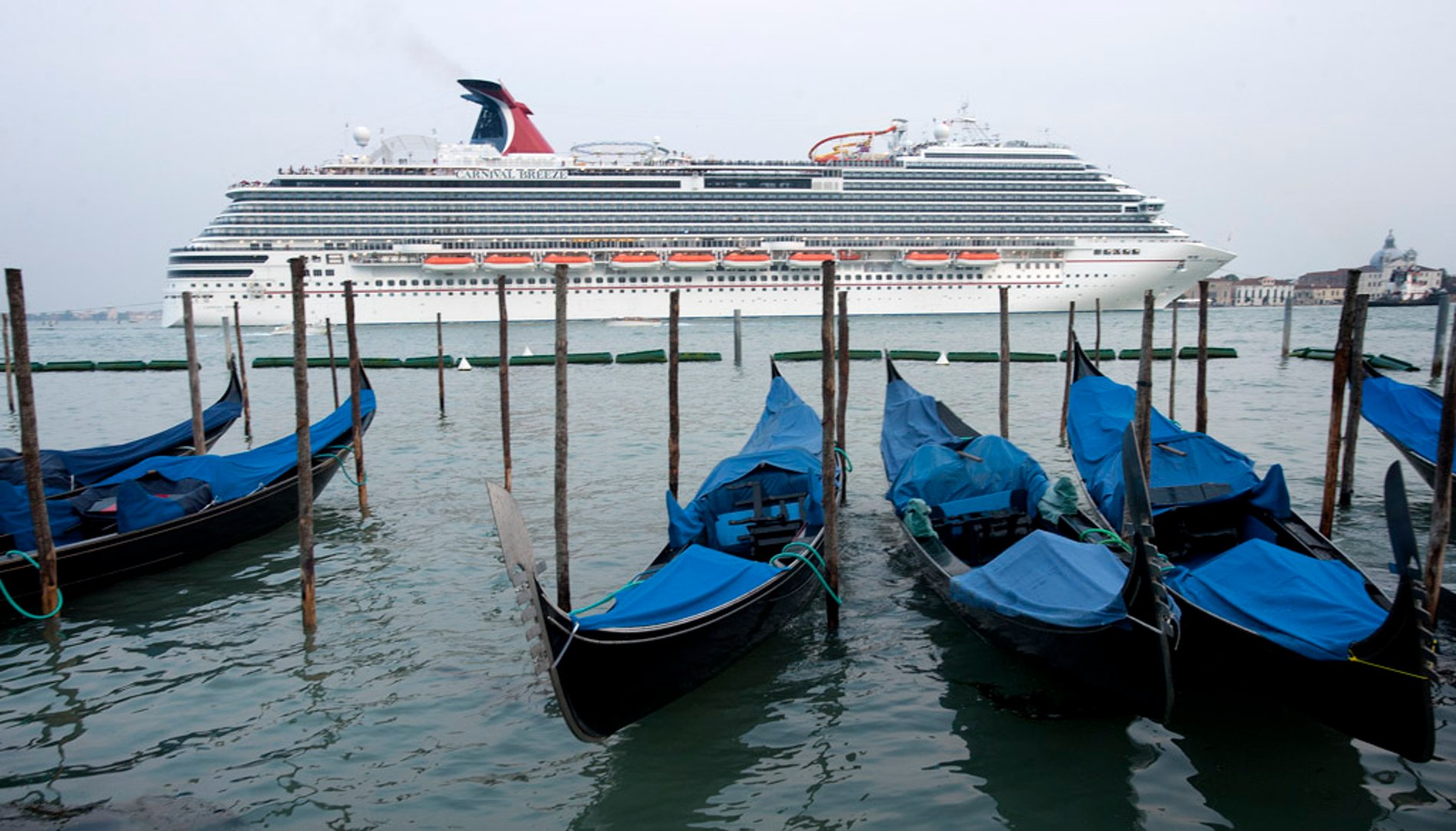 Cruise inclusions
Entertainment on board (production shows included)
Use of the fitness centre
Use of pools, hot tub spas and waterslides
Year-round youth programme for kids aged 2-17
Dining in the Main Dining Room and Lido Restaurant
Breakfast and lunch at Guy's Burger Joint, Guy's Pig & Anchor Bar-B-Que Smokehouse, BlueIguana Cantina, Mongolian Wok and Ol' Fashioned BBQ.
24-hour pizzeria
24-hour soft-serve ice cream and frozen yoghurt
Soft drinks and non-speciality coffee and tea
Unique selling points
Carnival Cruise Line unique selling points
All about fun
Sailing with Carnival Cruise Line is like stepping on board a floating resort, loud, action-packed, non-stop and with plenty to do. The cruise line has the world's first at-sea rollercoaster on its upcoming ship Mardi Gras, and its ship are packed with water slides, sports facilities, miniature gold, 4D theatres and plenty of child-friendly activities. The cruise line even has a CFO (chief fun officer) – basketball legend Shaquille O'Neal.

Great dining
Perfect for families and those looking to indulge, Carnival offers a host of dining options with many included. Complimentary dining includes the grand buffet, the Main Dining Room and Lido Restaurant, along with special venues like Guy's Burger Joint. There are also 24-hour pizza and ice cream stations.