Search for your ideal Cruise
What is Uniworld Boutique River Cruises?
Uniworld is one of the most luxurious river cruise lines in existence, operating a fleet of 13 unique, opulent and lavish six-star river ships. The company was founded in 1976, becoming part of the Travel Corporation in 2004 – a group which also includes luxurious Red Carnation Hotel. The cruise line operates on the waters of Europe, Arica and Asia, and each Uniworld ship is inspired by its destination. Step into a Hapsburg palace on the SS Maria Theresa as you sail down the Danube, or feel like you're staying in a French colonial mansion as you glide down the Mekong on SS Mekong Jewel. Uniworld cruises are costly, but are completely all-inclusive (including premium alcoholic beverages), and the line offers exclusive unique excursions, like a cocktail reception hosted by an Austrian princess and a private visit to her home.
Why choose this cruise line?
Sailing with Uniworld also offers you the chance to go deeper and explore more rivers than most cruise lines offer, such as the mighty Amazon in Peru and the sacred Ganges in India. What makes the cruise line so special is you get to sail these bucket-list destinations from the comfort of a floating boutique hotel, which has some of the best facilities and amenities in the industry. Each ship is designed to emulate the feel of its destination and every touch is thought of – such as indoor heated pools on the Danube and sundeck pools on the Mekong. This level of destination immersion continues to shore excursions, which are complimentary and include lots of after-hours tours of popular attractions to avoid crowds and visits to landmarks, wineries and castles not open to the public.

find your perfect cruise
Reviews for Uniworld Boutique River Cruises
Uniworld Boutique River Cruises Customer Reviews
Cruising with Uniworld
Sailing with Uniworld is all about extravagance, from the lavish and ornate interiors of its ships to the fantastic on board facilities, such as salons, heated swimming pools and state-of-the-art fitness and wellness centres. Staying on a Uniworld ships is like staying in a five-star boutique hotel, and even returning customers will be delighted by each ship's unique character and design. Uniworld's cruising style is to make customers want for nothing, from heated pools and spas through to free-flowing alcohol and fine dining offerings. The line also champions the feeling of exclusivity, particularly with its excursions and shore offering. One highlight includes a cocktail reception at the private home of Princess Anita von Hohenberg. The cruise line is formal, yet relaxed, and passengers often dress for dinner and drinks.
Who should travel with Uniworld
Thanks to its pricing strategy, Uniworld attracts an older crowd of usually wealthy retired couples and groups of older friends. It's the perfect way to celebrate a special occasion, be it a honeymoon, big birthday or anniversary, thanks to the all-inclusive offering a luxury setting. While Uniworld doesn't advertise as a family-friendly cruise line, it does allow children, as long as they are accompanied by an adult of 21 or older at all times. That being said, the line does offer a handful of multi-generational river cruises during school holidays. Uniworld is also a hit with solo travellers, often waiving the solo supplement on select departures.
Uniworld destinations
Uniworld offers an extensive array of sailings, operating in Europe, Egypt, Vietnam and Cambodia, India, Peru, Russia and China. In Europe, the cruise line sails on the popular Danube, Rhine, Moselle, Dutch and Belgian Waterways, Danube Delta, but also on Italy's serene river Po and France's beautiful Rhône, Saône and Seine rivers. In Asia, Uniworld offers sailings on the Ganges, Mekong and Yangtze, while in Russia cruisers can sail on the Volga. Making Uniworld particularly desirable, it also sails on the Amazon in Peru and the fabled river Nile, along with a host of themed cruises such as Christmas market sailings.
Sailings will take place on luxurious Aria Amazon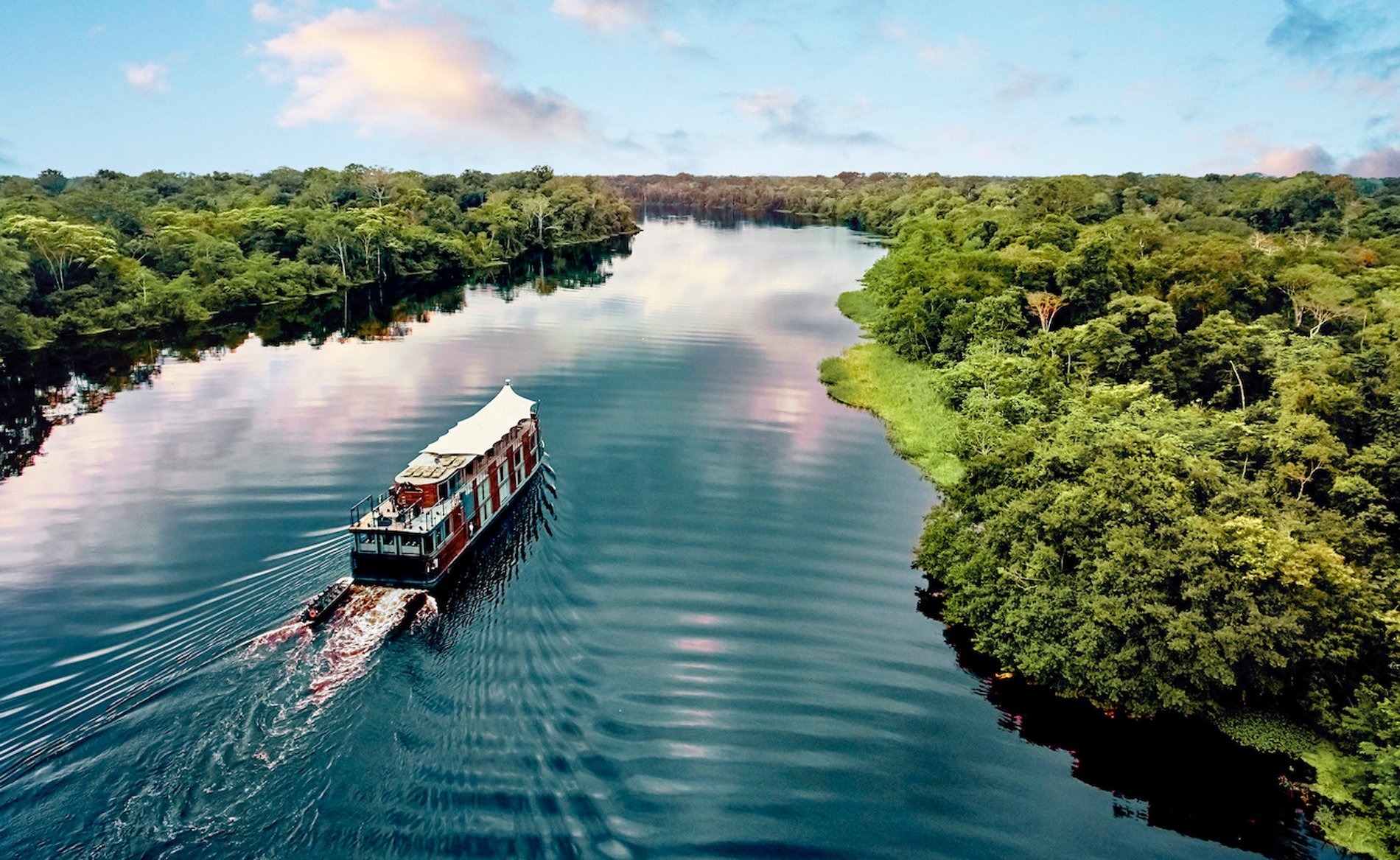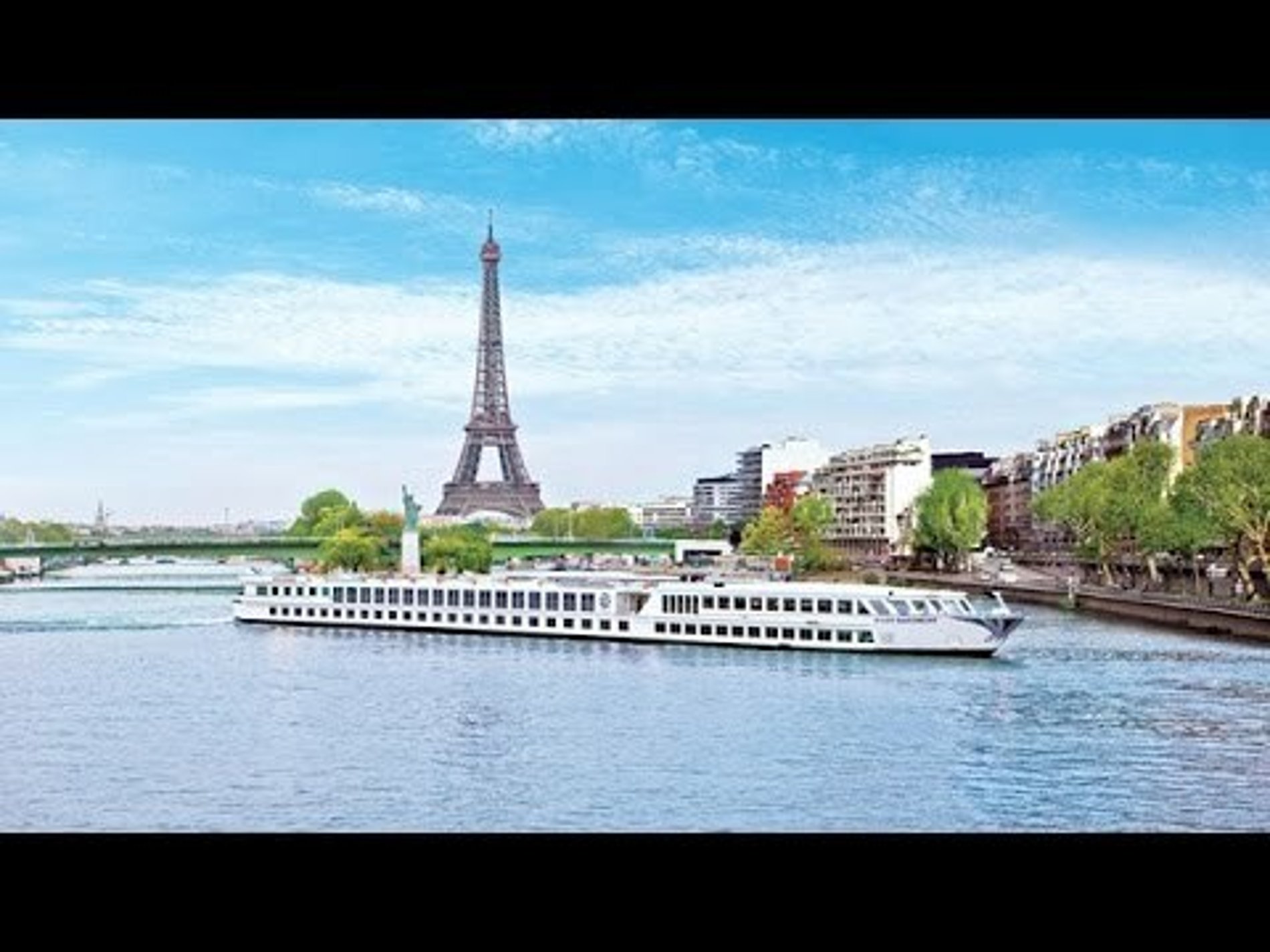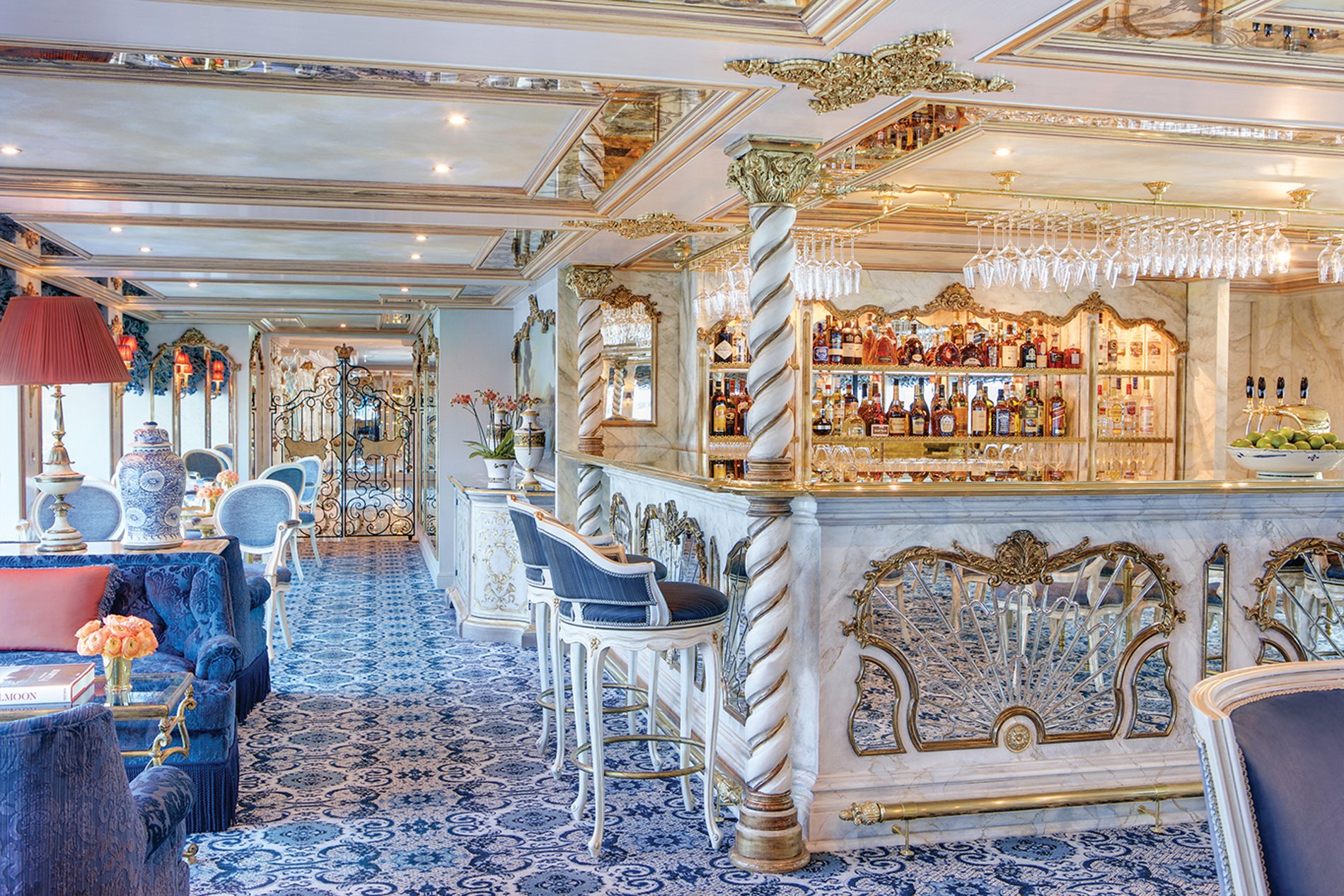 Tradition blends happily with comfort on a Uniworld cruise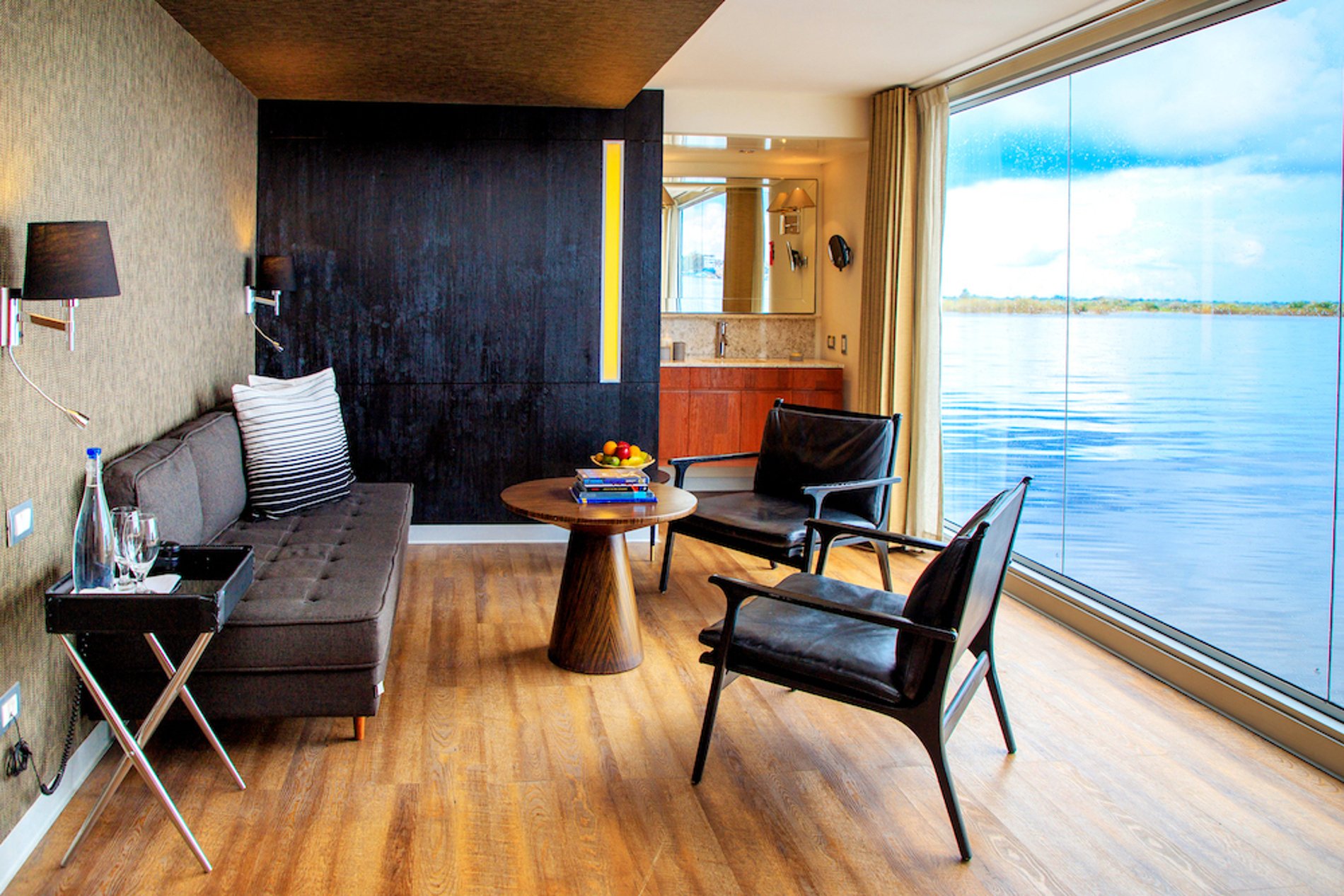 An interconnecting suite on board the ship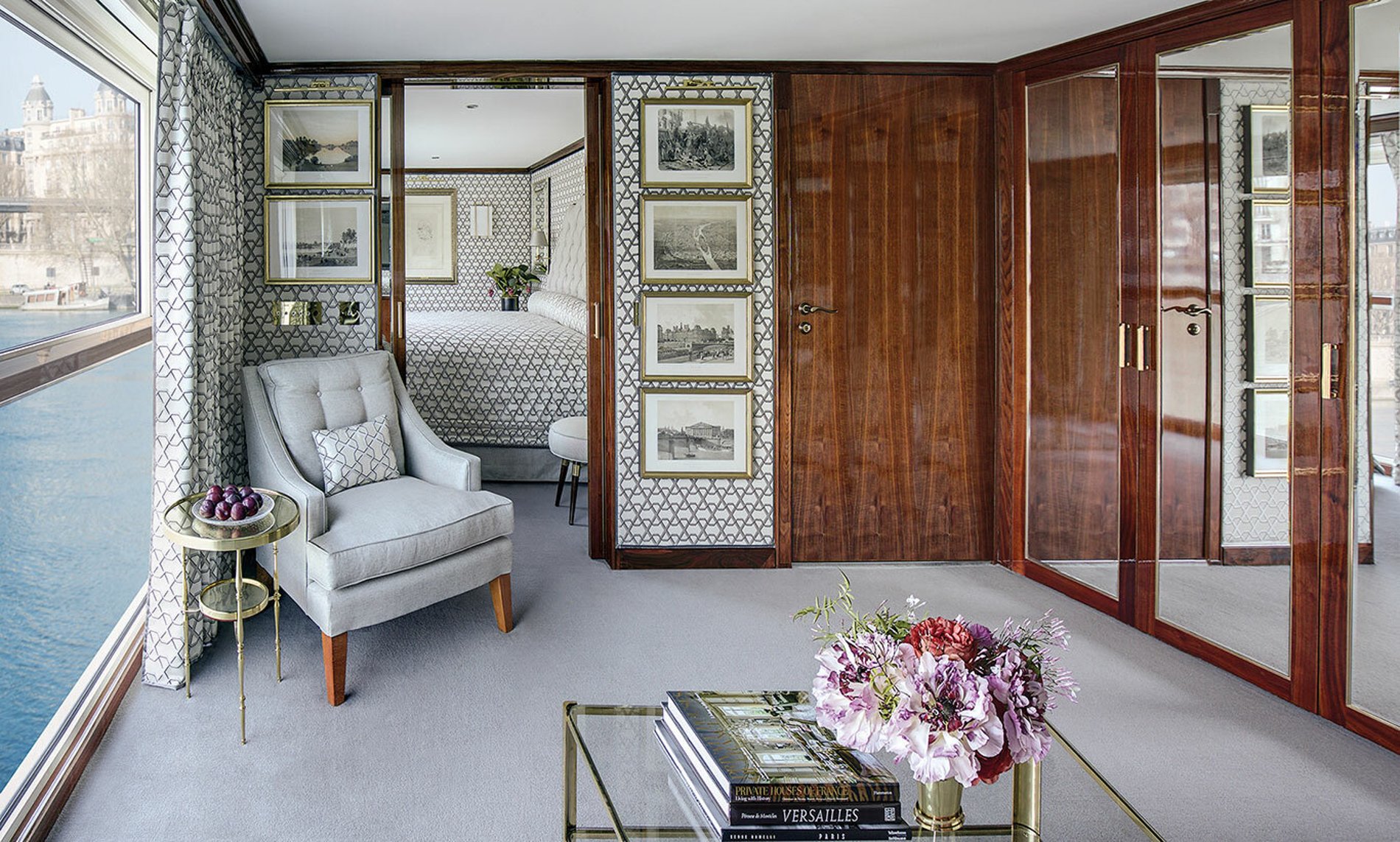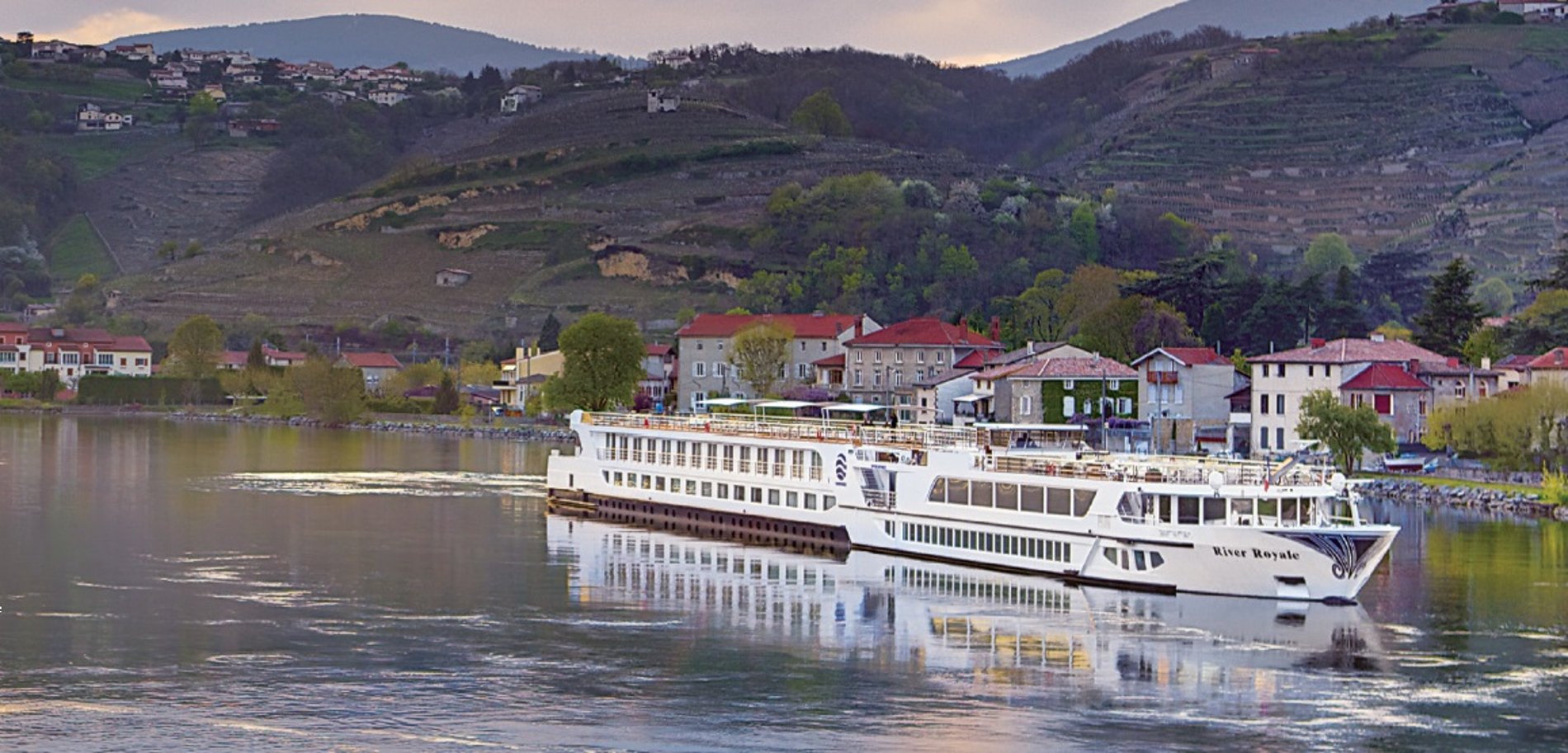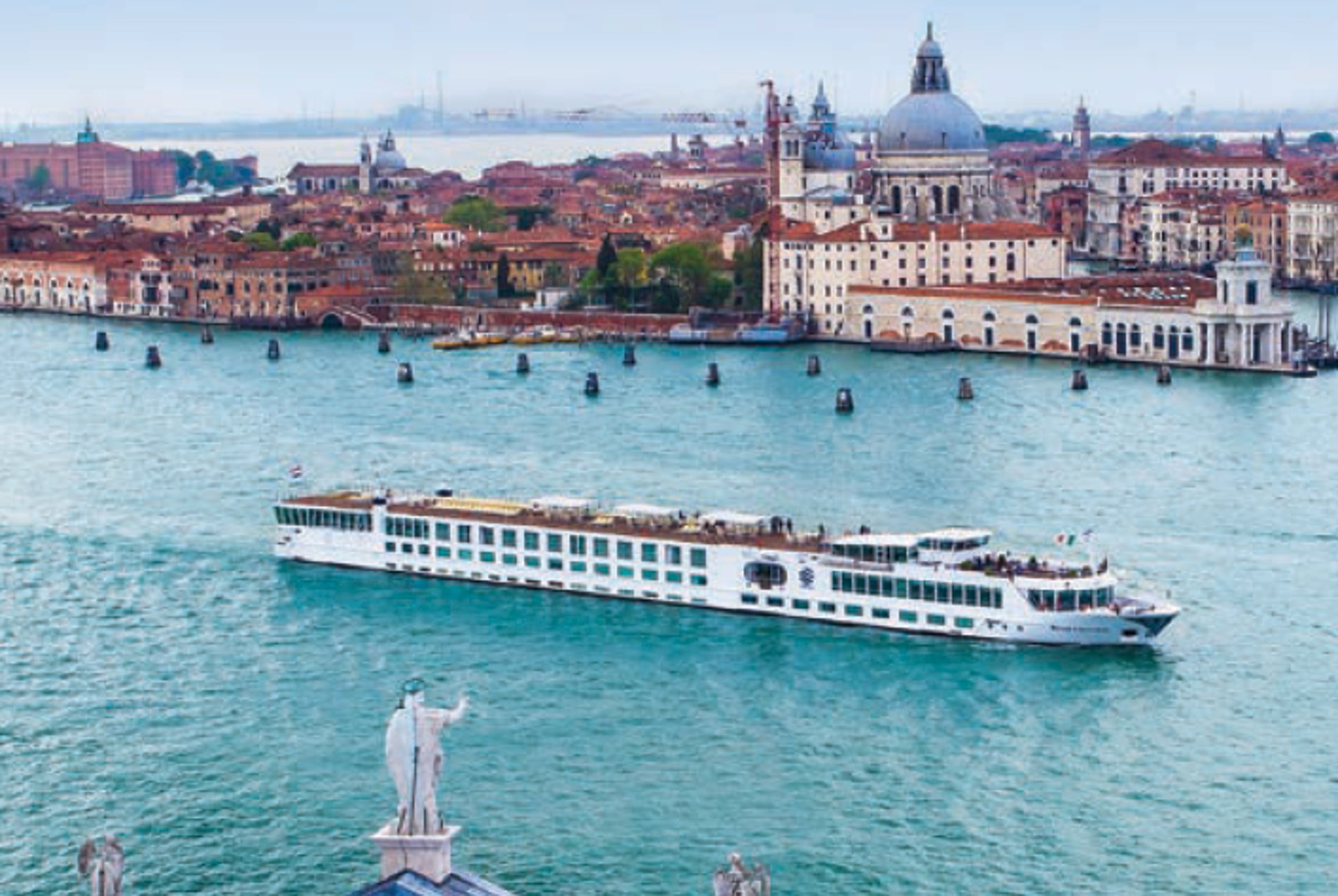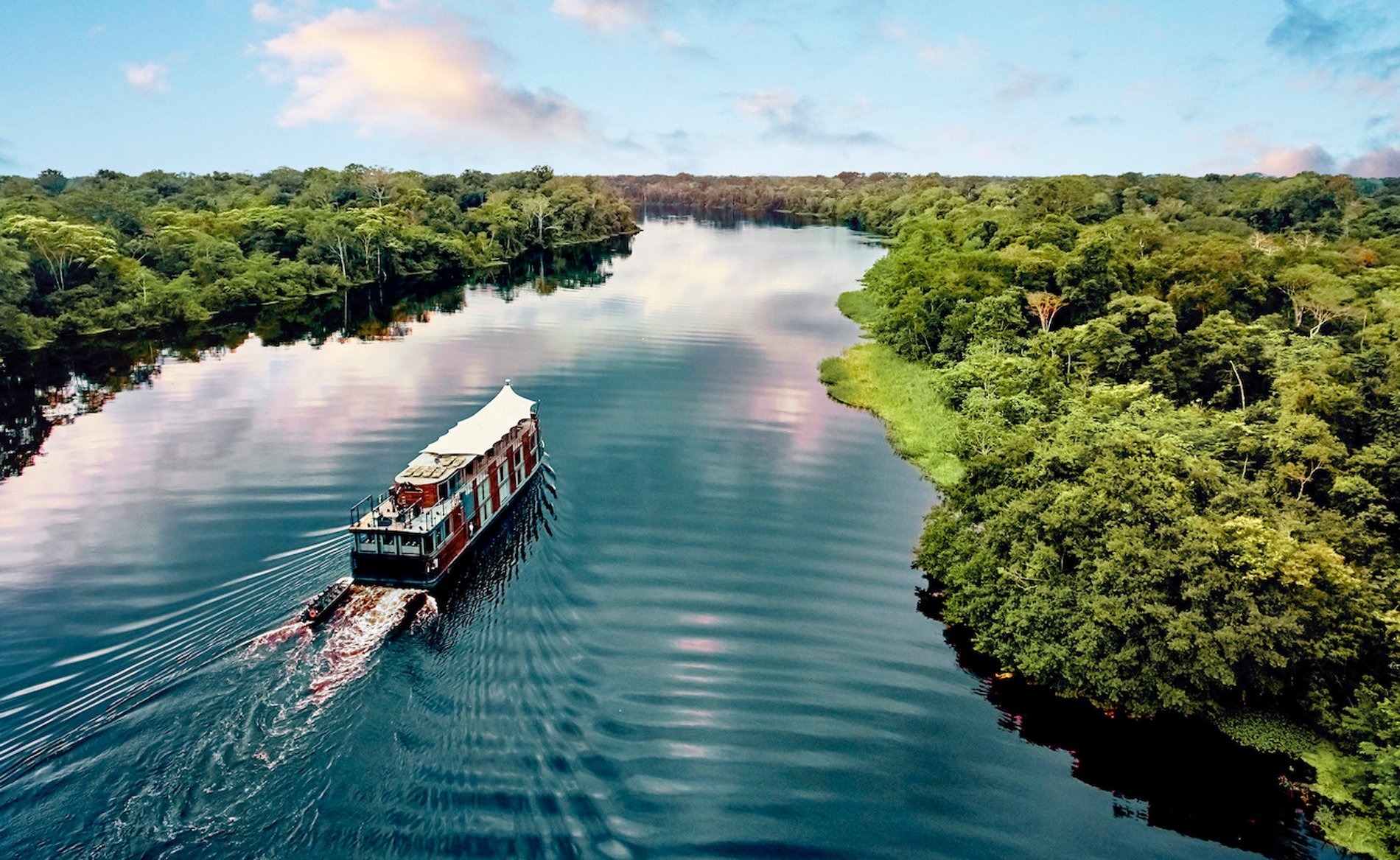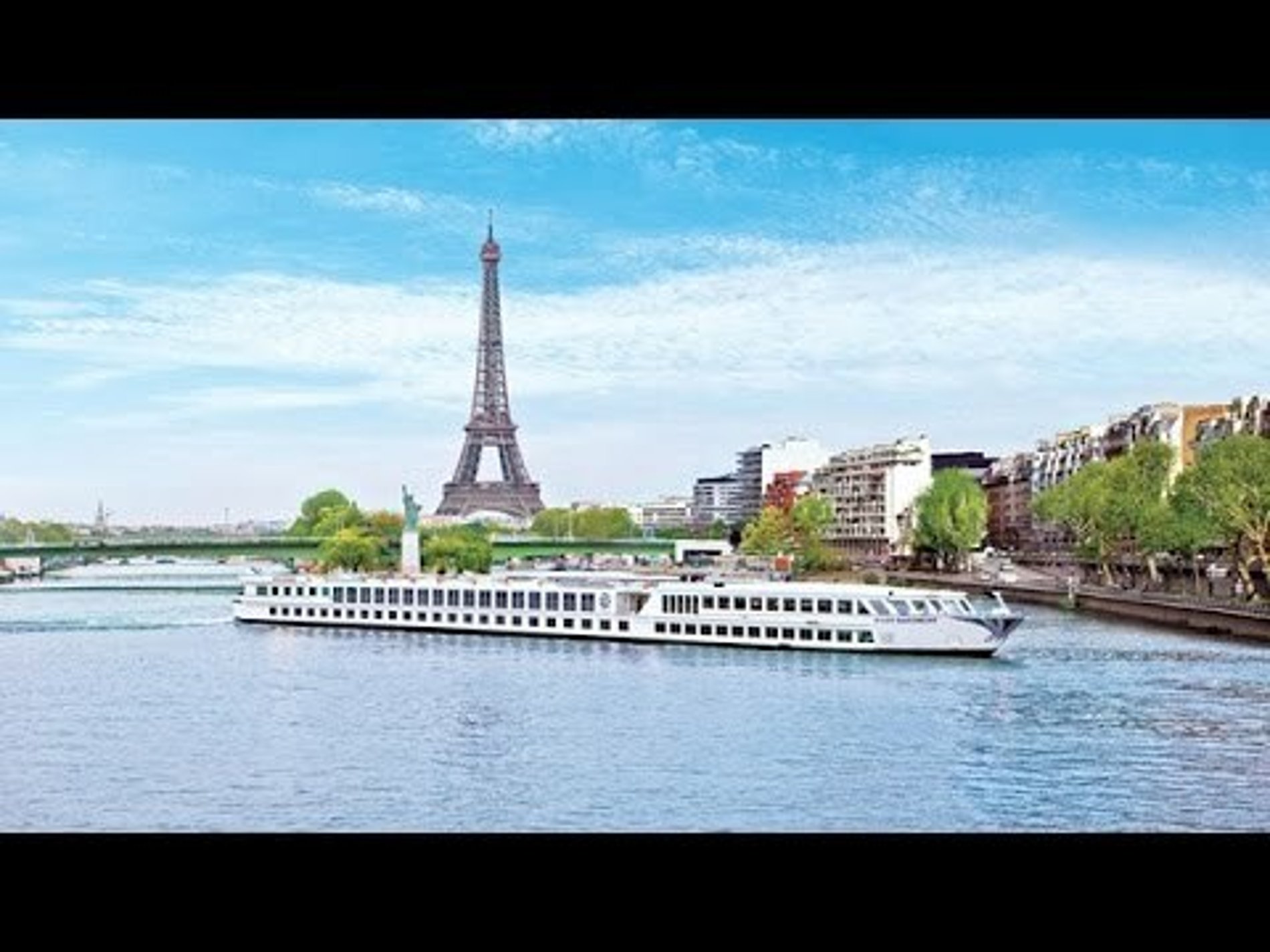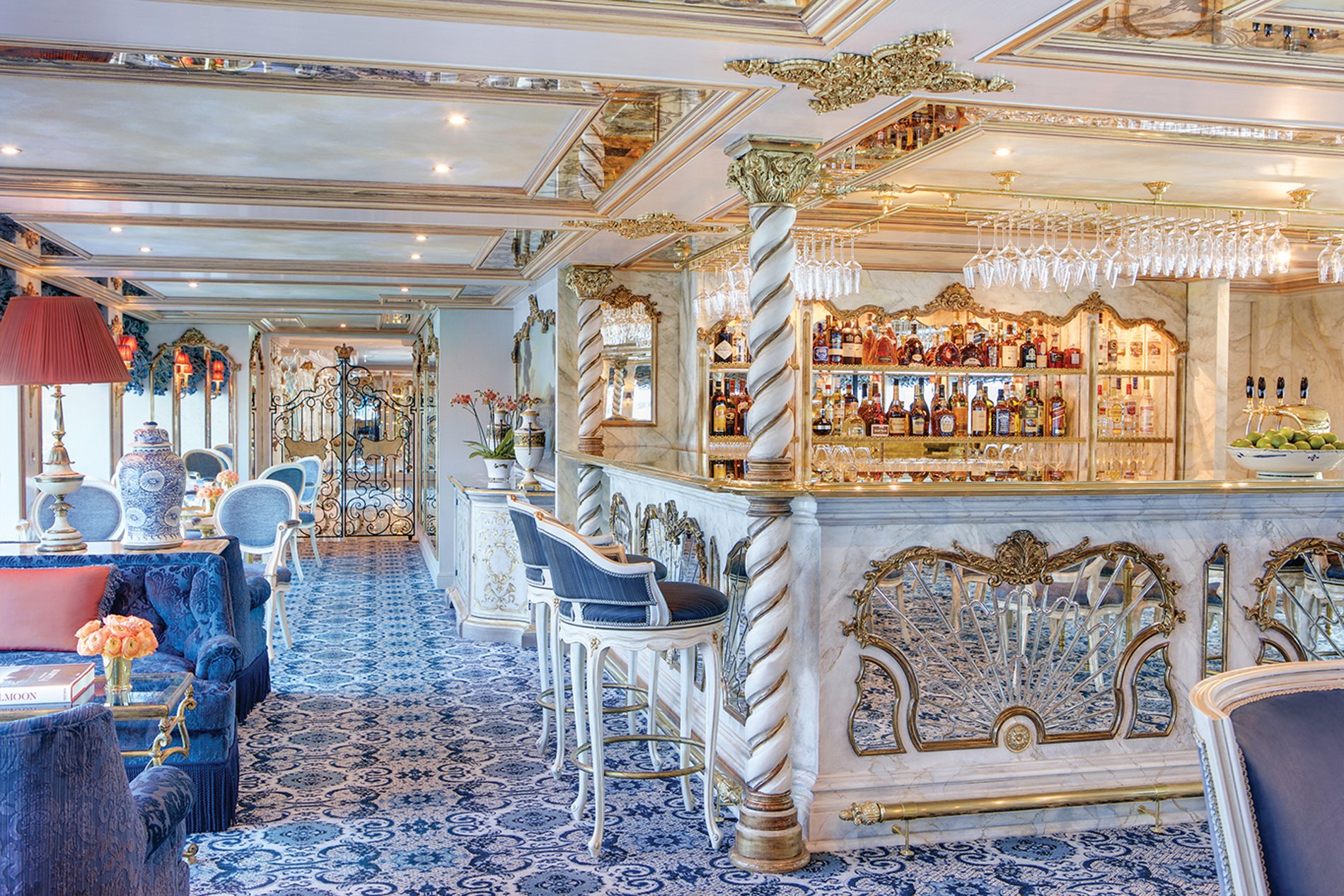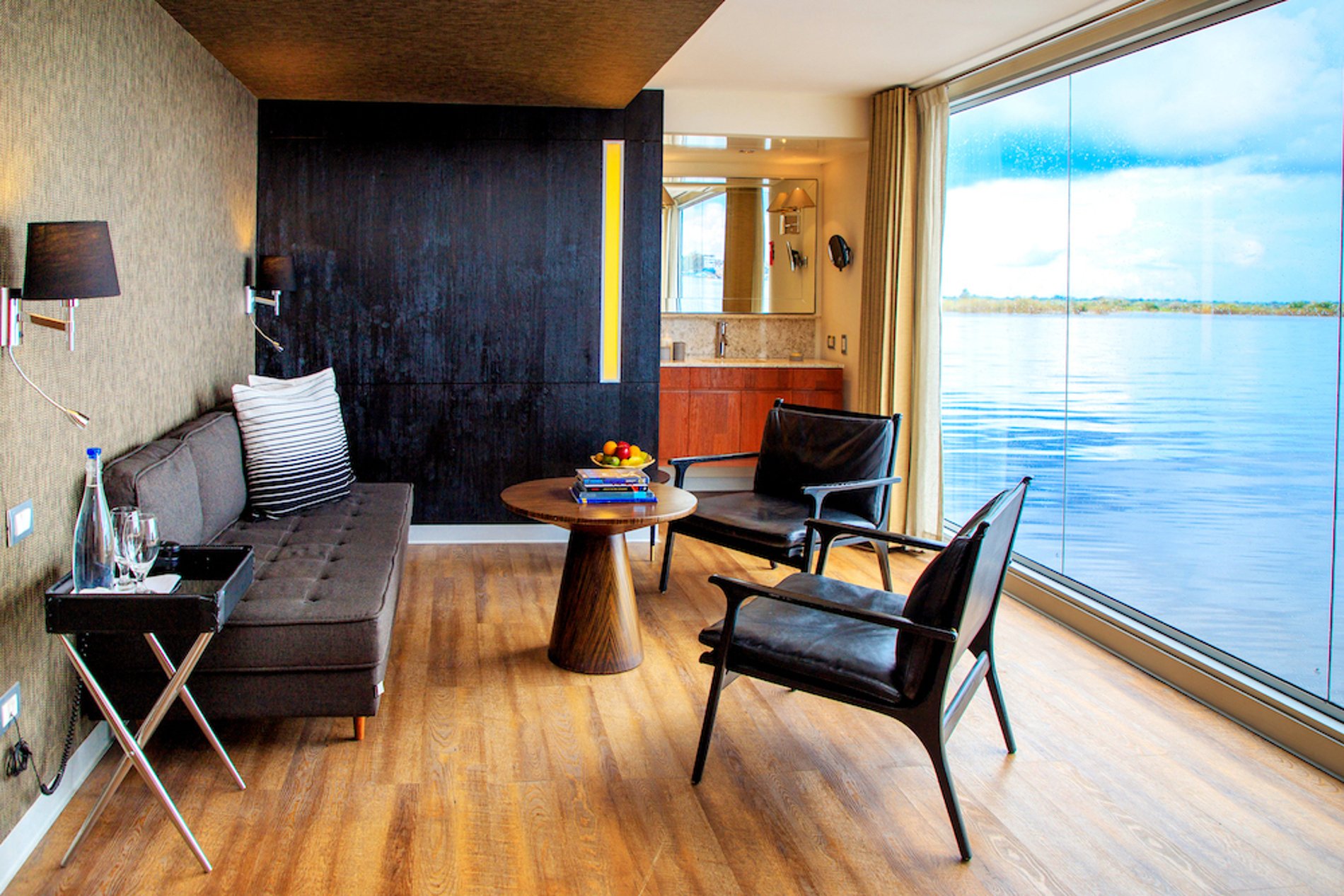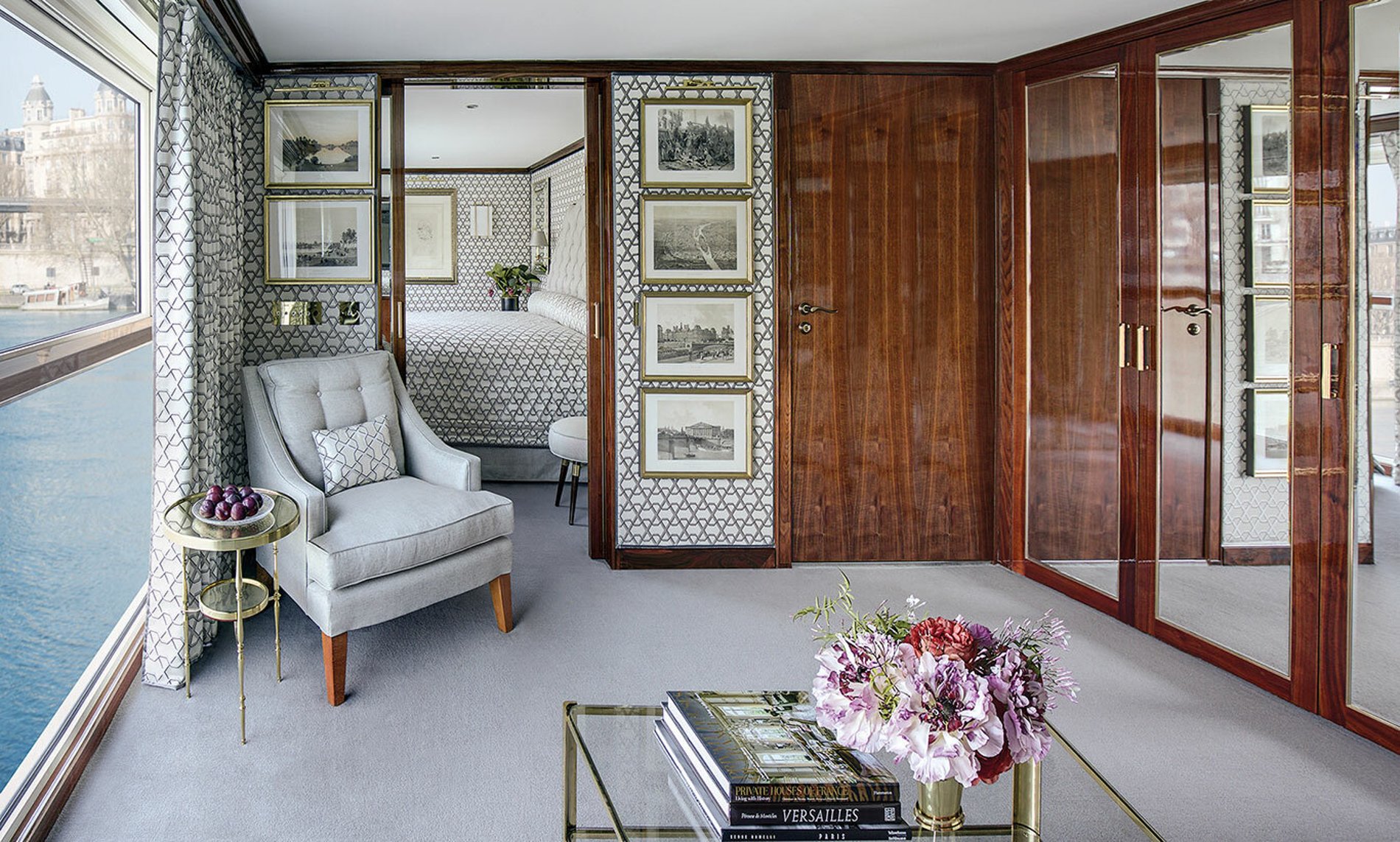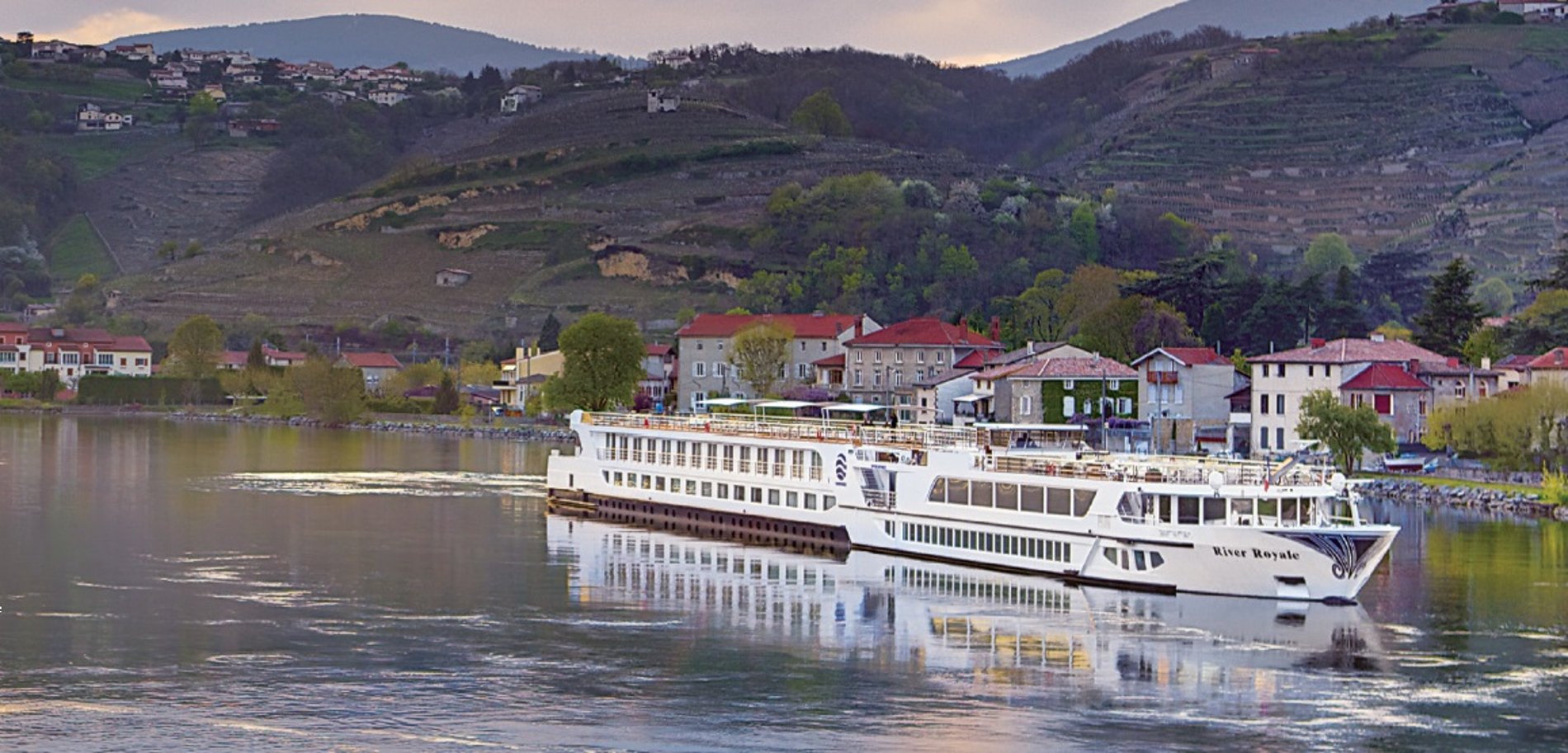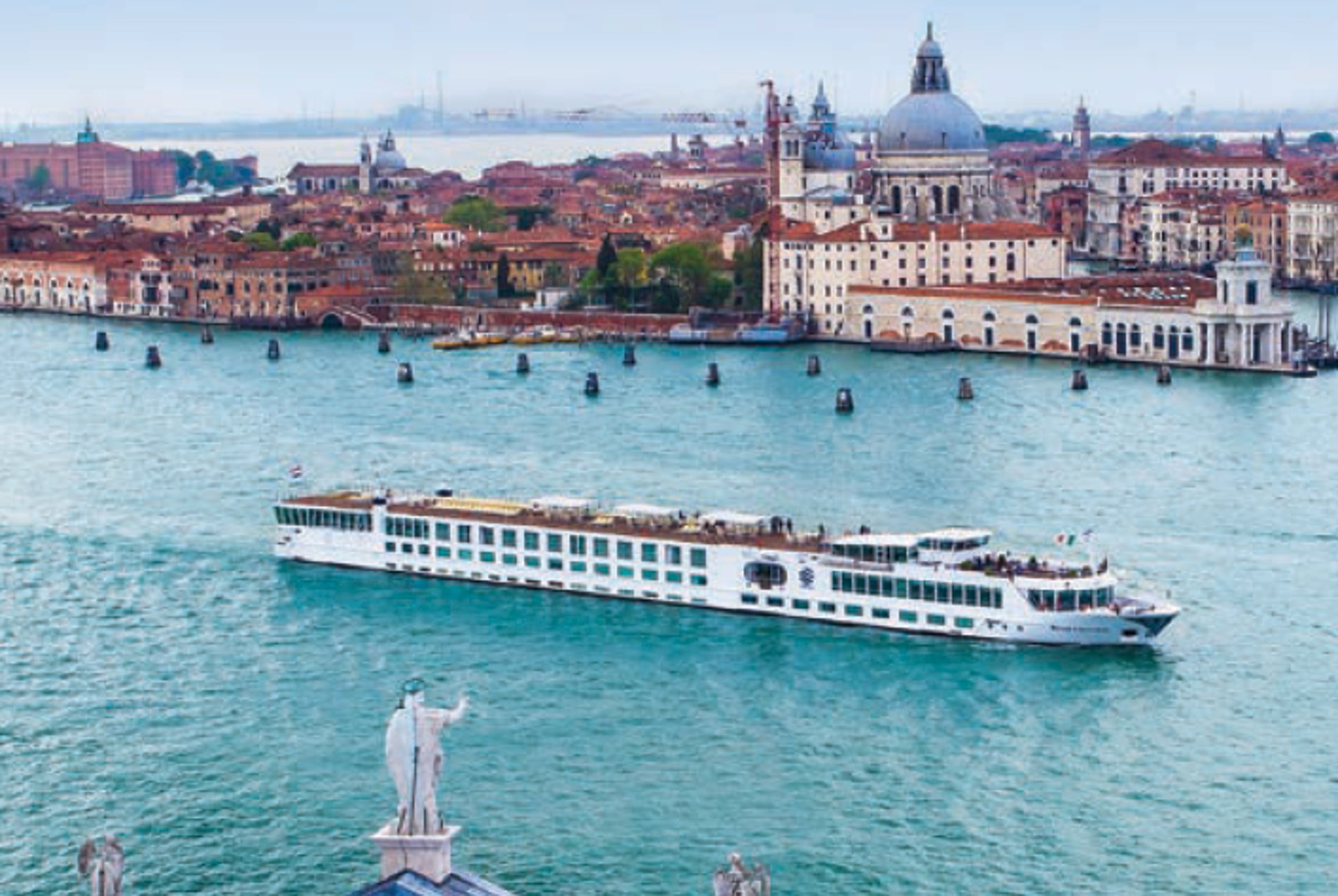 Cruise inclusions
Interiors
Uniworld ships are floating works of art, with bespoke interiors inspired by the destination the ship is sailing. Ships have unique pieces of artwork and interiors such as chandeliers and ornate furnishings on the Danube and French colonial pillars and palm trees on the Mekong.

Destinations
Choice is key. Offering over 500 departures across 20 countries in Europe, Russia and Asia, through an impressive 40 itineraries, Uniworld's vessels traverse more than a dozen of the most scenic rivers across the world.
Red Carnation Partnership
Uniworld shares a synergy with its award-winning sister company, Red Carnation Hotel Collection, to create one of the world's only authentic boutique hotel experience on the rivers. Their shared passion for excellence and guest experience is embodied by their 'no request too large, no detail too small' philosophy.
Unique selling points
Being a six-star river cruise operator, Uniworld offers an all-inclusive service, right from the start with your flight to the ship to the end with your gratuities. Sailing with Uniworld is the pinnacle of river cruising, and on board passengers get all food and drink included (including premium alcoholic beverages), complimentary shore excursions, use of the ships' incredible facilities, wi-fi and access to the cruise line's fleet of bicycles for exploration ashore.