Why cruise on this ship?
The cosmopolitan style of River Empress, with its rich jewel tones and vibrant atmosphere, is certain to captivate you. Whether you're dining in the ship's sleek restaurant—reminiscent of a New York jazz and supper club—or relaxing over a cup of tea on the Sun Deck as you gaze out at the 360-degree view, there is no better or more relaxing way to travel through the scenic heartland of Europe.

Dining
With Uniworld, you can always count on having the finest quality foods prepared with locally-sourced ingredients. The talented chefs∘ also feature local, regional, and seasonal specialties made with a traditional flair.
Uniworld's extensive wine list includes such world-class vintages as the 1995 Nikolaihof Riesling from Austria, which recently received the highest∘ possible score—100 points—from prestigious wine reviewer Robert Parker.
Guests aboard Uniworld's "Enchanting Danube" itinerary will enjoy a private tasting of organically grown wines∘ at the Nikolaihof wine estate, Austria's oldest winery, located on the site of an ancient Roman fort in the scenic Wachau Valley.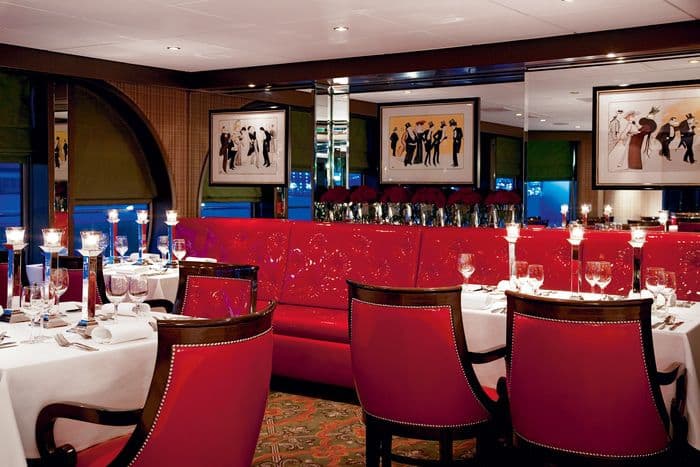 Restaurant
The onboard restaurant offers guests gourmet dinners paired with distinctive wines and craft beers, culinary demonstrations and tastings as well as private onshore wine and beer tastings exclusively for Uniworld guests.
Chefs will serve signature dishes designed to soothe the soul and warm the heart, along with their traveling Lite menu with health-conscious options.
With Early Riser breakfasts, Afternoon Tea, All-day Bistro menu for snacks and Al fresco dining, there is just so much to excite your tastebuds!
From Farm to Ship
Farm-to-table isn't just a trendy culinary buzzword around here. It's a governing philosophy and commitment to serving you the very best local dishes created by our master chefs. When in Italy, dinner may consist of Prosciutto di Parma pizza and Osso Buco Milanese, prepared to your liking, with meats and vegetables sourced from just miles away. After a day immersed in Indian culture, your taste buds may do some immersing of their own with Gajar Shorba and Tandoori Chicken Tikka for lunch. Live brilliantly. Dine locally. That's our story and we're sticking to it.
Creative Culinary Options
For those interested in healthier dining options, our Traveling Lite menu features all of the flavor of our traditional menu, but with fewer calories. We also offer a variety of vegetarian and vegan options, prepared just for you. If you have a specific meal preference, just ask. Our chefs will be happy to accommodate.
We learned from the best
Mrs. Beatrice Tollman's culinary vision lives on with her many Signature Dishes you can enjoy onboard. Mrs. Tollman's memoir, A Life in Food, chronicles her gastronomic prowess and joy of being able to share her life's passion with thousands of guests. You'll discover many of the recipes Mrs. Tollman published on our menu, including Bea's Chicken Soup, Sesame Fried Chicken and Honeycomb Ice Cream. If the all-inclusive amenities and luxurious accommodations weren't enough to put you in a state of comfortable bliss, the homegrown cooking will.
Features
Experience: Complimentary
Food type: Varies
Entertainment
Sip a glass of wine while you cruise past beautiful landscapes and world-famous landmarks on your way to your next destination...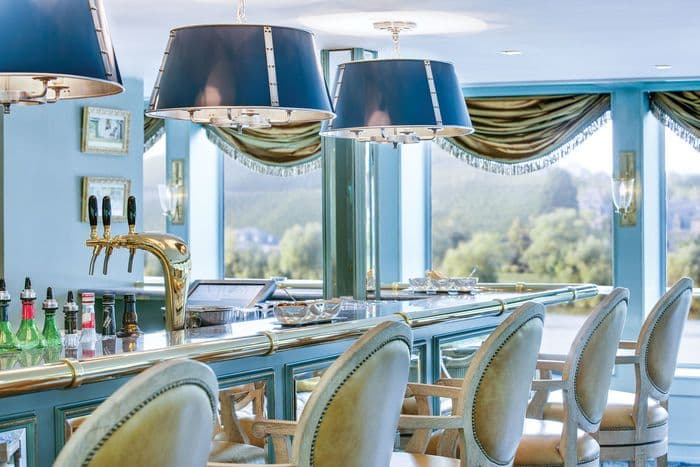 Uniworld Boutique River Cruises - River Empress - Bar.jpg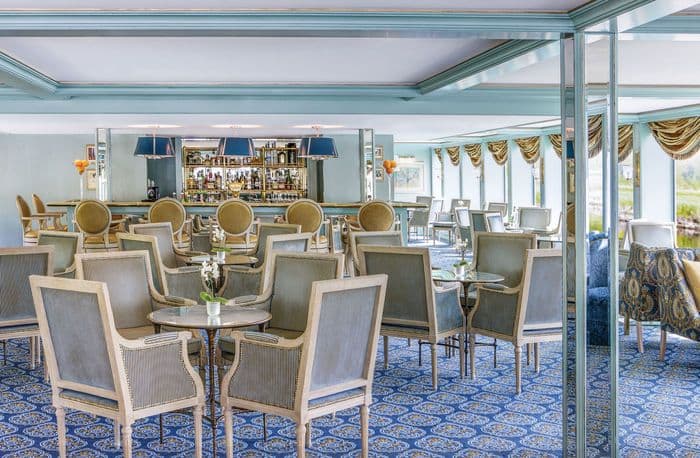 Uniworld Boutique River Cruises - River Empress - Main Lounge.jpg
Uniworld Boutique River Empress Main Lounge 2.jpg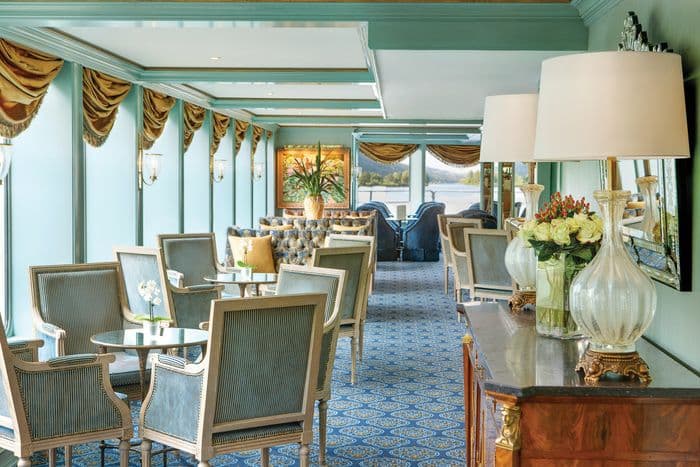 Uniworld Boutique River Empress Main Lounge 1.jpg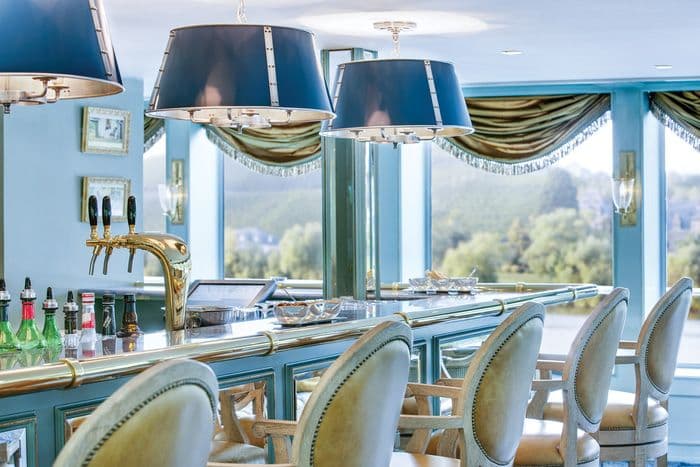 Uniworld Boutique River Empress Main Lounge 0.jpg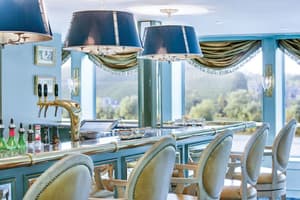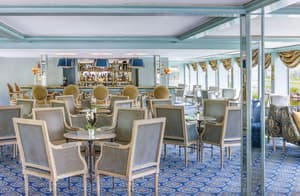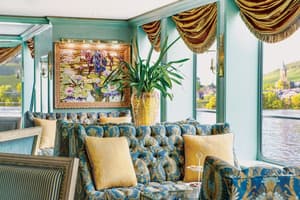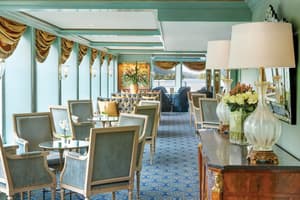 Main Lounge and Bar
The Main Lounge boasts a panoramic view, a full-service bar and a dance floor.
Signature Cocktails

Our cocktails, much like our ships, are one-of-a-kind and inspired by the destinations we visit. Our bartenders are sharing their favorites with you.

Local Wines
Uniworld cruises through some of the world's most acclaimed wine producing regions in Europe. Our onboard wine menus are expertly curated by our staff of Sommeliers to reflect the local destination. Plus, you can enjoy these local wines as part of your all-inclusive package.

Local Beers
Our onboard beer menus feature unique lagers, ales and stouts from small local breweries, giving you a taste of the world's finest. The best part? It's all included.

Premium Spirits
Extra dirty Grey Goose martini with locally harvested olives? It's all yours. As is everything else you can think of. With our ultra-inclusive amenities you can enjoy unlimited beverages onboard.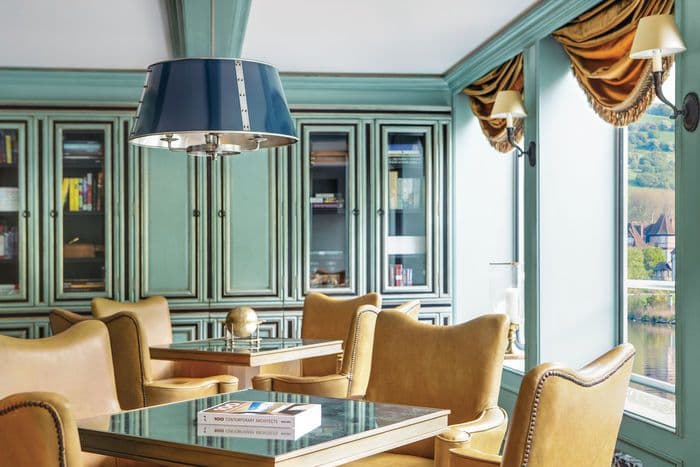 Captains Lounge and Library
Complete with full-service bar, the Captains∘ Lounge and Library is the perfect place to unwind with a good book.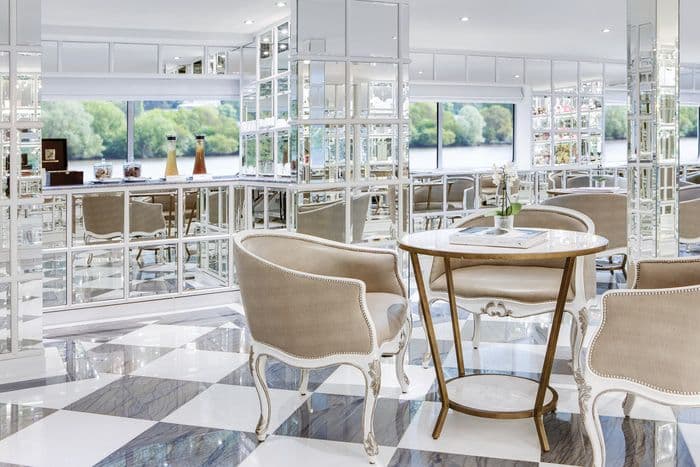 Patio Lounge
The Patio Lounge can be found on Danube Deck.
Enrichment
Every Uniworld cruise is meticulously crafted to be an experience you won't find anywhere else, filled with moments that are each more breathtaking than the last. We've gone the extra mile to ensure our included and optional excursions immerse you in the authentic culture, sights and cuisine of the places you'll visit.

Uniworld Boutique Excursions Enrichment 2.jpg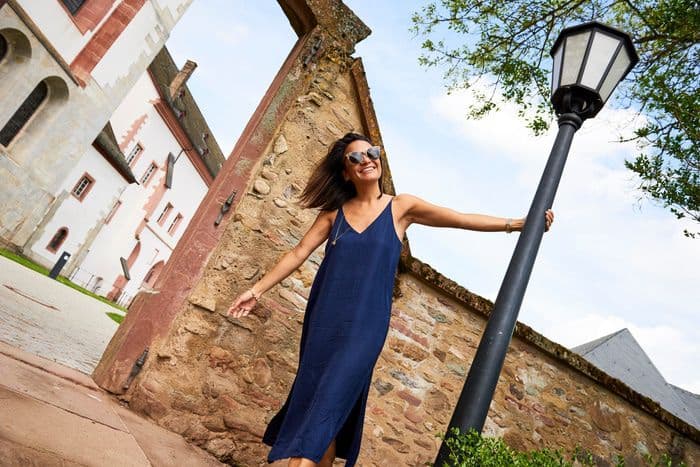 Uniworld Boutique Excursions Enrichment 1.jpg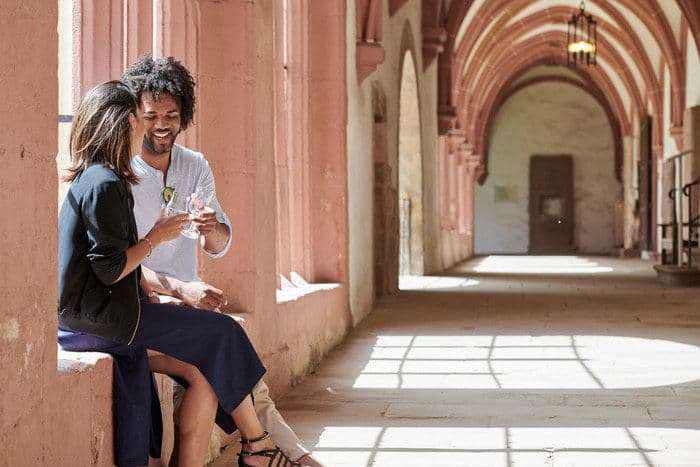 Uniworld Boutique Excursions Enrichment 0.jpg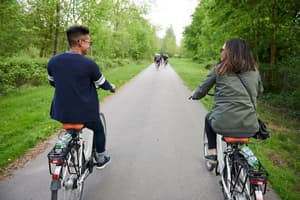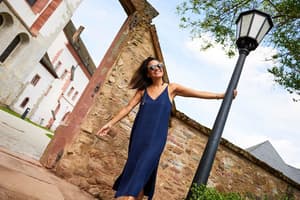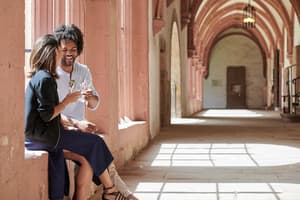 Included Excursions
VILLAGE DAY
Get an in-depth look into the quaint destinations we visit and the local people who bring them to life.
LET'S GO
These active excursions feature walking, hiking, cycling, kayaking and golfing activities.
DO AS THE LOCALS DO
Experience life like a local, from riding the subway to stopping into a café for a local treat.
NIGHTS OUT
Private after-hours tours of popular attractions and fun local nightlife experiences.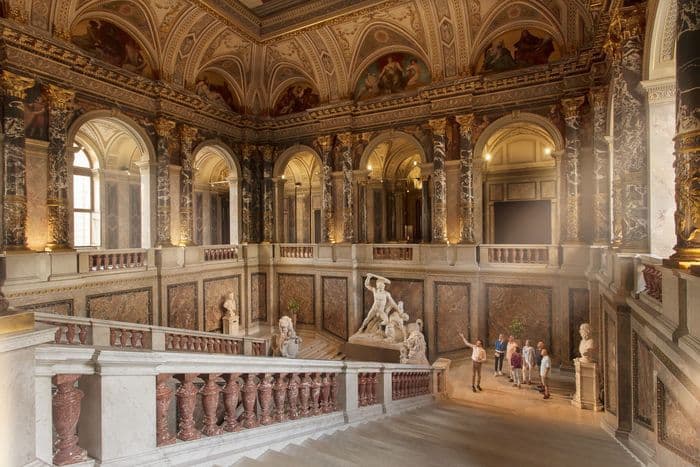 Private Experiences
From visiting a museum without the crowds to an after-hours∘ tour of a famous landmark, these included, once-in-a-lifetime experiences are arranged privately for Uniworld guests.

Features
Education
Local Experience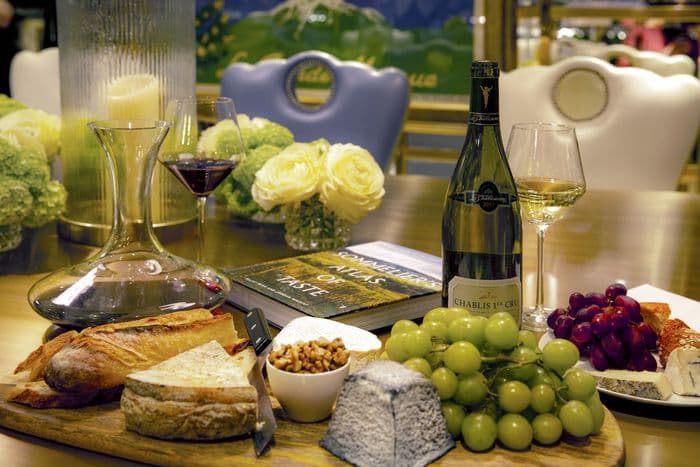 Uniworld Boutique River Cruises - River Duchess - Private Experiences 1.jpg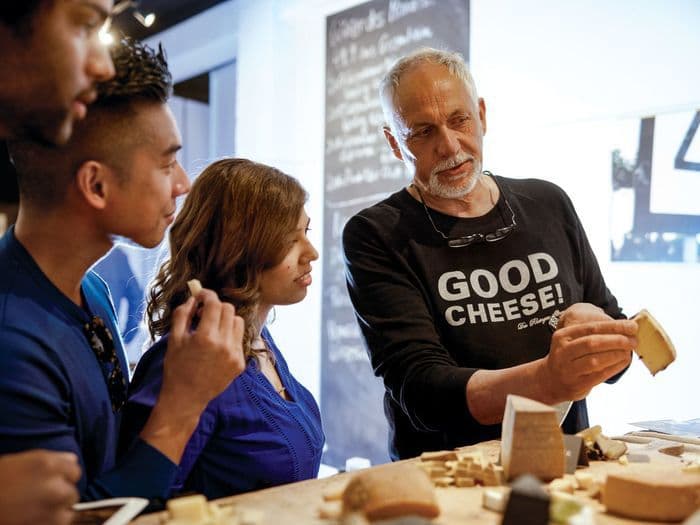 Uniworld Boutique River Cruises - River Duchess - Cheese Tasting 1.jpg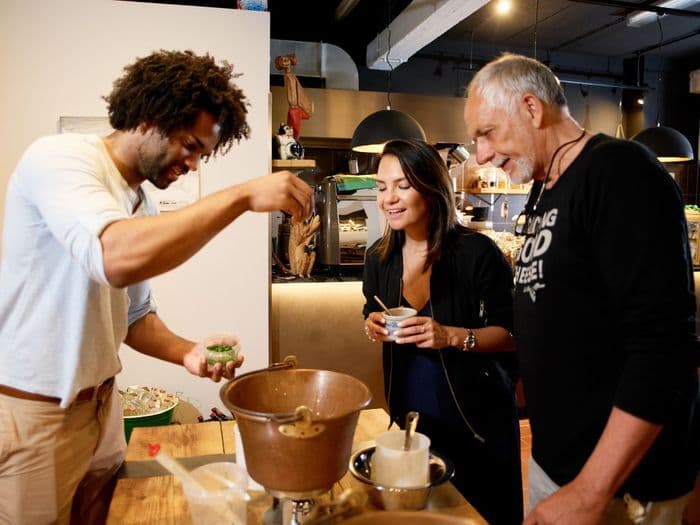 Uniworld Boutique River Cruises - River Duchess - Cheese Tasting.jpg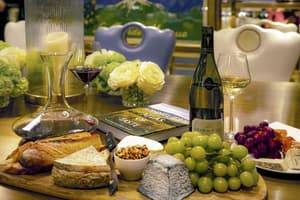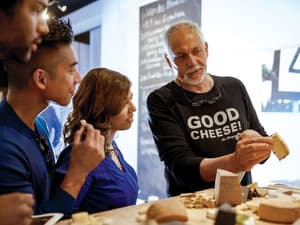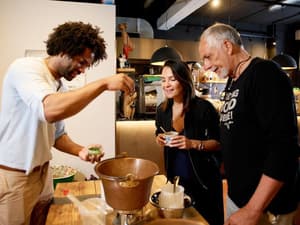 Masterpiece Collection
Tasting cheese with a cheese affineur in Rüdesheim or cruising∘ through the streets of Bordeaux in a retro sidecar–if going above and beyond is what you're after, you'll be sure to enjoy our selection of Masterpiece Collection optional experiences, available for an additional cost.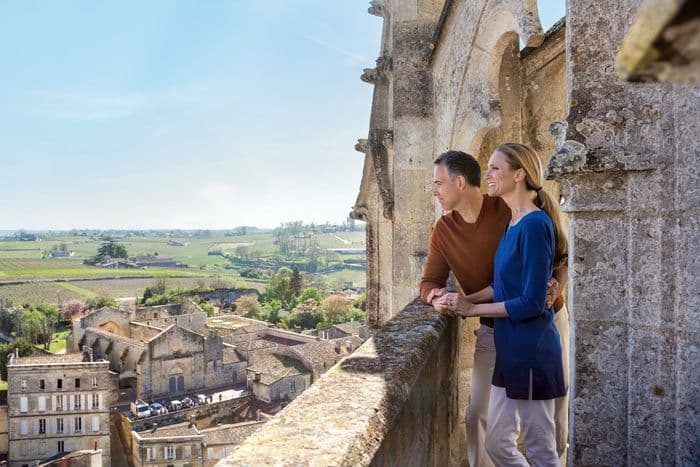 Uniworld Boutique Excursions Enrichment 1.jpg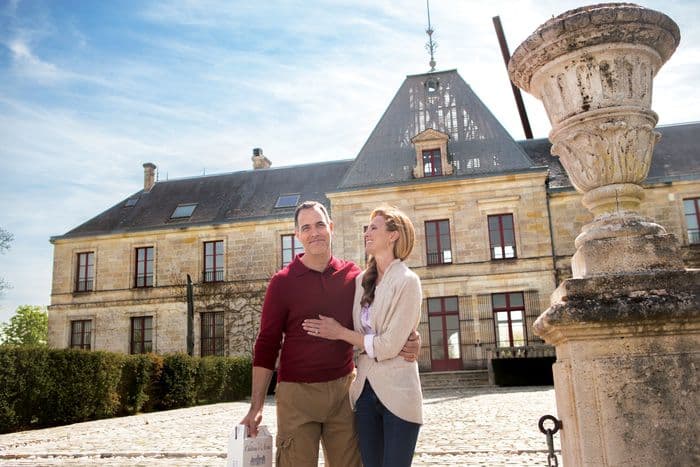 Uniworld Boutique Excursions Enrichment 0.jpg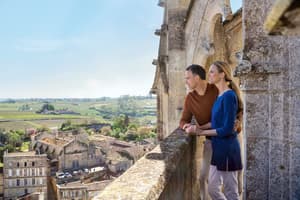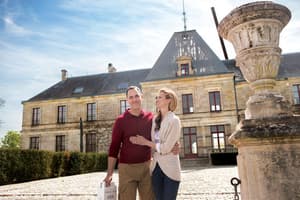 Curated Services
Guests looking to treat themselves and their loved ones to a private, extraordinary experience can arrange a Curated Service. These experiences can be booked onboard, are often accompanied with a private car and/or guide, are fully customizable, and provide guests with an opportunity to create an exceptionally special moment just for them.
Health and fitness
The River Empress is equipped with a state-of-the-art fitness centre and the Serenity River Spa, which are generously sized and operated by professionals.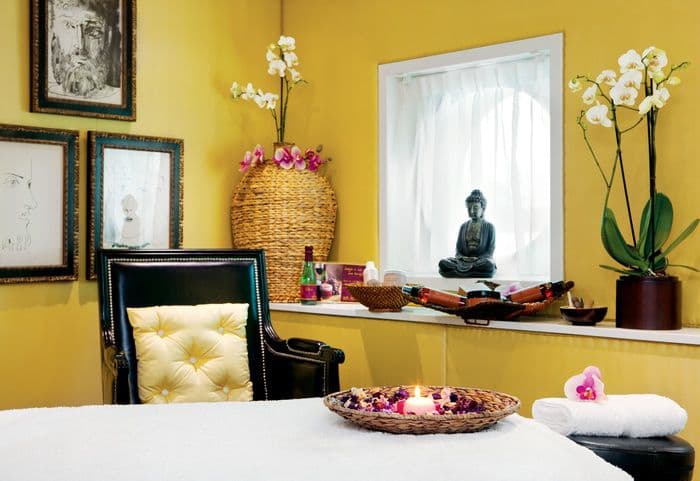 UNIWORLD Boutique River Cruises River Princess Interior Mini Spa.jpg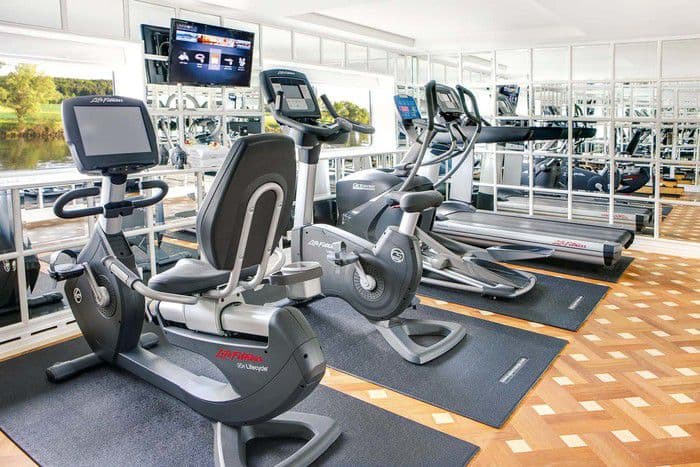 UNIWORLD Boutique River Cruises River Empress Interior Fitness Center.jpg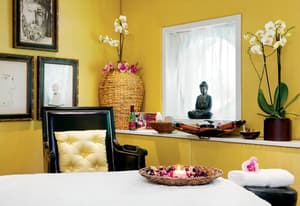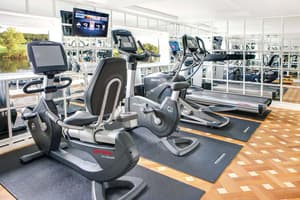 Fitness Centre & Serenity River Spa
The River Empress is equipped with a state-of-the-art fitness centre and the Serenity River Spa, which are generously∘ sized and operated∘ by professionals.
Kids and teens
Generations Collection Cruises available.
Every Uniworld Generations cruise includes special programs, events and excursions designed specifically for your world travellers in training.

Uniworld specializes in personalised travel, and that goes for our younger∘ guests as well. Since no two kids are alike, we offer a full range of enticing onshore excursions and onboard activities—some geared for children and others tailored for tweens and teens.

Accommodation
Your Uniworld stateroom is a chic yet cosy cocoon- ideally designed for a daytime catnap and full-night's rest alike. Your bed is handcrafted by Savoir® of England bed-makers to the world's finest∘ hotels, including London's legendary Savoy Hotel. Your bed is dressed in divine linens of the highest quality and topped with a fluffy duvet and you always have your choice∘ of pillow options to ensure the most restful sleep.
Your bathroom is adorned in gleaming floor-to-ceiling marble. we've even added special touches, such as backlit magnifying mirrors. Daily housekeeping∘ keeps things tidy, and evening turndown service always features a scrumptious surprise.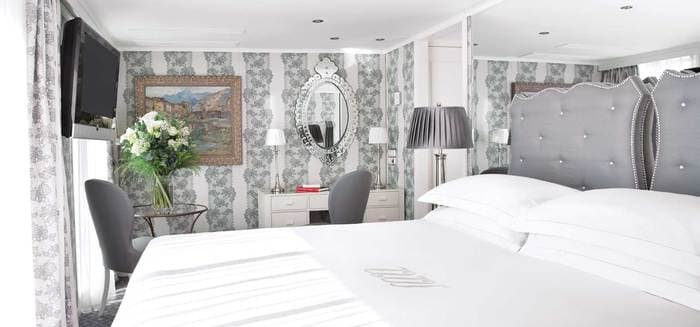 UNIWORLD Boutique River Cruises River Empress Accommodation Suite 2.jpg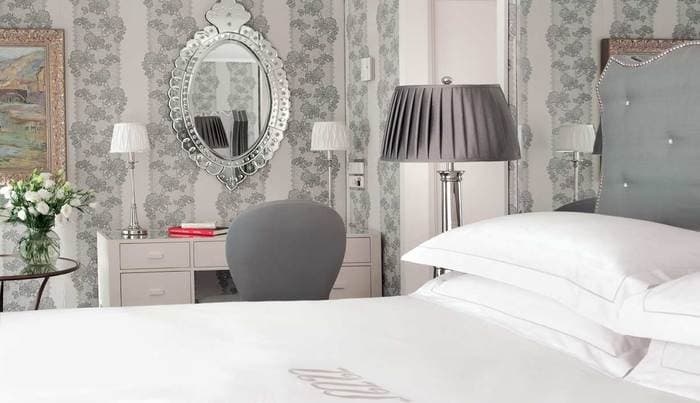 UNIWORLD Boutique River Cruises River Empress Accommodation Suite 4.jpg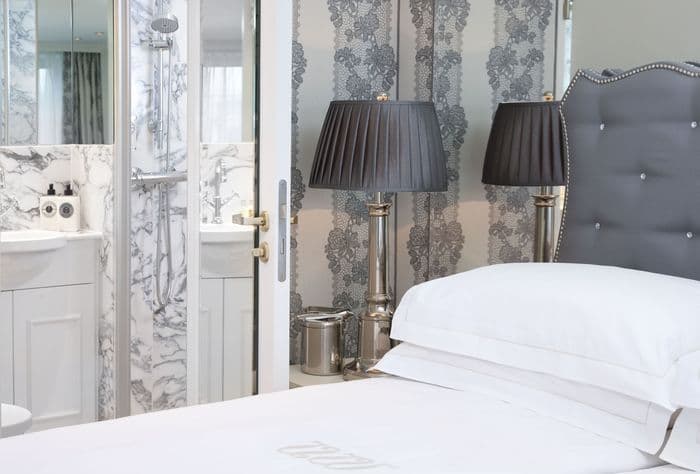 UNIWORLD Boutique River Cruises River Empress Accommodation Suite 1.jpg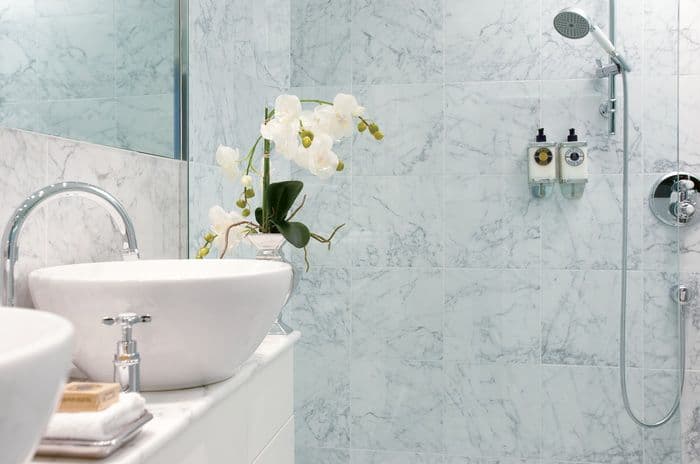 UNIWORLD Boutique River Cruises River Empress Accommodation Suite Bathroom.jpg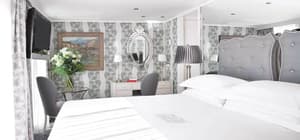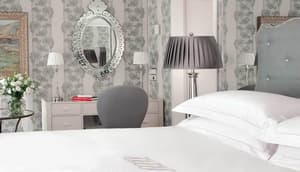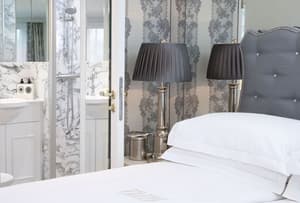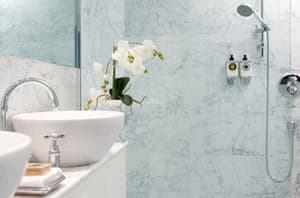 Suite
Lavishly appointed riverview suite (214 sq ft - 20 sq m) with a French balcony
Handcrafted Savoir® Beds of England, built-in closet, hair dryer, safe, individual thermostat, flat-screen TV with infotainment center and satellite
Marble bathroom with Asprey bath and body products, plush towels, towel warmer, backlit magnifying mirror & heated mirror, comfortable bathrobes and slippers
Additional amenities and services include in-suite butler service, packing and unpacking assistance, in-room breakfast, daily fruit and cookie plate and an elegant evening snack, Nespresso coffee machine and fine teas, fully stocked mini bar, bottle of wine upon request, shoeshine, and free laundry service
Features
Double
Shower
Toiletries Provided
Room Service Available
Suite Benefits
Free Mini Bar
TV
Safe
Hair Dryer
Telephone
Desk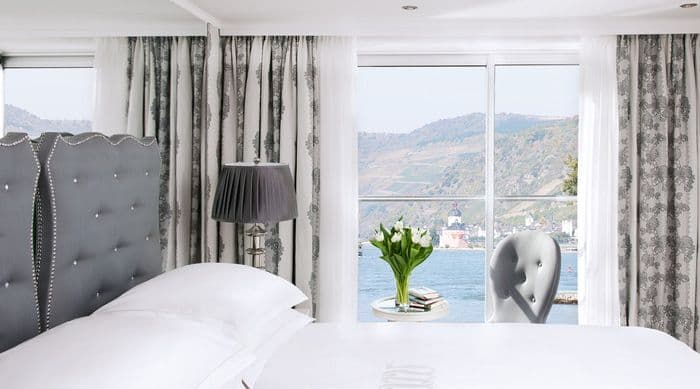 UNIWORLD Boutique River Cruises River Empress Accommodation Stateroom Category 1 2.jpg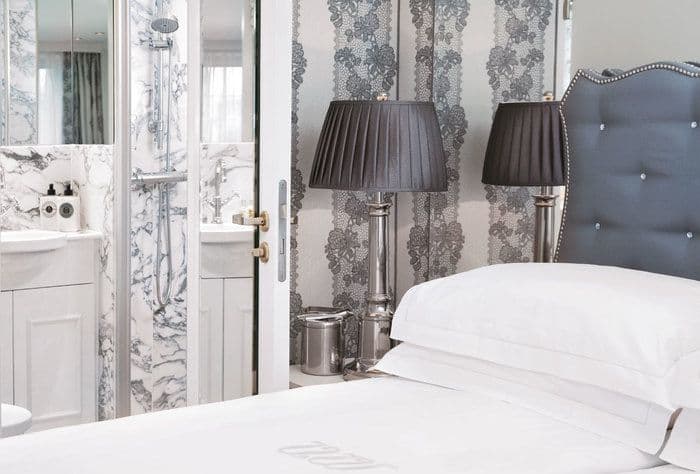 UNIWORLD Boutique River Cruises River Empress Accommodation Stateroom Category 1 3.jpg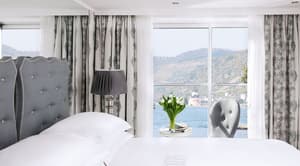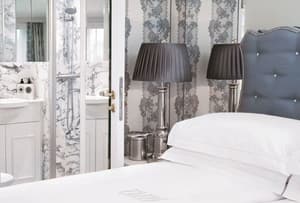 French Balcony
Lavishly appointed riverview stateroom (151 sq ft - 14 sq m) with a French balcony
Handcrafted Savoir® Beds of England, built-in closet, hair dryer, safe, individual thermostat, flat-screen TV with infotainment center and satellite
Marble bathroom with Asprey bath and body products, plush towels, heated mirror, backlit magnifying mirror, comfortable bathrobes and slippers
Features
Double
Shower
Toiletries Provided
TV
Safe
Room Service Available
Telephone
Desk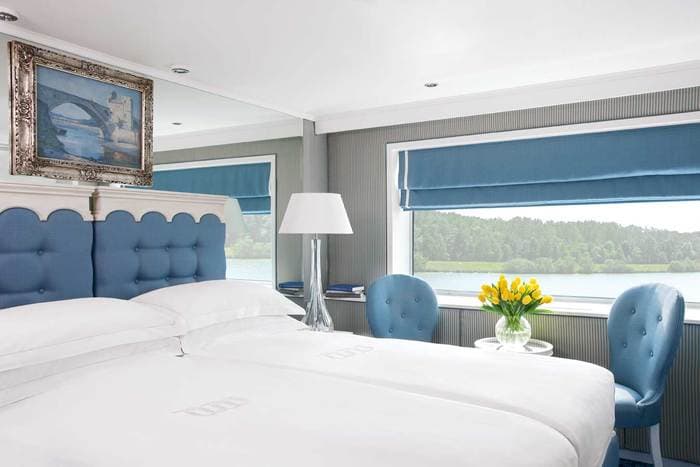 UNIWORLD Boutique River Cruises River Empress Accommodation Stateroom Category 2 2.jpg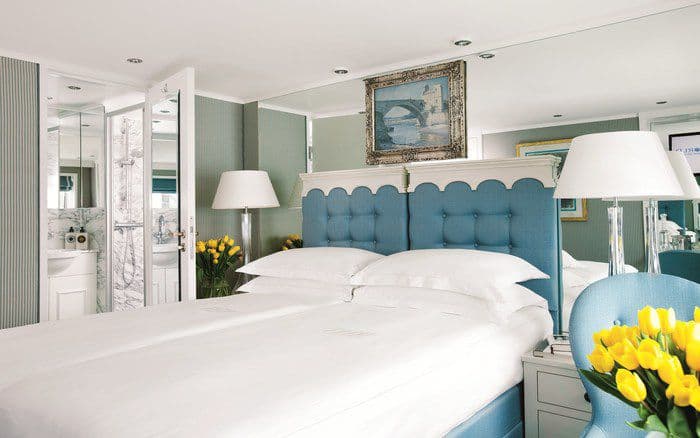 UNIWORLD Boutique River Cruises River Empress Accommodation Stateroom Category 2 1.jpg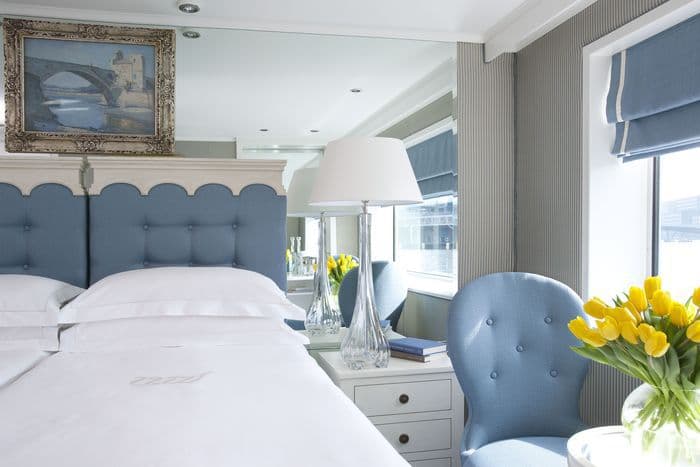 UNIWORLD Boutique River Cruises River Empress Accommodation Stateroom Category 2 4.jpg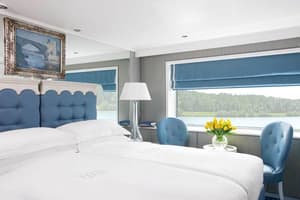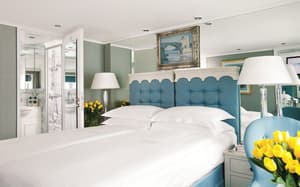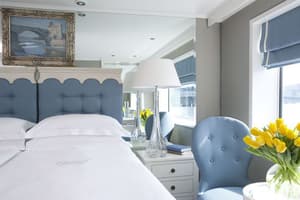 Deluxe
Lavishly appointed riverview stateroom (151 sq ft - 14 sq m)
Handcrafted Savoir® Beds of England, built-in closet, hair dryer, safe, individual thermostat, flat-screen TV with infotainment center and satellite
Marble bathroom with Asprey bath and body products, plush towels, heated mirror, backlit magnifying mirror, comfortable bathrobes and slippers
Features
Shower
Toiletries Provided
TV
Safe
Hair Dryer
Double
Room Service Available
Telephone
Desk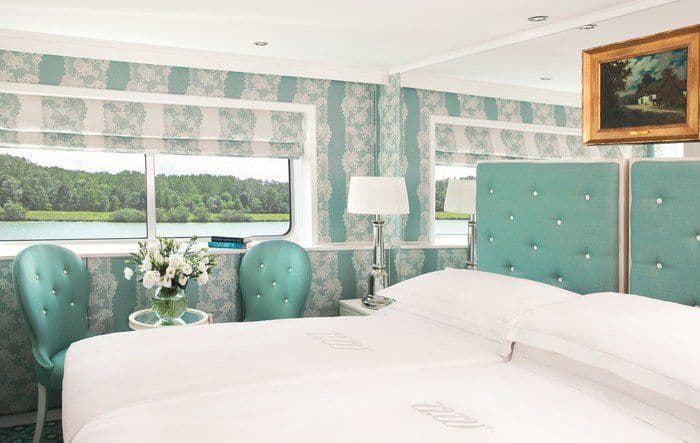 UNIWORLD Boutique River Cruises River Empress Accommodation Stateroom Category 3 1.jpg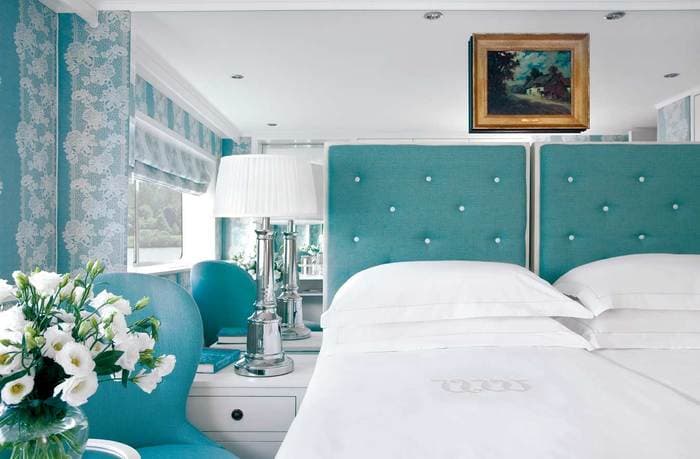 UNIWORLD Boutique River Cruises River Empress Accommodation Stateroom Category 3 2.jpg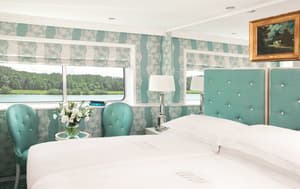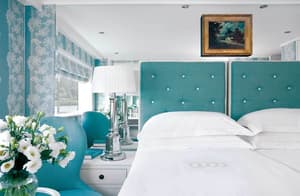 Classic
Lavishly appointed riverview stateroom (151 sq ft - 14 sq m)
Handcrafted Savoir® Beds of England, built-in closet, hair dryer, safe, individual thermostat, flat-screen TV with infotainment center and satellite
Marble bathroom with Asprey bath and body products, plush towels, heated mirror, backlit magnifying mirror, comfortable bathrobes and slippers
Features
Double
Shower
Toiletries Provided
TV
Safe
Hair Dryer
Room Service Available
Telephone
Desk
Deck plans

Sun Deck
Rhine Deck
Main Lounge

Bar

Captains Lounge and Library

Reception

Restaurant

Suites
French Balcony Staterooms
Elevator

Danube & Main Deck
Deluxe Staterooms

Patio Lounge
Fitness Center
Serenity River Spa
24-Hour Coffee and Tea Station
Elevator

Moselle Deck
Guest Laundry
Classic Stateroom
Elevator