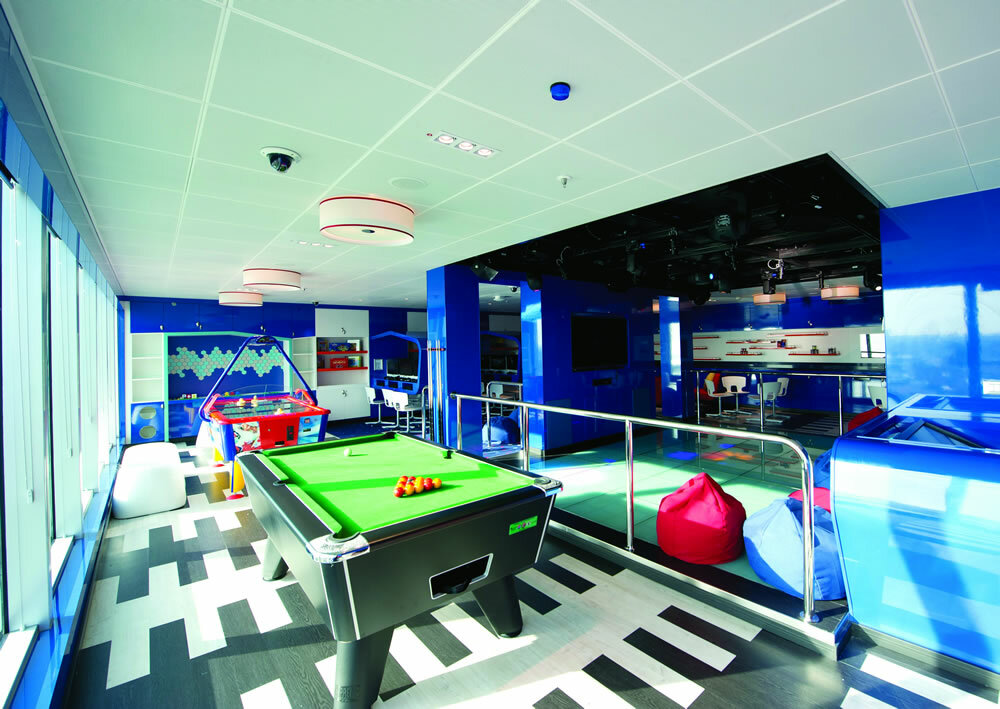 A kid's guide to Britannia
It's no real surprise to find Rhys Hunt on a cruise ship; his mother, Louise, was chosen to be the madrina for P&O Cruises' Britannia. She smashed a bottle of Prosecco against the vessel's hull when it was floated out of dry-dock, more than a year before The Queen followed her example at the ship's
It's no real surprise to find Rhys Hunt on a cruise ship; his mother, Louise, was chosen to be the madrina for P&O Cruises' Britannia.
She smashed a bottle of Prosecco against the vessel's hull when it was floated out of dry-dock, more than a year before The Queen followed her example at the ship's christening. But how would a 10-year old schoolboy enjoy a cruise on board?
---
The first impression I made of the ship was that she was massive: It felt about five-and-a-half times the size of the Holiday Inn in Southampton, and that is big! When I got on Britannia, it felt like a modern hotel that could move as fast as a car on a track. I liked my cabin a lot, but having two TVs was the best because Dadi didn't want to move from watching the rugby, so I watched the Lego movie on the other TV. Yippee!!
So far I've only been to the kids' club once, they do a variety of different activities: I'm on the way there now and will write more later…
Later that same day … I'm back! That was fun. I played on the PS4 most of the time but there are more exciting things on other nights like Connect 4 quiz. That is a quiz where if you get a point, you get a disk and place it in the grid.
I went to the gym with Dadi, you are allowed in with your parents but not allowed to do the weights. I cycled 10k on the bike playing Angry Birds. The running machines, the bikes and rowing machines all looked out at the sea.
There are five swimming pools: two family, one spa, one adult and a teens' pool. I'm only allowed in the family pools but they were just as fun. I'd like to go back on board in three years when I can go in the teen pool at the back of the ship.
I had dinner in the Oriental restaurant every night with all of the people who came with us, all 14 were there: It was really nice meeting up and talking about our day. The food was good on the adults' menu but sometimes I had the kids' menu. Some nights we went to the theatre; my favourite show was Once Upon a Time because it had loads of funny things in it.
---
You can read the remainder of Rhys Hunt's Britannia review in the October/November 2015 edition of World of Cruising magazine. Subscribe today to receive future editions direct to your door.