Search for your ideal Cruise
Celebrity Cruises: Why Sailing From Southampton Has Never Been More Luxurious
With Celebrity Silhouette returning to Southampton in 2021, fresh from her refurbishment, sailing from the UK has never been more luxurious….
Celebrity Cruises is one of the most contemporary and stylish cruise lines in the world, and its fleet is one of the most in-demand. The line redefined cruising when it launched the now iconic Celebrity Edge in 2018, followed by the launch of its brand-new identical sister ship, Celebrity Apex, set to debut in 2021. With the birth of Edge and Apex came The Celebrity Revolution®, a $500 million project to bring the rest of the Celebrity fleet in line with these ground-breaking and award-winning new Edge-series ships, with the help of 500 leading architects, designers, and engineers.
The most recent ship to undergo the bow-to-stern Celebrity revolution is Celebrity Silhouette, the line's much-loved Solstice-series ship. Now one of the sleekest and most modern ships at sea, Celebrity Silhouette will be returning to Southampton in 2021 for the first time since her revolution.
See all cruises with Celebrity Cruises HERE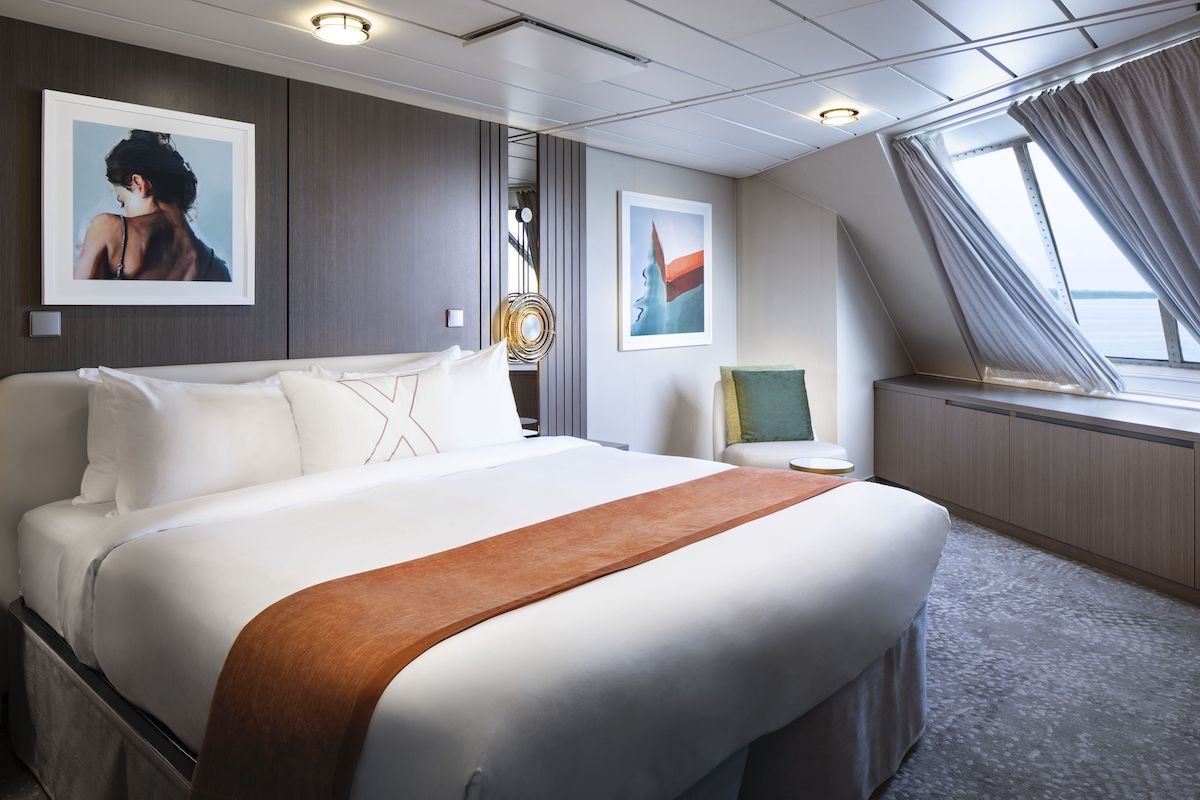 Revolutionised Silhouette
Cruisers sailing from Southampton will get to experience one of the most luxurious and contemporary experiences at sea aboard Celebrity Silhouette.

The ship has had an incredible makeover, with stunning redesigned accommodation and luxurious and exclusive new areas especially for Retreat guests – Luminae at The Retreat, The Retreat Sundeck, The Retreat Lounge. The Retreat is Celebrity Cruises' full suite experience, which spans accommodation and facilities.

Revolutionising the way suite guests sail and offering one of the most high-brow sailing experiences from Southampton, the Retreat experience is an entire world of its own, one of indulgence, exclusivity and pure relaxation.
Retreat guests will get access to a private Retreat Sundeck, with an open-air hideaway designed by Kelly Hoppen with a bar, hot tub, new cabanas, loungers and artwork. The Retreat Lounge (formerly Michael's Club) allows suite guests to cosy up, open 24 hours a day with delicious beverages, snacks, a concierge and live entertainment. There's even a private Suite Class restaurant, Luminae at The Retreat®.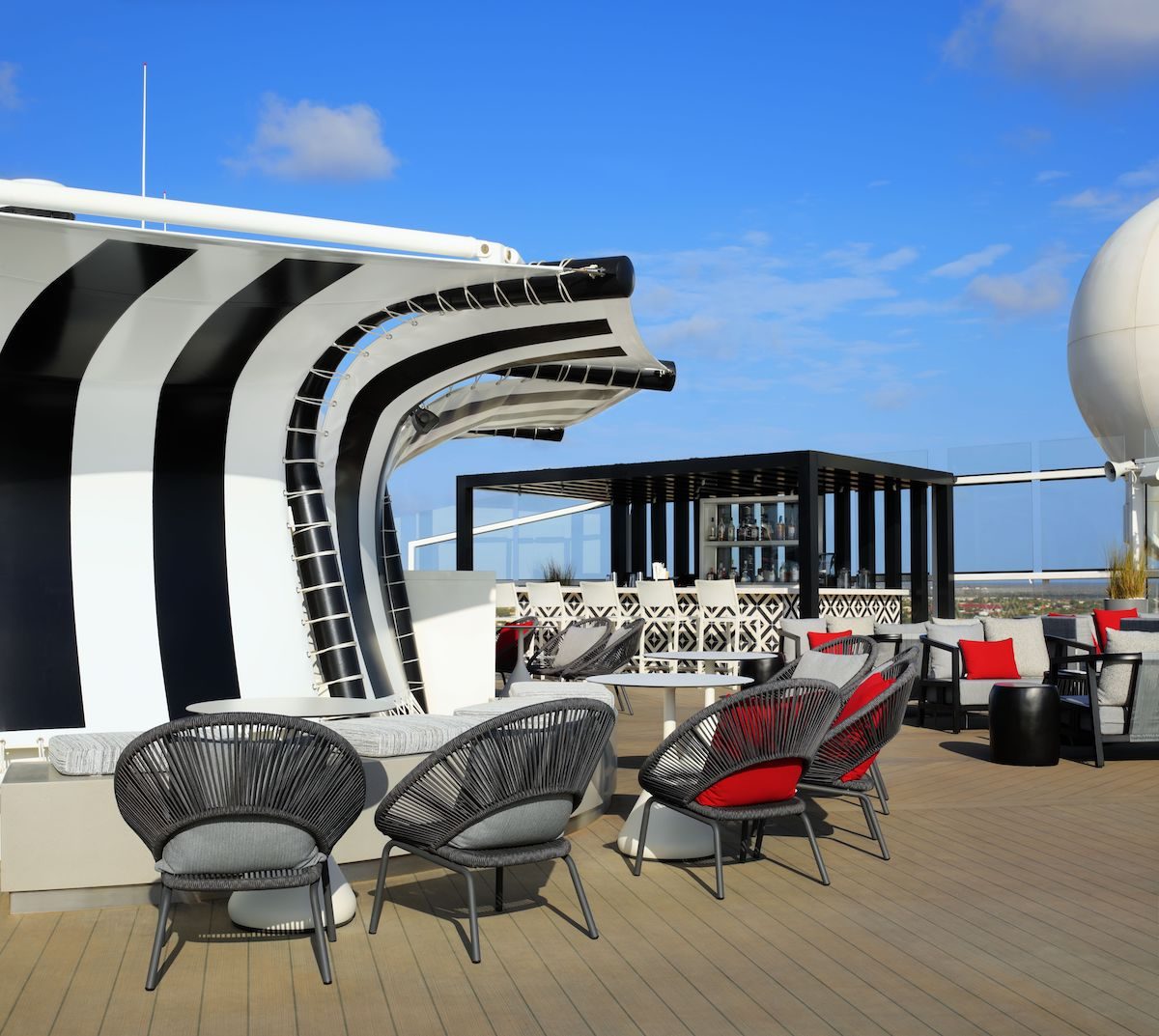 Retreat guests will also now receive five newly added perks, shore excursion credit, premium drinks throughout the ship, streaming Wi-Fi, tips and onboard credit to spend as they wish.
When sailing on Celebrity Silhouette from Southampton, guests will get to experience elegant staterooms with new bedding, furniture, soft furnishings and cashmere mattresses, and solo travellers will be able to make use of the four new inside single staterooms on offer. More exclusive and sophisticated than ever before, the ship now comes with four new Sunset Suites with unparalleled design, amenities and services.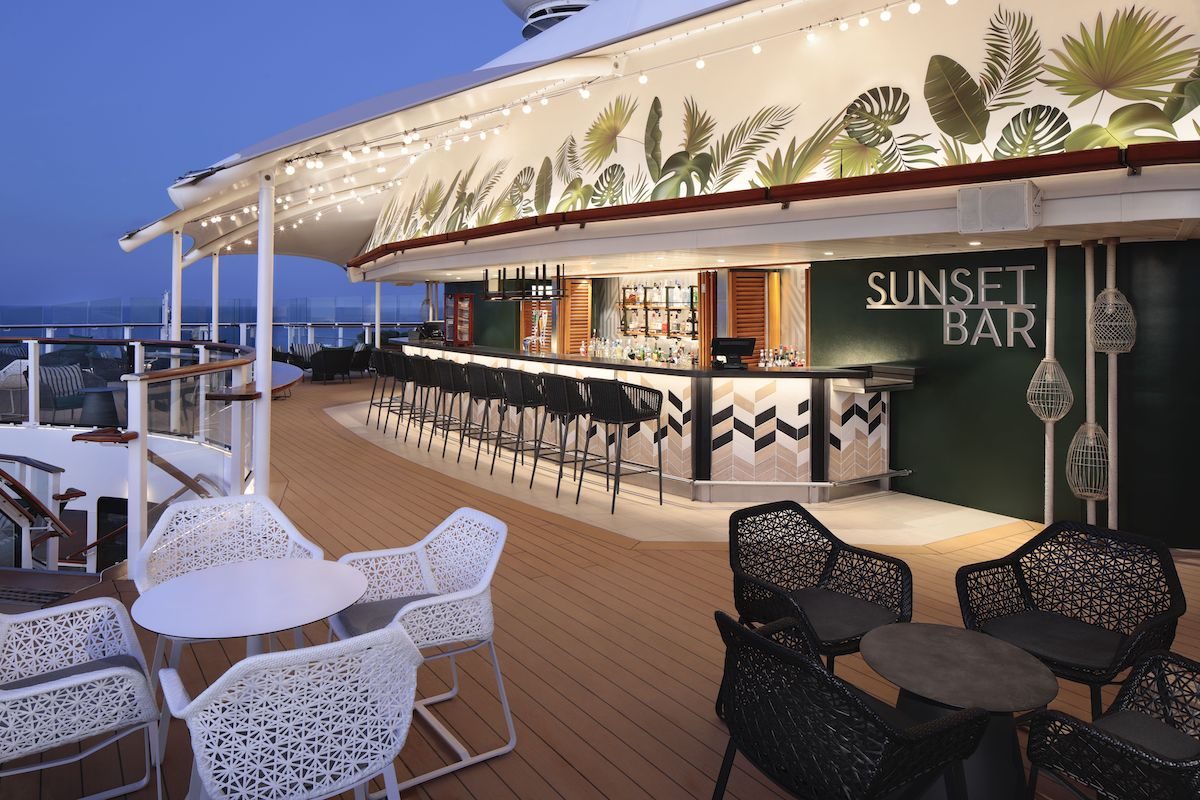 Outside of The Retreat and all-new accommodation, the ship has incredible new public spaces like Craft Social (once Cellar Masters), with its 40 craft beers, cocktails on tap, flat-screen TVs, leather seating and an indulgent menu of comfort food. The Passport Bar, casino, fitness centre, library and solarium and pool deck have also been given sleek new looks.
Appealing to gastronomes and wine connoisseurs, there are also a host of new culinary experiences on board. The star of the show is the all-new Le Petit Chef, an augmented reality dining experience. Luminae, especially for Retreat guests, also has exclusive new dishes created by Michelin-starred chef, Daniel Boulud.

Celebrity Silhouette also has a new Lawn Club with eight refreshed alcoves, an outdoor movie screen and shaded area with hammocks and banquette seating, and the Sunset Bar has been given a stunning upgrade.
Like its fleet of award-winning ships, Celebrity Cruises itself is undergoing a renaissance, and with the revolutionising of its fleet in the image of Celebrity Edge, comes a new look, ethos and style of cruising – all-inclusive luxury.
Explore all cruises with Celebrity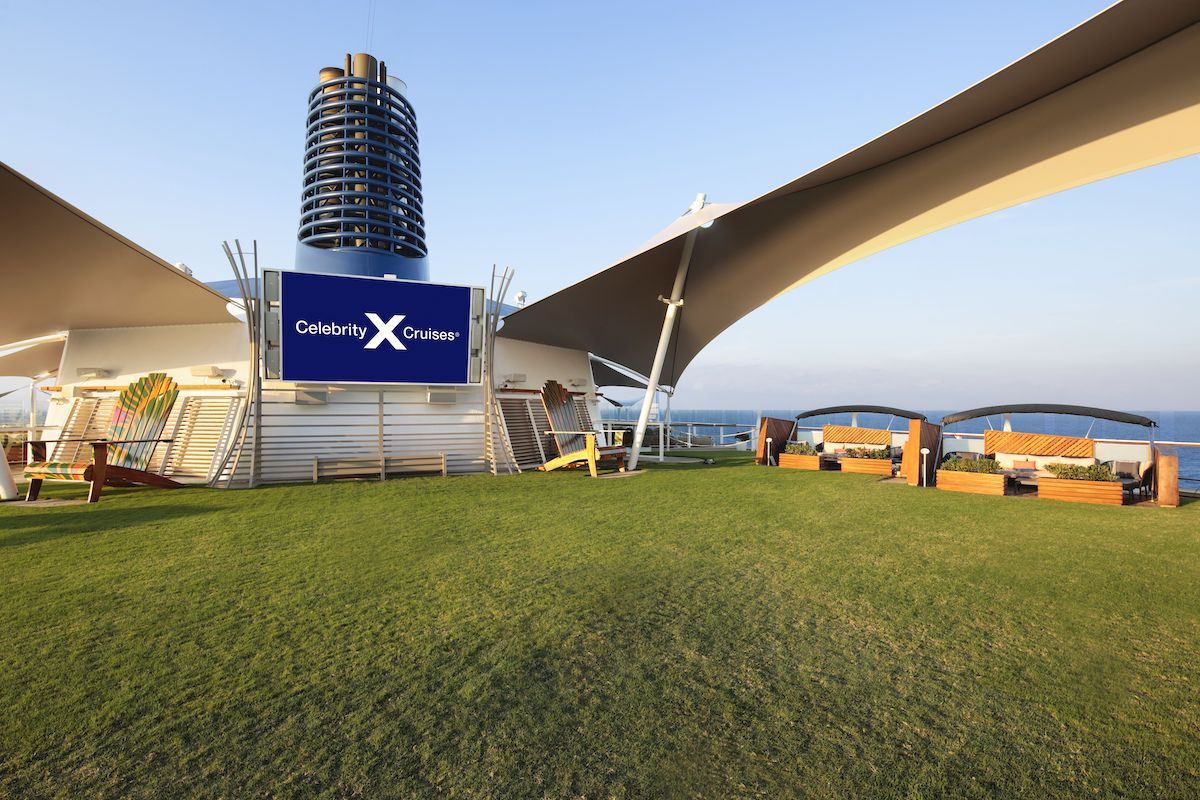 Gone are the days of added extras, confusing bills and complicated pricing systems, and all Celebrity Cruises passengers – on Celebrity Silhouette and across the fleet – are treated to the redefined 'Always Included' luxury experience.
Now, everything is taken care of, including wi-fi, drinks and tips, so guests can truly relax, unwind and enjoy the luxuries of the ground-breaking Celebrity fleet. Guests stepping on board will have the wonderful feeling of knowing that everything is taken care of, allowing them to order that extra cocktail, glass of fizz and relax by the pool with their tablet in hand.
No-fly destinations with Celebrity Silhouette
Bookings for Celebrity Silhouette's Southampton season are open now, and passengers are able to enjoy a bucket-list all-inclusive sailing to the wilds of the Norwegian Fjords, coasts of Spain and France, the Canary Islands, Portugal, the Mediterranean and Northern Europe. Sailing from Southampton, guests can enjoy Rome, the pastel-hued Amalfi Coast, magical St Petersburg and Greek islands. Turkey and the sparkling Adriatic are also all within reach.
Benefits of sailing from Southampton in 2021 include:
No airline luggage restrictions
Your holiday starts earlier, on UK soil
No risks of flight delays or worries about connections

Southampton port being easy to reach, near the station and airport
Dedicated cruise terminals

To book a cruise from Southampton on Celebrity Silhouette, visit celebritycruises.com.
Explore all Celebrity Cruises' ships