Search for your ideal Cruise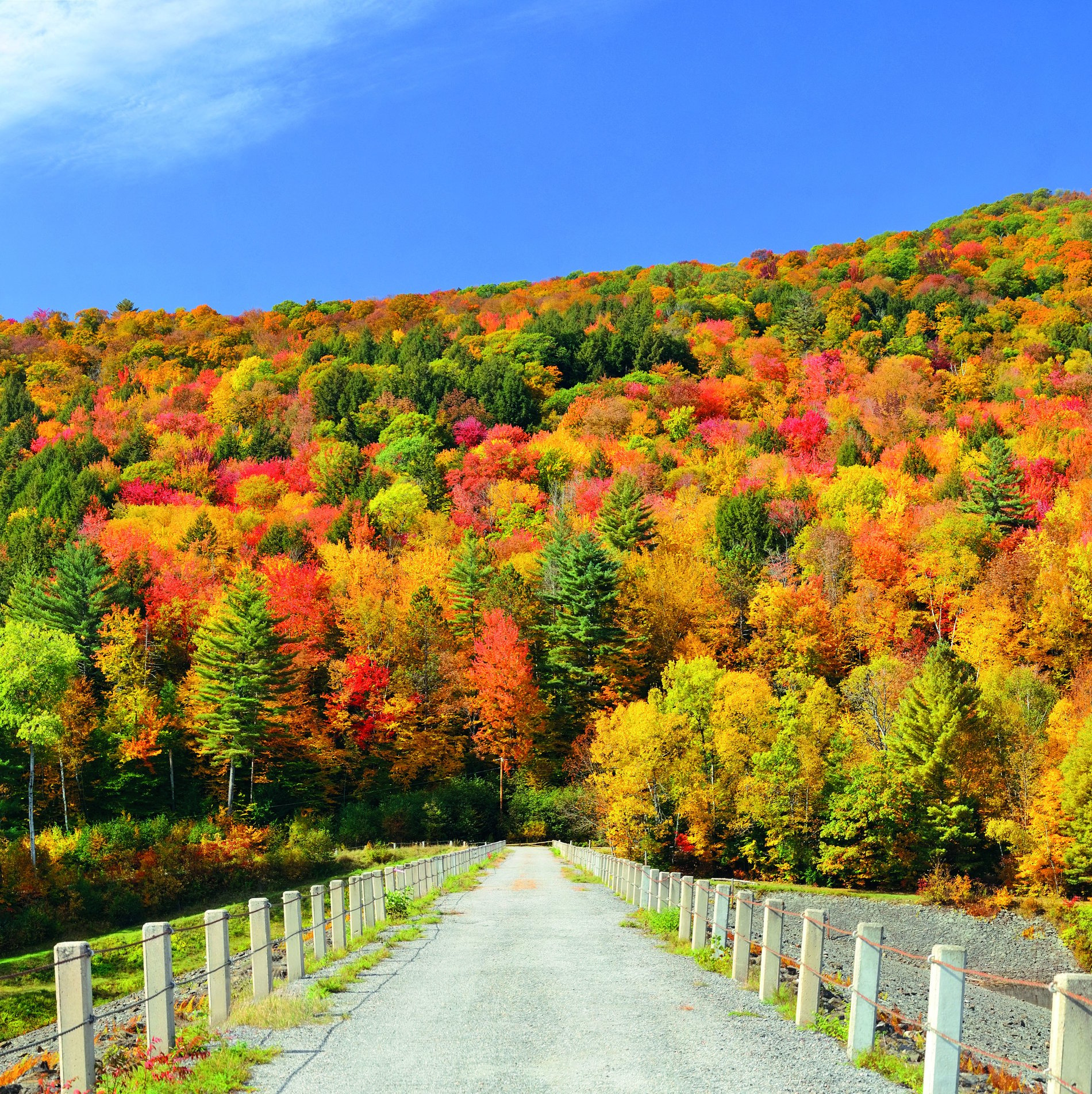 Fall Out: Why a Cruise to New England in Autumn is a Must
October in New England is a spectacular explosion of red and orange that every cruiser should see at least once
The best place to enjoy autumn in all its glory is undoubtedly New England.
Wouldn't you just know it. In America, autumn (or "fall" as they say over there) is bigger and better than in the UK. Whereas we associate that time of year with darkening skies, damp weather and a slow retreat into our living rooms for winter. However, in the USA it's an extravaganza of colour, with a soundtrack of leaves crunching crisply underfoot.
Comprising the states of Maine, Vermont, New Hampshire, Massachusetts, Connecticut and Rhode Island, and all on America's northeastern seaboard. New England is blessed with the perfect combination of climate, altitude, soil and trees to create a spectacular leaf show.
And with many cruise lines sailing north from New York, there's no better way to enjoy it than by ship. Read on to discover the best time to sail, what to see and which cruise lines offer the best experience on a New England cruise.
When to visit
The progress of the seasons is no more predictable in the USA than here in Britain. But it's safe to say that fall starts to take hold in the northern regions of Maine and New Hampshire in mid to late September.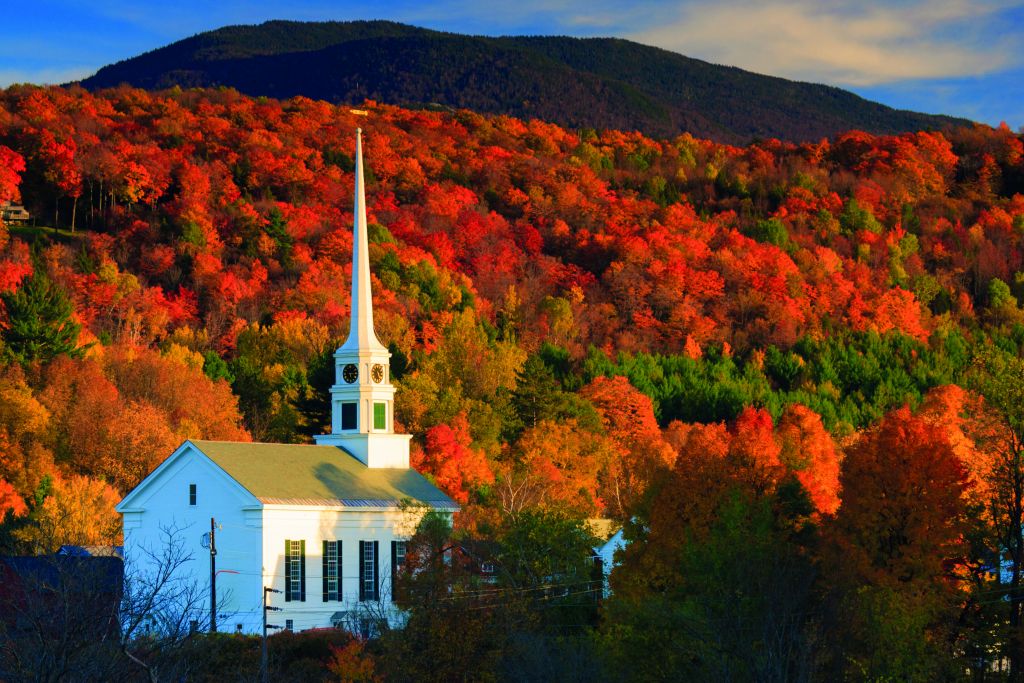 While the foliage is at the peak of its beauty around mid-October. Further south, in Massachusetts and Rhode Island, the colours begin to turn in early October and the show can last all the way through to mid-November.
In other words, there is something like a two-month window in which to see a New England fall at its best.
Sailings are usually northbound from New York or southbound from Quebec City so it's simply a matter of checking the itinerary to make sure you'll be in the right part of New England at the best time – though make landfall anywhere around the middle of October and you should find plenty to admire.
Don't worry if most of your North America cruise's port calls are in Canada, because the autumn colours are equally spectacular north of the border. New Brunswick and Nova Scotia experience fall around the same time as Maine and New Hampshire, around early October. And there's always plenty to see and do in the popular Canadian cruise ports of Halifax, Sydney and Charlottetown.
Where to visit
The best way to enjoy fall in New England is to combine your cruise with a road trip through the great forests that cloak the region. Most cruise lines will offer shore excursions to take you further inland among the trees. Tress range from aspen and maple to the more unusual hemlock (not the poisonous variety!)
All the while embracing every colour from deep crimson to vivid yellow. There should be plenty of opportunities to get off your coach and take a stroll along the forest trails, snapping a few selfies along the way.
Sailing up the eastern seaboard from New York, a popular first stop is Newport, Rhode Island. A favourite of the US super-rich and a place with many attractions for the discerning visitor. No trip here is complete without exploring the decadent mansion of the Vanderbilt family, whose gardens light up with a satisfying blend of orange, red, green and yellow.
Then, if time allows, you might like to rent a car for the afternoon and complete the Newport Ocean Drive – a 10-mile coastal stretch that takes you on a scenic route through parks and along the cliffside.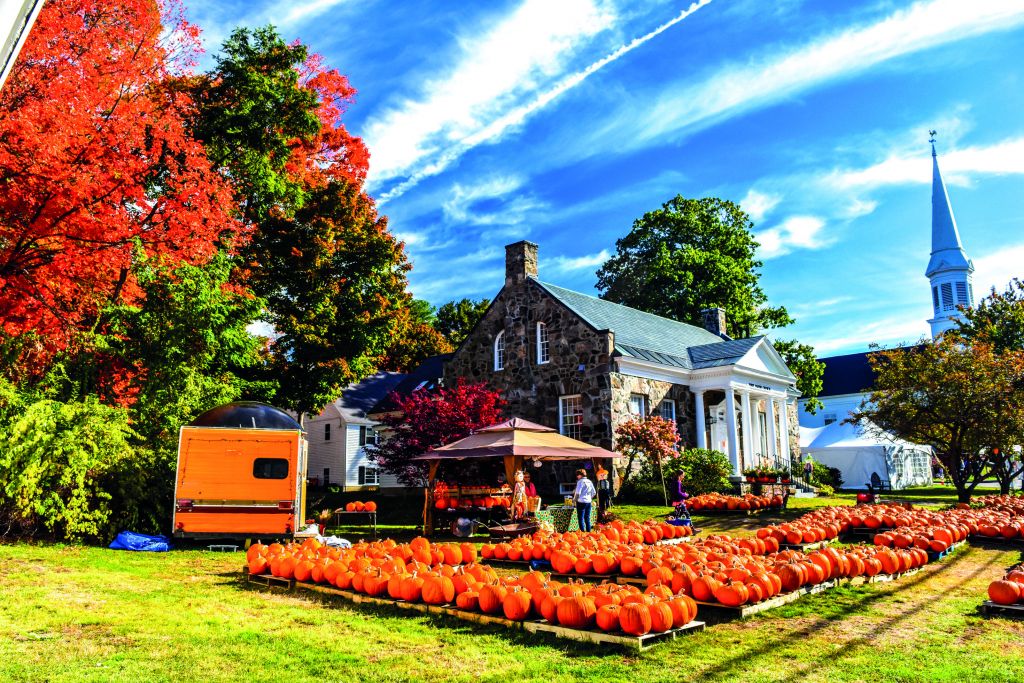 The outstanding port on any New England cruise is likely to be Boston – the city where the Americans started their revolution all those years ago. Also, the largest conurbation in Massachusetts by some distance. Boston in the fall is a magnificent sight, and there are plenty of parks and tree-lined riverbanks to ramble through, as well as the historic (and lovely) Boston Public Garden.
Stroll across Lagoon Bridge for the most stunning views of autumn colour reflected in the water. You can even take a boat ride on the lake. Elsewhere in the city, explore Boston Common, where European settlement began in 1625. Also check out the trendy neighbourhood of Beacon Hill. Make sure to cheer on the Boston Red Sox at baseball's Fenway Park.
Heading north again towards Canada, take the opportunity to visit Portland, Maine. The waterfront is lined with fishermen's wharves and the restaurants have earned the city a reputation as a foodie mecca.
Make sure you visit the iconic Portland Head Lighthouse, which has been safeguarding the local shipping since 1791. Take a clifftop walk for a relaxing dose of blue to balance out those fall colours. Then, for something a little more quintessentially American, make your way to one of the many pick-your-own pumpkin patches that dot the New England landscape.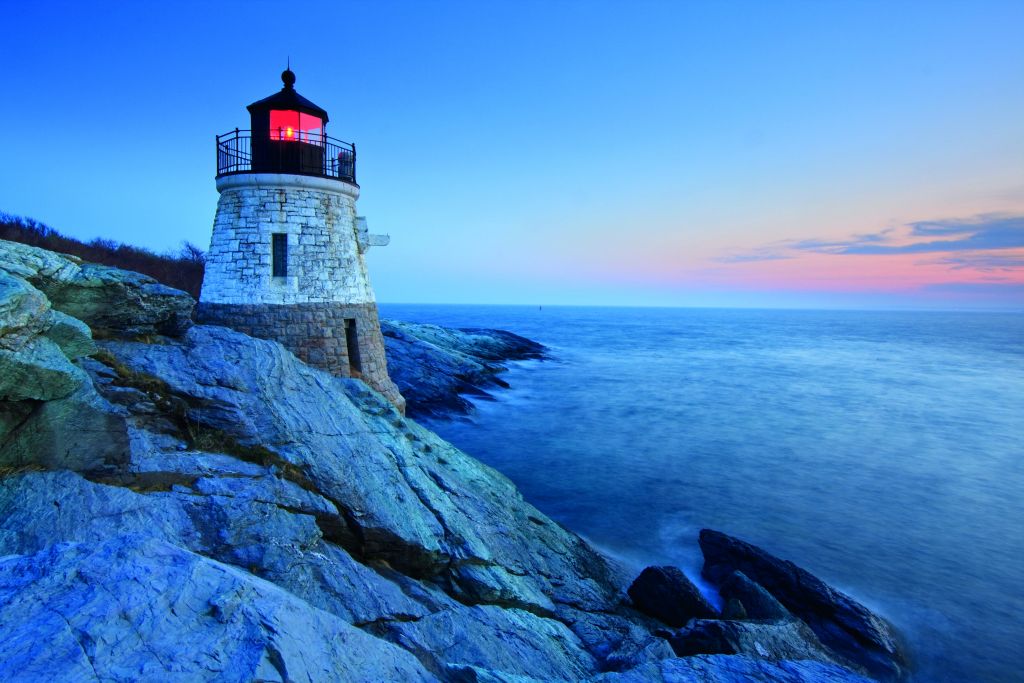 The pumpkin may be nothing more than a Halloween prop for us Brits, but in America it is regarded as one of the highlights of the season. A freshly baked pumpkin pie – or pumpkin-spice latte, should you wish to embrace your inner hipster – is a must-try delicacy. It's a fun activity for the kids to get involved with as well. Just look out for seeds!
Who to sail with
Holland America Line (hollandamerica.com) is regarded as one of the more experienced operators in the New England cruising market. They offer regular sailings from New York and Fort Lauderdale, Florida, up the US northeastern seaboard to Canada.
Holland America also makes it very simple to add a flight to the cost of your cruise. But this region is served by many other major cruise lines, including Norwegian Cruise line, Royal Caribbean, Princess Cruises and MSC.
Those who prefer things a little on the quieter side can sail with Celebrity Cruises, Viking or Oceania Cruises. While travellers in search of a truly epic adventure can join P&O Cruises on a 30-day transatlantic voyage. This sailing from Southampton takes in New England and Canada before returning home to the UK.