Search for your ideal Cruise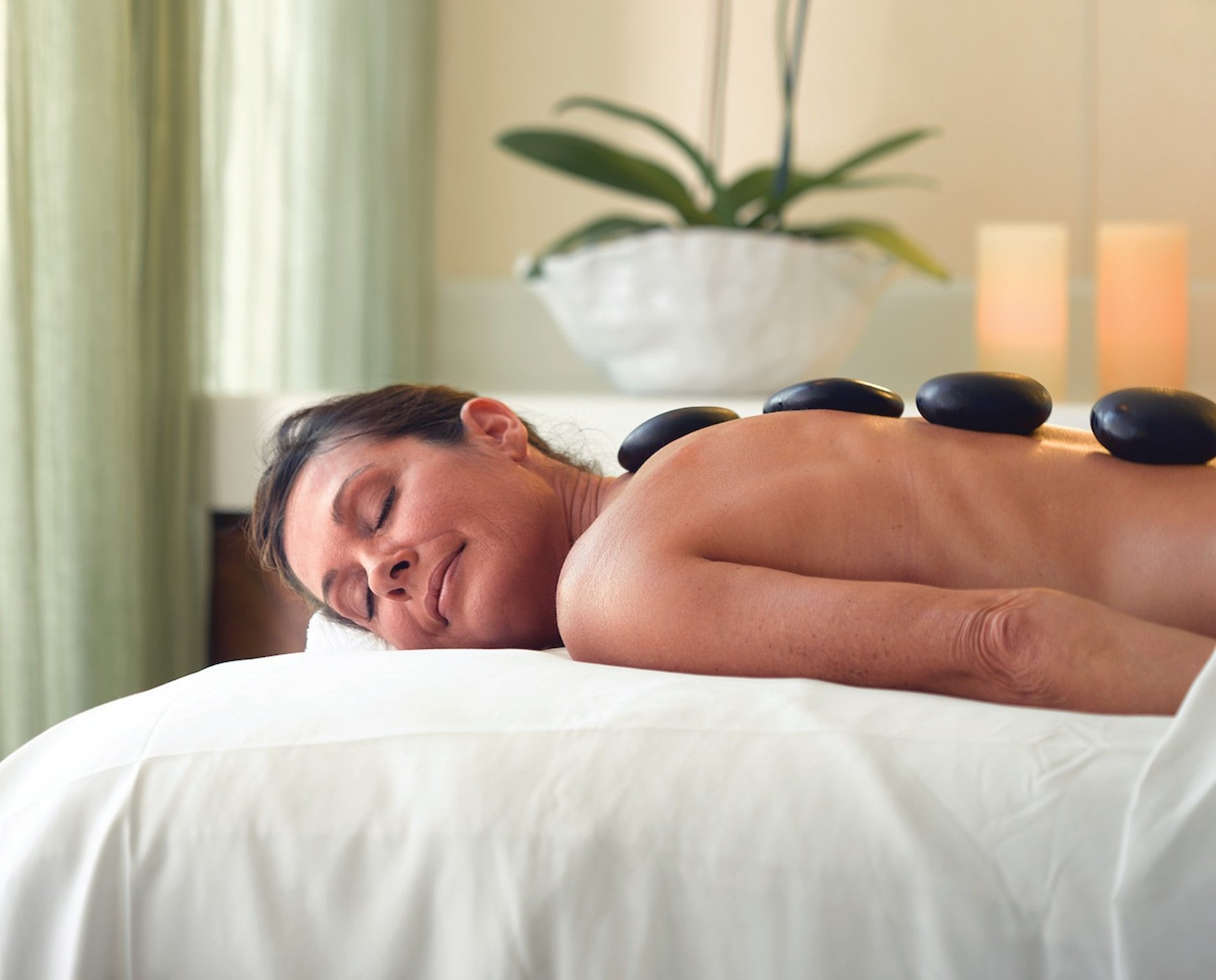 Oceania Cruises' Immersive New Wellness Concept Will Change The Way You See Cruising
Oceania Cruises is leading the way when it comes to wellness in 2021, from its brand new wellness centre and cuisine to its exclusive wellness-themed excursions
Cruising has done a complete 180 in recent years and no longer is it about eating as much as humanly possible, gorging at every meal and, in reality, walking off the ship feeling worse than when you stepped on. Now, the cruise industry has woken up to the exciting world of wellness, offering cruises that make passengers feel the best version of themselves, and leave feeling relaxed, rejuvenated and glowing with health.
One of the cruise lines championing wellness is Oceania Cruises, a cruise line known for having the Finest Cuisine at Sea and a dreamy selection of shore excursions and on-board activities which allow guests to explore a destination through its food.
The cruise line has long been known for its gastronomic cruise experience, its Michelin-quality restaurants and immersive foodie experiences, but it's its brand-new wellness concept that's now attracting our attention, a concept which debuted on its fleet of six luscious ships last year.
Oceania Cruises now has one of the most fantastic wellness offerings at sea, thanks to its new wellness centre, the Aquamar Spa + Vitality Center and the acclaimed Wellness Discovery Tours. The spa concept has brought Oceania Cruises into a new era of wellness, and paired with the Finest Cuisine at Sea, magnificent destinations and a fleet of intimate luxury ships, now offers one of the most incredible and immersive cruise experiences in the industry.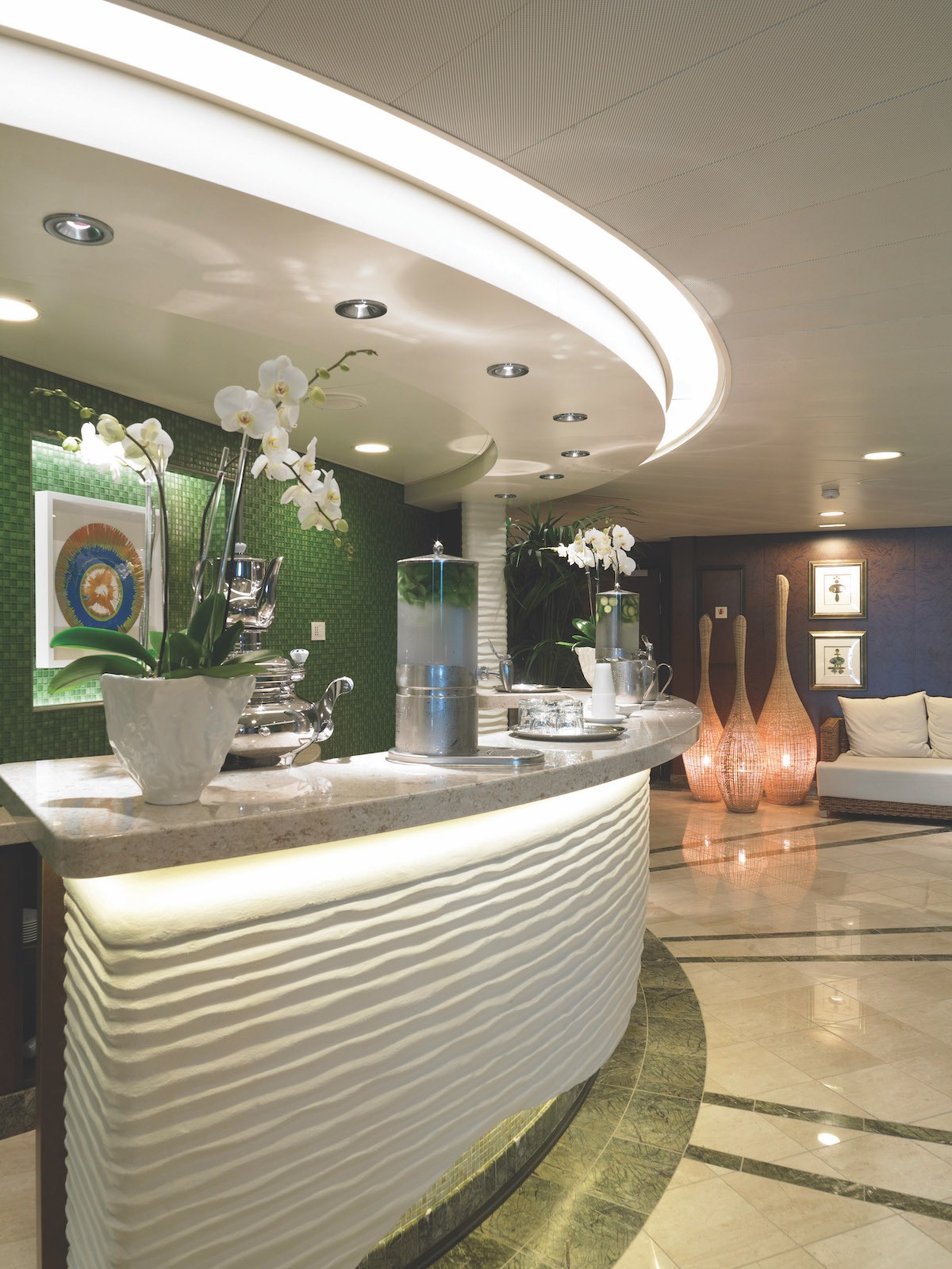 While travelling the world, guests can once again immerse themselves even more with indulgent and luxuriant spa treatments, which are designed to calm the mind and make you glow on both the inside and out, along with enjoying complimentary classes in the state-of-the-art fitness centre and dining on fresh, whole produce.


The Oceania Cruises Aquamar Spa + Vitality Center
The beating heart of Oceania Cruises' new wellness offering is the all-new Aquamar Spa + Vitality Center, the perfect place to spend a morning or sea day, offering luxuriant destination-inspired treatments like aroma stone therapy, Vital bamboo massages and restorative salt stone massages. Bringing out your most radiant self, there are also marine detox wraps, sea lavender and samphire mineralising wraps and sublime beauty treatments like the 'caviar firm and lift facial' and 'line eraser powered by Biotec' – a miraculous and powerful anti-ageing and rejuvenating treatment. With its core values being balance, restore, renew, vitality, energise, nourish and enrich, the Aquamar Spa + Vitality Center also offers treatments like acupuncture, and an 'Ionthermie revitalising leg therapy', along with myriad therapy pools and steam rooms for ultimate relaxation.
For those who want to energise before or after a treatment, stay on top of or start a fitness regime, Oceania Cruises Aquamar Spa + Vitality Center is also leading the way when it comes to fitness. Guests can partake in a peaceful sunrise yoga class on deck or work up a sweat in a one-to-one personal training session or a complimentary group fitness class. Equipment includes treadmills with heart-rate monitoring, strength-training machines and free weights, and classes include Pilates and an ever-changing timetable of classes. Oceania Cruises' larger ships Marina and Riviera also feature a Kinesis® exercise wall, combining cardio, strength and flexibility in one workout.
As we said, it's now possible to leave a cruise ship in better shape and looking more youthful and radiant than before...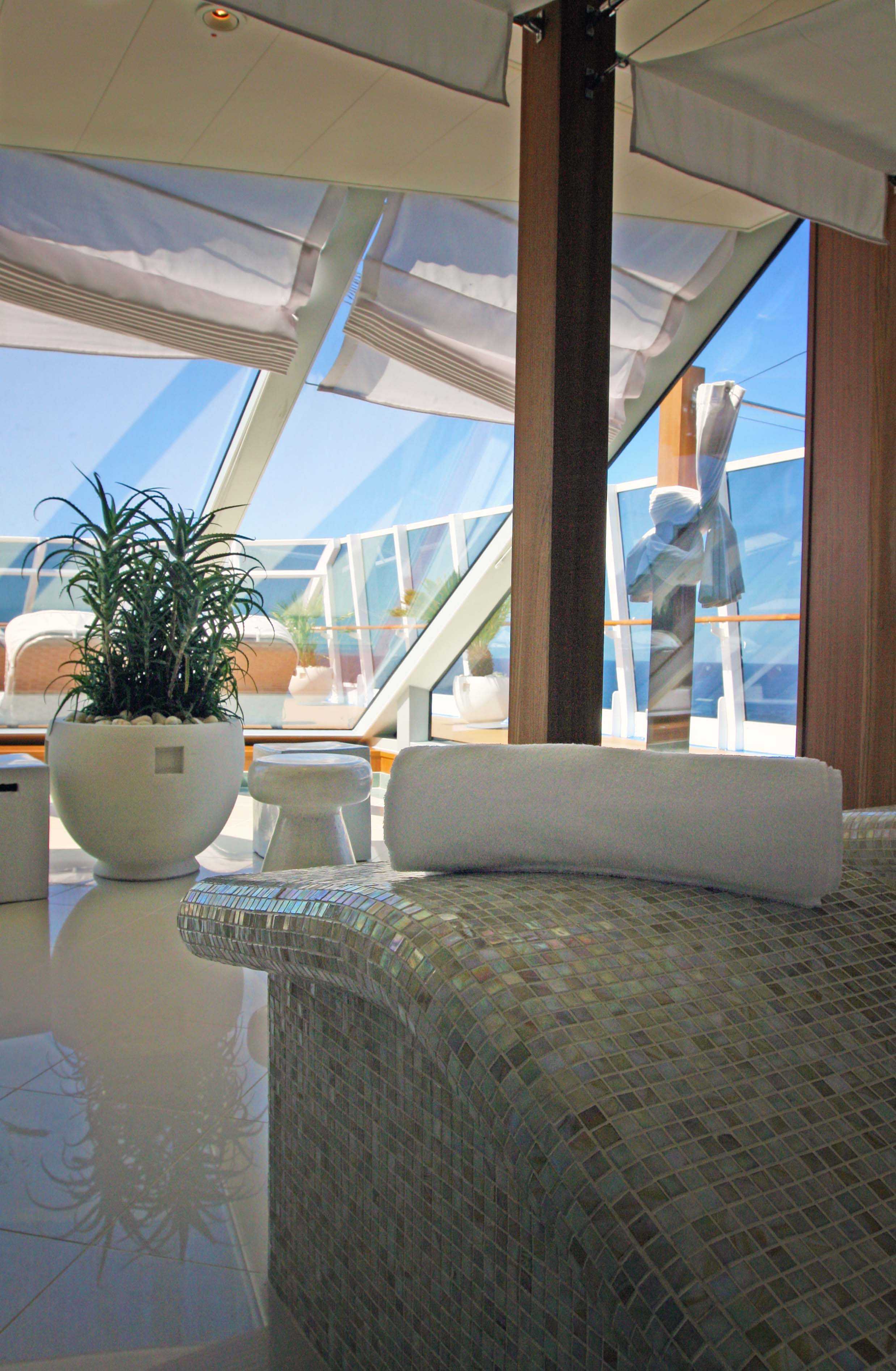 Explore Oceania Cruises' ships
Sumptuous cuisine
Of course, every wellness lover will know that health and wellbeing isn't just relaxation and mindfulness, it's also just as much about what you eat. Delivering the whole wellness experience, Oceania Cruises has been working hard to deliver a superlative healthy food offering with the highest-quality ingredients and whole foods available used. A new introduction for the cruise line is its impressive range of gourmet plant-based menus, which are on offer for breakfast, lunch and dinner.
Instead of having an oozing stack of American pancakes, why not opt for fluffy oatmeal banana pancakes? Other delicious additions include creamy avocado toast on fresh, rustic farmer's bread and fresh breakfast blueberry bowls packed with antioxidants.

Some of our favourite lunch items from Oceania Cruises' new wellness-inspired menu include taste-tingling, fresh dishes like Korean kimchi soup, Wakame sesame salad, Hawaiian poke bowl and pesto penne with broccoli and sundried tomato. For dinner, there are gastronomic dishes like gourmet spicy som tam (green papaya kelp and noodle salad), warming roasted butternut squash with rocket, mango, black radish and hearts of palm and crispy falafel fritters with plant-based harissa mayo, cucumber, mint and capers.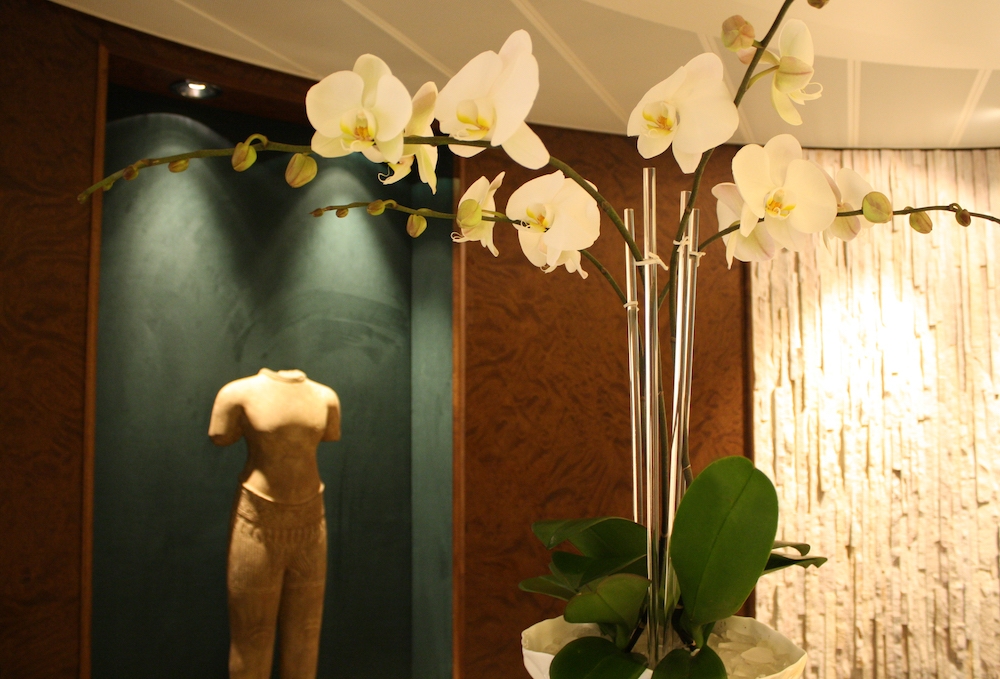 Destination immersion
For Oceania Cruises, its focus on wellness doesn't end when passengers disembark its ships, and the concept and mindset even stretches to the unparalleled and exotic destinations it sails. The cruise line offers some of the most fantastic wellness-inspired excursions in the industry, especially in Asia, one of the most sacred, historical and fascinating landscapes in the world.
Passengers are able to indulge in excursions like a yoga and biking tour in Vietnam's Nha Trang, Saigonese organic food tastings and Tai Chi in Ho Chi Minh City and a visit to an Ibusuki Sand Bath in Japan's Kagoshima. Perhaps one of the most special excursions, however, is a mediation experience with a monk in Bangkok. Escaping the buzz of Thailand's cacophonic capital in search of peace and relaxation, guests travel to a serene Buddhist temple to learn the art of mediation and see how it can lead to self-liberation and enlightenment.
Sailing with Oceania Cruises is so much more than indulging your body with dining on Michelin-star food, it's also about indulgence for the mind and soul. From sunrise yoga and Thai Chi on board through to unique spa treatments, therapy pools, fitness classes, raw and vegan menus and unique and priceless shore experiences, Oceania Cruises is pioneering wellness cruising.