Search for your ideal Cruise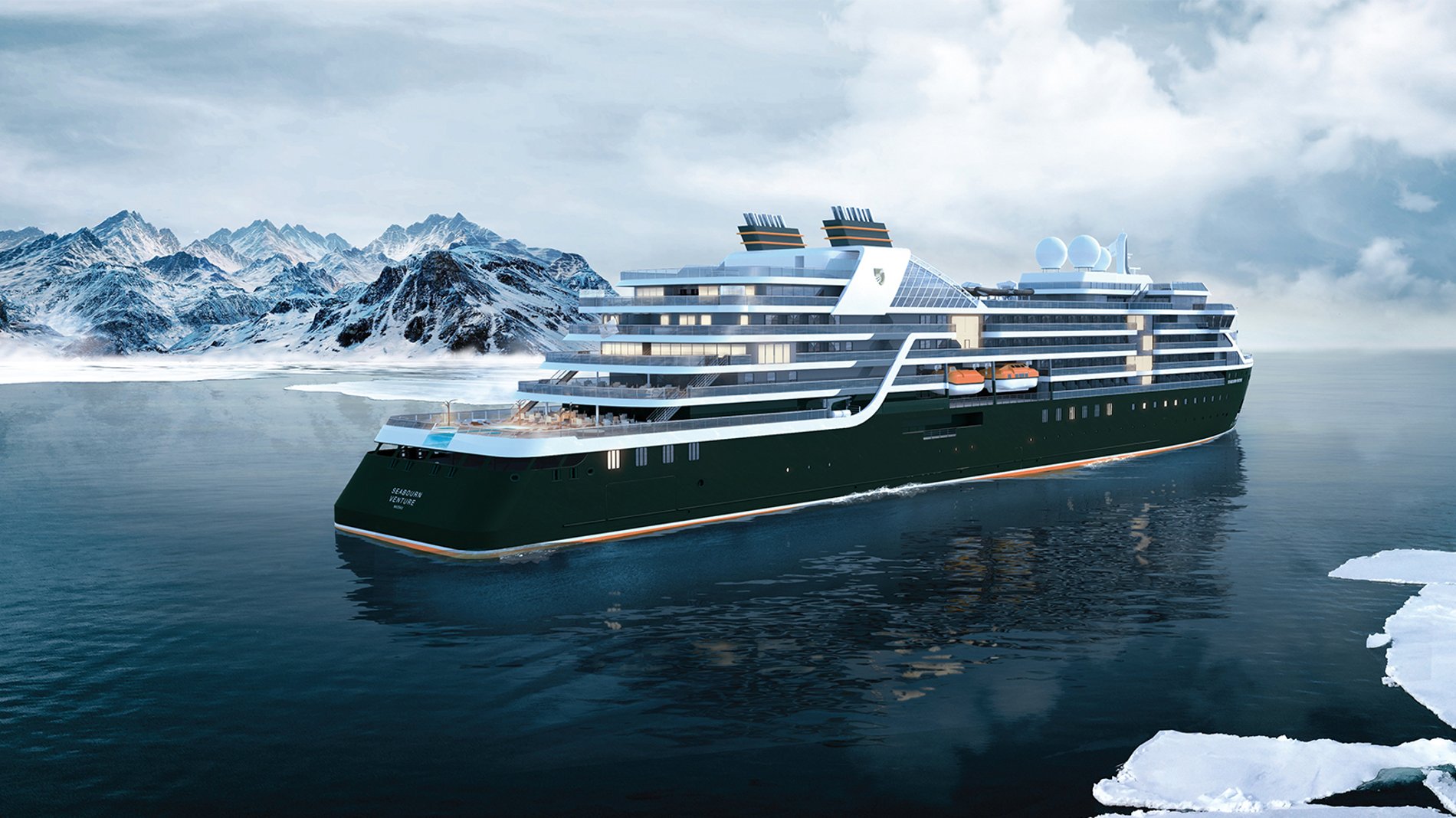 Seabourn takes delivery of its first expedition ship
Ultra-luxury cruise line, Seabourn, takes delivery of Seabourn Venture from T.Mariotti.

Seabourn took delivery of its first expedition ship, Seabourn Venture, on Wednesday during a ceremony at the T.Mariotti shipyard in Genoa, Italy.

Seabourn Venture is the first of the line's two purpose-built, ultra-luxury expedition ships and the newest expedition ship in the industry.

Josh Leibowitz, Seabourn president, said: "[Venture will] raise the bar in ultra-luxury expedition travel, and we look forward to introducing her to the world as she sets sail to explore remote destinations from the polar regions in the Arctic to the southernmost continent of Antarctica."

Seabourn Venture has been built to Polar Class 6 standards and will feature equipment that allows the line to offer its widest range of expedition activities led by an expert 26-person team of scientists, scholars, and naturalists.

Marco Ghiglione, Managing Director of T. Mariotti, said: "Seabourn Venture is the fairest one of all, ice-class PC6 certified to call polar routes. Since we started building Seabourn Venture, the world has literally changed before our eyes, requiring unexpected efforts.

"These efforts, together with the great dedication and passion of the team at T. Mariotti and subcontractors with Seabourn, have been the keys to success."

The 264-passenger ship is scheduled to depart on its inaugural cruise, a 12-night Norwegian coastal voyage departing from Tromso, Norway, on July 27.