Search for your ideal Cruise
Silver Origin Review: Inside Silversea's New Luxury Galapagos Ship
This stunning new ship from Silversea is one of the brightest spots on the cruising horizon
This hasn't been the best of years for cruise ship debuts, but even a global health crisis hasn't prevented luxury cruise line Silversea from launching its highly anticipated purpose- built expedition ship, Silver Origin.
Designed to sail the sapphire waters of the Galapagos Islands with just 100 guests on board, this all-suite ship might well be the most elegant expedition vessel ever built.
To travel aboard Silver Origin is to dive into a world of opulence and extravagance, but also education and adventure. Guests residing in butler-serviced suites can look out over incredible marine ecosystems while sipping fine champagne, or jump aboard a kayak after indulging in a four-course lunch.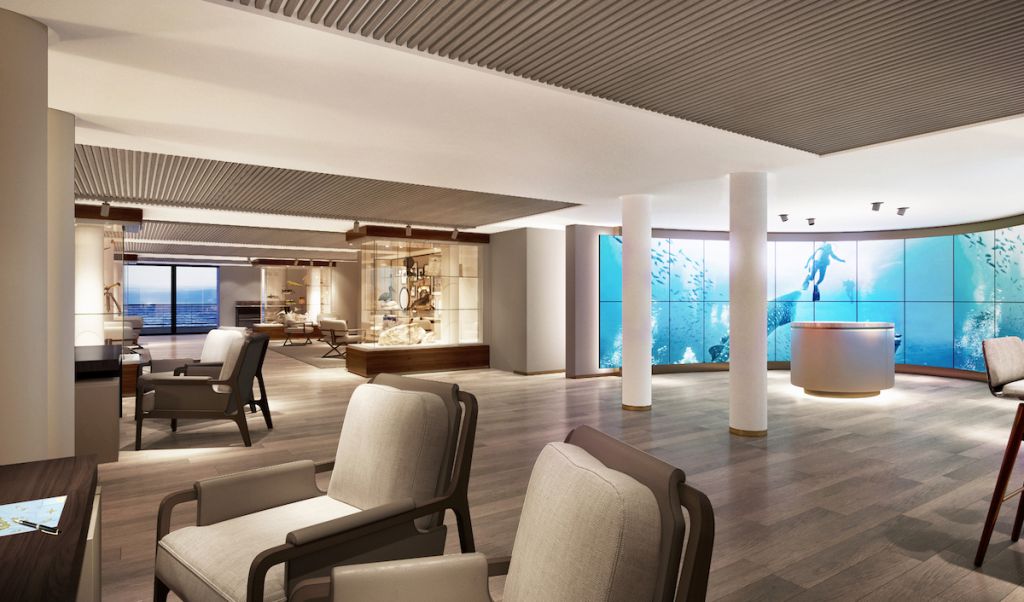 Snorkelling, hiking, learning and exploring are all on the agenda by day, while evenings offer pampering spa treatments, lavish dinners and live music. Appealing to intrepid travellers who aren't willing to compromise on luxury the ship will sail week-long itineraries around the Galapagos archipelago, between the islands of Baltra and San Cristóbal.
Design and style
Silver Origin's motto is "designed for the Galapagos, built around you" –a philosophy that is apparent from the moment you step aboard.
Unlike many other small ships, Origin has plenty of deck space and viewing areas, including the panoramic Observation Lounge – perfect for admiring the isles that so inspired Charles Darwin.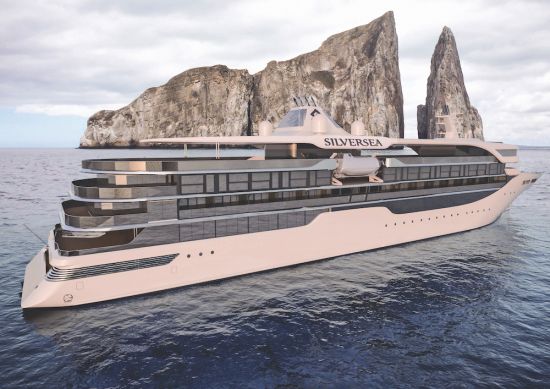 Inside, gone are the patterned carpets and deep-coloured furnishings typical of older Silversea ships. Instead, the look is sleek, modern and tasteful – all creams and whites, set off by artwork featuring the colourful landscapes of the Galapagos Islands.
What's more, she is the most environmentally friendly ship Silversea has ever built. Sailing like a Bond villain's superyacht through wildlife-rich waters with minimal disturbance, Origin is fitted with state-of-the-art dynamic positioning technology, so there is no anchor to damage the delicate seabed.
Facilities
For a small ship, Silver Origin manages to pack in some incredible facilities, so passengers used to larger vessels will never feel like they've had to relinquish a thing. In fact, the ship is truly impressive in the way it combines all the luxurious features of a Silversea ship with the technical capabilities of an expedition vessel.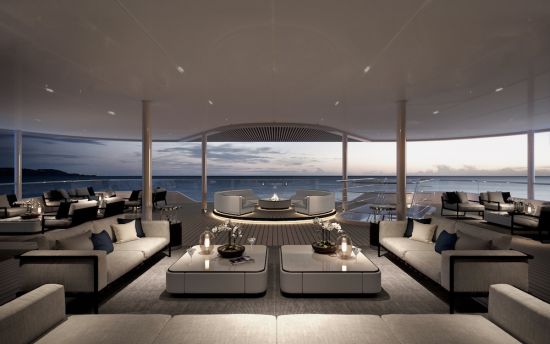 Three of Origin's public spaces are dedicated to adventure and exploration. The hi-tech Basecamp, for instance, serves as the spot for launching Zodiacs and is designed to prepare guests for their on-land (or at-sea) excursion, with an interactive wall and information on the flora and fauna of the Galapagos.
Following excursions, the adventure continues on board in the cosy Explorer Lounge, with its extensive library and briefings with the expedition team.
Finally, a photo-editing area allows guests to download and edit their snaps – a fantastic facility for budding photographers.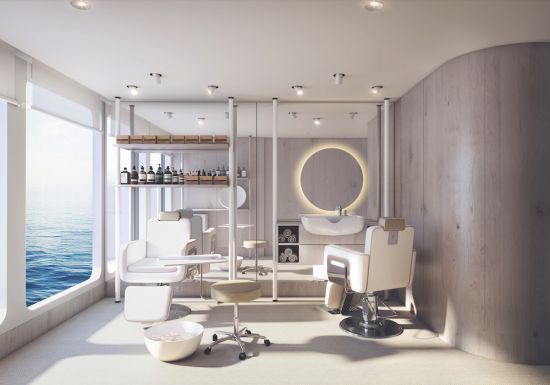 On top of all these expedition features, guests can also enjoy the services of a six-star luxury cruise ship. There's an onboard beauty salon for hair and makeup, a fitness centre for personal training, a beauty spa for a host of pampering treatments, and an Expedition Boutique selling chic outdoor gear.
In a final expedition ship rarity, Silver Origin also offers free unlimited wi-fi, so guests can easily share their amazing experiences with friends and family back home.
Cabins
Nowhere shows off Silver Origin's incredible blend of expedition and luxury quite like the ship's accommodation. There are eight categories, ranging from Classic Veranda Suites to the palatial Owner's Suite, all of them with private verandas and butler service.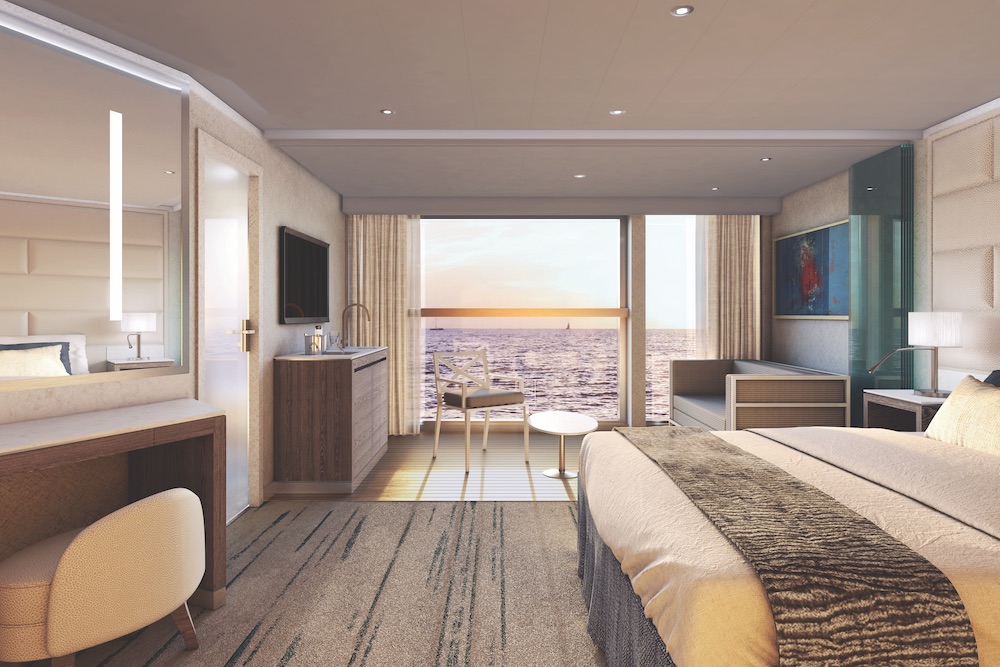 Echoing the subtle palette of the public areas, cabins are decked out with cream furnishings, plush carpets, king-size beds, artworks and luxurious features such as walk-in wardrobes, oceanview showers and cosy sitting areas.
The ship was built to give passengers as many wildlife-viewing opportunities as possible, and suites have floor-to- ceiling windows and private viewing terraces. The most expensive grades (Owner's, Grand, Royal and Silver) come with whirlpool baths, and in certain suites, guests can even take a dip in an oceanview bathtub – practically alongside any passing whales or sea lions. Silver Origin also debuts Silversea's latest technology, the Horizon Balcony, where at the touch of a button your balcony transforms into an inside seating area.
Drinking and dining
When it comes to food and drink, Silver Origin's chefs find their inspiration – and their ingredients – locally, offering delicious South American cuisine, as well as a full range of international favourites. Silversea has turned traditional expedition dining on its head, getting rid of the 'one restaurant, one service' approach and instead offering passengers two restaurants with flexible dining times.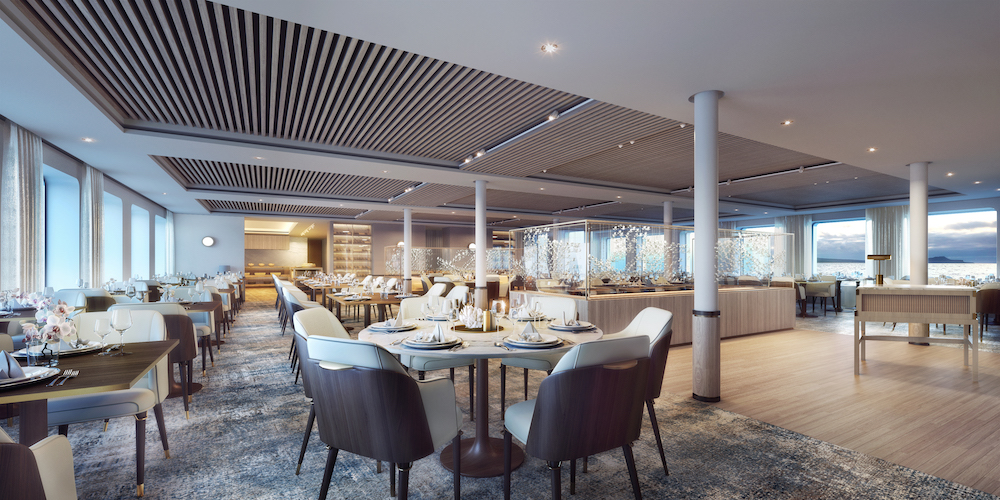 The ship's main dining space is The Restaurant, where breakfast, lunch and dinner are served with no fixed mealtimes in an informal setting. Alternatively, passengers can eat at The Grill, home to Silversea's Hot Rocks concept. With some alfresco and some partially enclosed seating, guests can enjoy lazy lunches and spend their evenings sizzling fresh seafood and juicy cuts at the table (there is no healthier way to eat, and no better way to get your meat cooked just how you like it).
Excursions and adventures
For a purpose-built expedition cruise ship, nothing is more important than nailing the excursions – and Silversea has done just that. In fact, the excursions offering reads like a discerning traveller's wish list, with Zodiac and kayak trips to fully immerse guests in the watery world of sea lions, reef sharks, eagle rays and marine iguanas.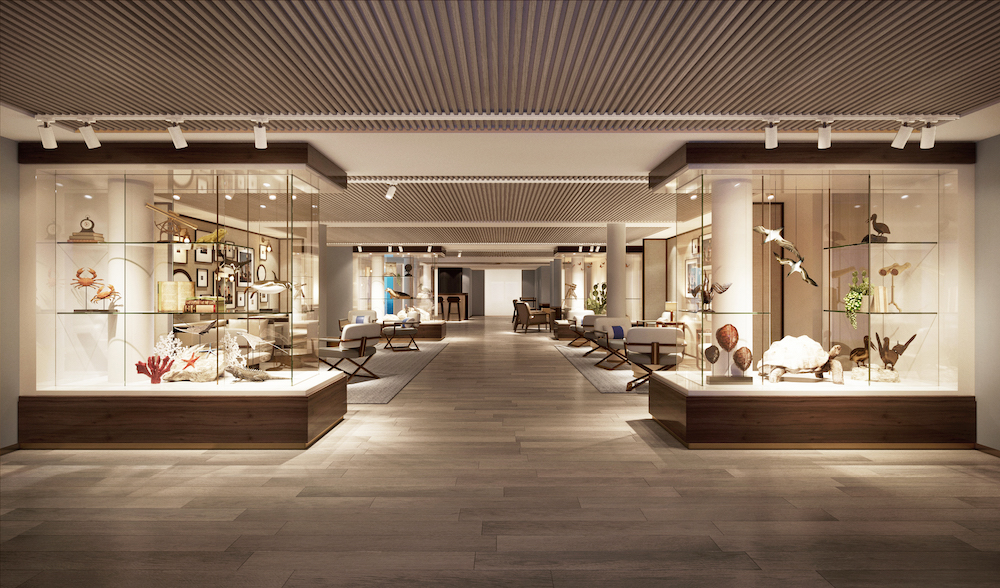 Other excursions include visiting local conservation and breeding centres, hiking through verdant and volcanic national parks, and coming face-to-face with famous Galapagos creatures, including giant tortoises, flamingos, blue-footed boobies and penguins. All excursions are accompanied by onboard expert guides, and all are included in the cruise fare – another rarity for an expedition ship, even one operated by Silversea.
What we love…
Everything about Silver Origin is impressive, but the way it combines luxury with serious expedition cruising is truly outstanding. Board this ship with a desire to explore and educate yourself about the endangered animals that call this corner of the world home – but also wanting to dine, drink, relax and be pampered – and believe us, you won't be disappointed.
Get on board
Silversea 7-day 'San Cristóbal to Baltra' cruise aboard Silver Origin, via Isla Bartolomé, Elizabeth Bay, Santa Cruz and Fausto Llerena Breeding Centre, departing 6 February 2021, from £8,460 including flights, silversea.com