Search for your ideal Cruise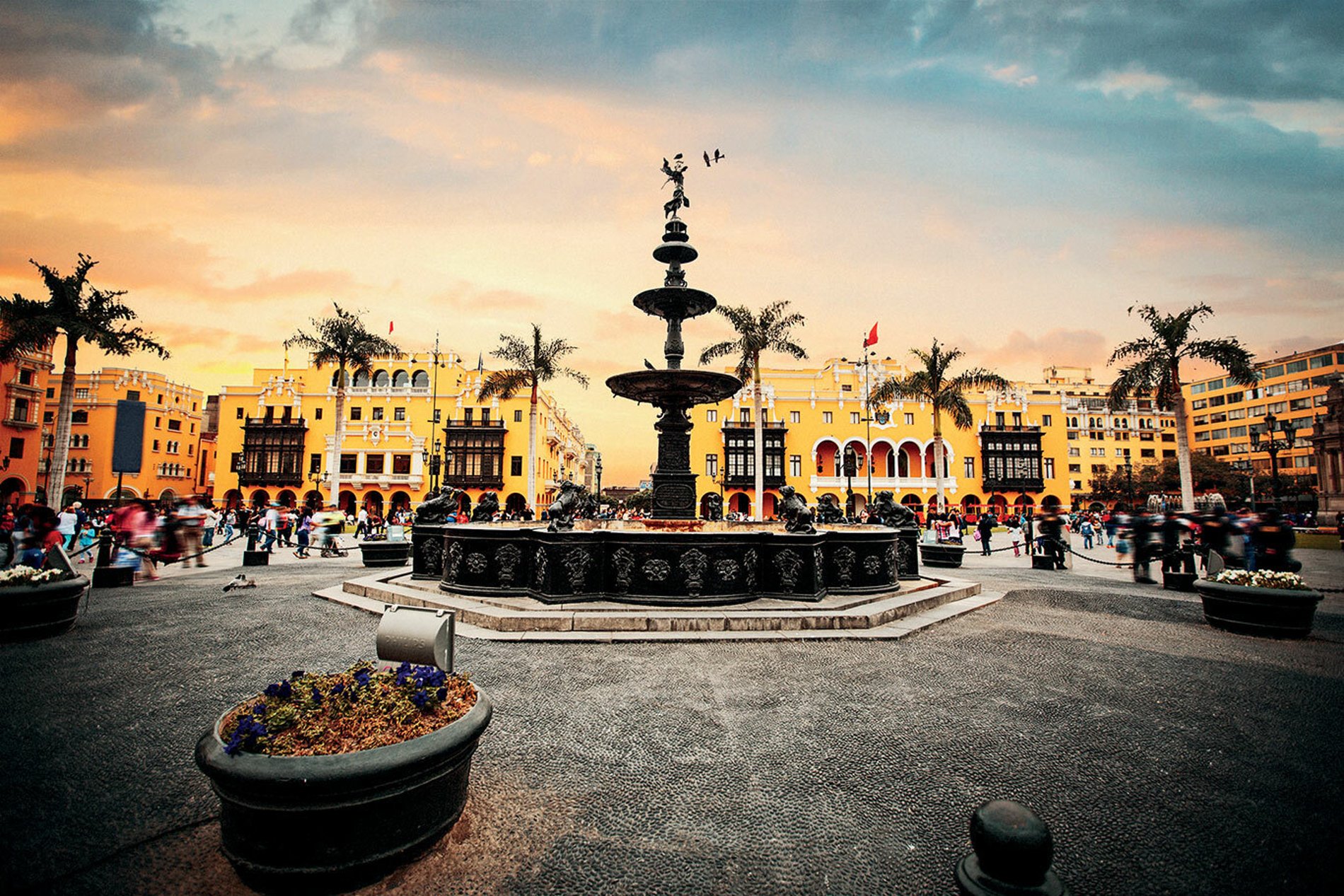 South America Cruises: The Ultimate Guide for 2020
From salsa nights to Antarctic adventures, a South America cruise truly has it all
Embracing 12 incredible countries, dozens of effervescent cities and countless natural wonders, South America is the ultimate dream destination for many cruise-lovers.
Most itineraries will visit buzzing Buenos Aires and raunchy Rio, but some South America cruises will also take you far off the beaten track, on trips round the legendary Cape Horn to Chile's pristine fjords, or from Argentina's Ushuaia to the icy wonderland of Antarctica.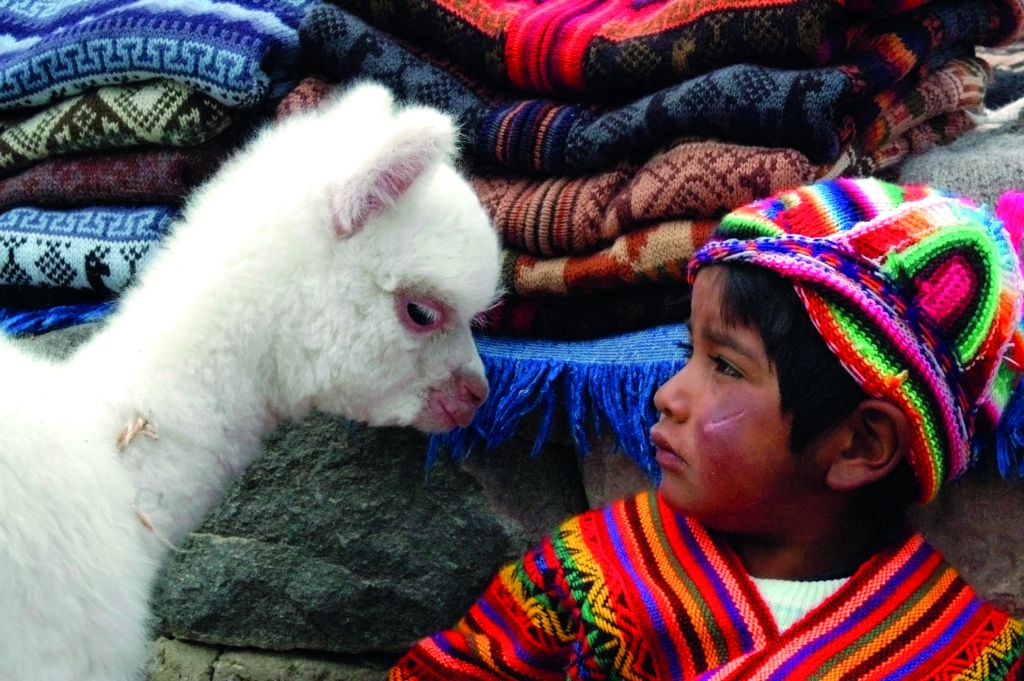 With plenty of pre and post-cruise options, too – including river cruises to explore the amazing Amazon, epic treks to discover the lost Inca city of Machu Picchu, and small-ship cruises to the dazzling Galapagos Islands, you'll want to return again and again.
So keep reading for our pick of the best destinations for every traveller – from novice to seasoned explorer – and the ultimate South America cruises that will take you there.
Best for first timers
History and heritage in Peru
Gateway to Machu Picchu and the Peruvian Amazon, the port city of Callao is on most South America cruise itineraries. From here, shore excursions visit Lima, the country's capital, with its fascinating museums and Boulevard of Gastronomy, packed with street stalls where you can taste all manner of local delicacies.
Other highlights include Cusco, the ancient capital of the Incan empire, and of course Machu Picchu, the Incas' legendary lost city, which was only rediscovered in 1911. It's also possible to take a river cruise into the pristine rain forests of the Peruvian Amazon.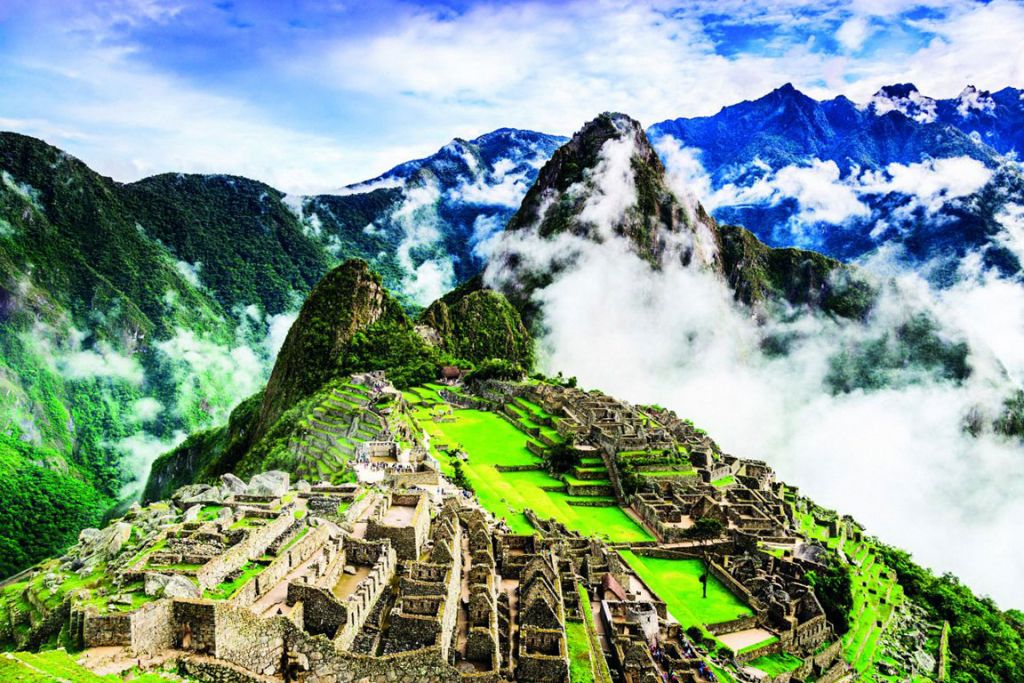 What's the USP?
A Peruvian trip offers a brilliant mix of history, nature – and bragging rights.
Get on Board
14-night 'Best of Chile & Peru' cruise aboard Celebrity Silhouette, round-trip from San Antonio (Chile) via Callao, departing 28 February 2021, from £1,449, celebritycruises.co.uk
10-night 'From the Inca Empire to the Peruvian Amazon' cruise aboard Delfin III, round-trip from Lima via Machu Picchu, Cusco and Iquitos, departing 21 June 2020, from £3,565, avaloncruises.co.uk
Bucket-list hits in Ecuador and the Galapagos
Renowned for its chocolate, volcanoes and rainforests, Ecuador straddles the equator and claims to be at the centre of the earth (it even has a 'belly button' site to prove it).
You'll need to take a deep breath before visiting the capital, Quito, which sits high in the clouds, 2,850 metres up in the rugged Andean foothills, but it's well worth braving altitude fever to discover this city's beautifully preserved Spanish colonial architecture.
Ecuador's biggest draw, however, is the incredible Galapagos archipelago, where Darwin developed his theory of evolution. Larger cruise ships call at Manta, from where it's possible to take a small-ship cruise to this unique collection of volcanic islands and marvel at the unique giant tortoises, cactus trees, swimming iguanas, blue-footed boobies and much more.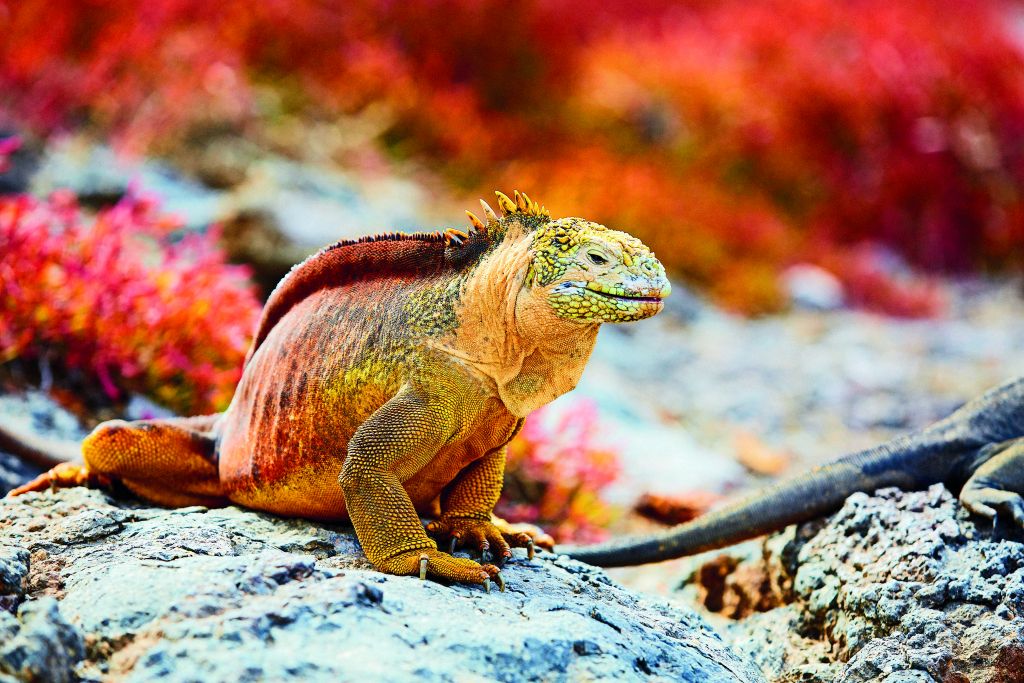 What's the USP?
The Galapagos – for sights you literally can't see anywhere else on earth.
Get on Board
15-night 'Chile to San Diego' cruise aboard Celebrity Eclipse, from San Antonio via Lima and Manta, departing 15 March 2020, from £1,728, celebritycruises.co.uk
6-night 'Ecuador & the Galapagos' cruise aboard Treasure of Galapagos, round-trip from Quito, departing 18 March 2020, from £3,958, avaloncruises.co.uk
Tango and wildlife in Argentina
Dubbed the Paris of the South because of its European vibe, the world's tango capital is also a concentrated dose of everything that South America does best.
You could easily spend a week just in Buenos Aires, shopping for souvenirs at San Telmo flea market (which becomes an open-air tango arena on Sundays), feasting on the truly sensational local steaks and visiting the city's world- class museums, but you should also consider a longer cruise to discover Argentina's stunning coastline.
From adventurous excursions in wild and wide-open Patagonia to rounding stormy Cape Horn and exploring neighbouring Chile, or embarking from Ushuaia for a penguin safari in Antarctica, the possibilities are almost limitless.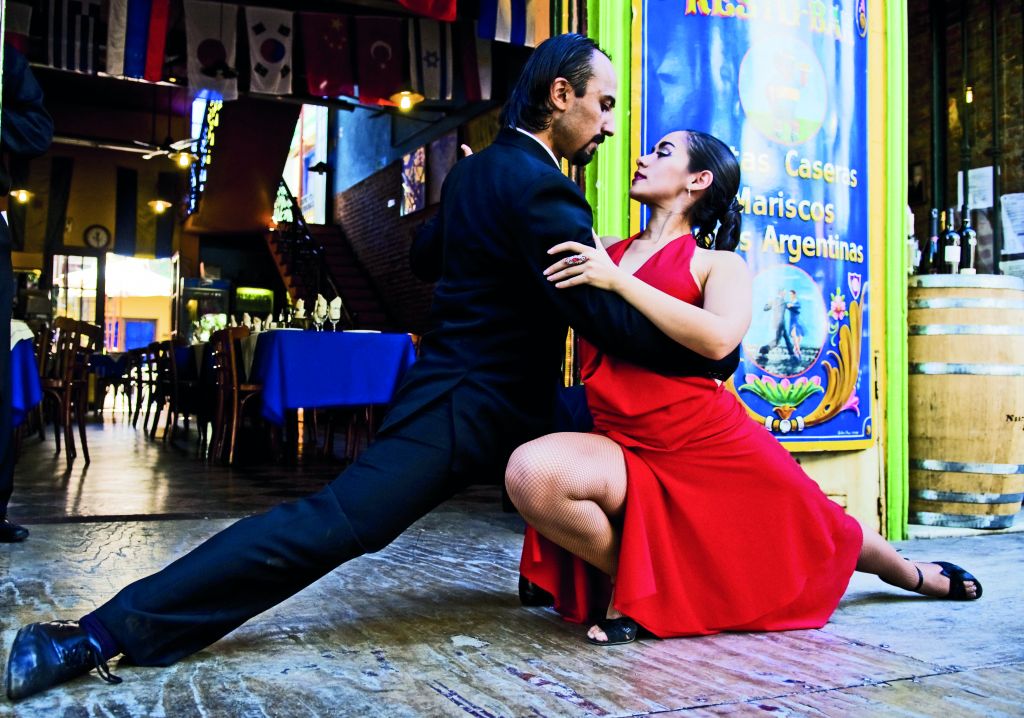 What's the USP?
Ever dreamed of learning to tango? This is where the moves come naturally.
Get on Board
14-night 'South America from Buenos Aires' cruise aboard Norwegian Star, from Buenos Aires to San Antonio (Chile) via Montevideo and Ushuaia, departing 16 January 2021, from £1,749, ncl.com
15-night 'New Year's Eve in Rio' cruise aboard Azamara Quest, round-trip from Buenos Aires via Rio and Montevideo, departing 21 December 2020, from £4,243, azamara.co.uk
Brilliant Brazil
As well as the vast Amazon rainforest, Brazil is famous for its footballing feats, the mighty Iguaçu Falls and sassy Rio Carnival. The country's top sights, including Rio's legendary Copacabana and Ipanema beaches and the cosmopolitan, art-loving city of Sao Paulo, are mostly scattered along the coast, making this an ideal cruise destination.
But many ocean lines, including Holland America and Regent Seven Seas, also sail inland as far as Manaus, gateway to the mighty Amazon. From here, excursions and river cruises can take you deep into the word's richest ecosystem to spot capuchin monkeys, pink dolphins, caiman crocodiles and much more.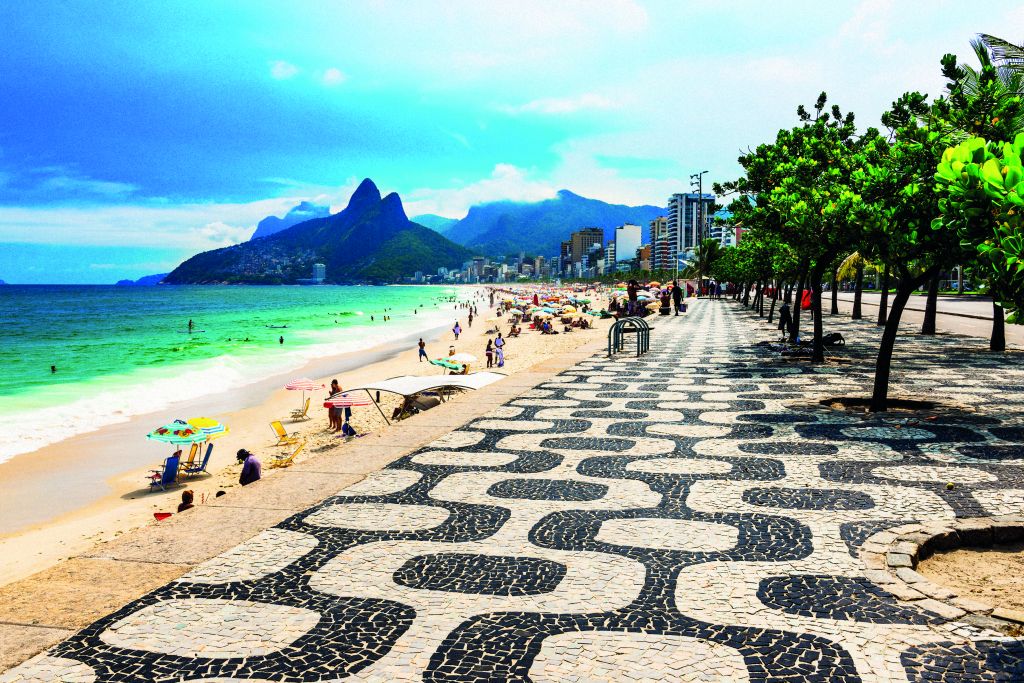 What's the USP?
Samba beats and world-class wildlife make Brazil an unmissable destination.
Get on Board
12-night 'South America' cruise aboard Fantasia, round-trip from Salvador (Brazil) via Rio de Janeiro, Punta del Este (Uruguay) and Buenos Aires, departing 3 January 2020, from £1,049, msccruises.co.uk
21-night 'Edens & the Amazon' cruise aboard Marina, from Miami to Rio de Janeiro via Antigua, Barbados, French Guiana and Manaus, departing 22 January 2020, from £4,789, oceaniacruises.com
Kick back in Uruguay
With a slower pace of life, South America's second smallest country offers a charming contrast to the bustle of Brazil and Argentina. Apart from strolling in Montevideo, the charming and elegant capital, it's also worth taking a vineyard tour to sample this bite-sized destination's superb wines. And don't miss the colonial architecture of UNESCO-listed Colonia del Sacramento.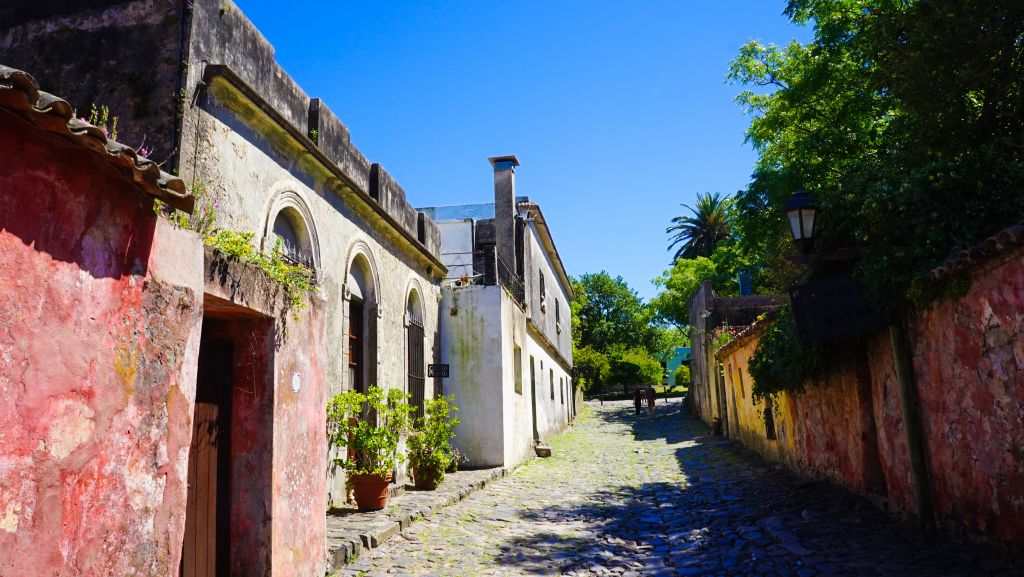 What's the USP?
Be the first of your cruising chums to visit this lovely, laid-back destination.
Get on Board
9-night 'Rio to Buenos Aires Voyage' aboard Azamara Quest, via Punta del Este (Uruguay) and Montevideo, departing 30 November 2020, from £1,824, azamara.co.uk
70-night 'South American Exploration' aboard Balmoral, round-trip from Southampton via Montevideo, departing 6 January 2020, from £8,999, fredolsencruises.com
Chill out in Chile
Sailing round Cape Horn from Ushuaia, cruises to Chile are an adventurous rollercoaster ride through breathtaking fjords. Some cruises also venture far out into the Pacific to visit Easter Island – famed for its enigmatic moai statues – and Robinson Crusoe Island, where Scottish sailor Alexander Selkirk was marooned in the early 18th century, thus inspiring Daniel Defoe's novel.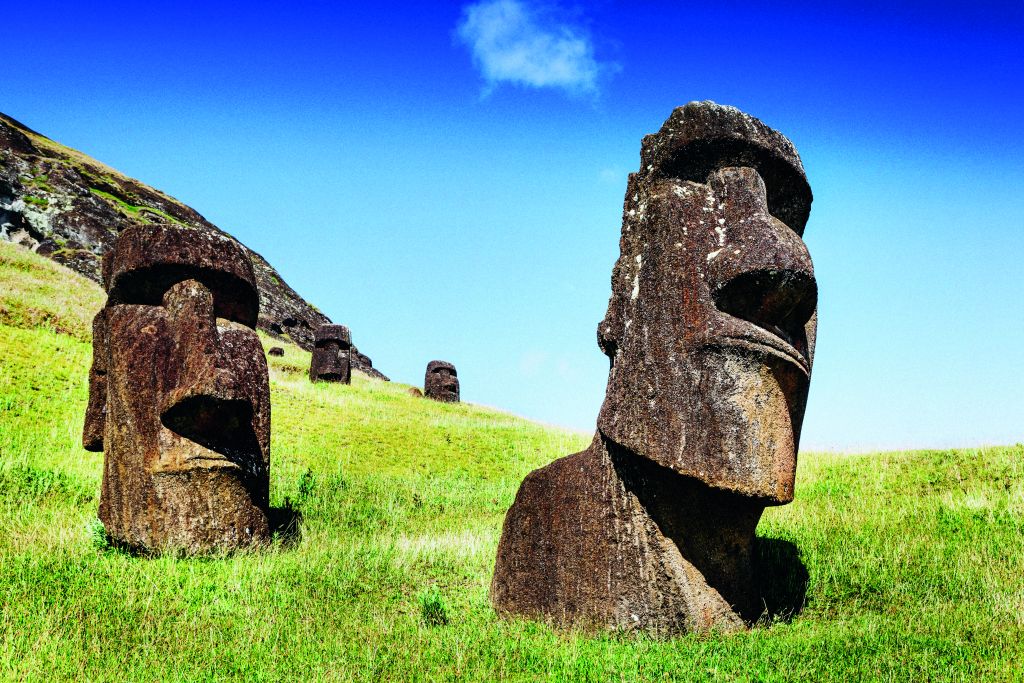 What's the USP?
Marvel at the fjords, then get away from it all on the original desert island.
Get on Board
18-night 'Andes & South America' cruise aboard Coral Princess, from Los Angeles to San Antonio (Chile) via Manta (Ecuador) and Lima, departing 15 November 2020, from £1,614, princess.com
23-night 'Ushuaia to Easter Island' cruise aboard Silver Explorer, via Chilean fjords and Robinson Crusoe Island, departing 4 March 2020, from £10,100, silversea.com
Adventures in Antarctica
If you want to explore the White Continent – and it's one of the greatest adventures in cruising – you'll usually sail from the Argentine port of Ushuaia, right at South America's southernmost tip.
Itineraries are likely to include the Falkland Islands and remote South Georgia – look out for rock-hopper and king penguins – before turning south and crossing the formidable Drake Passage to the icy wilderness of Antarctica.
Here you can visit Elephant Island, where 22 members of Sir Ernest Shackleton's 1916 polar expedition spent a whole winter with only an upturned lifeboat for shelter.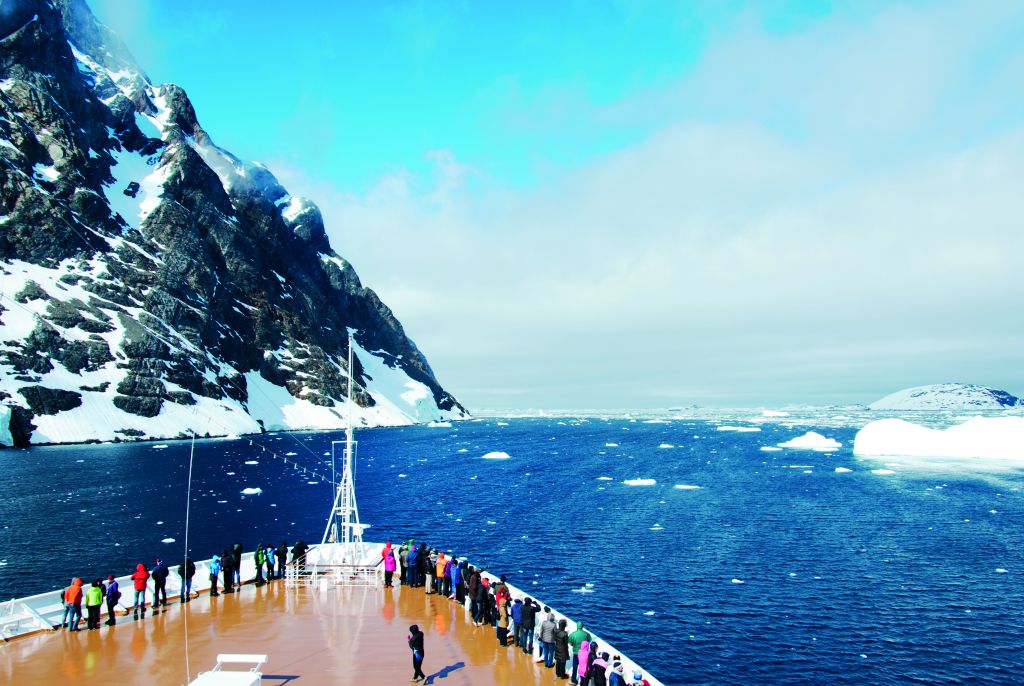 What's the USP?
Truly the trip of a lifetime to the planet's last frontier.
Get on Board
12-night 'Highlights of the Frozen Continent' cruise aboard MS Midnatsol, round-trip from Buenos Aires via Ushuaia and Antarctica, departing 3 March 2020, from £4,948, hurtigruten.co.uk
15-night 'The Great Adventure' cruise aboard L'Austral, from Buenos Aires to Montevideo via Ushuaia and Antarctica, departing 4 March 2021, from £9,263, en.ponant.com
Best for second-time visitors
Dive deep in Colombia
With extensive coastlines on both the Caribbean and Pacific Oceans, Colombia is renowned for its pristine seas, beautiful beaches and excellent diving. Most of the larger cruise lines include the old walled city of Cartagena, famed for emeralds and leather goods, while the beautiful palm-fringed island of Providencia is also not to be missed.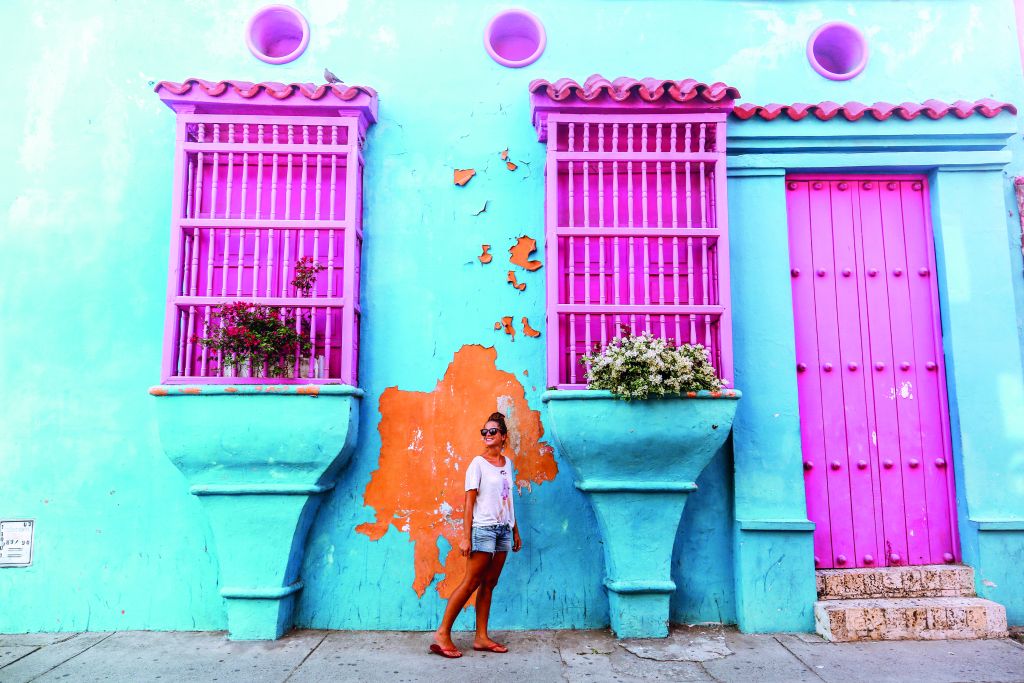 What's the USP?
A less-visited location with great colonial architecture and stunning beaches.
Get on Board
11-night 'Southern Caribbean' cruise aboard Vision of the Seas, round-trip from Fort Lauderdale via Cartagena and the Dutch Antilles, departing 2 November 2020, from £743, royalcaribbean.co.uk
13-night 'Panama Canal Adventure Voyage' aboard Azamara Pursuit, from Lima to Miami via Cartagena, departing 23 March 2020, from £2,092, azamara.co.uk
A taste of French Guiana
Only a handful of cruises visit this Gallic enclave on South America's Atlantic Coast, but their guests discover a colourful capital – Cayenne – with an exciting food culture. You can also visit the chilling former penal colony of Devil's Island, where prisoner Henri Charrière – aka Papillon – made his daring escape, depicted in the famous film starring Steve McQueen.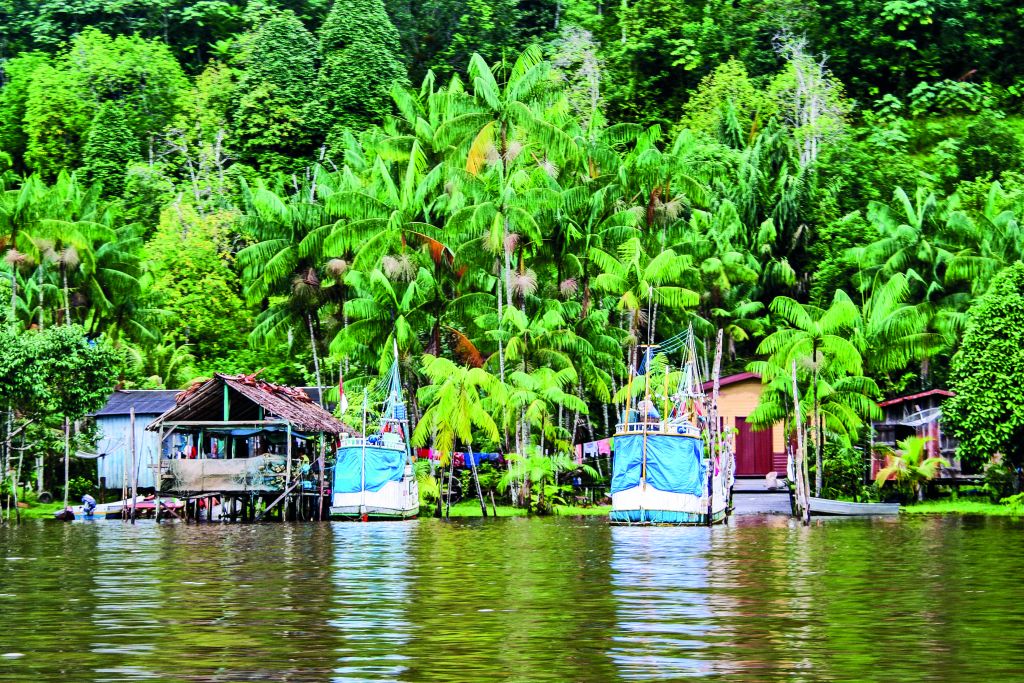 What's the USP?
Do you know anyone else who's been here?
Get on Board
11-day 'The Caribbean and French Guiana' cruise aboard Le Dumont-d'Urville, from Fort-de-France (Martinique) to Cayenne, departing 10 March 2021, from £3,456, en.ponant.com
33-night 'Grand South America Voyage' aboard MS Volendam, from Buenos Aires to Fort Lauderdale via Devil's Island and Barbados, departing 14 February 2021, from £4,499, hollandamerica.com
Sensational Suriname
Lush foliage, colourful birds and exotic fauna are all on the menu during a cruise to this little-known destination, formerly Dutch Guyana. A thrilling melting-pot of European, South American, African and Asian culture, capital Paramaribo offers attractions including charming colonial architecture and excursions into the wildlife-teeming rainforest.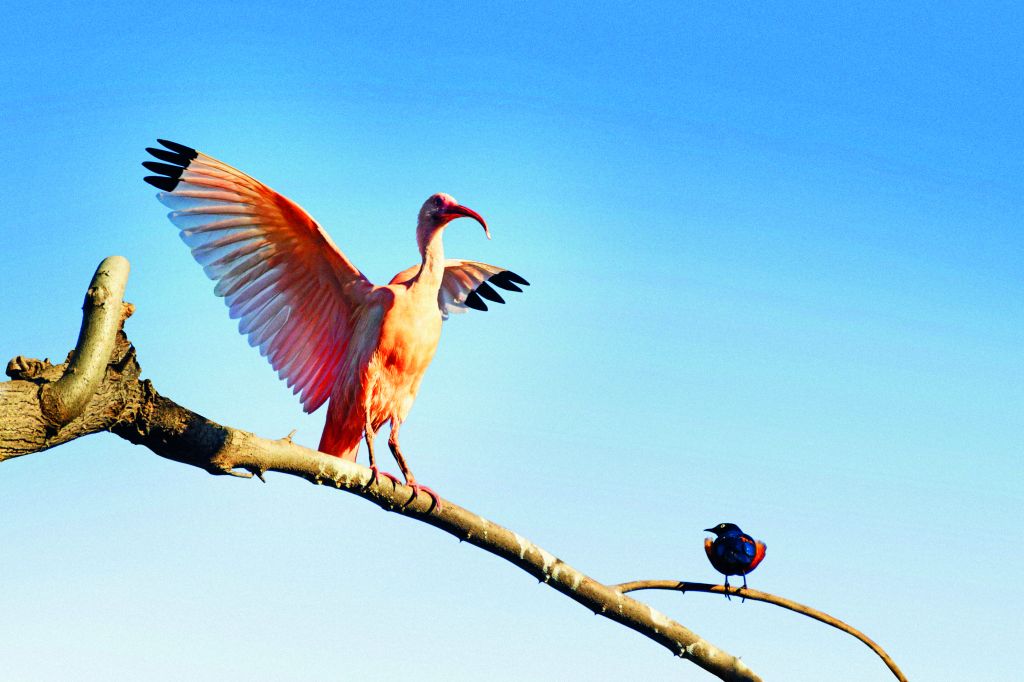 What's the USP?
Described as 'Amsterdam meets the Wild West', Paramaribo is a town like no other.
Get on Board
12-night 'The Caribbean & Amazon River' cruise aboard Le Dumont d'Urville, from Cayenne (French Guiana) to Fort- de-France (Martinique) via Paramaribo, departing 11 December 2020, from £4,501, en.ponant.com
Money
Although each South American country has its own currency, US dollars are accepted almost everywhere.
VISAs
UK citizens do not require visas to visit most South American countries, but you'll need a passport valid for six months after entry.
Local Customs
It's common to bargain when shopping in the local markets, but do remember these are poor countries, so don't suggest a price that's too far below the original one. Spanish is the language of most South American nations – except for Portuguese- speaking Brazil – so don't rely on English being understood.
Safety should not be a worry on official excursions but it's sensible to leave jewellery and expensive tech in your cabin, and always have someone watch out for you when withdrawing money from an ATM.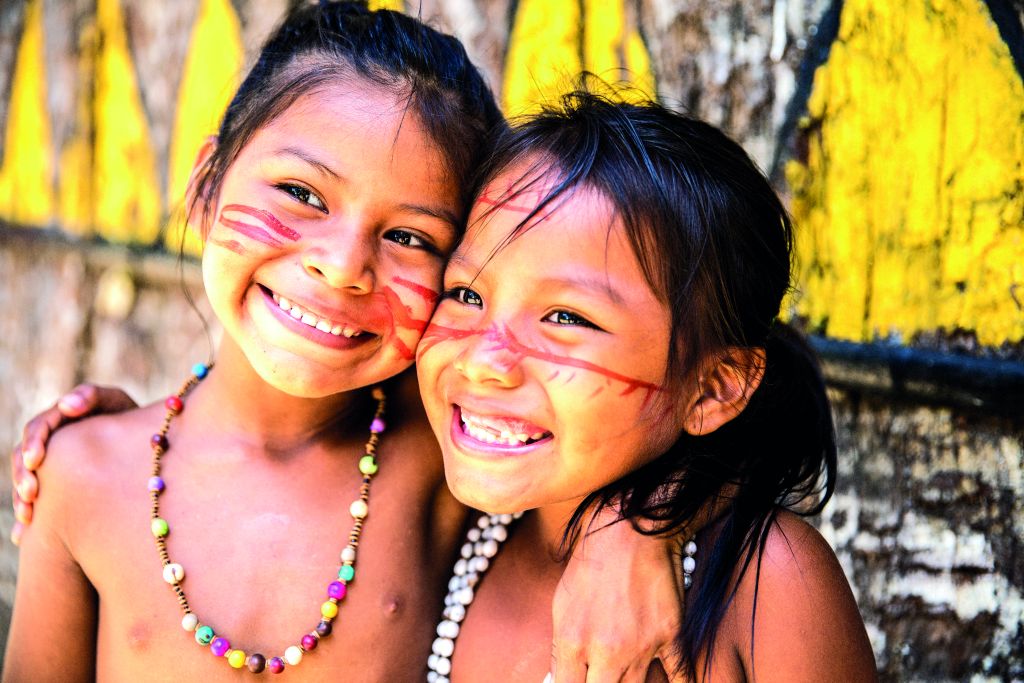 What to bring back
Top choices for souvenirs include hand-carved gourds and bags of yerba tea from Argentina; chocolate from Ecuador; lapis lazuli and other gems from Chile; handcrafts and chullo hats from Peru; leather goods from Uruguay.
When to go
November to May is the South American summer, and peak season for cruising. Destinations such as Patagonia and Antarctica are off limits during the winter months of June to October, but it's worth considering Galapagos and Amazon cruises at this time, when they will be less crowded and significantly cheaper.