Search for your ideal Cruise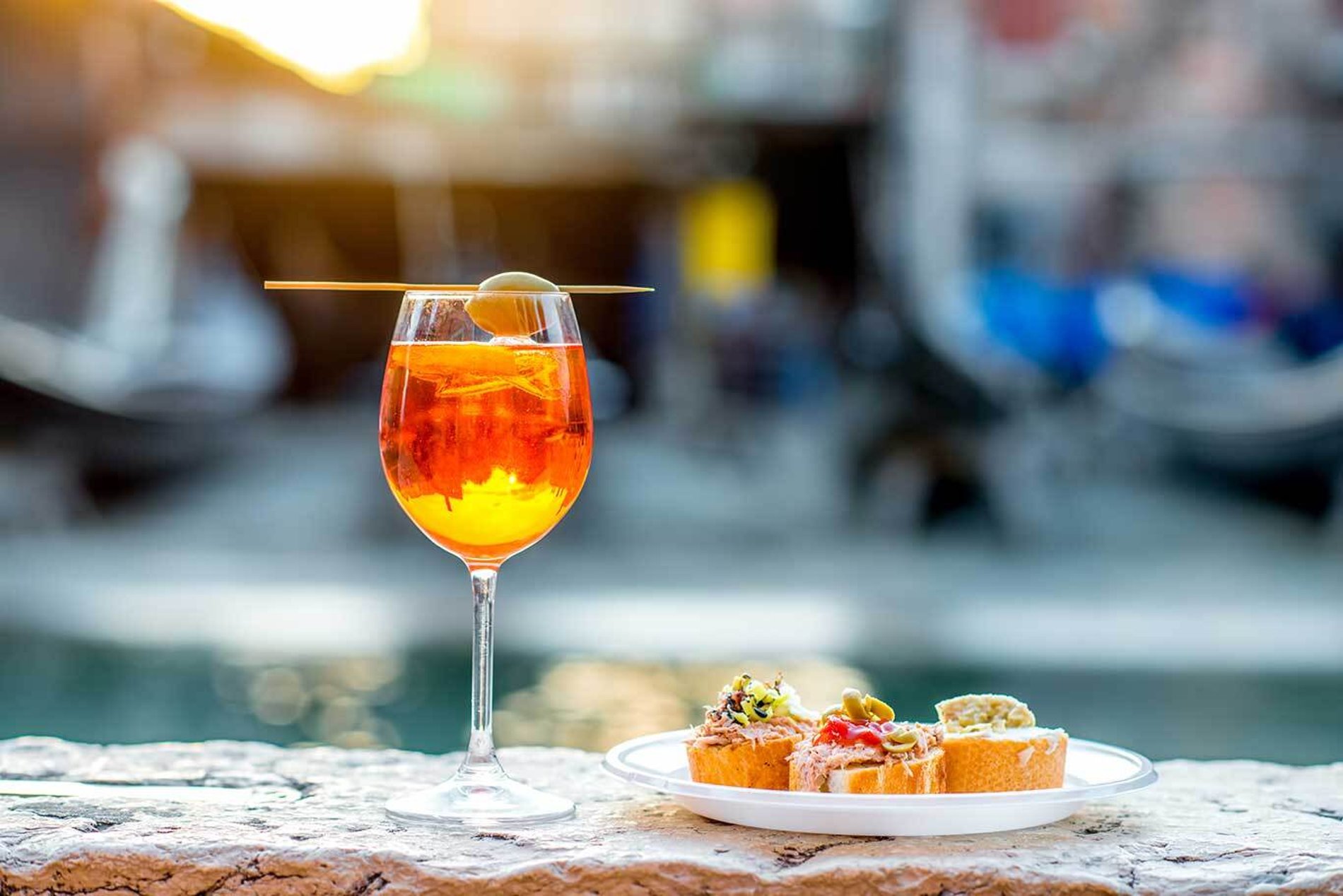 The Best Bacari and Small Restaurants in Venice to Eat Like a Venetian
There's one destination we've really missed – not least for its incredible food. So while we wait for the world to get moving again, here's how to eat like a Venetian
Words by Angelina Villa-Clarke
For some people, the pre-spring months may be considered an odd time to visit Venice. In fact, these wintery twilight days are when La Serenissima comes into her own. The usual hordes of sightseers have yet to arrive, so you can roam freely around Venice's narrow streets – the calli – hearing your footsteps echo as the canal water laps alongside you.
As the fog drifts around her palazzos and piazzas, the city takes on a mysterious, romantic appeal and you can breathe in a true sense of her ethereal beauty. This is also the one time of year when the locals can claim Venice back for themselves.
But if you really want to witness the city as a Venetian, you should eat as they do, with a plate or two of cicchetti – small, tasty, affordable side dishes – at one of the many tiny bars, called bacari, that are dotted all over the city. Once you've enjoyed the obligatory cappuccino (strictly before noon in Italy, please) at the opulent Caffè Florian in St Mark's Square, and a Bellini at the iconic Harry's Bar just around the corner, you must ignore the other tourist haunts and seek out places where the Venetians eat.

The variety of cicchetti on offer is enormous, with many places known for a single speciality – spicy polpette (meatballs) perhaps; tramezzini (small triangular sandwiches) or crunchy crostini crowned with fresh anchovies or buttery shrimp.
Salt fish – known as baccalà – is served at most, as is some form of squid, with chefs often using age-old family recipes to give their dishes their own twist. These 'little bites' are meant to be eaten with the fingers, often while standing up, and always accompanied by a glass of local wine or spritz.
Cantina Do Mori (Calle Do Mori 429), close to the Rialto Bridge, is allegedly the oldest bacaro in Venice, dating back to 1462, and is a good place to start. With its copper pots hanging from the ceiling, wooden bar and moody, dark interior, this is one of the most authentically Venetian spots in town.
Uniquely, it has two separate 'secret' entrances leading on to different streets (rumour has it, this allowed for illicit lovers to escape unnoticed if necessary). Lean at the bar and order the house speciality, francobollo. Translating as 'postage stamp', this is a tiny white-bread sandwich filled with meats, cheese, shellfish or roast vegetables. Don't stop there, though: other tasty morsels on offer include fried artichoke hearts and deep-fried mozzarella croquettes – and neither should be missed.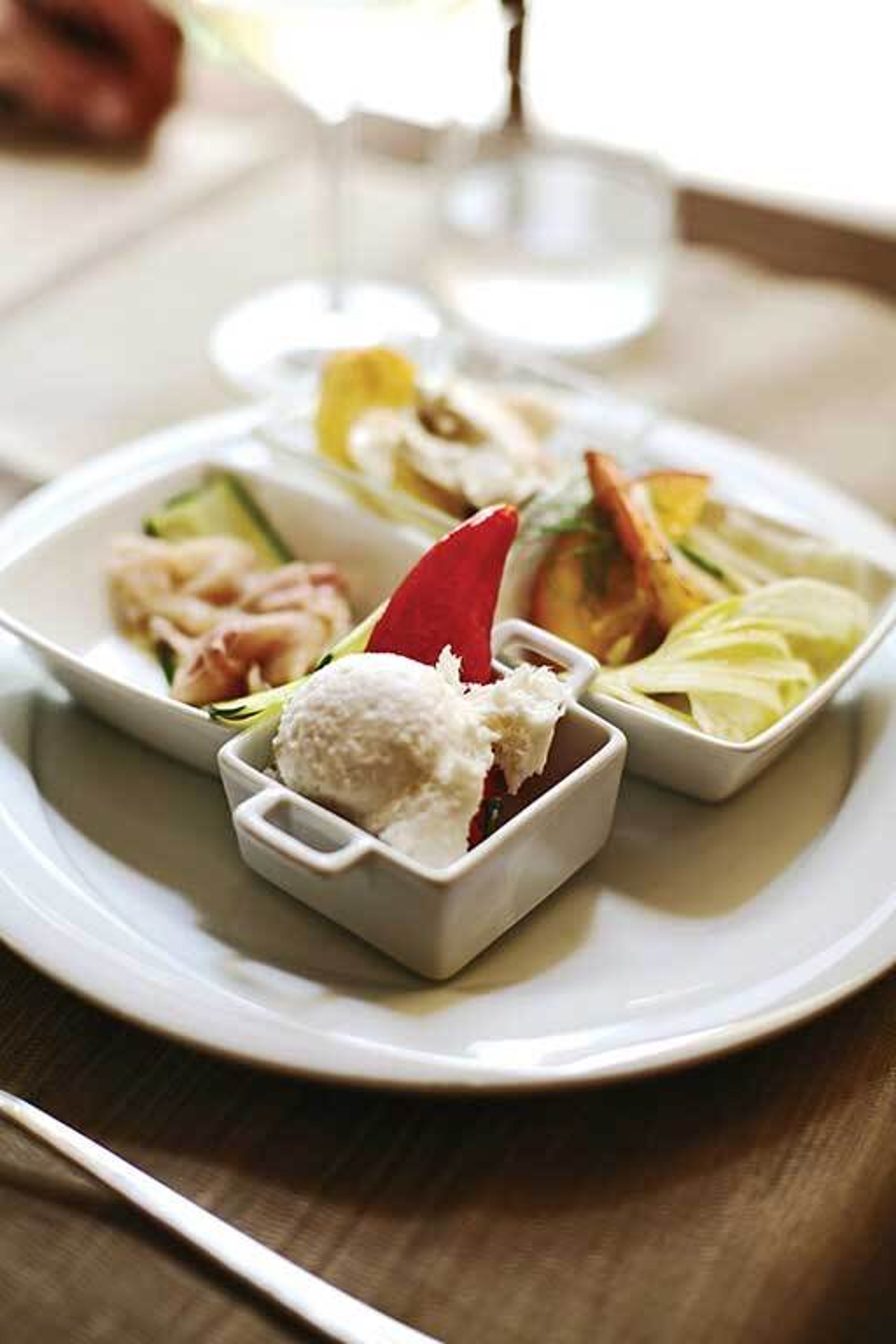 With its plain frontage, Osteria Al Squero (Fondamenta Nani 943) seems, at first, rather nondescript, and you could easily miss it. In the quiet Dorsoduro district, the tiny bar is firmly off the beaten tourist track, and is a word-of-mouth favourite among neighbourhood regulars and art students due to its proximity to the Gallerie dell'Accademia.
It's often standing room only, so order a few of the seafood specialities – baccalà montecato (creamed fish served on polenta), crostini topped with tuna laced with olives, and fresh sardines cooked with onions and raisins – and head outside. From here, you can while away the hours watching perhaps one of the city's most beguiling views.
Opposite, on the other side of the Rio di San Trovaso, is the city's oldest gondola workshop, where there is a continual buzz of activity as craftsmen still make and repair the vessels in the original style. At the osteria, order a mezzo e mezzo – a cocktail made with half Campari, half Aperol – for the authentic experience.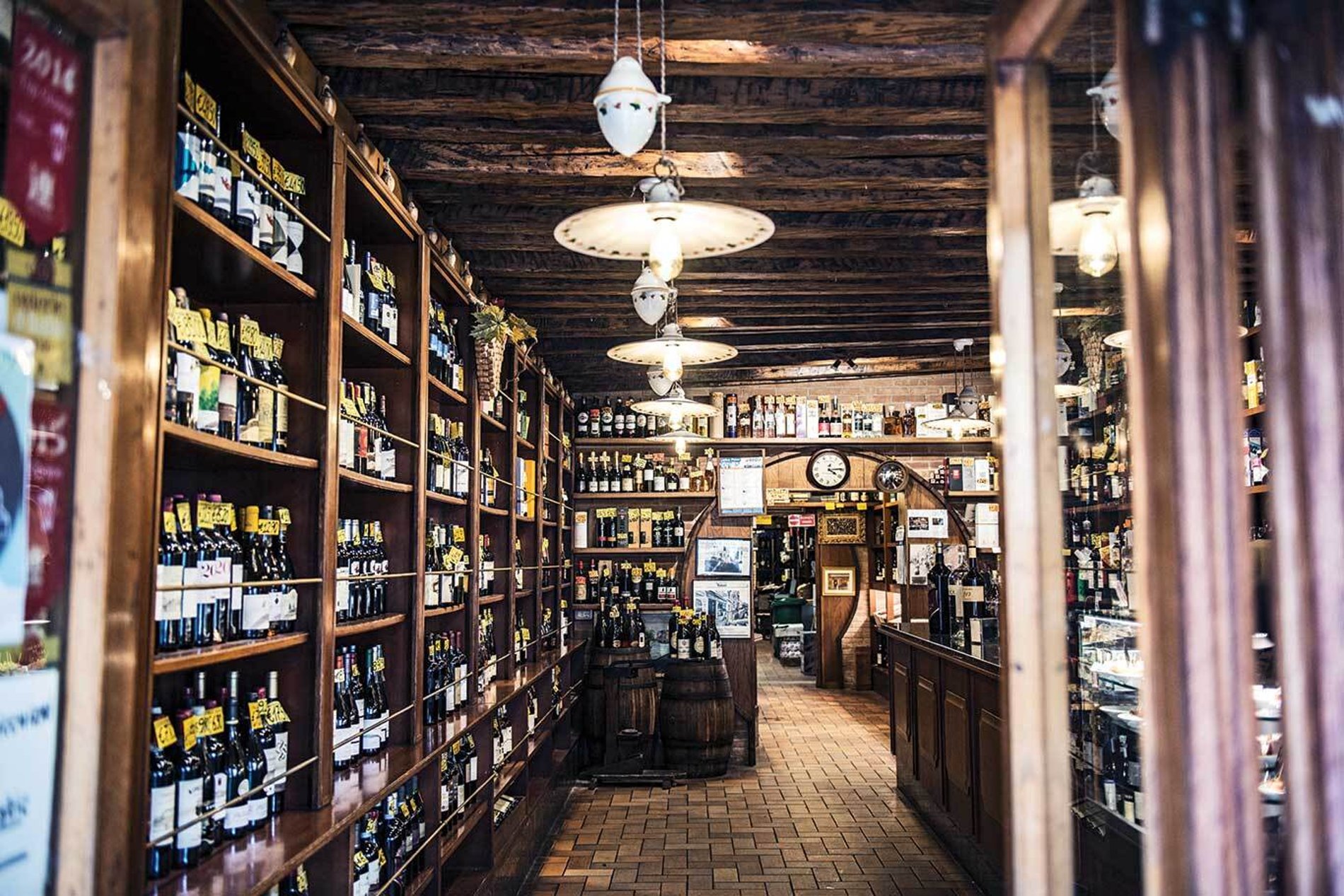 Nearby, with a strong focus on local wines from the Veneto region, Cantine del Vino già Schiavi (Fondamenta Nani 992) is a cross between a wine shop and a bacaro. Hundreds of bottles line the walls, though you can order just a glass. It has an ever-changing menu of small bites piled behind its long glass counter. Ask if the owner has made cicchetto di castagna – chestnut purée with creamy robiola cheese. Also tasty are the freshly caught oysters (in season) and parmesan crostini with pistachio and figs.
Said to be a favourite haunt of Casanova, who used to bring his conquests here, Cantina Do Spade (Calle de le Do Spade, San Polo 859) may date back to 1448, but these days it is best known for its inventive take on cicchetti. The osteria at the back of the building offers more of a restaurant feel, but you'll want to stay put at the atmospheric bar.
Kick off with a plate of polpette – made from Calabrian sausage, mixed with smoky cheese and potatoes, covered in breadcrumbs and fried to a crisp – utterly delicious. It's best to arrive hungry, as everything is too tempting to resist – fried squash flowers stuffed with cod, baby octopus in piquant tomato sauce and the classic sarde in saor – sardines marinated in vinegar and onions – leap off the menu.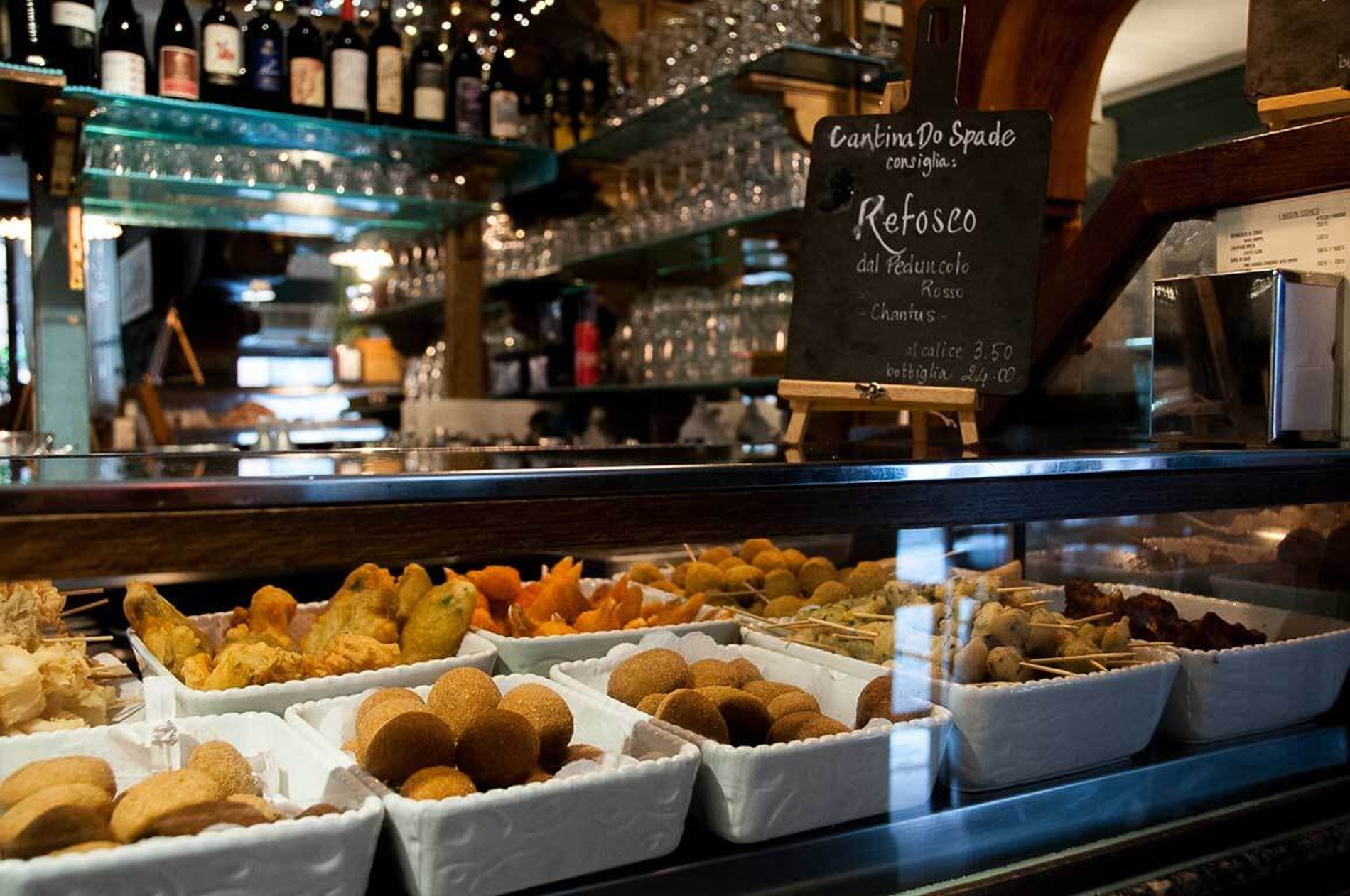 In the heart of Venice, next to the Rialto Bridge, Osteria Bancogiro (Campo San Giacometto 122) is also part-restaurant, part-bar, carved out of an old warehouse, which once served the Rialto market. It is also the site of the world's first publicly funded bank – the Bancogiro, founded in Venice in 1587 – and you can almost feel the history oozing out of its walls.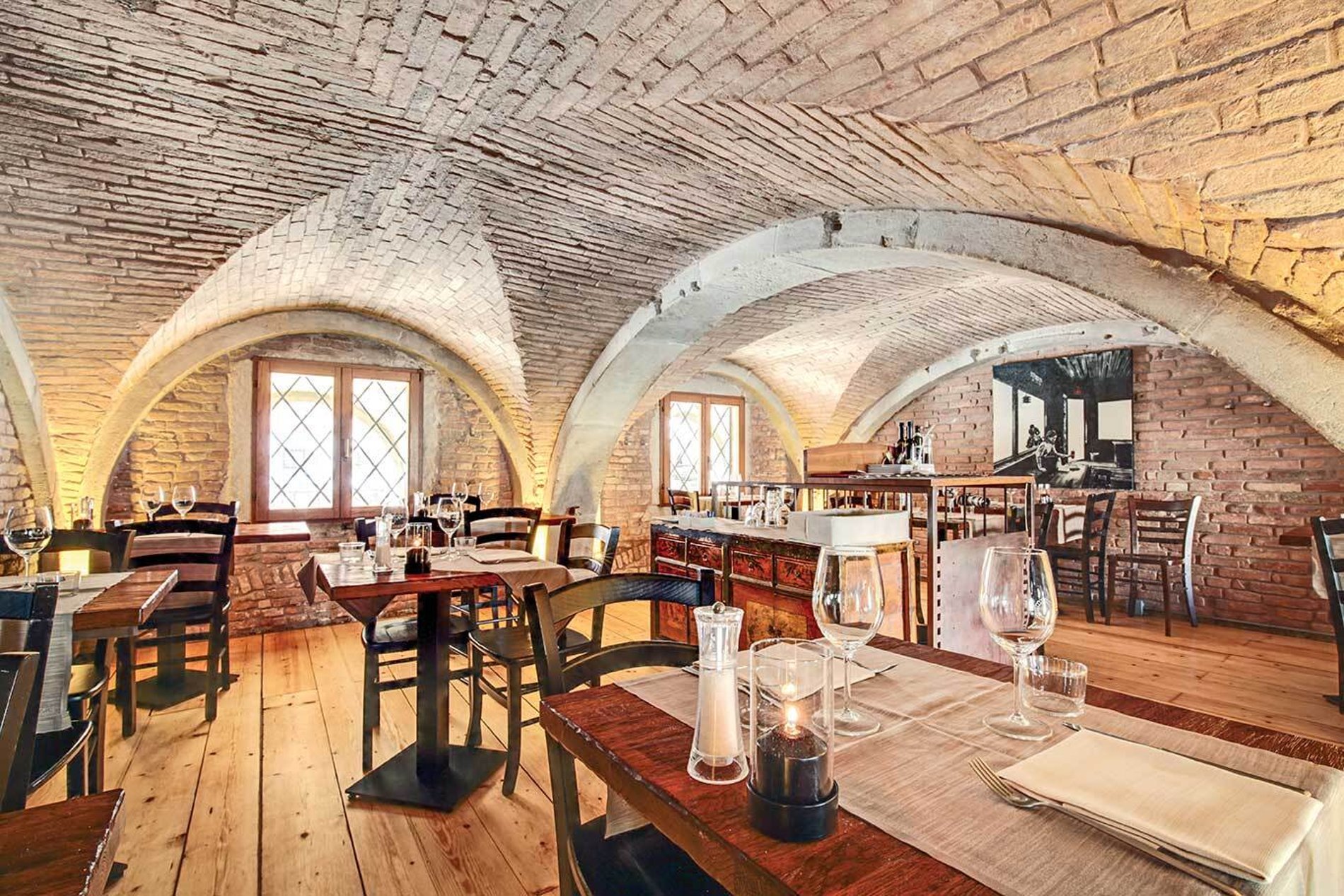 Located next to the Grand Canal, the bar's outdoor terrace means you can soak up all the modern-day action of the market and the busy waterways. As with all these restaurants and cafés, the menu changes with the seasons, but its salted ricotta and curried shrimp perched on top of squid-ink polenta is a revelation, while the cold cuts of mortadella with toasted nuts, and cured coppa on toast, are delicious in their simplicity, and perfect with a glass of crisp and chilled soave classico.
All'Arco (Calle Arco 436), in San Polo, is a favourite lunchtime meeting place for Venetians, but – be warned – it has only three tables, with most customers spilling out on to the pavement outside. Chaotic and noisy, this is one of those special eateries that you'll dream of – and salivate about – when back at home. There's a huge choice of plates on offer – from calamari to salami tramezzini; from veal stracotto (a rich stew) served on a crusty panini to gorgonzola and prawn crostini. Order a glass of prosecco and let it all go to your head.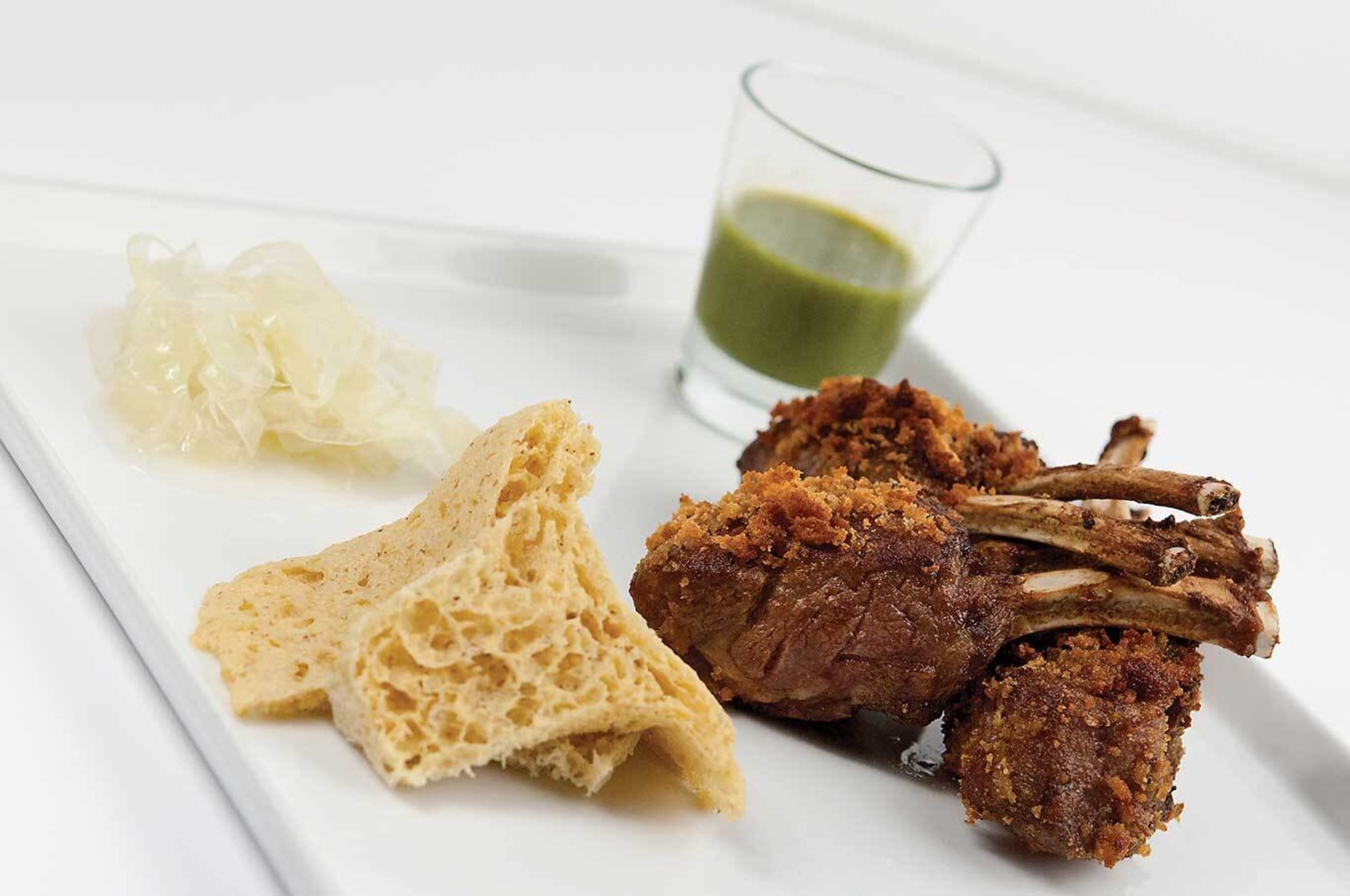 Finally, Al Timon (Fondamenta dei Ormesini 2754), in the northern district of Cannaregio, prides itself on offering up perfectly formed, delicious bites using the freshest ingredients. With a counter-top overflowing with unique concoctions it's almost impossible to choose.
But you won't regret it if you opt for the slices of rare steak and mustard or plates of local cheese with pickles, and celebrate with a glass of Aperol spritz. This is a buzzy place, with tables in and outside, but some diners also eat on the deck of the owner's boat, which is moored on the canal outside.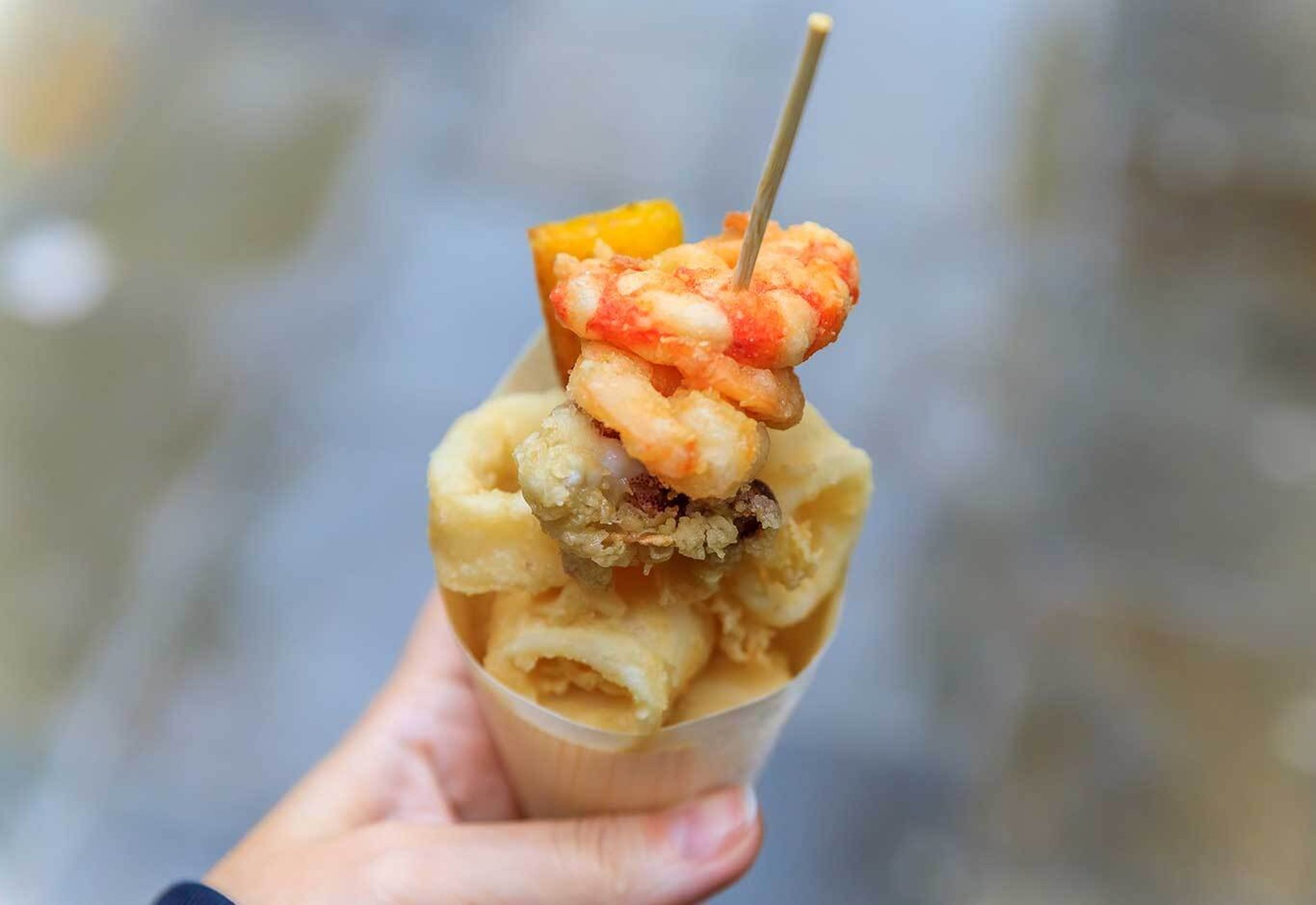 In fact, Cannaregio is one of the liveliest quarters in Venice, well known for its authentic restaurants and bars, and here you can also indulge in another Venetian eating ritual worth a mention. Fritoìn – a Venetian street food – is essentially a paper cone filled with fried seafood and vegetables (rather like a north Italian take on tempura) and eaten on the go.
Frito Inn (Campo San Leonardo 1587), near to Ponte delle Guglie, is little more than a hole in the wall, but it does a fabulous line in these hot, crisp delicacies, which are dangerously addictive and utterly Venetian.
Iconic ports