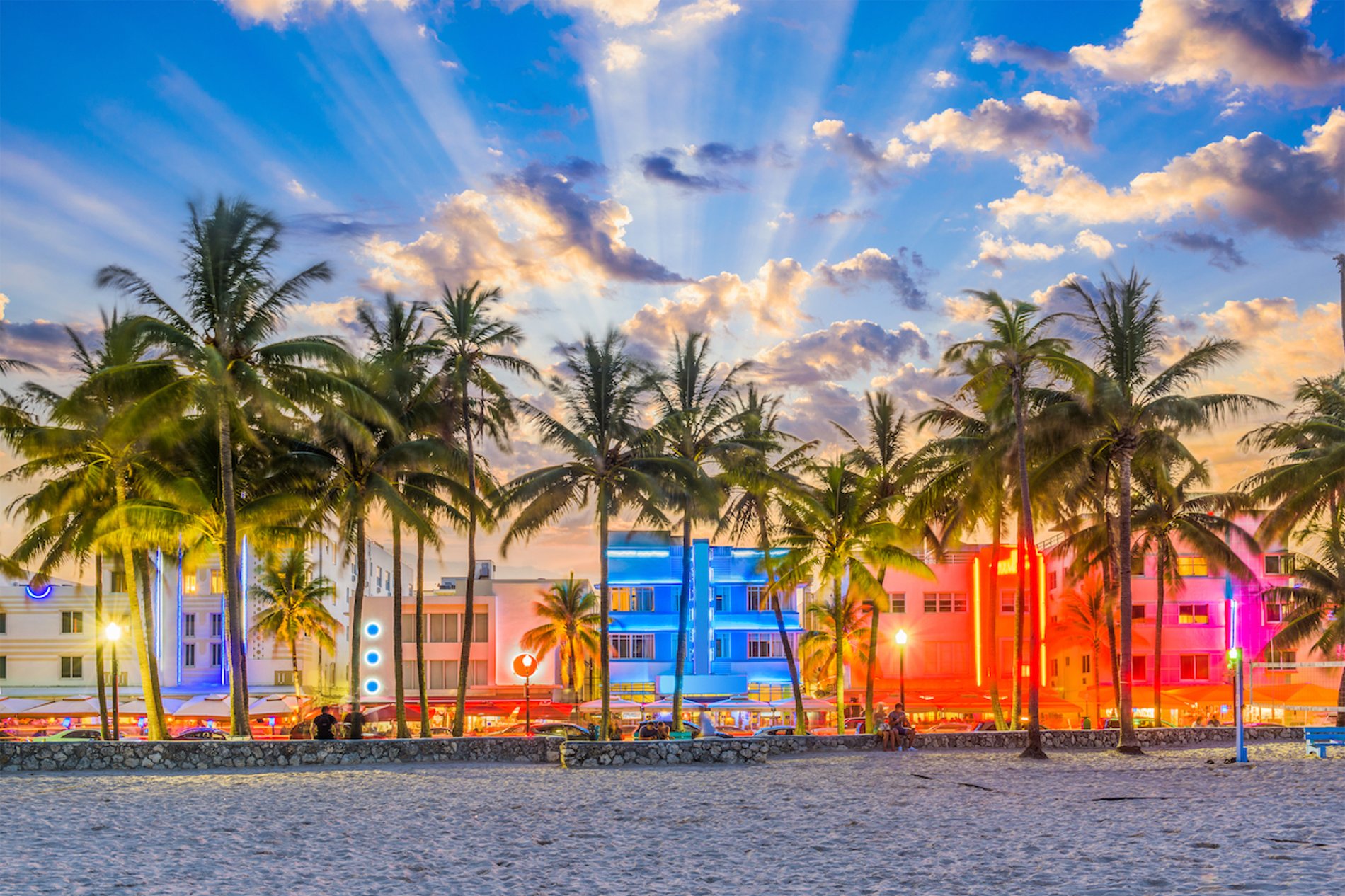 Viking Cruises Review: Sailing Florida and the Caribbean on Viking Sky
Desperate for some winter sun, editor Vicky Mayer boarded Viking Sky for a once-in-a-lifetime cruise from Miami to Belize
World of Cruising editor Vicky Mayer is living out one of her holiday dreams, cruising from Miami to Belize on Viking Sky. See just what she makes of the trip, from the ship and her cabin to destinations and excursions…
Day Five
A 6.30am departure never sounds fun, but when you've got a trip to the famous Belize Xunantunich Mayan Temple to look forward to, getting out of bed isn't that hard.
From the ship, an easy ten-minute ride on a tender brings us to Belize Port where we clamber on to our coach and head inland for two hours.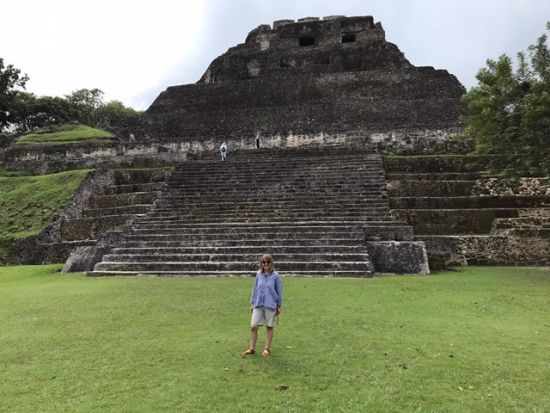 What you'll see on the way is mesmerising – from the city to the country, the population of Belize (amazingly, there are only 400,000 of them) are busy souls. And who can blame them for enjoying their lives in this permanently sunny country.
Look through your window and you'll spot brilliantly painted houses, swaying palm trees, goats and horses and smartly dressed schoolchildren heading off for their lessons. Because the hurricane threat is so high here, many of the houses are built on stilts to protect them from flooding. Blink and you could be in Brisbane.
The journey passes quickly and when we arrive, they are plenty of locals to greet us with shops selling funky bags, wooden masks and colourful friendship bracelets.
Unlike some other Caribbean countries though, the locals here are very laid back and you're not hassled at all, meaning it's very easy to shop for presents in a friendly atmosphere.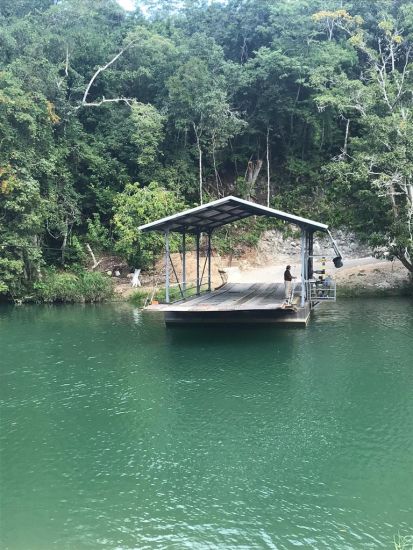 To get to the temple and its surrounding buildings, you have to take a trip across a small river on a floating bridge. Look closely on the riverbanks and you'll see the local iguanas sunning themselves under the trees.
The mysterious Mayans lived in Belize for more than 5,000 years and you'll find many remarkable ruins of their temples scattered around the country. Visiting the most famous site is well worth the journey.
As you climb up a slight incline you'll be wowed by the grandeur of the highest ruin, standing at 133 feet tall. You'll find well-preserved sun god masks decorating one side of the structure and scattered around are six major plazas, too.
I climbed to the top of the main temple and the view is spectacular – with buildings and jungle everywhere you look. What's more, unlike the crowded Mayan temples in Mexico, there were a handful of tourists when we visited, making our day feel really special.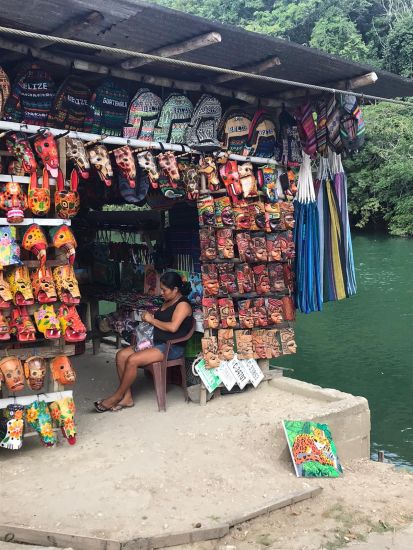 After two hours of temple climbing, a local Belizean lunch was the order of the day and the beans and rice, cooked in coconut milk with fried chicken and a dash of the local hot sauce went down a storm.
Sadly, our mini Caribbean cruise was coming to an end. The other passengers on board were heading on to Mexico while we were heading to the airport. I have loved every minute of my cruise, both on board and on shore, and can't wait to come back to this very special area of the world.
Day Four
When you're on a port heavy trip, there's something slightly naughty about spending a day at sea. But I like the way it really gives you the chance to mooch around the ship at your own pace, discovering nooks and crannies that you didn't know existed.
Today happened to be my birthday and the crew went all out to make it a very special day for me. First up I was treated to a champagne lunch on the pool deck, followed by a quiz in the theatre (not for me personally. Ha!). Anyone know if Juliet became a Montague or Capulet when she secretly got married? Tricky see…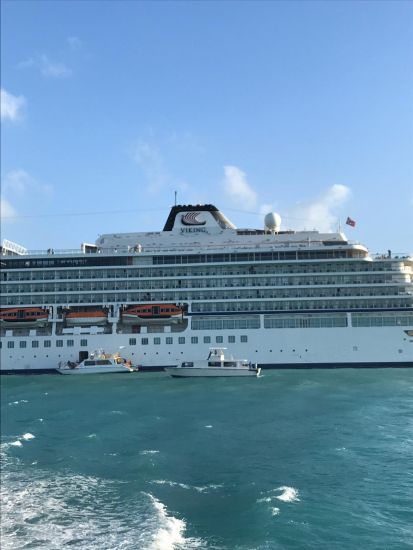 Like a lot of the guests on board, I used my day at sea to try out a new spa treatment. As I headed off for my very first 'bluberry wrap' I was worried I'd hate it. But on the contrary, I loved it. Massaged with a delightful blueberry oil, I was cocooned in sheets and blankets whilst my masseuse gave me a fantastic head massage. Sheer bliss.
The best though was left to come – the team I'm travelling with had booked the private room at the Chef's Table, where we all got to enjoy a beautiful Chinese meal paired with some fantastic wines. I can honestly say it was one of the best birthdays I have ever had and I can highly recommend spending your birthday on board a Viking ship.
Day Three: Adventures on board
With Key West out of the question, I'd got lots of time to explore the ship and it's always great to meet the hard-working staff on board, who do so much to make you feel welcome and looked after. We were invited to have a look around the ship's galley which was enormous.
Austrian Head Chef Andrea told us that they had to operate a 24-hour shift. 'The Americans love lobster and steak,' he said. And the Brits? 'Everything but it has to be hot,' he laughed. 'Oh, and gallons of tea.'
Next stop was the Bridge where we met the charming captain. I noticed a stash of very neatly folded flags in one corner and he told me that it was a maritime custom to raise the flag of the country you are visiting as you come into dock. Cute!
That evening was one of the highlights of the trip so far. Five of us brave souls arrived at the spa at 8pm for the ship's signature 'Nordic Experience'.
Here, you pay to spend an hour running between a boiling hot sauna then a freezing cold 'snow' room where you are encouraged to cover yourself in snow. If you're feeling brave you can also be hit with a birch brush and have a bucket of cold water thrown on you.
Did I enjoy it? I loved it. The change in temperature really wasn't that bad and you get to be cocooned in a bathrobe, have your face smeared with a gorgeous blue berry mask and are given a mini head massage at the end of the session. Sheer (Nordic) bliss. You also get to sleep like a baby afterwards.
Day two: On board Viking Sky
Just over two years old, Viking Sky is one of the line's perfectly sized ocean ships. Housing 930 passengers, she's big enough to boast two pools, an amazing Nordic spa, four restaurants including the signature Manfredi's eaterie, and four bars. But she's small enough to feel intimate and very friendly too.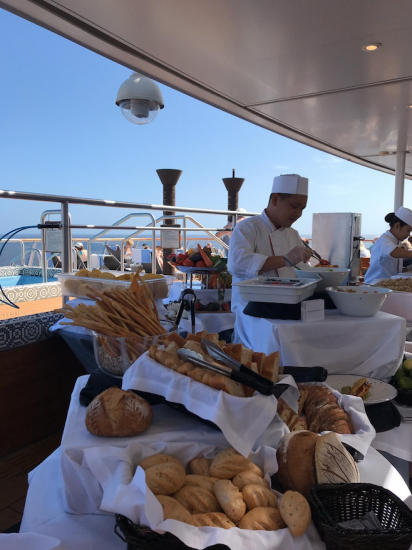 The décor is fresh Scandinavian style with lots of light wood, marble and soothing cream and blue tones. Everywhere you go, you'll find comfortable nooks and crannies where you can sit, relax, look out to sea and celebrate every moment of being lucky enough to be on a Viking ship.
My spacious stateroom is seriously impressive yet cosy at the same time, with a super comfy bed and a bathroom that boasts a heated floor. By the time we'd got on board my jetlag had kicked in again and the thought of sleeping on the bathroom floor seems like a good idea!
As we get ready for the Sail Away party, the unsettled weather that had been with us since we got to Miami put a real spanner in the works.
'This is your captain speaking,' came a voice over the tannoy. 'I'm very sorry but the adverse weather conditions mean we won't be able to sail tonight to Key West.'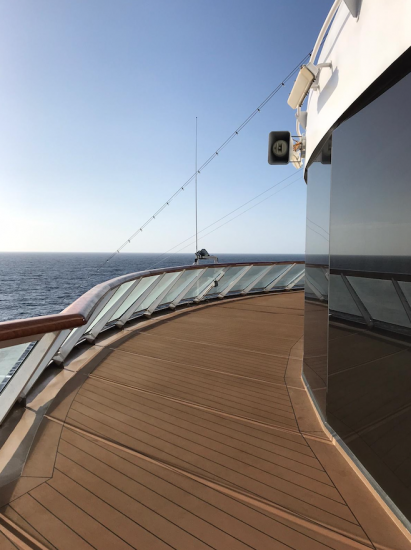 The gasps of disappointment echoed around the ship – especially for the few Brits on board who had been looking forward to visiting the legendary island that was home for many years to Ernest Hemingway and his six-toed cats.
But safety at sea must always come first and besides, that meant we'd get to spend a day at sea on board this fantastic ship. Maybe that storm wasn't so bad at all…
Pre-dinner cocktails are always a treat on board and the Explorers Lounge on Deck Seven is the perfect place to meet up ad discuss the day over a perfectly mixed G&T.
I have been lucky enough to eat in a lot of great cruise restaurants, but I'd never heard such a buzz as the one I got about Manfredi's. '
You've got to have the steak' became a familiar refrain – from passengers and staff alike. But just how good could a steak be? Manfredi's is decorated like all the best Italian restaurants in New York or LA. It's fun, clubby and very buzzy.
Great, I can hear you say, but what about the steak? It was unbelievable. Marinated with ten ingredients for 48 hours, it's big, juicy and incredibly succulent. I'd never eaten a steak like it. For the meat-lovers among us, don't worry about anything else on the menu – just order this. You'll be dreaming about for days to come.
Day one: Welcome to Miami
Bucket lists are funny old things. The more you think about them, the longer they get.
Mine goes on for pages. But Miami has been on page one for years. For us Brits, it just sounds so exotic. Endless sunshine, swaying palm trees, shiny Cadillacs, art deco buildings pained in gelato colours and of course, Cuban-inspired cocktails and cuisine.
So, when I was invited by Viking Cruises to join a mini cruise from Miami to Key West and Belize aboard Viking Sky, I jumped at the chance.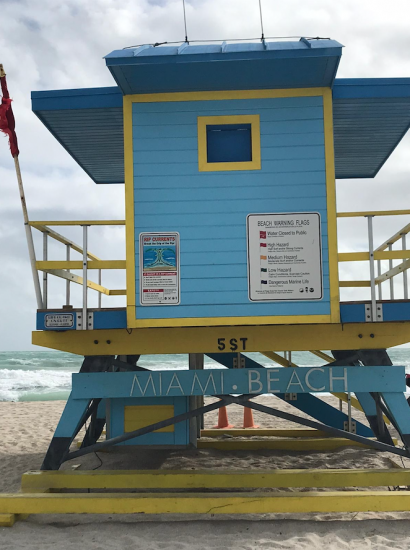 We arrived from London feeling a little bit jet-lagged but still ready to try out a Mojito or two at our lovely hotel, The Plymouth, before walking a couple of blocks to the Garden Restaurant where diners are treated to dinner under the stars, serenaded by the resident jazz band.
The food was a wonderful fusion of American classics like surf and turf and Cuban-inspired dishes like fish tacos and plenty of guacamole.
In bed by ten, I slept soundly until three when the dreaded jet lag woke me up. But who cares? I was in Miami and I couldn't wait for morning to come so I could go out and explore.
Next day I was raring to go and along with a fellow journalist on the trip, we hit the streets, heading straight for famous South Beach, the historic area of the city where the streets are full of the most beautiful deco buildings.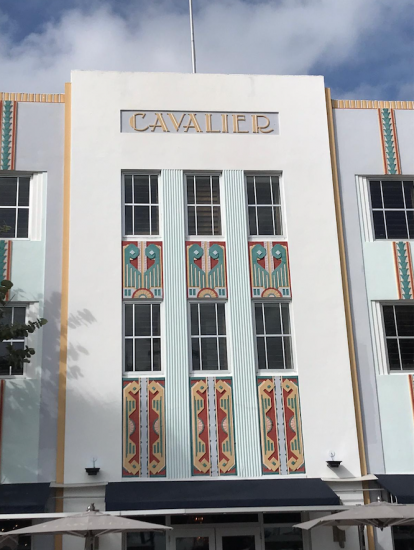 I loved every one of them, marvelling at their colour, typography and cute designs. The streets here are wide with palm trees swaying on the air. It's a walking city too and this area is so compact you can easily get around in less than two hours, making it the perfect port stop.
Deco done, we headed to the beach where a very grey sky and a swirling wind was the sign of things to come. The waves came crashing into the beach, making swimming impossible, but it was still a very impressive sight.
Sadly, we were on a tight schedule and had to head off at lunchtime to join our ship, Viking Cruises' Viking Sky, so my small glimpse of Miami felt like an amuse-bouche. There's so much more to do and see here….I'm definitely coming back…..