Search for your ideal Cruise
Why Princess Cruises is the Perfect Option for a Mediterranean Cruise
If you're seeking a cultural Mediterranean adventure, full of historic ports of call and the chance to sail from Southampton, Princess Cruises is the cruise line for you
Sailing the Mediterranean never fails to impress. Year after year, cruisers of all ages flock to the region to take in its immeasurable majesty, from beautiful sunshine beaches to historic landmarks.
On a Mediterranean cruise with Princess Cruises, you can explore the homes of Greek gods, Italian artists and multicultural treasures. As you walk down bustling roads and beaches, cultures and history fill the air.
With Princess, you can spend time uncovering divine legends at the Acropolis or admire religious relics at Dubrovnik's Cathedral. Sweeping views and emerald landscapes are also there for those who climb the Leaning Tower of Pisa. These experiences are the rule, not the exception.
Learn all about Princess Cruises HERE
Sail from Southampton
Some of Princess' most popular Mediterranean itineraries depart from Southampton, giving you the option to start your holiday without the need to fly. On a cruise from the UK's cruise capital, you can find your passion amidst the canals of Italy or on the sun-drenched shores of Greece. See lands sculpted by volcanoes on the Canary Islands. Walk in the footsteps of gladiators past at the Colosseum, and explore the archaeological ruins of Pompeii — a Unesco World Heritage Site.
Test the waters on a six-day sampler itinerary, roundtrip from Southampton, and calling at Guernsey, La Rochelle and Bilbao, for a more relaxed cruise. A 10-day Canary Islands voyage takes in Gran Canaria, Tenerife, and Madeira (Funchal), as well as Vigo.
The Canary archipelago, sculpted by a period of intense volcanic activity, is a long-term cruising favourite and you can craft your own memories on its mesmeric islands, which possess a stark, near lunar beauty.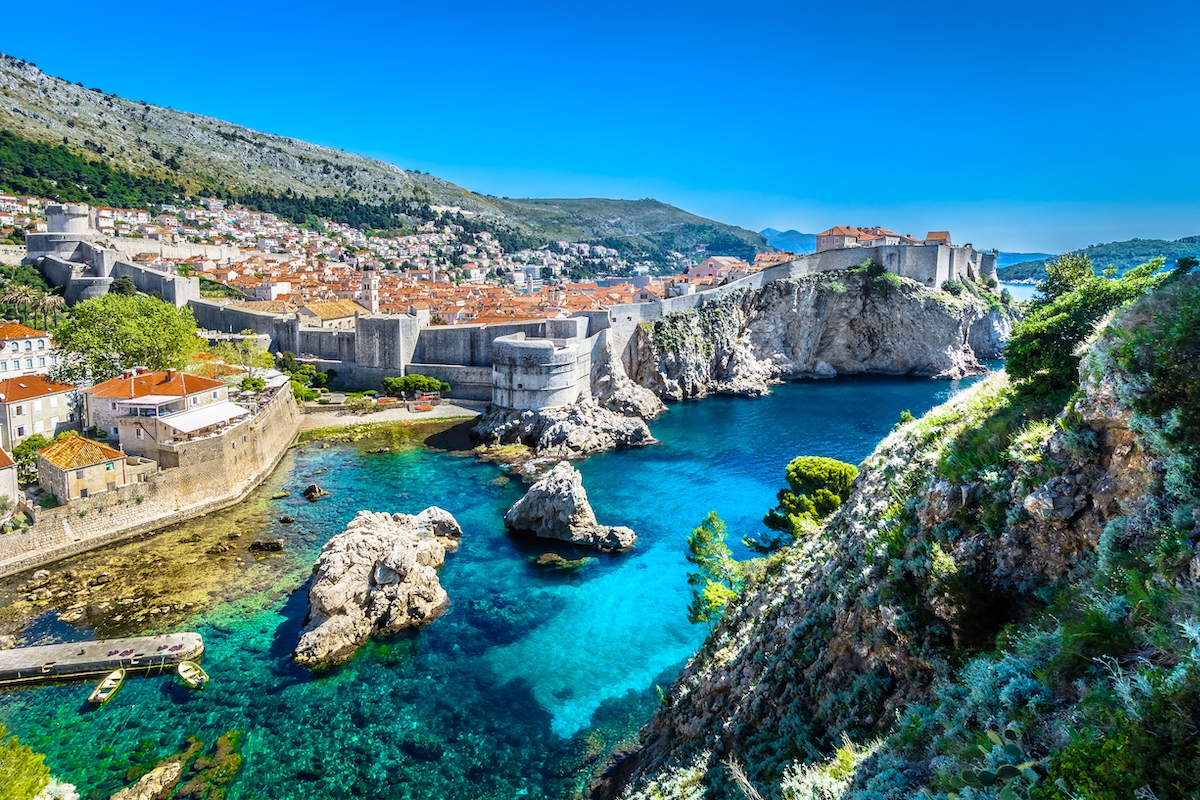 Another fantastic round-trip cruise from Southampton is Princess' 14-night Mediterranean Adventurer, sailing from the UK on an adventure to sun-soaked shores of Spain, the glamorous Cote d'Azur Italy and the paraside Italian island of Sardinia. Stops include Barcelona, Marseille, Livorno, Rome, Cagliari and even the Spanish autonomous city of Ceuta on the shores of North Africa. For more information on this featured cruise click HERE.

These itineraries feature a number of shore excursions that are sure to release your inner explorer, such as a day at Maspalomas beach, where you can spend hours among the shops in the nearby town or simply relax and take in the rays on the beach. Then there is a guided walk through Santa Cruz, the cosmopolitan capital of Tenerife, at the heart of which is the Plaza de España, built in the 1940s on top of the remains of Castillo de San Cristóbal, a 16th century fortress built to defend the city against pirates and other would-be invaders.
Begin in Barcelona, Rome or Athens
If Southampton isn't for you, then Princess also has departures from Barcelona, Rome and Athens. On these cruises, you can travel from Spain through some of Europe's most famous ports as you make your way to Italy.
Starting your Barcelona gives you ample opportunity to see the archaic artwork on display throughout this incredible city. Then saunter through the lavender fields of Provence when you cruise to Marseille, or visit Il Campo dei Miracoli, also known as The Field of Miracles, a Unesco World Heritage Site in the heart of Pisa.
From Athens, you'll be able to explore the enigmatic and sun-baked shores of the eastern Mediterranean and Adriatic, with your journey starting in the cradle of civilisation. In Athens, tick off sites like the Acropolis, the original Olympic stadium and myriad ancient temples, before setting sail to the paradise Greek islands - a highlight being Santorini. Other ports of call from Athens include Kotor in Montenegro, set on an indigo bay surrounded by craggy peaks, Sicily and Naples.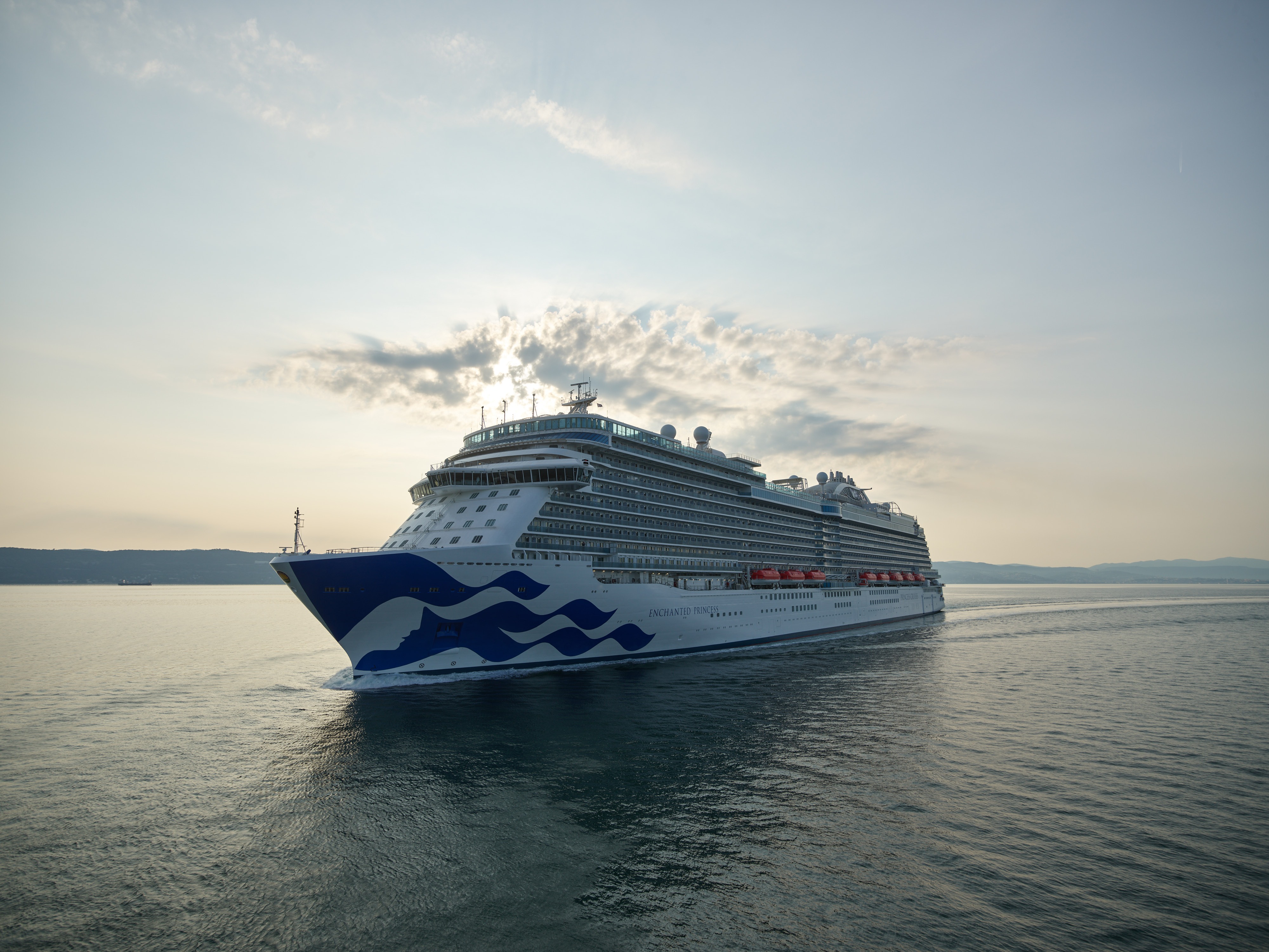 You can also enjoy the myriad on-board experiences on Enchanted Princess, the newest ship in the Princess Cruises fleet, which features and first-class dining options and a host of entertainment options.
In 2021, Enchanted Princess will sail a number of Mediterranean itineraries, including the seven-day Western Mediterranean voyage, roundtrip from Rome (Civitavecchia). From the Eternal City, guests on Enchanted Princess will be able to explore the French Mediterranean island of Corsica, Gibraltor, Marseille and enjoy a stop in Livorno. From Livorno, guests can choose to visit either Pisa, with its famous leaning tower and historic streets, or Florence, the beautiful cradle of the Renaissance.
Enchanted Princess will also sail a Western Mediterranean and Adriatic voyage from Rome during her debut summer season, sailing east to Kotor, the verdant Greek island of Corfu, Sicily and Naples. Cruises from Rome on the brand new ship are currently priced from just £899 per person.



The Medallion Class experience
Cruising the Mediterranean with Princess means you can enjoy the MedallionClass experience. This cutting-edge technology has revolutionised the on-board experience and it all focuses on a small wearable device the size of a 10p piece.
The OceanMedallion concept includes a range of features, including keyless stateroom entry, contactless payments, simplified safety training, and on-demand food, beverages and retail items delivered to you anywhere on board. The OceanMedallion can be worn around your wrist, around your neck or even just in your pocket or wallet and reduces physical contacts on board.
All-inclusive cruises
On Princess Mediterranean cruises you can benefit from Princess Plus package. For just £35pp, per day, you can benefit from a beverage package with tips, with everything from cocktails, beer and wine to speciality coffees, smoothies and bottled water; unlimited wifi, so you can video chat and text with family back home and stream your favourite shows; and full gratuities paid to crew on your behalf, taking away all of the stress and worry.
Princess Cruises 2022 Mediterranean cruises are also now on sale. To book a Mediterranean cruise with Princess, visit princess.com.
Explore all Princess Cruises' ships here