Search for your ideal Cruise
Why cruise on this ship?
This distinctive ship is in a class of her own! AmaWaterways' sole cruise ship on the Mekong River, the AmaDara features French Colonial décor and richly carved wood furniture inspired by the history of the region, as well as local artefacts made by native craftsmen.
find your perfect cruise
Dining
Savour regionally inspired cuisine as well as traditional favorites at a variety of dining venues, like the Main Restaurant and The Chef's Table.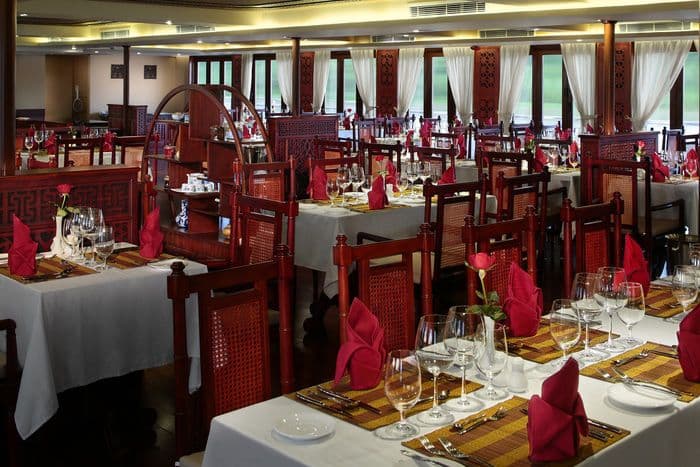 Mekong (Main) Restaurant
Savour authentic regional delicacies and Western cuisine in the Main Restaurant.
Features
Experience: Complimentary
Food type: Varies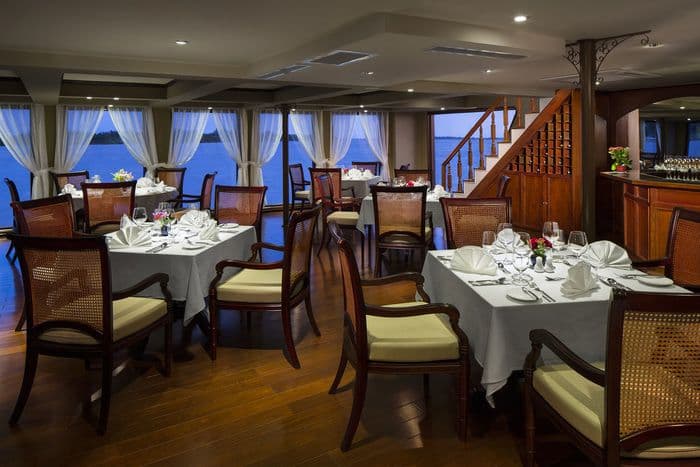 The Chef's Table restaurant
Dine at The Chef's Table, where the kitchen becomes part of the entertainment. Watch as the chef prepares a special, multi-course meal right in front of you and indulge in delectable dishes paired with hand-selected unlimited fine wines. The menu here is unique, making this a truly distinct gastronomic experience.

Features
Experience: Complimentary
Food type: Chef
Entertaining
Onboard special highlights include folklore dances and music performances, culture discussion forums, theme dinners and piano entertainment.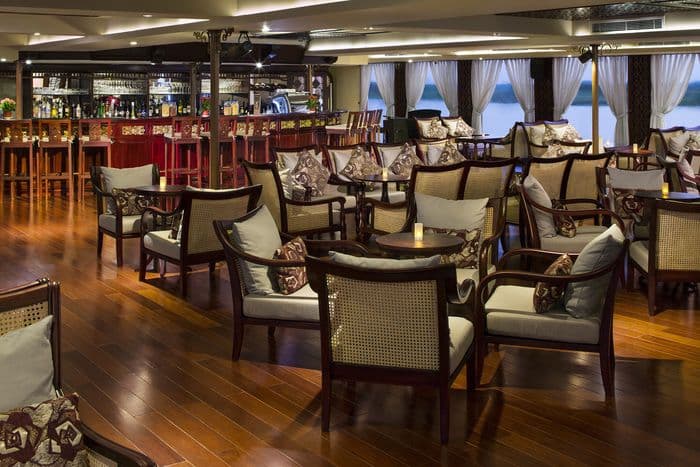 Saigon Lounge
Meet fellow travellers in Saigon Lounge, enjoy a drink at the bar or soak in the passing scenery. The ship features convenient interior access as well as air conditioning in hallways, restaurants and lounges.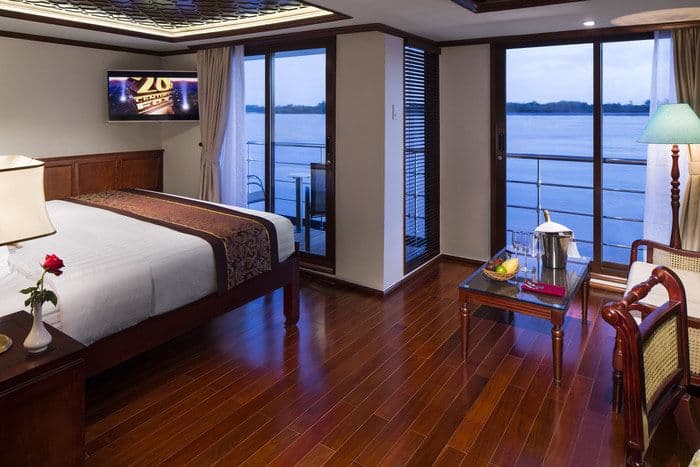 Movies
Flat-panel screen that features in-house movies in every stateroom and Suite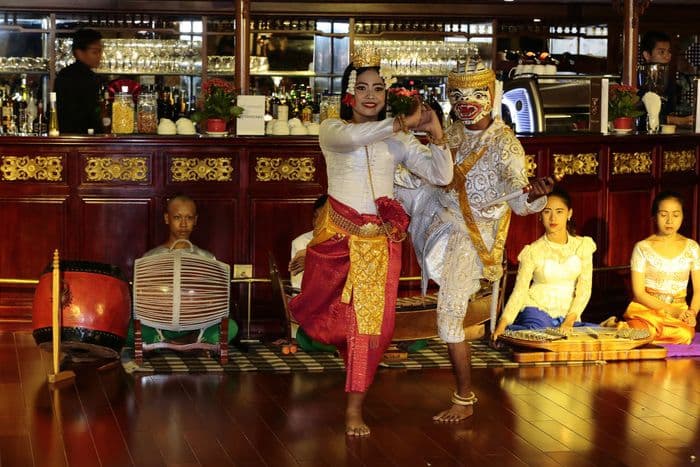 DA-DanceShow015.JPG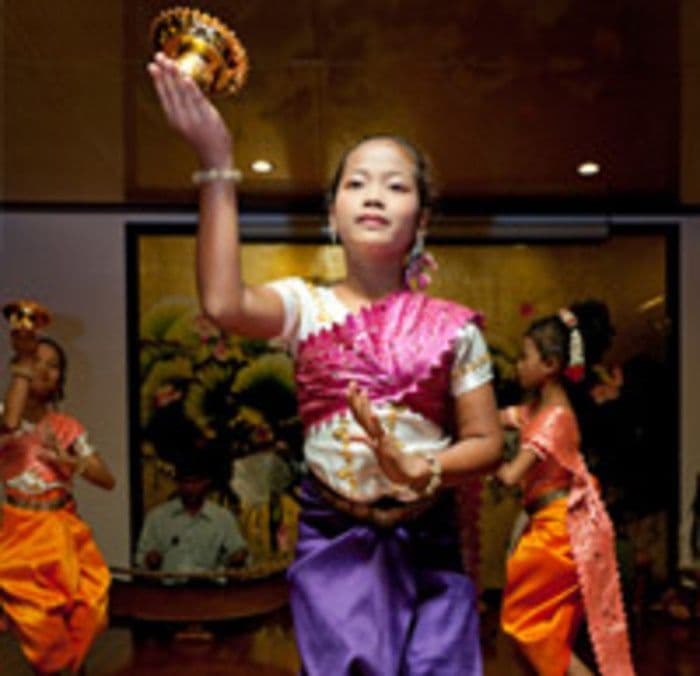 AmaWaterways AmaDara ship_26_onboard_entertainment.jpg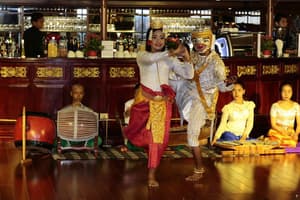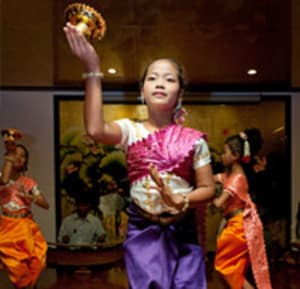 Onboard Entertainment
Daily entertainment including cultural performances.
Enrichment
AmaWaterways takes great pride in crafting enticing shore excursions and pre- and post-cruise city tours with personable local guides. Their tours are designed to delve into the heart of each destination, visiting must-see landmarks as well as out of the way gems. Guests are allocated one of the state-of-the-art personal audio devices, which make it easy to hear every word of their guide's lively commentary. Whether it's part of a land program itinerary or a small group shore excursion, your AmaWaterways vacation will include a multitude of experiences that are entertaining, enriching and available exclusively to their guests.
Health and fitness
As you sail through Vietnam and Cambodia's most beautiful and tranquil scenery, why not take the opportunity to pamper yourself? They have an expert hair stylist, masseuse and beauty therapist at your disposal for the duration of the cruise. Pamper your body and rejuvenate your spirit while you're on board with AmaWaterways.
Fitness Room
Are you looking for a way to stay fit on holiday? Hit the treadmill or lift some weights while cruising from one destination to the next.
Sun Deck and Pool
Soak up some rays or take a dip in our refreshing pool on your way to the next exotic stop on your cruise.
Spa
After a marvellous day of immersive shore excursions, return to the ship and treat yourself to a bit of pampering with a visit to one of the onboard spas - Sadec Spa and Saigon Spa.
Kids and teens
Please note: there are no dedicated kids or teens facilities onboard the AmaDara.
Accommodation
Staterooms and suites feature twin balconies, both a French and outside balcony, so you can enjoy the ever-changing scenery however you wish. Additional stateroom amenities include a cosy sitting area, climate-controlled air conditioning, in-room safe and mini bar. Spacious bathrooms have a shower, bathrobe, slippers and hair dryer. Suites have additional enhanced amenities with a large sitting area and bathrooms with both a shower and separate tub.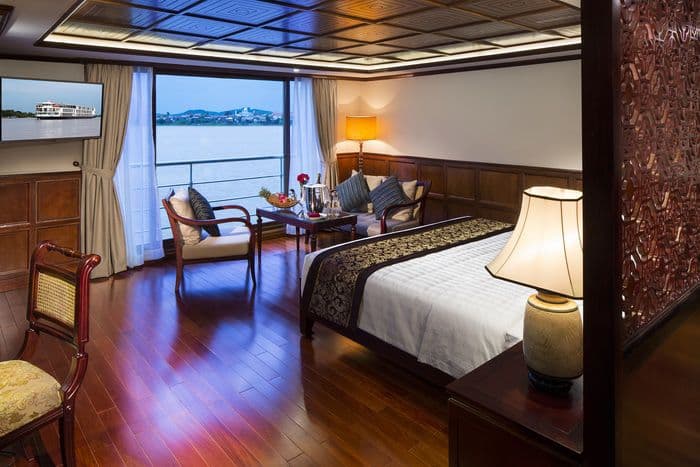 AmaDara_LuxurySuite.jpg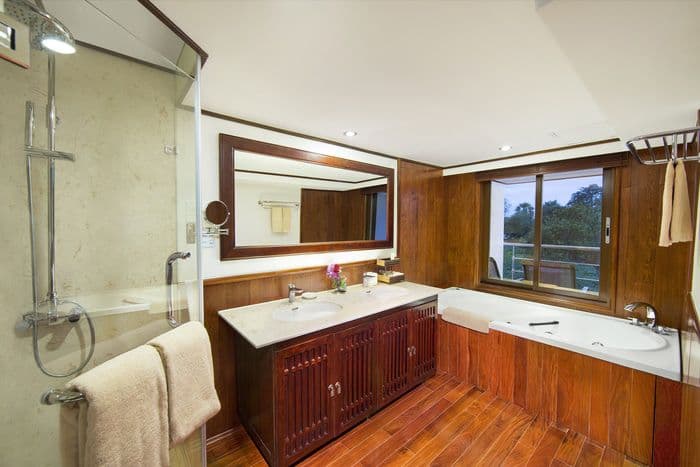 AmaDara_LuxSuiteBathroom.jpg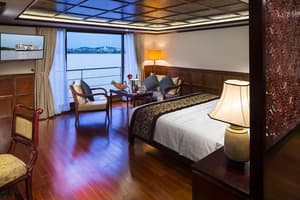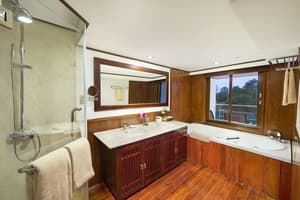 Luxury Suites
Stateroom Features:
In-room temperature control

Cozy sitting area; Suites and Luxury Suites feature a larger sitting area

Deluxe hotel-style bedding; Luxury Suites feature a king-sized bed

Spacious bathrooms with showers; Suites feature both a shower and separate tub

Writing desk, mini-bar, safe, bathrobe and slippers, in-house telephone and hairdryer

Flat-panel screen featuring an in-house movie channel

Complimentary bottled water replenished daily

Features
King or Twin Configuration
Lounge Area
Shower
Bath
Toiletries Provided
Room Service Available
Suite Benefits
TV
Free Wi-Fi
Safe
Hair Dryer
Desk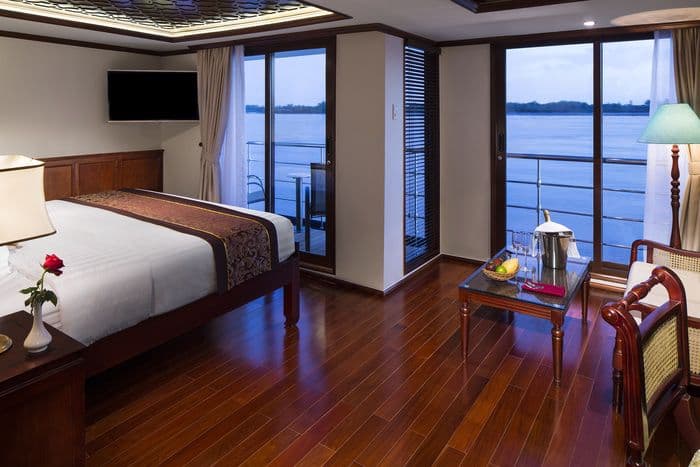 AmaDara_Suite.jpg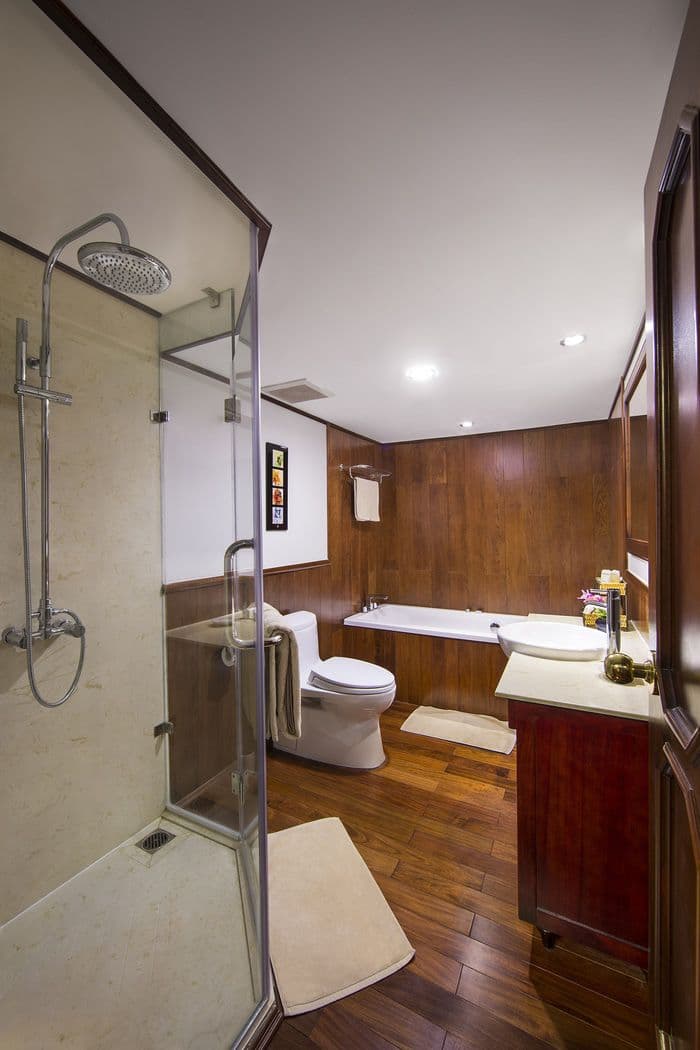 AmaDara_SuiteBathroom.jpg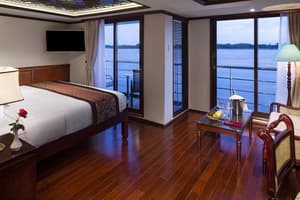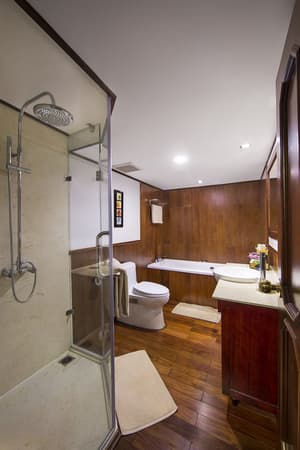 Suites
Stateroom Features:
In-room temperature control

Cozy sitting area; Suites and Luxury Suites feature a larger sitting area

Deluxe hotel-style bedding; Luxury Suites feature a king-sized bed

Spacious bathrooms with showers; Suites feature both a shower and separate tub

Writing desk, mini-bar, safe, bathrobe and slippers, in-house telephone and hairdryer

Flat-panel screen featuring an in-house movie channel

Complimentary bottled water replenished daily

Features
Queen or Twin Configuration
Lounge Area
Shower
Bath
Toiletries Provided
Room Service Available
Suite Benefits
TV
Free Wi-Fi
Safe
Hair Dryer
Desk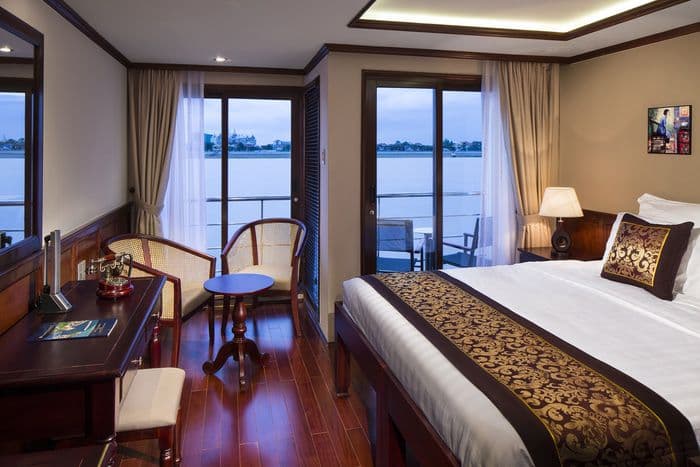 AmaDara_StandardStateroom.jpg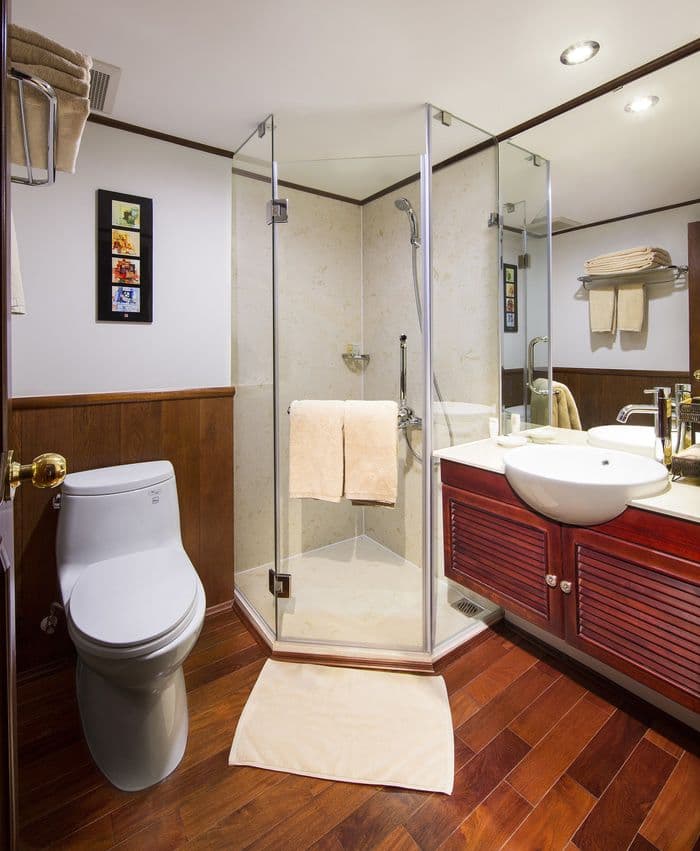 AmaDara_StandardBathroom.jpg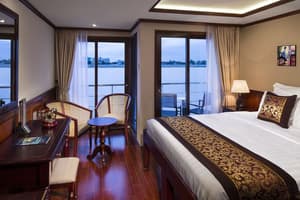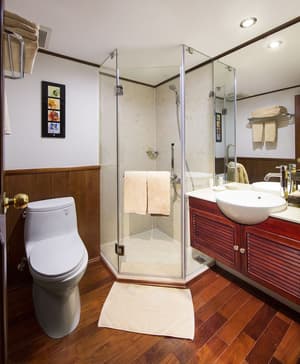 Cat A. Staterooms
Stateroom Features:
In-room temperature control

Cozy sitting area; Suites and Luxury Suites feature a larger sitting area

Deluxe hotel-style bedding; Luxury Suites feature a king-sized bed

Spacious bathrooms with showers; Suites feature both a shower and separate tub

Writing desk, mini-bar, safe, bathrobe and slippers, in-house telephone and hairdryer

Flat-panel screen featuring an in-house movie channel

Complimentary bottled water replenished daily

Features
Queen or Twin Configuration
Lounge Area
Shower
Bath
Room Service Available
TV
Free Wi-Fi
Safe
Hair Dryer
Desk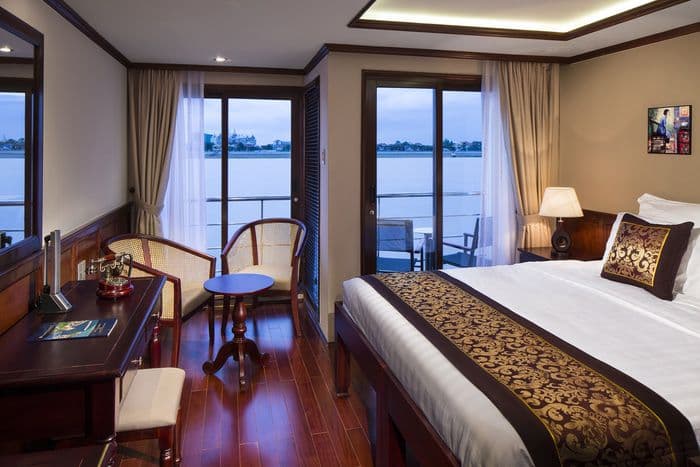 AmaDara_StandardStateroom.jpg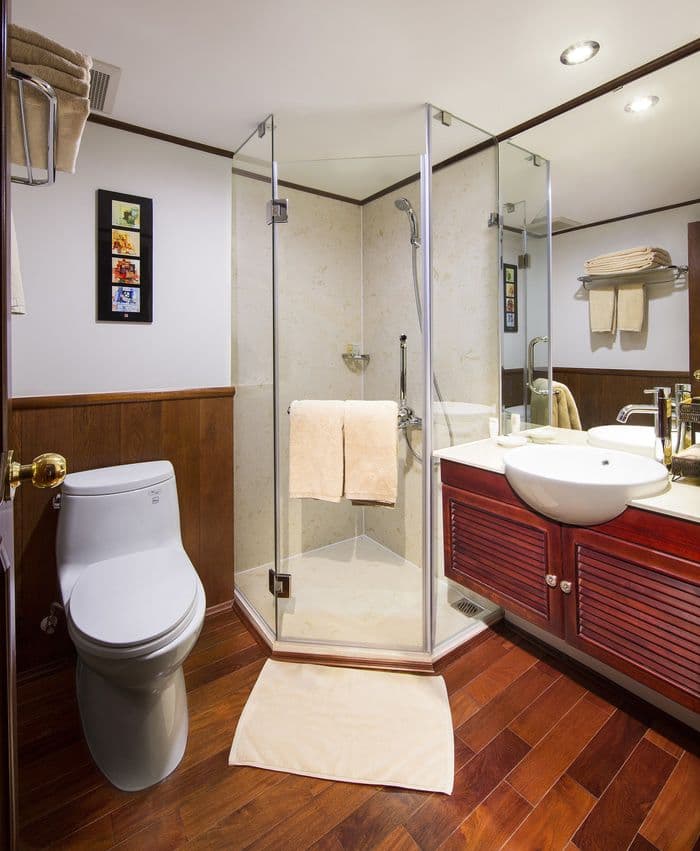 AmaDara_StandardBathroom.jpg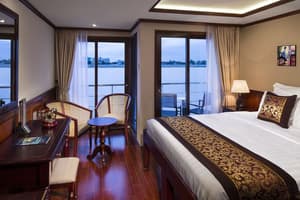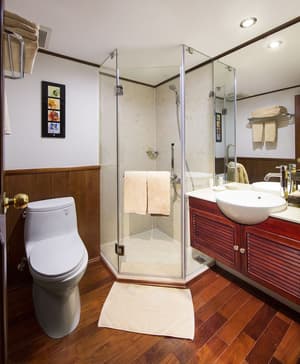 Cat B. Staterooms
Stateroom Features:
In-room temperature control

Cozy sitting area; Suites and Luxury Suites feature a larger sitting area

Deluxe hotel-style bedding; Luxury Suites feature a king-sized bed

Spacious bathrooms with showers; Suites feature both a shower and separate tub

Writing desk, mini-bar, safe, bathrobe and slippers, in-house telephone and hairdryer

Flat-panel screen featuring an in-house movie channel

Complimentary bottled water replenished daily

Features
Queen or Twin Configuration
Lounge Area
Shower
Toiletries Provided
Room Service Available
TV
Free Wi-Fi
Safe
Hair Dryer
Desk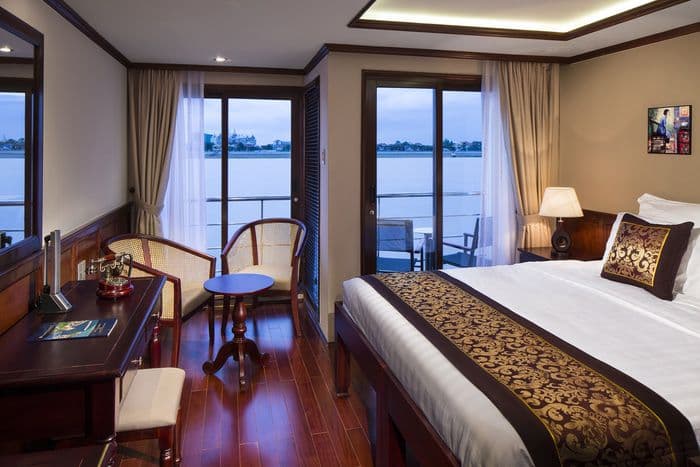 AmaDara_StandardStateroom.jpg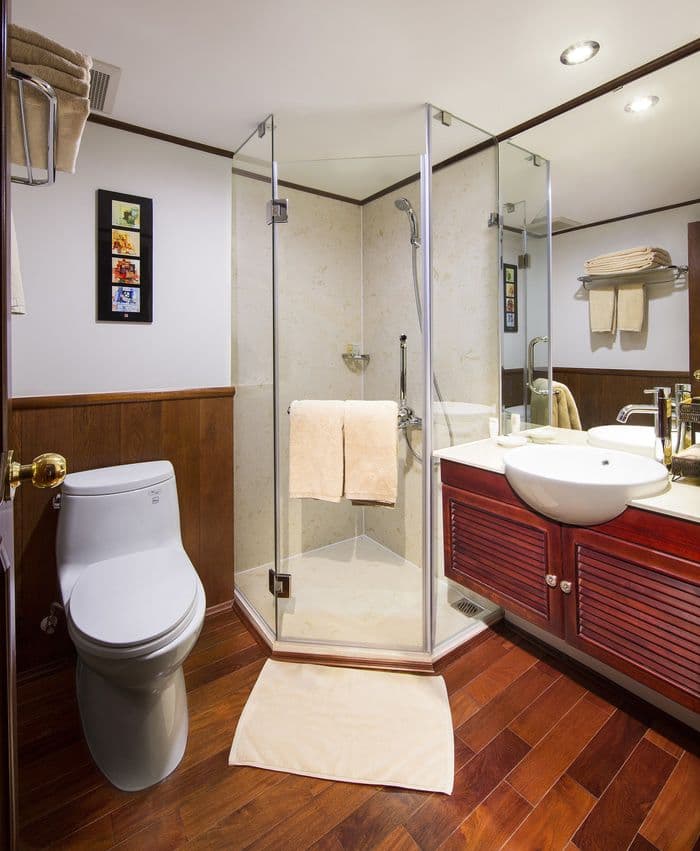 AmaDara_StandardBathroom.jpg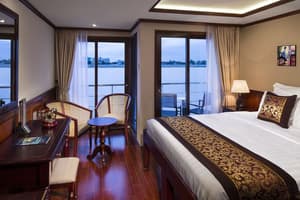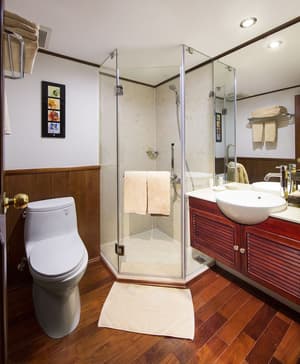 Cat C. Staterooms
Stateroom Features:
In-room temperature control

Cozy sitting area; Suites and Luxury Suites feature a larger sitting area

Deluxe hotel-style bedding; Luxury Suites feature a king-sized bed

Spacious bathrooms with showers; Suites feature both a shower and separate tub

Writing desk, mini-bar, safe, bathrobe and slippers, in-house telephone and hairdryer

Flat-panel screen featuring an in-house movie channel

Complimentary bottled water replenished daily

Features
Queen or Twin Configuration
Shower
Toiletries Provided
Room Service Available
TV
Free Wi-Fi
Safe
Hair Dryer
Desk
Deck plans

Sun Deck
Navigation Bridge

Bar

Sun Deck

Pool

Sadec Spa

Fitness Room

Luxury Suites (No 317-318)

Suites (No 305-316)

Cat B. Staterooms (No 301 - 304)


Upper Deck
Saigon Lounge & Bar

Reception

Public Computers

Gift Shop

Saigon Spa

The Chef's Table Restaurant

Cat A. Staterooms (No 205 - 222)

Cat B. Staterooms (No's 203 and 204)
Cat C. Staterooms (No's 201 and 202)


Main Deck
Mekong Restaurant

Cat B. Staterooms (No 105 - 122)

Cat C. Staterooms (No 101 - 104)