Search for your ideal Cruise
Why cruise on this ship?
The Avalon View is the newest addition to the 2020 Avalon Suite Ship fleet. With the youngest fleet of ships on Europe's waterways, Avalon Waterways continues our outstanding commitment to comfortable luxury and excellence with the View.
find your perfect cruise
Avalon View Customer Reviews
By Jean on 21/05/2022
In hindsight, this cruise was probably not the right choice for us as it required a higher level of fitness for the hiking and biking. Docking locations were not very o retesting with the exception o...
Dining
From the first bite to the last "Mmmmm," Avalon frees your tastebuds from the ordinary. At breakfast, lunch, and dinner, try mouthwatering recipes from the region through which you're traveling-or more familiar Western dishes, if that's your preference. With Avalon, they make every meal part of the journey.
Avalon Fresh healthy cuisine options at every meal
Self-serve beverage station with complimentary tea, hot chocolate & premium coffees, including decaf options
Welcome & farewell cocktails with sparkling wine & canapés
Spacious, open-seating Panorama Dining Room
Daily early-riser breakfast
Daily late-riser breakfast
Full buffet breakfast with sparkling wine and made-to-order egg station
Lunch buffet with carving and pasta stations
Al fresco lunch in the Sky Grill
Cocktails with a view on the Sky Deck
Healthy Corner options including low calorie, low fat, high fiber, low cholesterol, and high energy choices
Vegetarian options at every meal, as well as vegan and allergy-free selections
Afternoon Tea featuring tea, coffee, and sweet treats
Happy Hour every evening including featured drink specials
Seasonal cuisine featuring the freshest local ingredients
Chef-prepared onboard meals with regional cuisine and familiar favorites
Four-course dinners with choice of appetizers, soups, salads, entrées and desserts or cheese
Complimentary wine, beer, or soft drinks with lunch and dinner
Complimentary room service for Continental breakfast
Panorama Lounge & Bar with premium spirits, cozy seating, panoramic windows & dance floor
Healthy meal options
Casual dinner in the Panorama Bistro
Linger over several selections from the Panorama Bistro's tasting menu for a less formal "sit-down" atmosphere
Tastings - sample the destination's famous delicacies
Coffee or tea after dinner
Light lunch in the Panorama Lounge
FlexDining flexible dining times with menu & venue options
Avalon View Dining 4.jpg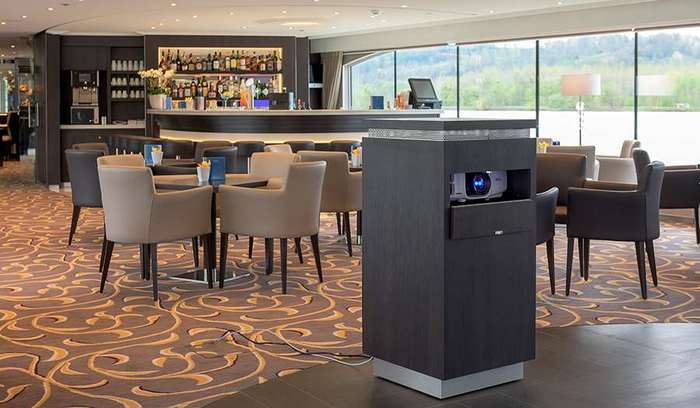 Avalon View Dining 3.jpg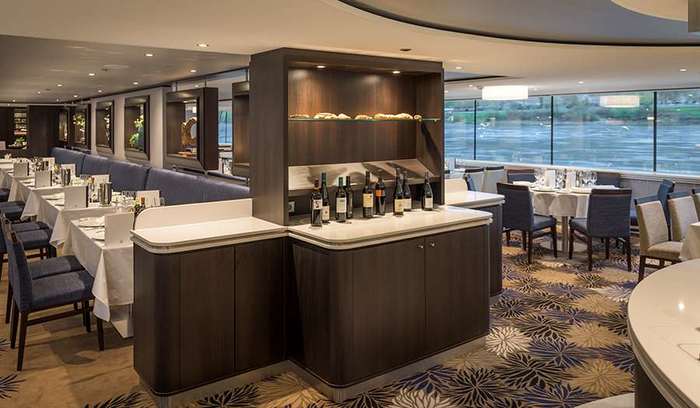 Avalon View Dining 2.jpg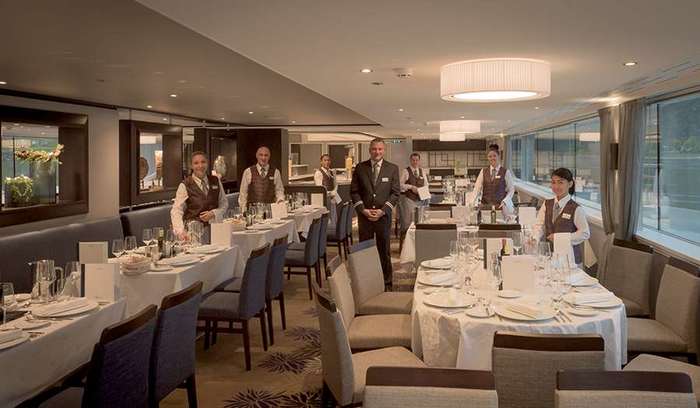 Avalon View Dining 1.jpg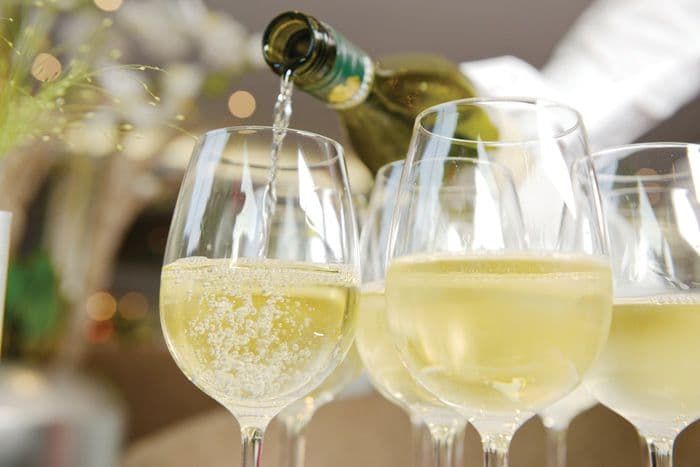 Avalon_Expression_Bar_04.jpg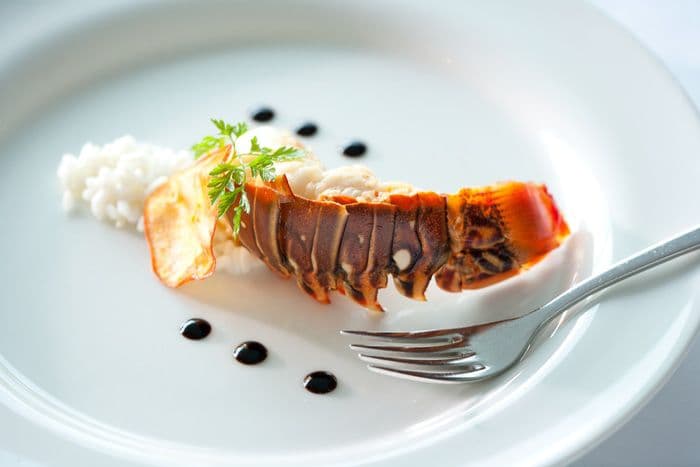 Avalon_Dining Room_26.jpg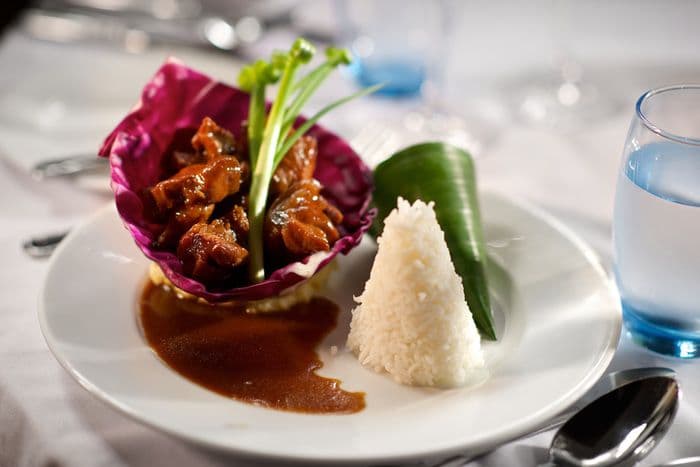 Avalon_Siem Reap_Dining Room_88.jpg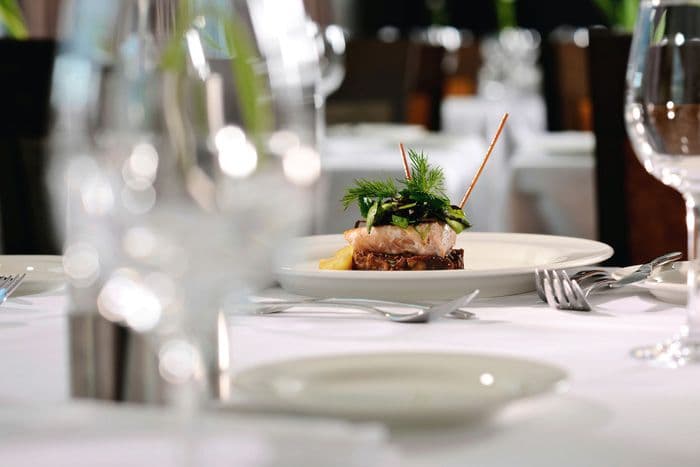 Avalon_Dining Room_58.jpg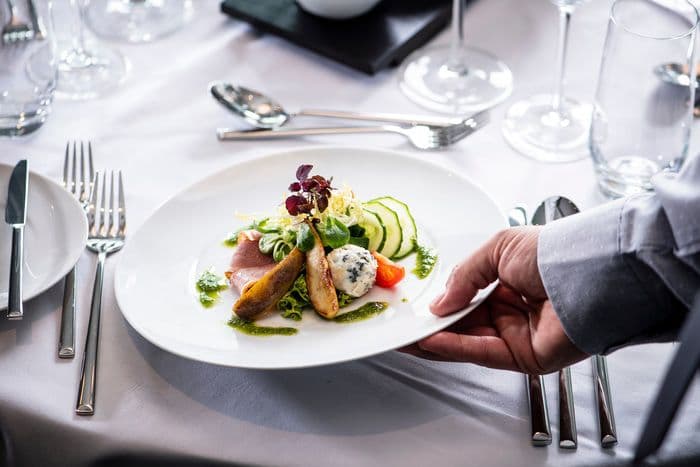 Avalon_Envision_Dining Room_60.jpg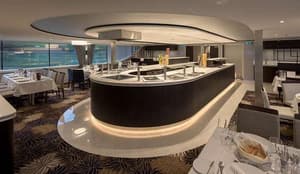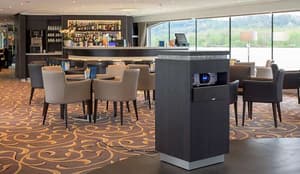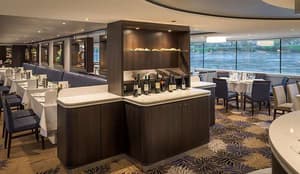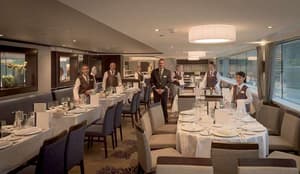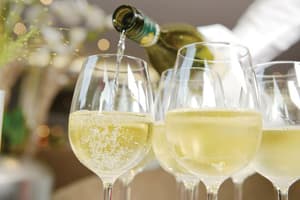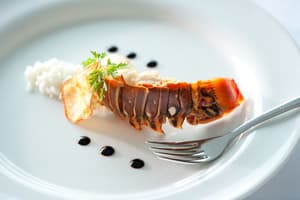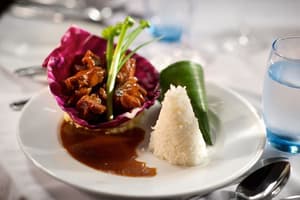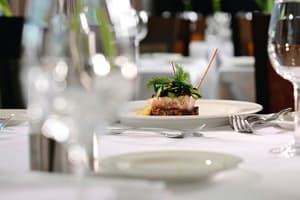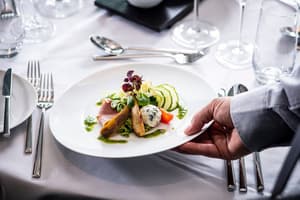 Dining
A spacious, open-seating dining room; dinners become the perfect complement to a day of discovery. Avalon craft their recipes using high-quality, prime-cut beef, fresh fish, and an accompaniment of hand-picked local fruits, vegetables, and garden greens.
The perfect complement to your day's journey is a choice of regional fare. Every dinner features a speciality dish from your destination as well as a choice of wine, including a special wine of the region, selected by a professional sommelier and always complimentary.

Features
Experience: Complimentary
Food type: Varies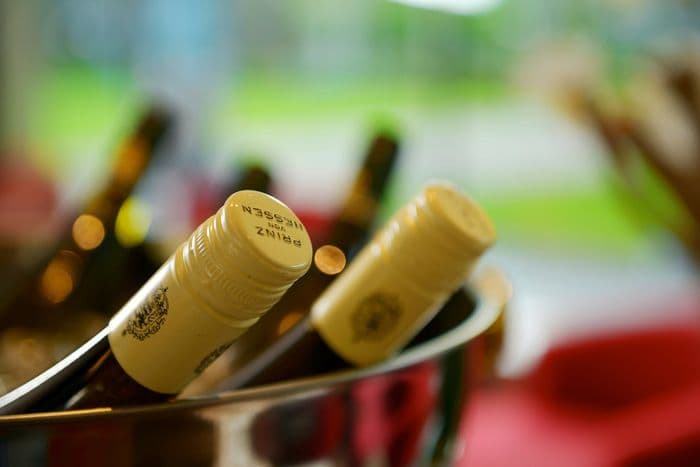 Avalon_Expression_Dining Room_31.jpg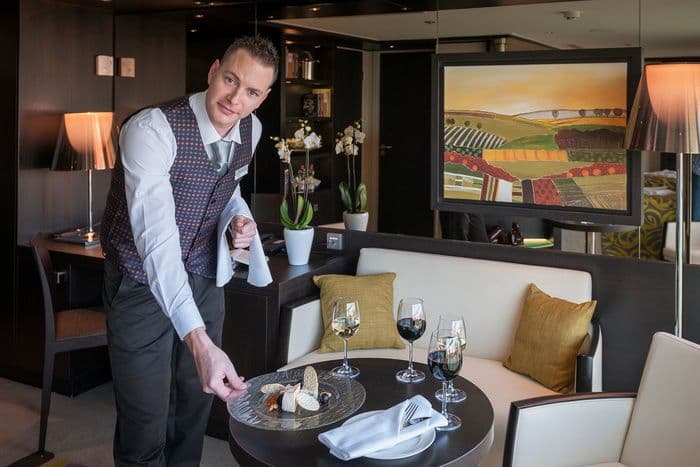 Avalon_Impression_Royal Suite_05.jpg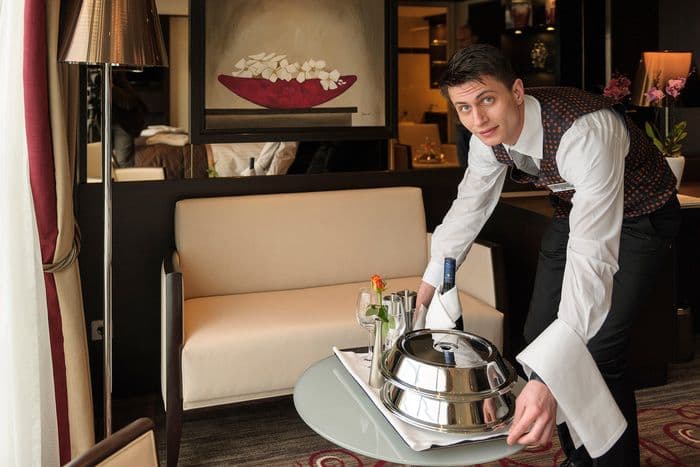 Avalon_Artistry II_Panorama Suite_36.jpg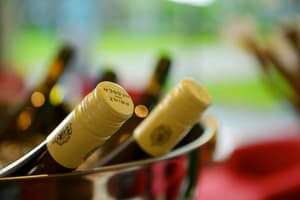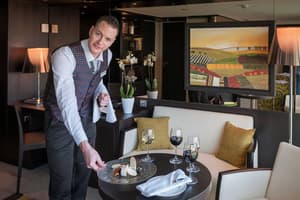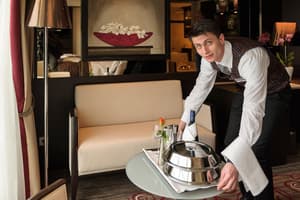 Room Service
Room service is available for Continental breakfast & beverages.
Features
Experience: Cover
Food type: Room
Entertaining
Avalon Waterways want your experience with them to be as rich as possible and have included everything that they know will be important to your cruise enjoyment.
With so many amenities on board, whether you are making the most of happy hour by enjoying a glass of wine or a gin and tonic in the lounge, or having a quiet moment in the Club Lounge∘ with a cappuccino, there is plenty of space to stretch out and relax on an Avalon ship. Complimentary Wi-Fi access∘ and free use of computers or laptops is available to help you stay in touch with friends and family. They've designed a cruise experience that includes all the right things...but still leaves room for your own preferences.
More information coming soon..
Enrichment
Avalon Waterways know that no two travellers are alike so they don't assume all their guests will like the same activities and excursions. With more expertly led discovery options than any other river cruise line they make it possible for you to explore each port of call according to what intrigues∘ you most.
More information coming soon...
Health and fitness
Cruise into total body wellness. Start your mornings with an exercise program on the Sky Deck (weather permitting) featuring stretching and yoga, attend helpful lectures on healthy lifestyles, and enjoy healthy but delicious dining options, crafted daily on board.
More information coming soon...
Kids and teens
There are no special arrangements or activities on board for children.
Accommodation
Passengers can choose from two full decks of award-winning Panorama Suites, featuring wall-to-wall and floor-to-ceiling Panoramic Windows that transform your living space into a unique Open-Air Balcony. The 200-square-foot Panorama Suites are more than 30% larger than the industry standard, with Avalon's incomparable window-facing "Beds with a View".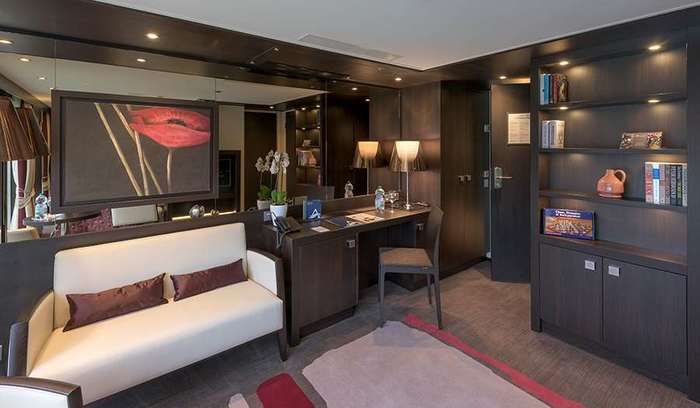 Avalon View Royal Suite 2.jpg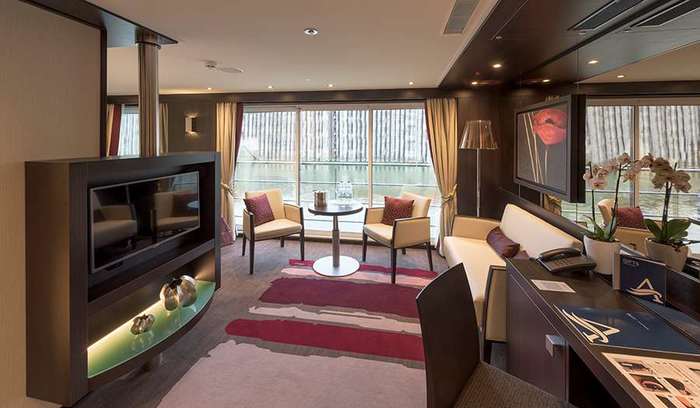 Avalon View Royal Suite 4.jpg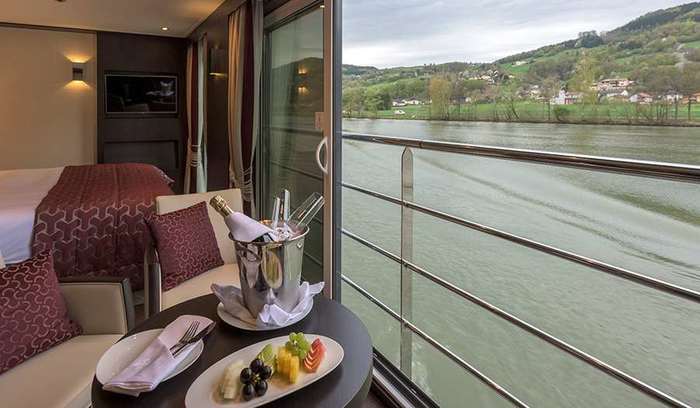 Avalon View Royal Suite 5.jpg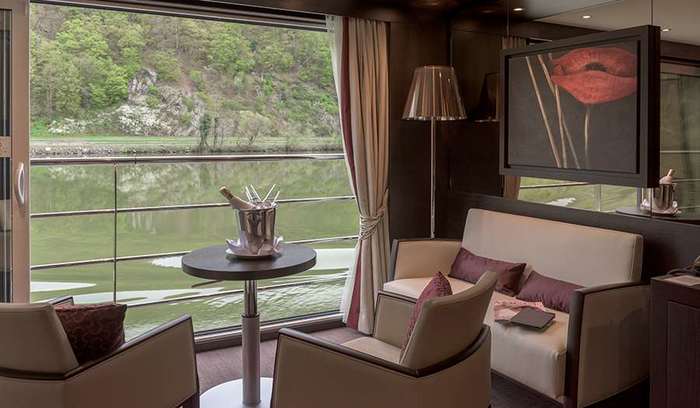 Avalon View Royal Suite 3.jpg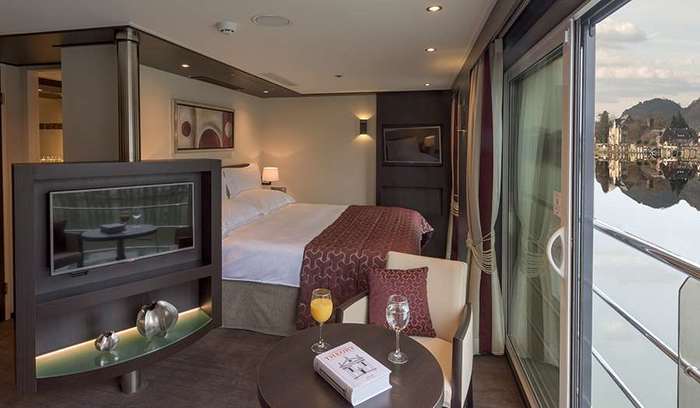 Avalon View Royal Suite 1.jpg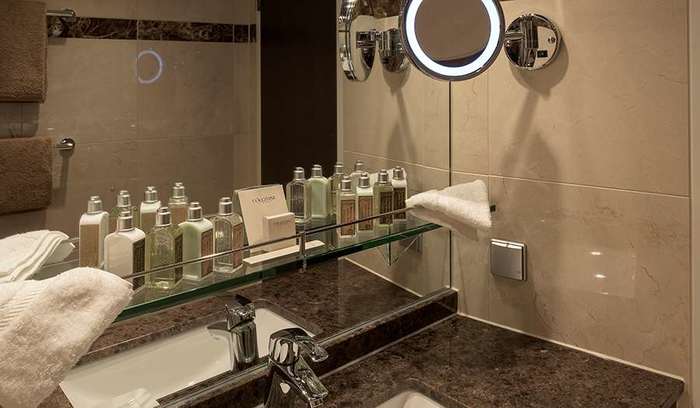 Avalon View Royal Bathroom.jpg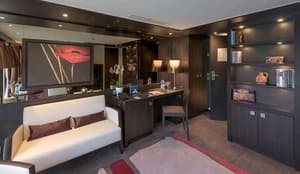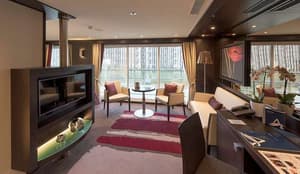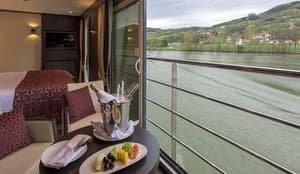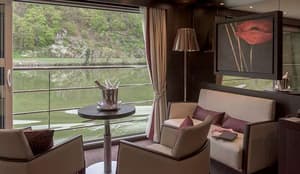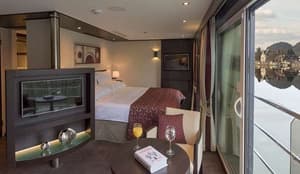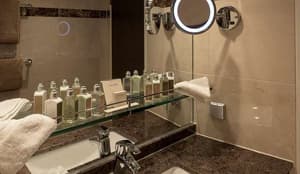 Royal Suite
Located on Royal Deck

Suite features include:
Wall-to-Wall Panoramic Window with Open-Air BalconySM

6-person sitting area
Full shower with glass door
Writing desk and chair
Vanity and lighted makeup mirror
Sofa
Coffee table
Double sinks
Comfort Collection BedsSM
Luxurious mattress toppers
Egyptian super-combed cotton linens
European-style duvets
Soft & firm pillows
Extra blankets
Choice of bed configuration
Nightly turn-down service
Bedside tables with reading lamps
Hairdryer
L'Occitane bath products
Spacious 3-door closets with shelves for ample storage
Easy under-bed luggage storage
Flatscreen satellite TV with English-speaking channels & over 100 free movie options
Alarm clock
Make-up mirror
Direct-dial telephone
Bathrobes & slippers
Well-stocked minibar
Complimentary bottled water
In-room safe
Individual climate control
Elegant, contemporary design
Large mirror in bathroom
Marble countertops in bathroom
Complimentary Wi-Fi
USB Ports
Features
Double
Shower
Toiletries Provided
Suite Benefits
TV
Safe
Hair Dryer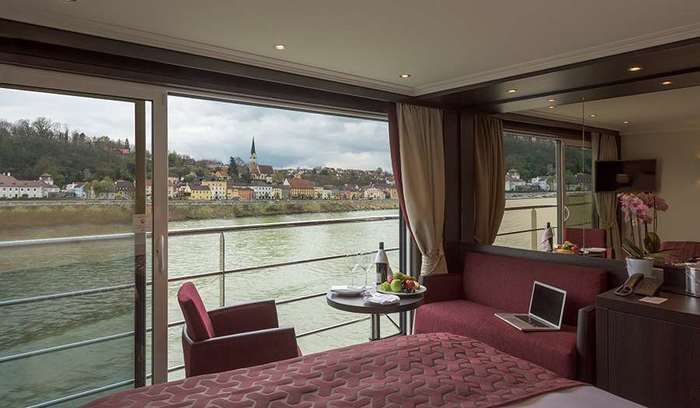 Avalon View Panorama Suite 2.jpg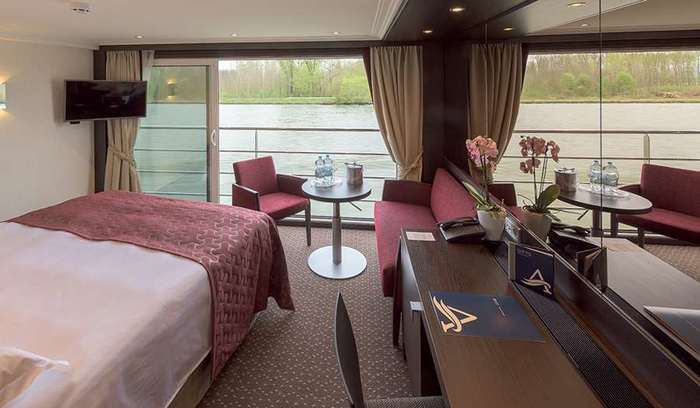 Avalon View Panorama Suite 1.jpg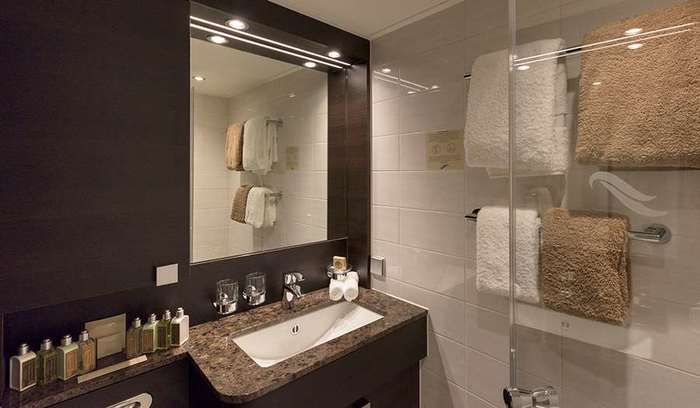 Avalon View Deluxe Bathroom.jpg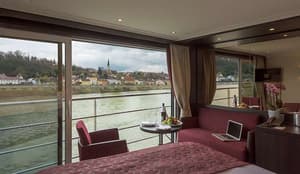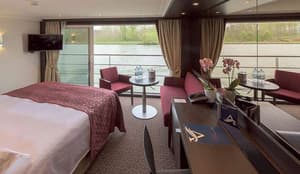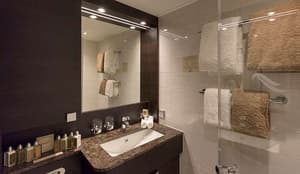 Panorama Suite
Located on Royal Deck & Sapphire Deck (Forward & AFT)

Suite features include:
Wall-to-Wall Panoramic Window with Open-Air BalconySM

6-person sitting area

Full shower with glass door
Writing desk and chair
Vanity and lighted makeup mirror
Sofa
Coffee table
Comfort Collection BedsSM
Luxurious mattress toppers
Egyptian super-combed cotton linens
European-style duvets
Soft & firm pillows
Extra blankets
Choice of bed configuration
Nightly turn-down service
Bedside tables with reading lamps
Hairdryer
L'Occitane bath products
Spacious 3-door closets with shelves for ample storage
Easy under-bed luggage storage
Flatscreen satellite TV with English-speaking channels & over 100 free movie options
Alarm clock
Make-up mirror
Direct-dial telephone
Bathrobes & slippers
Well-stocked minibar
Complimentary bottled water
In-room safe
Individual climate control
Elegant, contemporary design
Large mirror in bathroom
Marble countertops in bathroom
Complimentary Wi-Fi
USB Ports
Features
Double
Shower
Toiletries Provided
TV
Safe
Hair Dryer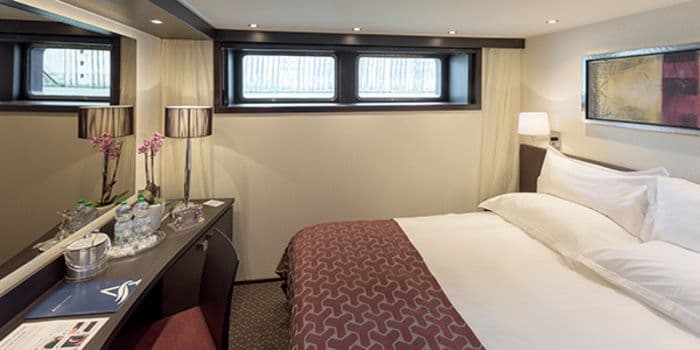 Avalon View Deluxe Stateroom.jpg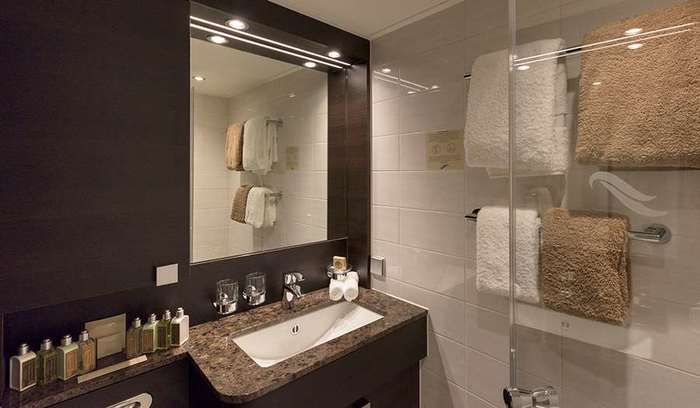 Avalon View Deluxe Bathroom.jpg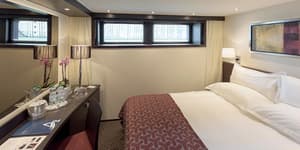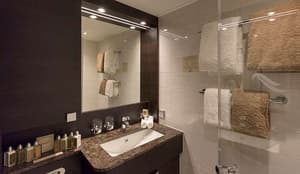 Avalon Deluxe Stateroom
Located on the Indigo Deck (Forward & AFT)
Suite features include:
Two windows
Full shower with glass door
Writing desk and chair
Vanity and lighted makeup mirror
Comfort Collection BedsSM
Luxurious mattress toppers
Egyptian super-combed cotton linens
European-style duvets
Soft & firm pillows
Extra blankets
Choice of bed configuration
Nightly turn-down service
Bedside tables with reading lamps
Hairdryer
L'Occitane bath products
Spacious 3-door closets with shelves for ample storage
Easy under-bed luggage storage
Flatscreen satellite TV with English-speaking channels & over 100 free movie options
Alarm clock
Direct-dial telephone
Bathrobes & slippers
Well-stocked minibar
Complimentary bottled water
In-room safe
Individual climate control
Elegant, contemporary design
Large mirror in bathroom
Complimentary Wi-Fi
USB Ports
Features
Double
Shower
Toiletries Provided
TV
Safe
Hair Dryer
Deck plans

Sky Deck
Sky Lounge
Navigation Bridge
Sky Grill
Whirlpool
Premium Lounge Chairs and Shade Awnings
Deck Game Area

Royal Deck
Royal Suites
Panorama Suites
Observation Lounge
Panorama Bistro
Panorama Lounge
Bar
Reception
Club Lounge with well-stocked library, board games and self-service beverage station


Sapphire Deck
Panorama Suites
Galley
Dining Room

Indigo Deck
Deluxe Staterooms
Fitness Centre