Why cruise on this ship?
Named after the famous Portuguese navigator who discovered the route to India, MS Vasco da Gama sails on the Douro. Passengers can admire the unique landscapes, sculpted by nature and shaped by man, along an enchanted valley where the famous port wine is produced.

Dining
The only "floating" hotel structures of its type in France, CroisiEurope reigns supreme over the kitchens on its boats. In charge of the company's Chefs, Alain Bohn manages and designs his cuisine and specific menus in the pure tradition of French cooking with his passionate kitchen teams. From time to time, CroisiEurope joins forces with a number of renowned Chefs such as Paul Bocuse, Marc Haeberlin or Emile Jung to organise gastronomic cruises full of taste and flavour.
Dining aboard a CroisiEurope cruise is always a pleasure. Food is taken seriously and it shows. You'll soon become firm friends with your waiter and you'll quickly come to admire the choices made by world-renowned sommelier, Serge Dubs.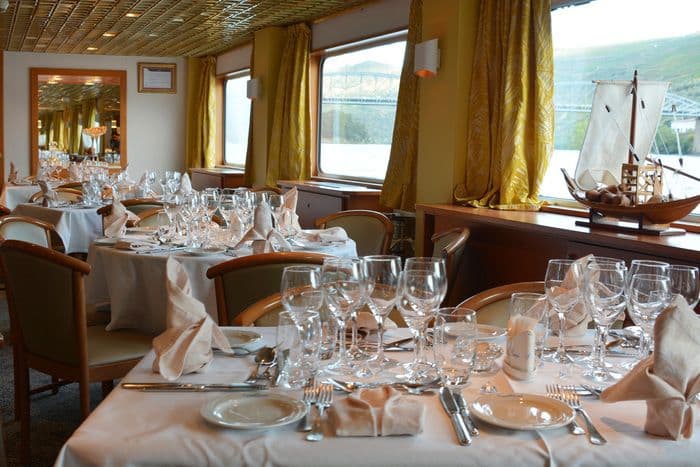 Restaurant
Located on the main deck, the restaurant is where all meals are served during your cruise. It seats all guests at tables which vary in size with a panoramic view. The atmosphere is casual but elegant.
Features
Experience: Complimentary
Food type: Classic
Entertainment
CroisiEurope ensures that there are a number of activities and events onboard that guests can take part in. These include pre-dinner games and dinner dances along with a number of events in the ship's lounge.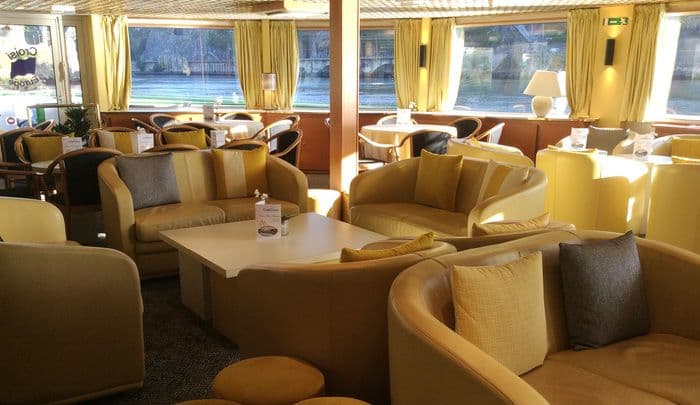 CroisiEurope MS Vasco de Gama Interior Lounge Bar 6.jpg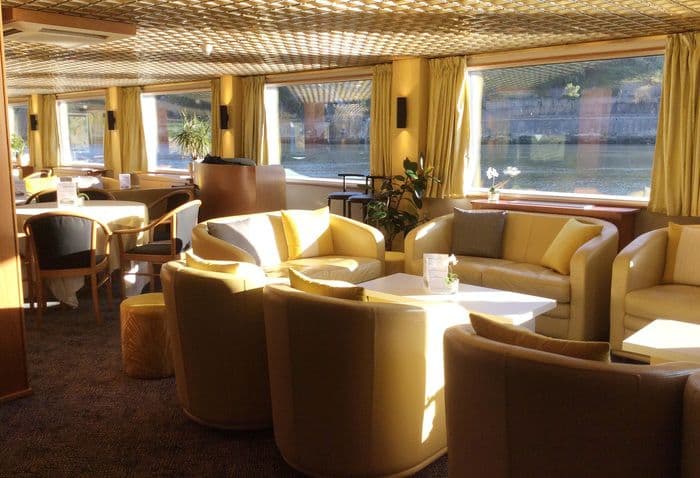 CroisiEurope MS Vasco de Gama Interior Lounge Bar 7.jpg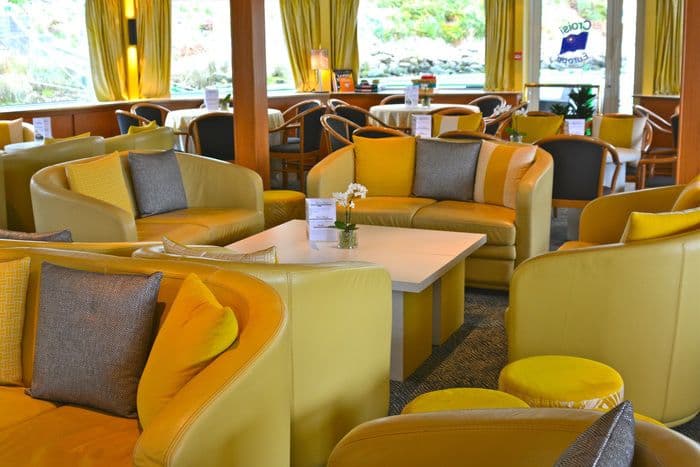 CroisiEurope MS Vasco de Gama Interior Lounge Bar 8.jpg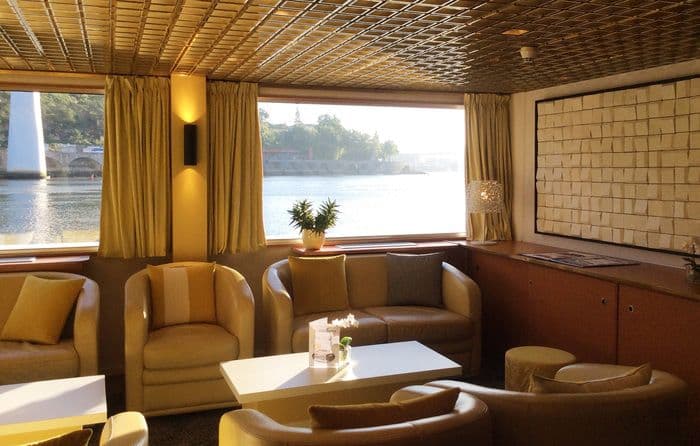 CroisiEurope MS Vasco de Gama Interior Lounge Bar 5.jpg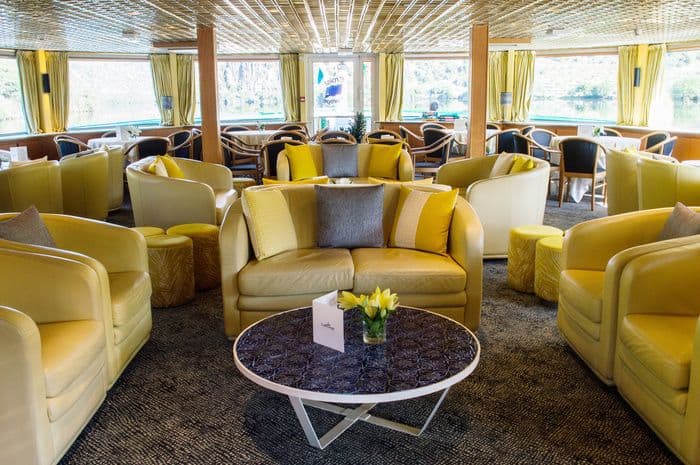 CroisiEurope MS Vasco de Gama Lounge Bar.jpg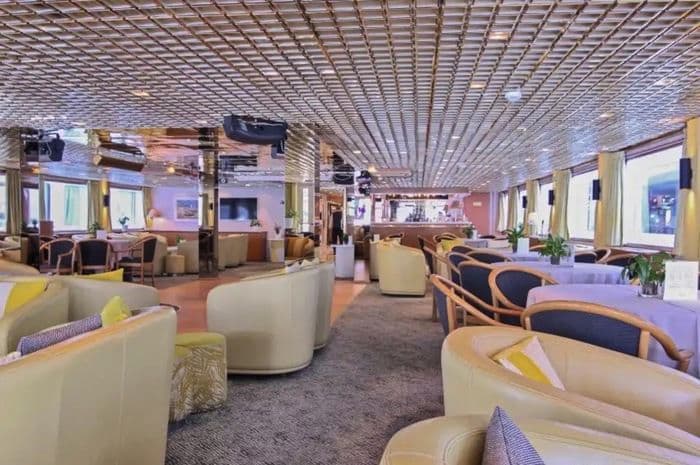 CroisiEurope MS Vasco De Gama Lounge Bar with Dancefloor.jpg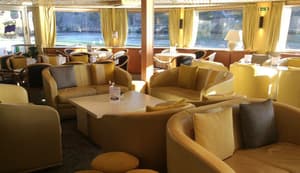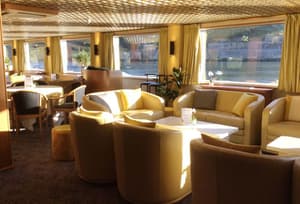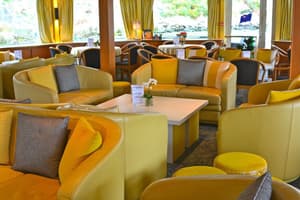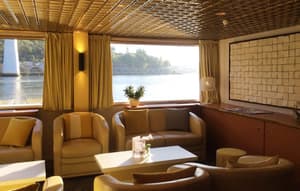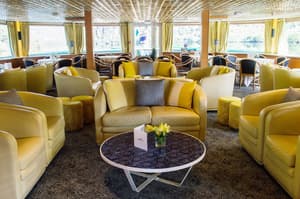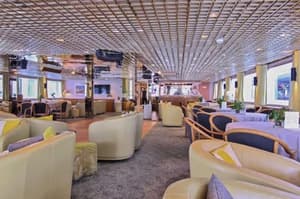 Lounge Bar with Dancefloor
The lounge tastefully decorated, is located at the front of the ship and offers panoramic views. Cocktails and games, dancing, and other forms of entertainment all happen here.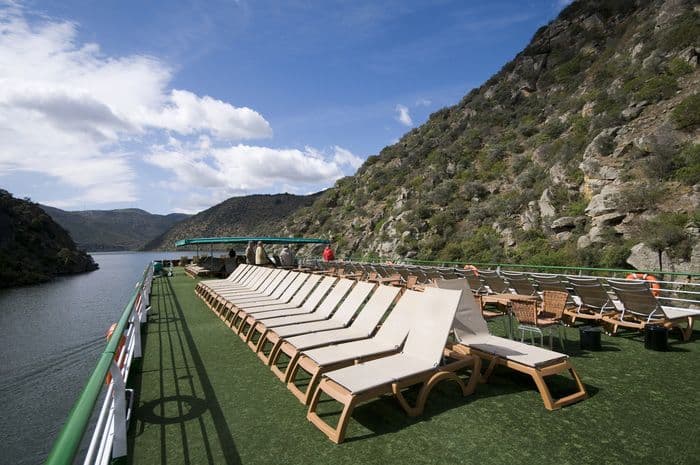 CroisiEurope MS Vasco de Gama Exterior Sun Deck 1.jpg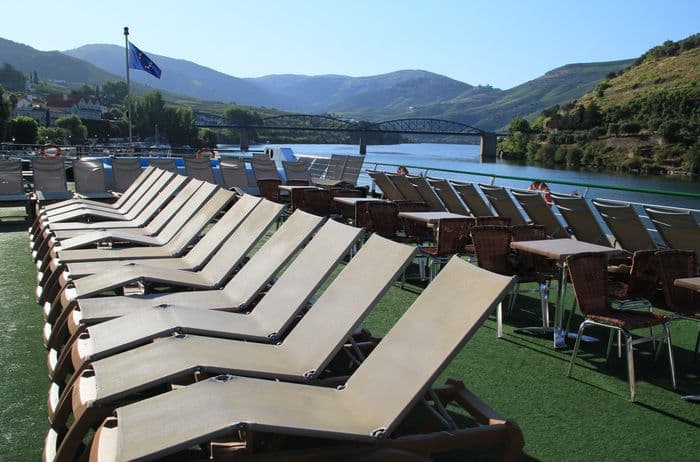 CroisiEurope MS Vasco de Gama Exterior Sun Deck 2.jpg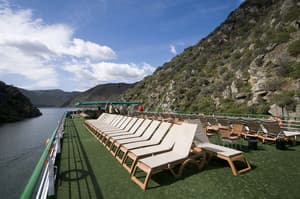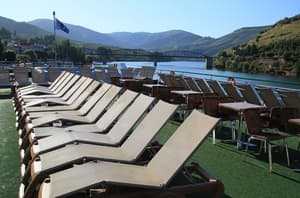 Sun Deck
Take advantage of the sun deck to relax! It is equipped with chairs and deckchairs, allowing you to cool off while enjoying a panoramic view of the magnificent landscapes.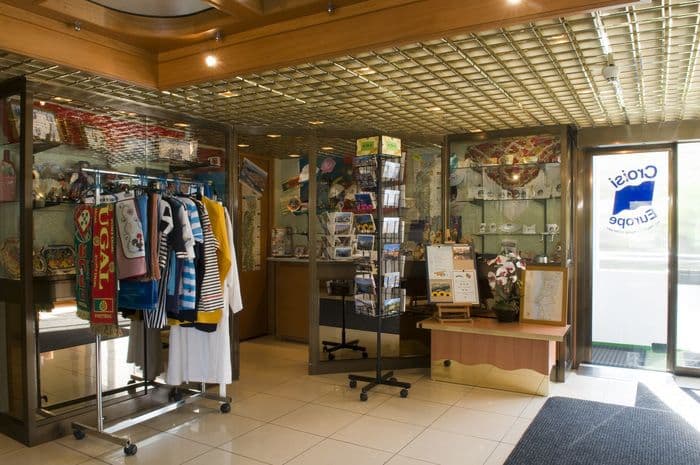 Gift Shop
A gift shop sells a wide choice of generic products and a selection of souvenirs specific to the route taken as well as postcards that we will take care to send.
Enrichment
On board programmes are offered which provide guests with understanding of their destinations, from lectures and demonstrations to special themed dinners.
Local musicians and other experts are invited onboard occasionally, or guests may choose to go ashore for some local shows and activities during evening or overnight stays.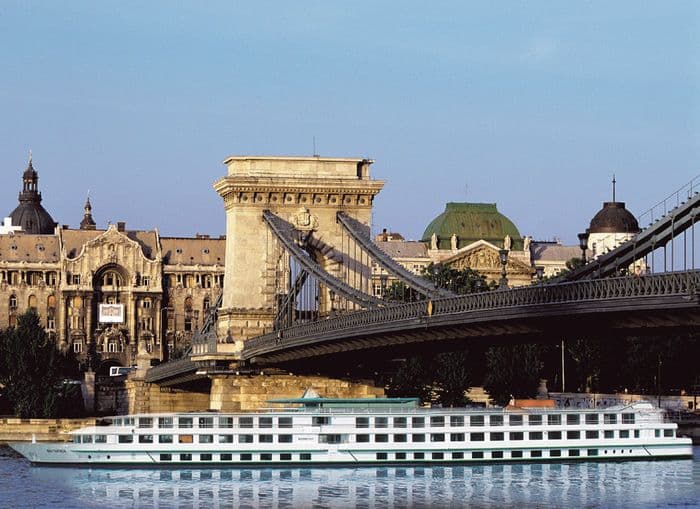 Excursions
We offer on all our cruises numerous and surprising excursions. You may prefer to stay aboard our cruise ships and enjoy the tranquillity, but we have an extensive range of excursions we offer that are great ways to discover each country in detail. (All excursions are optional)
Always with the help of our guides, you will visit tremendous cities, picturesque landscapes, and great activities with our bike rides, scenic tours, tastings, whole days visits or evenings out to appreciate the cities by night.
To offer you the best experience, we offer classic or discovery excursion packages, the latter offering atypical tours, original themes or even helicopter flights.
Below, and by destination, take a look at the sumptuous tours you could do during your cruise in the most beautiful countries in the world, be that in Europe or beyond.
Health and fitness
Start your day joining us for a morning fitness class on the sun deck.
Fitness
Start your day by joining us for a morning fitness class on the sun deck.
Kids and teens
Please note: There are no children's facilities on board.
Accommodation
Enjoy the comforts of home onboard with CroisiEurope. Cosy, tastefully decorated cabins greet passengers like a home from home. After dinner, retire to your private cabin in comfort for the night; all cabins are tastefully decorated and are equipped with all amenities required for your comfort.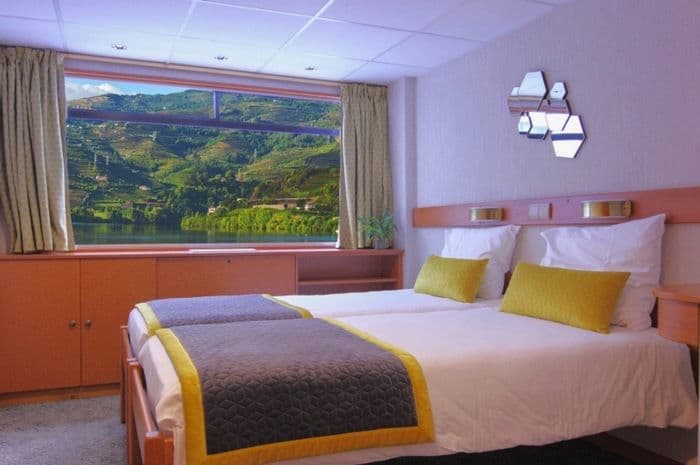 CroisiEurope MS Vasco de Gama Standard Cabin 1.jpeg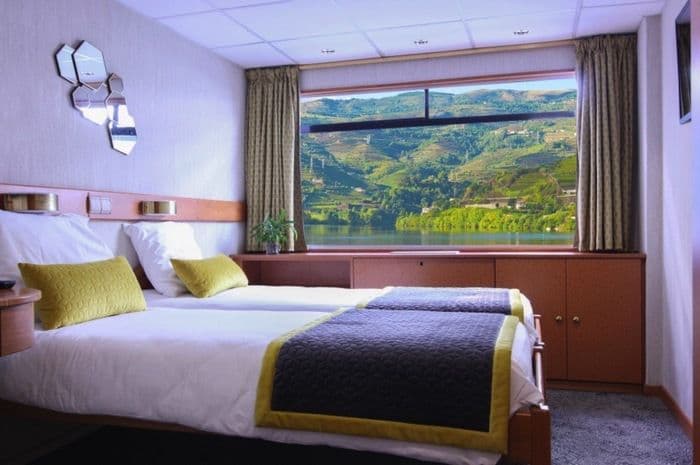 CroisiEurope MS Vasco de Gama Standard Cabin 2.jpeg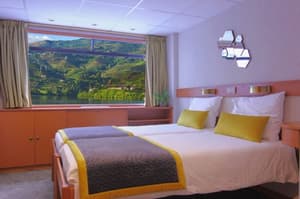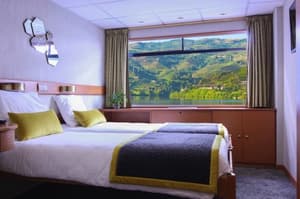 Cabins
All cabins are located above water level and offer panoramic views of the scenery. Spacious and comfortable, they offer guests twin or a double bed, with a bathroom including a shower, WC and washbasin, and with towels provided onboard. They are also equipped with satellite television, radio, hairdryer and safe. The cabins located on the upper deck have large picture windows.

AMENITIES
TV
Telephone (for internal calls only)
Bathroom with shower and toilet
Towels
Safe
Independent air-conditioning
Electricity 220V
Wi-Fi
Please note that there is no laundry service on board the ship.
Features
Double or Twin Configuration
Lounge Area
Shower
Toiletries Provided
TV
Free Wi-Fi
Safe
Hair Dryer
Telephone
Desk
Deck plans

Sun Deck

Upper Deck
Relaxation Area
Cat. A Double Cabin
Cat. B Double Cabin

Cat. A Double Cabin with Private Terrace


Middle Deck
Lounge/Bar

Reception
Cat. A Double Cabin

Cat. B Double Cabin

Cat. C Double Cabin

Cat. A Single Cabin


Main Deck
Restaurant

Cat. A Double Cabin

Cat. B Double Cabin
Cat. C Double Cabin
Cat. A Single Cabin