Search for your ideal Cruise
Why cruise on this ship?
RV Indochine sails on the Mekong.
find your perfect cruise
Dining
A mixture of Asian and Western cuisine is offered, and there are always vegetarian dishes. Trying to purchase products locally as much as possible to support the economy of the villages stopped at to give the passengers a real taste of the lands through which they pass.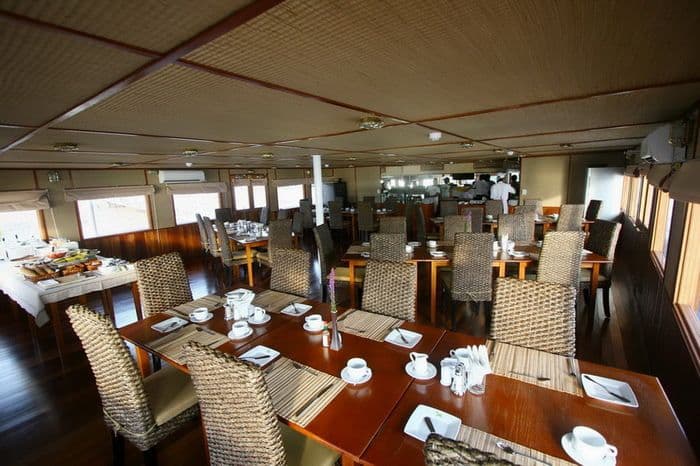 CroisiEurope RV Indochine Restaurant 2.JPG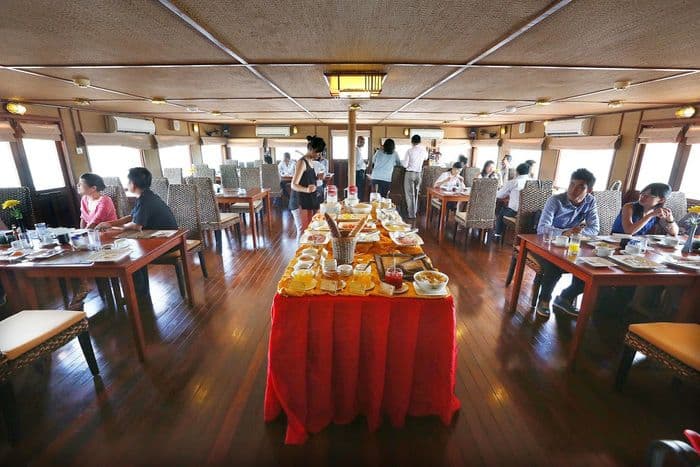 CroisiEurope RV Indochine Restaurant 1.JPG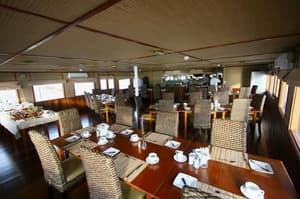 Panoramic Restaurant
An intimate Restaurant is featured all the way aft on Upper Deck and features locally inspired meals during breakfast, lunch and dinner. The restaurant is capable of seating all guests at a single time in a relaxed, open-seating environment.
Features
Experience: Complimentary
Food type: Regional
Entertaining
CroisiEurope ensures that there are a number of activities and events onboard that guests can take part in. These include pre-dinner games and dinner dances along with a number of events in the ship's lounge.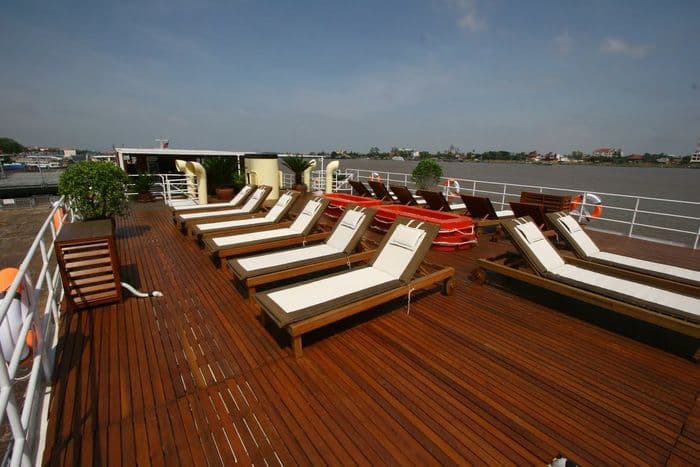 Sun Deck
The sun deck of the boat offers a panoramic view of the landscape's beauty as you cruise. A great place to relax outdoors and enjoy the weather sipping a glass of wine.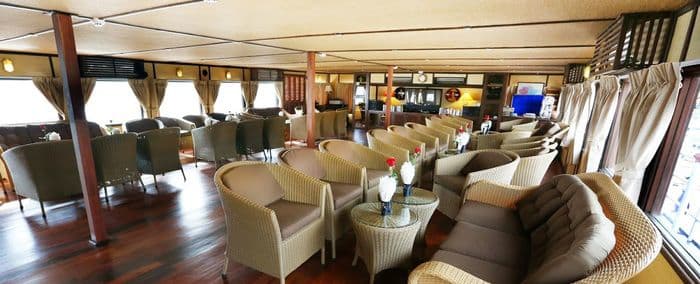 CroisiEurope RV Indochine Bar 1.JPG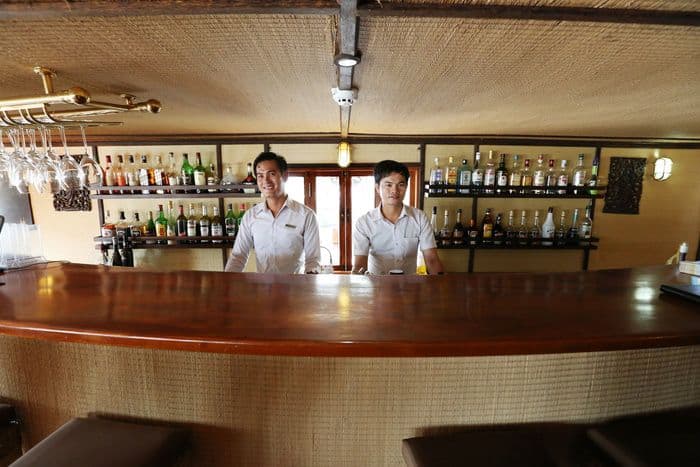 CroisiEurope RV Indochine Bar.jpg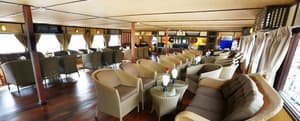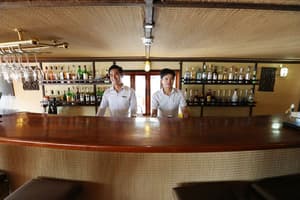 Lounge Bar
An enclosed, air-conditioned lounge for you to mingle with the other passengers and crew. And why not spend the evenings sampling the beers and wines from the local area at the bar.
Enrichment
On board programmes are offered which provide guests with understanding of their destinations, from lectures and demonstrations to special themed dinners.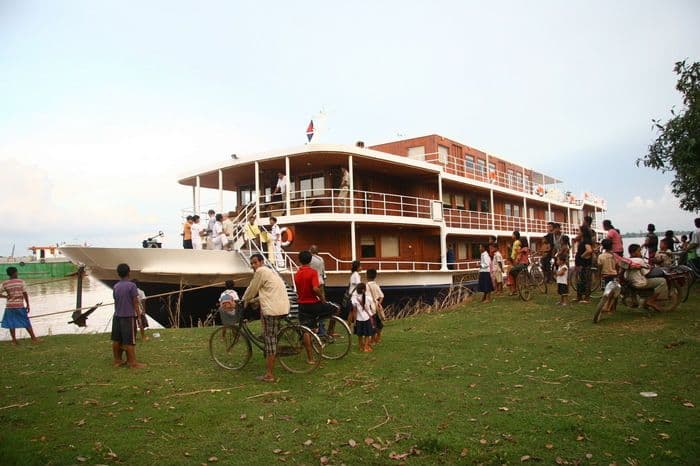 CroisiEurope RV Indochine Exterior 1.jpg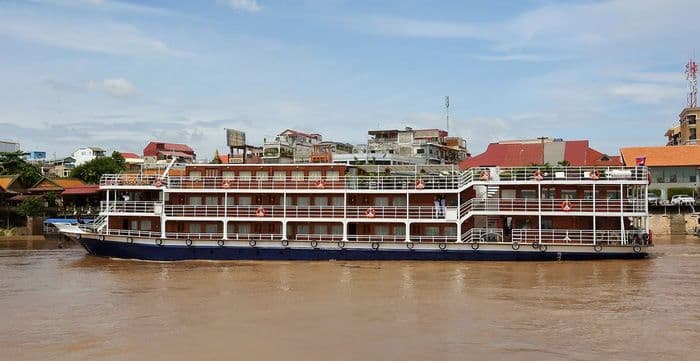 CroisiEurope RV Indochine Exterior 8.jpg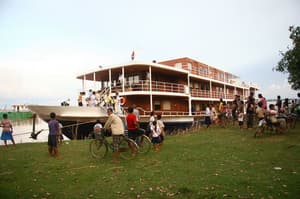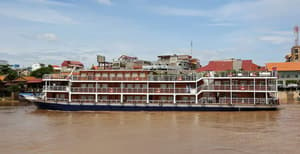 Guided Tours
For travellers who wish to explore the many towns and floating villages have the opportunity to take trips ashore with a diverse itinerary and guides to open up the world of the Mekong and its inhabitants.
Health and fitness
Please note: There are no health and fitness facilities available.
Kids and teens
Please note: There are no children's facilities available.
Accommodation
Enjoy the comforts of home onboard with CroisiEurope. Cosy, tastefully decorated cabins greet passengers like a home from home. After dinner, retire to your private cabin in comfort for the night: all cabins are tastefully decorated and are equipped with all amenities required for your comfort.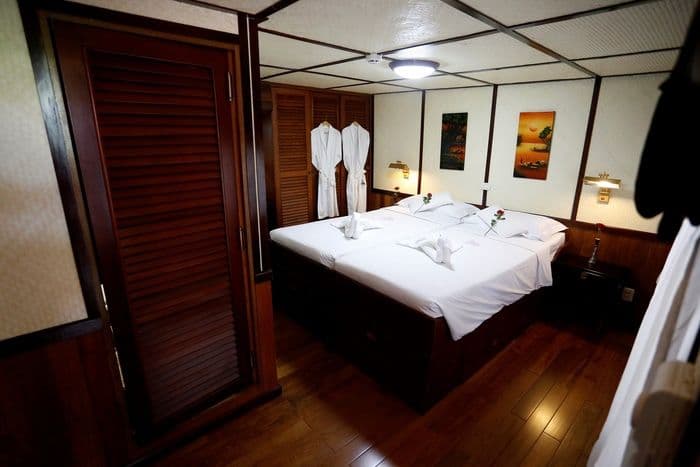 CroisiEurope RV Indochine Cabin 2.jpg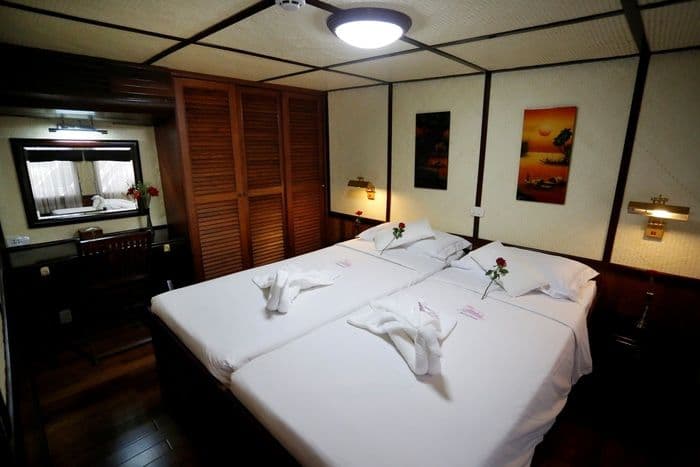 CroisiEurope RV Indochine Cabin 1.jpg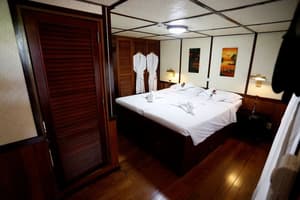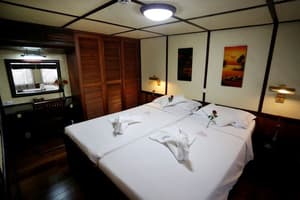 Cabins
The RV Indochine cabins are spacious (16 square meters), comfortable and luminous with their two big windows.
Equipment:
All outside cabins, bathroom: washbasin and shower separated, toilets, separable beds, air conditioning, safe, hairdryer, dressing table. Bathrobes, towels and sandals at your disposal.
Features
Double or Twin Configuration
Shower
Toiletries Provided
TV
Free Wi-Fi
Safe
Hair Dryer
Telephone
Desk
Deck plans

Sun Deck

Upper Deck
Restaurant

Kitchen

Cabins 15-24


Main Deck