15 Night Portugal & Spain Transatlantic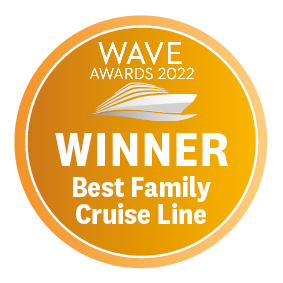 Discover new experiences on every shore – and on every deck.
Leaving from:
Miami, Florida
Cruise ship:
Brilliance of the Seas
Departure date:
12th April 2025
Leaving from:
Miami
, Florida
•
Freeport
, Grand Bahama
•
Kings Wharf
•
Ponta Delgada
, Azores
•
and 3 more stops
From
£989
*pp for an Inside Cabin
Price shown provided by:
Cruise118

Royal Caribbean International
North American cruise line Royal Caribbean International has an impressive history and global reputation.

The cruise line is famed for its fleet of mega-ships, which consist of Utopia of the Seas, Wonder of the Seas, Harmony of the Seas and more.
Each ship is full to the brim of thrills and entertainment, with the cruise line continuing to innovate.
Day 1
Miami, Florida, United States
Day 2
Freeport, Grand Bahama, Bahamas
Day 5
Kings Wharf, Bermuda
Day 10
Ponta Delgada, Azores, Portugal
Day 16
Portsmouth, England
Day 1
Miami, Florida, United States
Miami is one of the world's most popular holiday spots. It has so much to offer; from its countless beach areas, to culture and museums, from spa and shopping days out, to endless cuban restaurants and cafes. Miami is a multicultural city that has something to offer to everyone.
Day 2
Freeport, Grand Bahama, Bahamas
Freeport is the tourist centre on Grand Bahama Island. With surroundings filled with beautiful sights and opportunities for exciting activities, Freeport should have something of interest for most visitors. Most notable attractions of the area include the Garden of the Groves, a 12-acre botanical garden, and Port Lacuya Marketplace.
Day 5
You go to heaven if you want - I'd rather stay here in Bermuda!' So gushed Mark Twain in the 19th century, and Bermuda's promise of sun and sea still lures holiday-makers to its shores. Settled by the English Virginia Company in 1609, Bermuda is the oldest and most populous of Britain's remaining overseas territories. These days, celebrities like Michael Douglas and Catherine Zeta-Jones call Bermuda home. The island is surrounded by a fantastic coral reef that harbours colourful fish and has ensnared scores of shipwrecks, making for memorable diving and snorkelling.
Day 10
Ponta Delgada, Azores, Portugal
The 'Green Island' of the Azores is a lush paradise, full of bountiful charms and natural wonders. The capital of the Portuguese archipelago, Ponta Delgada is situated on the south coast of the island of Sao Miguel. Along with green pastures and dramatic landscapes, the Azorean capital also features an impressive 16th century fort and postcard-perfect old town, complete with historic architecture, Portuguese churches and old forts.
Day 13
Ever since the Romans constructed a fort here and began using it as a trading post, Oporto has been a prosperous commercial centre. In the 15th and 16th centuries the city benefited from the wealth generated by Portugal's maritime discoveries, and later, the establishment of a lucrative wine trade with Britain compensated for the loss of the spice trade. Today, Portugal's second-largest city is a thriving, cosmopolitan place and is famous for its production of the fortified, sweet 'port' wine. Its historic centre is a UNESCO World Heritage Site and the city was also awarded the status of European Capital of Culture in 2001. A large sandbar prevents ships from sailing into Oporto itself, so for over a century they have used nearby Leixões instead, a man-made seaport constructed nine miles from the city. Leixões is one of Portugal's major sea ports and is also home to one of the country's oldest football clubs, winners of the Taça de Portugal cup in 1961.
Day 14
Situated on the northwestern tip of the Iberian Peninsula, the city of La Coruña (or A Coruña, its official name) is the closest European port to New York. And perhaps in keeping with its location, the coastal city itself is charming blend of old and new, filled with culture, splendid architecture and fascinating museums, along with pristine beaches and open spaces. La Coruña is also the gateway to Galicia, one of the most verdant and scenic regions in Spain.
Day 16
Portsmouth, or 'Pompey' as the locals lovingly refer to it, has many claims to fame, having been the birthplace of the great Charles Dickens and a historic dockyard. The UK's only island city is home to a host of attractions and landmarks showcasing its rich maritime and literary heritage, all of which can be explored during your cruise stopover.

Royal Caribbean International
Brilliance of the Seas
Discover new experiences on every shore – and on every deck.